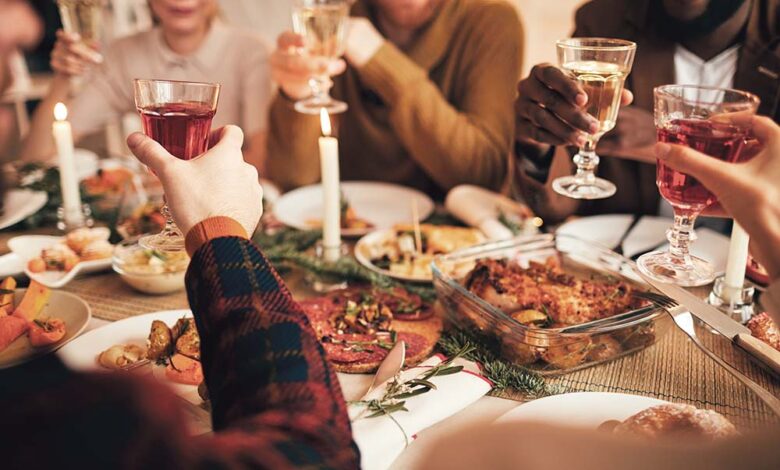 We Brits love our traditions, but how did the turkey nest itself in our Christmas culture, and is this really be the best option for a Christmas feast?
Turkey is synonymous with British Christmas dinner, though the tradition itself, and the bird's presence on our island nation, is only a few centuries old. In pre-turkey medieval times, wealthy families or celebrating groups would hollow out a loaf and fill it with meaty stew, much like the South African farmer dish bunny chow. Stuffed boar's heads were favoured on Christmas dining tables in medieval England, and monks would often spend their pennies adorning their Christmas dishes of pies and fish with extravagant, rare spices to mark the birth of their saviour.

Turkeys were brought to our shores in the early 16th century by British merchants, after generations of Mexicans domesticated the birds for human care and consumption. English monarch Henry VIII's love of turkey meat is assumed to be responsible for the bird's widespread popularity later on. Yet the difference between Henry VIII and your average modern-day Briton, aside from his exorbitant wealth and penchant for severing his wives' heads, is the availability of servants to prepare and cook his Christmas turkey. Generations of Britons have toiled over this tricky-to-roast feast, risking food poisoning if they undercook, and an inedible, dried-up dinner if they overcook. Even the best family chefs run into problems mastering the Christmas turkey, as the meat often comes out dry and becomes the tasteless base of gravy, cranberry and red cabbage.

It's unsurprising then that families often opt for the more expensive turkey crown, or indeed a pre-roasted bird, to circumvent these issues. There are, however, a wealth of other Christmas feast options for those who want to break with tradition or experiment with other, often overlooked alternatives. For smaller Christmas dinners, partridges and pheasant make outstanding meals with distinct gamey flavours, which can be complemented with wine and cinnamon jus or a Christmassy chestnut stuffing.

If cooking for vegetarian relatives, a nut roast is a fantastic option that will have even the hardcore carnivores sticking their forks into it. There are great options for nut roasts using cranberry and pistachio, butternut squash and pecans, and mushrooms and chestnuts. These can be labour-intensive dishes if you're only cooking for one or two veggies or vegans, so buying a pre-prepared supermarket version is advised, unless you fancy yourself as a Nigella or Heston as soon as the apron's out.
To see your company in any upcoming features we are arranging please email laura@hurstmediacompany.co.uk or editorial@hurstmediacompany.co.uk