From skin to fitness and everything in between, these health products will ensure you're at your best, whatever life may throw at you
Transform yourself with the science of personalised nutrition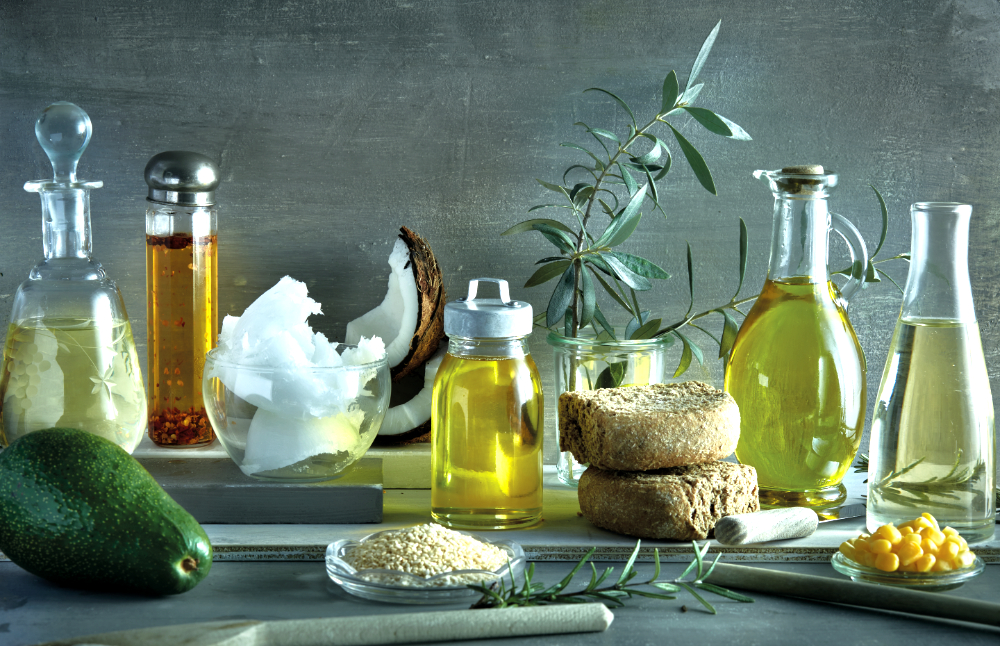 A healthy diet is the first step to improving your health. However, a diet that is healthy for one person might not be healthy for another. At Euzen, they use questionnaires and laboratory tests to assess your current health, health history and health goals, and then use the science of personalised nutrition to tailor a nutritional plan to you. Importantly, they consider your food preferences and lifestyle to create a diet that is enjoyable and manageable.
This is why Euzen support your dietary change with a two-day Introduction to Health and Nutrition course and a six-month programme of one-to-one and group Health Coaching. 'Euzen' is an anglicisation of the ancient Greek 'Ευ ζην', which means 'living a good life'. Euzen's approach was developed by CNELM, who have been delivering nutrition and health-coaching education for 21 years, including university validated BSc and MSc degree courses.
Euzen are launching in spring 2022. Visit euzen.co.uk or email info@euzen.co.uk to register your interest. For more information about CNELM's courses, visit cnelm.co.uk or email info@cnelm.co.uk
Herbal formulations for everyday wellbeing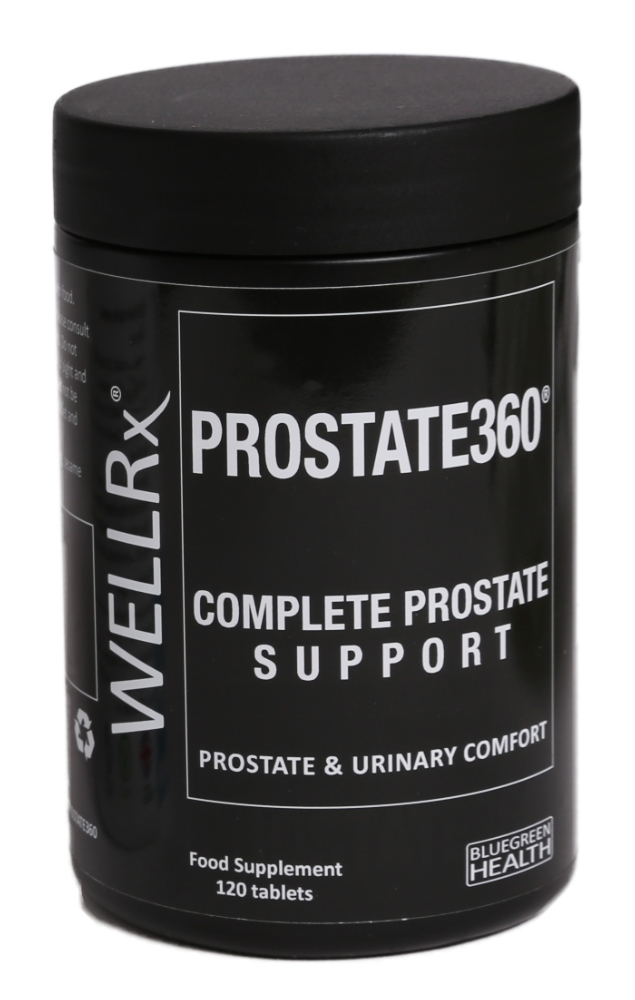 Don't let the prostate control your day
Try Prostate360 and experience the difference:
Prostate and bladder support
Restful night
Healthy blood flow
Increased vitality.
Happy customer, Michael C, says: "PROSTATE360 works better than expected in all areas of my life."
You have tried cranberry, now try Uralix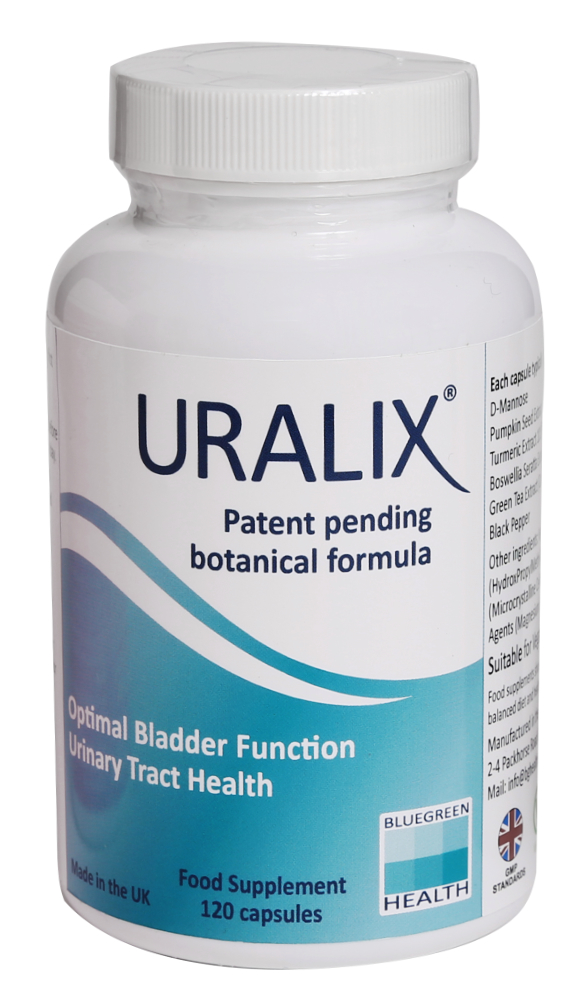 Uralix is formulated to improve urinary health:
Relief and support
Suitable for long term use
Manufactured in the UK.
Uralix user, Marisa, says: "Uralix – the best thing I did for my bladder health. Highly recommended." Rachel F says: "Game changer."
Uralix is vegan, non-GMO, uses no palm oil, and is not tested on animals.
Products are available at bluegreenhealth.co.uk, use code DM222 for 10% off.
Your Bodhi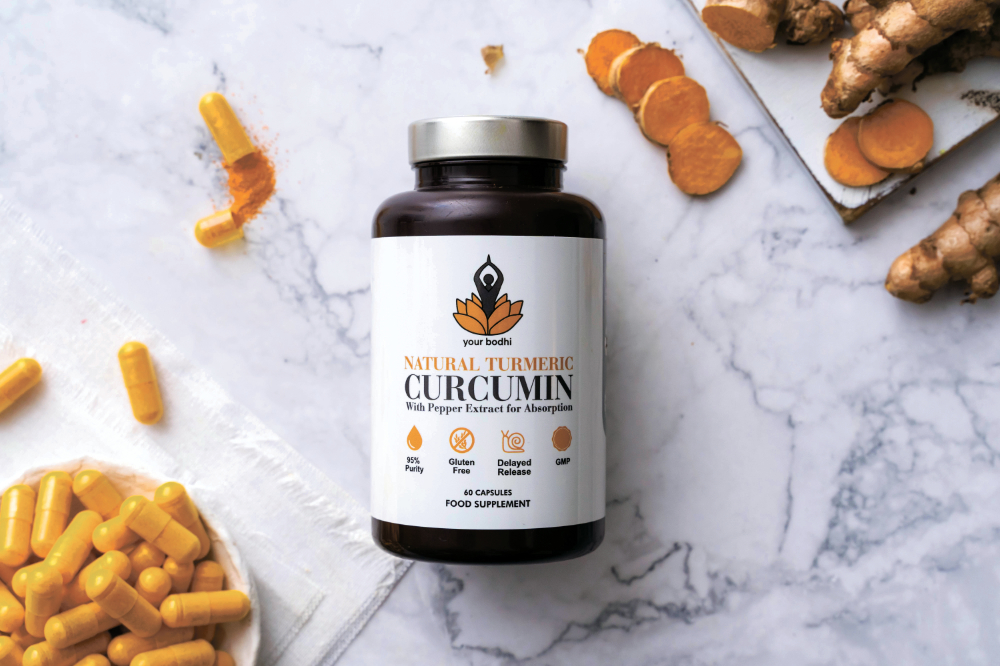 Your Bodhi Natural Turmeric Curcumin capsules are designed for your health and wellbeing. The main compound in turmeric, curcumin, is known for its anti-inflammatory and anti-oxidant health benefits* making it the perfect supplement to support your body and mind.
Your Bodhi Turmeric Curcumin contains 95% pure curcumin as well as black pepper extract to increase absorption. These specially formulated delayed release capsules are designed to travel through your stomach acid and into your intestine – where all the goodness can be absorbed. Founded by Sophie Nazareth after she says she experienced the benefits of curcumin herself, all Your Bodhi products are vegan, gluten free and made in the UK.
Shop online now and get 15% off with code HEALTHFIRST15 at yourbodhi.co.uk and find them on Instagram @yourbodhiuk
*Curcumin: A Review of Its Effects on Human Health, by Susan J. Hewlings and Douglas S. Kalman.
Win a selection of Medterra CBD products Worth £300!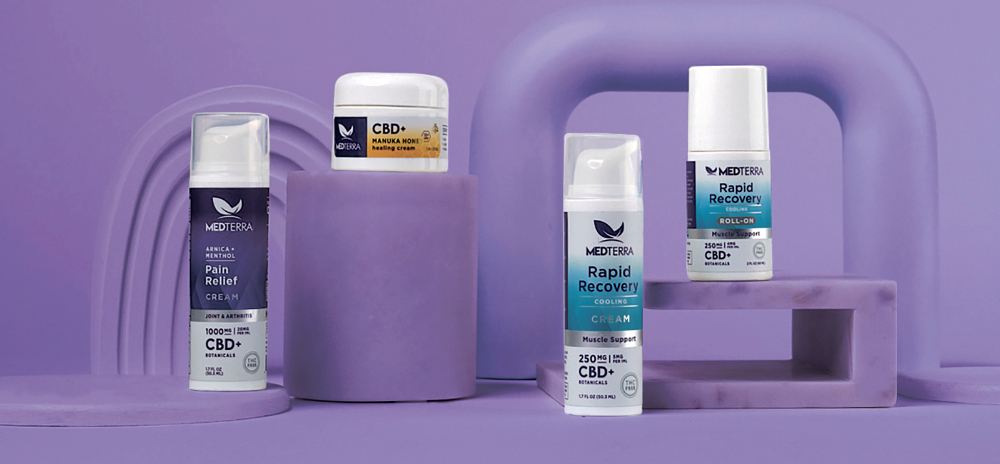 Ready to join the millions of people who use Medterra CBD oils, creams and capsules to help promote a sense of calm and overall wellbeing?
Medterra, one of the leading CBD brands in the USA, have now made their products available in the UK. Their products are third-party tested, certified, and approved by a board of physicians to guarantee the highest standards of quality and purity.
Their premium hemp, organically grown, is combined with other powerful organic ingredients to enhance the benefits of their products.
Enter today for your chance to win a selection of Medterra products of your choice, and take control of your health and wellbeing with CBD you can trust. Enter here
Visit medterracbd.co.uk to shop CBD products and find out more.
Suffering from sore, gritty or red eyes?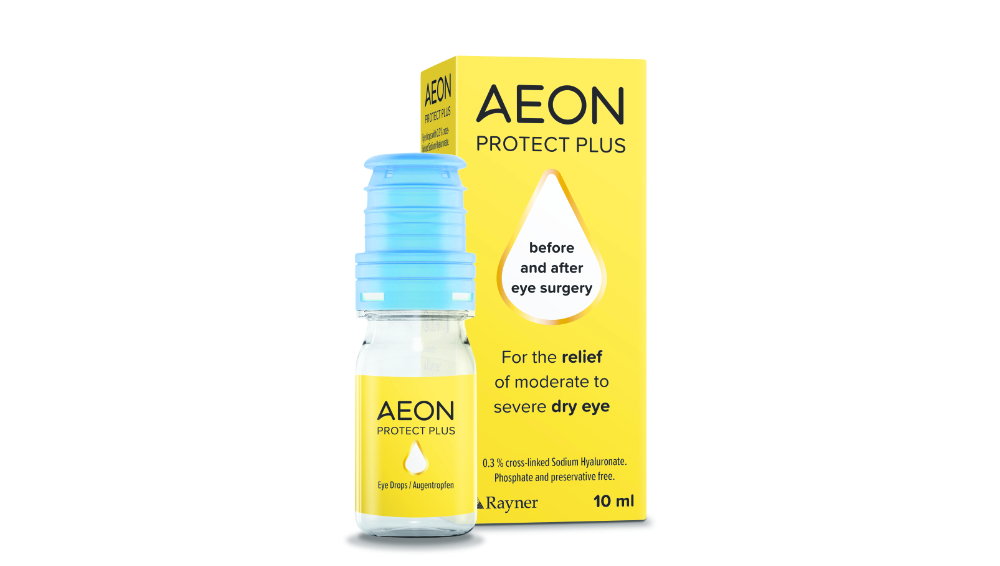 AEON Protect Plus is a lubricant eye drop solution with a long-lasting moisturising effect. It contains cross-linked sodium hyaluronate, which results in longer lasting lubrication of the eye's surface.
AEON Protect Plus is suitable for use before and after eye surgery, such as cataract and LASIK surgeries, to provide relief from symptoms of dry eyes. It is also suitable for relieving symptoms of dry eyes caused by computer use, air conditioning, central heating or air travel.
Due to its long-lasting effect, AEON Protect Plus is particularly suitable for night-time use, and compatible with all types of contact lenses. AEON Protect Plus is preservative and phosphate free.
Order AEON Protect Plus today for long-lasting relief of dry eyes.
Men's ultimate underwear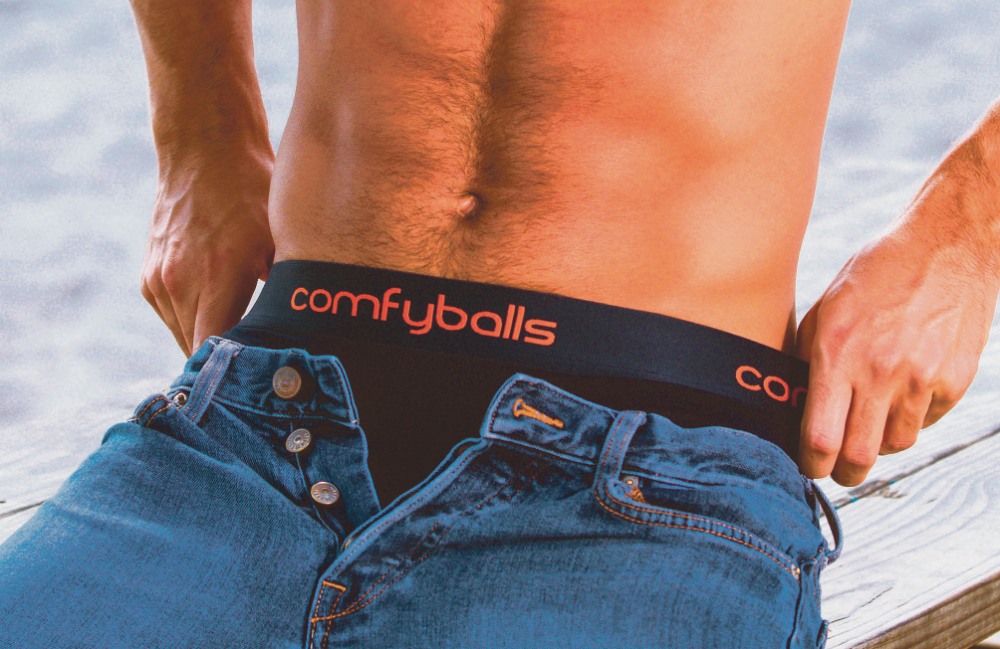 Comfort is king and Comfyballs have this covered, having worked long and hard to find the perfect cut and fabric for the highest level of comfort a man can get.
All boxers feature a unique PackageFront design, which cups your equipment and takes it away from your inner thigh. This reduces heat transfer and restricts movement without the squeeze, while also being breathable and wicking, making them a fast-drying, anti-chafing boxer.
Comfyballs boxers are available in three luxurious, super-soft, high-end fabrics, all Oeko-Tex 100 certified. These include: Performance (suitable for all kinds of sports and training); Wood TencelTM modal (for the softest and most casual experiences); and combed single jersey Cotton (to keep you going every day).
So why not choose Comfyballs to breathe new life into your top drawer? Plus, you'll feel particularly comfortable knowing that all Comfyballs products are ethically produced and climate neutral.
Visit comfyballs.co.uk and enjoy a 20% discount* using code WELLBEING20.
For more information, you can email info@comfyballs.co.uk
*Does not apply to products already on sale or on offer. Discount code expires 28 February 2022.
Natural solutions for dry, itchy skin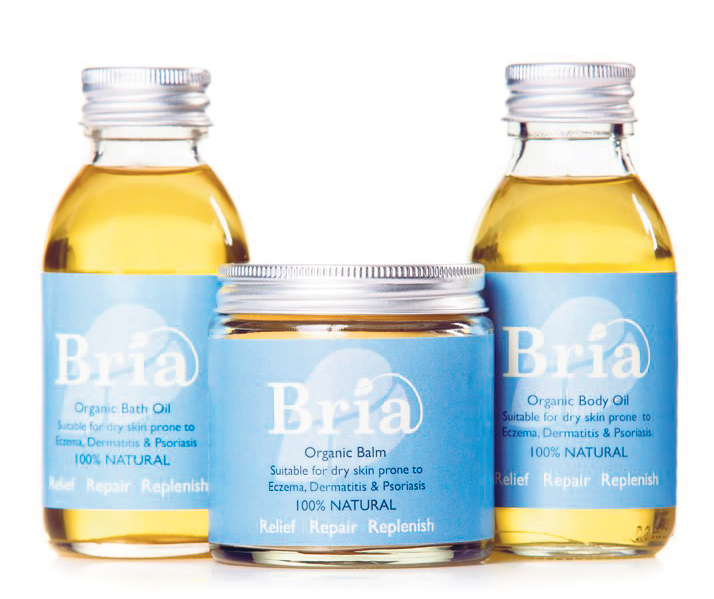 Trusted since 2008 and born from a mother's labour of love to treat her son's skin, Bria Organics are experts in sensitive skin. With oils known to soothe and moisturise dry and itchy skin, the award-winning range is fragrance free, gentle and effective for babies, children and adults. It can be used to support the symptoms of eczema, psoriasis and dermatitis.
Get free delivery with code BRIA22 valid until 31 March. Read reviews, view the before and after pictures and order online at briaorganics.com.
Jalupro amino acid replacement therapy, for happy, healthy-looking, and glowing skin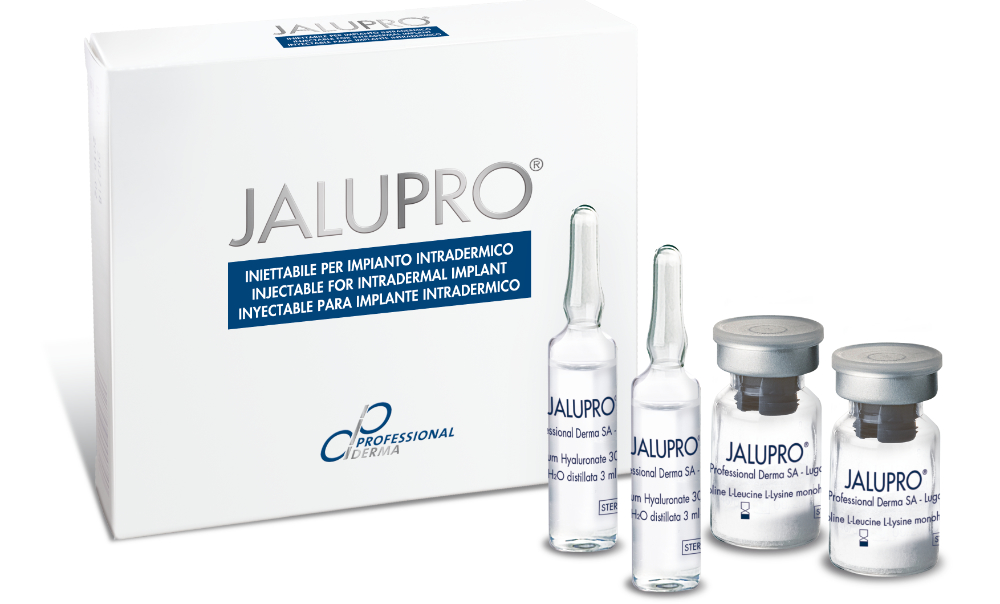 Collagen is the most abundant protein in the human body, and it is the main component of the skin. Good, healthy collagen in your skin can mean density, structure, and a more youthful appearance.
With age, collagen decreases, and by 50 years old, you can lose up to 50% of your skin collagen*.
Jalupro food supplement (liquid or tablet) is a specific formulation of amino acids designed to target collagen production stimulation**.
As pure amino acids, these are readily and easily absorbable by the body. And they are not from animal sources, making them suitable for vegetarian and vegan diets.
The food supplements are the perfect association with the Jalupro injectable range. Since 2005, Jalupro injectable is a unique bio-revitalization range of products providing strong collagen stimulation and hydration thanks to its targeted formulation. This can leave your skin looking structured, dense, happy, healthy and glowing.
For more information, visit their Instagram account @jaluprouk or ask your favourite aesthetic practitioner.
*The influence of age and sex on skin thickness, skin collagen and density, by S Shuster, M M Black, E McVitie.
**Amino acids in the regulation of aging and aging-related diseases by Clare-Ann Canfielda and Patrick C. Bradshaw.
Take your breathing into your own hands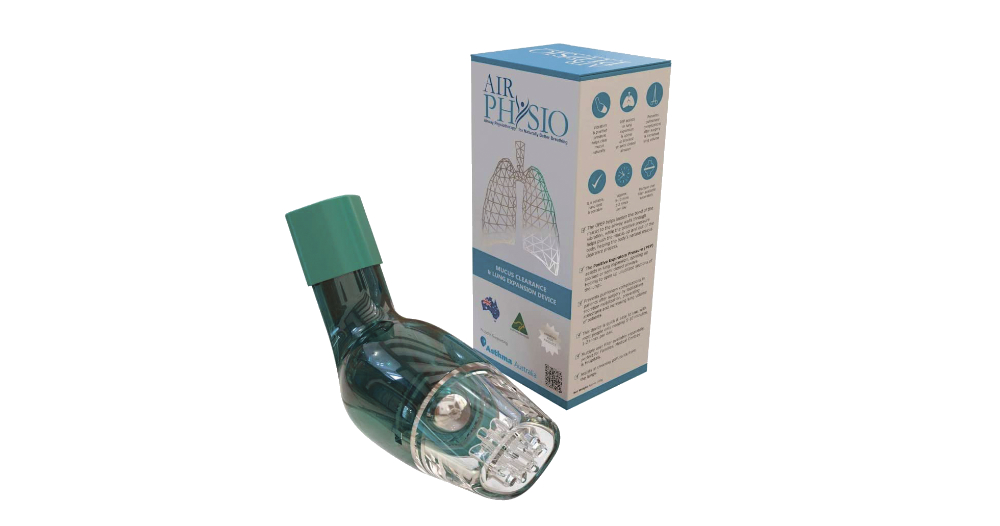 The Breather is a drug-free respiratory muscle trainer. It is designed to strengthen your inspiratory and expiratory muscles with respiratory muscle training (RMT). This process of strengthening can improve your breathing efficiency and support lung capacity, vocal cords and ease of swallowing.
The Breather is suitable for anyone who wants to improve their breathing capacity, reduce their shortness of breath, or strengthen their airflow for better speech and safer swallow function. It is designed to train both your inspiratory and expiratory muscles, and has independently adjustable dials, making it easy to customise to your specific needs.
Another Luft For Life product, The Airphysio, is an oscillatory positive expiratory pressure (OPEP) device designed to offer a drug-free, mechanical solution for excessive mucus production. Exhaling through the device causes vibration of a steel ball bearing. This vibration travels back into your lungs, loosening the mucus lining the upper airways for easier removal by either coughing or swallowing.
Are you burnt out?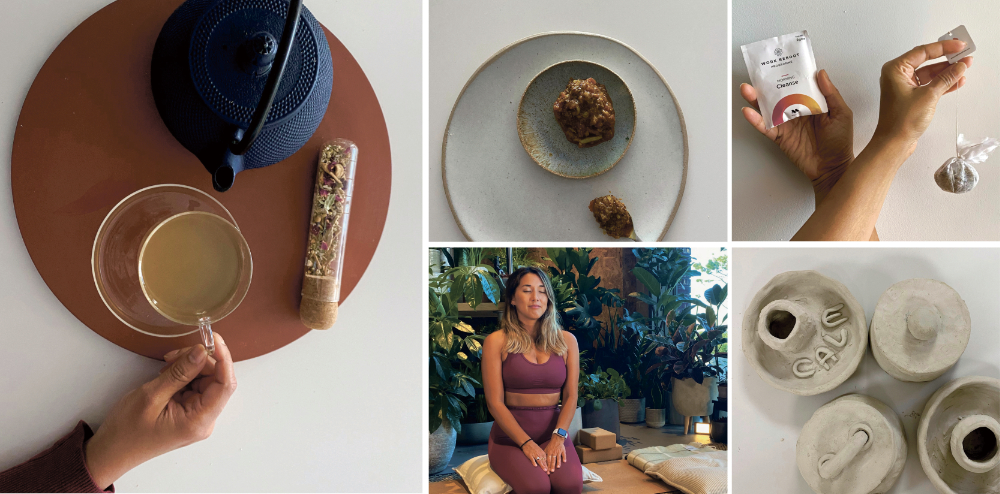 An estimated 79% of those working in the UK have experienced burnout*, with long work hours, remote working and the extended lockdown also affecting personal and professional relationships. The World Health Organization has now classified burn-out as an occupational phenomenon.
While burnout is treated as a mental health issue, it can affect the body as much as the mind.
Melloh is a wellness platform with an ambition to tackle challenges such as burnouts, by addressing mental, physical and internal symptoms holistically. With modern routines that are a combination of delicious, formulated blends (inspired by life science) and a range of wellness classes, like Art & Food Therapy, Yin Yoga and Pranayama, Melloh is designed to address the symptoms of stress, low immunity and gut-health. Melloh is the go-to place to look after yourself; mind, body and spirit.
Visit mellohwellness.com and get 30% off all blends for the first month with code HEALTH30
*79% of UK staff have gone through burnout (employee benefits, 2021).
A game-changing mini Exercise and Therapy Bike from Reviber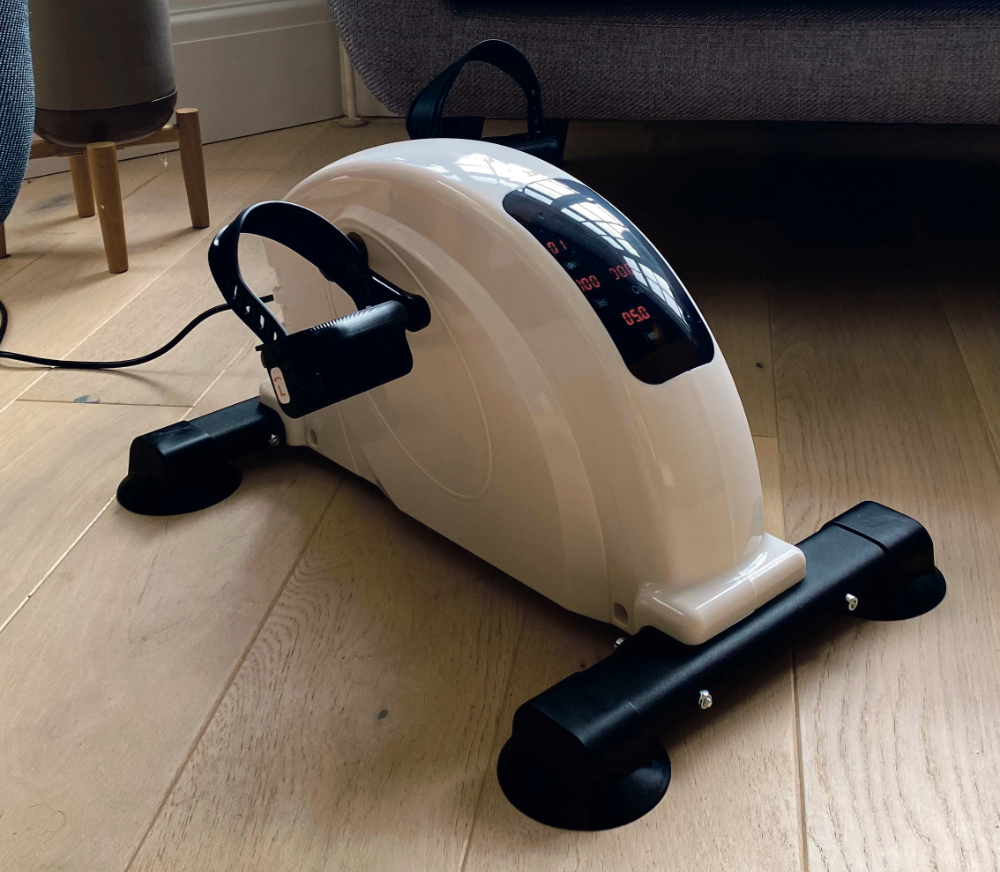 The Reviber Exercise & Therapy Mini Bike Pro is a motorised therapy bike designed for low-impact exercise and rehabilitation, for both the legs and upper body. Whether maintaining your mobility, or beginning your road to recovery, the Reviber's dual action enables you to use it motor-assisted for passive exercise, with 12 speeds to choose from, or use your own muscle power with seven resistance levels – all operated by remote control. As your mobility and strength increase, you can move from motor-assisted to manual resistance. Use it on the floor to exercise the legs, or on a table to exercise the arms. It is portable and runs quietly so you can work, read or watch TV whilst you exercise.
For more information, visit reviber.co.uk and get £70 off using code CHECKLIST70, was £349.99.