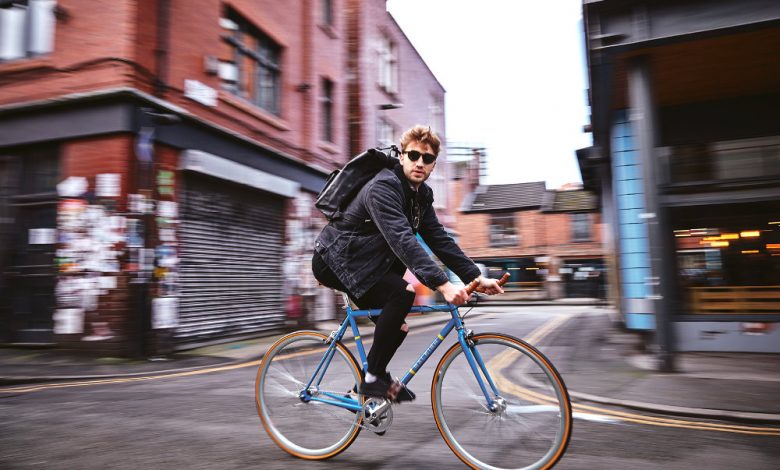 Sometimes it's easy to let your fitness lapse, whether through lack of time, opportunity or motivation. But there are so many different ways of getting and staying active, whether you've lost motivation, have never been a fitness fan or become bored with your usual fitness regime. If you're stuck at home or want a gym-quality workout in the privacy of your own home; if you want to get on your bike and take to the open road or change your routine there are plenty of options. And there are numerous ways to stay fit from the inside out and keep your diet and nutrition on track too.
Here are some ideas to get and stay on the move
1. Fitness Superstore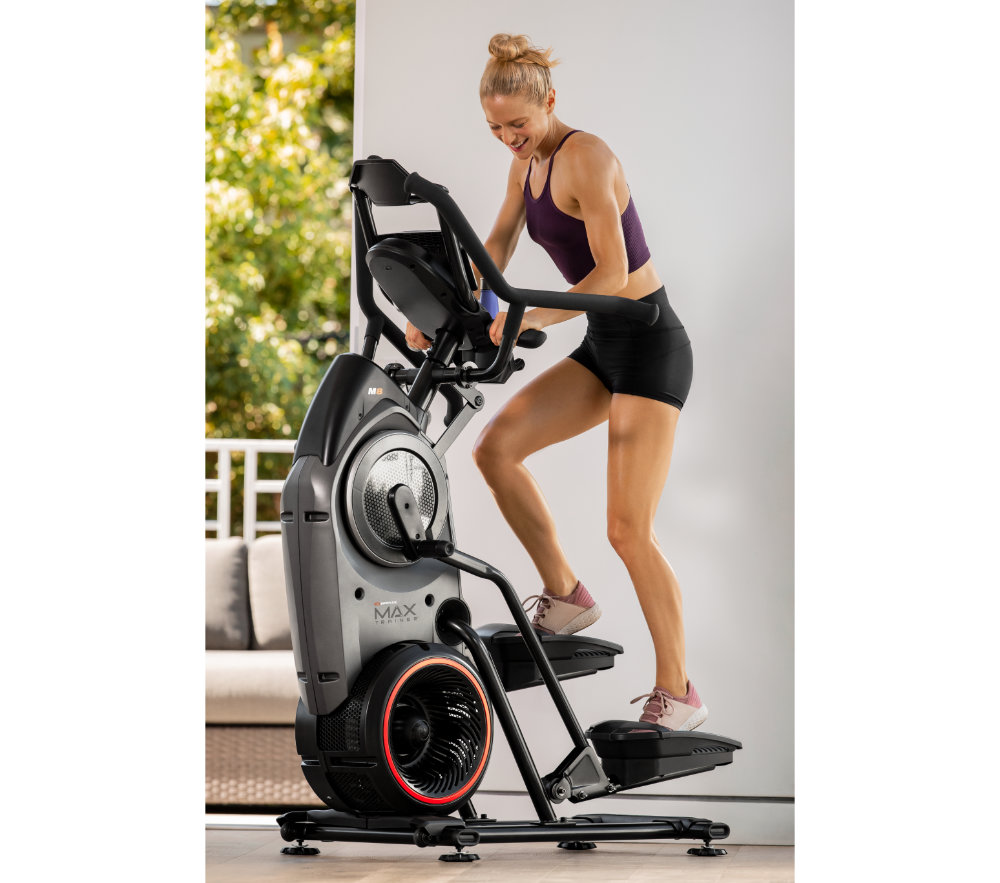 It's been easy to overindulge during the Covid lockdowns, but now, hopefully, they are set to become just a memory and it's time to get fit with the award-winning Max Trainer from Bowflex. It's your answer to maximum calorie burn in less time!
There are four models to choose from – the M3, M6, M8 and the Max Total – all featuring the innovative 14-minute MAX Interval™ Workout. Combining intense intervals of hard work with short recovery times, this world-renowned programme is proven to burn more calories than steady-state exercise, delivering the results you want in under a quarter of an hour.
At a fraction of the size of most ellipticals and treadmills, the Max Trainer is the epitome of form meeting function. Its small footprint means you can get a gym-quality workout anywhere in the home, with the average cross trainer requiring more than twice the space.
Find out more at fitness-superstore.co.uk
2. Raleigh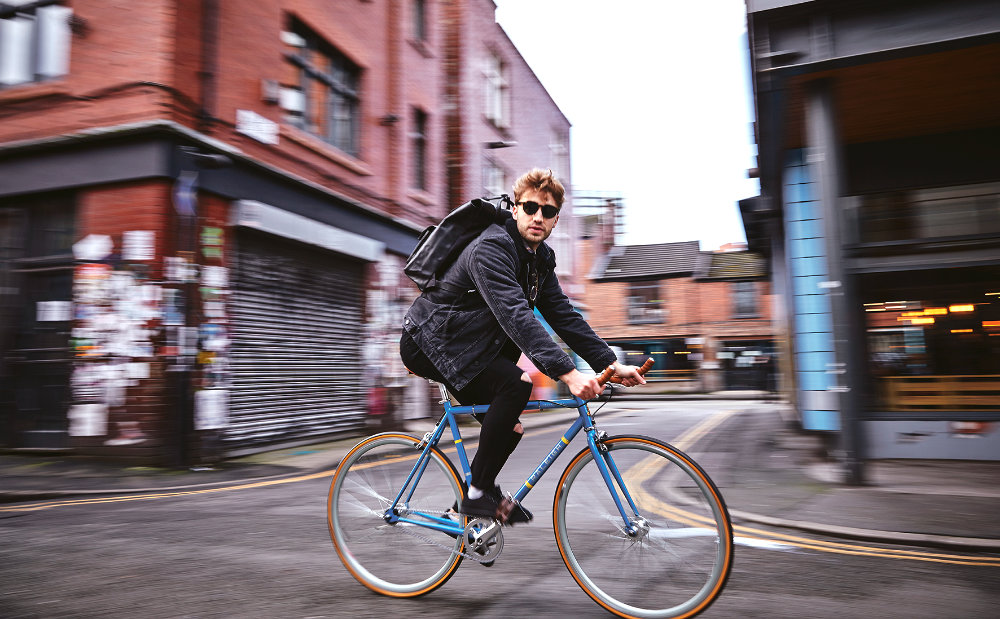 With bikes to suit the whole family, Raleigh delivers a fantastic range of adult and kids bikes for all ages and abilities. From commuter and town bikes to balance and adventure kids bikes, they really have it all.
And for those who want to take the strain out of cycling there's the Raleigh range of electric bikes (also known as e-bikes or pedelecs) which includes something to suit every taste – and every budget. From affordable entry-level options like the Array to the high-tech Motus Grand Tour, Raleigh have everything you need to add some power to your pedalling. Short on space? Check out Raleigh's nifty folding electric bikes – perfect for stashing away at a moment's notice.
Take to the outdoors, make the most of the British summertime and experience the unparalleled joy of cycling with Raleigh.
Find out more at raleigh.co.uk
3. Move GB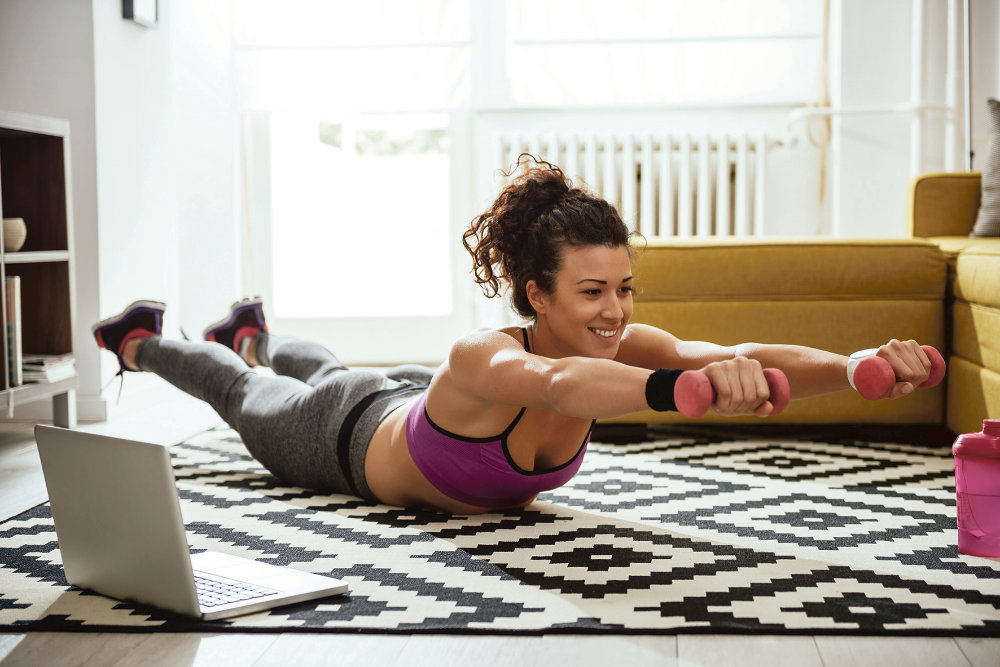 Online fitness provider MoveGB is helping the nation stay fit with the launch of its brand-new platform, Move At Home – available to new members from £1 per week and NHS workers get free access.
Move At Home offers thousands of pay-as-you-go, live streamed classes from local independent fitness instructors from around the UK (many of which offer an initial free taster class) and on-demand workouts. Meaning you can shake up your routines or try out something new every day.
Popular classes include Carnival Fitness, an Afro-Caribbean fitness fusion incorporating basic dance steps with body-weighted exercises, partnered with pure carnival vibes. Synthetics, a classic 1980s aerobic cardiovascular workout, includes strengthening and toning built into the routine, burning up to 800 calories in 60 minutes, while Twerk It Out offers fantastic, booty-burning workouts which will teach you how to pop and dance your way to fitness in your own living room.
Find out more at movegb.com
4. Giant Electric Bicycles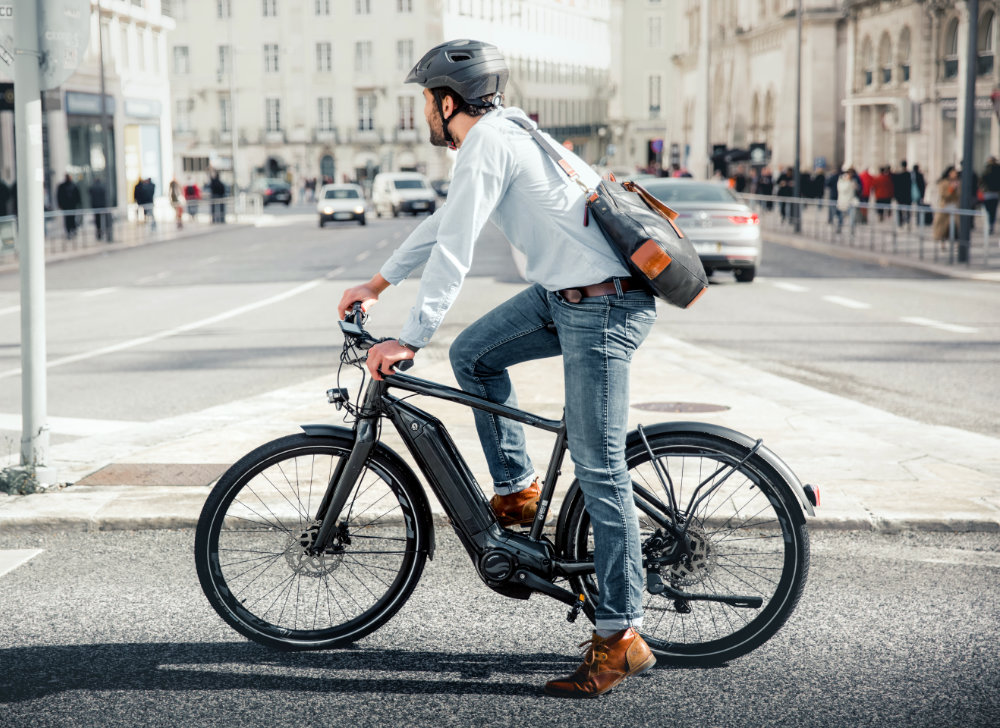 Make light work of your commute and arrive to work with no sweat thanks to a Giant electric powered bicycle. The DailyTour E+ range is designed for regular commuters, so it comes with all the built-in features you can think of, including a kickstand, lights, fenders and racks – all neatly designed and built to help you pack and carry your daily essentials.
With a SyncDrive Life 60Nm motor, you also have the capability to ride in the automatic support mode. This technology determines the support you need and shifts automatically – so you can fully concentrate on the road. On-board navigation is another great feature, and it comes to you via a new RideControl EVO display that's smoothly integrated into the handlebar. An integrated light system runs day and night, increasing your visibility and safety on the road, and a Monoshock OD2 suspension fork soaks up bumps to smooth out your ride.
Find out more at giant-bicycles.com
5. Nutracheck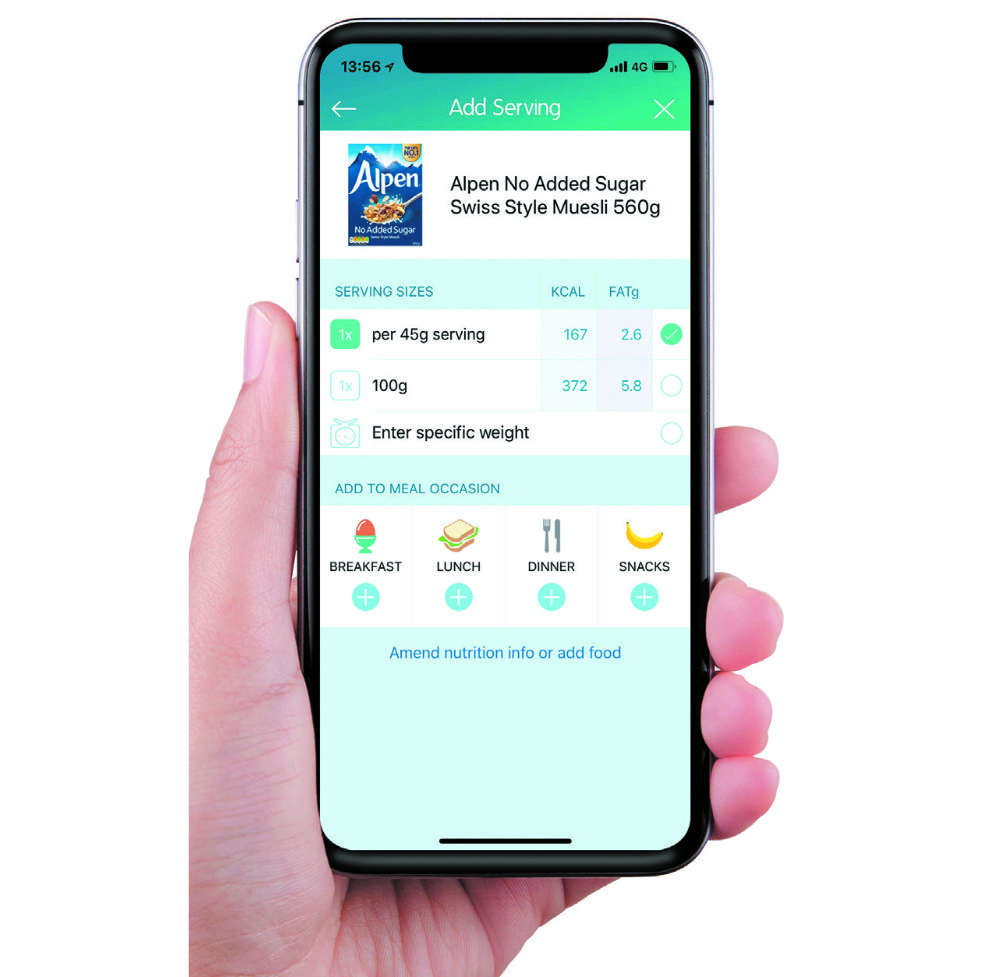 If you're a fan of MyFitnessPal, you'll love Nutracheck because it's been developed and designed specifically for British tastes.
Nutracheck has a huge UK food database, with verified nutrition data for 250,000+ UK food and drink items, so you'll be sure to find what you've eaten easily and quickly. Even harder to find items – think draft beers and cocktails – and over 70 eating out places, they're all there. Nutracheck also shows you photos of food, making it so simple to spot exactly what you ate. Simply scan the barcode on a food to add it to your diary.
As well as calories, Nutracheck tracks fat, saturated fat, salt, sugar, carbs, protein and fibre. It's easy to see how well your diet measures up to daily nutrition goals. Select if you want to lose weight, gain it or maintain, and it sets you a personal goal – or override it with your own.
Find out more at nutracheck.co.uk
6. Neo G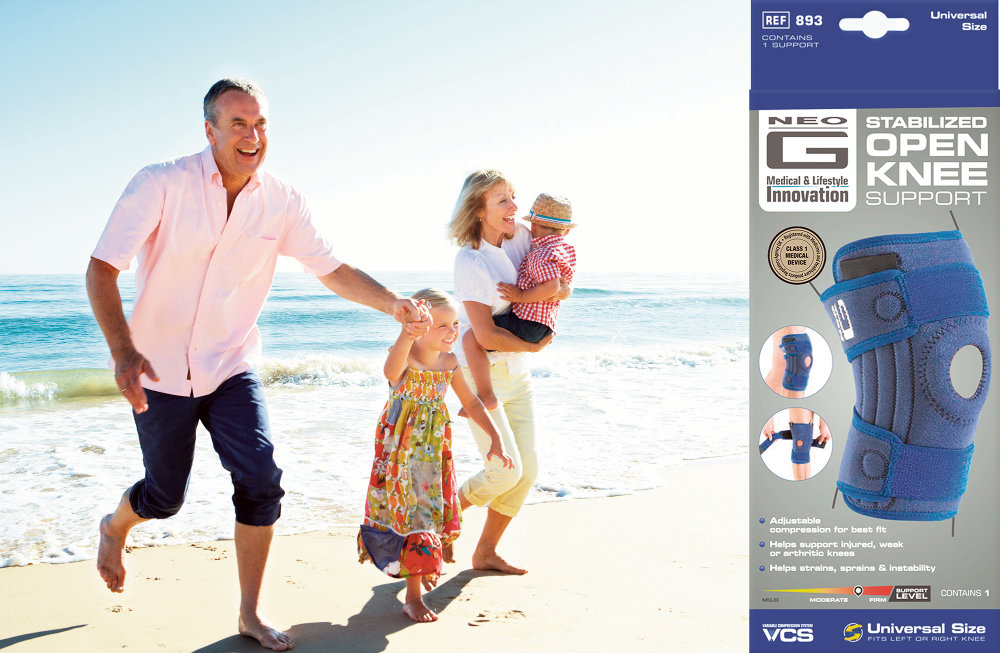 Suffering from aches and pains in the knees and joints is a common issue for many people in the UK. It's important not to neglect your muscles and joints as the smallest of injuries can sometimes lead to sprains, strains and instability, hindering the simplest of everyday tasks and movements.
By using a support such as the Neo G Stabilized Open Knee Support while walking or exercising, you can help to prevent injuries, as well as reduce the possibility of worsening existing ones.
People of all ages across the UK suffer from aches and pains, such as a stiff neck or arthritic hands – which often start in bones and joints. Neo G is tackling this growing problem with the new Daily Defence Joint Health Glucosamine Liquid Supplement, which helps to support and maintain healthy bones and joints from the inside out.
Find out more at neo-g.co.uk
7. Naturya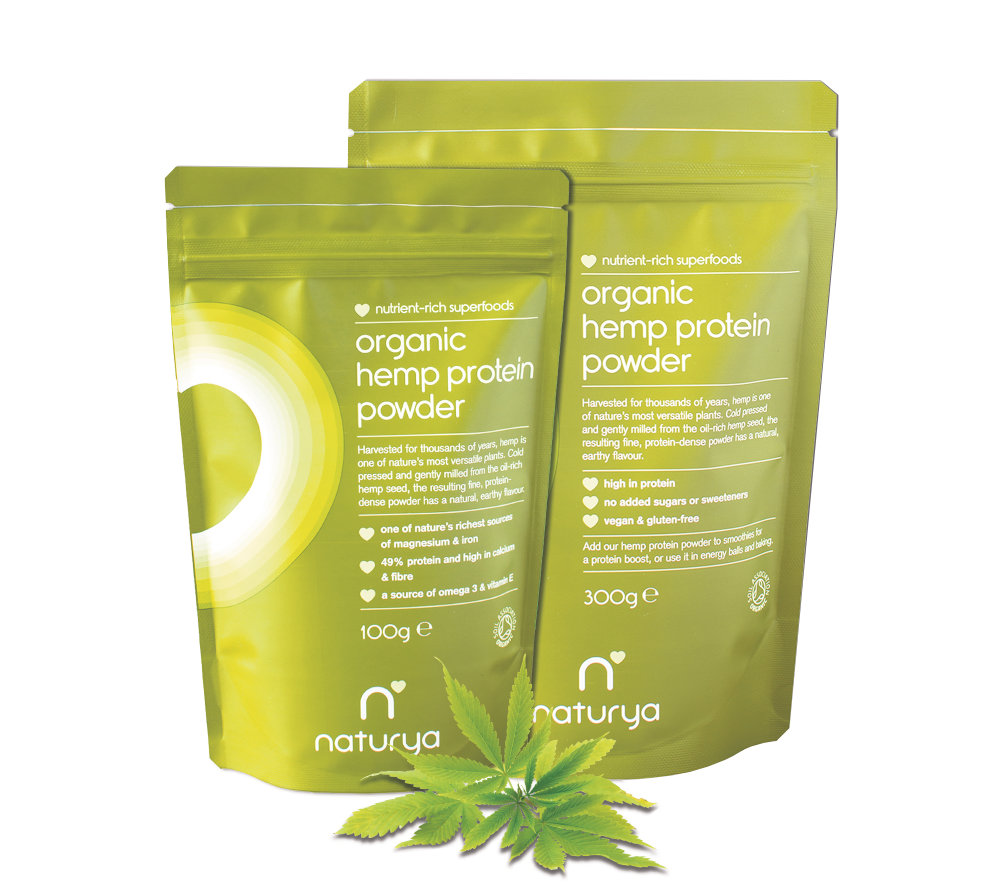 In an uncertain world it's probably prudent to rely more on premise than promise. Naturya can't guarantee their superfoods are endowed with curative health properties, but they can say with confidence that their products are nutritionally dense, minimally processed, rigorously tested and have an integrity that may both support and facilitate the possibilities of an improved general wellbeing.
With regard to some aspects of nutrition there is a broad consensus of agreement but, inevitably, given the idiosyncrasies of individual dietary choice, what we eat increasingly reflects our personally-constructed set of beliefs about what is good for us. And with so much conflicting information, the decisions about what is right to eat can be bewildering. Naturya's belief is that it makes sense to give your body the best nutrients available. And premium quality superfoods as supplied by Naturya, a fully vegan company, offer a simple way to fulfil this need.
Find out more at naturya.com
8. JLL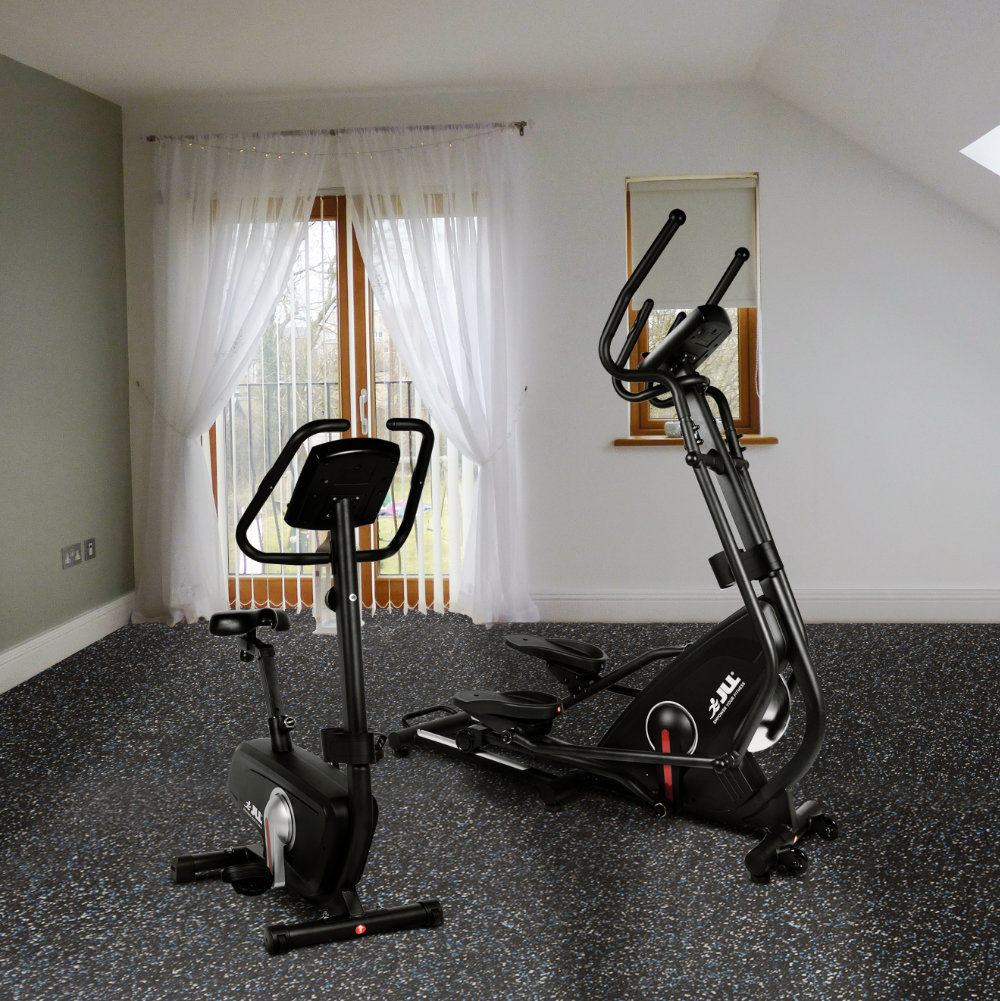 If you are looking to build your very own home gym look no further than JLL Fitness.
JLL Fitness offers a great range of cardio equipment, treadmills, rowing machines, indoor cycling bikes and more. They also supply a diverse range of weight and yoga equipment.
Their in-home premium 500 Series is stylish and easy to store within your home. The monitor helps you keep track of your speed, distance, calorie, time and pulse while you are working out, and so helping you stay focused on your goals.
The T350 Folding Treadmill is also perfect for in-home use. The running deck has a 16-point cushion system which reduces the impact on your joints when running. As well as folding up to give you back vital floor space, it boasts a range of fantastic features, including Bluetooth connectivity – so you can listen to your favourite music from any Bluetooth device.
Find out more at jllfitness.com
9. Compeed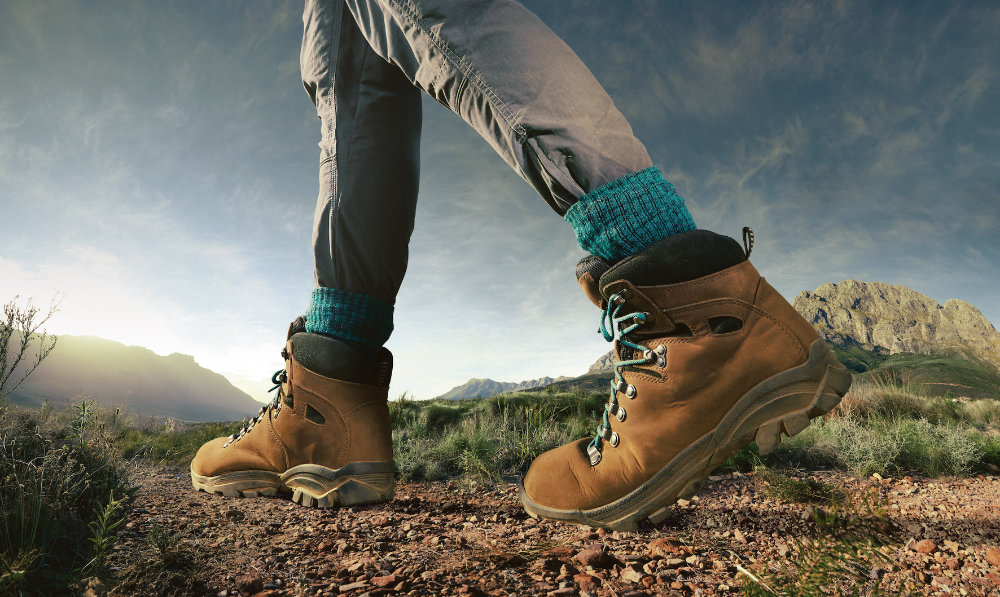 Almost a quarter (22%) of Brits aged 18-65 suffer from blisters each year and, with their characteristic pain and discomfort, they can literally stop you in your tracks.
Compeed is the must-have blister plaster to help you quickly get back on your feet, without letting an irritating blister get in the way. Compeed blister plasters are one of life's small solutions that make a big difference. They provide instant pain relief, better adhesion and 20% faster healing than ordinary plasters.
Applying just one Compeed plaster seals the blister and forms a second skin that absorbs moisture from the blister until it heals. Designed to fit better and be discreet, they provide deep cushioning, are sweat- and water-proof so they stay in place and protect the wound from bacteria and dirt.
They are available in major supermarkets and pharmacies nationwide so whatever path you're on, Compeed keeps you on track.
Find out more at compeed.co.uk
10. Elixinol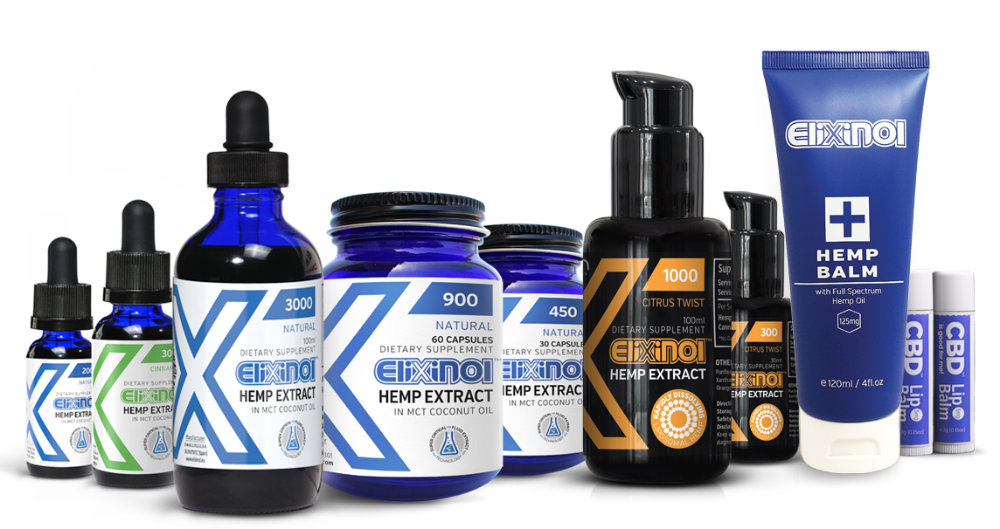 Elixinol™ is a leading manufacturer of hemp products and CBD oil. offering an extensive collection of full-spectrum CBD oil products – creams, supplements and capsules – formulated with organic hemp extract and hemp oil.
No matter what the requirement may be, Elixinol has you covered. Find the perfect CBD product in company's online shop and start your journey towards a new lifestyle and an improved outlook on life.
Elixinol have always been committed to hemp. Learning from it, teaching others about it. Helping the world discover the healing properties that are locked inside its humble leaves and flowers. While it started with a passion for the diverse opportunities that hemp uniquely offers – from paper to clothing to fibres. Along the way, Elixinol also discovered that hemp was an amazing source of some of the most poorly researched yet most impactful wellness ingredients known to man – cannabinoids.
Find out more at elixinol.eu
To see your company in any upcoming features we are arranging please email laura@hurstmediacompany.co.uk or editorial@hurstmediacompany.co.uk