The time has finally come to jump behind the wheel and start to enjoy summertime adventures. Evenings at the pub, outdoor trips with family and friends, and excursions to busy cities and picturesque towns are on the cards once again.
If we have learnt anything from the events of the past couple of years, it's that good hygiene is crucial. In this respect, it is fair to say that washing our hands is a basic requirement, but it might not be enough. As we hit the road more regularly, how will we be contaminating the interior of our vehicles?
The truth is that our cars are much dirtier than what we'd ever expect. In fact, each car harbours over 3,862 units of germs and bacteria per square inch. To put things into perspective, that's 19 times the number of bacteria you'd generally find on a toilet seat.
However, by taking some simple and straightforward steps, you can make sure that your car is as clean as can be. Here, Checklist collaborates with leading car dealership Motorparks, to detail easy ways in which you can take good care of the interior of your vehicle.
Throw protective clothing on
Before you get to wiping and dusting, make sure to wear appropriate clothing. From aprons to rubber gloves, there are several garments you can throw on to protect yourself from potential bacteria and germs.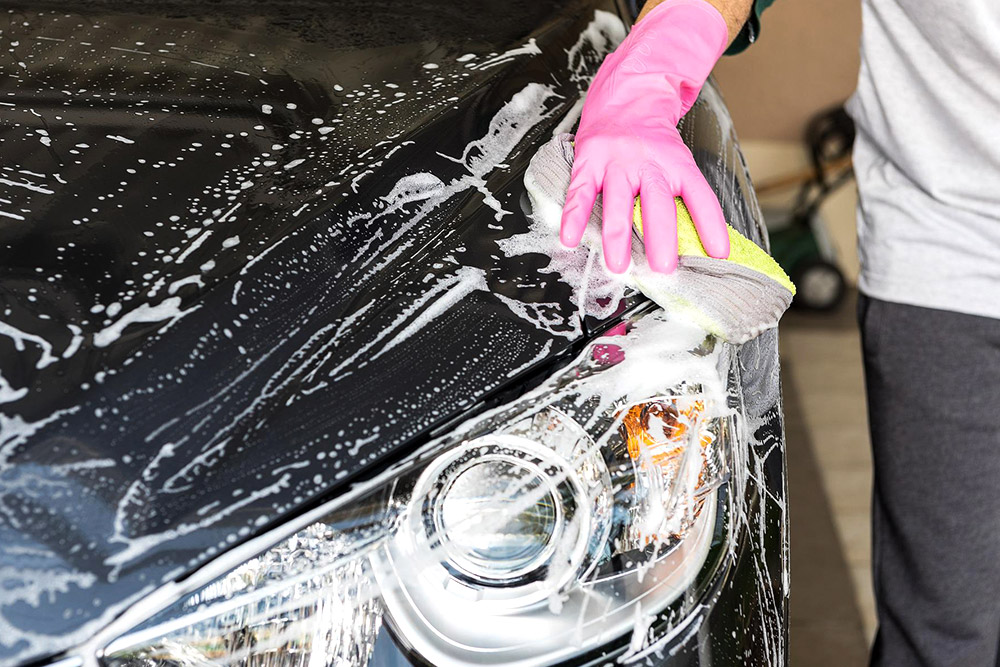 Get rid of any rubbish and hoover
First things first, hoover both hairs and dirt from the interior of the vehicle, starting from the corners of the mats. Once that is done, remove and soak them in a bowl of hot water with soap or detergent. Allow the mats to stay in the water for around 30 minutes before taking them out and drying them.
What's more, make sure you don't forget about the boot. This usually acts as a storage space for shopping bags and other foreign objects and can therefore be brimming with germs.
Wipe every surface
At this stage, you are ready to clean all surfaces inside the car. Get hold of a damp rag to prevent excess grunge from spreading to other areas. Where should you start from? What areas do you and your passengers generally touch?
Prioritise the steering wheel and the vehicle's door handles – both inside and outside. The former, in particular, is thought to be home to millions of units of bacteria. Then move onto the gearstick, the handbrake, the ignition button, the window switches, the dials on the dashboard, and the keys.
Finally, wipe all the remaining surfaces, as well as all the seats of the car. But what should you use to make your four-wheeled companion shine?
Store-bought cleaner
Interior car cleaners will do the trick. Specifically, Autoglym Interior Shampoo is one of the best options on the market. It allows you to cleanse both the inside and outside of your car, including the germ-packed steering wheel and the grill.
However, make sure to keep it away from leather. If your car features leather upholstery, a specialist leather cleaner will offer a way more satisfying result.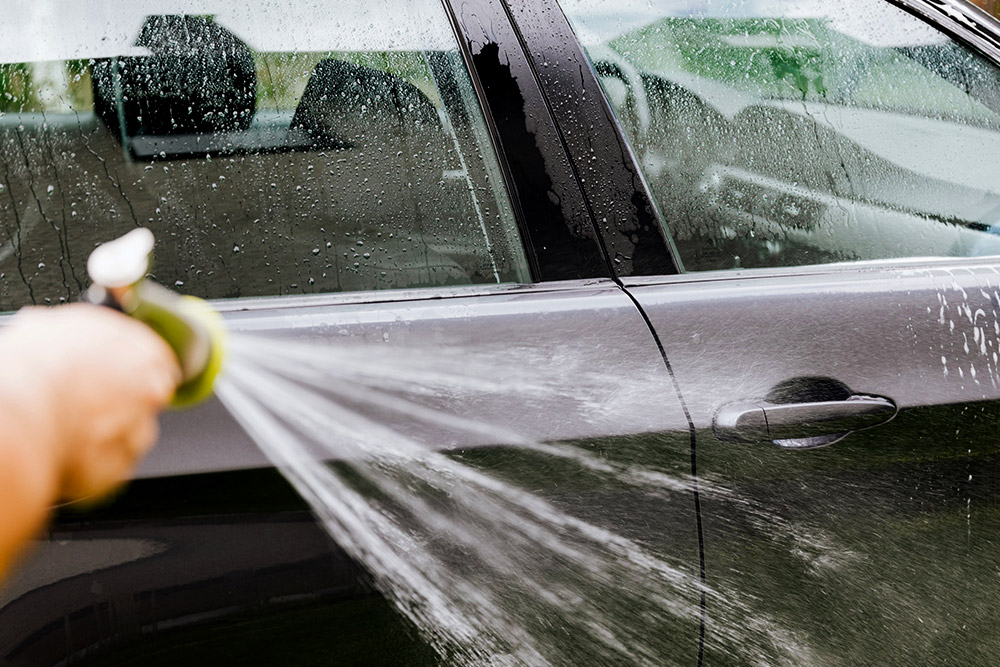 Homemade cleaner
Struggling to spot a car cleaner that suits your needs? Can't find any quality ones on supermarket shelves at the moment? The good news is that you can make your own! But how?
For an upholstery and carpet stain remover, simply mix baking soda and white vinegar to generate a paste. Then, scrub the stain off with a toothbrush, and vacuum up once the blotch has gone. If you have no vinegar in your cupboard, soap and water will do the job just fine. Do not use too much water, though – it can be dangerous when cleaning around electrics.
If you need a window cleaner, spray vinegar onto the glass surface and allow it to sit for a few minutes. After a little while, wipe the vinegar off the windows with a sheet of newspaper and enjoy the sparkling result.
That said though, consider what materials are inside your car. If you are not sure, have a quick Google or get in contact with the manufacturer – this will help you choose what products you can use to safely clean your vehicle.
Disinfect your vehicle
Once hoovering, dusting, and wiping are ticked off your cleaning list, it is time to disinfect the interior of your car. Pick an alcohol-based disinfectant, get hold of a sponge, and get to rubbing the most touched areas of the vehicle. Out of alcohol-based disinfectants? Bleach-free alternatives are also a very valid option.

Be careful not to use products such as ammonia and peroxide. They are excellent to get rid of germs but can have a detrimental effect on your car. In fact, they can damage plastic and vinyl, and possibly even discolour the interior of your vehicle.
What's more, bleach can weaken the material and fabric of seatbelts, putting both you and your passengers at risk when on the road. Finally, do not use spraying glass cleaners to polish displays – you may end up ruining their anti-glare coatings
Are you eager to journey on road trips and adventures? Make sure your car is ready to cruise you safely towards your next destination. By following these simple steps, your vehicle will always be as clean and hygienic as can be.
To see your company in any upcoming features we are arranging please email editorial@hurstmediacompany.co.uk