Looking into getting your first motorbike but you're unsure where to start? Here's how to get the most out of buying your first motorcycle.
With 1.27 million motorcycles registered in the UK, according to statista.com, riding is becoming an increasingly popular way to travel. Common things riders wish they'd known before buying their first bike include selecting an appropriate bike, the best riding equipment and the rules of the road.
Getting a motorbike license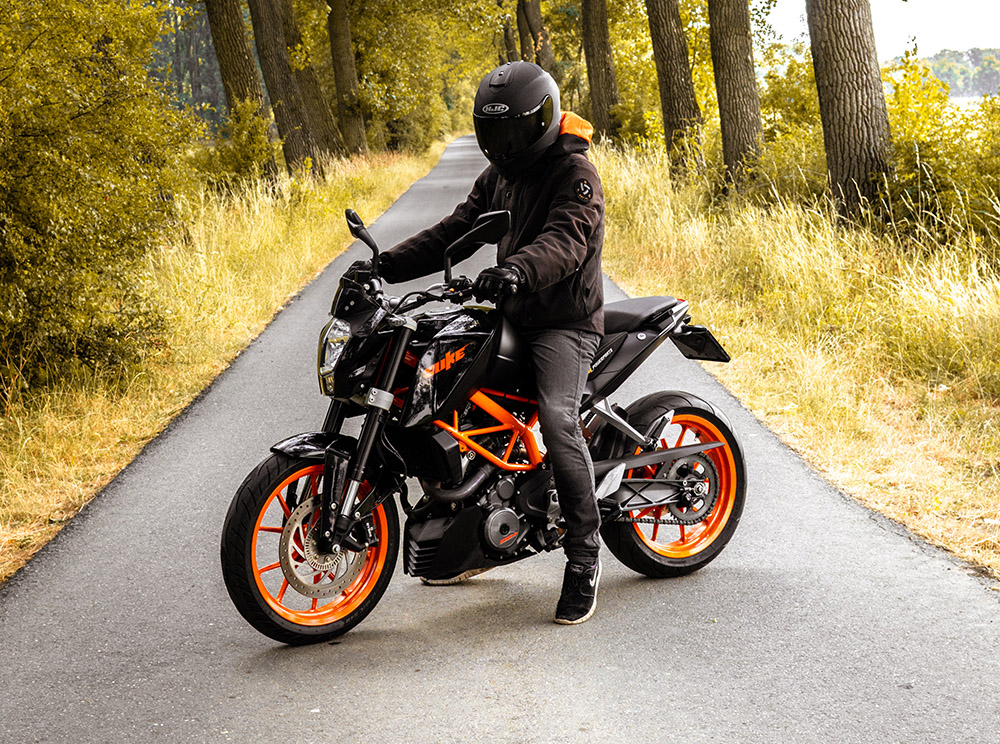 The first obstacle to getting a motorbike is acquiring the correct license. Unlike driving a car there are various classifications for motorbikes and each license type comes with certain age restrictions and requirements.
Outlined on the government website are the ages and requirements you need in order to obtain a license. In order to legally ride a standard motorcycle in the UK you'll either have to be a minimum of 19 years old before you sit your theory and practical test. Alternatively, you can sit a practical test after completing two years' experience on a light motorcycle and obtaining an A1 license.
The youngest age you can legally ride a motorbike on the road is 16 for mopeds, small three-wheelers, and quadricycles. Pass rates for motorcycle tests are fairly high, with three-quarters of people aged 21 to 29 passing and over 70 percent of under-50's passing on average.
The best motorbike for you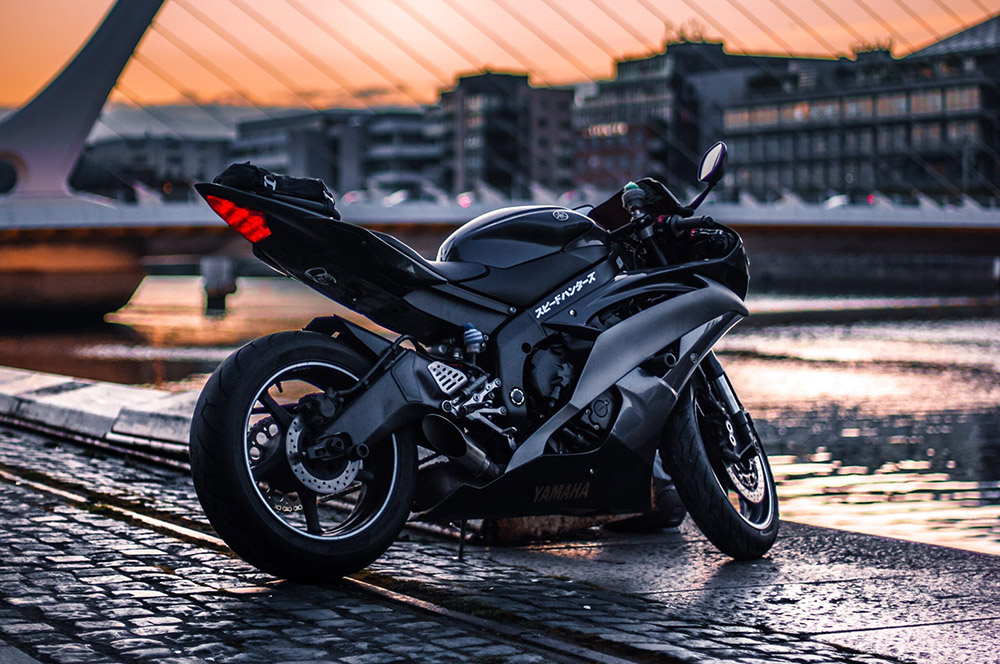 Next up is choosing the perfect motorbike for you. Like any other motor vehicle, there's a wide range of motorcycles to choose from so it's best to do some research to make sure you get the best bike for you.
Motorcycles are typically divided into six broad categories called standard, cruiser, sport, touring, dual-purpose and off-road bikes. There's also similar bikes such as scooters, mopeds, and tricycles.
Motoress recommend considering the roads and time you'll be spending on the bike as well as your speed and handling preferences, budget, storage, and fuel economy.
The most common and oldest style motorcycle is the standard bike. Best suited to motorcycle beginners, these are versatile and great for riders valuing ease of transportation over style.
Cruisers are classic American-style chopper bikes. Larger than your standard model and with tall handlebars, think your Harley-Davidson rider along Route 66.
Sport bikes, like sports cars, focus primarily on speed and handling. With the rider seated in a forward-leaning position, sport bikes are unsurprisingly made for travelling fast for shorter journeys.
Touring bikes are larger and designed specifically for comfort on longer journeys, with the addition of storage space for belongings.
Off-road bikes, also known as dirt bikes, are by no surprise designed for off-road usage particularly for motorsports. Dual-sport bikes are a hybrid of off-road and sports bikes, designed to adapt to travelling on and off-road.
Motorcycle gear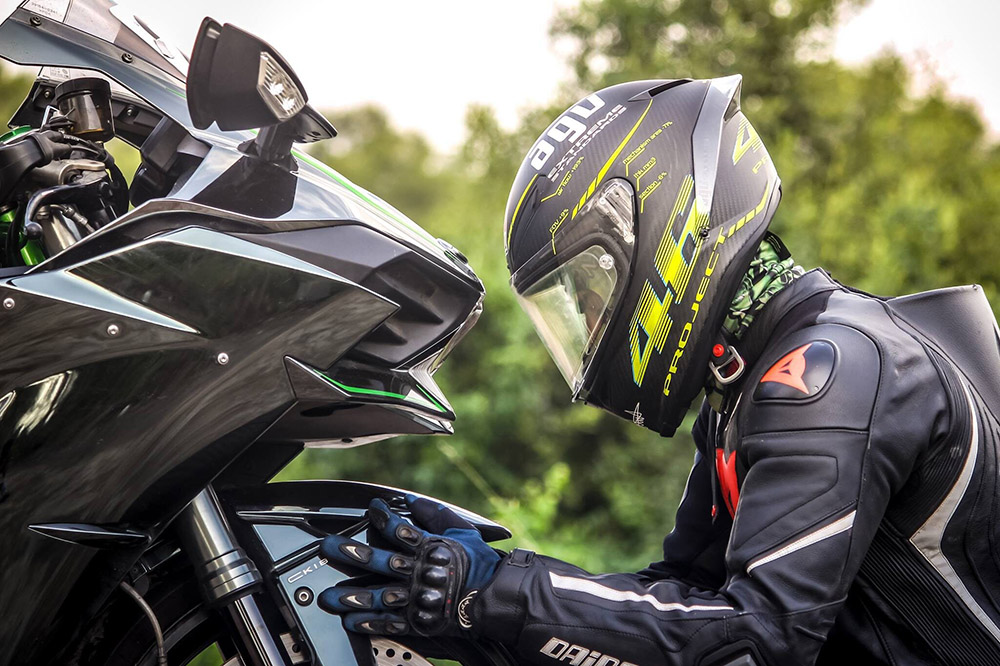 Now you've sorted your license and motorbike, it's time to choose your perfect riding gear. First up is a helmet. You're legally required to wear a helmet while riding a motorcycle on the road.
There's plenty of options when it comes to helmet styles. A full-face helmet, considered to be the safest option, as well as a half or three-quarter face-covering helmets. An affordable option is the MYX Full Face Motorcycle Helmet which comes with European standard safety certification. A pricier option is the Shoei Neotec 2, a full covering shell helmet from a brand popular with motorbike enthusiasts.
While helmets are the only equipment riders are legally required to wear, motorcyclists are strongly advised to consider other forms of protective gear such as boots, gloves, and leathers.
While not every rider will need to invest in a full MotoGP style bodysuit, suitable footwear and durable gloves are must-buys and will provide added protection for riders.
For optimal comfort in all weather, the Chill Ride vest is designed to focus on the comfort of the rider. The vest is temperature controlled, allowing riders to keep cool in the summer and warmer in the winter months. The vest goes under your bike leathers, allowing you to be comfortable and protected across the year.
Safety on the road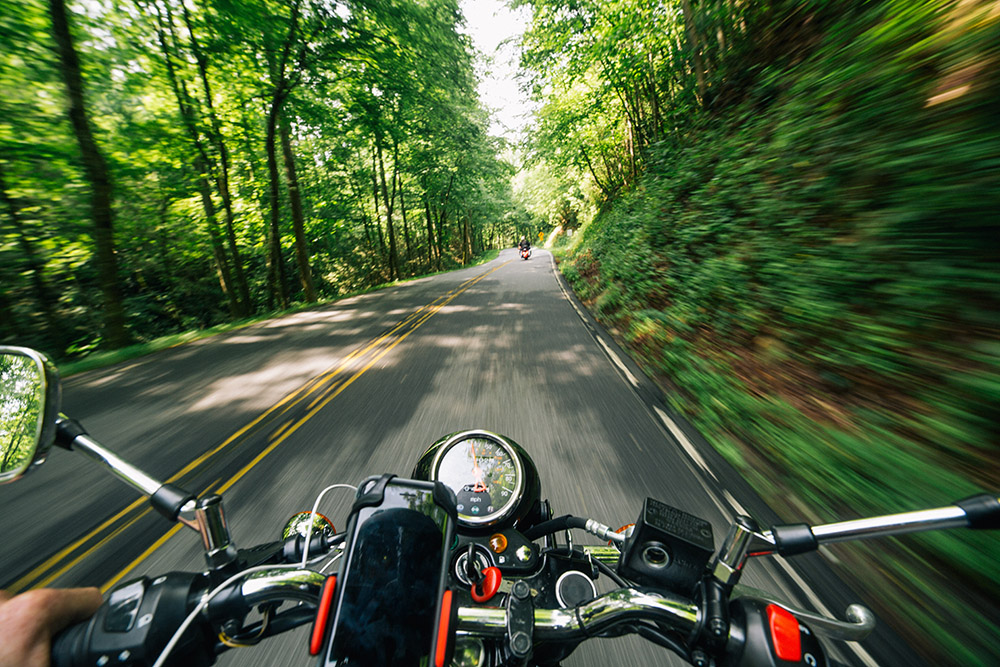 With an average of 200 motorcyclists fatalities per year since 2015, keeping yourself safe on the road is critical.
Groups such as the British Motorcyclists federation (BMF) and Motorcycle Action Group (MAG) are campaigning to improve motorcycle safety. MAG have recently launched the 'Welcoming Roads' campaign to promote increased safety on roads with measures such as making sure all road users feel equally secure when travelling and are considerate of other users.
In June this year, the National Motorcyclists Council (NMC) participated in a Motorcyclists Safety Workshop with the goal of creating safer conditions for riders.
In order to further improve motorcycle safety NMC participants are calling on the government to go further than 'traditional' motorcycle safety measures and recognise the positive usage of motorbikes as a transport method. Motorcycle News has a section dedicated to bike safety courses for riders, find out more here.
To see your company in any upcoming features we are arranging please email editorial@hurstmediacompany.co.uk