It is (almost) that oh so wonderful time of the year. The season of tidings and joy, where we spend precious moments with friends and family, creating memories that will last a lifetime, to look back on with fondness.
But shopping for this holiday is something many of us dread. Not wanting to get the same gift as last year, you've been putting it off week after week, until it's suddenly the last weekend before Christmas and you're still empty-handed.
Step in Checklist; we have rounded up 10 fabulous Christmas gift ideas for you to prepare for the big day. So, whether you're shopping for the gadget man, tech enthusiast, music lover, cinephile, or loved one with a sweet tooth, we've got a range of unique gifts that are perfect for everyone on your list.
1. Amazon Fire Stick TV with Alexa Voice Control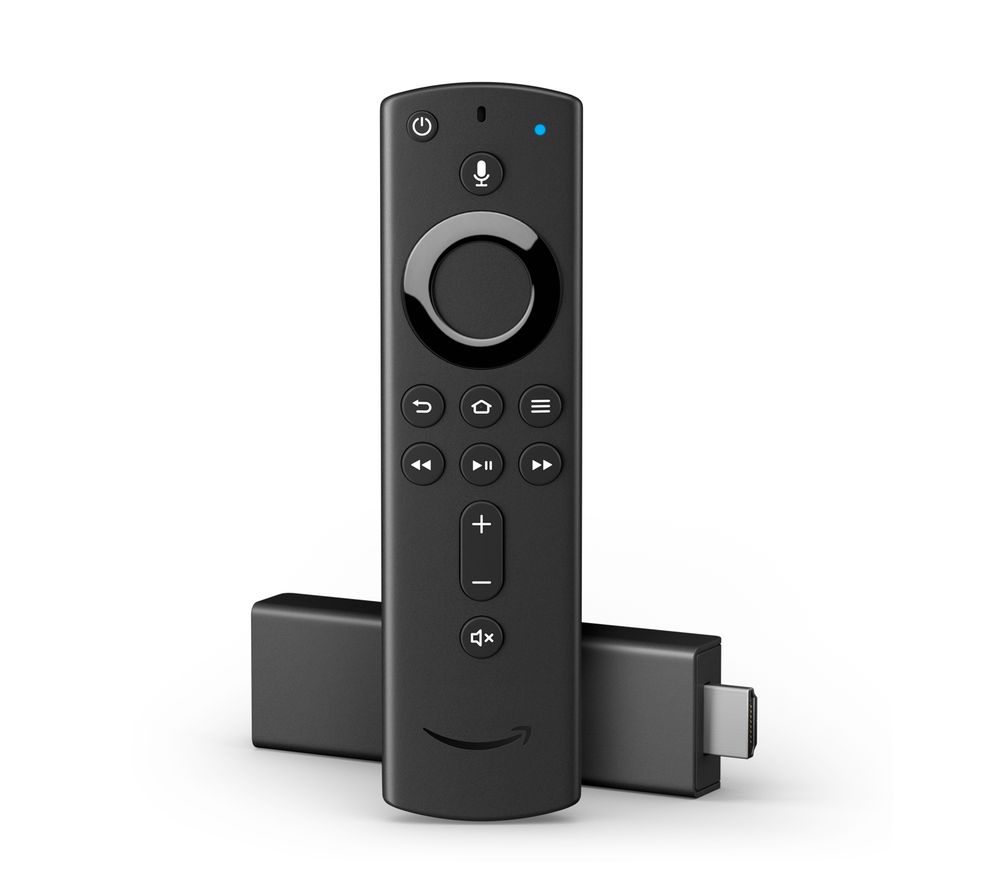 Gift your loved one access to a library of hundreds of thousands of films and TV episodes right at their fingertips, courtesy of Amazon's Fire Stick TV. Eager to pick up where you left off on your latest binge-watch, or want to find a film but don't know the best place to look? Find content fast. Streaming on Fire TV is simple and intuitive.
It all starts with the easy-to-use Fire TV Home screen. Search across multiple streaming services, including channels and apps, to find what you want to watch. The process could not be simpler. Merely plug and play. The compact design plugs directly into an HDMI port, that tucks neatly behind your TV. Want to take it on your travels? No problem. Easily move Fire TV Stick between TV sets at home or away so your content travels with you.
The 2021 release also features Alexa Voice Remote. Press and hold the voice button and ask Alexa to find, control and launch and programmes from across different apps, Netflix, Disney+, YouTube, with preset buttons. Dedicated power, volume and mute buttons let you control your compatible TV, soundbar and receiver too.
Find out more at Amazon.
2. ANYDAY Bamboo Bath Rack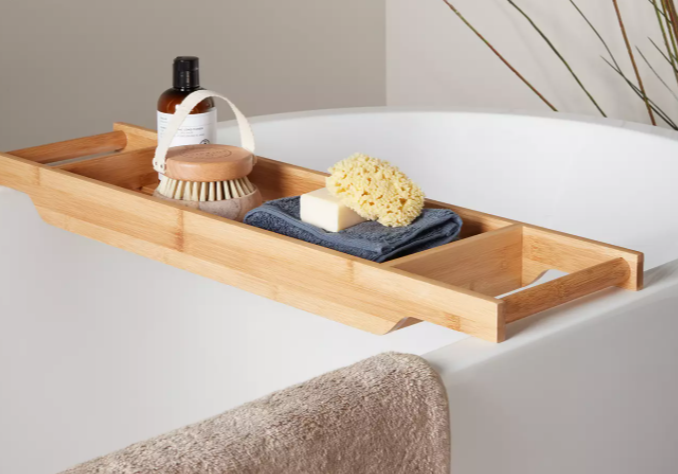 With the stresses and rigors of day-to-day life, finding time to enjoy some TLC and much needed relaxation is important. A nice relaxing bath is one way many look to unwind and put the day behind them. Spruce up your hard-earned 'me time' by adding this bamboo rack to your bath routine.
Having a glass of your favorite wine, reading a page turner of a book, and binging a TV show are some of life's simple pleasures. Combining those with a relaxing soak in a bath, can take those experiences to a whole new level. The bamboo bath rack can instantly lift your "me time" to a higher level and help you escape from the outside world and relax completely. With dimensions of H5.5 x W70 x D18.5cm, the rack fits perfectly across your bathtub, and is simple to set-up, causing minimal fuss

Lightweight and finished with a water-resistant lacquer, the bath rack gives you a place to put whatever you need to help you relax, whether that be a book, a glass of wine or a tablet to watch a film with some snacks. Not to mention, as bamboo is natural product, there will be variations in colour and grain markings between products meaning each item is unique, with style to suit a range of tastes.
Find out more at John Lewis.
3. 1920s Murder Mystery Host Your Own Game Kit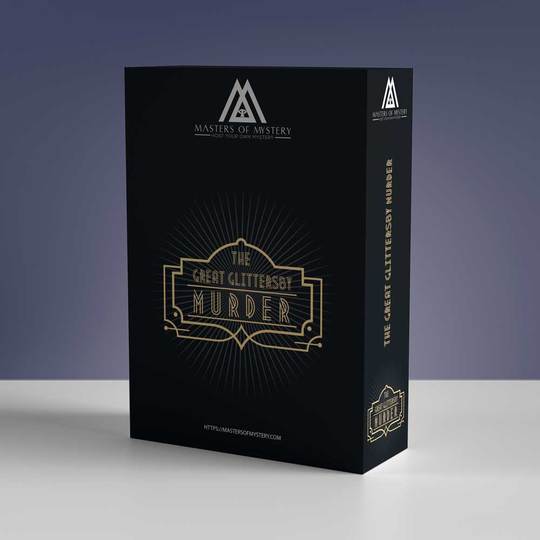 Christmas is a time of the year families get together, to bond, catch up and laugh. Why not ramp up the festivities a notch by playing Masters of Mystery's 1920s murder mystery host your own game kit and uncover the murderer in your midst.
It's 1923, and the party seems endless at Jay Glittersby's New York mansion… until a shot rings out, and an unwelcome guest is found dead. The motives are endless. Was the motive revenge, jealousy, or greed? Is the murderer a dancer, a jazzy musician, or a slyly deferential server?
Host your own In Real Life or Virtual Murder Mystery game night with the ultimate 1920s Gatsby themed murder mystery game. These tailored, host your own murder mystery kits can be used for a range of occasions – whether it is a family night, a dinner party game with friends or a team bonding exercise for colleagues.
Featuring infamous characters, including rich mansion owner Jay Glittersby, and gangster Shay D. Sort, this is a murder mystery with a classic literary twist. Simply download the mystery game materials immediately after purchase, invite your friends and enjoy a night of laughs and mystery.
Find out more at Masters of Mystery.
4. Friars Everything Chocolate Gift Hamper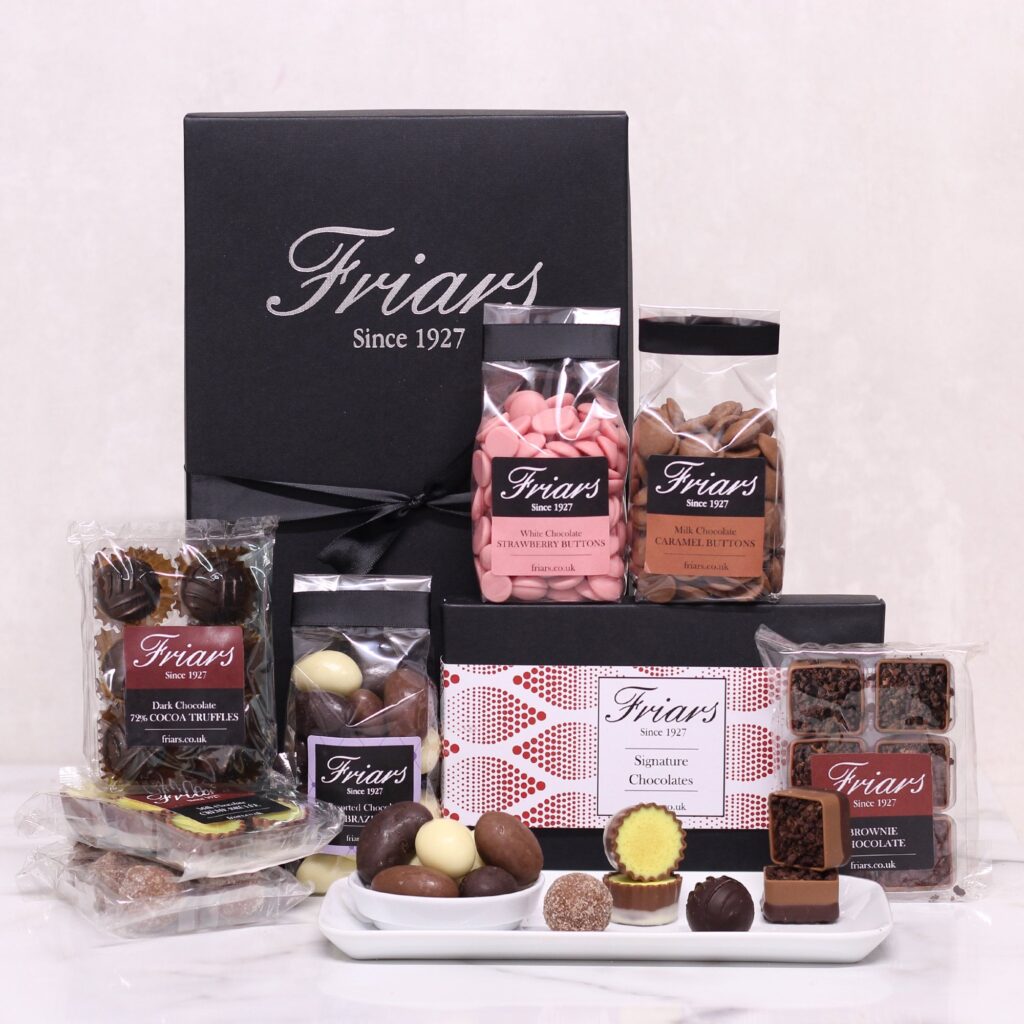 There aren't many better ways to show how much you care for someone than with the gift of chocolate. Gifting chocolate has strong symbolic meanings, including love, care and passion. It is a simple gift that says so much, and to quote Forest Gump: "Momma always said life is like a box of chocolates."
When choosing a gift for the chocolate lover, few ways show how much you care for them than with Friars' Everything Chocolate Gift Hamper. The delicious hamper contains an assortment of their finest mouth-watering chocolates, certain to be a chocoholic's dream. Friars' hamper features their signature selection chocolate box, which includes delicious caramel flavoured buttons that just melt in your mouth and three of their most popular taster packs for the avid chocolate connoisseur.
Presented in a black gift box, hand-tied with a silk ribbon the hamper contains numerous other luxurious chocolate selections, including Soft Caramel Truffles, Brownie Chocolates and 72% Dark Truffles. With the option to add a gift message card, go that extra yard and personalise your gift, and show that special someone just how much you care for them this Christmas.
Find out more at Friars.
5. Request Your Own Album Poster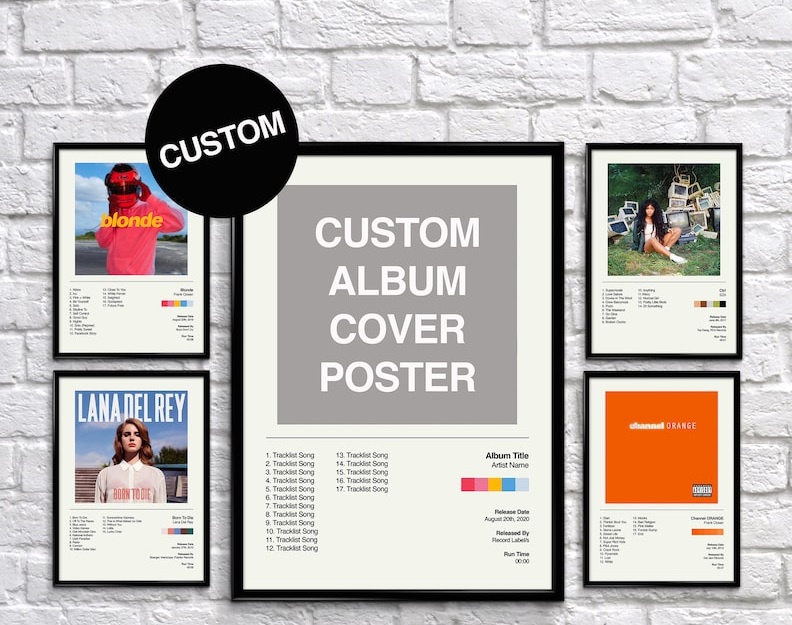 Wall art is often an extension of an individual. It showcases their personality, interests, and passion, and the design you select for your walls can set the tone and style for the entire room. Music is often one of those passions, and what better way to translate their music taste than with a personalised, tailored Album Poster, courtesy of Etsy.
Courtesy of Etsy user PrintKidStudios, the custom album art posters enable individuals to proudly showcase their favorite musical numbers for all to see. Whether a hip-hop connoisseur, a rock n roll fiend, pop lover, or a fan of a little bit of everything, it matters not. It is as simple as adding your personalisation, with the name of artist and the album, mixtape or single. No matter how popular, or obscure your musical choices, you will be sure to find the music of your choosing.
With multiple sizing options, the poster is made of Museum grade 220 gram art paper with a matte finish. Find a high-quality album cover print that looks vibrant and with colours that really pop. Etsy use only the highest quality inks to ensure you get a very long-lasting product.
Find out more at Etsy.
6. Cineworld 12-Month Subscription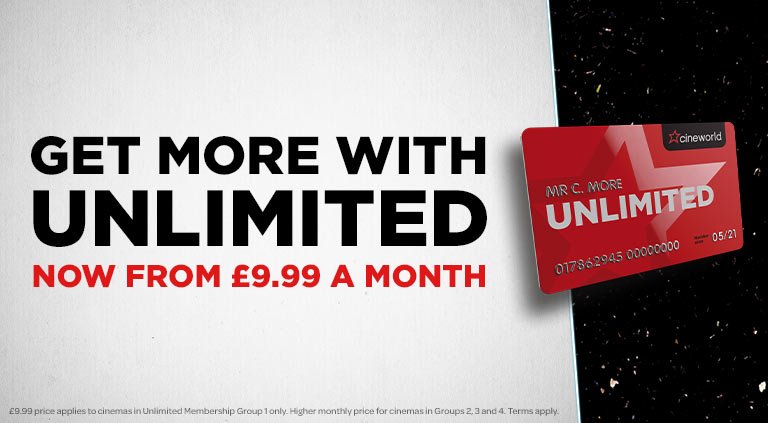 For many, life post lockdown has been about returning to a new normality, and rediscovering long-lost creative hobbies, pursuits, and pastimes. For the cinephile amongst us, returning to the big screen and watching the newest releases is something they have been longing for. Why not indulge their passion further, with a Cineworld Unlimited Card?
The Unlimited Card grants members a range of key benefits, further enhancing the magical cinema experience. For cinephiles who prefer a more vintage viewing, Unlimited Card grants them to all the 2D films they want. And if they've seen a film they simply cannot stop discuss and are eager to rewatch, fret not. They can watch all the 2D films they want, when they want, as many times as they want.
Been counting down the months and days for a blockbuster? Be the first to view advance screenings of the latest movies, with unlimited customers being some of the first to see a movie – Cineworld organise special preview screenings, days, weeks and sometimes even months before its released to the public. Additionally, all card holders receive a snack and drinks discount. So, whether you prefer popcorn or nachos, ice cream or pick'n'mix, ICEE or Pepsi – the discount applies to all in-cinema food and drinks. Because what movie experience is complete without the right snacks?
Find out more at Cineworld.
7. 4k HD Drone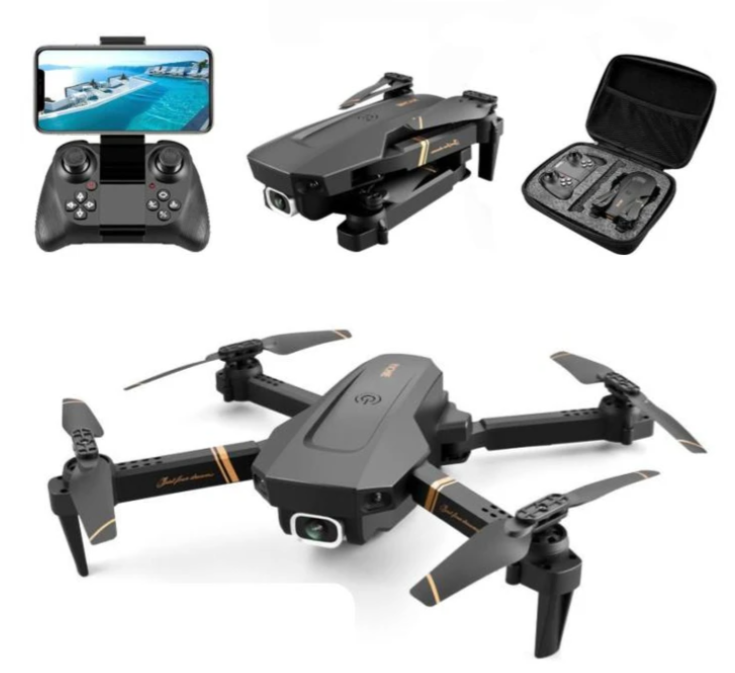 For the tech and gadget enthusiast, look no further than the 4k HD Drone Camera Dual Wifi. Courtesy of Innovation Space, the drone is everything you have come to expect from this exquisite piece of technology, and then some. There aren't many more fun ways to spend your time than operating a drone, and with the wonders of modern technology, there are numerous ways to get creative whilst flying one.
The 4K HD Camera Drone features a sleek, compact design that folds down into a size suitable for transportation purposes. It can be taken everywhere, keeping it in a backpack and bag without taking up excessive storage space. The HD camera is equipped with software image stabilization and autofocus. So, for the keen photographer there is a capacity to capture incredible aerial stills, that would no doubt enhance ones' photography portfolio collection.
Bulky controllers are also a thing of the past, with the wifi enabled drone. With a smartphone app, there is a capacity to use your existing smartphone to control the drone with wifi. You can connect to the application, the APK system to take photos, videos and transfer images in real time, with the mobile phone camera. Small, light and easy to carry, and with a refreshing modern design, fuel your loved one's desire to conquer the skies with the 4k HD Drone Camera Dual Wifi.
Find out more at Innovation Space.
8. BrewDog Christmas Gins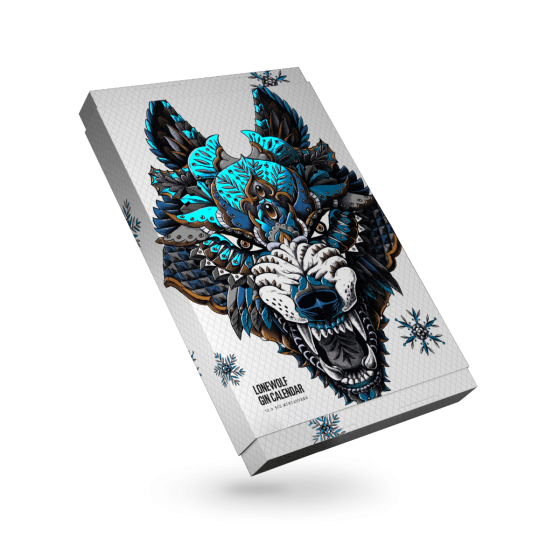 Let the festivities be-gin. Whether gift-shopping for an avid gin lover or an opportunity to add exciting new flavours to the collection, The 12 Lonewolf Gins of Christmas is a Christmas themed gift sure to warm the heart.
From gin tastings to gin distillery tours and even gin and tonic tea bags – gin is undeniably popular. A highly versatile and quite exciting drink, the boom in gin consumption in the past decade owes largely to the fact gin is of course delicious. Brewdog's Christmas Gins are distilled with botanicals a-plenty at their Aberdeen HQ to produce the 12 LoneWolf Gins of Christmas. Exclusively available through the Brewdog website, this diverse collection of sublime liquids features eight tantalising new gin flavours and four returning icons, all of which are packaged in 50ml bottles.
Additionally, gifting the 12 LoneWolf Gins of Christmas to a loved one would mean doing your part for the environment. This product is carbon negative, as part of Brewdog's overall commitment to sustainability.
Find out more at Brewdog.
9. Biorb Home Aquarium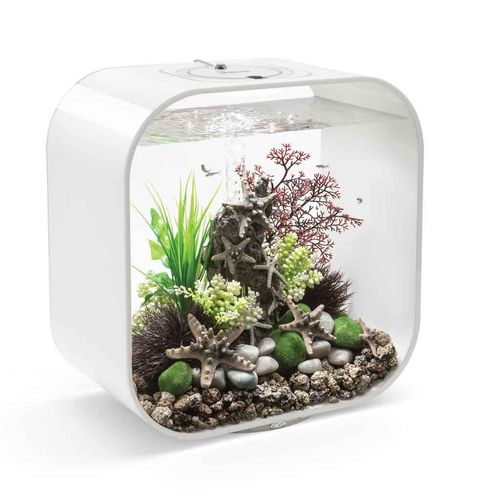 BiOrb are known for their extensive range of stylish aquariums. The hassle-free attitude towards fish keeping and nifty features make them perfect for any enthusiast with a busy schedule, who is keen to add life and tranquility to their home.
The biOrb Home Aquarium bursts with colour and life in a way you may never have seen previously. Aquarium fish are amongst nature's most incredible sights. Watching them lets your mind go free, giving you a refreshing break from your day, and all its stresses and worries. BiOrb uses design to expand the idea of what an aquarium is. Designed to be placed in any area of the home one sees fit, be it a bedroom, living room or study, they bring a sense of tranquility and calmness into any environment its placed in.
Everything you need to maintain the aquarium is included. The Intelligent LED uses long life LEDs to replicate a natural 24-hour light cycle. There is the option of multicolor, customisable lighting at the touch of a button, as well as several pre-set colour settings. Keeping the aquarium clean couldn't be easier, with lighting, pump, filtration, and instructions. Unleash your creativity when you arrange the decor inside your biOrb and then sit back, relax, and enjoy the solace of aquarium fish.
Find out more at Biorb.
10. The Skincare Edit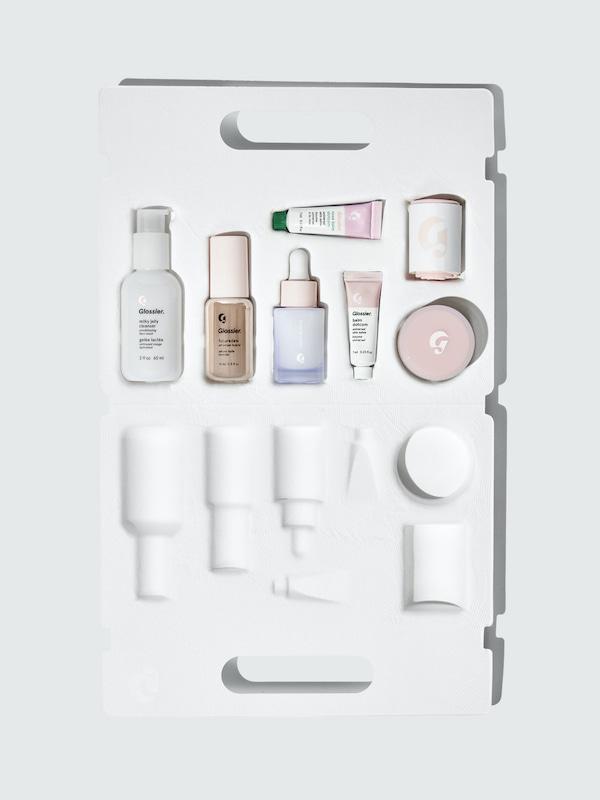 Nailing down a skincare routine can be quite the challenge. There are several factors to consider, including finding products that suit ones' skin tone, allergy issues, and ensuring the ingredients within are suitable. The search can be quite exhaustive. Step forward The Skincare Edit courtesy of Glossier.
If you're shopping for that person who is overdue an upgraded skincare routine, then look no further. The Skincare Edit is Glossier's top rated, best-selling skincare routine, featuring in miniature sizes, with a soft, stretchy logo headband designed to give or to keep.
A daily skincare routine, made for all skin types, The Skincare Range is a routine for fresh, moisturised, dewy skin. Included in the set is the iconic Milky Jelly Cleanser which keeps skin hydrated and clean, ultra-hydrating Super Bounce serum designed to leave skin glowing, a deeply comforting Priming Moisturizer Rich, soothing Balm Dotcom (in Original and Rose), light-reflecting Futuredew oil-serum hybrid, plus a pink, nylon-spandex headband (ideal for washing your face) printed with the signature Glossier G logo.
Used by individuals who have suffered from a range of skin conditions, including acne, blemishes, and sensitive dry skin, all the products are dermatologist-tested, and with the set coming in irresistible miniature sizes, it can be taken on travels far and wide.
Find out more at Glossier
To see your company in any upcoming features we are arranging please email editorial@hurstmediacompany.co.uk