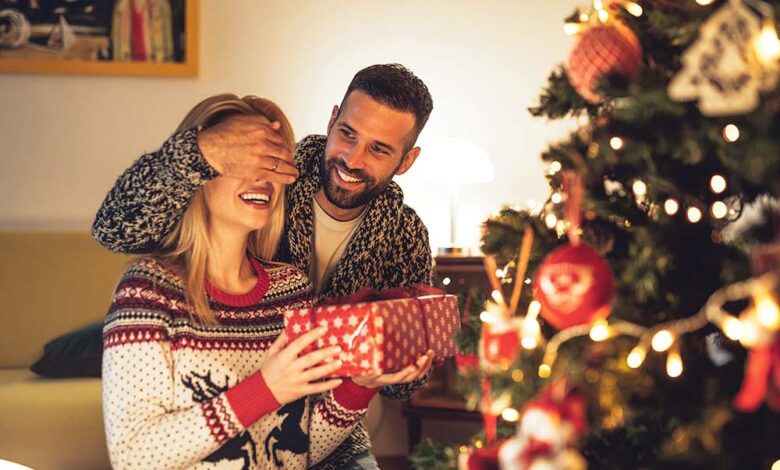 Avoid lacklustre gifts and disappointment with these fantastic, think-outside-the-box luxury present ideas.
Christmas gifting pressure is a real, often unavoidable festive phenomenon. Our busy lives hit full-throttle when we reach December, the month often crammed full of work deadlines, Christmas reunions, parties, and the infuriating conundrum of what to buy Janice in accounts for the £10 office Secret Santa.
Add to that conveying the depth of your love for your family with material gifts, and it can be a recipe for stressed-out panic buying with unfortunate results. You don't want to be dashing around department stores on Christmas Eve, sweating over gift sets, questioning whether you really know your partner or children at all. Even worse, you don't want them to be wondering the same when they unwrap their gifts on Christmas Day.
Everyone is unique, which is why it's important not to snatch the nearest present in your chosen price range and hope for the best. You also don't want to seem like you're offering hints or lifestyle advice – an industrial sized tub of anti-wrinkle cream or a new hoover screams 'I read this is what women want' and 'you've been moaning about these things all year' rather than 'I love and value you.' That being said, there are some luxury gifts that can improve lifestyle and be a great addition to the family home.
Why not join the cult of Peloton, by purchasing the exercise bike and its subscription? Ideal for the active lady in your life, this exercise bike brings spin class into the comfort of your house, so there's no need to waste time travelling back and forth from the gym, and no need for public sweating. The array of classes, exercises and even meditation coaching available on Peloton means that the recipient is spoiled for choice, and will receive overall cardiovascular and muscular health when they use it. Pitch it as a life-extending gift to maintain health, rather than a weight-loss device, for extra gifting points. If your loved one is more into literature than exercise, a hardback book subscription where she can choose her personal book preferences will keep her in reading material for the whole of 2022.
For the wine connoisseur, why not gift a bottle from a year of great significance to your relationship or one of a particularly excellent vintage? Couple that with a Bluetooth wine preservation kit from Coravin and you will be able to enjoy the wine on multiple occasions, not just Christmas Day. The kit makes a tiny hole in the cork rather than opening the bottle, allowing you to appreciate the wine later, should you have enough self-restraint not to consume the whole thing. The year of the wine and a heartfelt card will ensure they know it's a gift from the heart.
For women who spend a lot of time and money at the hairdresser, Dyson's blow dryer and straighteners might be the perfect gifts to bring salon-quality results into the home. At approximately £500 each, they are ideal for someone who wouldn't dream of spending that money to upgrade their hairdryer, unless someone else was paying for it. To show you've done your homework, reference reviews you've read about it, or couple it with some fantastic hair products that suit her hair type. Check you're not buying curl serum for her sleek glossy locks, or vice versa.
To see your company in any upcoming features we are arranging please email laura@hurstmediacompany.co.uk or editorial@hurstmediacompany.co.uk