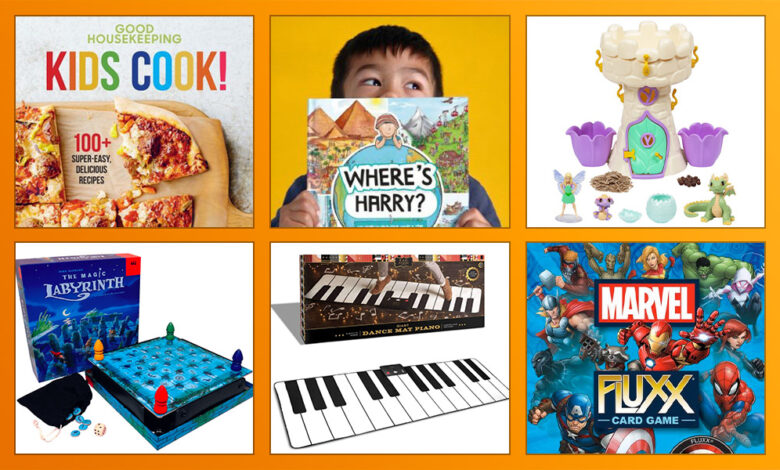 Entertaining children can often be quite difficult even at the best of times. It is all about striking the right balance between keeping them engaged and entertained. All without seating them in front of the TV or having them glued to a tablet for hours on end.
But fear not; for Checklist have come up with 10 brilliant gift ideas for kids. So, whether you are looking for activities to engage their minds, games they will want to play again and again, or arts and crafts to unleash their creativity, we have got all that and much more below.
1. Kids Cook! Good Housekeeping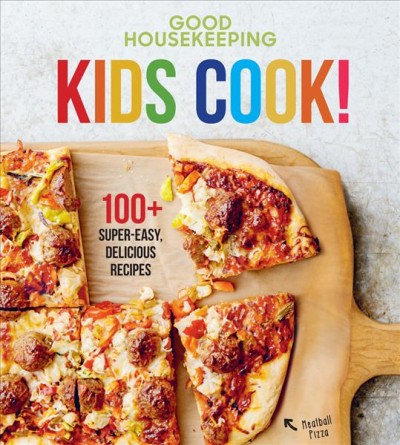 Cooking to please those little ones is a challenging day-to-day task, striking the right balance between tasty and nutritious meals. How about we turn the tables?
The Kids Cookbook; courtesy of Good Housekeeping; is designed for the budding young chef eager to step foot in the kitchen and cook up a treat. Filled with more than 100 delicious, tasty easy-to-follow and delicious recipes, the cookbook is for kids of all ages, and it allows them to take the lead and practice their skills, with a range of fun and healthy ideas for a variety of food they can make themselves. Each tested recipe is in easy-to-follow steps and illustrated in colour and in the process, places an emphasis on teaching them the basics of cookery.
Your sous-chef may just be the next Top Chef Jr! Cook popular dishes, like spaghetti Bolognese and lasagne, whip up a quick and easy nutritious salad, or cater to a sweet tooth craving with tasty smoothies and cakes, and more. Host friends and family and wow their socks off with your cooking skills.
Find out more at Books Please.
2. My Search-And-Find World Trip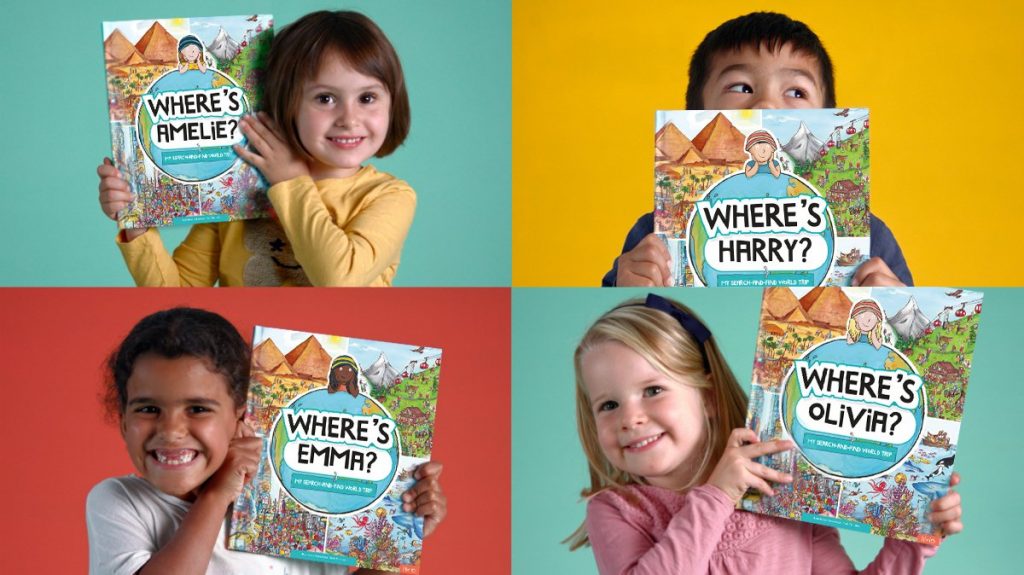 Take a child on a unique round-the-world trip and open their eyes to the many wonders of the world. This personalised, search and find book is educational, informative with every page offering insight to each destination.
My search-and-find World Trip is an illustrated book, emphasising the many breath-taking wonders of the world. Children can go on an exciting adventure to 10 incredible, unique geographical destinations, from each corner of the world, including the canals of Venice, the icy tundra of Greenland, the wondrous depths of the Great Barrier Reef and the majestic, awe-inspiring Egyptian Pyramids. The aim of the book is for children to find hundreds of objects, a secret code and, of course, themselves.
My Search-And-Find World Trip recognises the importance of representation, and how children seeing themselves in characters on screen or in books can be an incredible self-esteem boost that can shape their formative years. Their unique configurator enables you to create a character who looks just like the special person you create the book for. Choose from over 750 options including clothing and hat colour as well as glasses.
Find out more at librio.com
3. My Fairy Garden Dragon's Tower Garden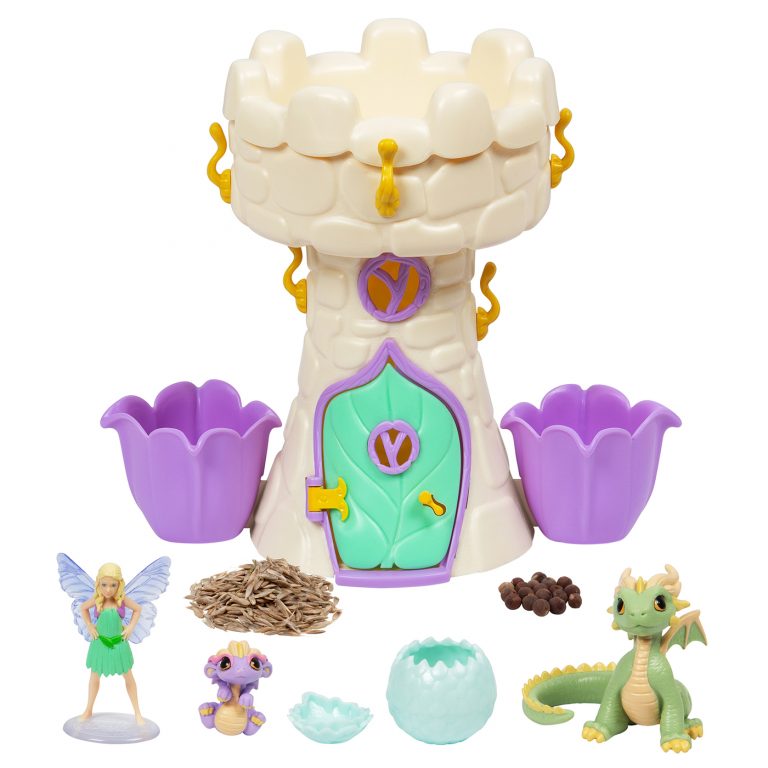 Foster your child's creativity and teach them the magic of gardening, with the My Fairy Garden Dragons' Tower Garden, a magical world for fun play.
The magical tower castle is home to a family of gorgeous dragons, including mummy and baby dragons, along with the fairy Thea. Introduce your child to the wonders of gardening; with the tower garden coming complete with pea and grass seeds to grow in three areas. Simply add soil and bring the wondrous garden to life, with a touch of magic that kids will love. You can take the baby dragon anywhere in his eggshell with the option to use the eggshell to water the plants too.
Suitable for ages four years and over, the Tower Garden is educational, fun and perfect for learning about growing plants
Find out more at Hobbycraft.
4. The Magic Labyrinth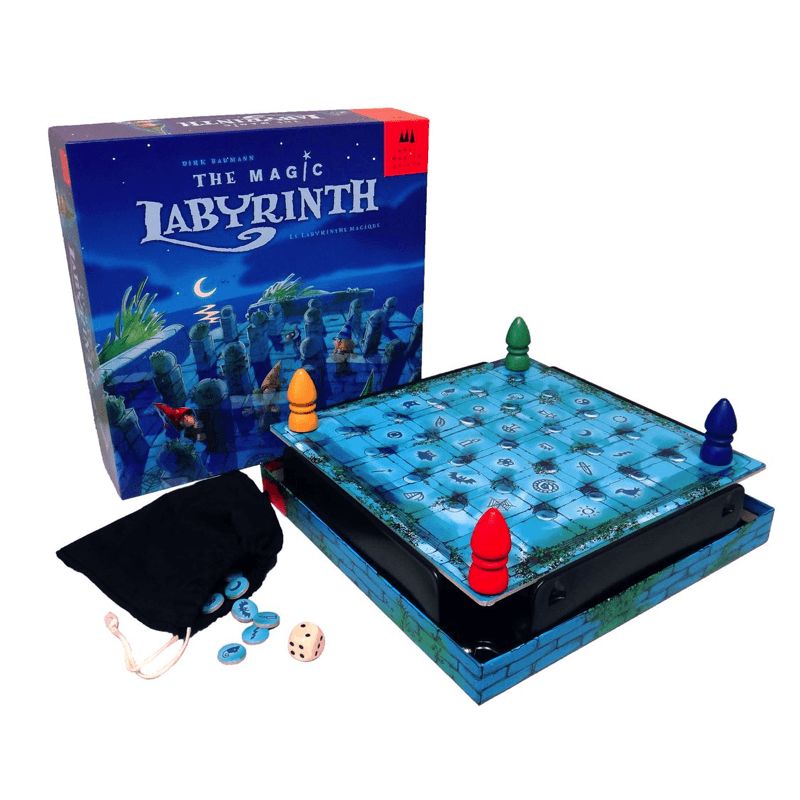 A board game that tests memory, intelligence, skill and above all else, is bucketloads of fun? Meet The Magic Labyrinth, the memory game for kids.
The Magic Labyrinth is a game all about finding your way out of a huge maze. Players play as little magician apprentices who have lost treasure in this magic maze, with the goal being to try and collect them before the Master notices. However, all is not as straightforward as one may think, with the little magicians bumping against invisible walls within this special maze. It is only through a combination of a good memory and plentiful skill that players will be able to navigate through this magical maze.
Can your memory stand up against this testing maze? Are you able to out master the Master? Only one way to find out…
Find out more at travellingman.com
5. Decathlon Football Goal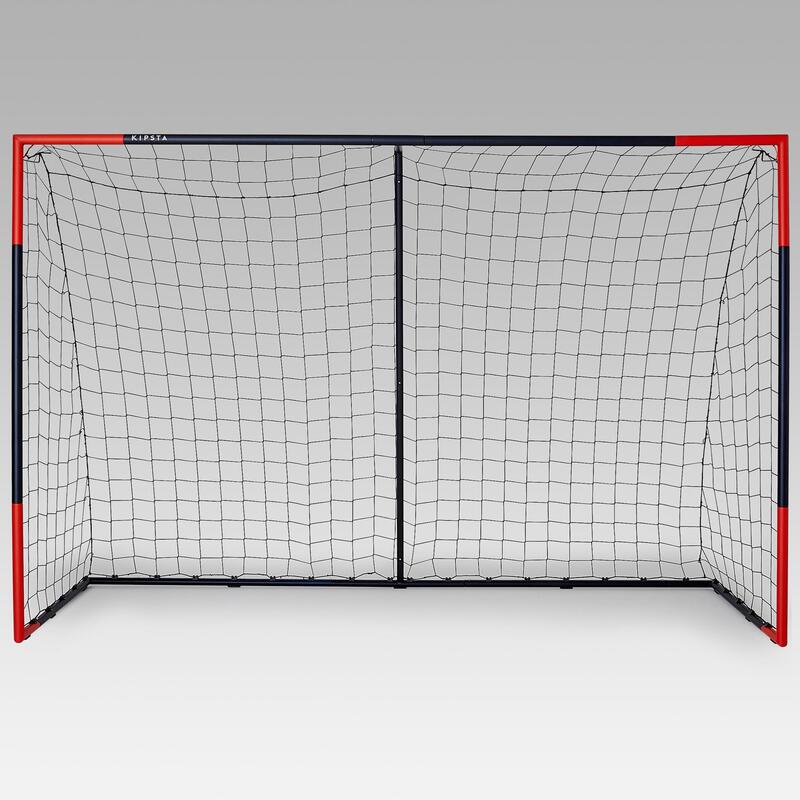 The one stop-shop for all sports and outdoor needs, Decathlon's SG 500 size 5 football goal is the perfect gift for the football mad child.
The SG 500 size 5 football goal, with dimensions of 80 x 40 x 6 cm dimensions, weighing a mere 4.5 kg. An all-weather resilient goal, it can be used in several environments, whether for kickabouts in the garden, fun trips to the park, or even packed in the car for long journeys.
Whether you are keen to get a football at your youngster's feet as early as possible and hone their skill, and produce the next Wayne Rooney or Alex Scott, or simply channel their energy into a productive activity, the SG 500 is the perfect accompaniment, with several key features to make life as easy as possible. It takes a matter of moments to assemble as well as dismantle with a screw and tool-free assembly, an Abrasion Resistance means it is resistant to shocks and weather conditions due to its steel structure and shape, and it is also stable on a range of surfaces, without the need for stakes.
Find out more at Decathlon.
6. Remote Controlled Batmobile Car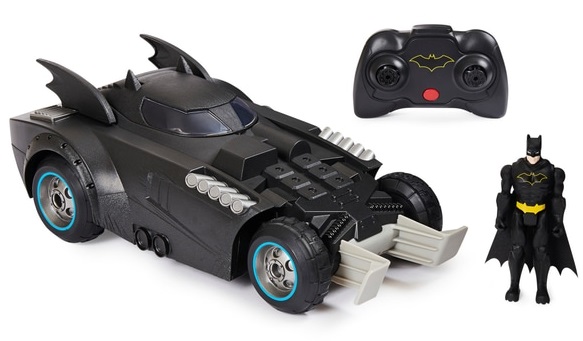 Scale the heights of Gotham City and launch Batman into action whilst operating the beloved comic book character's vehicle of choice. The Remote-Control Batman Launch and Defend Batmobile Vehicle will have your child operating the Batmobile in the streets of Gotham in a flash.
The product includes a Batman action figure, one Launch and Defend Batmobile RC, one controller, and a clear instruction guide. With several nifty features, including a spring-loaded eject feature, the only limitation of your child's adventures whilst operating the remote-controlled vehicle is their imagination. Play out exciting missions and take down Gotham City's most notorious supervillains whilst taking your articulated action figure into dynamic battle poses to defend against those who wish to harm Gotham City, including notorious supervillains such as The Joker.
The Launch and Defend Batmobile is equipped with a soft bumper, which protects the home from damage as your child plays out their epic adventures. And with a built-in USB cable, charge your Batmobile when you are done fighting crime.
Find out more at Smyths Toys.
7. Evermeadow House Playhouse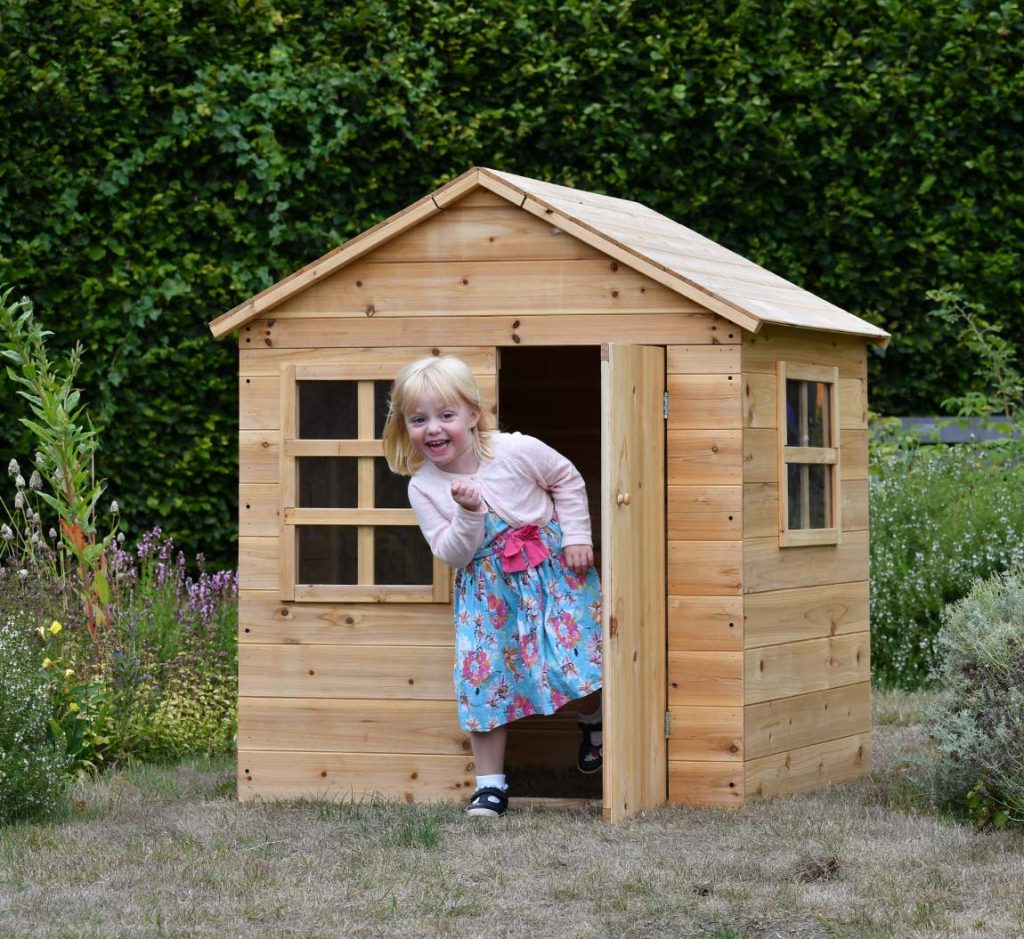 In this generation, it seems every child owns a smartphone, iPad, or another electronic device. Getting children to play outside and reap the benefits of exercise and fresh air can be an arduous task. With the beautiful Evermeadow House Playhouse, get them outside, whilst still being indoors.
Perfect for all garden sizes, The Evermeadow Playhouse is furnished with beautiful natural wood enabling it to blend right into its surroundings, and with a simple slot-together design, it is a doddle to assemble (and reassemble).
The playhouse's size makes it perfect for children aged three to eight years, and with a safety certification for children aged 18 months plus, be safe in the knowledge that children will be safe when spending hours in their new home, creating everlasting memories and engaging in hours of activity that is only limited by their imagination.
So, whether that is hosting tea parties, playing a variety of games, or getting artsy and crafty, there is nothing to stop those little ones from doing what they love. Furthermore, the smoothed wood provides a brilliant opportunity to decorate the new home in your little one's favourite colours.
Find out more at Big Game Hunters.
8. Adopt a Tiger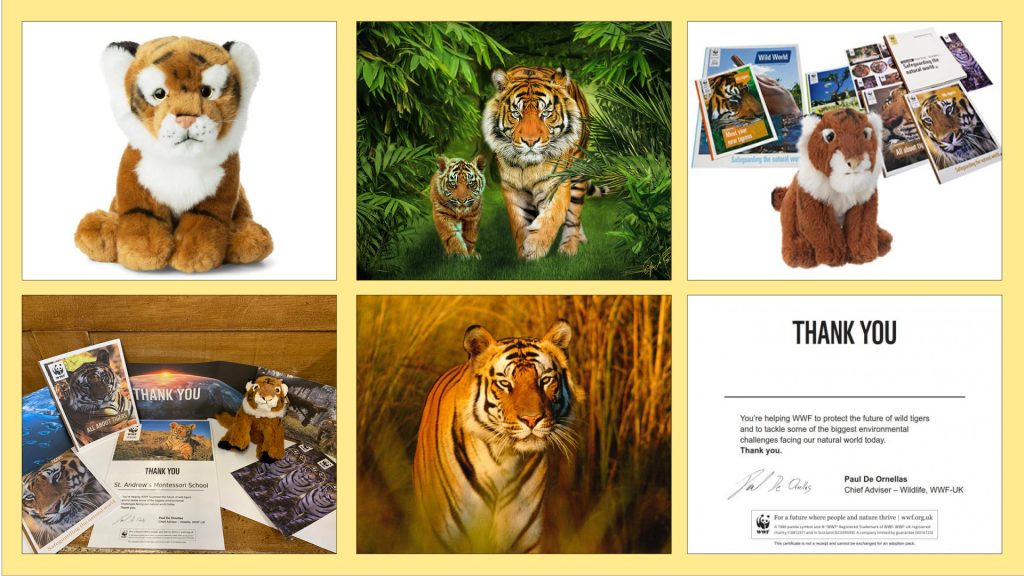 Breaking away from the concept of traditional gift-giving, why not gift a child with the possibility of changing the future for one of the planet's most endangered creatures? By adopting a tiger on their behalf, you will be helping the WWF bring this magnificent animal from the brink of extinction, with the child also receiving a range of cool gifts.
WWF, an organization that works in the field of wilderness preservation, estimates the current tiger population at 3,900. However, they aim to double that number by 2022 and are well on their way to achieving that. They need your help in continuing their efforts. Your adoption will help the WWF fund projects that monitor tiger movements, reduce poaching, and help local communities to live peacefully alongside them. Furthermore, your child will receive a cool cuddly toy, their choice of welcome packs with one created especially for under 12s, as well as regular adoption updates.
For the animal enthusiast, or a child simply eager to make a difference in the world, adopting a tiger in their name is the perfect gift, and could potentially change the course of future events for this incredible creature.
Find out more at WWF.
9. FAO Schwarz Toy Piano Dance Mat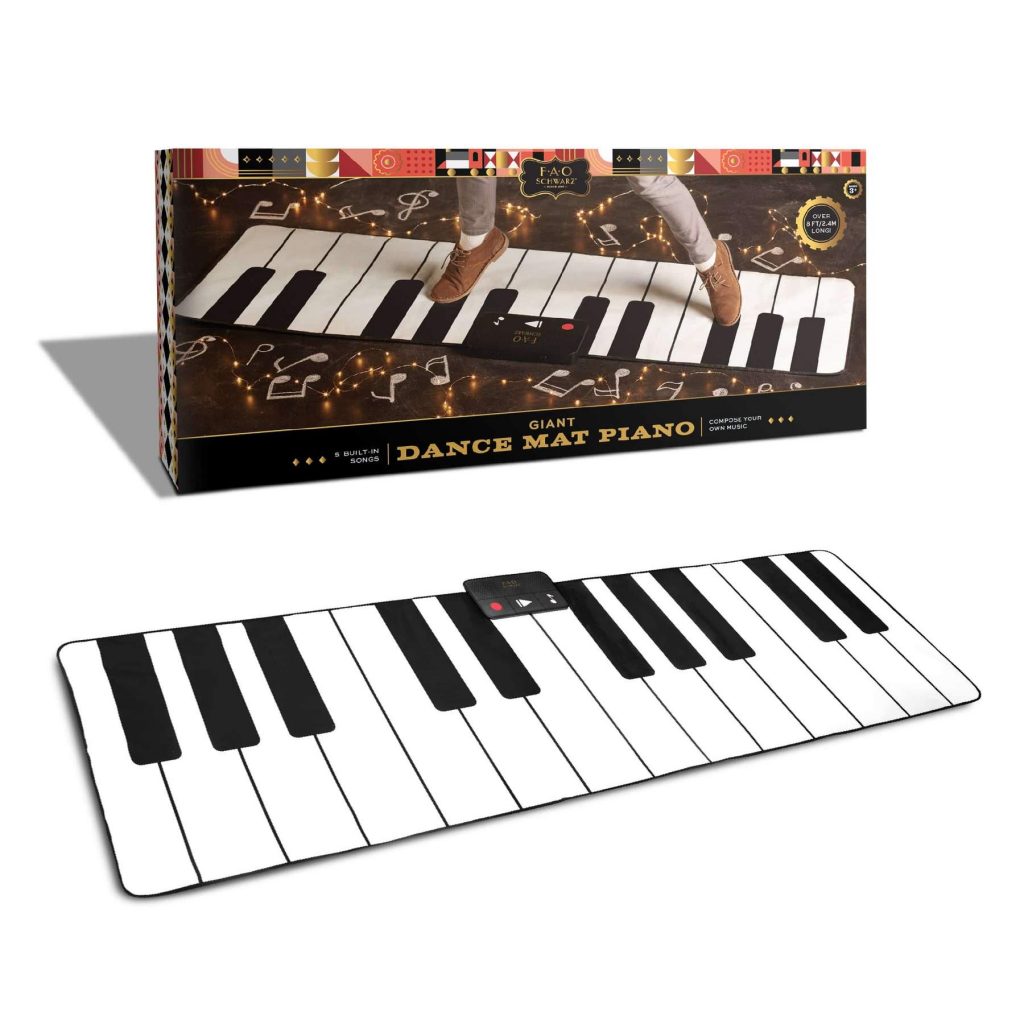 Foster your child's musical talents early and get their feet moving to the beat, with this Toy Piano Dance Mat.
Kids of all ages can pound the keyboards with their feet to their heart's desire. The piano dance mat comes pre-recorded with five different classical songs; including Heart and Soul; or if you are feeling particularly creative there is an option to record your own songs. A fantastic way to keep active, showcase the wonders of music and sound to kids by entering the wondrous world of FAO Schwarz, who have been creating children's toys for 150 years.
Find out more at Selfridges.
10. Marvel Fluxx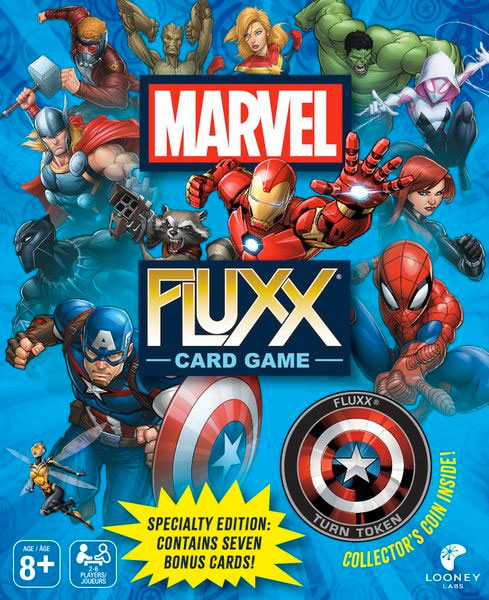 Marvel mania defined much of the 2010s, with the big screen offerings capturing the hearts and imaginations of the people, and the box office. The comic book superheroes infiltrated mainstream pop culture, becoming a phenomenon that branched into numerous areas including card games.
Marvel Fluxx is a hugely addictive, card game. Featuring beloved heroes and infamous villains from a range of Marvel comics, Fluxx lets you assemble your dream team of Avengers, with the pack including 7 exclusive cards and a collectible coin. Normal rules do not apply in this game, rather they keep changing depending on the cards you choose to play, with the cards themselves determining the current rules of the game. By playing cards, you can put new rules into play that change numerous aspects of the game: how many cards to draw or play, how many cards you can hold in hand or keep on the table in front of you, and crucially, how to win the game.
With the brand-new Marvel edition, special Avengers-themed cards make the game even more tailored for your comics fan at home, aged eight and over.
Find out more at Looney Labs.
To see your company in any upcoming features we are arranging please email laura@hurstmediacompany.co.uk or editorial@hurstmediacompany.co.uk