Gift buying can be difficult in the run-up to the holidays. You've got to keep in mind the likes and dislikes of all your loved ones, and coordinate with others to make sure you don't double up on the same present.
Not to worry, Checklist is here to ensure you're prepared for Christmas for the special lady in your life.
1. Old Thorns Spa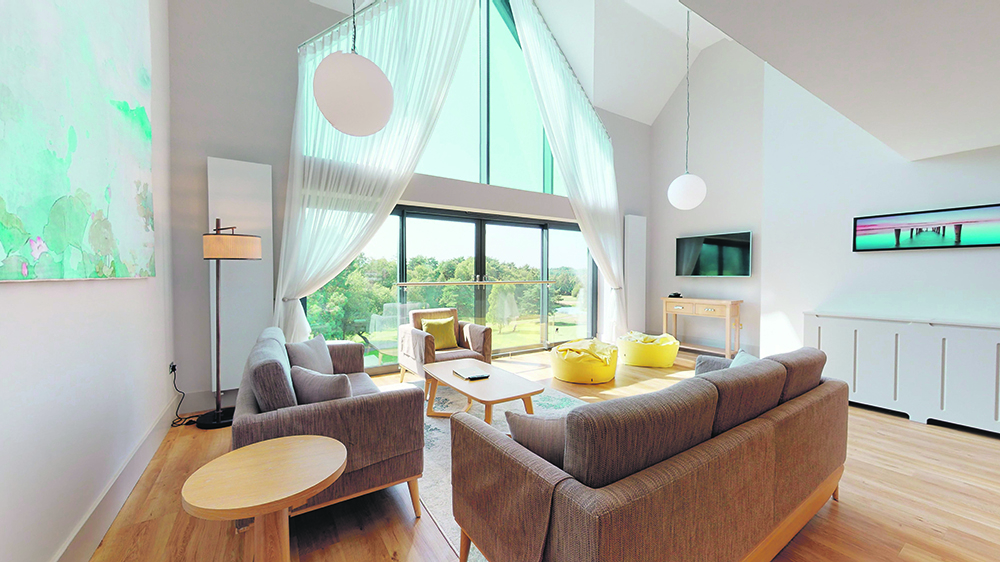 Is there anything more indulgent than a relaxing spa break? We think we have the answer: a spa with a champagne bar.
Just an hour south of London and on the border of the South Down National Park, Old Thorns is one of the south of England's most highly regarded resort destinations.
The Hampshire countryside offers the perfect backdrop for a mini getaway and the spa facilities allow your loved one to escape from the stresses of everyday life and be pampered in style. There is an exciting array of different treatments to explore, from massage and body treatments to beauty therapies and holistic treatments.
Plus, after a day of relaxation, there are a number of on-site bars and restaurants to indulge in including afternoon tea overlooking the Hampshire countryside, an exciting brasserie menu in the King's Restaurant and an eclectic mix of cocktails, gins and champagne served in the Atrium Bar.
Find out more at oldthorns.com
2. The Cashmere Centre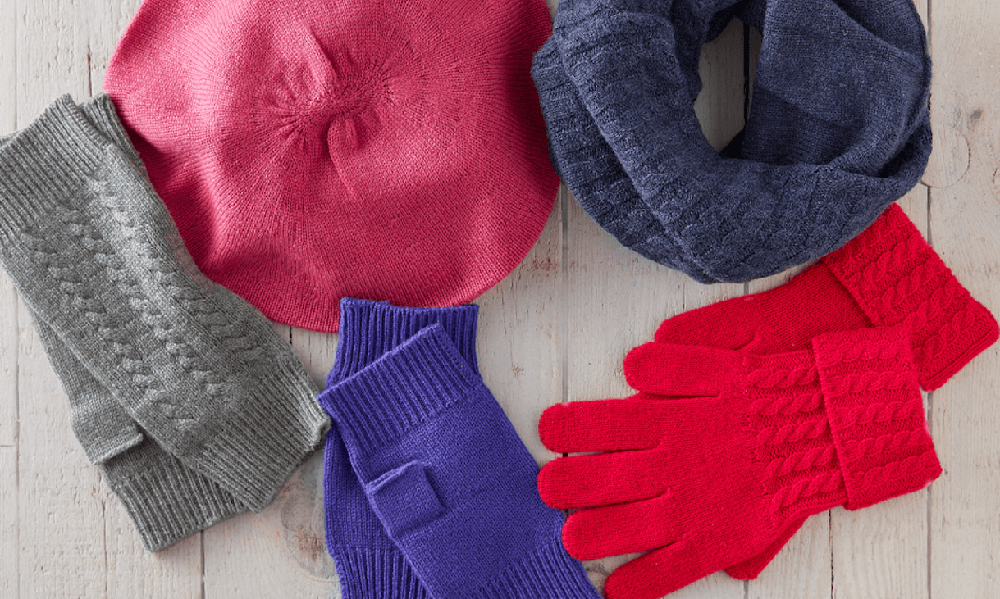 Nothing says luxury like cashmere at Christmas. Whether you're new to cashmere or have been a long-time fan of this marvellous natural fibre, you will recognise the superior quality of Cashmere Centre's knitwear garments, pashminas and accessories.
This luxury brand only uses the highest quality grade A cashmere, which if cared for correctly, will improve with age and give many years of wear and enjoyment.
Cashmere Centre's bestselling overhead snood is the perfect gift of luxury. Wonderfully soft and warm it will keep you or a loved one stylishly snug on cold, wintry days.
Available in eight colours it is the ideal accessory to keep tucked away in your pocket or bag ready when needed.
Find out more at cashmerecentre.com
3. Interflora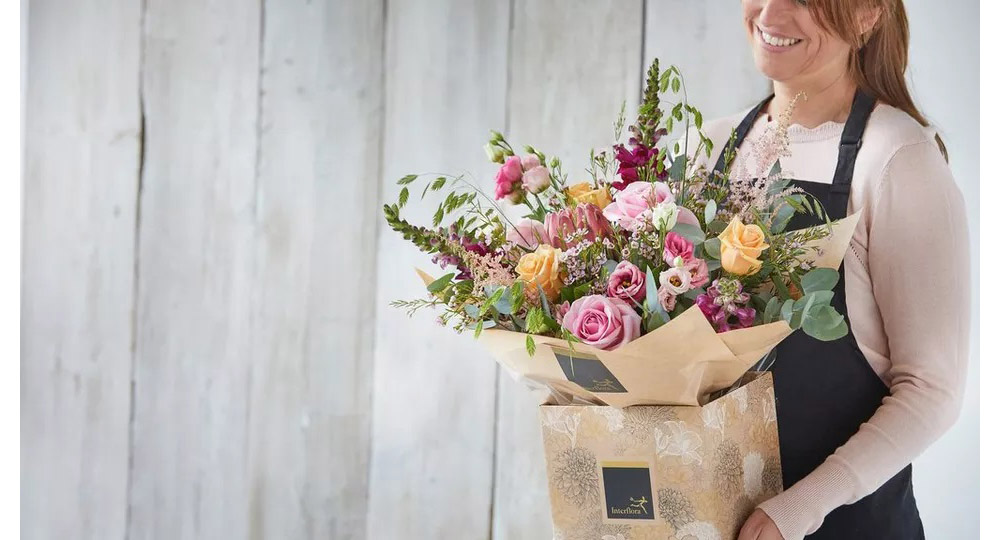 Tired of buying the same old gifts every year? Or looking to give them a Christmas they'll never forget? There's only one way to do it properly; with a big bunch of beautiful blooms from Interflora. Each bouquet is handcrafted and hand-delivered by local artisan florists.
Interflora's brand-new Christmas range is the perfect way to send some love to the people who matter the most to you, and the Enchanted Cranberry Hand-tied bouquet is the ideal gift to give to that someone who deserves something a little extra special this Christmas. A stunning display of reds and hot pinks with copper accents for some extra festive glamour, this gorgeous bunch of blooms will truly show you care and is certain to make a lasting impression.
It's all about thinking outside of the box and making Christmas feel extra special with a bunch of Interflora blooms.
Find out more at interflora.co.uk
4. Storm Watches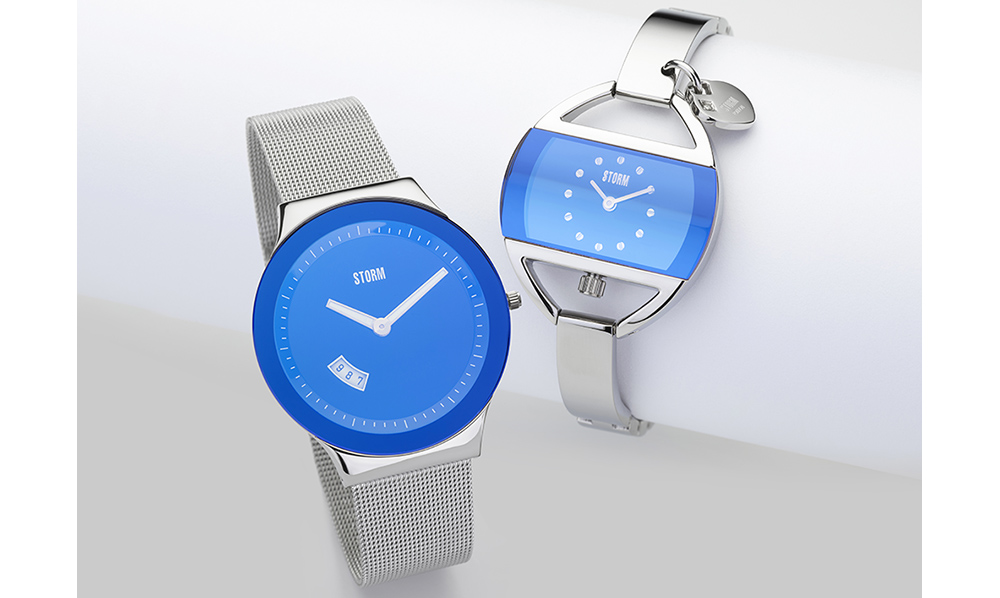 What better gift to buy your loved one than a stylish and functional watch?
The Temptress Charm features a delicate strap with a unique, chic heart charm. Perfectly styled with every outfit, she will love the discreet glamour on her wrist.
Or choose a modern, unisex watch, the STORM Sotec. The perfect accessory for smart and casual occasions, this effortlessly stylish watch will not go unnoticed with its bold edge-to-edge laser-blue glass.
British brand Storm leads the way with statement designs and trend-led products. With a multitude of cutting edge designs across both casual and contemporary styles, Storm continues to push boundaries through its innovative approach to produce unique fashion watches and jewellery.
Find out more at stormwatches.com
5. Country Baskets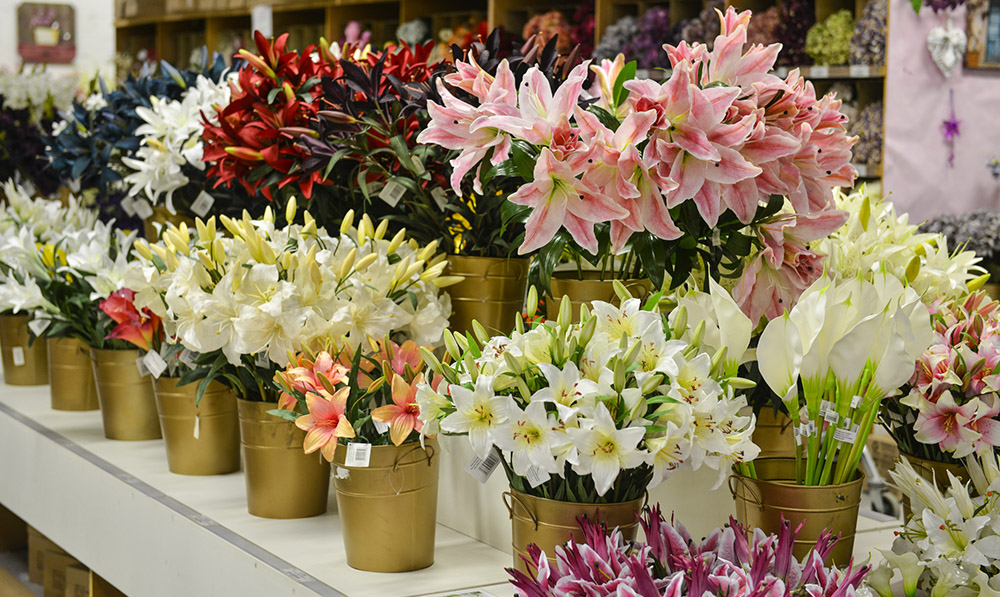 Visit Country Baskets for a shopping experience like no other. They are the UK's largest wholesaler of floristry supplies and artificial flowers. With over 30,000 products in store, from wedding to homeware, they have something
for everyone!
Fall in love with the ever-changing collections. Country Baskets have all the essentials covered including flower boxes, cellophane, gifts and greeting cards. The beautiful selection of artificial flowers is perfect for creating a romantic flower arrangement that will last.
Country Baskets was established in 1990 as a family run business and are now the UK's largest wholesaler of floristry supplies and artificial flowers. They are home to huge ranges of wedding, pottery, glassware, home accessories, craft products and baskets.
Find out more at countrybaskets.co.uk
6. Elizabeth Gage Jewellery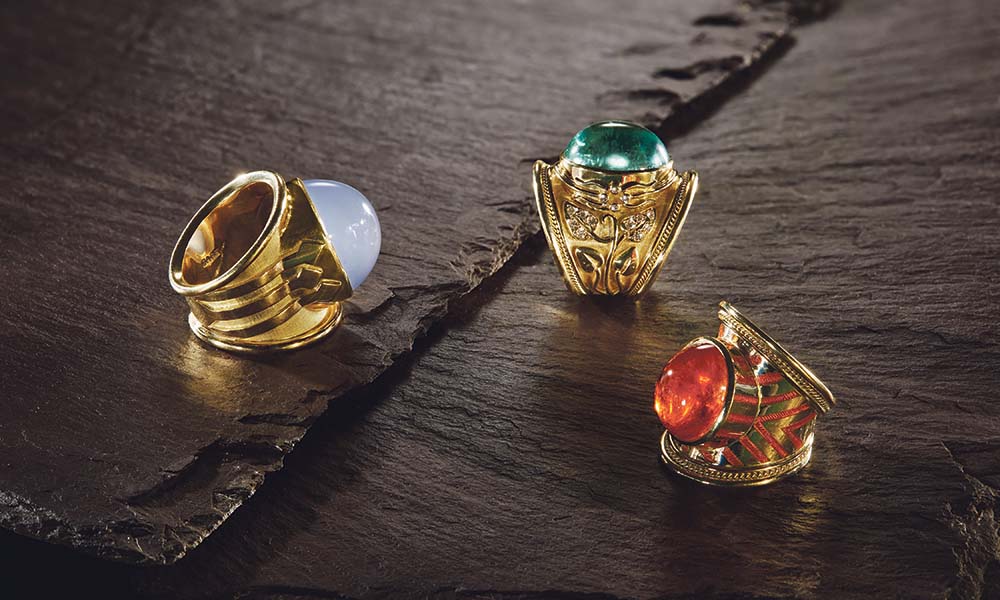 Elizabeth Gage is recognised as one of the world's most influential and creative jewellery designers. Using jewels and gold instead of paint and canvas, she has become an acclaimed and highly regarded artist.
For Elizabeth Gage, jewellery serves as a means of wearable art, combining meticulous and perfected craftsmanship. She believes jewellery should be about feeling comfortable with the pieces you are wearing, as she continues to produce one-of-a-kind works that transcend time.
Committed to creating timeless and unconventional jewellery Elizabeth's creations are for the eternal man or woman unafraid to express their individuality and stand out.
Elizabeth has been creating jewellery for over 50 years and her designs are as innovative today as they were at the very beginning.
Find out more at elizabeth-gage.com
7. Daniel Christopher Jewellery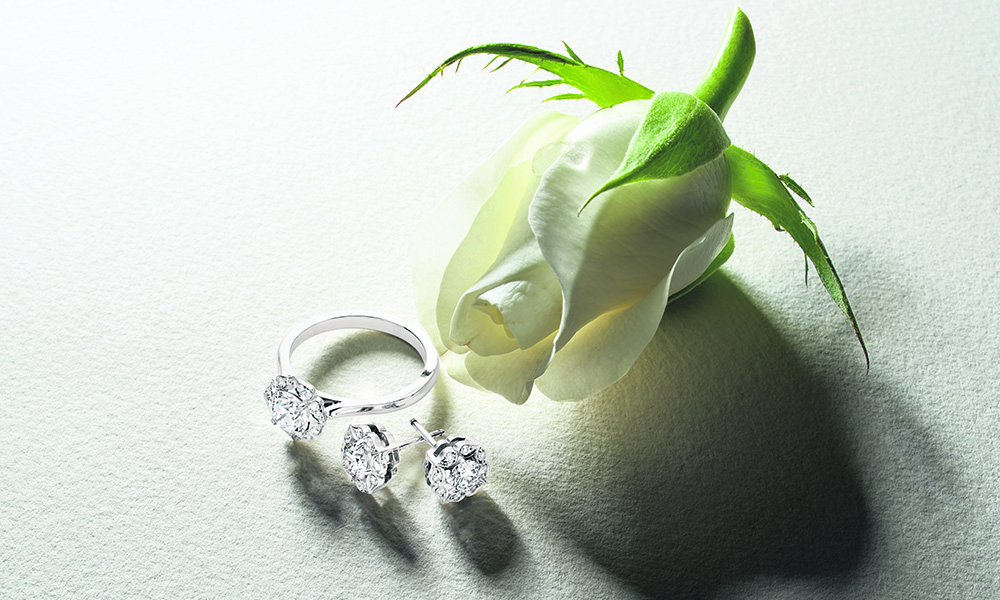 Dazzle your loved ones with exquisite bespoke pieces from Daniel Christopher Jewellery. The renowned experts specialise in beautiful diamonds carefully selected by a team of highly knowledgeable diamond graders.
An in-house team of master goldsmiths will lovingly handcraft your item of jewellery in their central London workshop, creating an exceptionally personal piece of jewellery to be cherished for generations.
With the heritage in Hatton Garden beginning in the 1960s, Daniel Christopher Jewellery is uniquely placed to offer GIA graded diamond jewellery of the highest quality at highly competitive prices when compared to Bond Street jewellery houses.
Find out more at dcjewellery.com
8. Belle Lingerie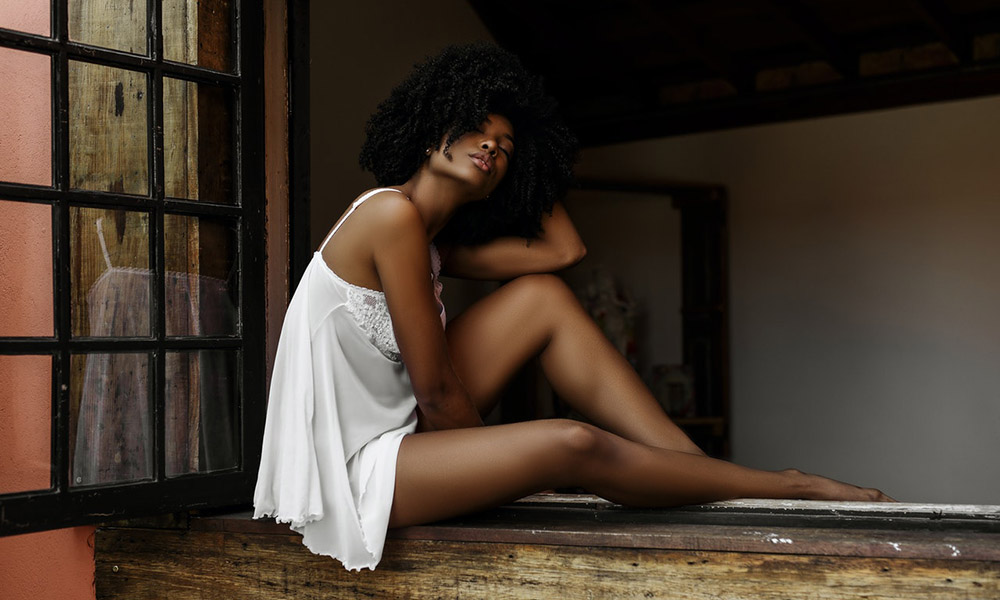 Lingerie is a classic gift and for good reason. Who doesn't like unwrapping lovely lace and satin goodies under the tree?
Belle Lingerie is a great choice this festive season. They stock popular brands like Prima Donna, Aubade, Lise Charmel, Curvy Kate, Pour Moi and many more; catering for all different styles. Their huge range of lingerie and swimwear is great for all sorts of shapes too, as they have thousands of styles from an A cup to a K cup.
It's a great time to get ahead of your gift buying. They also offer free UK delivery and returns on all orders, which is always a bonus.
Find out more at belle-lingerie.co.uk
9. The Perfume Studio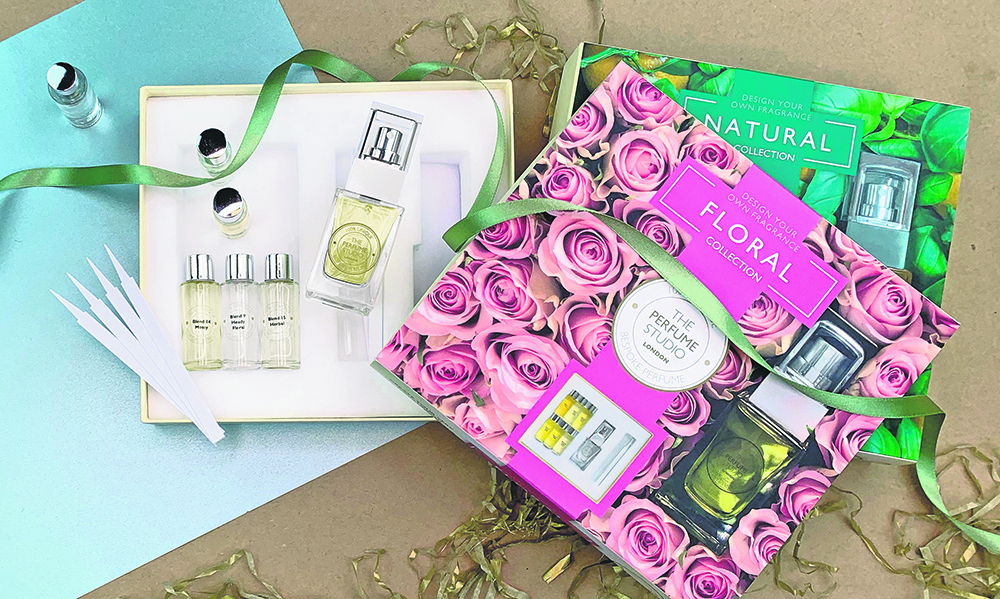 Imagine if the fragrance you wore was designed just for you. A unique blend that captured your personal memories and locked them in a signature scent. The Perfume Studio's fragrance design gift sets do just that.
This unique little gift set includes everything you need to expertly blend your own bespoke perfume or cologne in the comfort of your home, including a 30ml glass atomiser and six exclusive blends made from the highest quality ingredients. Once designed, you can register your fragrance online in your personal fragrance account where you can reorder it from a selection of refill options. There are seven scent collections to choose from for your convenience.
Find out more at theperfumestudio.com
10. Nereus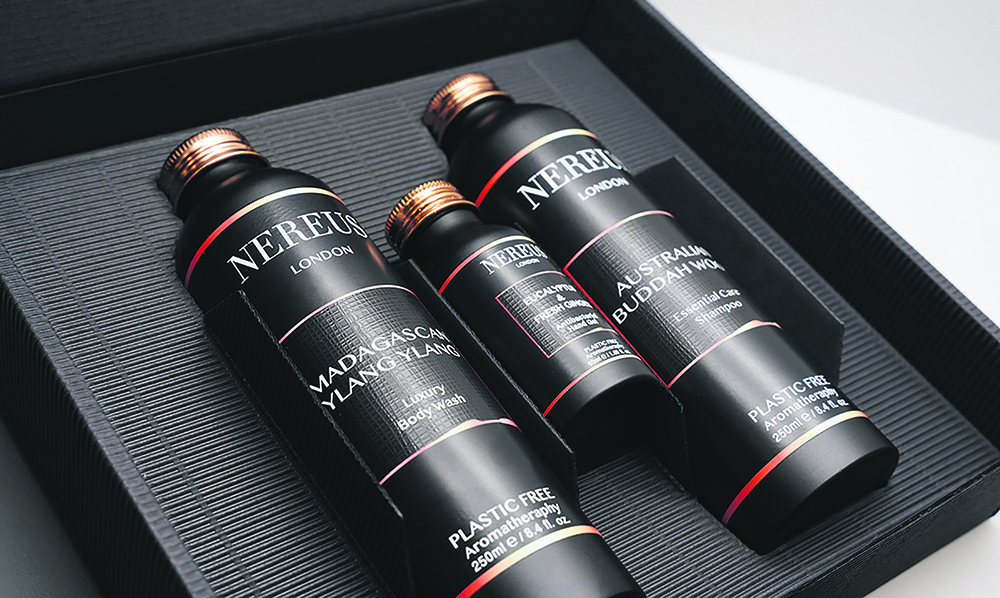 This Christmas, give one of your nearest and dearest an award-winning hair and body care set.
Nereus London's Conscious Gift Set is an ideal present for those who want to pamper themselves sustainably. The set contains beautifully fragrant organic Buddhawood and Bergamot shampoo, carefully formulated to give soft, smooth, beautiful hair, naturally.
Next comes the luxurious yet calming Madagascan Ylang Ylang shower and bath gel, which truly smells as good as it looks. No gift is complete without a pocket-sized hand gel that keeps hands clean and smelling wonderful.
Nereus London has been carefully designed by founders James and Diana who share a passion for beauty but with sustainability at its heart. All Nereus London's products are formulated using only natural ingredients and are delivered in fully recyclable, plastic-free packaging. Everything is proudly made in Britain.
Find out more at nereus.uk
To see your company in any upcoming features we are arranging please email laura@hurstmediacompany.co.uk or editorial@hurstmediacompany.co.uk