When technology meets the need for convenience, you end up with gadgets. And with today's busy lifestyles, saving time in the kitchen is ever more important. Here we've rounded up 10 handy food gadgets to make your eating, drinking, cooking, and cleaning easier and more fun than ever before!
1. ZNOKA Multipurpose Function Kitchen Bottle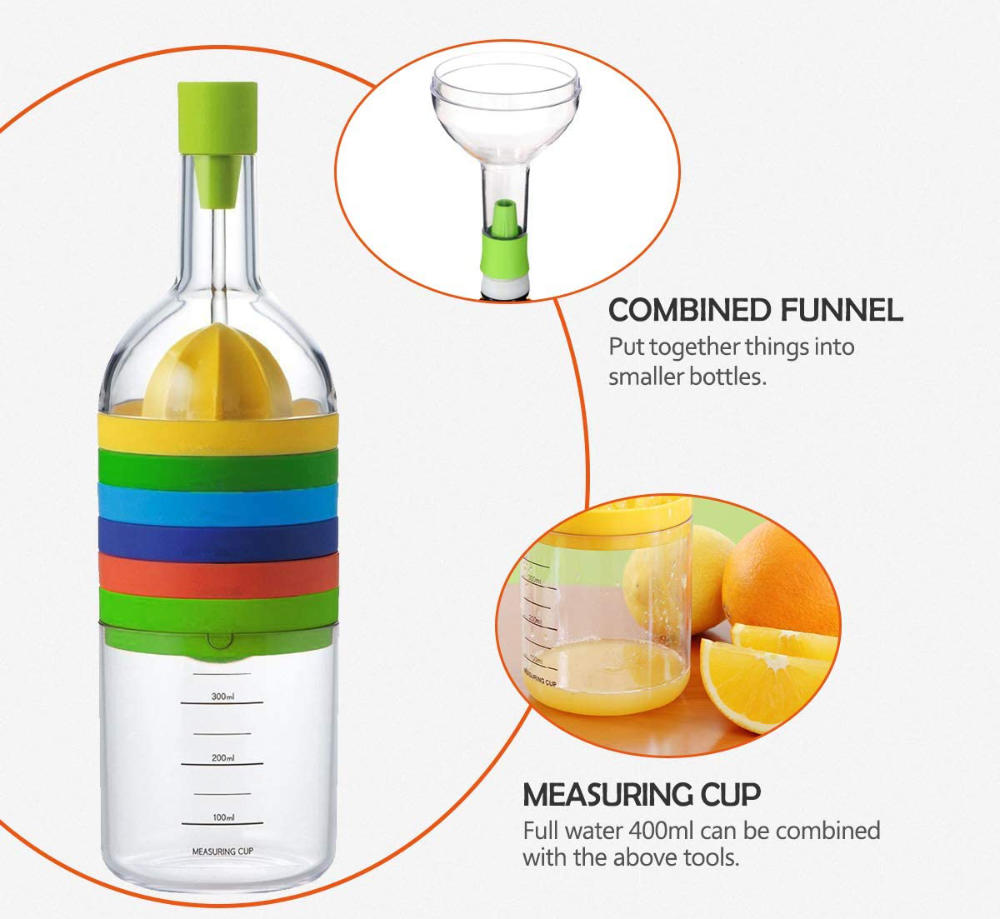 This cool-looking eight-in-one function bottle is a bit of a kitchen must-have, especially for those with limited culinary space.
It features: two silicone funnels, a lemon squeezer, a can opener, a cheese grater, a spice grater, an egg separator, an egg masher, and finally a 300ml measuring cup. All packed inside the size and shape of a wine bottle – brilliant!
This well-made gadget is compact, versatile and fun and serves many practical functions within the kitchen when you might be struggling for space.
Visit amazon.co.uk
2. Favia Pizza Cutter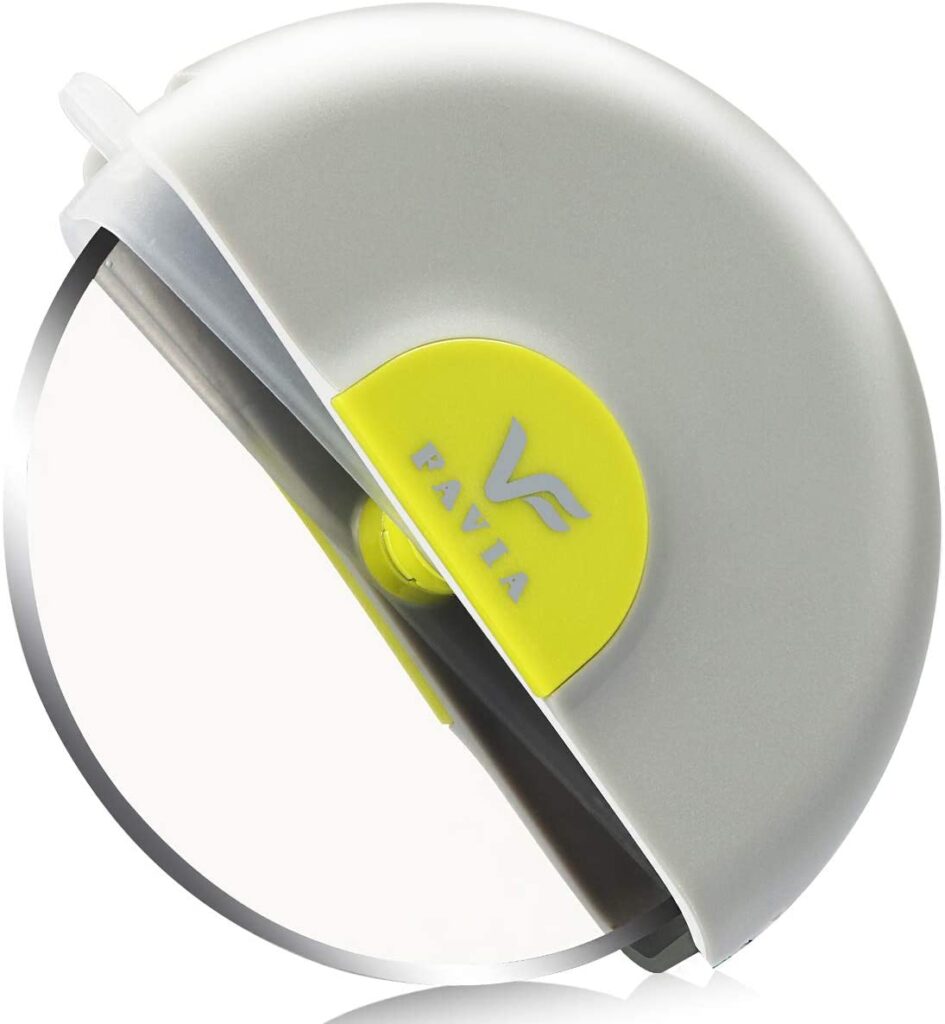 Let's face it when you don't have a knife long enough you resort to using the big scissors to cut your pizza. Avoid embarrassing moments like that with this stylish, easy to use, pizza cutter from Favia.
Made from high-quality stainless steel, this blade will slice through any topping and sourdough base you throw at it. The dull-polished surface on the grip makes for a hard-wearing non-slip handle, which makes this pro-level pizza cutter a joy to use.
You can even use it to effortlessly slice through vegetables, cheese blocks, waffles, or most other things it will lend itself to. And, when not in use, you can safely store it away by sliding the protective cover around and over the blade – until next time!
Favia also offer a lifetime warranty with this handy tool, so you know you're in safe hands.
Visit amazon.co.uk
3. Krups Milk Frother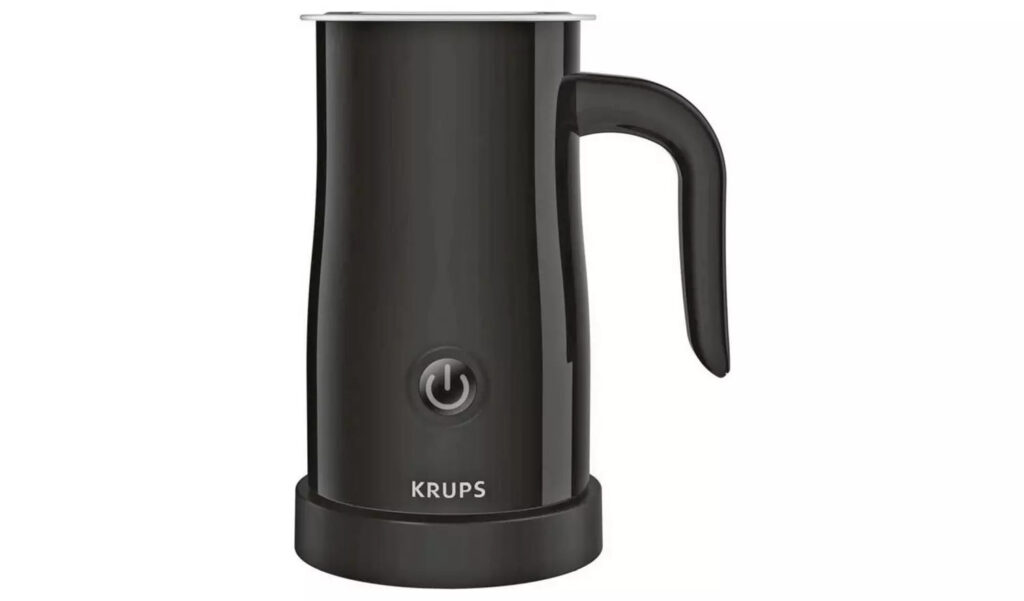 This KRUPS Frothing Control XL1008 Milk Frother holds up to 300ml of milk and features a one-touch barista-style milk frothing action for stylish cappuccinos or to simply warm milk for making hot chocolate.
Its classic Krups styling features a cordless design, non-stick, easy-clean jug with easy-to-read minimum or maximum markings for perfect results every time.
It also has a highly useful anti-splash lid and an auto-off function, plus it comes with a manufacturer's two-year guarantee. Perfect for coffee shop-style cuppas at home!
Visit argos.co.uk
4. Good2Heat Microwave Omelette Maker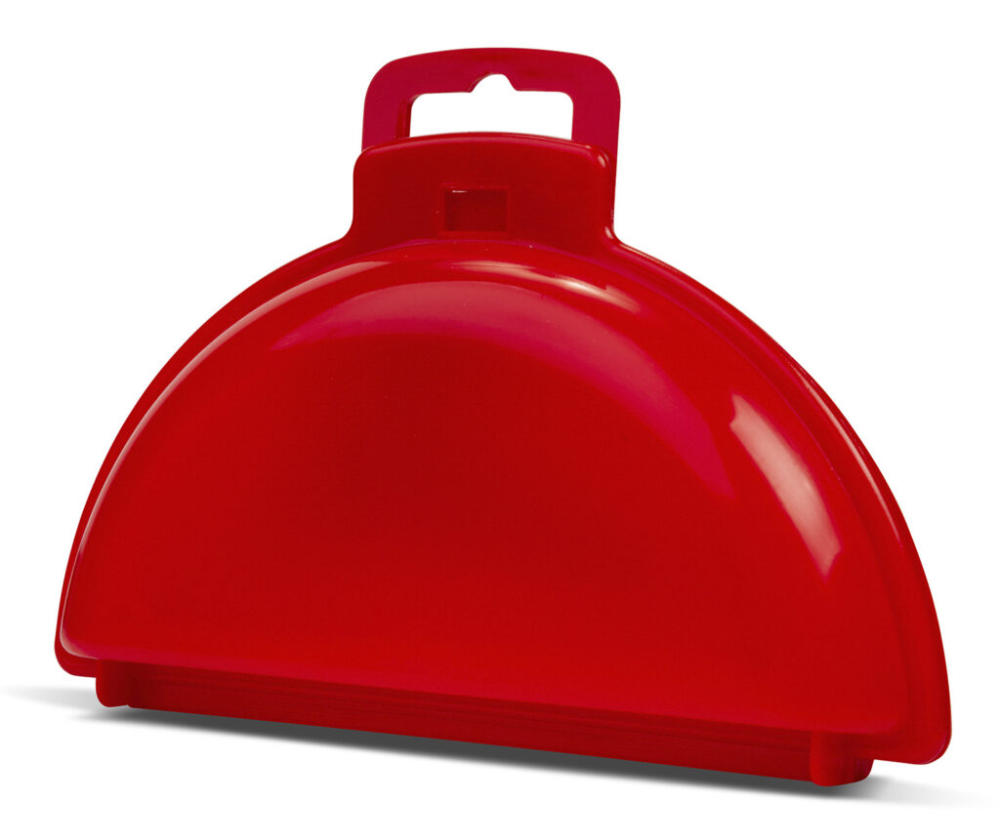 Cheap and cheerful this may be – but what better way to knock up a quick omelette when you're starving for a quick and hearty meal?
You can make brilliant fluffy omelettes in just a couple of minutes – simply pour your omelette mixture into the compartment, click the maker closed, and microwave away.
Made from BPA-free plastic, this microwavable omelette maker is also stain-resistant and dishwasher safe for easy cleaning. The perfect gift for students.
Visit therange.co.uk
5. Wrapmaster Foil and Clingfilm Dispenser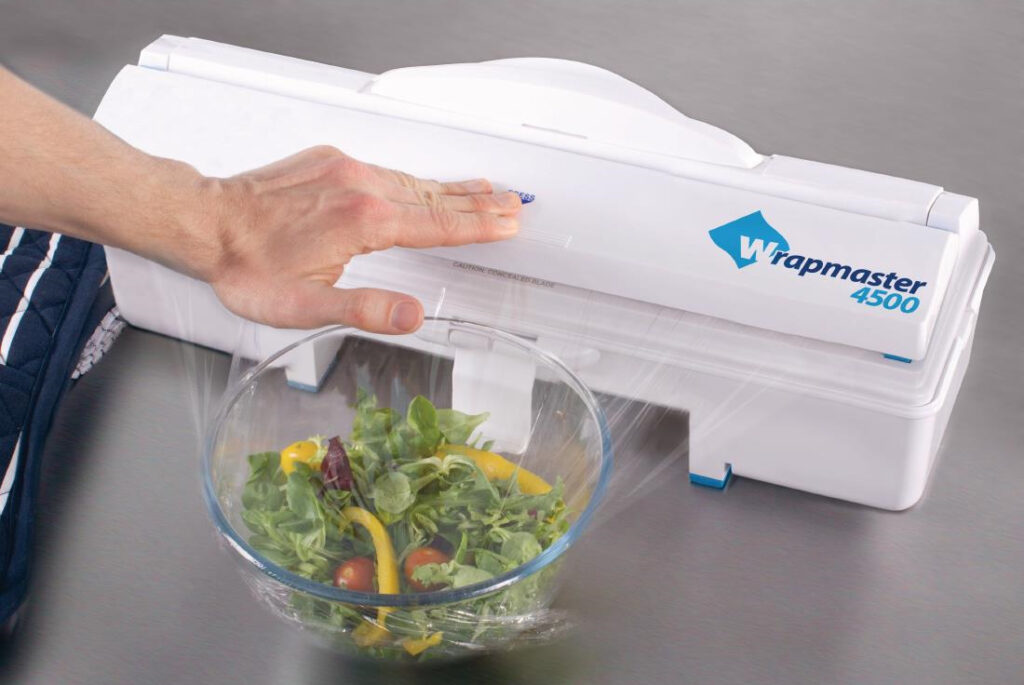 The best kitchen gadget you never knew you needed. Super easy and quick to use, once set up with a fresh roll, you'll never go back.
The Wrapmaster dispenser will do away with fiddly, wasted rolls of badly torn-off clingfilm forever. Lakeland say this product has a huge fan club, and that they are always hearing from people who wish they'd found it sooner. Once you have a go with one, you'll see why.
Safe and easy to use thanks to the concealed cutter blade, just pull out the length you need to cover your food and wrap it up, then press the lid to chop and release.
Designed to fit neatly into a kitchen drawer, it can also be wall or kitchen-top mounted for convenience.
Visit lakeland.co.uk
6. Marcato Atlas 150 Pasta Machine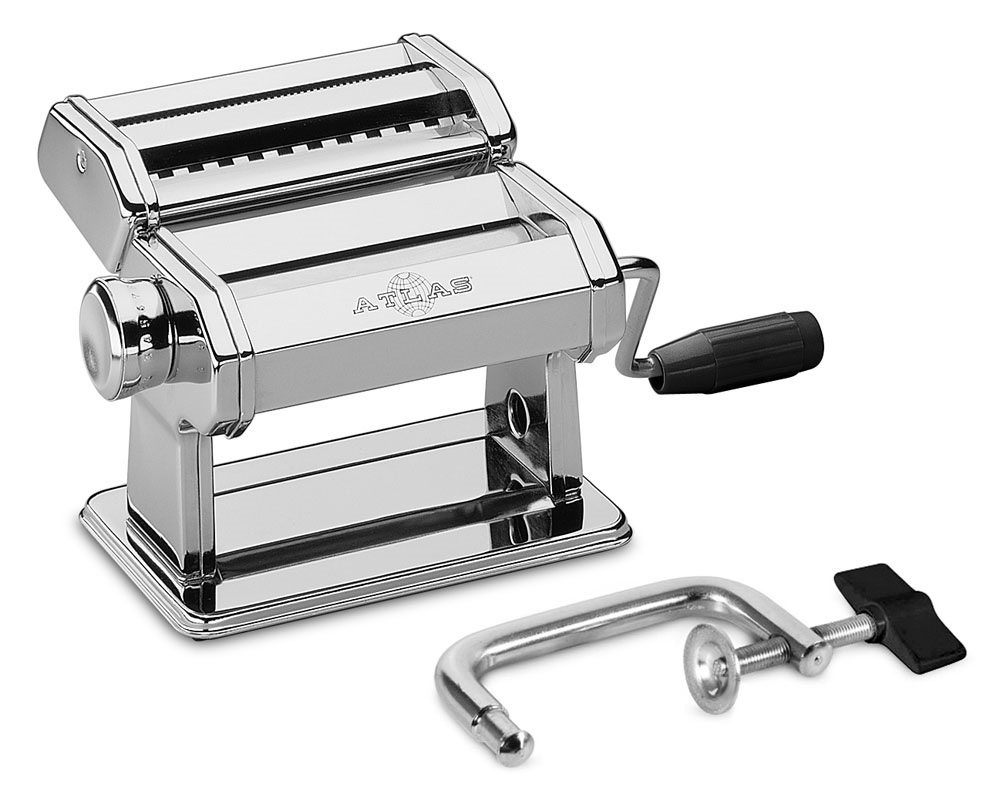 Made in Italy, this Marcato pasta machine features a superb Italian design and will look the business in any kitchen.
This very sturdy, and beautifully made machine will allow you to make fresh, beautiful pasta with all the tools and attachments you need to make delicious lasagna, tagliolini, spaghetti and fettuccine. Simply crank the handle and the golden fresh pasta emerges to your desired thickness (with 9 thickness settings to choose from).
The exterior and pasta rollers are constructed of aluminum metal alloy, so easy to clean and long-lasting – especially with the manufacturer's five-year warranty. So, why not start impressing your friends now, with your authentic, homemade pasta.
Visit johnlewis.com
7. Lavazza A Modo Mio Deséa coffee machine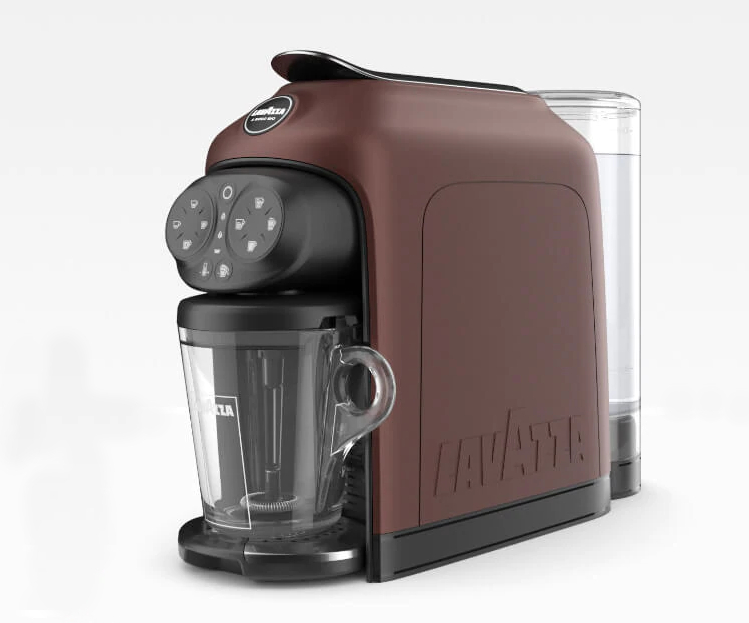 Claiming to be the quietest machine of its kind, this A Modo Mio Deséa coffee machine from Lavazza is superbly easy to use, and also easy on the eye.
Lavazza claim the Deséa does not exceed 43dB, so it will not disturb your peace in the mornings and you can ease yourself into the day with a nice relaxing cuppa, just the way you like it.
Whether you want a cappuccino, large cappuccino, latte macchiato, hot or cold frothed milk, or an espresso exactly as you would drink at a café, you can easily make and enjoy any of the five milk-based recipes or four different coffee sizes with a single touch, using the Deséa's intuitive touch controls.
Easily delicious and deliciously easy.
Visit lavazza.co.uk
8. NINJA Air Fryer MAX & Dehydrator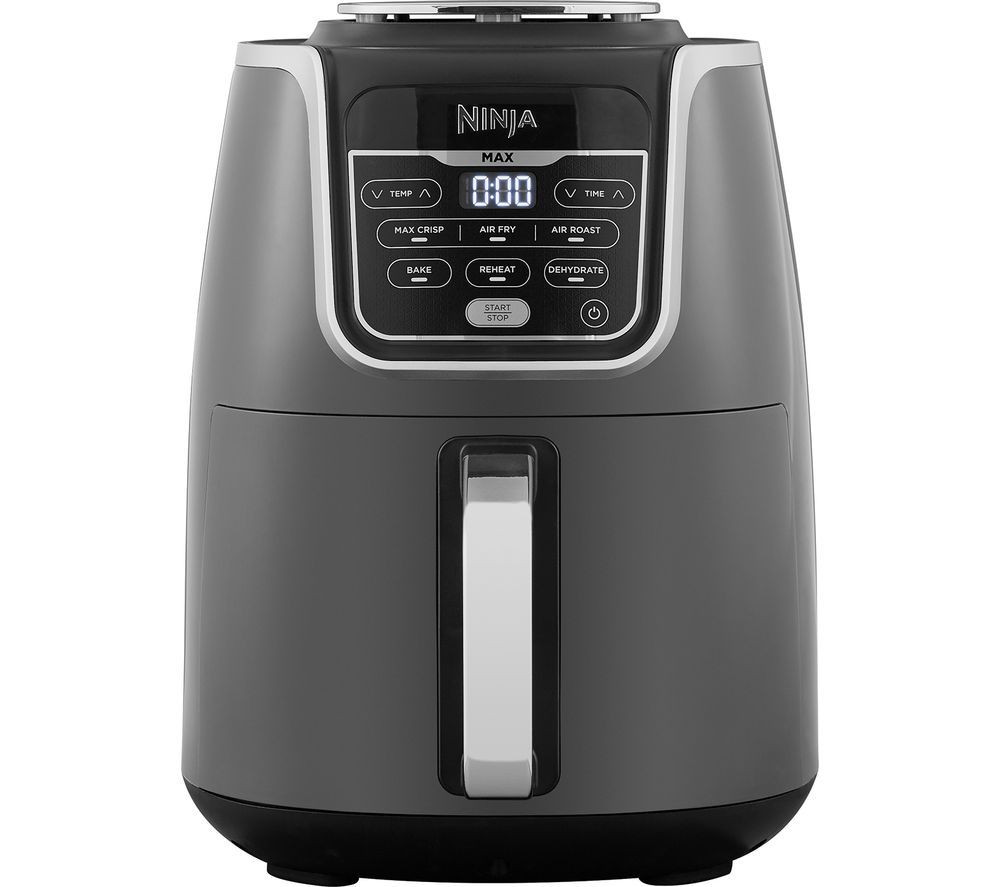 "Any sufficiently advanced technology is indistinguishable from magic," so wrote Arthur C. Clarke and when considering this air fryer from Ninja – we can see why!
Using just one tablespoon of oil to fry all the food in a large 5.2 litre capacity cook zone, with up to 75% less fat, this fryer's 'Max Crisp Technology' circulates hot air around its interior at upto 240°C to ensure your food is evenly cooked and effortlessly crispy.
As well as being a magical frying device, you can also make healthy fruit and vegetable crisps with the dehydrate function – it also makes desserts, so you can bake delicious cakes and sweet treats too.
Visit currys.co.uk
9. Nutribullet Combo Blender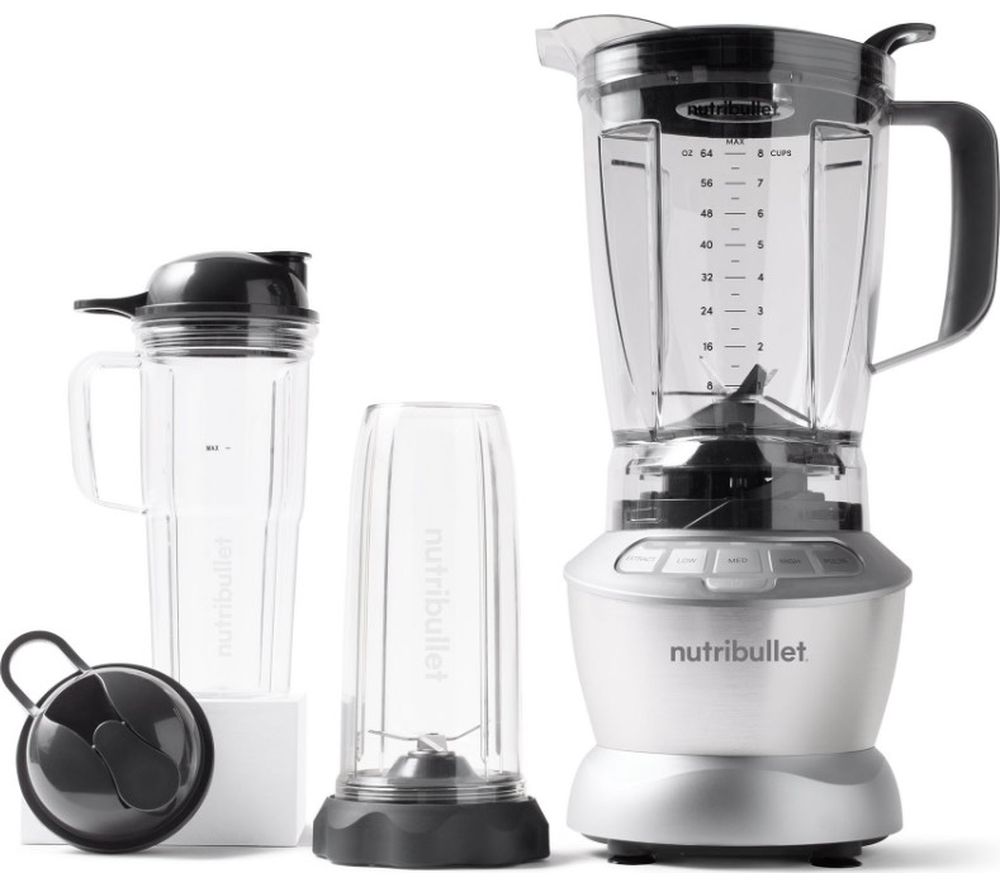 The NutriBullet Combo Blender is a very popular bit of kit, and if you've ever used a NutriBullet, you will know how super easy it is to use and to clean.
This rugged blender can make hot or cold soups sauces, dressings, pancake batter, fruit smoothies, ice and anything else you can think of that needs a good blend. Its powerful 1200W motor blends fast, and the three speeds give you complete control over your recipe.
You get a variety of jugs with it and its small footprint means it won't take up loads of space on your kitchen counter either.
A must-have for any health aficionado!
Visit currys.co.uk
10. Smart Garden 3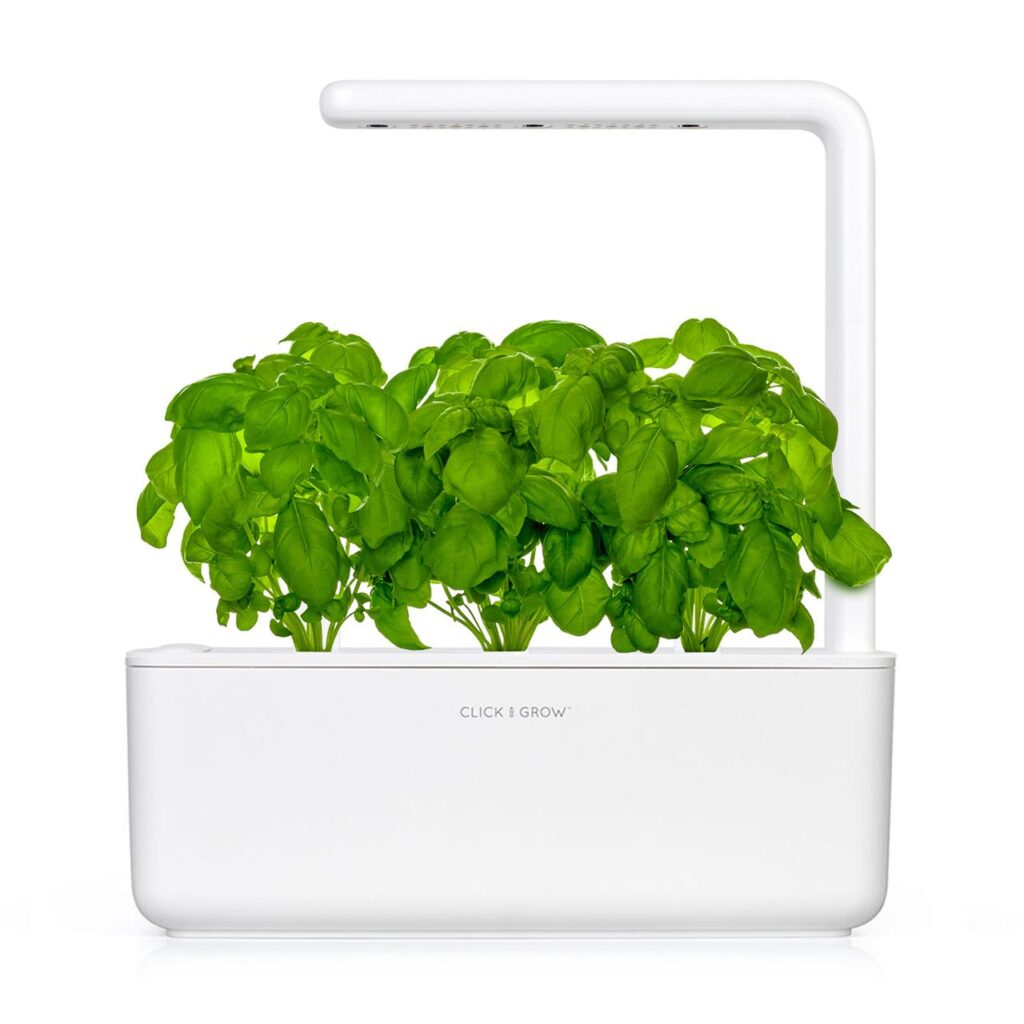 The Smart Garden 3 by Click & Grow allows you to grow and cultivate your very own fresh herbs without the bother of having to pay them too much attention. Perfect for those who don't have green fingers.
Featuring Click & Grow's specially formulated 'Smart Soil', this intelligent, environmentally progressive gadget has a bunch of built-in sensors which keep an eye on your herbs in order to ensure they get optimum levels of oxygen, water and nutrients so that they grow fast and healthily.
It also features a special LED lamp, with an 'optimum spectra of 10,000 lux', which basically means it's designed to make your herbs germinate and grow to their maximum potential by providing just the right amount of heat and type of light. Clever stuff!
Visit conranshop.co.uk
To see your company in any upcoming features we are arranging please email editorial@hurstmediacompany.co.uk