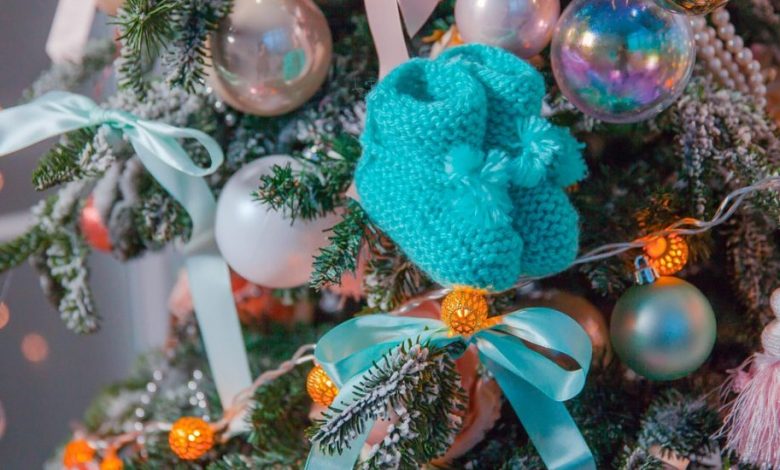 Spoil the little ones in your life with these must-have gifts…
3 Sprouts Owl Book Rack
The 3 Sprouts Book Rack is the perfect bookshelf for your little one. Keeping books at your baby's level, it's ideal for story time or hanging out in the playroom. With the addition of colourful animal prints, it's sure to create the coolest little reading nook for your future bookworm.
£39.99 1two.co.uk
Aloka Colour & Shine
Keep little ones busy on Boxing Day as they decorate their own nightlight, which will also help them fall into a restful sleep after the festive excitement! The unique nightlight allows little ones to create their very own character – as many times as they like! Including five dry-erase pens, the characters can be transformed endlessly.
Baby Annabel
The iconic doll has had a refresh, with a brand-new romper, bib and dummy, predictable play pattern and four additional functions. Just like a real baby, she drinks from her bottle and sucks on her dummy, with sounds and movements.
£44.99 smythstoys.com
Baby Clementoni Dancing Hippo
Designed to get kids moving and dancing, this cute hippo claps his soft paws while he dances and invites the child to join in, to develop a sense of rhythm and motor skills. He also teaches numbers and animals with lots of songs, ditties and rhymes.
£20 argos.co.uk
Barbie Fashionista Doll and Wheelchair
Barbie is more diverse than ever, and now represents physical disabilities with a working wheelchair to encourage real-world storytelling. The set includes Barbie, wheelchair and ramp compatible with Barbie playsets.
£16.99 argos.co.uk
Blume
Just add water and, like magic, a new friend will 'Blume' before your eyes! Featuring imaginative and over-the-top hairstyles, Blume dolls grow out of flowerpots and come with surprises and fashion accessories that you can mix-and-match.
£9.99 smythstoys.com
Castles Magnified
Grab your magnifying glass and charge into battle in this adventure. Meet history's most heroic knights as you travel back in time to follow Sir Gallahad into the court of King Arthur and Richard the Lionheart on his last crusade.
£14.99 amazon.co.uk
Chicco Next2Moon Projector
This innovative soothing toy combines the magical atmosphere of storytelling projection with the cocooning effect of a wide canopy. The Next2Moon projects a colourful night sky onto the canopy or ceiling, comforting little ones at sleep-time while playing soft, calming music.
£29.99 argos.co.uk
Clementoni Harry Potter Panorama Puzzle
Keep kids quiet with this 1,000-piece puzzle featuring a striking Harry Potter image. Working to stimulate hand and eye coordination, it uses a high rate of recycled materials, avoiding the use of polluting components.
£14.99 smythstoys.com
Electro Dough Tech Will Save Us Fantasy Kit
Create fun, light-up dough creatures using a wide selection of pop-out card designs, dough and circuit tools. Kids learn about conductivity and insulators alongside enjoying imaginative play and honing critical thinking skills.
£19.99 techwillsaveus.com
Furreal Cubby
Cubby is eager to be picked up and held (he hugs you back!), play peek-a-boo, and even dance from time to time. Feed him his bottle or treat and he'll make eating sounds. In night-time mode, this cutie closes his eyes, makes sleepy sounds, and plays one of four 5-minute sequences of soft music.
£74.99 smythstoys.com
Goes to Sleep Book
This personalised bedtime book features your child throughout. Developed using proven methods from renowned hospitals, leading children's sleep specialists and in partnership with 'The Children's Sleep Charity', you can select a girl/boy and change the hair/skin colour of your character throughout.
£16.99 goestosleep.com
Go Travel Froggie Folding Pillow
Give kids the gift of a new cuddly friend this Christmas with this super-soft, machine washable folding pillow from Go Travel. Foam filled and fleecy, it provides a comforting, familiar face that they can snuggle up to at home or when staying with friends or family.
£9.99 go.travel
Green People Organic Babies Silent Night
Soothe baby into a restful slumber with this beautiful new gift from Organic Babies. With two award-winning, certified organic products, Silent Night makes the perfect 'welcome to the world' gift for new arrivals, baby showers and christenings.
£16.50 greenpeople.co.uk
Harry Potter Lex-GO!
Race against other players to get rid of all your playing card tiles by creating words, swapping letters and even attacking other players' words. In this special Harry Potter Edition of Lex-Go!, there are special spell tiles to increase a player's chances of winning!
£14.99 theworks.co.uk
Hatchimals CollEGGtibles Mega Secret Surprise
Standing at over nine inches tall, this mega egg is full of over 40 royal surprises! Decorated in a Crown Jewels theme, the purple egg contains an exclusive Pixies Royal and 10 exclusive Hatchimals CollEGGtibles characters! Featuring multiple crackable sections and peel and reveal compartments, there's so many EGGciting surprises to discover!
£34.99 smythstoys.com
Hippy Chick Classic World Vegetable Cutting Set
Anyone for a slice of carrot? Add a healthy dimension to imaginative play with this visual and tactile toy that can also be used as a game. Each set includes seven fruits or vegetables, a cutting knife and cutting board. Chop chop!
£15.99 hippychick.com
Infantino 4 in 1 Grow with me Playland
This multi-function play centre features bright colours, engaging characters, air powered ball popping, flashing lights and funny songs and sounds. Thoughtfully designed to support staged learning, it provides endless play opportunities from nine months to three years.
£39.99 argos.co.uk
Izmi Baby Carrier
For new parents with a creative side, the limited edition Izmi Carrier designs are the perfect gift for bonding with your little one. The thoughtful design combines the functionalities of a soft structured fabric sling with the support of a buckled carrier, perfect for use during festive walks and family adventures!
From £85 izmibaby.co.uk
Johnson's Baby Sleep Tight Gift Set
With Christmas bringing cold, dark nights help your little one get a good night's sleep with this great set. It also features NaturalCalm, a patented blend of relaxing aromas to help baby sleep better.
£12 asda.com
Jurassic World Destroy 'N Devour Indominus Rex
The Destroy and Devour Indominus Rex is a terrifying hybrid dinosaur bred in InGen Labs. With a movie-inspired design, this 58.5cm long dinosaur action figure has white scales, sharp claws and intimidating red eyes. Press the two buttons on the Indominus Rex's back for articulated arm slashing movements and sounds or jaw chomping action and roaring sound effects.
£33.99 smythstoys.com
Lego City Space Rocket & Launch Control Playset 60228
Build a large multi-stage rocket and opening launch control tower with interactive play experience, plus a monorail system to transport astronauts from the tower to the training grounds and rocket! Includes six minifigures and a robot figure, plus a space telescope, rover with articulated arm and a launchpad.
£90 argos.co.uk
LEGO Jurassic World 75938 T. Rex vs Dino-Mech Battle
Danger! Danny Nedermeyer is roaming Jurassic World park in his huge Dino-Mech on a mission to steal the treasure hidden in the Isla Nublar volcano. But first, he has to face the mighty T-Rex! Jump in the boat with Owen Grady, Claire Dearing, Vic Hoskins – plus baby velociraptors Blue, Delta, Echo and Charlie – and speed to the battle scene!
£73.99 smythstoys.com
L.O.L. Surprise! O.M.G. Fashion Doll
This O.M.G. from L.O.L Surprise includes a fashion doll, fierce fashions, shoes, a shoebox, accessories, a hat box, purse, hair brush, a doll stand and more!
£29.99 argos.co.uk
Love Hearts Posh Paws Soft Toy Collection
Full of fun, with sentimental and cheeky messages, these make the perfect present for friends, family or loved ones.
£9.99 amazon.co.uk
Lum
This fictional children's book sees a faraway place where the kids are being scared, so they hatch a plan to find out who is scaring them. They end up finding Lum – and teach him how to make friends. Lum encourages friendship, kindness and compassion in young children.
Lumies
Lumies are interactive plush pets that change colour! Keep Lumies feeling happy and balanced by 'feeding' them with colour. They'll react with over 100 sounds and phrases depending on their mood and the colours you find, too.
£19.99 smythstoys.com
Mori Unisex Pyjama Set
Award-winning organic baby and toddler lifestyle brand Mori have created an adorable Christmas collection little ones will love! This two-piece unisex pyjama set is made from organic cotton and bamboo, and is sure to get them into the Christmas spirit.
£31.50 babymori.com
My Busy Bot Wild Wanderings
Children love animals; they make a great topic to learn about. In this busy bag explore silhouette matching, shape tracing, colour matching and some wild animals. This activity is aimed at children from 18 months up to 3 years old.
£8.50 mybusybots.com
My Very Own Moon
It's the 50th anniversary of the moon landing and this cool moon acts as an amazing night light, as well as teaching kids about the different phases of the moon using a remote control.
£19.99 smythstoys.com
Nerf Fortnite TS Blaster
Take your Fortnite battles into real life with this Nerf that features pump-action blasting! Inspired by the blaster used in the popular Fortnite video game, replicating the look and colours, load four darts into the internal clip, prime, and pull the trigger to fire a dart.
£40 argos.co.uk
Paw Patrol Mighty Pups Mighty Jet Command Centre
This 2-in-1 deluxe team vehicle transforms from a jet into a mobile command centre! On land, lift the handle on the jet to switch into mobile command headquarters. With room for all of the Mighty Pups (figures sold separately) and one Deluxe Mighty Vehicle (sold separately), the pups can get ready for adventures inside.
£59.99 smythstoys.com
Peppa Pig Stage Playset
Create your own unique performance with the Peppa Pig Stage Playset. Armed with all your favourite characters as well as special props, scenery and a sound box, you are guaranteed to make something for all of the family to enjoy and laugh along to. You can even insert a tablet into the main stage area to enjoy your favourite Peppa Pig episodes!
£39.99 argos.co.uk
Pictopia
In this game for families and fans alike, you'll encounter 1,000 picture trivia questions that will transport you to J.K. Rowling's Wizarding World, discussing beloved characters and magical creatures, revisiting magnificent locations, and marvelling at enchanted objects from the epic Harry Potter movies!
£19.99 asda.com
Play-Doh Stamp n Top Pizza Oven
Stamp a pizza crust in the oven, then go wild creating and customizing. The cheese crank shreds PLAY-DOH compound into grated cheese, and the oven playset has plenty of moulds to make pretend pepperonis, silly veggies, and lots of other outrageous toppings. When it's ready, display it with the pizza paddle or on the pizza stand and slice it up with the cutter.
£19.99 smythstoys.com
Playmobil Crystal Palace
Illuminated from within by a glowing crystal, secure the kingdom against invaders with a lockable entrance gate. With a multitude of accessories and scenarios, including three Playmobil figures, royal throne room and bedroom with dressing area, wintry role play is guaranteed for hours on end.
£119.99 playmobil.co.uk
Polly Pocket Pollyville Mega Mall
Kids can hang out in Pollyville, the tiny hometown of Polly Pocket that's full of big surprises! With six floors of endless micro adventures and 20 + accessories, this also includes micro Polly and Lila dolls!
£39.99 smythstoys.com
Poopsie Rainbow Surprise Doll
Make DIY slime fashions with Rainbow Surprise. Unbox 20+ surprises including a gorgeous 14″ fashion doll with stunning features and beautiful, brushable hair. Will you get Rainbow Dream or Pixie Rose? Make slime and add it to your doll's transparent fashions to totally transform her look. Mix and match slimes to make a totally one-of-a-kind statement.
£49.99 smythstoys.com
Potwells Extra Long Hot Water Bottles
These hot water bottles are 75cm long – that's three times longer than standard ones! Designed to stretch across your body, these will keep anyone toasty all over when the cold weather hits. Now all you have to do is choose from the unicorn, dragon or zebra designs!
£39.95 potwells.co.uk
Rachel Riley Snowman Pyjamas
Rachel Riley is the designer kidswear brand behind many of Prince George and Princess Charlotte's outfits. These snowman print pyjamas have a lovely retro feel to them much like the brand's wider collections – and matching pyjamas are available for girls and babies too!
Ravensburger Harry Potter Knight Bus 3D Puzzle
The purple triple-decker bus may not feature seats during the day or beds at night, but for the Muggle world it offers a fun puzzling experience. Each of the 216 high-quality plastic pieces are shaped to fit together perfectly to create a realistic model of the Harry Potter bus.
£24.99 smythstoys.com
See the World Through Other's Eyes
These awesome glasses have 22 interchangeable lenses to allow children to see the world in the way different animals and creatures do. So they can see like a dog, a fly and even a T-Rex. Great fun and educational too.
£14.99 smythstoys.com
Shazam!
A streetwise 14-year-old foster kid can turn into the adult superhero Shazam, courtesy of an ancient wizard. Shazam revels in this adult version of himself by doing what any teen would do with superpowers: have fun with them! But he'll need to master these powers quickly in order to fight the deadly forces of evil controlled by Dr. Thaddeus Sivana.
£6.99 warnerbros.com
Sigg Kids Water Bottle Glow Moon Dinos 0.4l
This bottle enables young adventurers to quench the greatest of thirsts. Made from a single piece of aluminium, its glowing top and body makes it the perfect night-time companion!
£13.99 sigg.com
Star Wars Scream Saber Lightsaber Electronic Roleplay Toy
Kids can record their own crazy combat noises, activate unexpected Star Wars sounds and imagine battles with authentic Lightsaber sound FX. Imagine duelling with a Lightsaber that roars like a Wookiee or sounds like an Ewok!
£25 argos.co.uk
Super Scientists
From Galileo Galilei's terrific telescope discoveries, to Louis Pasteur's victorious vaccinations, discover how each of these scientists spent their lives asking questions and making leaps and bounds in the world of science and technology.
£9.99 amazon.co.uk
Teletubbies Giant Pull & Play Noo-Noo
Have hours of fun with this giant electronic activity centre packed with features! It has a five-piece shape sorter and 3D Teletubbies character jigsaw to encourage problem-solving and coordination. Noo-noo even picks up magnetic custard splat and makes slurping sounds!
£39.99 smythstoys.com
The Christmasaurus and the Winter Witch
One year has passed since William Trundle's incredible adventure with the most extraordinary dinosaur: the Christmasaurus. Now, William is swept back to the magical North Pole, where he meets the mysterious Winter Witch – whose power to control time allows Santa Claus to make the long journey all around the world every Christmas Eve.
£12.99 amazon.co.uk
The Gruffalo Trunki
The Gruffalo Trunki has all of the original features including a teddy bear seatbelt for mouse, an 18-litre capacity and Gruffalo horns for stability. Created to beat the boredom suffered by travelling tots, kids can pack Trunki with their belongings while parents keep them in tow.
£44.99 www.trunki.co.uk
The Secret Life of Pets 2 Movie Collection
Join terrier Max in these two adventures that the kids will watch over and over again! In the first film Max is shocked when his owner brings home a huge mongrel named Duke. In The Secret Life of Pets 2, Max copes with major life changes after Katie's marriage and the arrival of a toddler, Liam.
£14.99 amazon.co.uk
The Velveteen Rabbit
This collector's edition of The Velveteen Rabbit is a keepsake gift for any child. The illustrations have been lovingly produced from William Nicholson's original artwork. It's also a beautiful story and a beautiful edition for your child to treasure when they're older.
£34.95 foliosociety.com