Location, location or relocation, property issues good and ill are a cornerstone of modern life and you need solid foundations whether you're on the move or staying put; upsizing, downsizing or even a business moving your office. You might need help from a trusted expert, such as an architect, to make your property project go smoothly from idea to bricks and mortar. You might want to extend or renovate instead of moving on, making your dream home the one already on your doorstep and adding value to property you already own. You might need help selling, buying or exchanging or making your existing home work for you, whether it's saving money on your bills or making your home more eco-friendly.
Here are some ideas to get you going – or help you staying
1. Flipper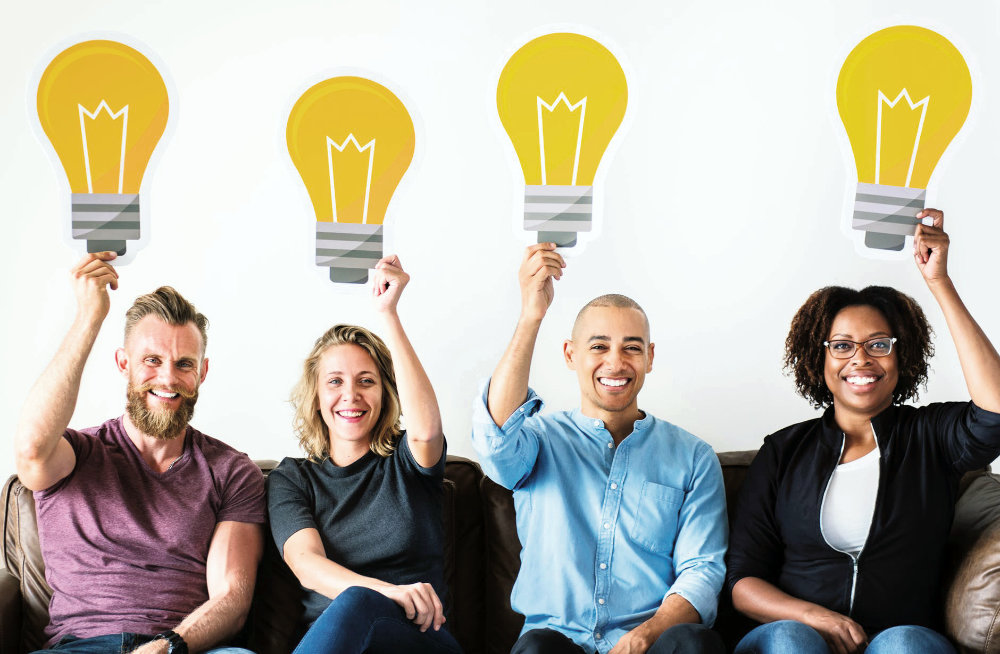 Know switching your energy supplier could save you money, but can't face the hassle and confusion? Why not get Flipper.co.uk to do it for you?
Flipper search the energy market to find you a great deal and when a better deal is found they flip you to it. Then they keep on checking the market every month – including deals you won't find on some comparison sites – flipping you every time you can save.
You are only flipped if a new deal is found which will save you £50 or more per year, you're not flipped to suppliers who have a record of poor service and you can also choose to only be flipped to larger suppliers or only to green energy tariffs.
Flipper members save an average of £385 per annum on energy bills when they are flipped for the first time.
Find out more at flipper.co.uk
2. Architect Your Home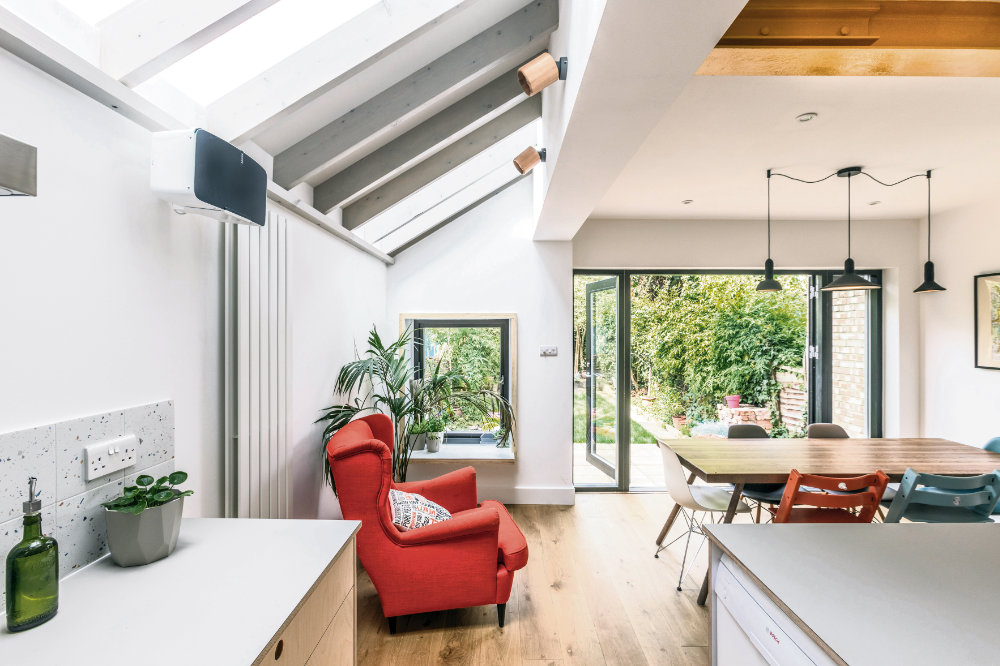 Architect Your Home have been offering a service that has been specifically designed for home renovation projects for 20 years and helped over 8,500 customers fulfil their dream of improving their home.
Their collaborative approach means your architect works with you to develop your ideas, commit them to paper and provide a roadmap to getting it done.
Their flexible service means you can use them to produce the initial design drawings and obtain planning and permitted development permission, or they can be there throughout the project. It is your choice. The important thing is that you get the level of information, drawings and support that is right for you to see your project successfully through to fruition.
Your project is a significant investment, and they want to make sure you get maximum value and a beautiful home in return.
Every home renovation project deserves Architect Your Home.
Find out more at architect-yourhome.com
3. RIBA
Hiring an architect is the key to creating your dream home. But how do you find the right one? The Royal Institute of British Architects (RIBA) makes it easy for you with its free-to-use online service, Find an Architect, that features more than 3,700 RIBA-accredited Chartered Practices and many inspiring project examples.
To use the service, draw up your project brief. Focus on what you want to achieve, rather than what might be built, and your overall budget. Once you've entered these details, the service will match you to a maximum of 15 architects with the right expertise for the job. If they can take on the work, they will let you know within seven working days. Your contact details remain confidential until you are ready to take it further.
All architects featured are Chartered Practices, ensuring a high-quality service and peace of mind.
Find out more at architecture.com
4. Baufritz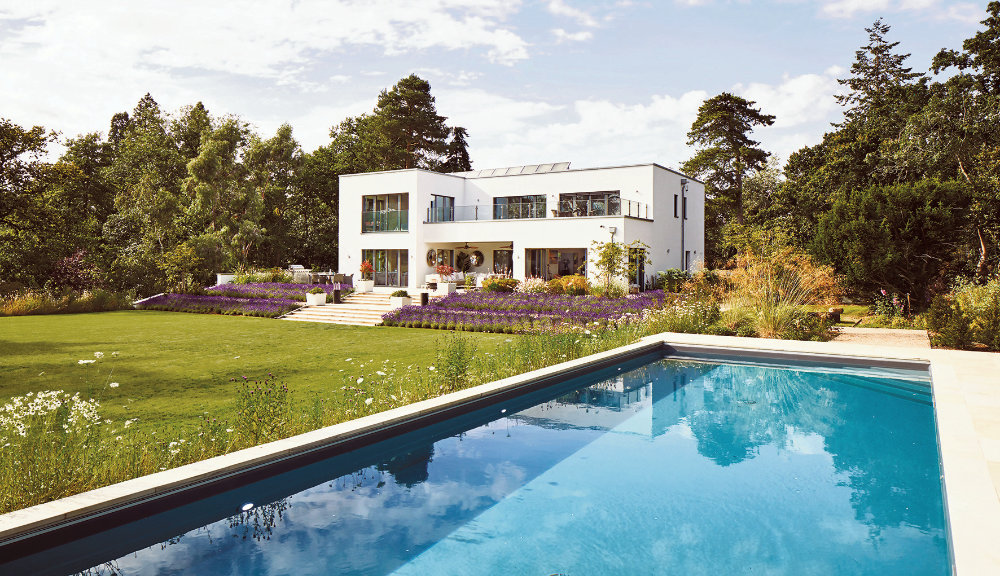 The house building industry is currently undergoing an evolution with the rapid growth of factory build prefabrication.
Pioneering Eco house builder Baufritz is at the vanguard of this movement.
Interconnecting modules are manufactured before being shipped to site for assembly. The building is erected in days, using a very sophisticated quality control process, resulting in a solid well-engineered house.
Over 85% of the house comes from natural materials, primarily wood sourced from sustainable forests. Larch and spruce trees are ideally suited to housebuilding, having been used for millennia in alpine construction. Baufritz guarantees that no harmful chemicals are used during the manufacturing process, providing healthy houses to customers. The inclusion of triple glazing and HOIZ insulation results in the highest energy efficiency rating.
Clients can visit Baufritz's sampling centre to select their finishes, while the manufacturing process provides architects with a huge range of design options.

Find out more at baufritz.co.uk
5. The Architects Registration Board (ARB)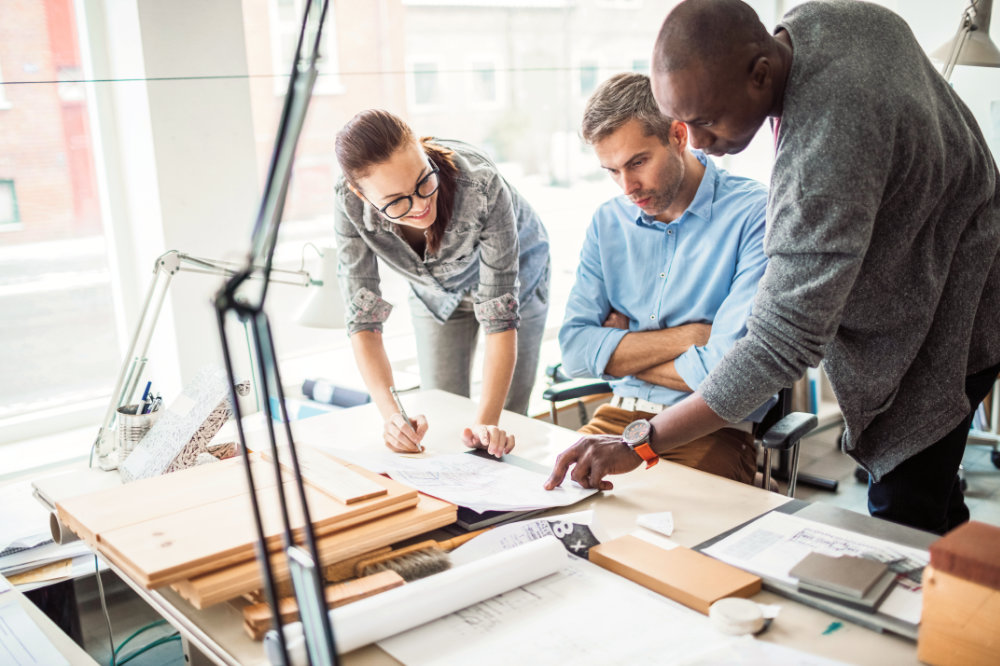 Architects are tailor-made to help you improve your home. Through their extensive training, they acquire the expertise to assist you at any stage of your project, from conception right through to completion.
Architects are also the only statutorily regulated profession in the built environment sector. The Architects Registration Board (ARB) regulates architects in the UK, protecting those who use or may use architects' services and helping to ensure that professional standards are maintained.
As part of our duties, the board keeps a public register of all 42,000-plus architects in the UK. If someone is not on the Architects Register, they are not an architect. Only those with the right skills and experience can join the register.
All architects must hold appropriate insurance and abide by the Architects Code which sets out the standards of conduct and practice expected of them.
Find out more at architects-register.org.uk
6. Oakleigh Residential Park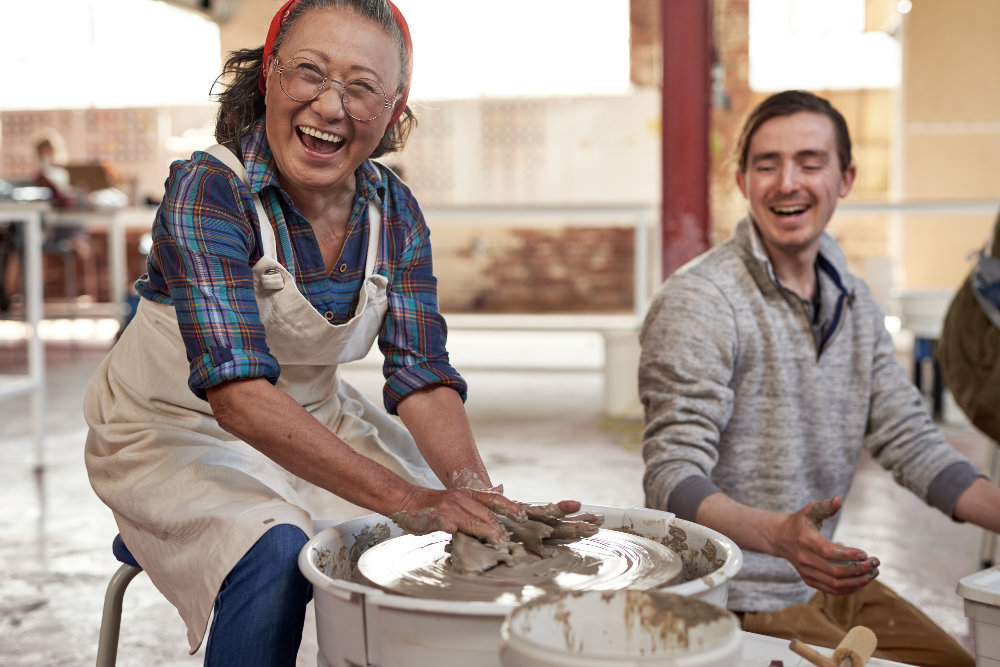 When people talk about retirement planning the one common theme is "what will make me happy?" and "how can I help the children?" For customers at Oakleigh Residential Park, it is exactly the same conversation.
By downsizing to a park home they have enabled people to get rid of their mortgage, release equity and get rid of hazardous indoor flights of stairs. All while putting money in the bank and usually gifting lump sums to their children so they get to watch them enjoy their inheritance rather than wait until they are gone to pass it on with taxes.
Their homes are detached, fully landscaped with private gardens and their community of like-minded people. These are just a few reasons why Oakleigh Residential Park, in Essex, has been so popular over the years.
New homes are fully warranted and furnished. Also, there's an unrivalled, simple, stress-free part exchange scheme.
Find out more at oakleighresidentialpark.co.uk
7. UnderTheDoormat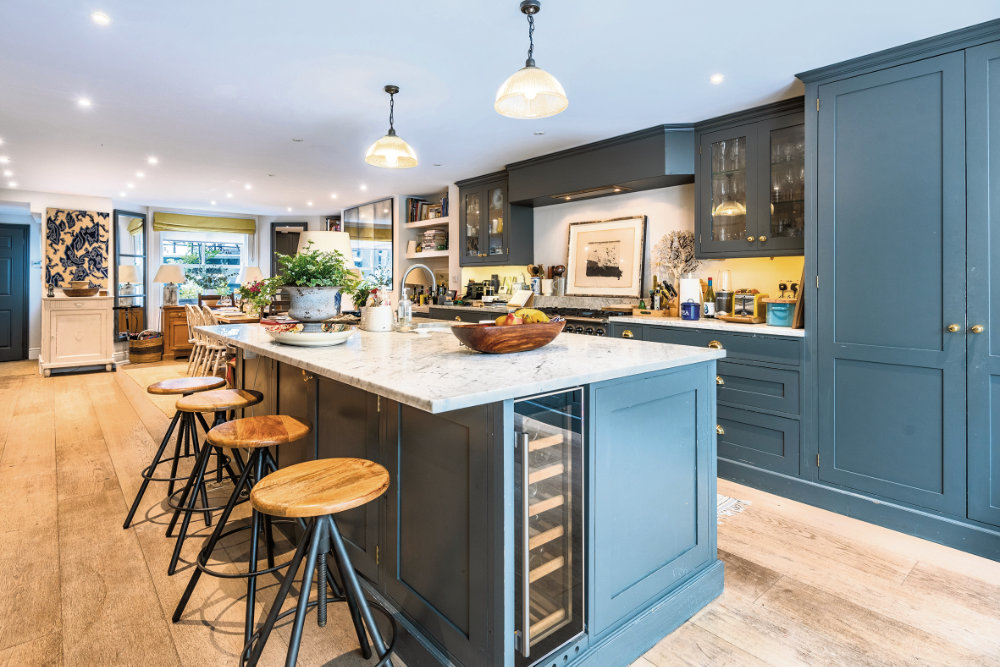 Have you been thinking of a low-risk staycation for when restrictions are eased? UnderTheDoormat can help you with that!
As the rest of the UK flocks to the coast for a holiday you could take advantage of a quieter summer in London. With significantly smaller crowds in the city, it's the perfect time for you and the family to explore some of the many London attractions at your leisure.
UnderTheDoormat is a luxury short-term rentals company, which means you can have the quality of a hotel in the comfort of a home. The company offers the perfect home from home experience, including a ten-point hygiene and peace of mind pledge, so you feel at ease during your stay. From the freshly folded towels and high-quality linen to the luxury chocolate on arrival and personal check-ins, UnderTheDoormat wants the little touches to be just right.
Find out more at underthedoormat.com
8. Leisure Parks UK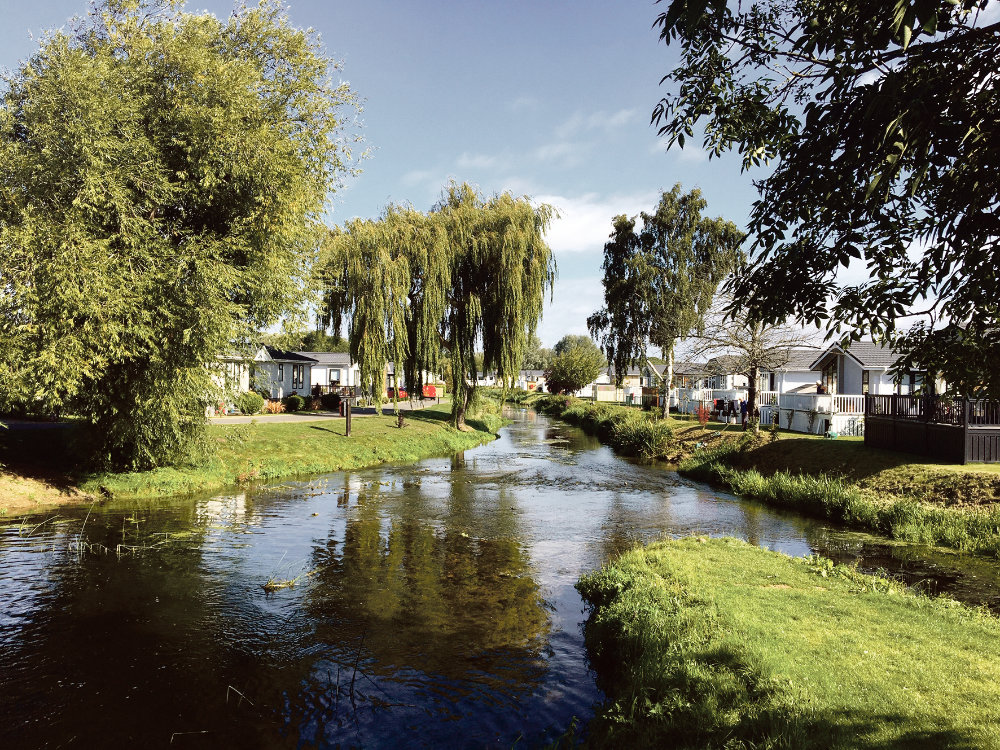 Yarwell Mill Country Park, on the Cambridgeshire border and just ten to 15 minutes from Peterborough, is the ideal mix of countryside with unspoilt village locations, plus the added benefit of easy to reach amenities and shopping that large towns offer.
The park sits by the River Nene and is surrounded on all sides by the most stunning scenery giving truly spectacular outlook that is perfect to while away the hours, and even better to enjoy on a countryside walk. It also boasts onsite fishing lakes and a small café too.
Yarwell Mill caters for semi-retired and retired people over 55 offering brand new homes.
The homes are all built to British standards BS3632 giving real quality in their design and construction, they come fully furnished and full of luxury finishes and features. They require next to no maintenance and they come with a ten-year gold shield warranty.
Find out more at leisureparksuk.co.uk
9. Making Moves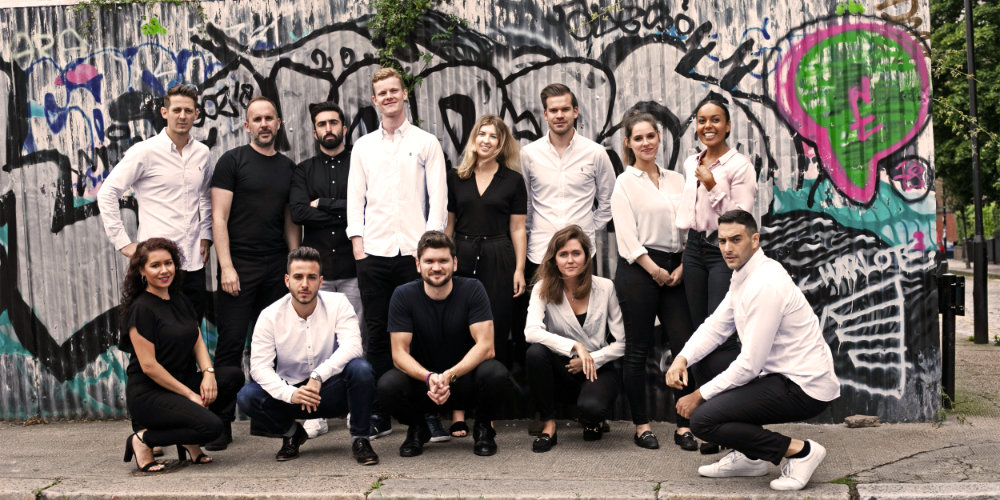 Making Moves understand the challenges start-up companies face, which is why they are here to offer first-hand advice on how to make your office move as stress-free as possible.
The team have a new and refreshing approach to the way they work and the processes they undertake for every client, managing the entire process for you.
With real people who put your face to a very closed market, Making Moves never ask for an upfront cost and work on a no find, no fee basis.
Unlike commercial estate agents in London, the team are not tied to any landlords. This provides them with the freedom to search the entire office market and find the right property that works for your business. Their advice is always completely transparent and solely focused on you
and your needs. Their main goals are to simplify what can be a very complex and jargon-filled process.
Find out more at makingmoves.london
10. PACK & SEND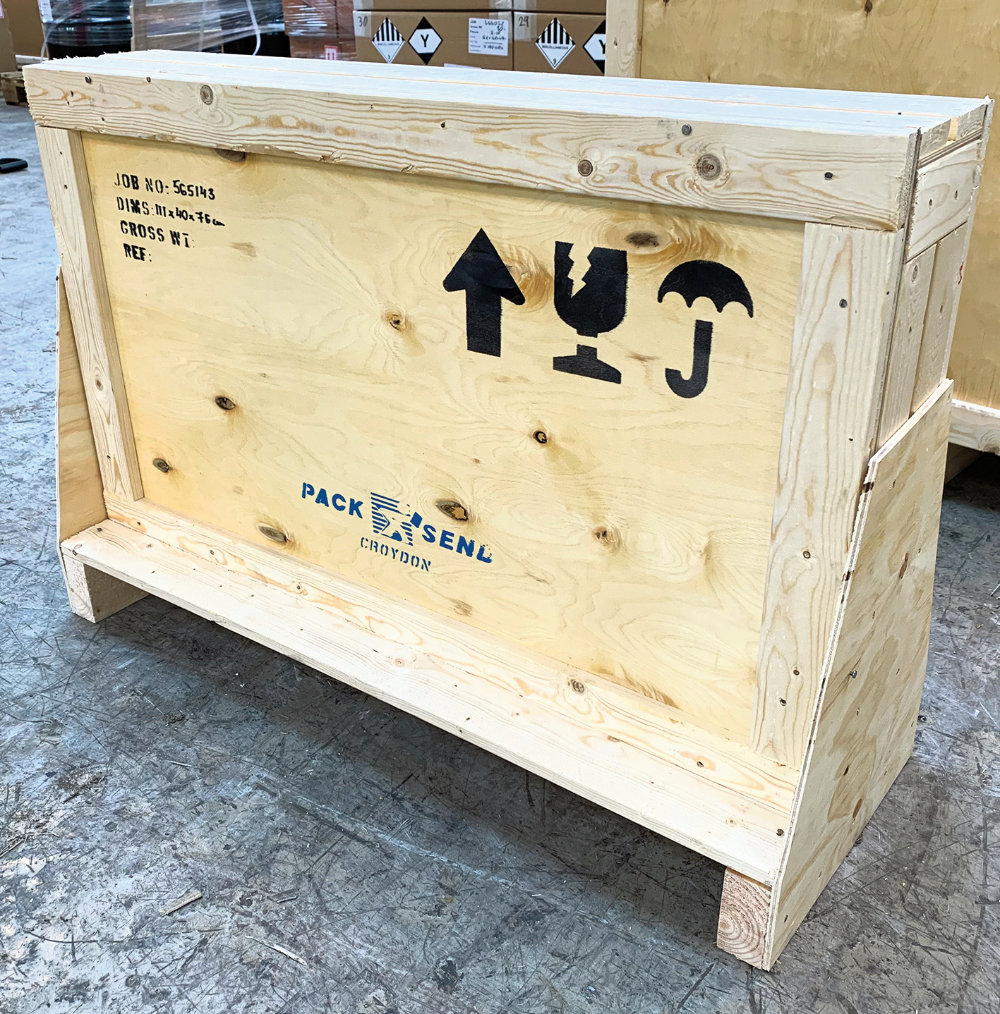 For nearly 30 years PACK & SEND have been delivering far more than just a simple courier service; they are the UK's largest network of packing and shipping specialists with huge experience of safely moving virtually anything to all parts of the globe.
Their unique range of secure packing options make them particularly effective in handling fragile and valuable goods, including includes art, sculptures, glassware and ceramics, antiques and collectables, PCs, peripherals and data storage kits. They can also transport medical and laboratory equipment, vehicle parts and engineering machinery – or anything else that is susceptible to damage in transit.
They understand the concerns of buyers and vendors when moving unique and valuable items and are so confident in the security of their shipping services that they offer a loss and damage warranty on anything that they have packed – regardless of its value.
Find out more at packsend.co.uk
To see your company in any upcoming features we are arranging please email laura@hurstmediacompany.co.uk or editorial@hurstmediacompany.co.uk