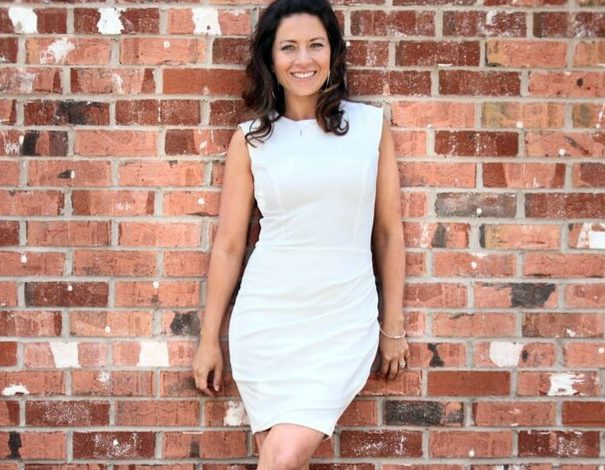 The weather presenter on keeping fit both for your body and mind
Interview by Claire Muffett-Reece
How do you maintain your weight loss when other stars who release DVDs slip back in to unhealthy ways?
'After I'd completed my DVD I began a far greater journey into improving my mind and body. Ten years of absorbing information since that time has led me to a greater appreciation of what I need to maximise my energy. It also helps me maintain my weight and enhances my mental wellbeing. My eating regime is completely different to what I was doing during the early weight loss during 2010.'
Are you still the same weight as you were when you lost the weight?
'I now weigh 54kg, so I'm 6kg heavier than the DVD days. Having said that I'm the healthiest I've ever been and am very happy with my maintained weight.'
What's your exercise regime like nowadays?
'I exercise twice a week, work commitments permitting, which is mostly HIIT – and most Thursdays I run six to seven kilometres. Three mornings and two evenings a week I also do short yoga session on my own. I also walk my dog – at least three kilometres five times a week, depending on work.'
How do you instil healthy eating with your daughter?
'Sienna loves food and will try anything once. I'm lucky that she's happy to eat good healthy produce. I don't stock sugary drinks, but we don't over-manage her diet, either. She eats home cooking most of the time and is a lively and active child. We go on lots of dog walks, swimming at the weekend and boogie board when we're away.'
What diet tips can you share to help maintain your weight?
'Try to enjoy a diet that has low to no sugar, as it pushes you into cravings, weight gain and other health nasties. Eat organic, dark green vegetables, which are rich in antioxidants, minerals and vitamins. Water is the source of life, so stay hydrated so your body doesn't trick you in to thinking you're hungry. Finally, get a good night's sleep. It reduces cortisol – the stress hormone that's related to weight gain – as well as being great for your mental agility.'