There are so many food and drink producers in Wales outstanding products, but the truth is you need to look a bit harder to source the very best. Which in the age of convenience and the supermarket can sometimes be a bit of work.
So we thought we'd put together this handy Checklist to help you out ahead of Wales' largest international food and drink event BlasCymru (translated as TasteWales) this week. Have a look at these top 10 brands to look out for and click below to book your tickets.
1. The Parsnipship Ltd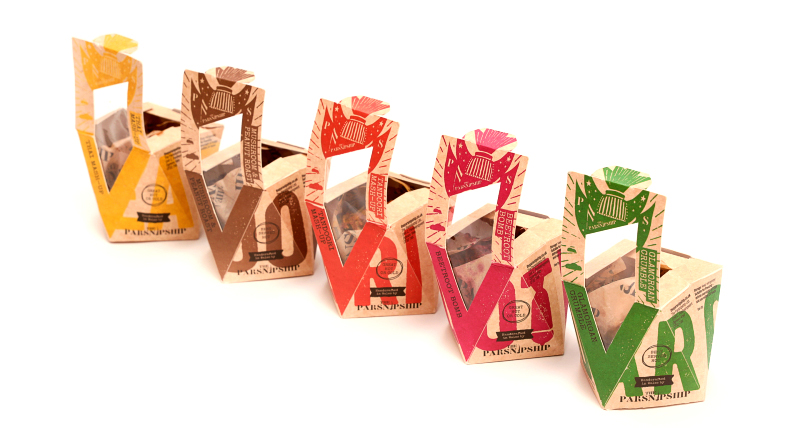 The Parsnipship makes delicious and beautifully vibrant vegetarian and vegan bakes. The Parsnipship began back in 2007 as a market stall at Cardiff's Riverside Market. Owners Flo and Ben were inspired to start their business as they were disappointed with the options available to vegans and vegetarians when eating out. Co-founder Ben Moss has been working in the catering industry for over 25 years, and is passionate about creating unique, quick and easy meals for those who are committed to a plant-based diet.
Visit theparsnipship.co.uk
2. Jones – Trust Your Gut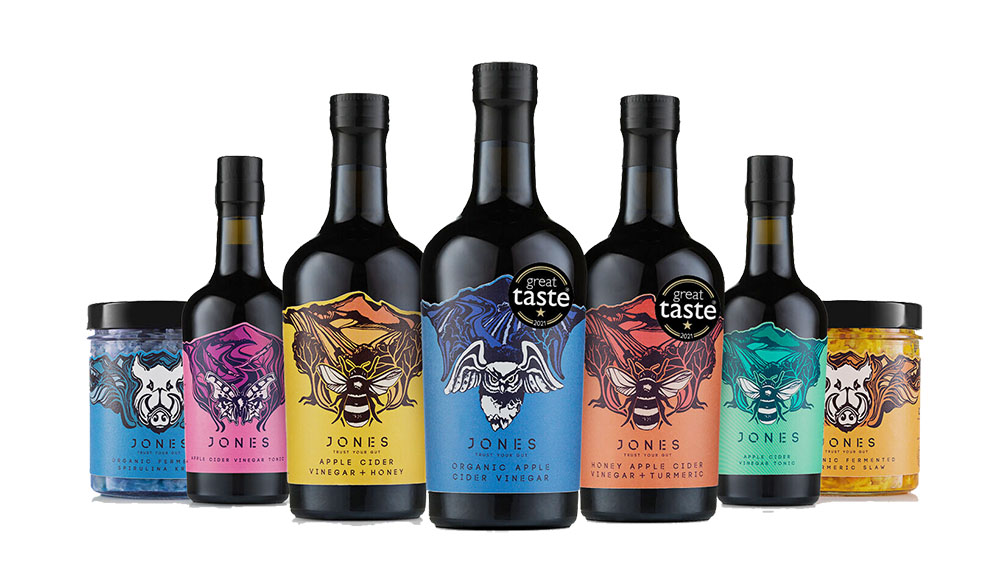 Jones – Trust Your Gut is an innovative company with a passion for great-tasting organic food and a belief that "nature has the answers" for a balanced, joyful life and great gut health. They use the finest organic ingredients from Wales and beyond to make krauts, 'slaws, pickles and apple cider vinegar blends. This brand is bound to impress your ethical eaters, food lovers and healthy lifestyle shoppers.
Visit jonestrustyourgut.co.uk
3. Daffodil Foods Ltd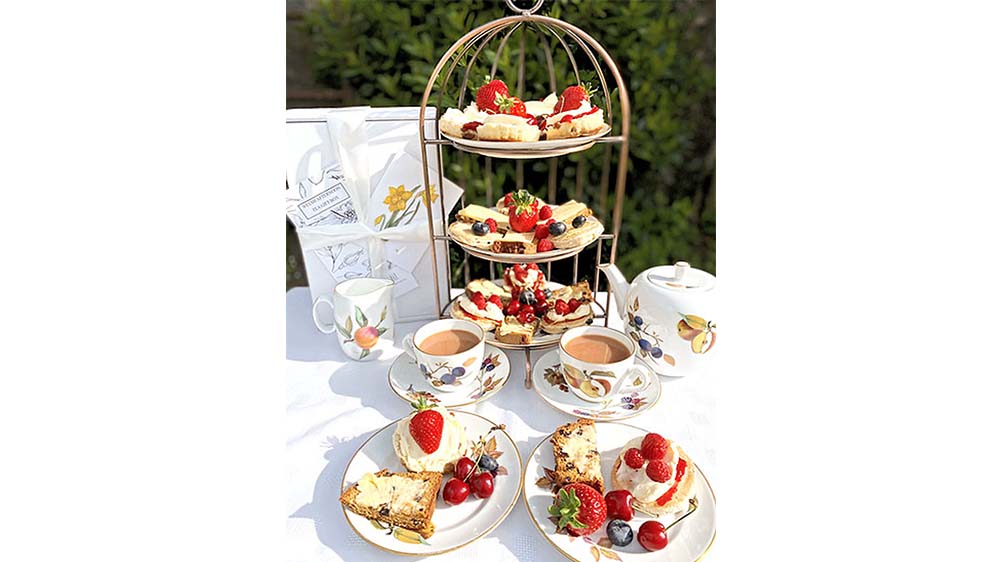 Potted Plants (Vegan) Desserts include a range of plant based chocolate truffle desserts, which taste fantastically rich and indulgent with a melt-in-the mouth silky texture. Potted Plants desserts are naturally better for you and better for the environment. The desserts are a source of fibre, with a short natural ingredient list without allergens. They are packed into glass ramekin jars with metal caps, which are currently more effectively recycled in the UK than most plastics. These sustainable chocolate desserts come in a range of tempting flavours: Chocolate, Chocolate and Sea Salted, Caramel Chocolate Orange, Chocolate Mint, Chocolate Espresso Coffee and Chocolate Amaretto
Visit daffodilfoods.co.uk
4. SamosaCo – 'Flavours of the World'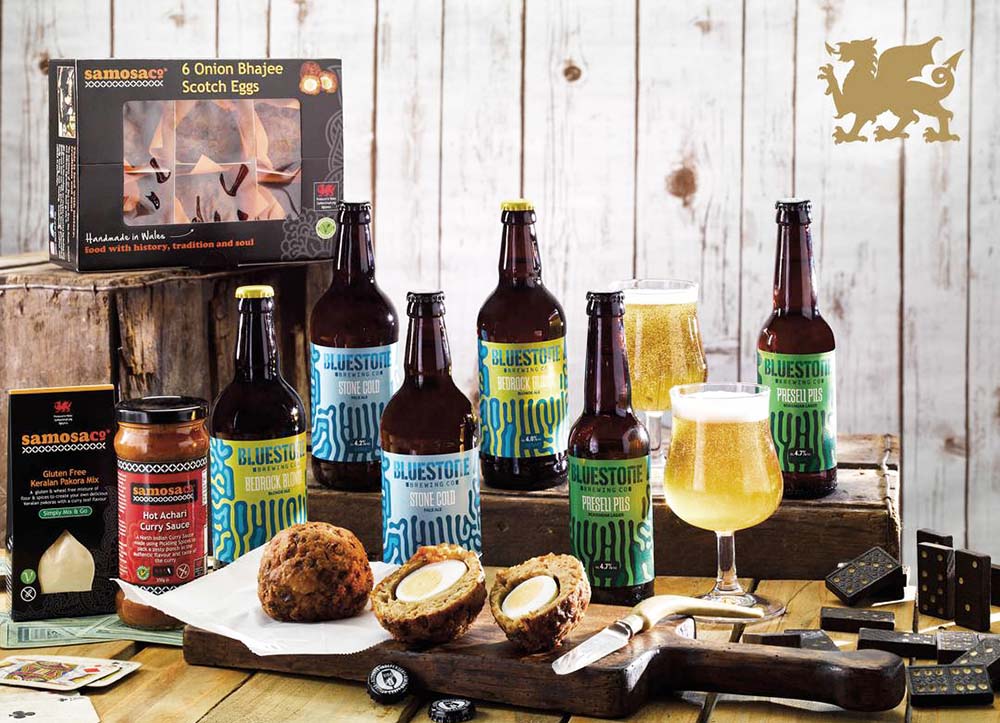 SamosaCo are at the forefront of the plant-based megatrend with their new range of Vegan burgers and fish replacement products. The 'flavours of the world' burgers are made from nutritious and delicious ingredients such as green Jackfruit and banana blossom. Included in the range is a Korean BBQ Burger made from tofu and chickpeas mixed in with zingy Korean Gochujang and sweet maple syrup. Their cutting-edge, 100% natural fish alternative range includes innovative fish-less fingers and Thai spiced crab-less cakes, which delight your ethical eaters and food lover shoppers.
Visit samosaco.co.uk
5. Old Coach House Distillery – Stillers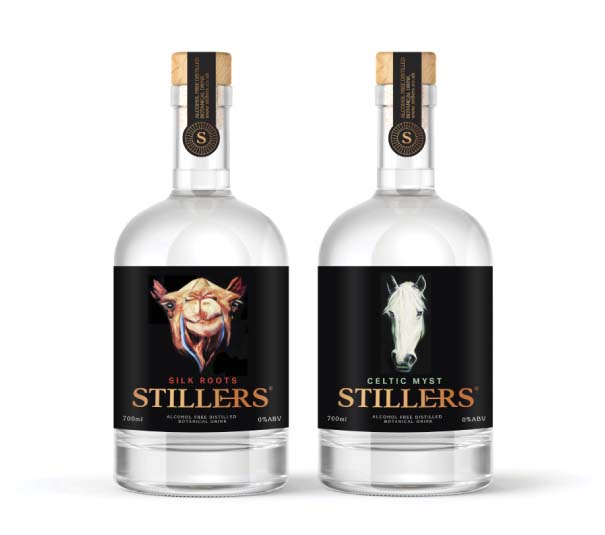 Introducing the world's first alcohol free distillery – Old Coach House Distillery Ltd who are on a mission to help you drink mindfully. This family run business handcrafts Stillers – an award-winning range of alcohol free botanical drinks which are copper pot distilled using the finest organic grade herbs and spices, blended with Welsh spring water. Old Coach House Distillery cutting-edge products are a perfect fit for your healthy lifestyle, adventurer and food lover shoppers.
Visit oldcoachhousedistillery.co.uk
6. Edwards of Conwy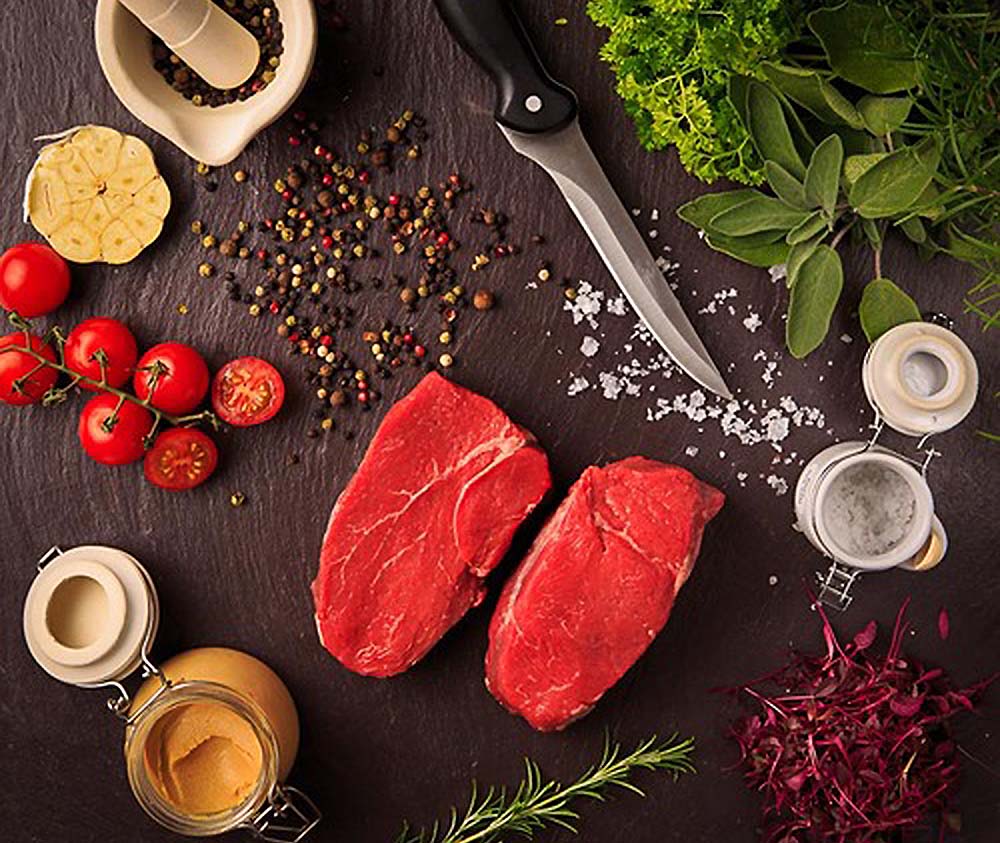 Edwards of Conwy is an award-winning Welsh butchery brand specialising in supplying major UK supermarkets with sausages, bacon, and burgers. Their shop has been thrice crowned "Best Butchers Shop in Wales" and is still a core part of their wider business. In 2004 they built a production unit under the same brand, and since then have gone from strength to strength, consistently gaining high BRC accreditations and taking great care in finding the right suppliers of Red Tractor Chicken and Pork, and only the finest cuts of PGI Welsh Beef. Quality is at the very heart of everything they do.
Visit edwardsofconwy.co.uk
7. Welsh Lady Preserves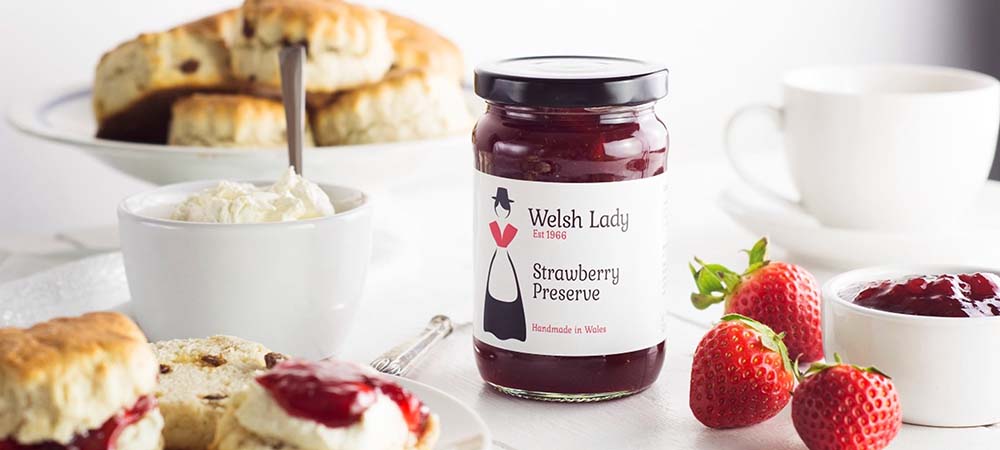 Welsh Lady Preserves were established in 1966 in Pwllheli, North Wales. Founded by Dio and Marion Jones the company is now run by the second and third generations of the family; son John with his wife Carol and their son David. Taste and quality are number one priorities so much so that they have won a number of awards for various different products that they produce. This includes winning the Supreme Champion on two different occasions at the Great Taste Awards for their Lemon Curd.
All of products are traditionally handmade, with carefully chosen ingredients, and cooked in copper-bottomed open boiling pans. Making it as close to homemade as possible for the best possible taste.
Visit welshladypreserves.com
8. Llaeth y Llan / Village Dairy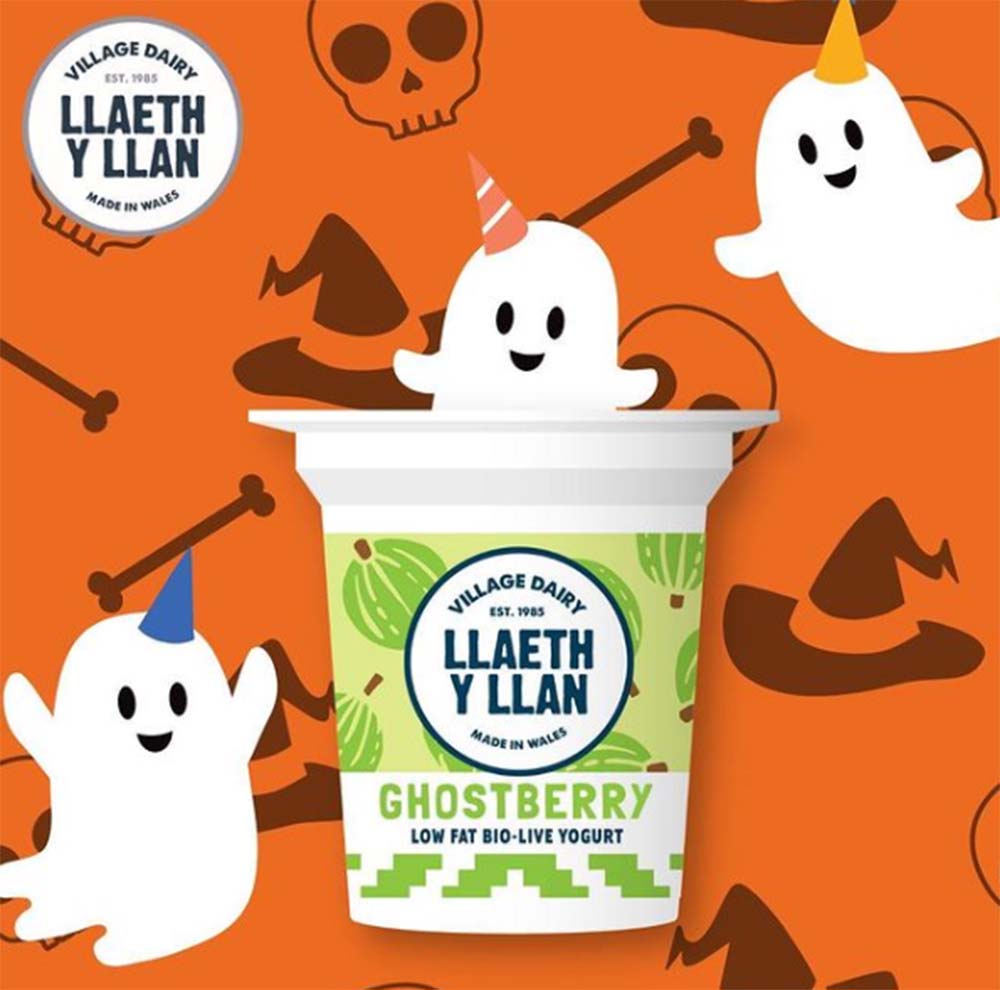 Gareth Roberts and his family have produced superb yogurt from their old farmhouse since the 1980s. He grew up on Tal Y Bryn farm, the farm nestles outside the small village of Llannefydd with striking views of the North Wales coast and the dramatic Clwydian hills. The perfect setting for a farmer to develop his talents.
A small milk round was acquired supplying the local village and surrounding areas in the early 1980s to increase income coming into the farm. After experimenting with different products the family finally launched Llaeth y Llan Yoghurt and to this day they still use local wholesome Welsh milk.
Visit villagedairy.co.uk
9. Tregroes Waffles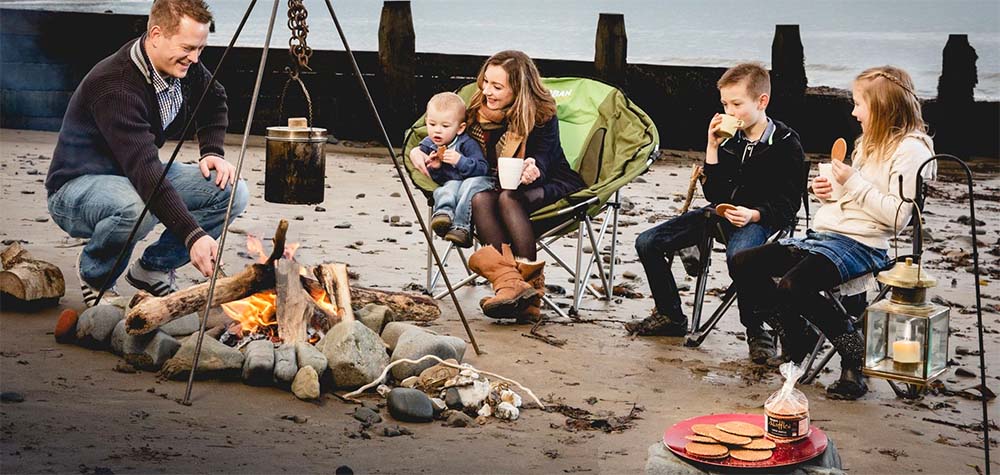 Tregroes Waffles is a, cooperatively run bakery based in the beautiful rolling hills of the Teifi Valley, West Wales. They bake and supply a range of great products to a wide range of wholesale and retail customers. The company was created in 1983 as a way of generating an income for the owner and his family in an area with difficult and highly seasonal labour market conditions.
Visit tregroeswaffles.co.uk
10. Hybu Cig Cymru – Meat Promotion Wales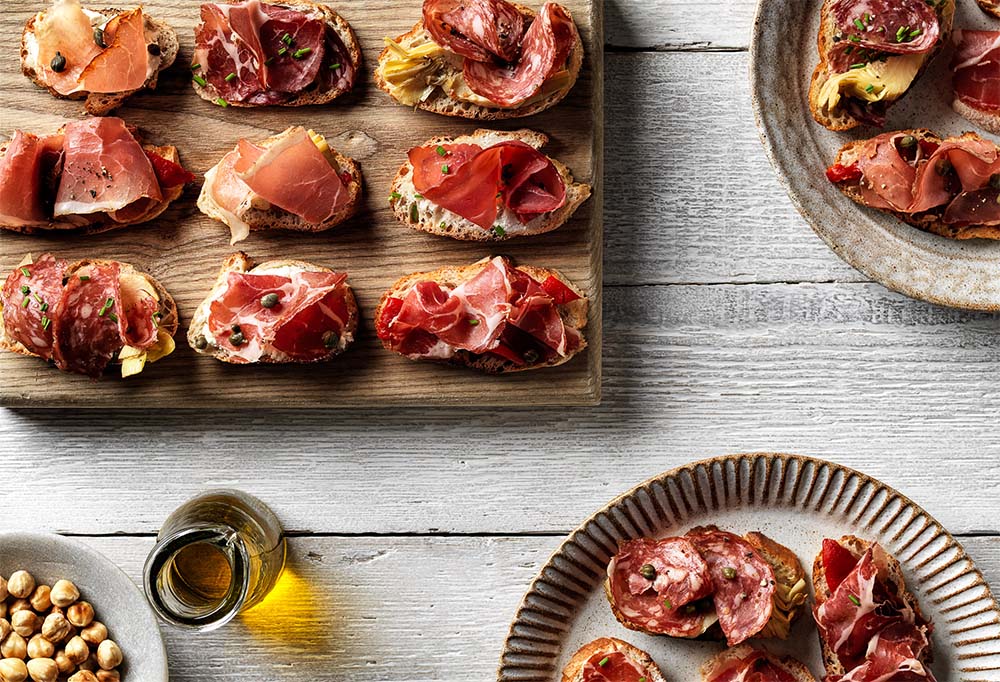 HCC is the industry led organisation responsible for the development, promotion and marketing of Welsh red meat.
It undertakes research and development, share information and supports training relevant to each part of the supply chain, to ensure the Welsh red meat industry is in a position to improve quality, increase cost-effectiveness and add value to Welsh red meat products across the whole of the industry.
TasteWales will be held at the International Convention Centre (ICCW) on 27 and 28 October 2021. Tickets are available here.
To see your company in any upcoming features we are arranging please email editorial@hurstmediacompany.co.uk