Recruiting the right employees for your business can be a minefield, particularly in a post-furlough, post-pandemic labour market. Candidates are desperate to change their careers or to find replacement roles after redundancy. You could find yourself overwhelmed with applications for the roles in your business, not knowing where to begin.
If the idea of outsourcing to a recruitment agency doesn't appeal to you, why not invest in recruitment tech? You can manage your hiring from the desktop at your office, or on the go with a mobile app. Here are 10 tools to recruit your staff using top-of-the-range technology and AI.
1. Workable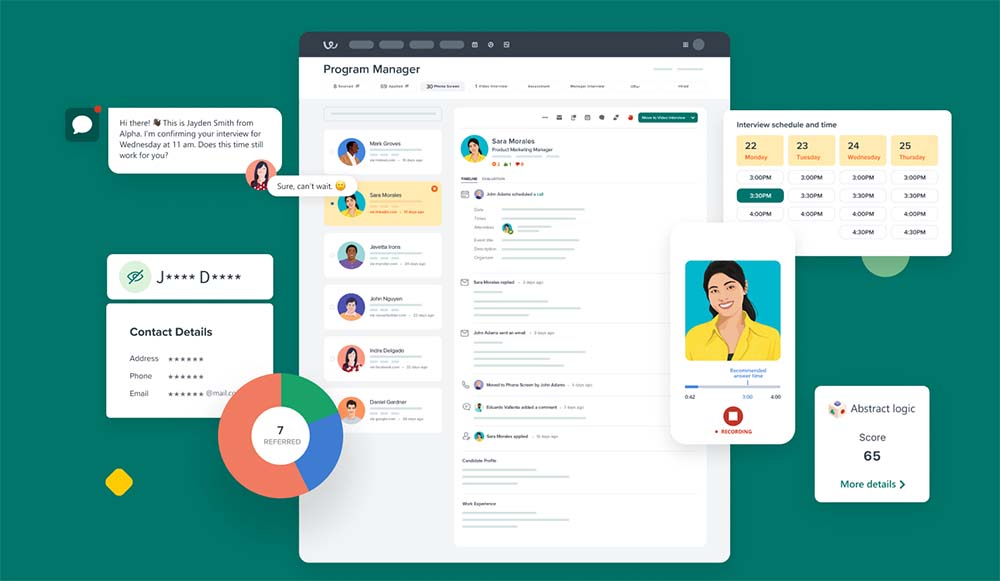 With Workable you can screen CVs, evaluate candidates and schedule interviews from wherever you are in the world. With over 6,000 global clients, Workable support companies to choose the very best employees for their roles with their software. They use AI to applicant track, they share your vacancies across hundreds of job sites and gather applicant information into easily digestible data for you. A top tool for anyone looking for intuitive software to connect them to the correct candidates.
2. Greenhouse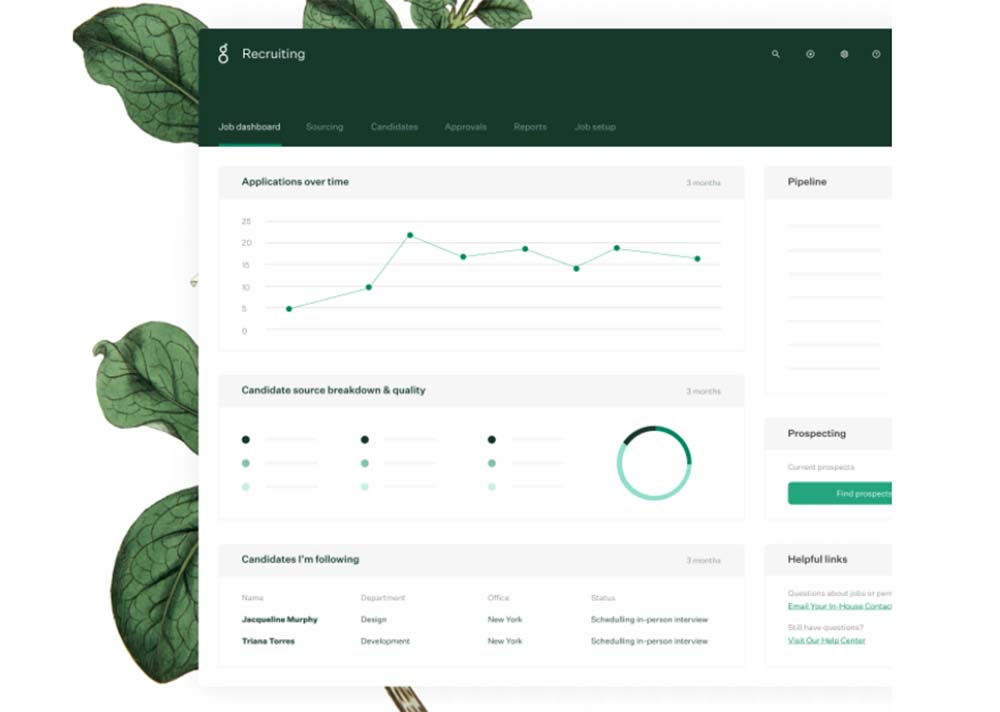 This software allows you access to the best talent and helps you on-board them once they're hired. Its streamlined candidate review and interview flow make the recruitment process easier to manage from start to finish, taking the stress out of hiring. Once the candidates are secured, Greenhouse enables you to integrate the new hires into the team quickly and tailor their on-boarding experience so they feel appreciated and included on an individual level.
3. SmartRecruiters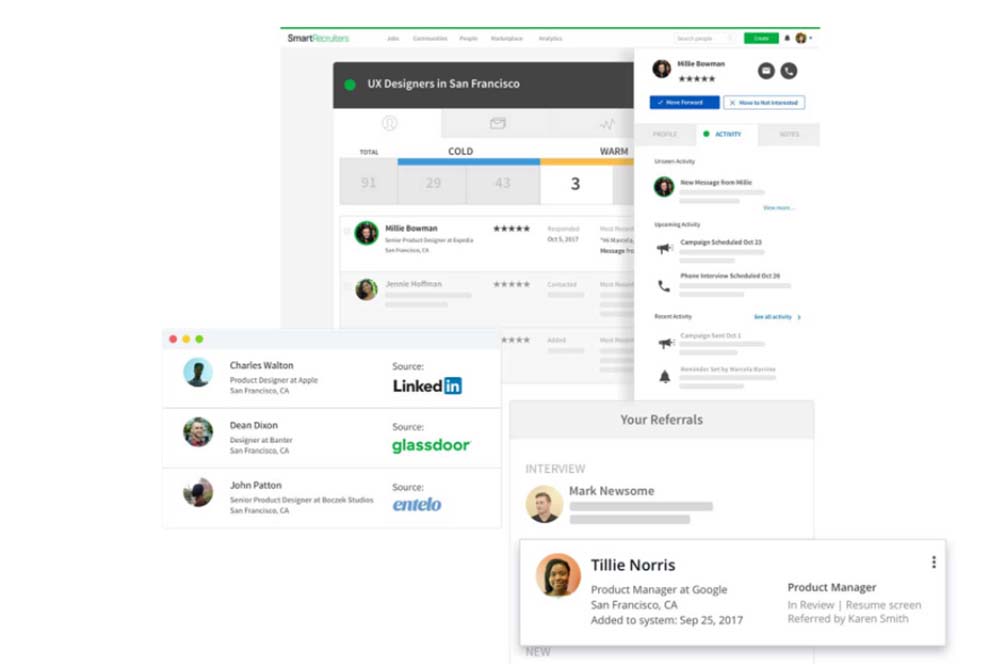 SmartRecruiters software allows you to build beautiful career websites and integrate your social channels and pre-existing contacts. You can gain access to more candidates with SmartRecruiters' direct sourcing capabilities and keep track of all the goings-on via your ever-evolving Sourcing Dashboard. There's a one-click apply process which makes it easy for your candidates to use, too.
4. Dice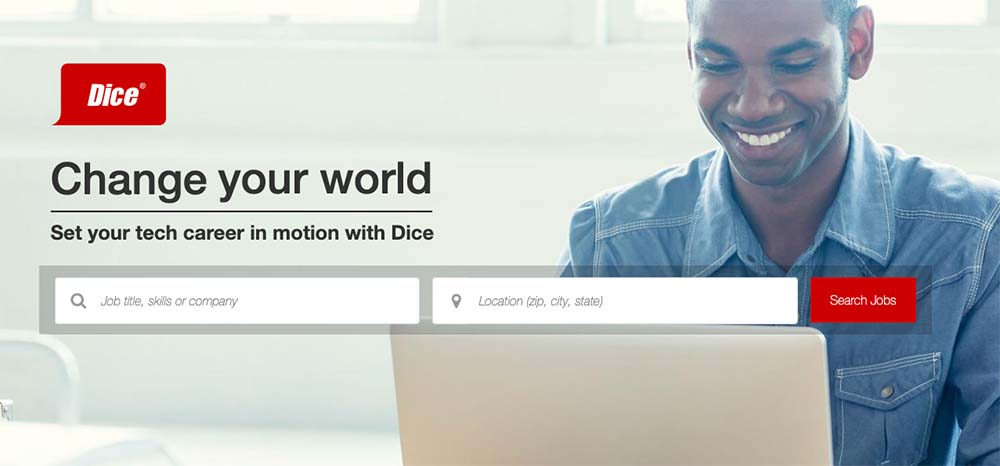 If you're looking to hire tech professionals, Dice has over nine million of them for you to browse to select the right talent. Dice pre-screens applicants to make your shortlisting process faster and smoother, while also giving you an insight into which of your candidates are most likely to make a career change. You can increase your brand awareness across the tech industry using this platform, improving visibility for tech talent.
5. Worksome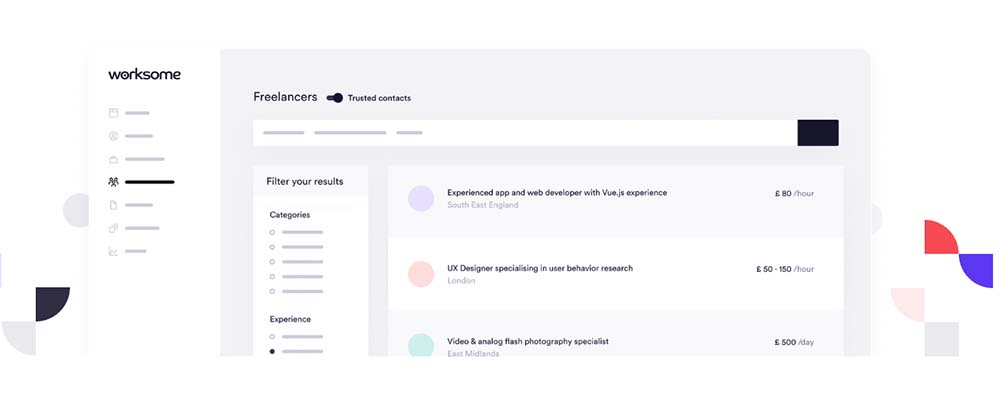 If you're looking to hire freelancers rather than permanent staff, or would like to expand your pre-existing talent pool, look no further than Worksome. You can hire talent faster and receive ongoing support and advice with Worksome, while accessing incredible freelance talent around the world. Worksome also helps you with onboarding and invoicing, enabling you to pay your freelance talent in just a few clicks.
6. Breezy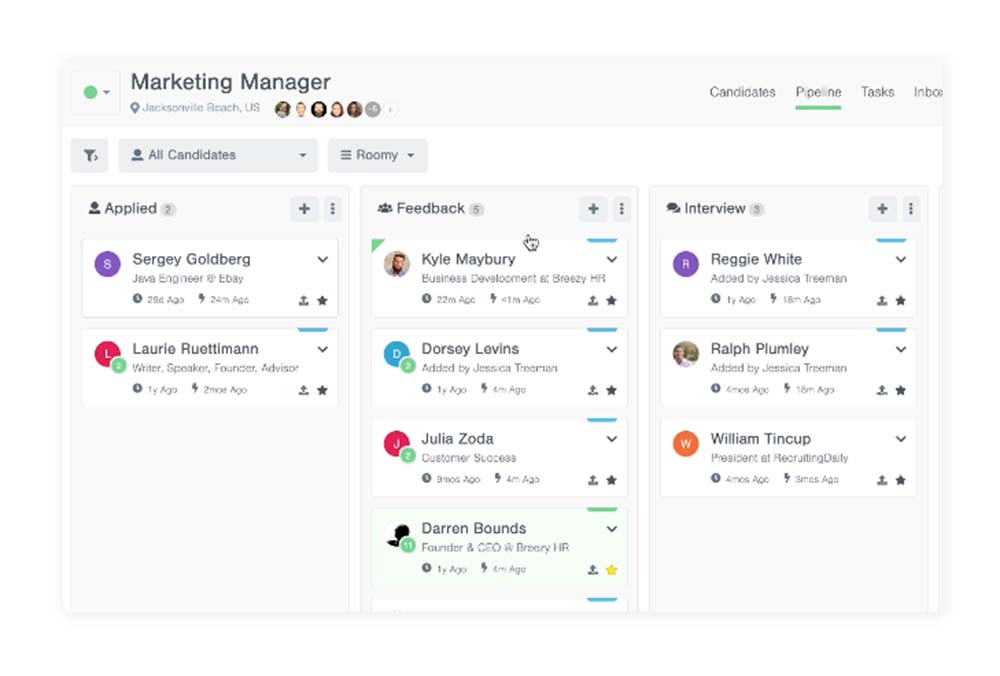 With Breezy, you can use its applicant tracking system and easy-to-use, drag-and-drop candidate pipelines to make your hiring process easier. You can automate tasks such as screening and scheduling and source candidates from across job sites. You can also post vacancies to over 50 job sites seamlessly, with just one click. Breezy allows you to involve your team in the hiring process, making it easy to collaborate when choosing the best talent.
7. GoHire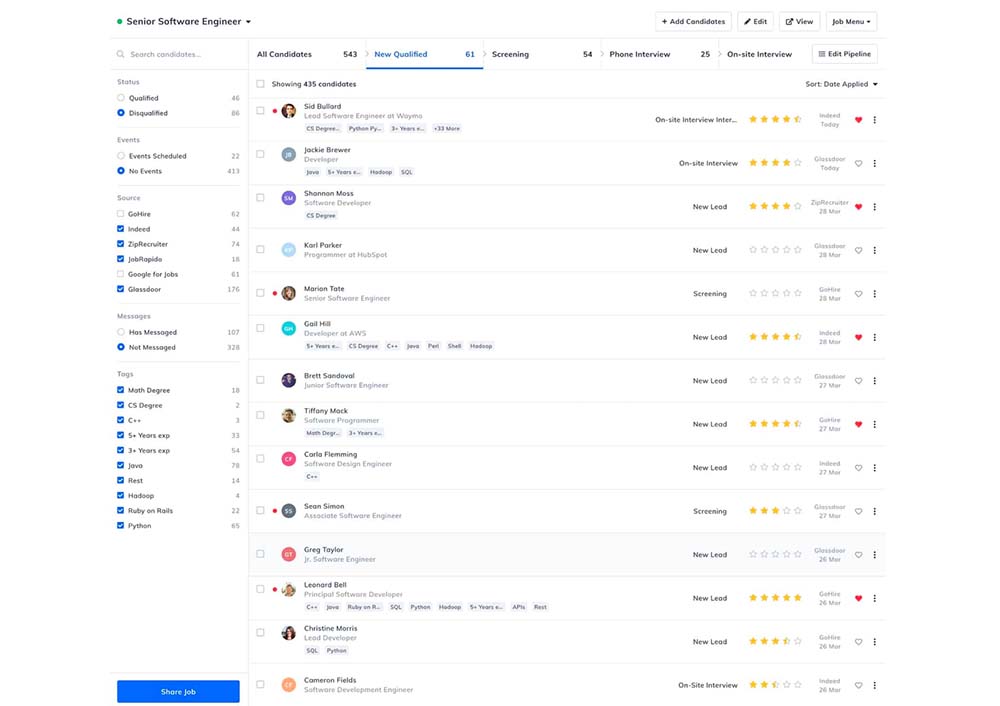 Small businesses can have their hiring workflow in one place with GoHire. They can find relevant candidates in seconds and track thousands of them with this software. Use their smart candidate selection process, questionnaires, evaluations, and reporting tools to secure the best employees to slot into your team, whittling all applicants until you get the right fit. GoHire has a dedicated UK support team which will help you along your hiring journey, just in case you need to reach out for any advice during the process.
8. Onskil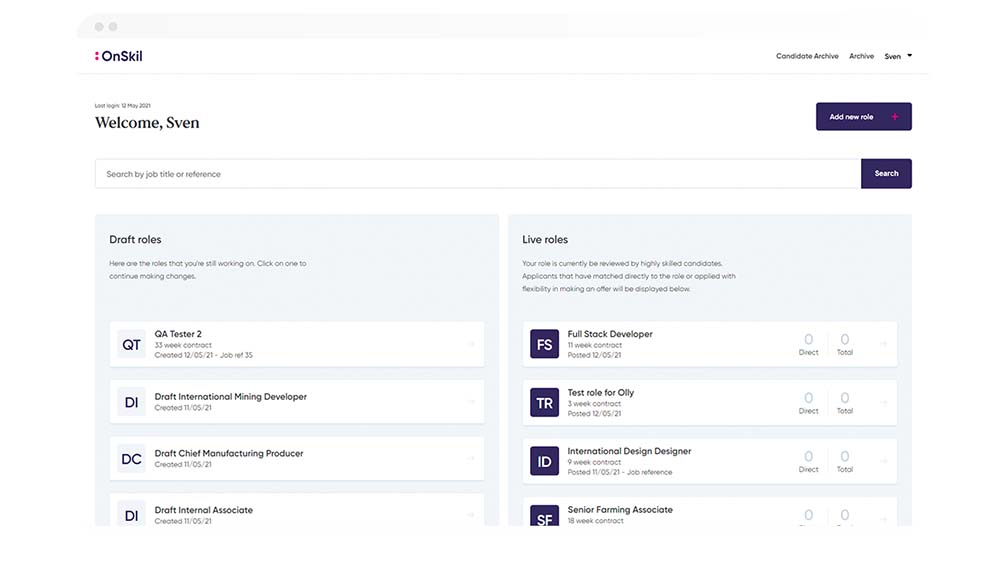 Inspired by dating apps, Onskil uses AI to match the right candidates with the right IT jobs. Onskil wishes to circumvent any existing unconscious bias in the IT industry by using tech to match a candidate's skills with the job requirements. Only when an applicant and a hiring manager 'match' will their contact details be shared, ensuring that you are hiring a candidate solely on their skillset. Onskil aims to be cheaper for hiring managers and also charges no fee for candidates.
9. Manatal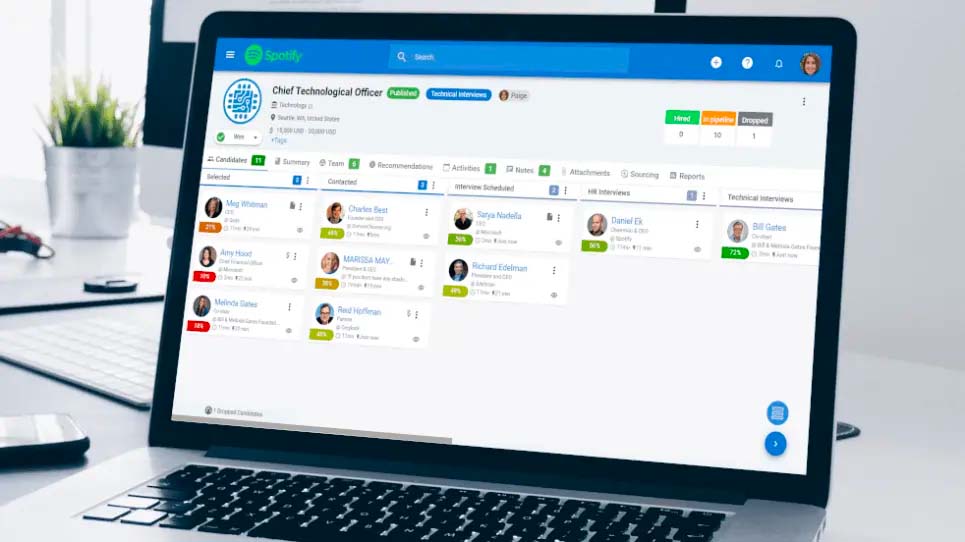 Manatal recruitment software claims it can have you set up, ready to hire in less than 15 minutes. With its multitude of tools and easy-to-use interface, you can drive right into your recruitment drive and start securing top talent. The software includes AI tailored candidate recommendations and recruitment pipelines, and an applicant tracking system to make things simpler.
10. Bullhorn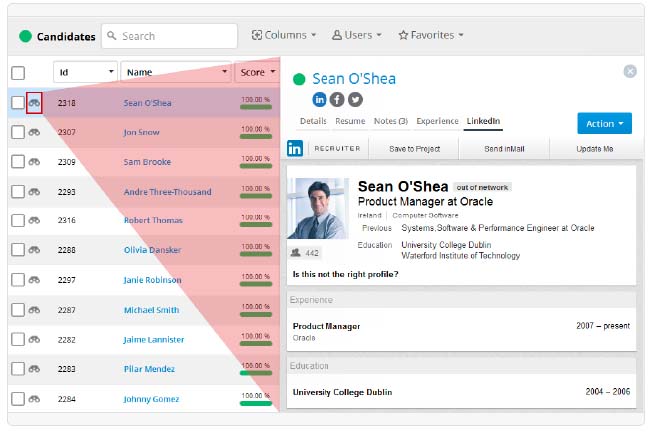 Creating and managing a start-up is a demanding project, but hiring for it doesn't have to be. If you're a small business working from the ground up and looking for recruitment solutions, Bullhorn can help simplify the process and expand your business at the same time. The software is intuitive, user-friendly and Bullhorn offers 24/7 support for its clients.
To see your company in any upcoming features we are arranging please email editorial@hurstmediacompany.co.uk