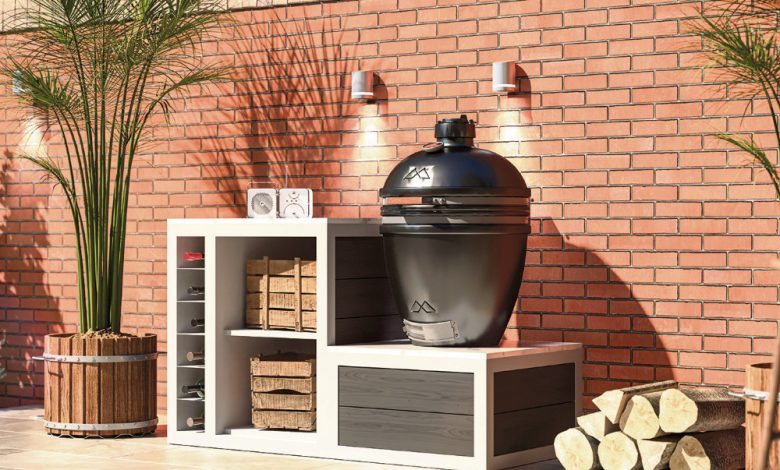 A garden is much more than just preparing a section of your outdoor space for growing vegetables or flowers. It also provides other benefits including helping the environment or providing stress relief by giving you a place to lose yourself in nature and forget about your troubles.
Gardening offers valuable exercise in the form of raking, mowing and digging and there is some evidence to suggest it can reduce the risk of dementia.
Gardens are important to the planet. Plants and trees grow there, taking in carbon and releasing oxygen. Through their pollinating activities, many insects are essential to the lifecycle of the world at large and your garden can help them flourish.
If you want to have a positive impact and be part of the solution to environmental deterioration instead of the problem, create a garden. The benefits for you, your family and the environment are undeniable.
Here are some ways to create your very own outdoor oasis
1. Grazers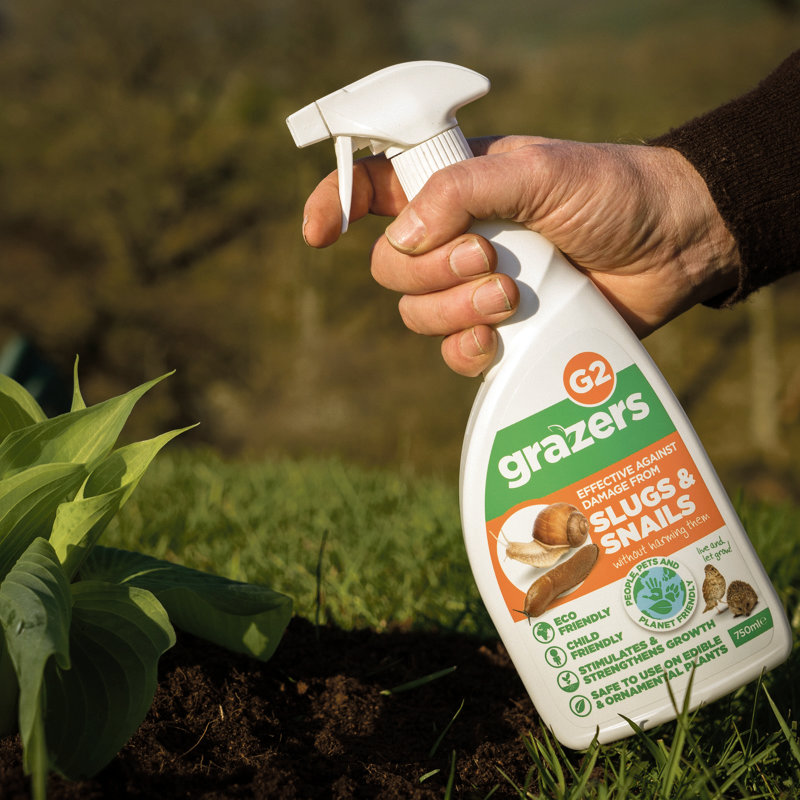 Our plants are precious to us… so is all our garden wildlife. Grazers uses specific calcium and plant extracts to give plants the ability to resist pest attacks, leaving everything healthy for wildlife to thrive.
What's eating your plants this spring? Rabbits, pigeon, deer and geese – use Grazers G1.
Slugs and snails – use Grazers G2. Cabbage white butterfly and aphids ­– use Grazers G3.
Red lily beetle – use Grazers G4.
When applied to green photosynthesising leaves and stems, the calcium-based, environmentally safe Grazers products work by creating a 'plant-mediated effect' that dissuades the pests from eating these plants. The indigenous pests then seek other nearby food sources instead while your plants to thrive, helped in their growth by the calcium nutrient in the products.
Grazers benefits not only your plants but also the predators of the plant pests, thereby keeping the natural wildlife food chain in place.
Find out more at grazers.co.uk
2. The British Association of Landscape Industries (BALI)
Looking for expert help and support with your garden or landscaping project? Need a garden designed, built or maintained? The British Association of Landscape Industries (BALI) can recommend over 900 accredited companies and individuals and is the leading trade association for landscape professionals in the UK.
Established in 1972, BALI stands for quality, integrity and trust, ensuring that every member listed on its website conforms to the very highest industry standards, giving total peace of mind when choosing your landscaping professional. Most BALI members operate nationwide, and while some remain locally or regionally focused, the quality and expertise they all impart to clients is universally acclaimed. Working to a set brief or providing inspiration for your next garden or landscaping project, BALI members are meticulous in their execution, designing, building and maintaining small, medium or large gardens.
Find out more at bali.org.uk
3. Johnsons Lawn Seed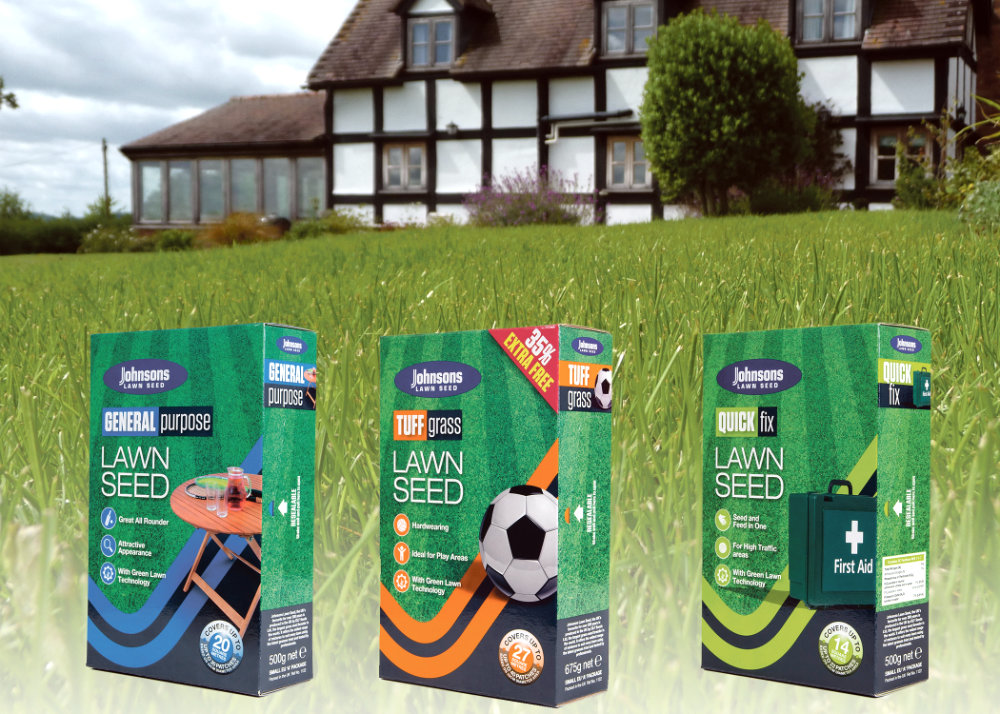 Patchy lawns have been consigned to history. New from Johnsons Lawn Seed is Tuff Grass
– a scientifically proven dog patch resistant lawn seed.
Established in 1820 Johnsons Lawn Seed is the oldest lawn seed brand in the UK with a long and prestigious record of product innovation and grass breeding. Part of the DLF group, Johnsons Lawn Seed mixtures are carefully designed and tested to ensure the best performance for lawn owners using the latest grasses from their research and development laboratories.
Each year Johnsons' customers rely on the company to produce better seed varieties than the year before. So the company spends a lot of resources on the lab and its research plots, with roughly 10% of its 800 employees are involved in research. It runs plant-breeding programmes across the world to produce varieties that flourish in harsh climates, on challenging soils and for the most demanding and critical audiences on the planet.
Find out more at johnsonslawnseed.com
4. Origin pools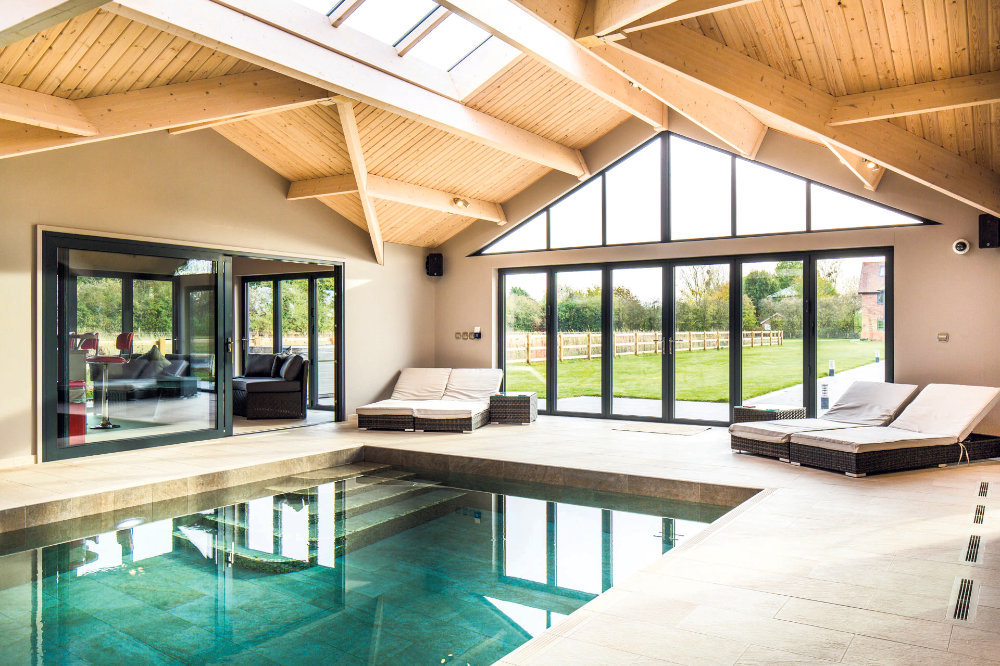 To this day, swimming remains one of the most popular health activities throughout the UK. It has a positive impact on your mental health and amazing advantages for your physical health too. Recent studies show swimmers have a lower risk of heart disease and strokes as well as lower blood pressure and reduced joint pain.
Swimming can also be a great source of family fun or the hard-hitting form of exercise you crave. However you choose to see it, Origin can make it happen. Their team of experts will design a place suited to your needs whatever wellness means to you, whether that includes space for a home gym, a sauna and steam room, juice bar or lounging area for the whole family to enjoy.
Origin's team takes complete control of the whole project, from the indoor swimming pool design, budget and construction to the building and maintenance of the completed project.

Find out more at originpools.co.uk
5. CJ Wildlife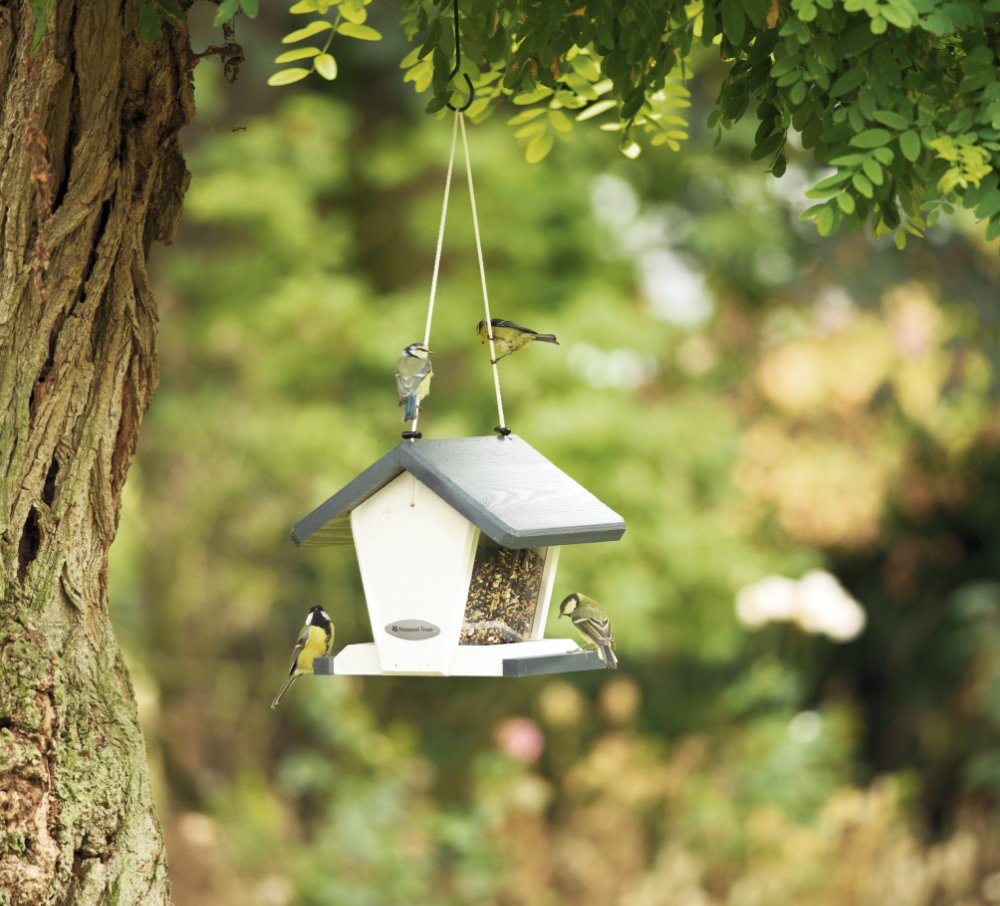 CJ Wildlife has launched a new collaboration with the National Trust to help you share the love of nature and care for the wildlife visiting your garden.
Spanning the whole range of wildlife care, from bird and wildlife foods, bird feeders, nest boxes and accessories to mammal and insect habitats. Products have been selected based on their exceptional quality, attractive designs, nutritious ingredients, plus sustainability and suitability for the wildlife that will use them. Every purchase from the range contributes to National Trust wildlife conservation projects, so you can make a difference both at home and in the wider countryside.
In addition to foods, CJ Wildlife also manufactures and supplies nest boxes/bird boxes, hedgehog houses, squirrel houses and frog bunkers, as well as insect habitats and bat boxes.
All CJ Wildlife's products are delivered direct to your door to help you create the perfect wildlife garden.
Find out more at birdfood.co.uk
6. The Outdoor Kitchen Company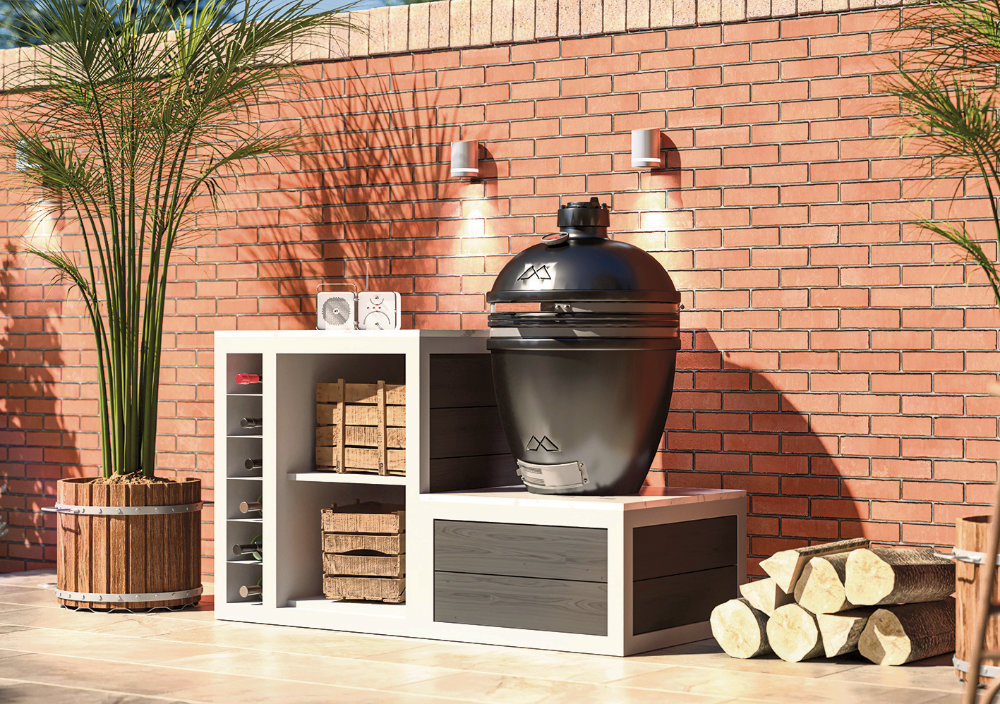 Take your alfresco dining experience to the next level with a stunning outdoor kitchen that can be designed to match your garden space, whether that be a rooftop terrace, decking area, or patio.
Hand-built in Hertfordshire, The Outdoor Kitchen Company design and build fully sustainable and freestanding outdoor kitchens that are constructed to withstand the British weather year after year with minimal maintenance. The company's Compact Range allows you to mix-and-match modules to build your perfect social and cooking focal point of the garden.
Made from powder-coated aluminium, composite panelling, and finished with a
beautiful, hard-wearing porcelain worktop, the kitchens are designed to last whilst being environmentally conscious. Key benefits include: weather-resistant aluminium frame designed to withstand the elements; frost resistant to withstand British winters year after year; ten-year anti-rot wood composite cladding with no annual maintenance needed; low maintenance and wipe clean design.
Find out more at outdoorkitchenco.co.uk
7. The Dryboot Company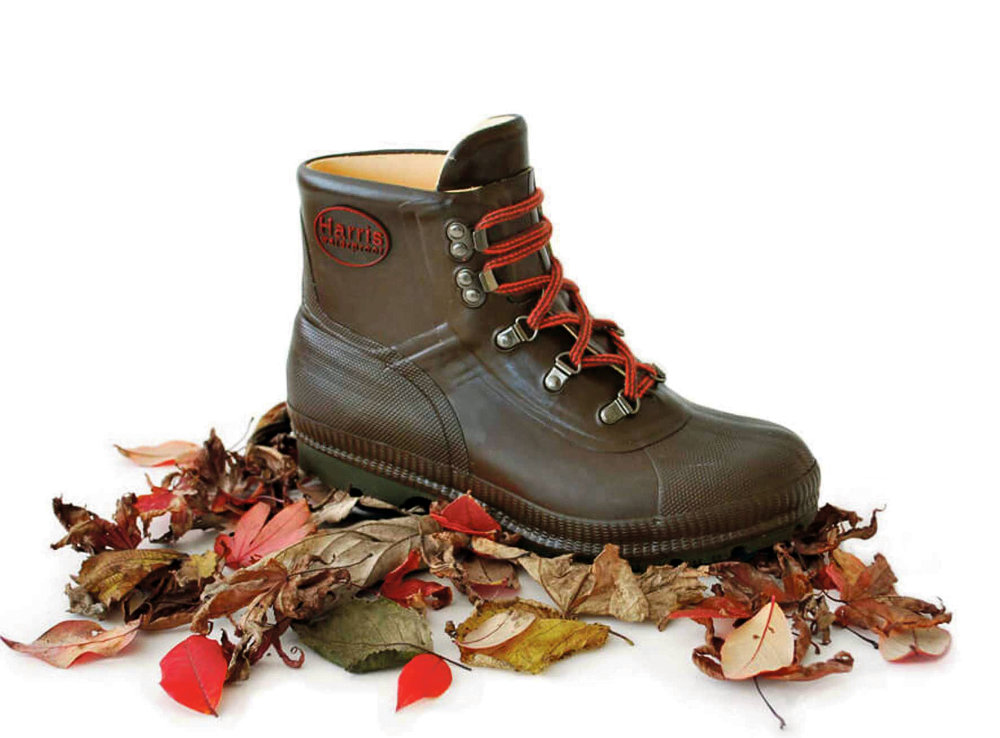 The Harris Dryboot is the only 100% guaranteed waterproof, multi-purpose, lace-up boot available in the UK. The first choice for many farmers, walkers, gardeners, anglers and field sports enthusiasts, it's ideal for those who need a comfortable, reliable, waterproof boot but prefer not to wear a knee-length welly.
In production for over 60 years, the design, construction, manufacturing process and materials used have changed little in that time – a real testament to its success.
The top-quality natural rubber construction of the boot makes it impervious to damage from bramble or rough undergrowth; a steel shank built into the non-slip sole adds strength and protection for rough terrain walking or heavy digging; generous sizing and deep gusset provides easy access; a cotton/jersey lining helps to prevent the foot and thick padding around the ankle area makes it extremely comfortable and prevents chafing or ankle rub.
Find out more at thedrybootcompany.com
8. Patio Black Spot Removal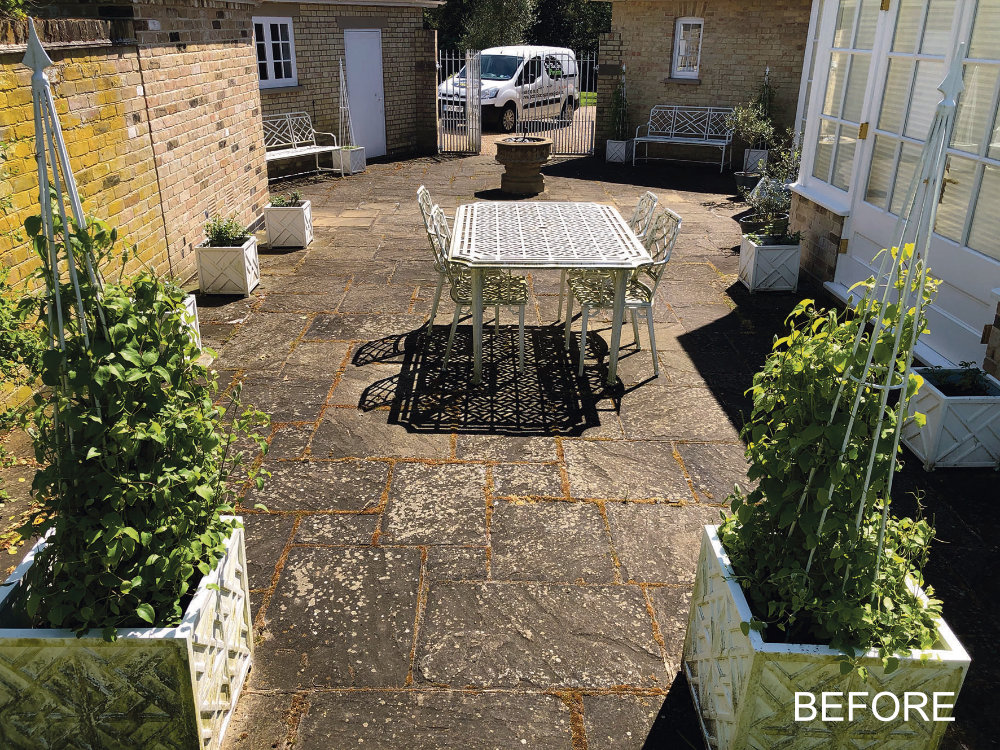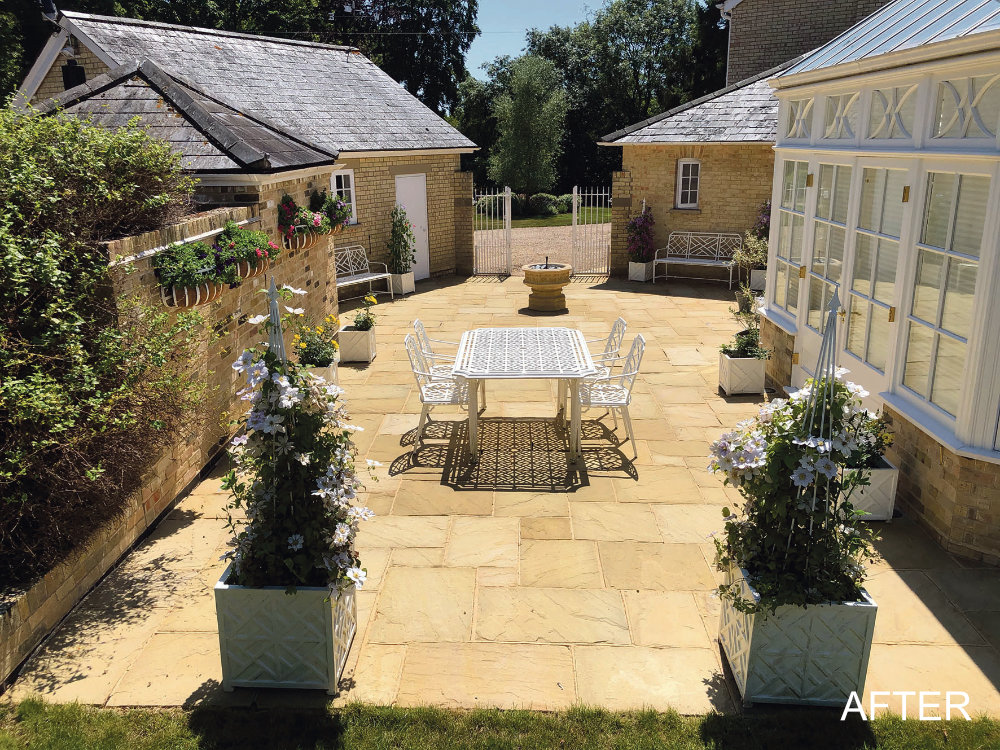 Spring is coming, the lockdown is ending, and you can begin entertaining outside! But that dreadful looking patio needs some real attention.
The first thought might be to replace it, but all it really needs is the right treatment. Breathe new life into your patios, quickly and effectively, with the innovative Patio Black Spot Removal System®. This complete restoration solution gently lifts layers of organic growth, without damaging the stone beneath, or surrounding plants, restoring your patio to how it looked when first laid, and permanently preventing the return of black spot and other organic growth.
To use Patio Black Spot Removal System, apply the solution suitable for your paving as instructed and watch it work its magic over just two hours. It will save you the expense of replacing your patio and let you concentrate on making the most of summer.
Find out more at patioblackspotremoval.com
9. Kamado Joe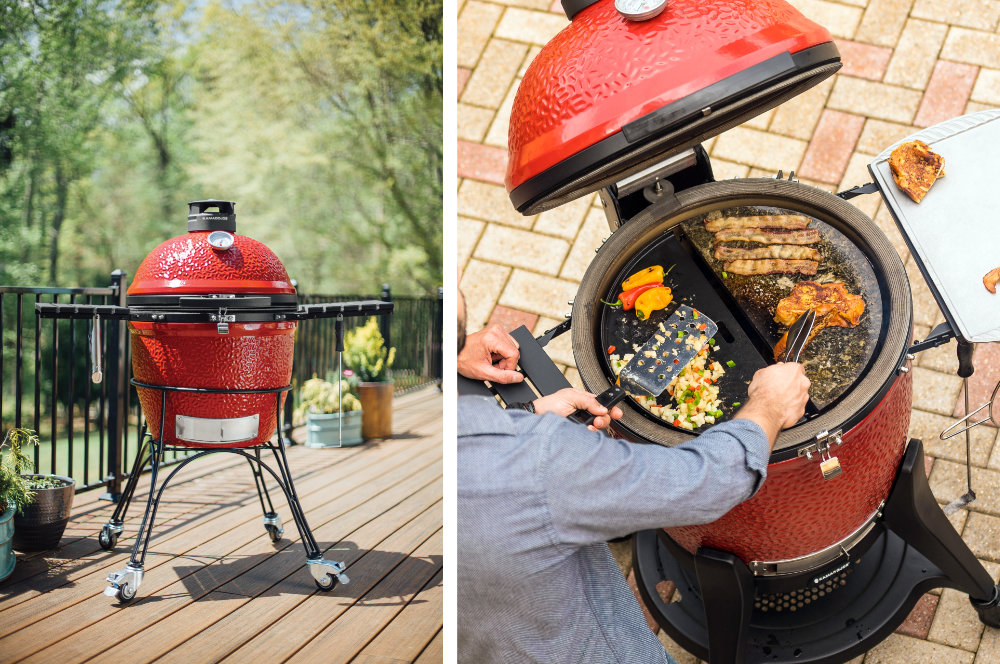 Ah, British summers – you just can't beat them. And what better way is there to celebrate the country's greatest season than to fire up the BBQ?
Well, you could upgrade your barbecuing experience for a start. Rather than settling for the usual charred sausages and no way of controlling the heat on your grill, opt to take your al fresco dining to the next level with Kamado Joe.
Designed with the world's most innovative ceramics, Kamado Joe grills offer versatile, quality cooking outdoors, meaning you don't just have to BBQ, you can smoke meat joints, bake bread, cook pizza and much, much more.
Every grill comes with an airlift hinge for light ease of use, a no-rust, rainproof vent for airflow control, and a multi-level rack design so you can increase your cooking space. It's the ultimate way to see in summer in style.
Find out more at uk.kamadojoe.com
10. ATCO
ATCO's long history of keeping it short began in 1921 ago and to mark 100 years since the launch of this iconic British brand, ATCO has created an exciting range of Centurion front-cut mowers – celebrating a heritage of providing 'the finest cut of all' for a century!
The new Centurion range offers great cutting and mulching performance – these are strong versatile machines that can tackle large gardens with ease. The front-mounted deck not only provides greater visibility of the cutting path in front, but also allows you to cut closer to the edges than ever before.
These mowers provide a smooth, high quality cut every time, as the cutting deck and power unit move independently allowing the deck to float and follow the ground contour. In addition, dedicated mulching machines fertilise the lawn as you cut by returning valuable nutrients back into the ground.
Find out more at atco.co.uk
To see your company in any upcoming features we are arranging please email laura@hurstmediacompany.co.uk or editorial@hurstmediacompany.co.uk