Learning is for life, not just for school. There are now more ways than ever to learn new skills and expand your knowledge, whether it's to retrain and change your career, take up an interesting and exciting new hobby or reignite an interest you enjoyed in the past. Whether you're ambitious or merely curious; whatever subject you're interested in, professional or personal; whatever your age, skill level and circumstances, there's a way.
It doesn't have to be a traditional educational route, either – you can study flexibly and online, whether you want to land a dream job and increase your prospects with new qualifications or take on a new challenge.
Here are a few possibilities to get your learning journey started.
1. CAPSLOCK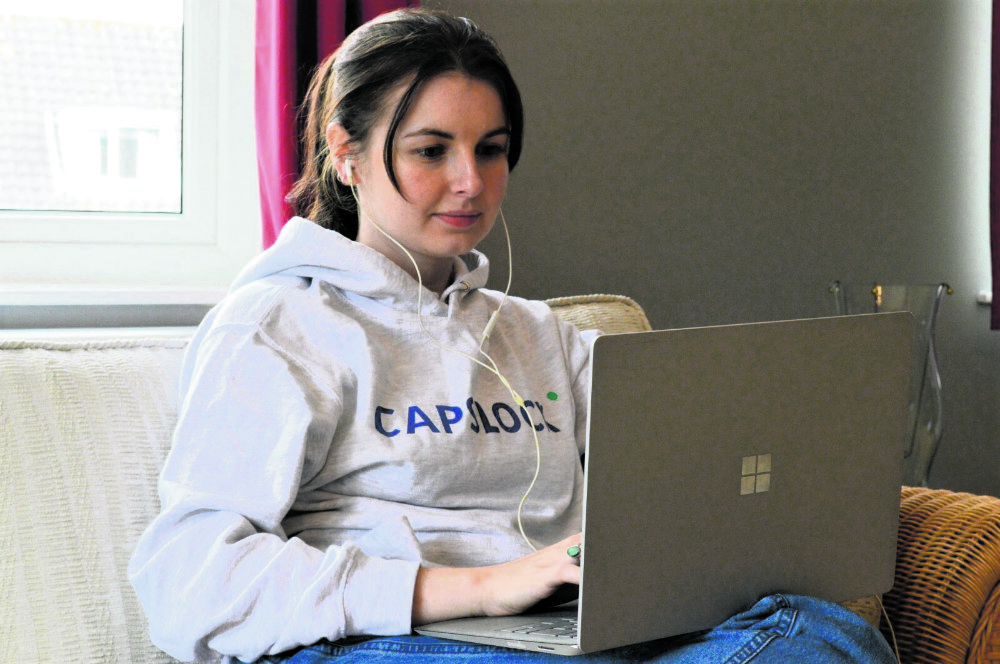 It's easier to switch careers than you might think thanks to CAPSLOCK. This groundbreaking, government-backed education institution reskills adults into cyber professionals in as little as four months, with no up-front costs. And no, you don't need existing cyber knowledge to apply.
The CAPSLOCK course focuses on retraining people via a revolutionary curriculum designed by former cyber security lecturers. It features over 400 hours of live tuition in an online classroom, over a period of either 16 weeks (full-time) or 26 weeks (part-time). It also includes four industry recognised cyber qualifications.
The idea is to combine the rigour of a master's degree with the speed of a boot camp, whilst tackling one of the UK's most urgent skills gaps. It is estimated that the cyber sector will need an additional 3.5 million qualified professionals by 2023, so it's a great time to make a career switch to this future-proof industry.
Find out more at capslock.ac
2. Babbel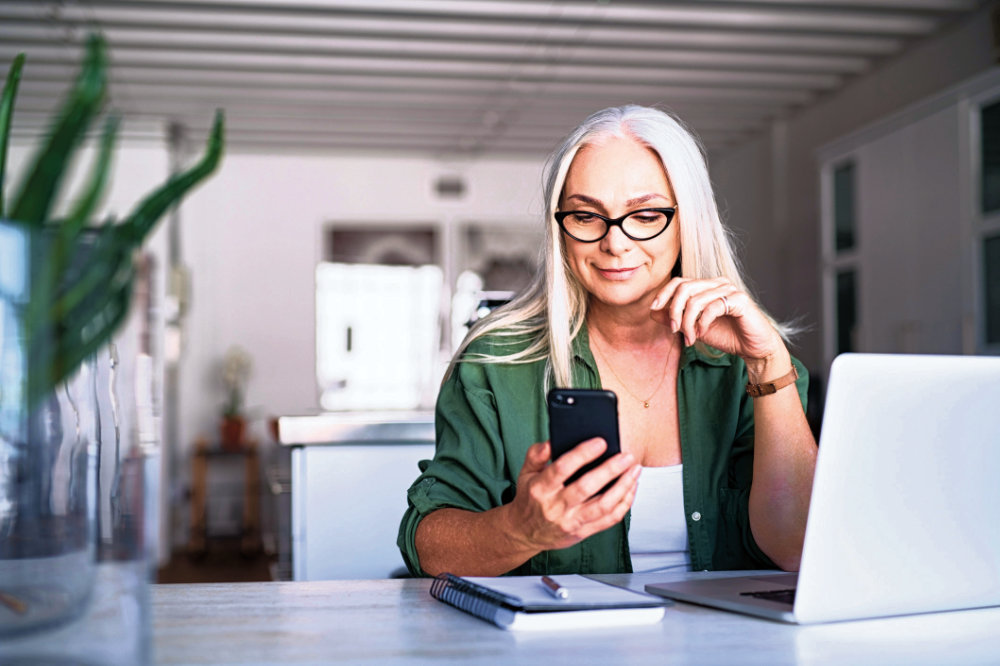 Found anything useful at home lately? That mug you forgot about at the back of the cupboard? Pennies behind the sofa? How about an exciting new language and culture?
With the language learning app Babbel, you get lessons crafted by a team of over 150 language experts. But you also get to uncover and enjoy a new culture every day. Because from food to phrases and dancing to dialects, language and culture are inseparable.
Lessons are based on real-life conversations to get you speaking ASAP and, before you know it, you'll be using your new skills and knowledge. Maybe cooking a delicious new dish, like a regional speciality, whilst proudly showing your loved ones on the phone what you've learned so far!
Babbel's experts also customise content for native English speakers. In-context grammar tips, 'false friends' lessons, and more offer a more tailored, relatable and effective language learning experience.
Find out more at babbel.com
3. The Art Institute
The Art Institute's online art appreciation course is a comprehensive and flexible art history course delivered in a supportive learning atmosphere. The course will help students think critically and become art savvy. The focus is to develop a deep knowledge and to expand the student's horizons to enjoy art with confidence either as a hobby or to support certain career options.
Course curator Hilary Kay, best known for her appearances on the BBC's 'Antiques Roadshow' programme, has brought together 12 remarkable authors presenting the students with an engaging course to study at home, whenever it suits. Students can enrol every day of the year.
A tutor will be allocated to the student upon enrolment, who will guide the student through each module of the course, while giving constructive feedback on all submitted work. Benefit from 24 hours' support for all levels.
Find out more at theartinstitute.co.uk
4. Oxbridge Content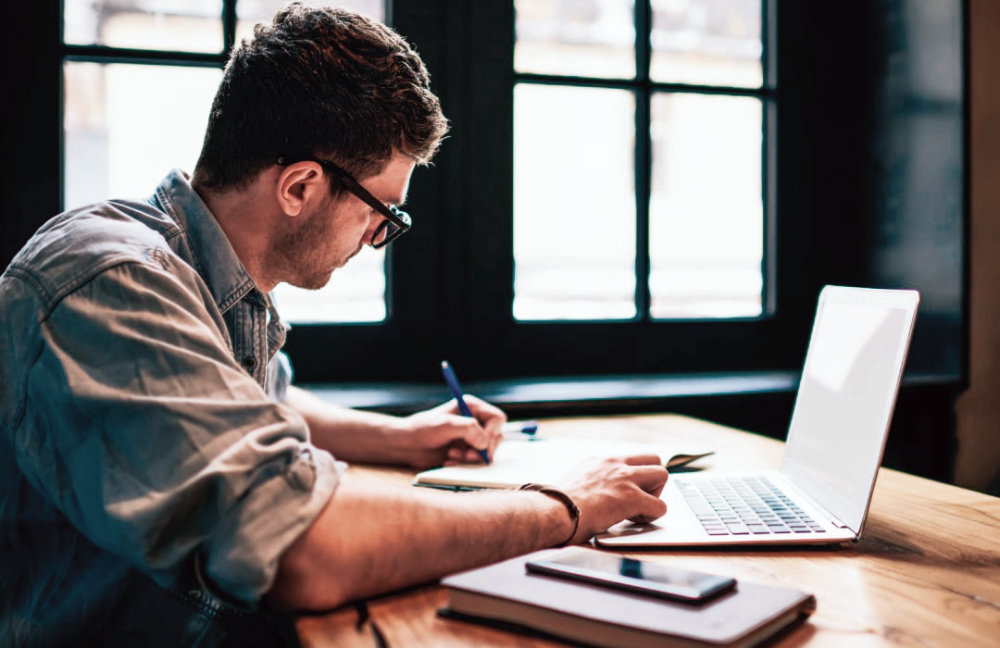 Now is the best time to launch a business. Oxbridge Content's business plan writing service provides the highest level of support for writing the best plans for your pitch. Preparing to pitch your start-up or company to shareholders or investors is almost always a daunting prospect, no matter at what stage of seed or funding you find yourself. Where an ill-conceived or poorly communicated business plan can halt many ventures before they've even gotten started, a well-written document can mean the start of a truly successful company.
At Oxbridge Content, they have taken lengths to develop their own bespoke business plans service, combining excellent copywriters with a multitude of business and industry experts, aiming to write a plan, and continued support, that will help launch your new chapter. Their business plan writing services include expertly crafted business plan writing, expert business plan help and a tailored service, based on your needs.
Find out more at oxbridgecontent.com
5. ITonlinelearning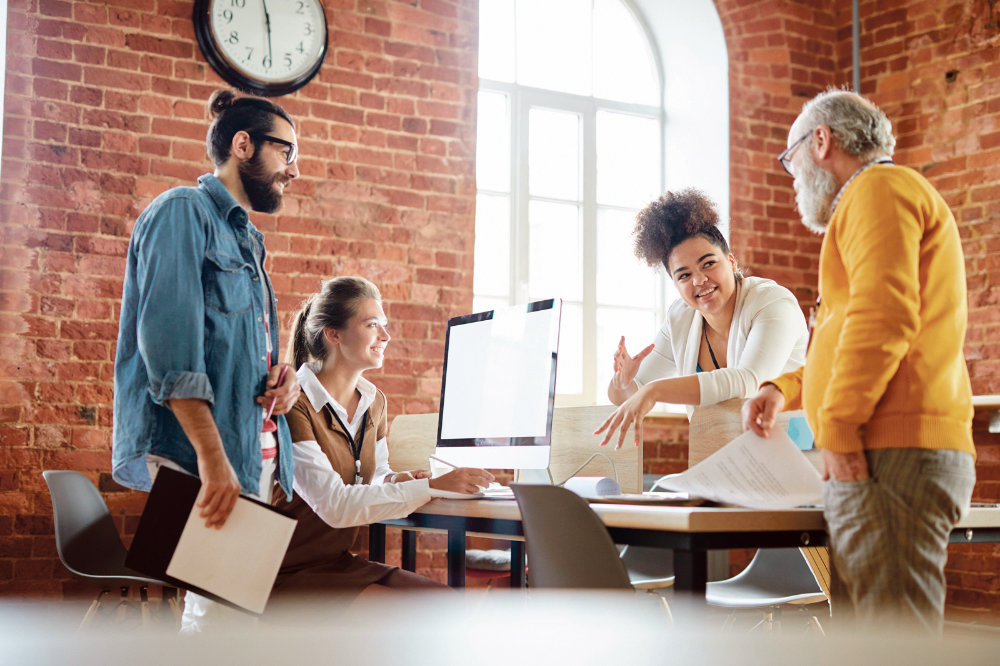 ITonlinelearning specialises in providing training and career placement to individuals looking to switch careers and move into the lucrative project sector.
They use bespoke, accredited training material to ensure that you earn UK-relevant qualifications in project management, change management and business analysis while fully supporting you with their team of mentors, tutors and recruitment consultants.
They're so confident in the effectiveness of their programme that, if they don't place you, they offer a money-back guarantee!
Once you complete the training programme and are then suitably qualified, their recruitment team will work with you to help secure your first job in this exciting field. Students who have completed their programme will work as junior project managers, project support officers, project administrators, co‑ordinators, analysts, senior administrators and account managers.
The aim of the programme is to empower you with accredited qualifications, a professional CV and career skills, helping you to stand out in the job market.
Find out more at itonlinelearning.com
6. Benslow Music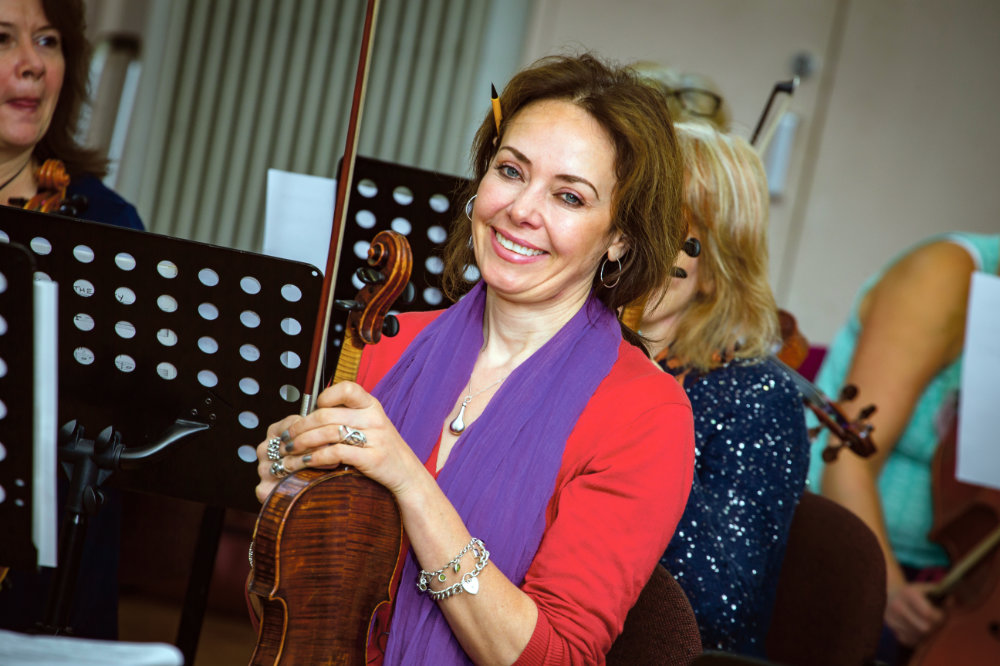 Do you love the sound of strings and wish you'd had the chance to learn?
Benslow Music is launching 'Late Starter Strings', offering adult music lovers the opportunity to have a go at learning a violin, viola, cello or double bass. Classes will be informal and fun, with the opportunity to have friendly, inspirational lessons individually, in pairs or groups. This is for everyone – regardless of ability!
There'll also be some informal play alongside sessions, where Benslow Late Starters will get the chance to work with other local string players, to experience the joy and fun of playing together.
Taking the leap as an adult to learn an instrument can feel a bit lonely. However, Benslow Music is creating a fun and supportive environment to learn, and quickly get to play with others – which is what music's about.
Find out more at benslowmusic.org
7. Enginuity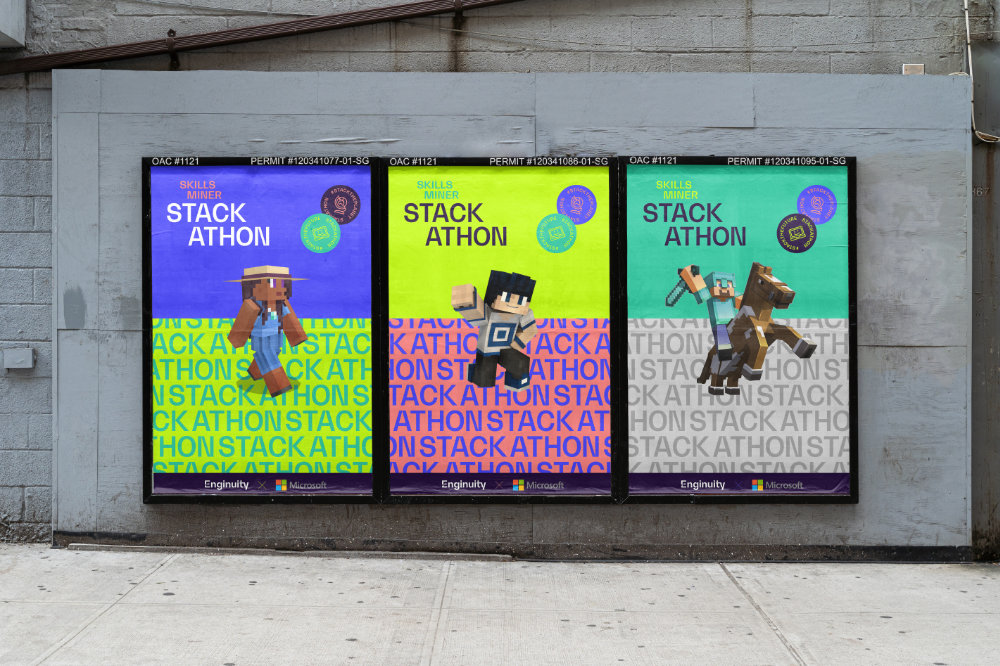 Enginuity are passionate in their belief that, given the opportunity, one engineer can change the world. However, for far too long, too many young people have been denied the opportunity to put their engineering talents to use. The next George Stephenson or Ada Lovelace could be going through the school system right now – but they need to be inspired by what engineering is and excited about what a career in engineering could look like.
That's why in 2019, Enginuity launched their award-winning Skills Miner game. Based on the record-breaking popular Minecraft game, Skills Miner helps young people to discover engineering through gamification while embedding the digital skills that are becoming ever more important to engineering careers.
Skills Miner really came into its own during the Covid lockdowns and has become a powerful learning tool for parents and teachers alike to use in the home and remotely
Find out more at enginuity.org
8. Future Connect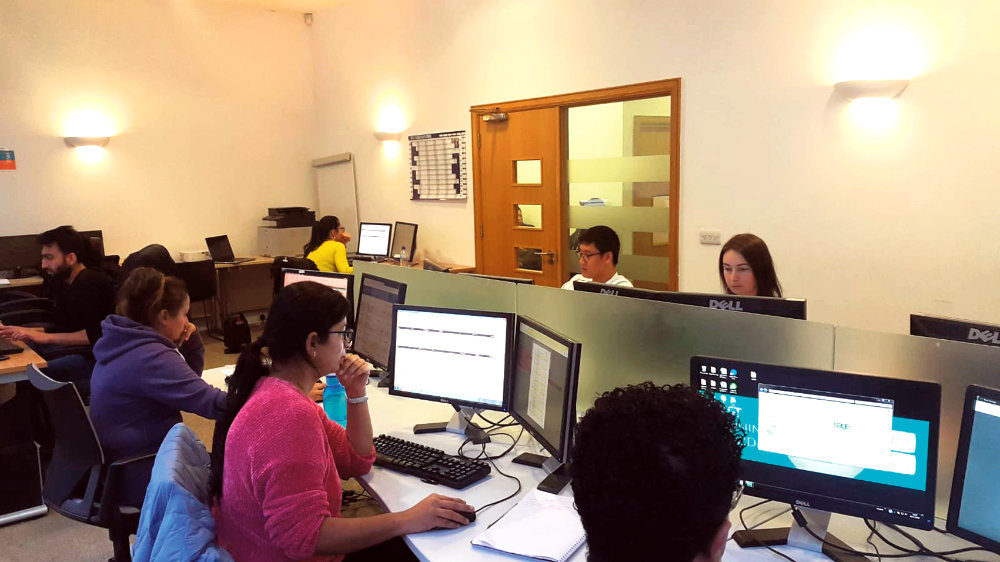 Covid-19 has taught us many lessons and has affected our personal and professional life. If you are planning a career change, looking for a stable job and one which is future-proof, you should consider becoming an accountant.
Accountancy is a demanding profession. It requires more than just ambition to be an accountant, it requires your full attention and complete command of subjective knowledge and technical skills. This is where Future Connect Training's winning formula of blended AAT qualification with hands-on practical experience can help you kick start your accounting career.
AAT, a global body of accountants, offers a qualification that many employers admire and is a CV booster. At Future Connect Training, not only do they provide you with quality AAT tuition but their courses also combine theory and practical aspects. This includes accounting work experience at bookkeeping, accounts assistant, management and accountant levels.
Courses are available nationwide.
Find out more at fctraining.org
9. Learning People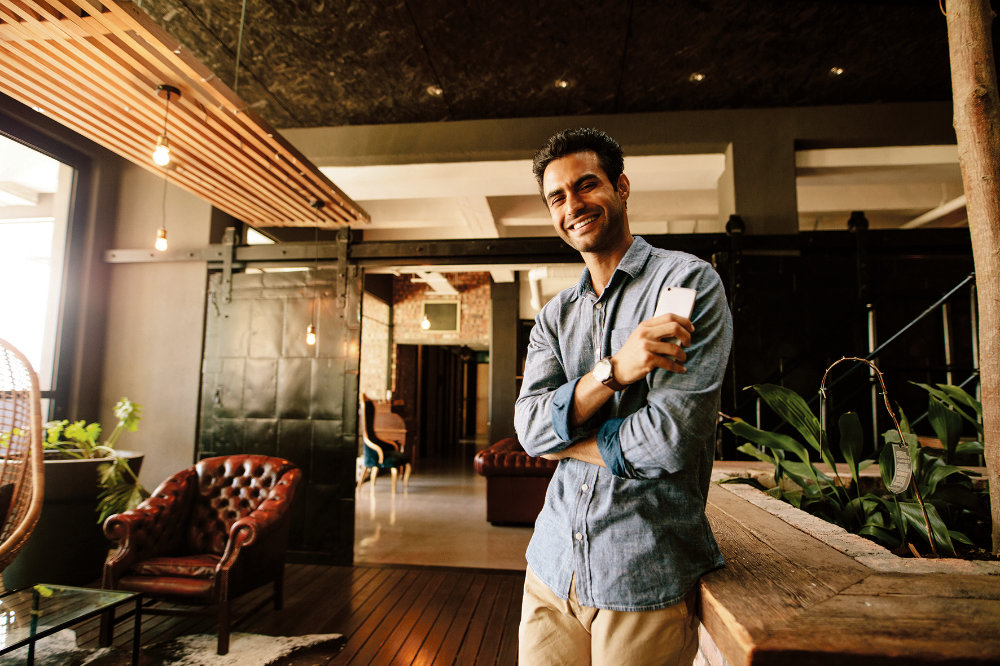 Have you been made redundant, furloughed, or faced career uncertainty? Retraining in tech is one of the most accessible ways to secure your future in an innovative, sustainable and growing industry.
According to the Office for National Statistics (ONS), there were 1.58 million tech roles available in the last quarter of 2020. The tech industry has remained resilient and has continued to grow through the digital transformation which has been accelerated over the past year.
Since 2010, Learning People have built career pathways for the tech and project management industries.
Their award-winning StudentCare™ team can help you every step of the way, including direct access to career support to help you navigate the jobs market and secure employment.
Compared to traditional education like university, Learning People's full-service career pathways offer flexible training to your schedule, 360 careers support and an integrated alumni community to build connections.
Find out more at learningpeople.com
10. Point Blank Music School
Established in London in 1994, Point Blank Music School has since taught over 50,000 aspiring artists, musicians, DJs, producers, managers and music industry professionals worldwide.
For students looking for a fully funded, hands-on degree from a top-ranked music school in the heart of East London's creative hub, then Point Blank might just be the place.
Whether you want to study in-person, online, or a combination of both, Point Blank are open for clearing and have limited places remaining on their fully funded, hands-on Music Production, Sound Engineering, DJing and Music Industry degrees. With standard three-year and accelerated two-year options available, their industry expert lecturers, state-of-the-art studios and extensive industry connections will enable you to succeed in the ever-changing music industry.
Can't make it to London? Point Blank offers a range of incredible online courses that can be studied from home.
Find out more at pointblankmusicschool.com
To see your company in any upcoming features we are arranging please email editorial@hurstmediacompany.co.uk