From Love Actually, The Holiday, or Four Christmases some of the best-loved festive films are based on romance.
But if you would rather gaze into your other half's eyes rather than the TV screen this year, these advent calendars are sure to ignite a spark over Christmastime.
Have a look at some of Checklist's favourite advent calendars designed to bring you and your other half closer together over during the countdown to the big day.
1. Urban Botanist Plants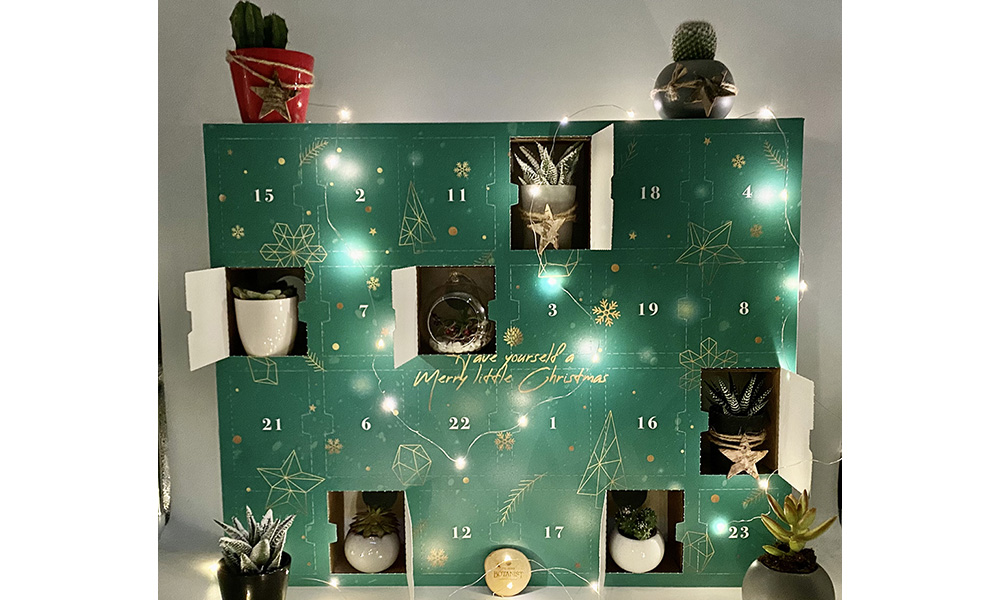 Whether you are letting your love blossom over some succulents or pruning your garden these adorable little plants are perfect to bond over; either as a couple or to spruce up the home.
The world's first plant advent calendar has been launched by The Urban Botanist. This calendar comes complete with a whole host of festive surprises for plant lovers, keen gardeners and those who just love a unique decoration.
Surprises include Airplant Christmas baubles, potted succulents and fairy lights to liven up your living room.
With discreet light holes on the back of the calendar, your hardy desert succulents and cacti receive the light they need to thrive and flourish, ready to surprise you each day in December. Each of the calendar's surprises will continue to thrive long into 2022, making it a sustainable calendar as well.
Find out more at selfridges.com
2. CEWE's Photo Advent Calendar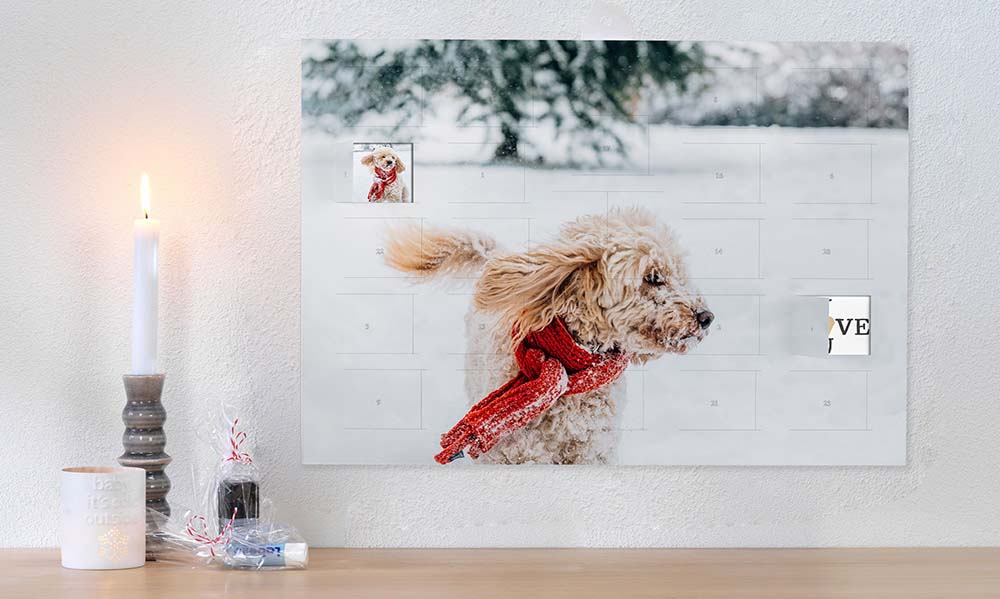 Your journey together may have started as lockdown love, or you may have experienced many years of happy moments to date. So why not relive those special times throughout December?
With CEWE's Photo Advent Calendar, relive 24 nostalgic moments and romantic nights since your first date, as your completely personalised calendar reminisces the highlights of your relationship so far.
Find out more at cewe.co.uk
3. HonestBrew's Craft Beer Calendar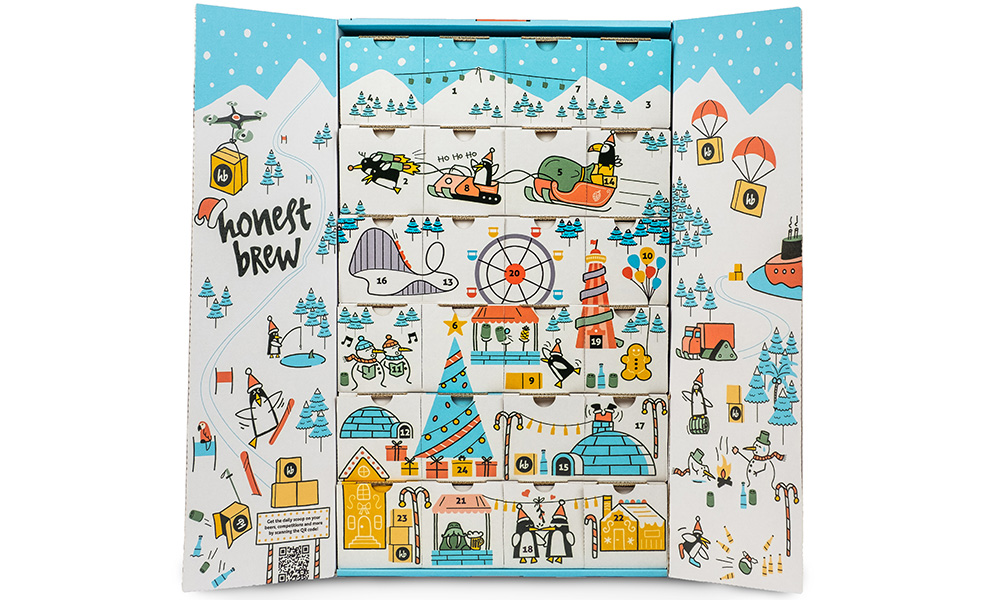 It is often said that the way to a loved one's heart is though beer. But this doesn't have to be just a one-person experience. Once all beers have been savoured, couples can sit down for a games night using the board game printed on the reverse.
Featuring 12 new and unique HonestBrew collabs, this year's interactive advent design also offers fans chances to win beery bonuses – plus their online guide lets boozy aficionados learn about each brew in the Christmas range.
With a range of styles from hoppy IPAs, to silky Stouts, the festive feeling's sure to fly as high as Santa's sleigh as each door reveals something delicious.
Find out more at honestbrew.co.uk
4. The Bear's Brownie Calendar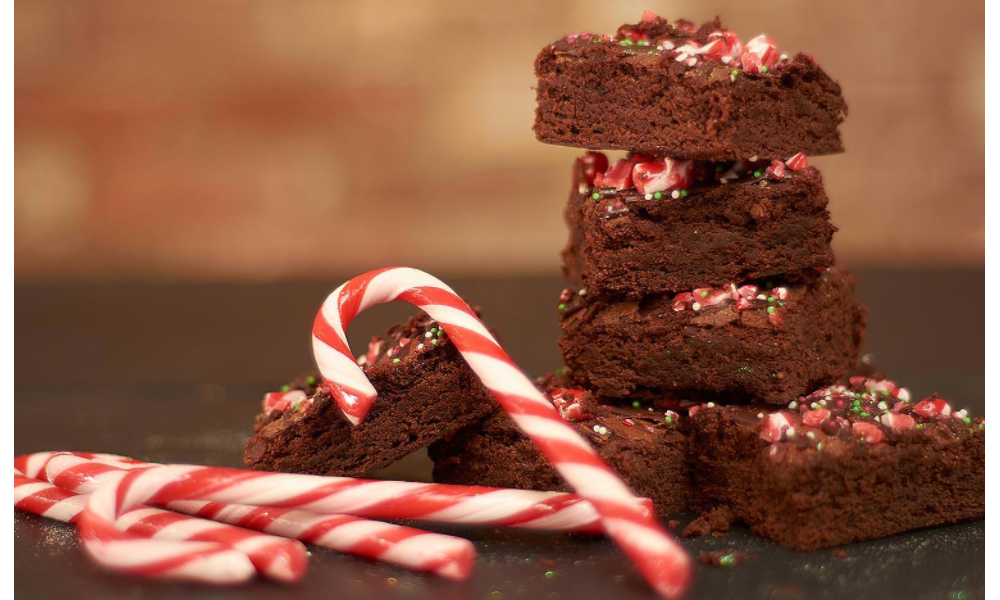 It wouldn't be a couple's calendar without a little bit of indulgence would it? Feel warm and fuzzy with The Bear's Brownies Advent calendar, which is the perfect option for any choccie lover this Christmas. With 24 double-sized, tree-shaped slabs of mouth-watering brownies and blondies, it will take some serious willpower not to eat them all in one go!
Each brownie comes individually wrapped and numbered to be enjoyed on the countdown to Christmas Day. The calendar is delivered in two festively decorated boxes through December, to ensure peak freshness of your beautiful brownies.
The calendar is packed with Bear's Brownies classic flavours, as well as the limited-edition festive flavours which include Gingerbread Brownie, Candy Cane Brownie and the brand-new Stollen Brownie.
On Christmas Eve, you'll receive an extra special treat- a large slab of Billionaires Brownies, topped with gold leaf as an especially festive treat. To share or not to share though?
Find out more at bearsbrownies.co.uk
5. Newby Teas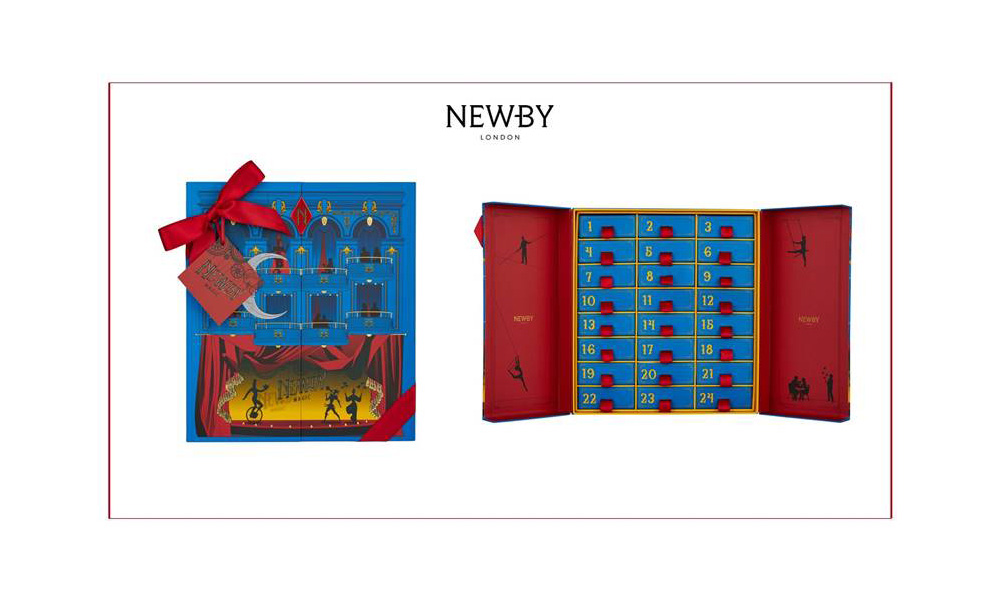 Whether it is a classic love tale such as Romeo and Juliet or something a little bit more risqué like Moulin Rouge, you are never short of romance at the theatre. London's luxury tea brand Newby Teas' new 24-days Christmas Advent Calendar has been inspired by the magic of the theatre, showcasing their most spectacular, colourful and spellbinding advent calendar yet.
An inviting illustration recreates a night at the theatre, the ornate Newby Teas Advent Calendar is adorned with silhouette images of unicyclist, tightrope walker, acrobat and a host of other skilled performers. The dedication these artists bring to their craft, mirrors the time and care taken by Newby Teas to produce only the very best teas.
Find out more at newbyteas.com
6. Whittard's Coffee Advent Calendar for Two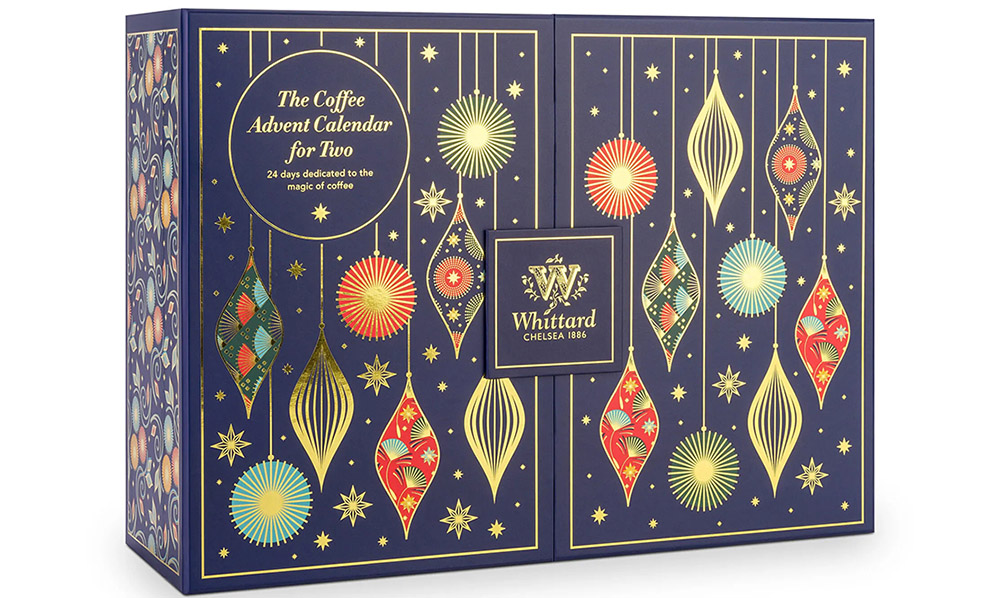 Delve into an advent calendar like no other; because the little ones shouldn't get to have all the fun. And all you need once opening a door is your favourite mug, a kettle, a loved one and dash of Christmas cheer.
A truly special gift for the coffee lovers in your life, take them on a journey of discovery from 1 December through to Christmas Eve, with two easy-to-use coffee bags to uncover every day.
This calendar contains 48 coffee bags for 24 days of December and features some of their signature blends such as Whittard House Blend, Guatemala Elephant and Festive Coffee.
Enjoy hot or iced. Make your coffee your favourite way as an Americano, latte, mocha, cappuccino or any style you prefer.
Find out more at whittard.co.uk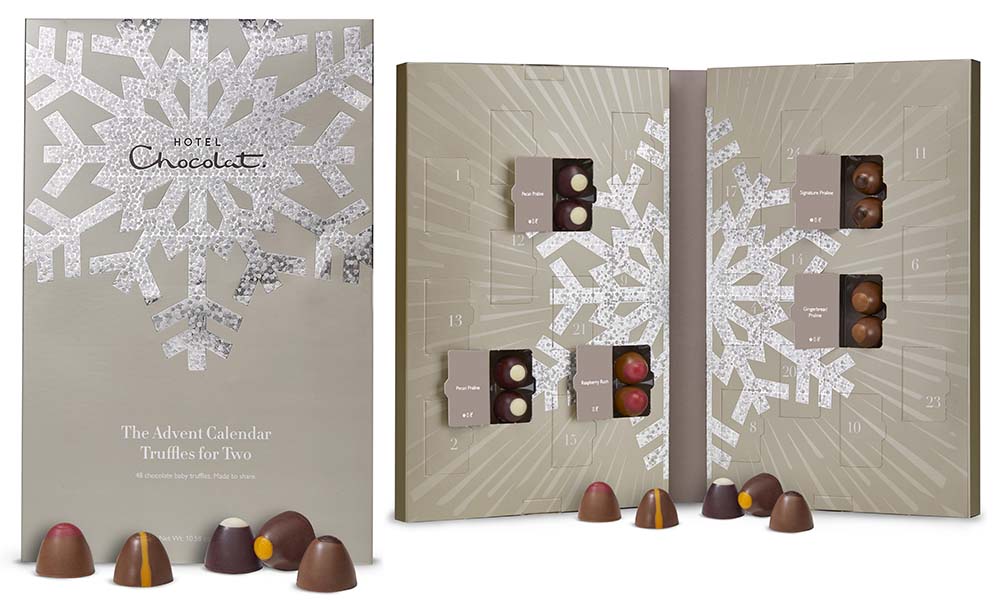 Christmas has always been a romantic time; the cold weather sends you to the sofa to cuddle up under a blanket with your loved one clutching hot chocolates or hot toddies. But when the morning rolls around again, you don't want to be fighting over who gets the chocolate in the advent calendar. You may have got older, but you haven't fully grown up just yet.
Here for harmonious chocolate-based happiness, Hotel Chocolat have created an advent calendar for two. Behind each door you'll find two identical ruffles – two of the same so you can decide which ones are your joint favourite throughout December.
Along with an uplifting message for each day, this calendar is sure to make even the Scrooges feel merry. After you've popped open the door you'll find a variety of our favourite truffles; Salted Caramel Cream, Gingerbread Praline and Raspberry Rush to name just a few.
Find out more at hotelchocolat.com
8. Date a Day Calendar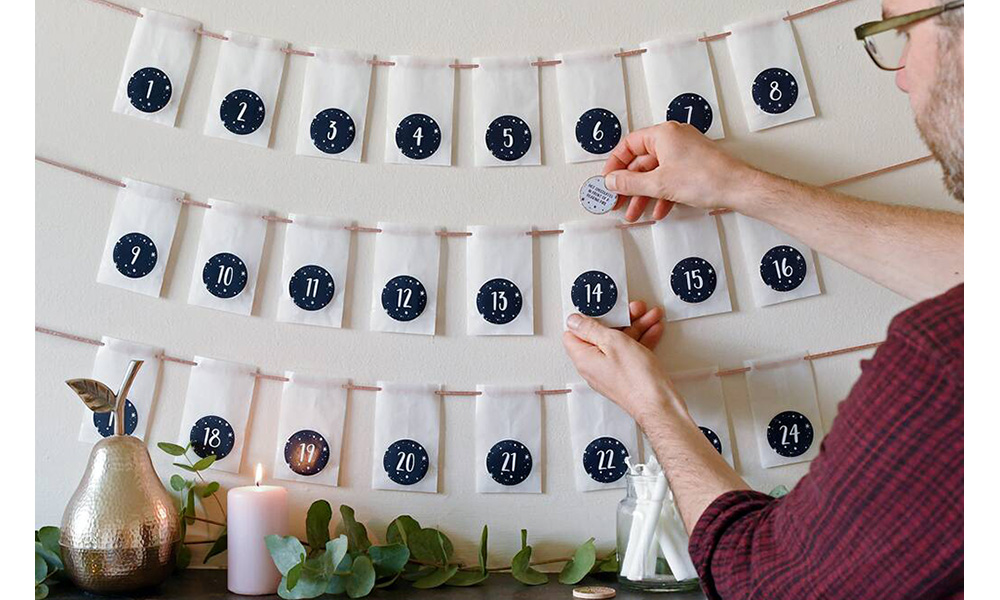 This innovative advent calendar from Clara and Macy features 24 date ideas for every day of December. Perfect for encouraging relaxation and spending some much-needed quality time with your life-partner.
Some of these experiences are simple yet create little moments of romantic bliss in everyday life to enjoy together, from movie nights to coffee dates.
Find out more at notonthehighstreet.com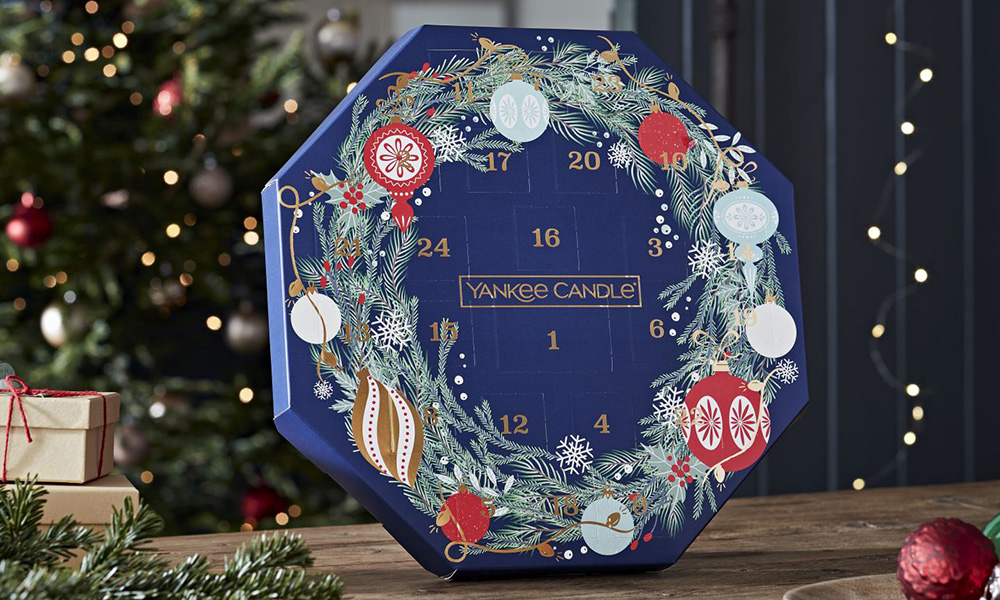 Memories are intrinsically linked with the sense of smell; certain scents trigger flashbacks and others relax and welcome you to a familiar place. Christmas wouldn't be Christmas without the smells of oranges, cloves and cinnamon.
Share the scents of Christmas with your loved ones with the Yankee Candle® 2021 advent calendar.
This features 24 scented tea lights in eight different festive fragrances, including Christmas Market, Snowflake Cookie, and Candlelit Cabin. The luxurious aromatics wait behind each door ready to infuse your home with a festive spirit.
Find out more at yankeecandle.co.uk
10. Durex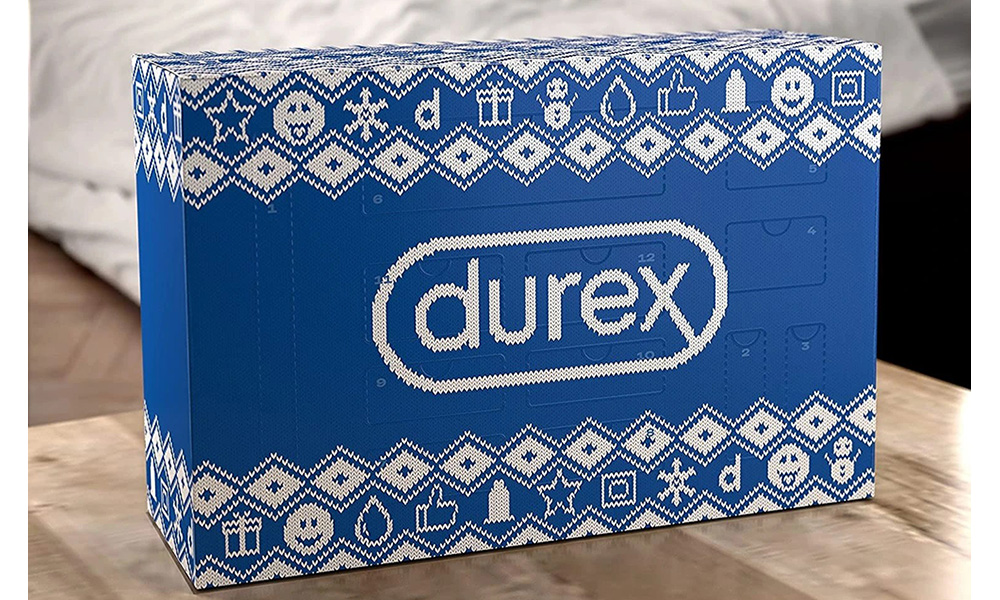 If you are looking to evoke a sense of closeness, this advent calendar could be just what you need.
Durex claims that it's perfect for both him and for her, describing it as the perfect all-over pack for couples who would like to focus their intimate moments together.
Also, if you like to keep your love life private the product will be delivered discreetly. Team it with a scratch card advent calendar from The Couple's Advent-ure Scratch Calendar and you have the ultimate romantic night in.
Find out more at amazon.co.uk
To see your company in any upcoming features we are arranging please email laura@hurstmediacompany.co.uk or editorial@hurstmediacompany.co.uk