Your living space is your world and, perhaps more than ever, we need to make sure the place where we spend much of our lives is as beautiful and comfortable a sanctuary as it possibly can be. We demand so much of our homes – functionality and luxury; something to soothe and delight us; somewhere to relax and entertain and so much more. It's a place that must cater to all our needs, desires and moods. Interior design isn't just for professionals and creative minds, either – whether your taste is contemporary or classic, timeless, innovative or a mix of styles there's a plethora of products and services to help you realise your design dreams, whether it's a major refurb, a spruce up or everything in between.
Here's some inspiration to help bring your dream home to life.
1. Danetti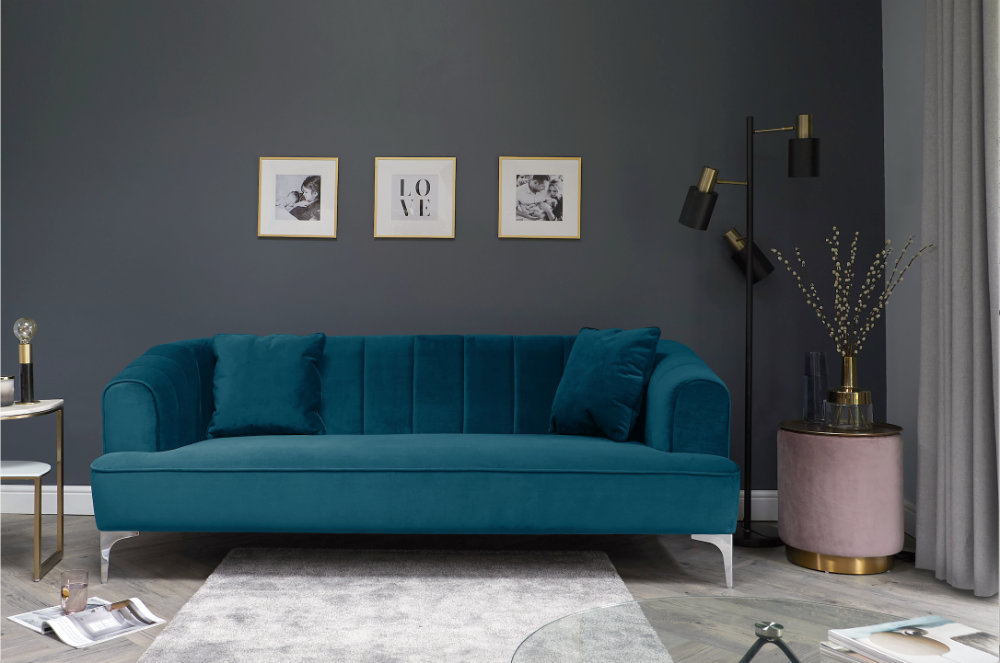 The velvet trend is here to stay. There's a way to work it that fits almost any style – the key is to make it work for you. A luxurious and tactile fabric, velvet has all the style appeal but also feels great, making it perfect for upholstery.
In the kitchen, velvet works really well as an accent. Typically kitchens are hard and linear, with lots of cold surfaces and so the colour options can be limited. Adding an injection of texture and colour with velvet is where you can bring some of our personality to the room. Danetti's exclusive Form Velvet range offers both barstools and chairs with a selection of metal finishes so you can match them to your kitchen.
Velvet is the also the ideal material for creating a cosy mood in spaces that are all about comfort.
Find out more at danetti.com
2. Nest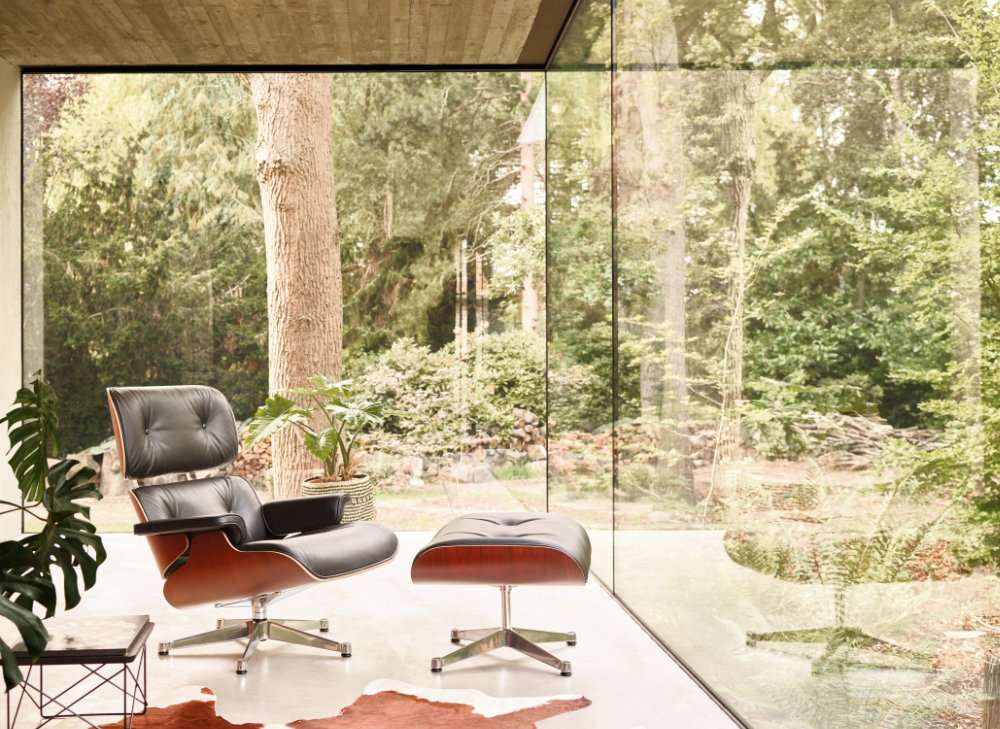 Committed to bringing you the best in classic and contemporary design, Nest sells expertly-curated brands that all have the same thing in common: they are passionate about producing high-quality, innovative and modern design. Discover thousands of designer products from Vitra, HAY, Flos, Muuto, Knoll and more in their online catalogue.
Priding themselves on a 'buy once, buy well' philosophy, all of Nest's products are the genuine article and have been hand-picked for their quality and fine craftsmanship. Having trouble choosing? Talk to Nest's friendly team of experts who are always on-hand to help customers with any product advice, service questions or queries.
Established in 2003 from a desire to bring high quality, forever design to the UK market, Nest were one of the earliest adopters of online retail within their field. A highly successful independent retailer, they are proud to deliver a personal, friendly service with every purchase.
3. Living Space & Partners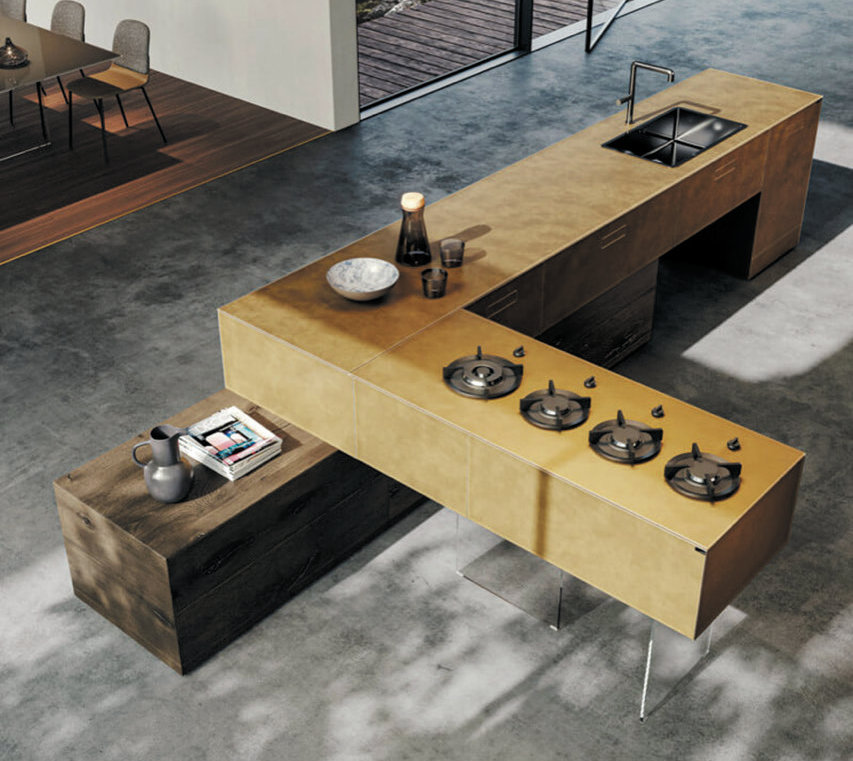 DON'T waste valuable time looking for a suitable interior designer, spending weeks sifting through brochures and websites in search of the perfect furniture. Instead, streamline your way to a timeless new interior courtesy of Living Space & Partners' unique and trusted design/furnish combination: first-class totally cost-free interior design service; exclusive furniture collection; top end, niche Italian brands; Europe's lowest prices, and an expert installation team.
One of London's best kept secrets, each of Living Space & Partners' showrooms is managed by an experienced team of passionate interior designers, ready to offer invaluable advice and guide you every step of the way to your perfect interior space. This exceptional service includes, concepts, home visits, mood boards and photo realistic renders to help you make informed decisions.
Browsing is encouraged any time in-store and online while it is advisable to book design consultations in advance.
Find out more at livingspaceuk.com
4. Stressless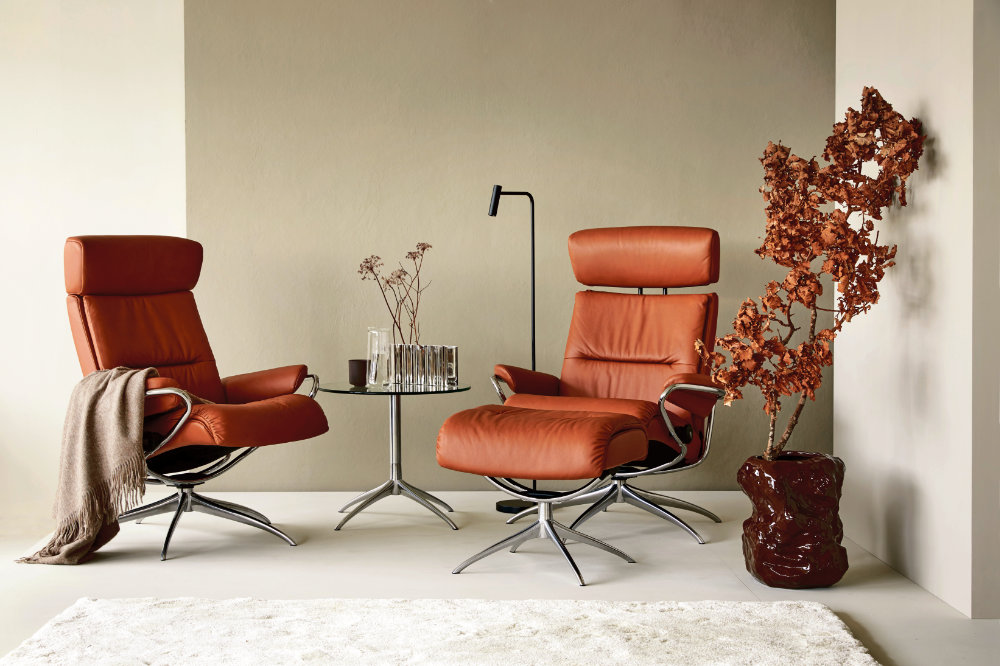 Stressless® has a long history in challenging the conventional way of making furniture. Their desire to understand the science of comfort and movement was realised in 1971 when it introduced the first recliner designed to meet the body's need for movement and support.
The perfect combination of functionality, design and style with superior comfort was a revolution and Stressless® is now one of Scandinavia's leading furniture brands. Cutting edge technology works in unison with skilled handcrafting to create the innovative recliners, sofas, dining ranges and accessories. To date, the company have sold more than ten million seats globally.
Creating the ultimate comfort experience and iconic furniture design has taken decades to perfect. Knowledge and expertise have been passed down through generations and with modern enhancements and technological advancements, Stressless® continue to create products of pure luxury, quality and class.
Find out more at stressless.com
5. Dowsing and Reynolds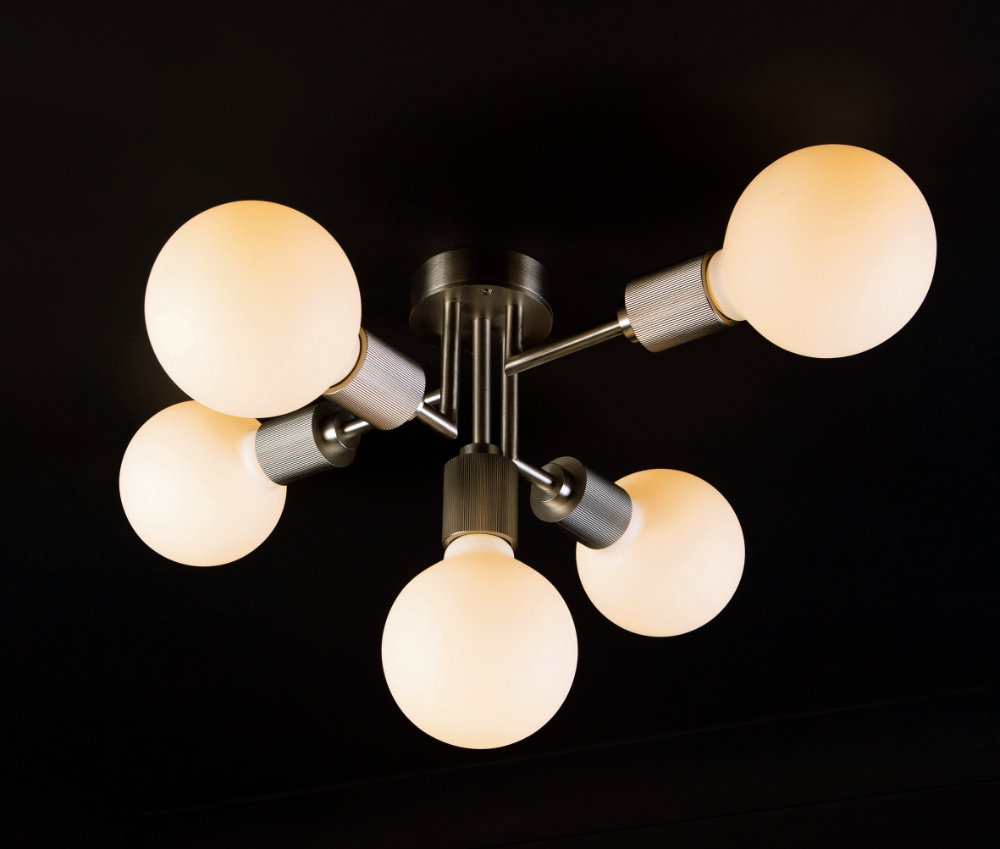 Giving your home a spruce up, undertaking a major renovation, or redoing it so you can move on to bigger and better things?
When it comes to making your home stand out from the crowd, it's the attention to detail that's going to sell it. The considered placement of striking fixtures and stylish accents will give your home the edge – design details matter.
Creating kerb appeal is easy with Dowsing and Reynolds' range of stylish outdoor lights. Making an impact in the hall is taken care of with a selection of statement lights. Get the ambience just right by using a dimmer; the knurling detail on Dowsing and Reynolds' make them items of beauty in their own right.
A coat of luxury paint invigorates any room and Dowsing and Reynolds' capsule collection means you can mix and match the colours confident that they'll look great together.
Find out more at dowsingandreynolds.com
6. Sebo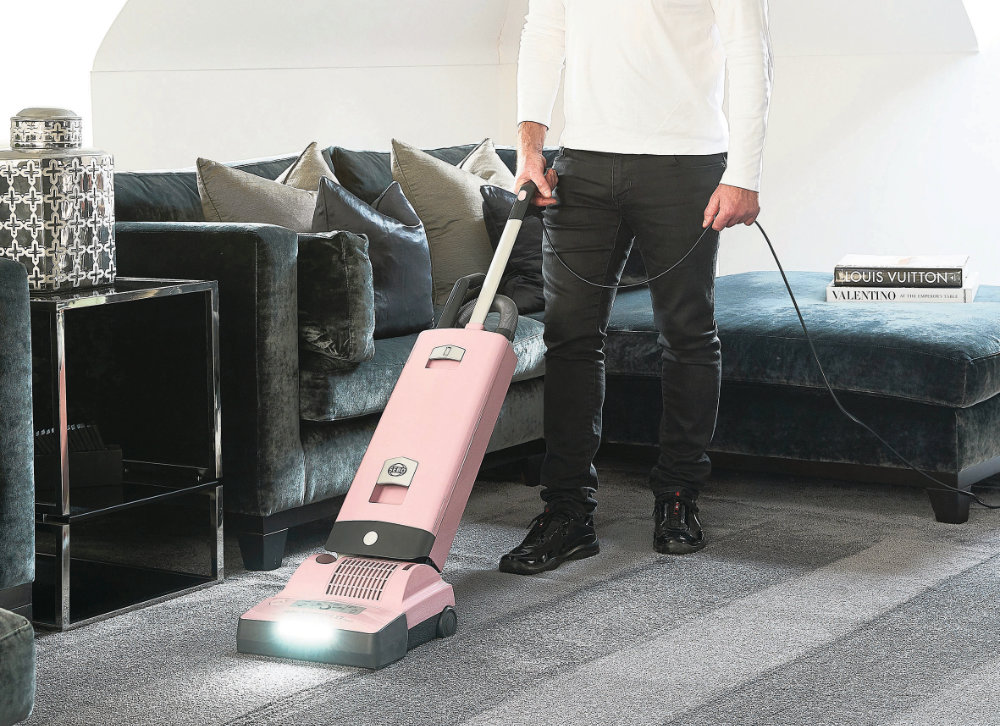 The SEBO X7 Pastel Pink vacuums beautifully. Its sensor-controlled height adjustment lets it glide from room to room, automatically selecting the optimum setting for each floor. A unique performance boost mode gives an irresistible deep clean for difficult cleaning tasks like stubborn pet hair, or to revive flattened carpet pile. Easy to steer, it will also go flat to the floor to clean under furniture, and with its LED Search Light, dirt really has nowhere to hide. Endorsed by Allergy UK, once the dust has been picked up it is safely retained for hygienic disposal.
SEBO are at the forefront of vacuum cleaner production technology and they test every single one they produce to ensure that every customer gets the best quality machine.
7. Jali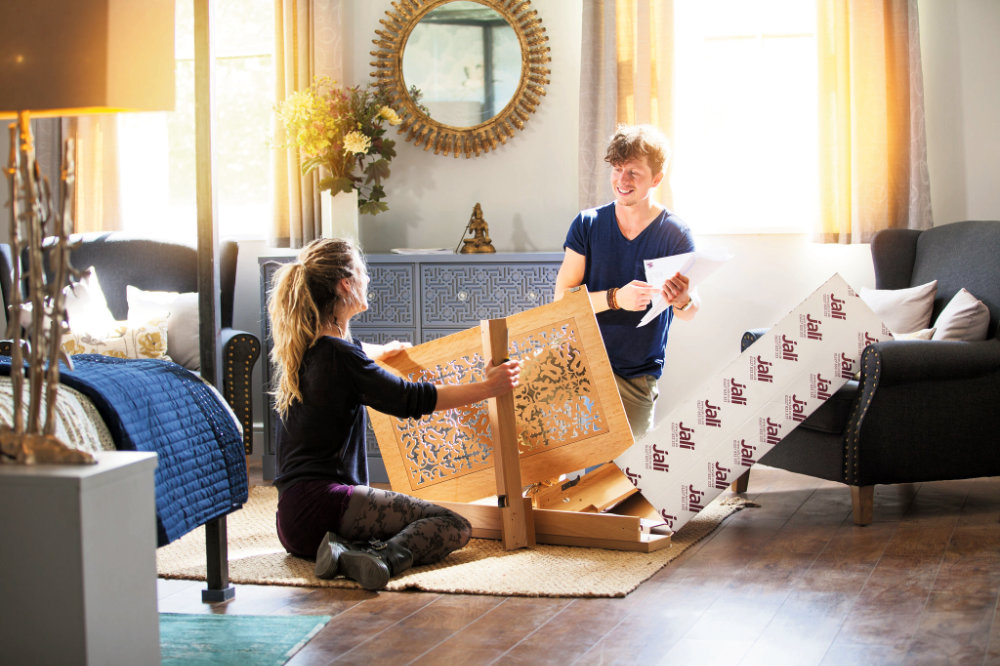 Make your home more stylish and energy efficient with radiator covers from Jali. Radiator covers are a great way to hide boring metal with something beautiful, without losing radiator access when you need it. Proper covers channel 30% more heat into a room, saving you money and making your home more energy efficient.
Of course, every home is different, and new furniture must be carefully considered to suit your decor. Radiators come in all shapes and sizes too, sometimes tucked away in lovable nooks and crannies. If you take your living space seriously, you should consider a bespoke solution. It's even easier than you think.
You can create exactly the radiator covers you need with their free online design tool.
Jali uses cutting edge technology to guarantee your order at the lowest price, utilising only the most ethically sustainable processes, and with the fastest possible bespoke turnaround.
Find out more at jali.co.uk
8. Sub-Zero Wolf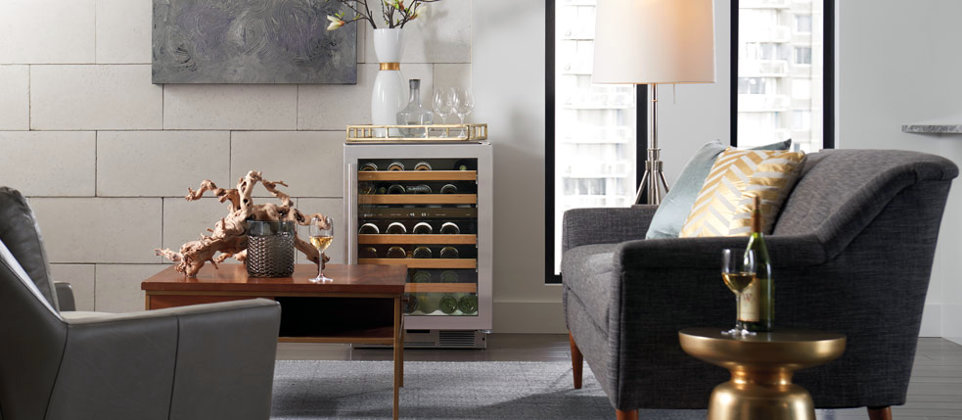 Sub-Zero wine preservation units are popular not only for their preservation and protection qualities, but also for their design flexibility – with full size, integrated, under-counter and free-standing styles, in either stainless steel or panel ready, they fit any room, any décor.
Better storage for the bottle means more enjoyment in the glass. Technologically advanced and carefully crafted, Sub-Zero units act not merely as coolers but as guardians against heat, humidity, vibration and light – the four enemies that can rob wine of its complexity and character.
Available in three widths, 45cm, 61cm and 76cm, with 46- to 147-bottle capacity, they let you bring the pleasures of wine into any room in the home.
Outwitting the four main enemies of wine has never been easier, or available in a larger choice of styles and sizes, so raise your glass to better wine preservation with Sub-Zero's enhanced range of wine storage.
Find out more at subzero-wolf.co.uk
9. devolo

Finally, the new season of your favourite series has begun or a long-awaited new game has dropped.
And of course, you have to give it a go right away. No sooner do you press the key to launch, but your streaming video glitches and the game download splutters and falters.
For wi-fi weakness of this sort, devolo has the perfect solution. devolo Magic uses the building's own powerline to transmit data and it uses a new revolutionary powerline technology. The advantage is that a new wi-fi hotspot can be created with devolo Magic at any power socket, ensuring that walls, ceilings and closed doors can no longer block the wi-fi signal.
The latest high-end adapters in the devolo Magic series offer speeds of up to 2,400 Mbps. That's enough power for all of today's Internet applications, not to mention the multimedia world of the future.
Find out more at devolo.co.uk
10. The Headboard Workshop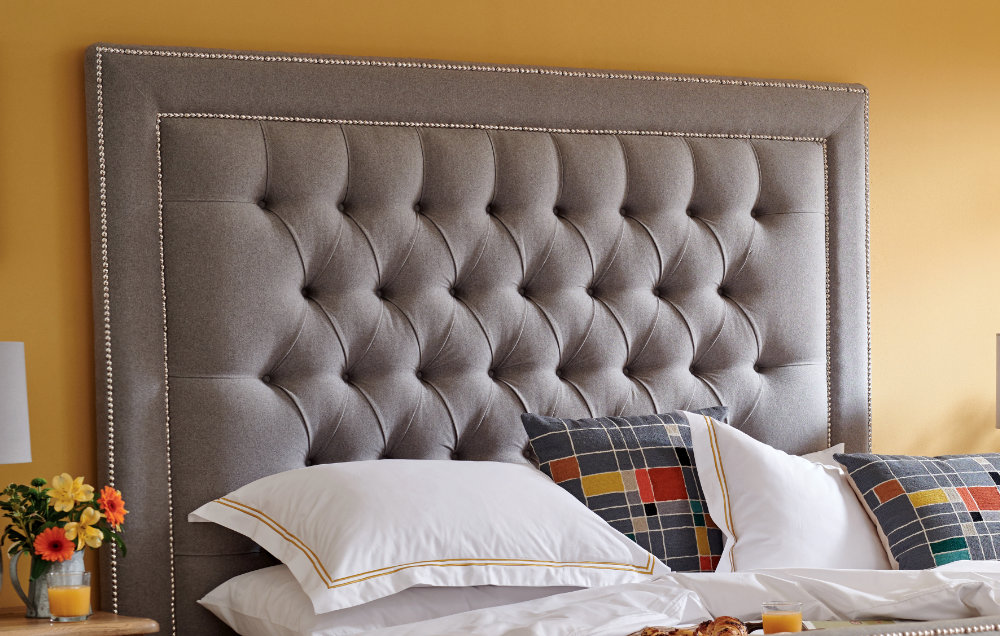 Whether you're looking for a stylish headboard, bed, ottoman or valance, The Headboard Workshop have got it covered.
Their exceptional team will craft your item from scratch in their workshop. All you have to do is click, pick and relax while they make your dream interior into a reality. With over 30 styles of headboard and 14 styles of bed available in 150 luxury fabrics, you are bound to find your perfect fit.
The Headboard Workshop also accepts customers' own material for upholstery as well as offering a completely bespoke, made to measure service. The company's team are committed to quality in everything they do. From the first cut of the wooden frame to the last stitch tying off a button, everything is done with the utmost care and skill. There are no automated processes, just skilled craftspeople creating a bespoke product just for you.
Find out more at theheadboardworkshop.co.uk
To see your company in any upcoming features we are arranging please email laura@hurstmediacompany.co.uk or editorial@hurstmediacompany.co.uk