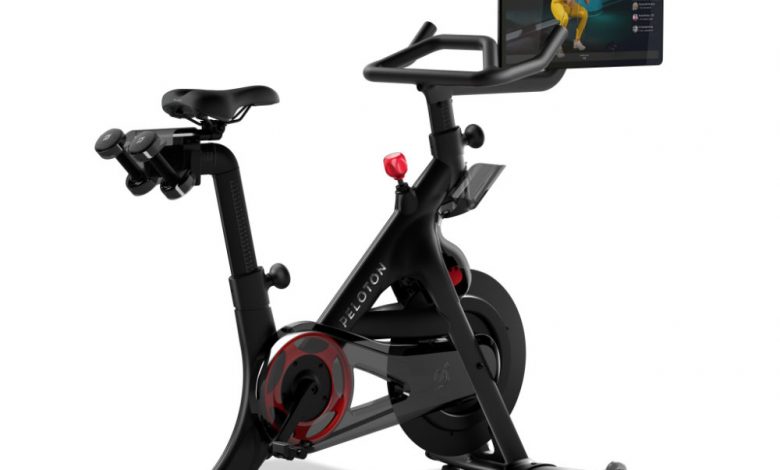 Upgrade your home with these devices that don't just feel futuristic, but actually make a difference to your daily life.
1. Tado Smart Thermostat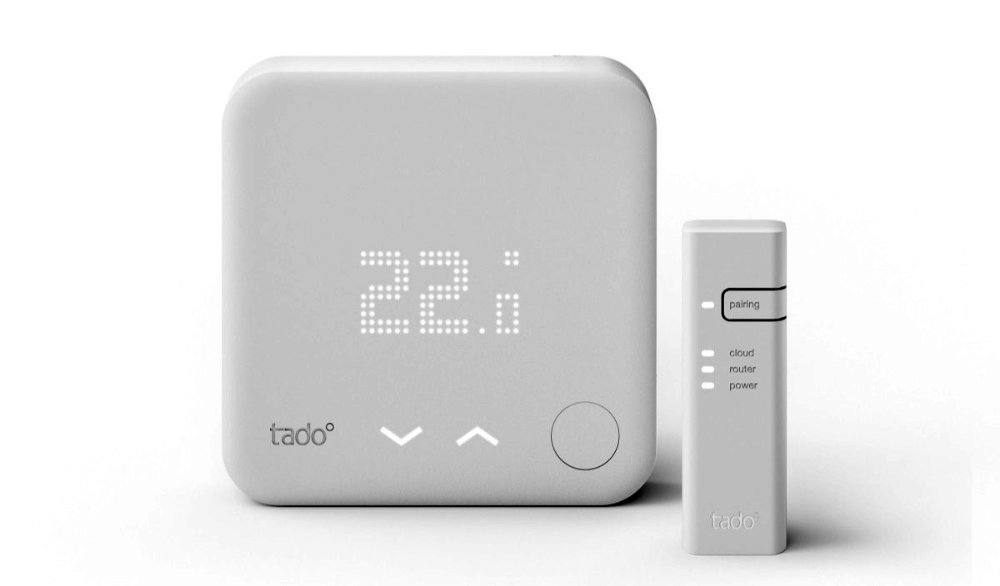 If you just want to install one thing that makes a big difference, a smart thermostat is it. Tado's thermostats often come bundled when you buy a new boiler, but can also be retrofitted to most gas heating systems, including underfloor heating. It works with a central sensor but you can bolt on individual controls to each radiator – meaning you can adjust the heat of every room with the merest swipe of an app. Price varies depending on kit and installation.
Find out more: tado.com
2. Arlo Essential Video Doorbell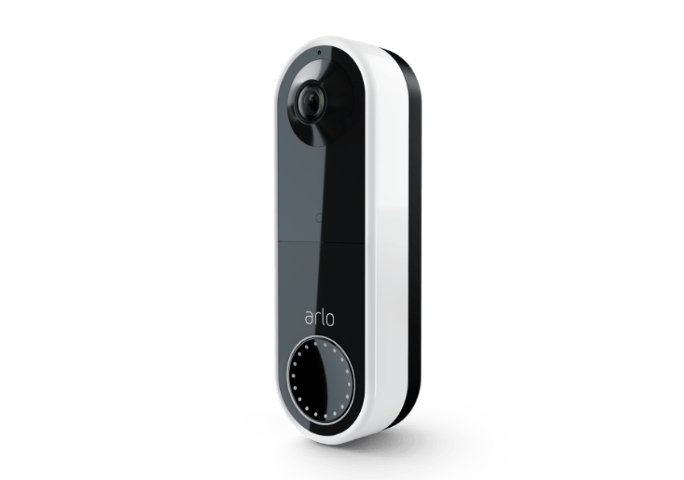 Wireless and high-definition, this smart doorbell captures a clear 1080p feed of whoever's at the door, sending it to you directly via video call. It also incorporates 180-degree viewing, night vision, and even a built-in siren. Upgrade to the 'constant monitoring' package and it becomes a CCTV camera at the same time.
Find out more: ukshop.arlo.com
3. Amazon Echo Dot 4th Gen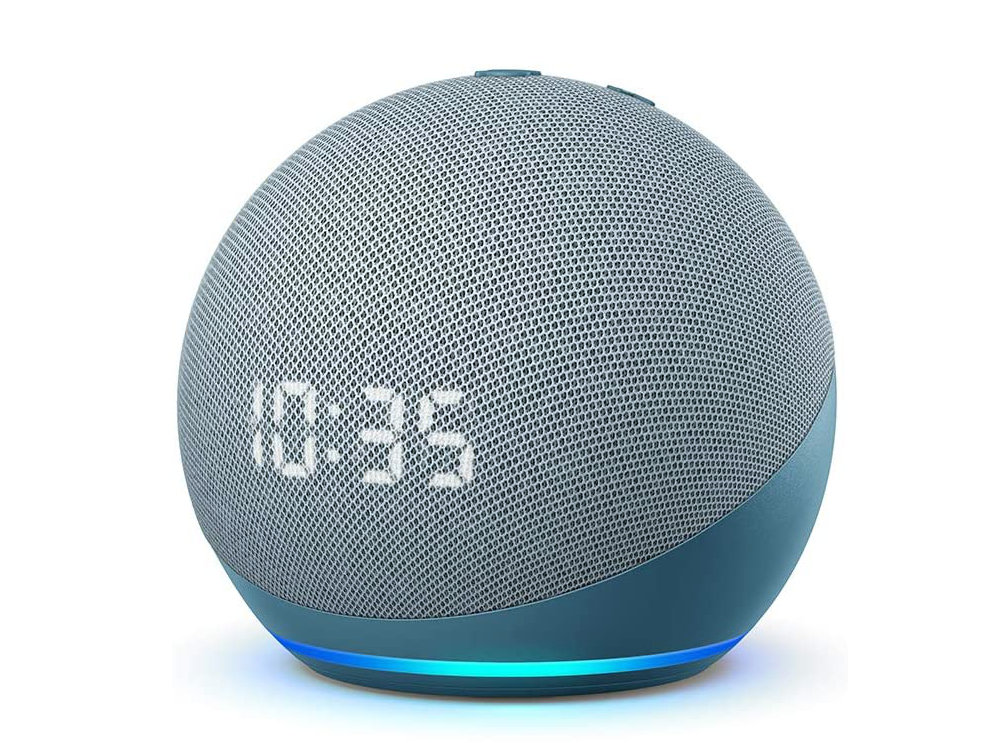 You'll be familiar with smart speakers and home hubs by now, with Amazon's Echo, Google's Nest Audio and Apple's HomePod among the most popular options. But the newest generation of the Amazon Echo Dot is worth highlighting. This is the most compact Amazon speaker, which typically comes with compromises to sound quality – but the sound on this device has been improved from previous models. Plus, an LED clock display has been added, which also supports alarms and timers.
Find out more: amazon.co.uk
4. Philips Hue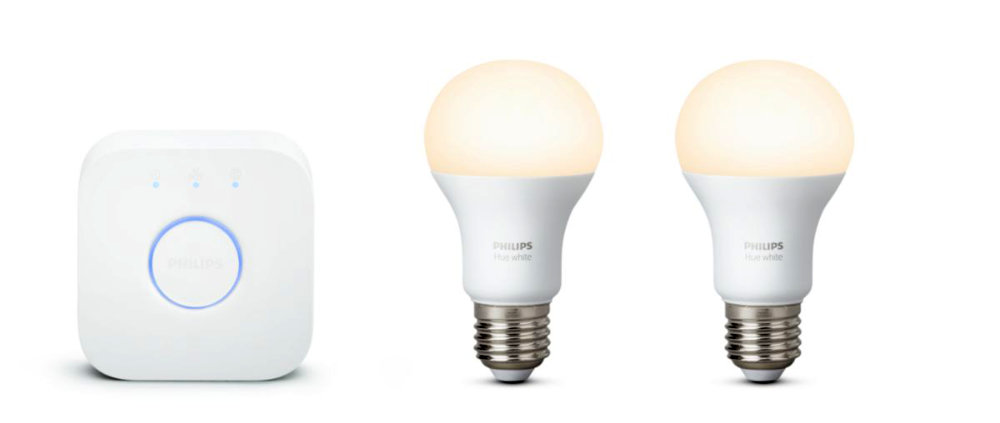 Installing Hue bulbs makes your household lights adjustable in brightness – and, depending on which bulbs you buy, colour too. You'll need to buy a router hub to get started, but once set up, the bulbs will work with most popular voice assistants. You can add motion sensors, set lighting routines, or even set the lights to sync in time with an entertainment system.
Find out more: Starter kit, philips-hue.com
5. Peloton Bike+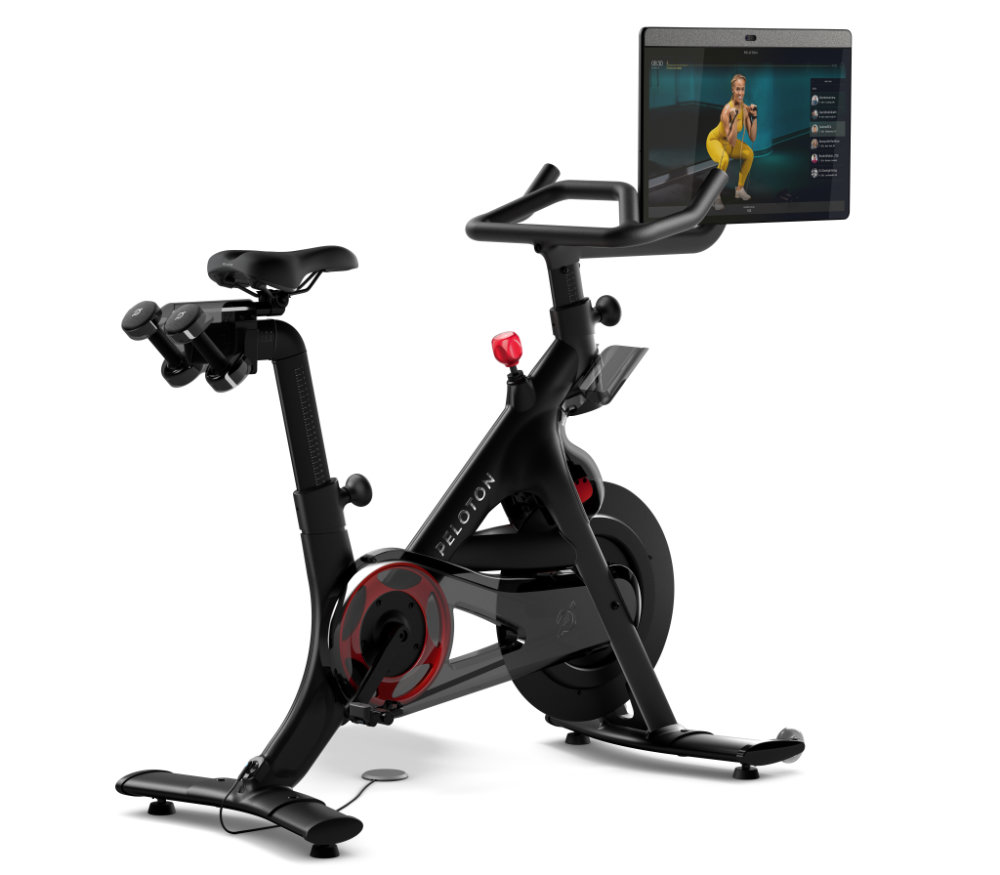 You'll be forking out a fair amount for Peloton's top-of-the-range 'smart exercise bike', but for the money you'll get the highest-spec stationary bike on the market. It's got a rotating 24" HD touchscreen, through which it can display one of thousands of spin classes. The 'smart resistance' automatically adjusts the pedalling difficulty based on the class's virtual instructions – and it also supports Apple GymKit, meaning results are synced straight to your Apple Watch.
Find out more: onepeloton.co.uk
6. Tile item finder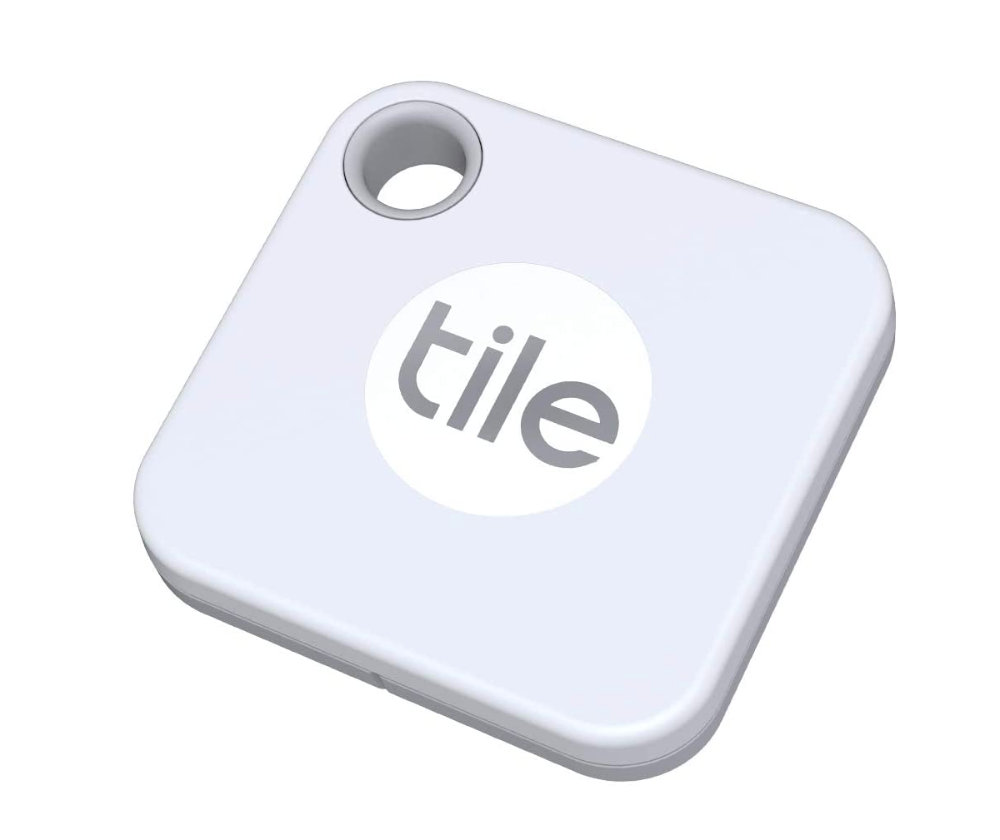 You can 'ping' your phone when you've mislaid it – don't you wish you could ping your wallet, keys, bag, Fitbit, or just about anything else as well? Now you can, with the Tile, which attaches to valuable items and uses Bluetooth to track them, giving an audible beep when it is nearby. This is a growing product area – Apple has just launched its own equivalent, which also uses ultra-wide band technology for location.
Find out more: uk.tile.com
7. Roomba i7+ vacuum cleaner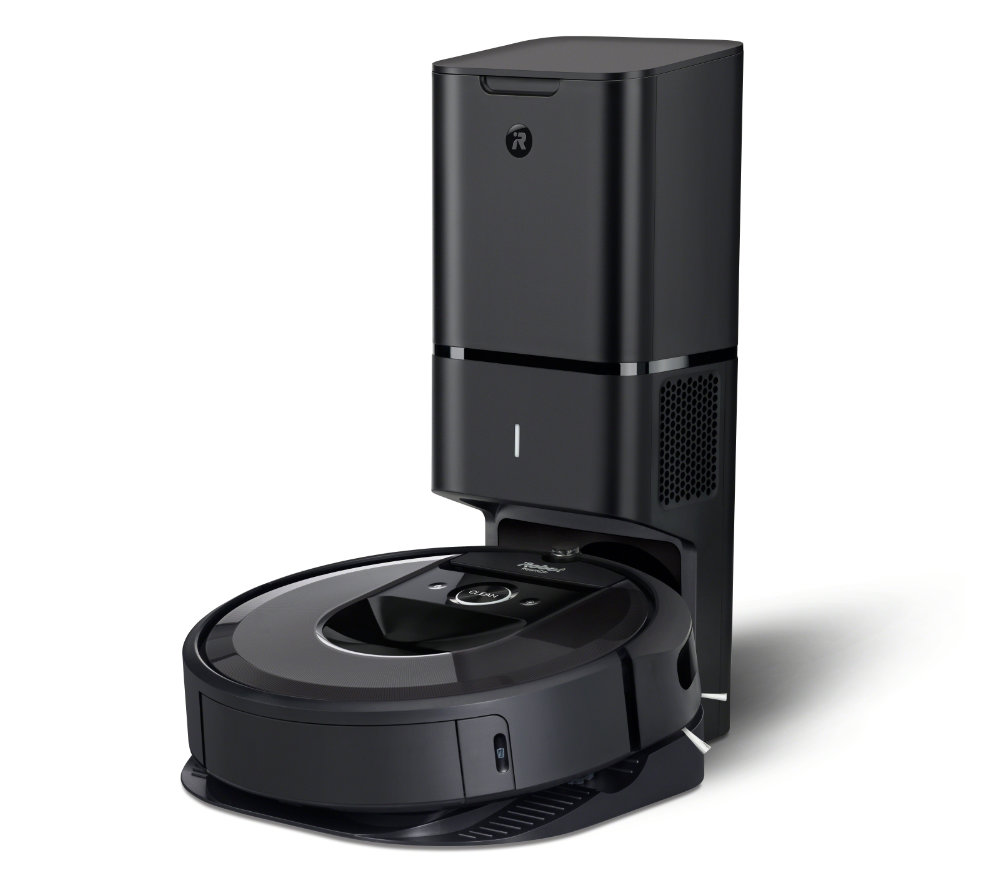 The Roomba has been around for a while, but that doesn't mean its technology has stood still. The latest model, the i7+, is the first to be self-cleaning. This award-winning 'cleaning robot' empties itself into a bin that can hold 30 full bags, reducing the amount of maintenance time you need to give it. Plus, it's got intelligent navigation that 'teaches' it your room layout, allowing you to customise which rooms are cleaned and when.
Find out more: irobot.co.uk
8. Sonos Beam sound bar

You don't need to be an audiophile to appreciate a good sound bar – any regular TV or movie watcher will benefit from its clear, bass-rich audio in a compact form factor. Not only will it deliver a more immersive watching experience, it can also link to other Sonos speakers to mimic surround sound or offer multi-room playback.
Find out more: sonos.com
9. Nest Protect smoke alarm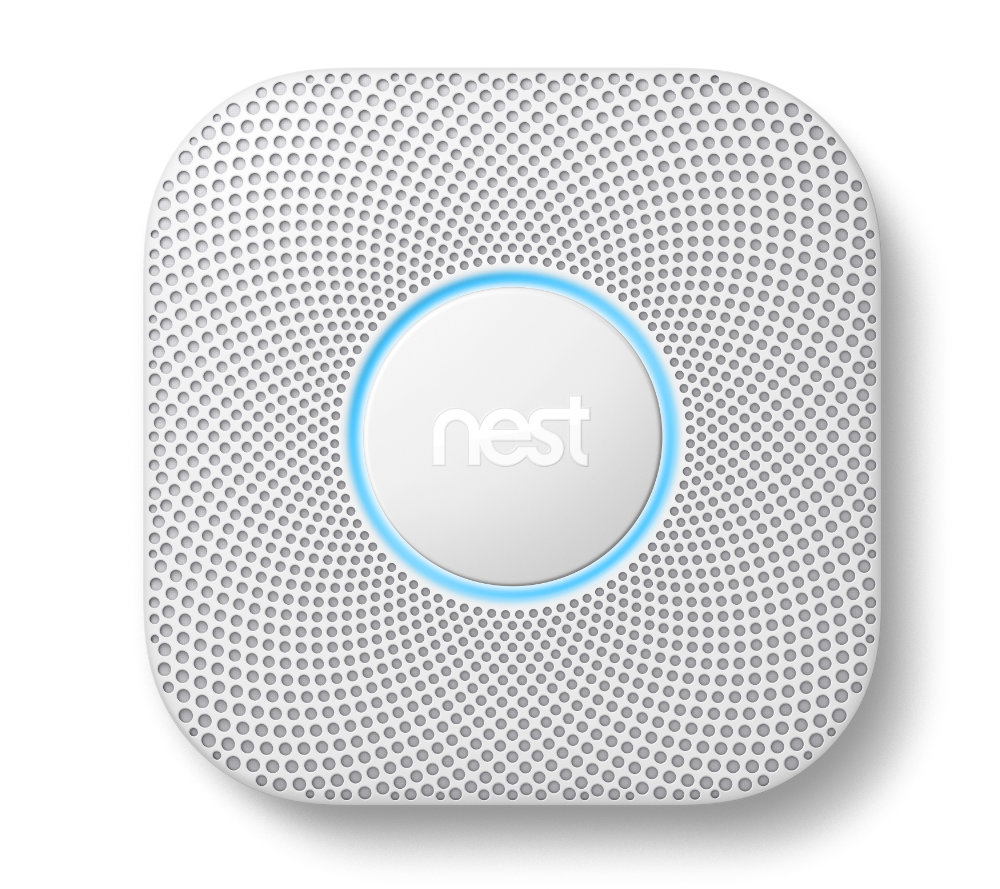 Ultimately, what matters most about your home is that it is safe – which is why you should upgrade your smoke detector to a 'smart' model, which can alert you to a fire or carbon monoxide leak anywhere. If you're at home, the Nest Protect will converse with Google Assistant to turn on the lights, making it easier to get out. If you're out, it can send you an alert via your phone. It can also distinguish between different types of fire and tell you what's wrong and where the problem is.
Find out more: store.google.com
10. TP-Link Kasa Smart Plug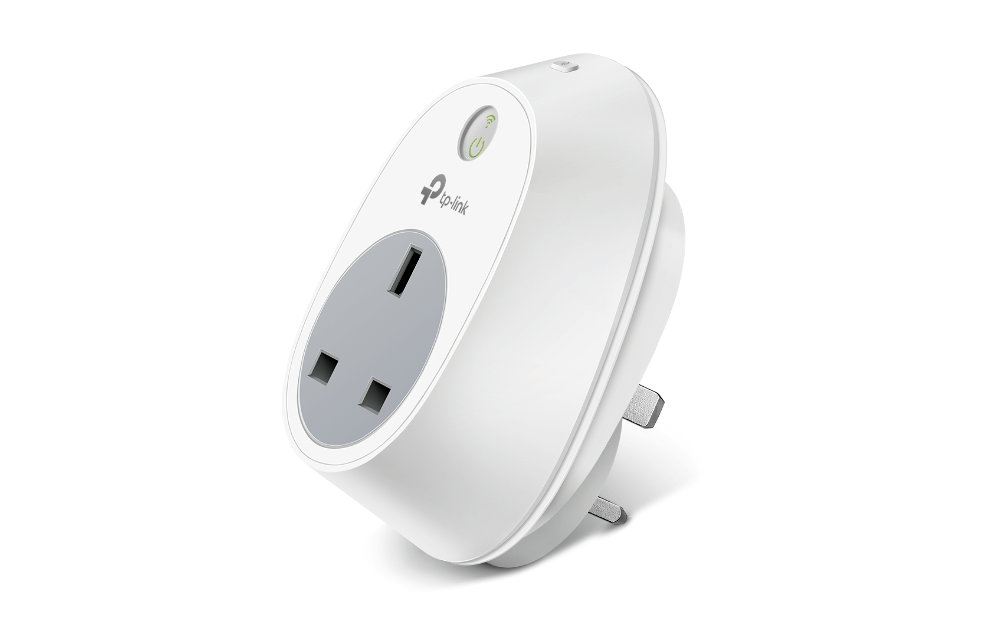 Ever heard the old teaser: You walk into a dark room and see a lamp, a TV and a microwave, all connected to a single power strip. What do you turn on first? That's right, the power strip… It's not just devices that have gone smart, it's their power supplies too. This smart plug from TP-Link can be controlled manually as well as over Wi-Fi with the Kasa app, and can be set up with an automatic power timer, so you can set the lights to come on automatically.
Find out more: tp-link.com
To see your company in any upcoming features we are arranging please email laura@hurstmediacompany.co.uk or editorial@hurstmediacompany.co.uk