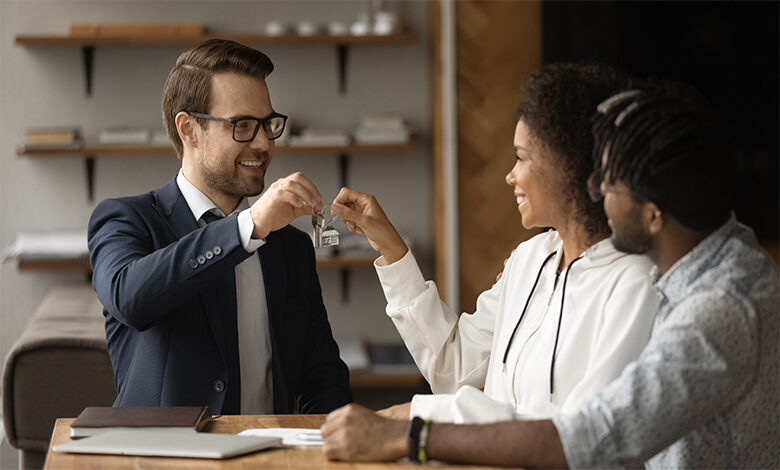 It's easy to get lost in the excitement of moving house. But, you should always be confident of your rights before signing anything. With these 10 tips from Save The Student, you can ensure you won't get ripped off.
Whether you're moving into your first privately rented flat, or you're already familiar with the house-rental scene, you'll need to know your rights as a tenant.
1. Fire safety in rental properties
There are a few things that your landlord is required by law to do to ensure you're protected against fire hazards in your property. Firstly, there should be adequate means of fire escape in your property. That means there should be at least one smoke alarm on every floor of the building which is used as living accommodation.
Any room that has a working fireplace or burning stove also needs to have a carbon monoxide detector. If your property doesn't have one, they strongly recommend buying your own and invoicing your landlord for it. If your property is classed as an HMO (house in multiple occupation), then your landlord is also legally required to fit a fire extinguisher on each floor.
Make sure you check who's in charge of maintaining the alarms. If it's you, you'll have to ensure that they're working and never run out of battery. However, it's worth noting that the landlord must make sure the alarms are working at the start of each new tenancy.
2. Can your landlord enter your property?
Contrary to popular belief, the landlord, estate agent or people acting on their behalf cannot visit the property without prior warning. If they want access to the property to give a viewing or carry out repairs, they legally need to give you at least 24 hours' notice before showing up.
If you're not going to be able to be there when they come, but you'd prefer that someone you trust was there when they visit, you can ask for a witness.
The only time they don't need to give 24 hours' notice is in an emergency. This includes things like a fire, a gas leak, a flood, an incident that has caused major structural damage, or when a crime has taken place on the premises.
3. Do landlords need to check appliances?
All gas appliances in the property must be safely installed, maintained and annually checked by a Gas Safe registered engineer. There should be a record of every check, and this should be kept at the property to prove it. Ask to see this before signing your contract, and make sure your landlord keeps on top of things while you're living there.
Your landlord is also legally required to ensure any electrical equipment that they have provided is safe. This includes things like cookers, kettles, toasters, microwaves and vacuum cleaners. Although it isn't a legal requirement, this is often done via PAT (portable appliance testing) carried out by a qualified professional. Ask your landlord what their policy on this is.
If you're hoping to update your kitchen products, this will be at your expense unless the electrical ones provided by your landlord are unsafe. And, on the subject of electrical safety, landlords must also make sure that all electrical installations (that's things like plug sockets, lights and switches) are inspected by a registered electrician at least once every five years.
4. Are landlords responsible for pest control?
Many houses often play home to unwanted guests. When it comes to infestations of mice, rats, bedbugs and bats (yep, even bats), it's often difficult to know who's responsible, as it depends on a number of things.
If you have mice, contact your landlord immediately and they should make plans to get rid of them ASAP. If you discover you've got rats, inform both your landlord and the local health authority. They'll make plans for a team of experts to come and deal with them, as rats are a massive health and safety risk. With bedbugs, it's a little more complicated. Essentially it comes down to whose 'fault' it is that the property has bedbugs.
In short, there are some basic things to consider if you have a pest problem: Is it covered in your tenancy agreement? Were the pests there when you moved in? Was the infestation caused by disrepair? Was the infestation caused by you? This should give you an idea of where to start in terms of your rights.
5. Are tenants allowed to have guests or sublet?
Most tenancy agreements won't mention too much about having guests to stay, so it's normally more about coming to an understanding with your housemates than anything else. Whether you're living with friends or not, be mindful of those you're sharing with. This is especially true if your guest will be sleeping in a communal area. And if your guests cause any damage, remember that you'll be liable for it.
If you or a housemate accepts money from a guest for staying over, or if you want to rent out any of your rooms temporarily on Airbnb or something similar, this is considered subletting. Subletting is pretty much always going to be against your tenancy agreement, so if you get caught, you could even be evicted. The only way to get around this is to ask your landlord (very nicely) for permission first and take it from there. Don't hold your breath, though.
6. Can you decorate a rented house?
Before you start painting your walls or doing any major redecorating, you'll need to get written permission from your landlord. Some landlords will let you paint the walls if you'd like, sometimes with the caveat that you'll need to paint it back to its original colour before you leave. So, if you're only going to be living there for a short time, you should consider whether it's really worth it.
If you're not able to paint your walls, you could instead decorate your room with things like cushions, rugs and photos. Just be careful to not damage the walls. If you hammer in nails or use Blu Tack, you could end up with a hefty bill when it's time to move out.
As a general rule, the property should look the same when you move out as it did when you moved in. If you're mindful of this while making yourself at home, you can't really go wrong!
7. What repairs are landlords responsible for?
If there are any issues with the property that could result in an accident, make sure you report them to your landlord straight away. Your landlord is responsible for most major repairs, including any faults with: the structure of the property; sinks, baths and toilets; pipes and wiring; heating and hot water; and the safety of gas and electrical appliances.
Minor repairs, such as changing lightbulbs and fuses, are usually down to the tenant. Plus, any damage caused by yourself, or your guests will have to be sorted by you.
Problems with damp affect a lot of tenants. Whether it's your landlord's responsibility or not depends on who caused it. For example, if you don't ventilate the property properly and cause condensation dampness, then it could be your responsibility to fix it.
Most landlords will be reasonable and make any necessary changes that are their responsibility as soon as possible. But if you're having trouble getting the ball rolling, here's a repairs request template to get it in writing. It should do the trick.
8. Can your landlord evict you?
There are a number of reasons that a landlord could legally evict you, including: being at least two months or regularly late on rent payments; breaching any of the terms of your tenancy agreement; letting the property fall into an unacceptable state; subletting without permission; causing serious nuisance to the neighbours; using the property for illegal purposes, such as dealing drugs; and refusing to leave the property at the end of your contract.
Seek legal advice immediately if your landlord threatens to evict you. If there's no court order included in your eviction notice, this is illegal. Only a bailiff with a valid warrant can evict you. It's also considered a crime for your landlord to use any harassment tactics to get you out of the property. If this happens, you should call the police immediately.
9. How much notice do you need before you move out?
When you sign a fixed-term tenancy (for 12 months, for example), your landlord cannot ask you to leave early unless the tenancy agreement specifically allows them to end the contract early. To do this, there will need to be a break clause in the contract. This means that either you or the landlord can end the tenancy early after the specified period, as long as notice is given in writing. For example, you can break the contract with two months' notice at any point after six months.
Without a break clause, you'll only be able to end your tenancy early if your landlord agrees (this is more likely if you can find a new tenant to replace you), or under certain circumstances like your landlord breaching their contractual responsibilities. Otherwise, you'll still have to pay for your rent until the end of the contract.
For a periodic tenancy (when it rolls over every week or month for an indefinite amount of time), things are a little different. Check out this info from Shelter for more details.
Any notice to leave must be in writing and include the date on which the tenancy is to end, as well as the signature of the person giving the notice.
10. Tenancy Deposit Scheme rules
Every landlord is legally obliged to place your housing deposit within a government-owned deposit scheme called a Tenancy Deposit Protection (TDP) scheme.
This ensures that both sides are equally protected in case of any disputes. If your landlord fails to put your deposit in a TDP scheme within 30 days of receiving it from you, you could be due compensation.
If you want to make sure you get your full tenancy deposit back at the end of your tenancy, check out the advice in this guide.
To see your company in any upcoming features we are arranging please email editorial@hurstmediacompany.co.uk