1. Yale Conexis L1 Smart Door Lock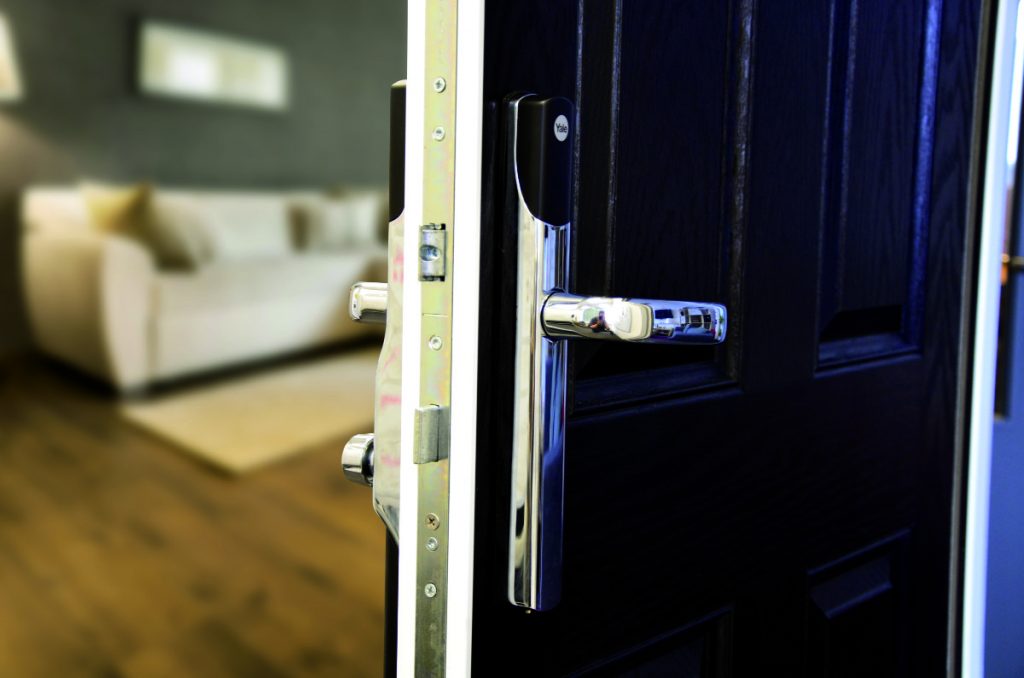 Fed up with your teenager forgetting their front door key? Step forward the incredible Yale Conexis L1 Smart Door Lock, which allows users to control their front door lock from their smartphone or by using a key tag, phone tag and key card. Users can, with the Conexis L1 app, unlock their door, send virtual keys to family or friends and send temporary keys to service providers. They can also revoke access, ensuring users are fully in control of their door and providing peace of mind.
Compatible with most UK 'Lift to Lock' 92mm multipoint locks, the Conexis L1 is quick and easy install. Designed to provide enhanced convenience for homeowners, it can be teamed with other products within the Yale Smart Living range. For example, when used with the Yale Sync Smart Home Alarm, the door can automatically disarm the alarm! It's also the first smart lock to be British Kitemark approved for locally connected devices. To achieve this standard the lock underwent rigorous testing, including electronic manipulation against advanced hacking methods.
2. Tinker and Fix Leatherman Rebar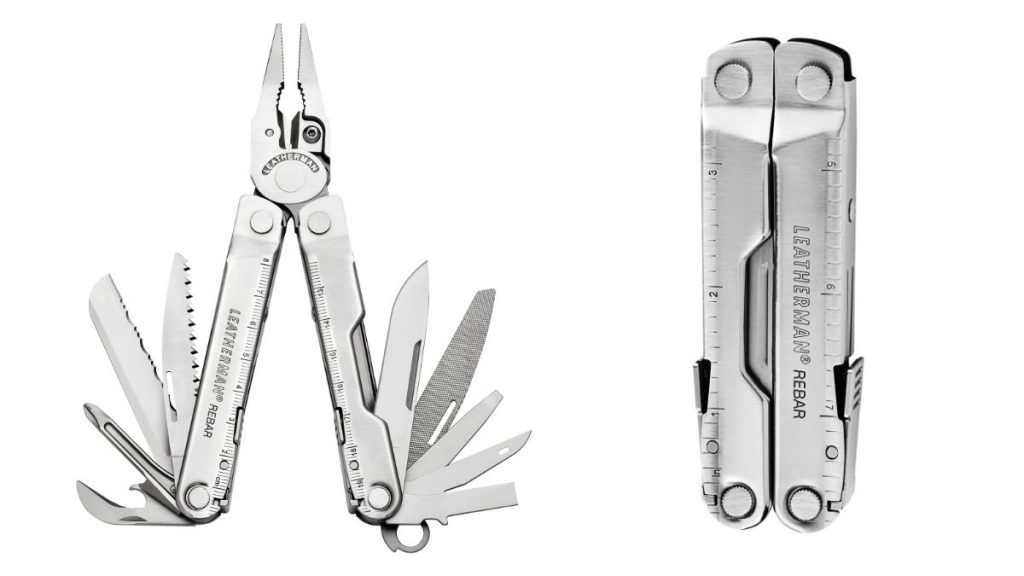 Having a multitude of tools is all well and good, but it can be a pain popping down to the shed or garage when you need a quick job done around the home. If, however, you want to give the gift of being ready for any task, then look no further than buying a Leatherman Rebar from Tinker and Fix. They've over 35 years of making one of the world's best multi-tools. The Rebar is a great size and includes 17 tools that cover every eventuality — including a saw, ruler and a file, as well as a variety of different knives, screwdrivers, pliers, and wire cutters. It's even got the right tools to open up a can or bottle of something for once the job is done. The Rebar comes in a black leather sheath with a belt loop, so it can always be on-hand. Impressively they are guaranteed for 25 years — so it's a great gift that will be infinitely of use for many years to come.
3. Bunches Flower Subscription Gift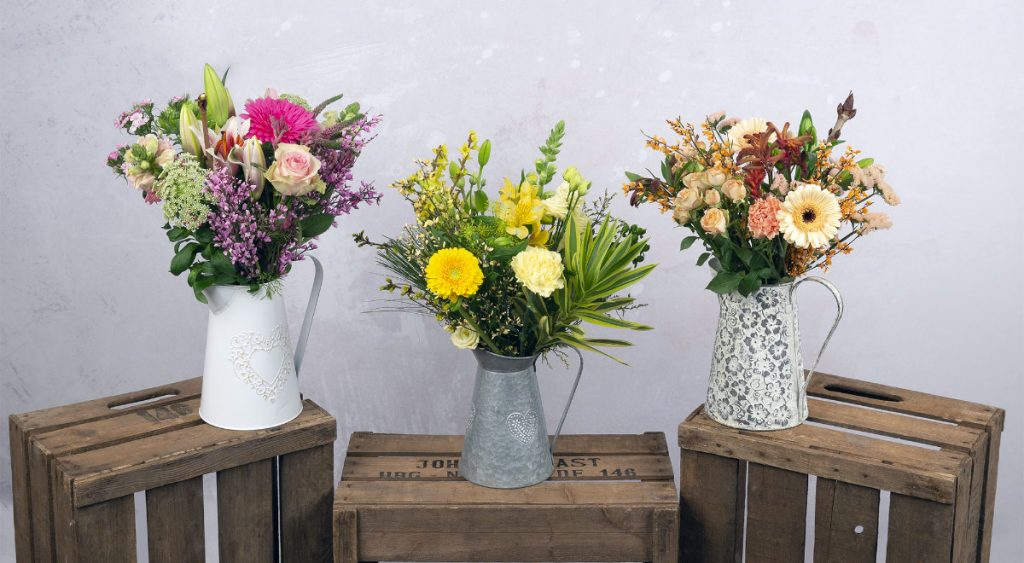 Flowers transform a room, as well as smelling incredible and making you feel good. With popping to your local florist becoming increasingly hard right now, why not bloom into spring with a flower subscription from Bunches instead? Alternatively, surprise someone special with a regular delivery of gorgeous blooms in contemporary designs and seasonal shades, which are delivered straight to their door every month for either three, six or 12 months.
Simply choose how much you'd like to spend and Bunches will take care of the rest. All subscriptions include free UK delivery and the letterbox option even comes in 100% plastic-free packaging, ensuring your gift is kind to the planet. This beautiful gift is a simple, easy and convenient way of brightening up the home and a lovely little pick-me-up. The family-owned online florist Bunches also donates a minimum of ten per cent of its profits to charitable projects, meaning you can support a worthy cause while treating that special person in your life.
4. Einhell GE-CG 18/100 Li-Solo Cordless Grass & Shrub Shears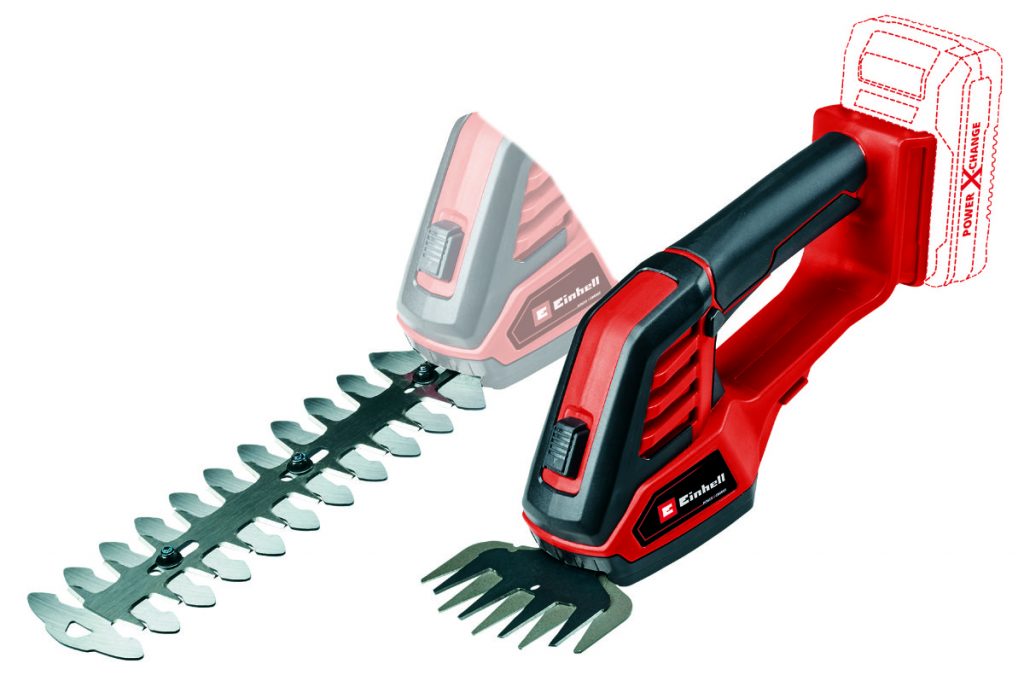 From Einhell comes the new GE-CG 18/100 Li-Solo, a cordless garden power tool that provides a convenient alternative to hand-operated pruning saws or garden shears. Lighter, quieter and more versatile than petrol-powered or electronic versions, it's an ideal helper when it comes to pruning, shaping and thinning out shrubs and trees. A high-performance member of Einhell's clever Power X-Change family – which offers a full range of power and garden power tools – all can be operated with one single high-powered battery. The product has multiple settings that are easily interchangeable: the grass cutting blade (100mm) is perfectly suited for cutting lawn edges, while the laser-cut and diamond-ground shrub shears blades are great for trimming hedges and bushes. Switching between parts is simple, and without the need for any other tools. The soft grip provides a perfect handle and ergonomics for every movement, and the covered gearing housing provides protection during use and, when cleaning, against contact with parts that are lubricated with gear oil.
5. Art House London Twisted Rosemary Candle 3-Wick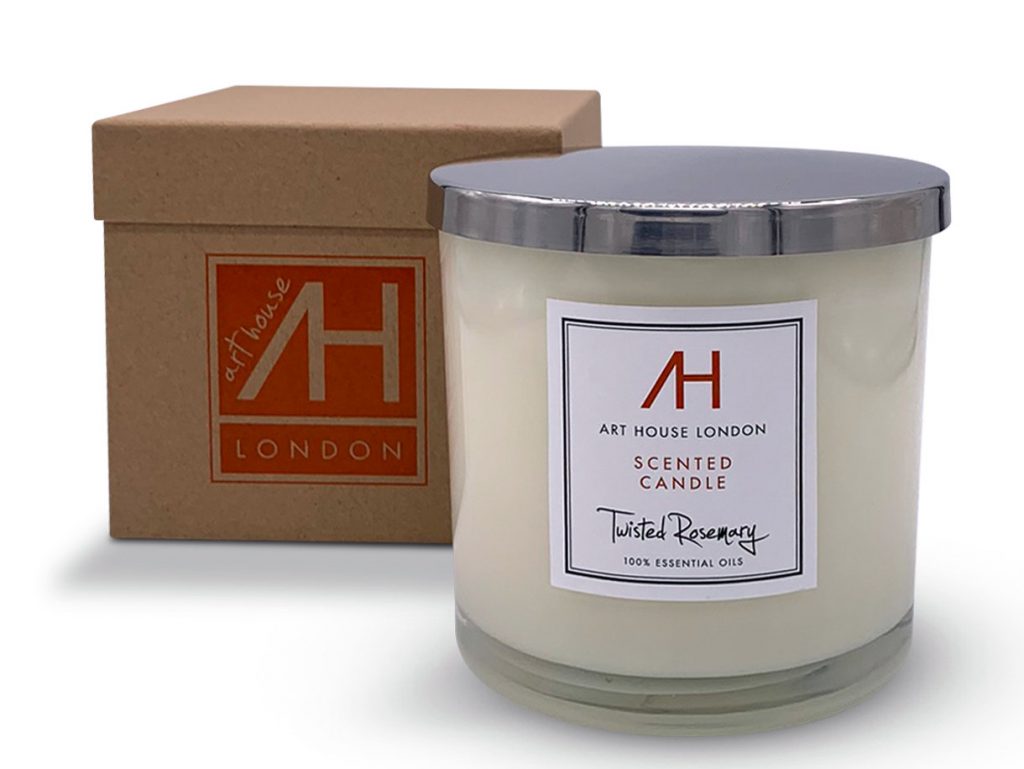 Sales of scented candles have exploded with the UK market and are now estimated to be worth £1.9 billion. Their popularity has grown dramatically during lockdown, as, stuck at home, we have all sought ways to make our places of sanctuary as inviting as possible.
Art House London's candles are lovingly hand poured in the UK using 100% natural plant wax (mainly soy and rapeseed). With lead-free cotton wicks for a clean, non-toxic burn, these luxury candles seductively fill the room with enticing aromas to relax, freshen or inspire. Infused with either the finest pure essential oils, or premium fragrance oils which contain no harsh chemicals or colours, the candles burn evenly and fragrance the room even when unlit.
Our favourite is the Twisted Rosemary offering: inspired by the fresh scents of a classic English herb garden, it's a perfect combination of 100% rosemary and thyme essential oils. A woody, pungent aroma with floral notes, it provides a cleansing, clean and mood enhancing fragrance – and gives up to 100 hours burn time.
6. Dunelm Made to Measure Curtains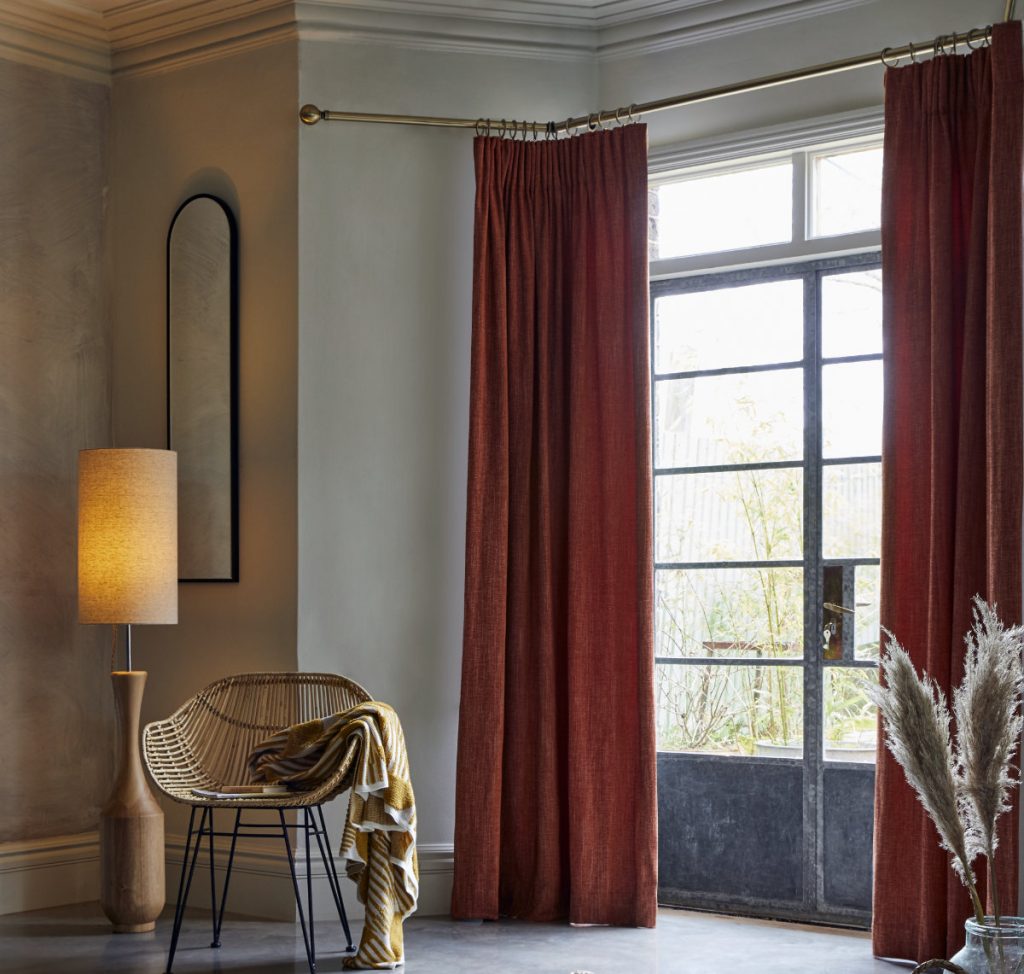 Lockdown got you coming over all Changing Rooms? One instant way to transform your room is to consider how you dress your windows, heading over to Dunelm's made to measure curtain service to create a stunning focal point to your home.
It's easy to organise and you won't even have anyone coming inside your property, starting by ordering up to five fabric samples to be delivered to your door. Once you have found the one you like it's time to measure up, before making an online appointment with one of Dunelm's consultants, who can guide you through everything you might want or need. Your curtains will then be made for your own requirements, before being delivered straight to you. As well as their Made To Measure service, at Dunelm you can choose from hundreds of options, all of which are conveniently ready to hang in their readymade curtain collection. There's many different styles and ranges to choose, from eyelet curtains to the more refined pencil pleat curtains and voile and net curtains.
7. Beurer LR130 Air Purifier with Sensor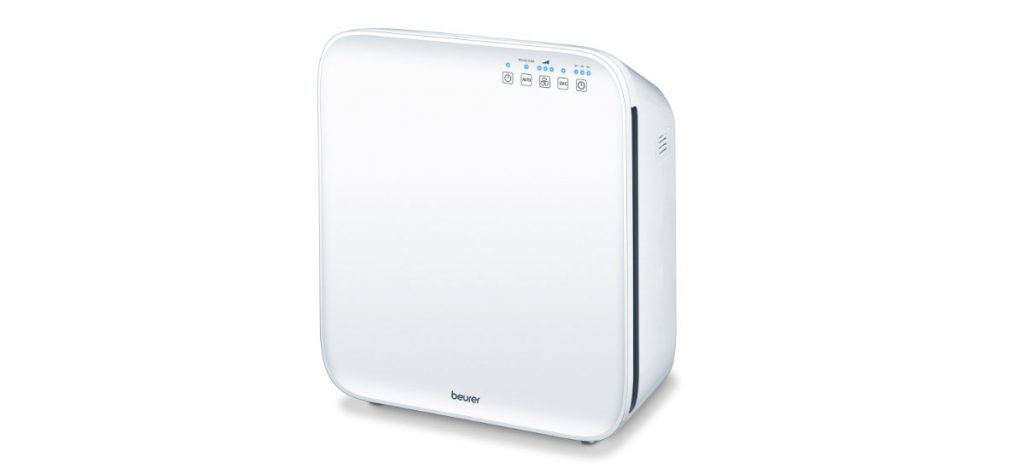 With us all spending more time at home, there's never been a better time to improve your Indoor Air Quality (IAQ). Poor IAQ occurs when there's a build-up of pollutants in the home, to the extent that it affects an occupant's health and comfort. Poor IAQ is also linked to a range of health conditions and each year, close to four million people die prematurely from illness attributable to household air pollution.
The Beurer LR310 air purifier has a three-layered medical grade filter system, HEPA 13. Capturing up to 99.5% of harmful particles from the air, the filter works hard to eliminate dust and pollutants, drawing contaminated air through the side and releasing clean, filtered air out of the top. First, a pre-filter catches domestic dust, pet hair and small insects; then an activated carbon filter rids the air of odours. Lastly, an EPA filter sees off dust, pollen, mites, viruses, and bacteria.
8. WoodBlocX Circular Fire Pits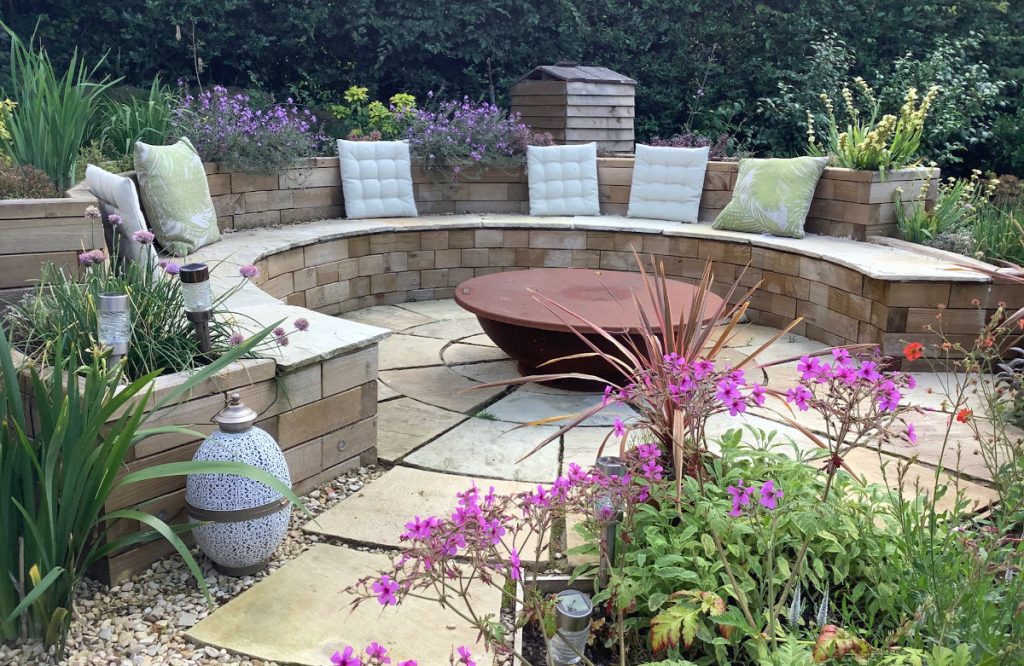 Now you can create the ultimate all-season garden with bespoke fire pit seating that fits your space perfectly. Cosy up in the winter with a blanket and a hot chocolate by the fire; eat alfresco in the warmer months or just enjoy spending more time relaxing in the garden throughout the year.
WoodBlocX are experts in creating bespoke structures that fit both gardens and lifestyles seamlessly. The design opportunities using this unique wooden modular system are limitless for creating seating for both fire pits and other areas of the garden.
Using the company's free bespoke design service customers simply need to provide measurements and details of the space available, along with any extras such as planting, water features and any shapes or tiers they may want. The structures can be built directly onto grass, paving, tarmac, soil or concrete and each is easy to build, with no heavy lifting or sharp tools required to assemble.
9. Setting Pretty Wild Child Tablecloth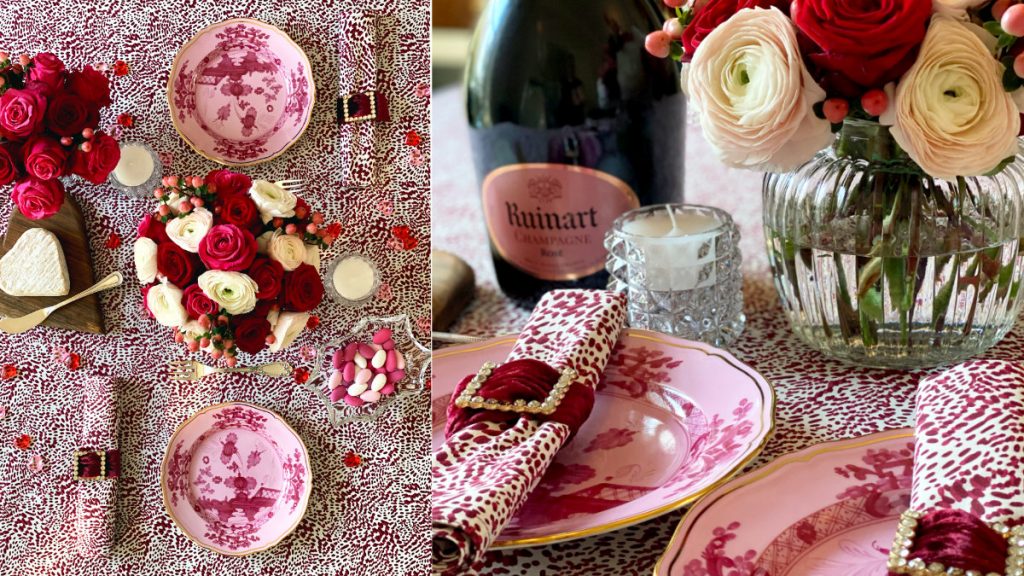 If you're fed up of eating at home but Bojo won't let you go out and play there are still ways you can bring the restaurant experience in to your dining room. One such way is to invest in new linen and cutlery, with Setting Pretty and their beautiful The Wild Child line-up perfect for injecting romance in to your home.
This new business was founded in London by friends Stephanie Bloom and Julie Darwent, who bonded over their shared love for entertaining and stunningly appointed tables. They started Setting Pretty with the aim of bringing gorgeous products to as many tables and homes as possible, with the use of pattern and colour at the core of the brand
Checklist loves this tablecloth, which comes in a choice of green and berry. Why not team it with matching napkins – along with their velvet and diamante napkin rings – for a dose of romance in an otherwise stressful world?
10. Wunda Over Floor Heating Boards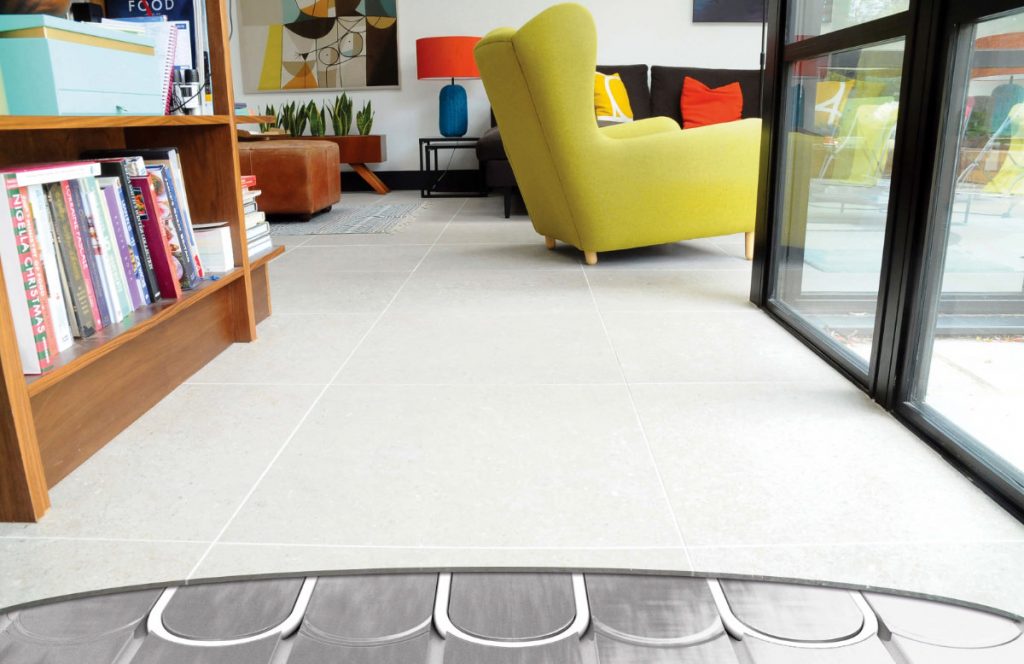 In the early months of lockdown, up to 75% of UK residents were taking part in DIY tasks – and hardware stores saw their sales rocket as a result. Many also looked at ways to save on energy and utility bills, now more so due to the amount of time everyone's suddenly spending at home.
Underfloor heating is an ideal feature to keep families comfortable, as well as helping reduce energy costs. It's no laughing matter – personal energy bills could be about to jump to around £1.9billion nationwide due to the increased use of heating and lighting. Wunda Wundatherm's Rapid Response system is incredibly easy to install, with no mess or drying time. The lightweight low profile boards are just 16 or 20mm thick, heat up in minutes and are suitable for any floor finish. Once installed, the floor heating pipe is laid into the pre-formed grooves in the boards and the system is ready for immediate use.