Checklist has caught up with the the contestants of BBC's Interior Design Masters, Siobhan Murphy and Paul Moneypenny to see how their lives have changed after the show, and talk about their brand-new homeware range with Gemma Collins and Amazon Handmade.
The pair were fan favourites on Interior Design Masters for their ingenuity and dash of levity they brought to the show.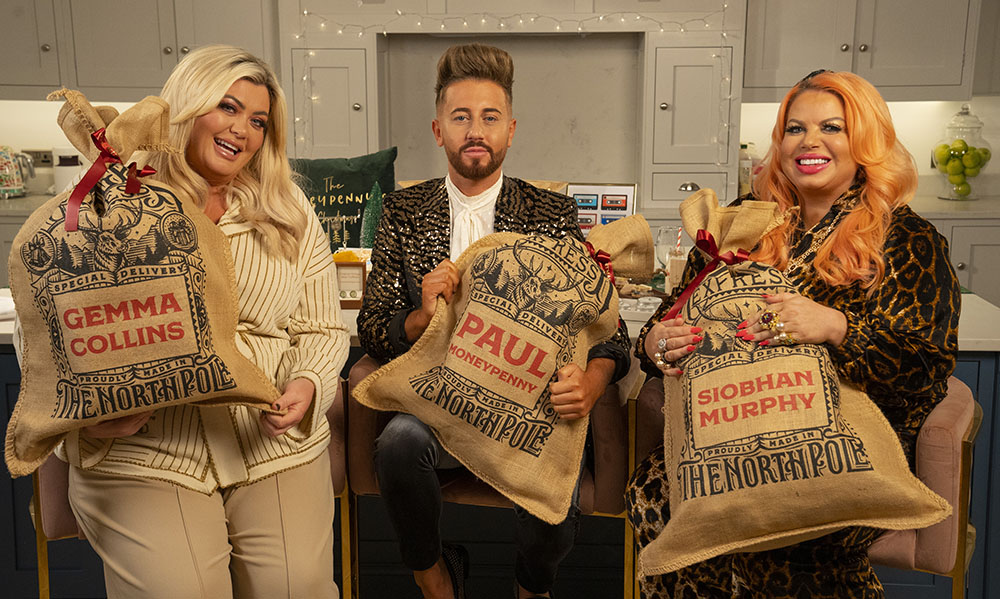 How will you be spending Christmas?
Siobhan: Christmas Eve will be spent with my mum as it's her birthday, so we always make a fuss of her – we go out for a fancy lunch and plenty of cocktails. Christmas Day is spent with Nick's family. We have the traditional turkey with all the trimmings and we sing festive songs around the piano. I'm in charge of the entertainment so there's usually a Christmas quiz and some fun games until the wee hours.
Paul: I will be spending Christmas with family and enjoying some well-earned downtime. And as most of our work is done in November and early December as interiors people, we do tend to get some free time for nights out with friends as Christmas week approaches. Although I say that now and I may end up on a last-minute design project.
If you had one tip for everyone for 2022 what would it be?
Siobhan: Enjoy it! Don't sweat the small stuff …spending time together is what counts and after the last year I think that's the most important thing.
Paul: Take every opportunity that comes your way – and say yes a lot more.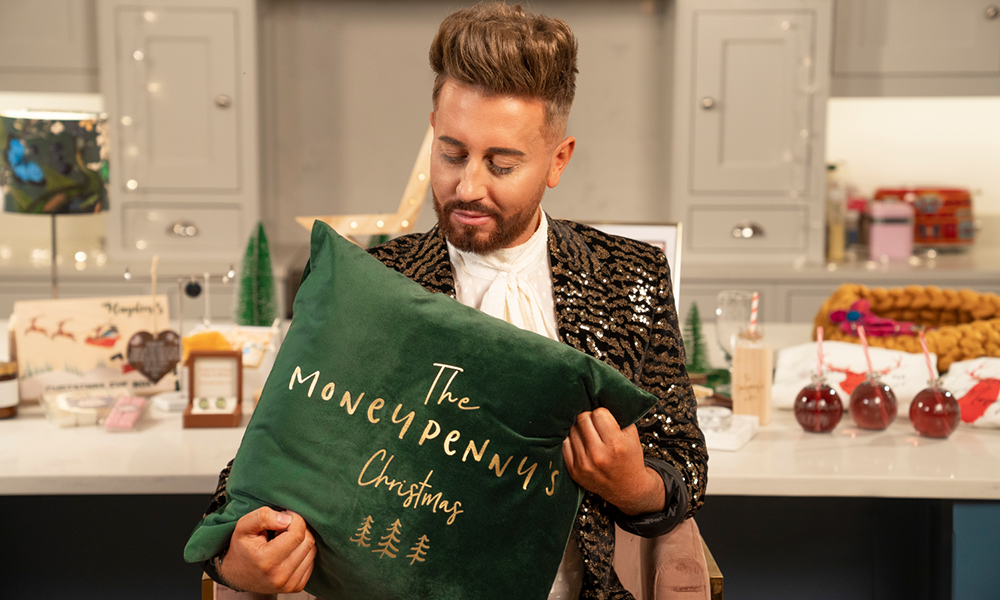 How has your life changed since Interior Design Masters?
Siobhan: My life has changed in so many ways, the show gave me the confidence and the push I needed to finally quit my NHS job and pursue a creative path! Since the show it's been a non-stop rollercoaster ride and I'm enjoying every minute. I sometimes have to pinch myself when I think about the things I'm doing, writing a book, designing my own ranges and working with amazing brands like Amazon Handmade…it really is a dream come true.
Paul: In some ways it's completely unrecognisable – with events, daily social media content creation and reaping the amazing rewards of having my own collections. But in other ways, I'm still me, working at the wallpaper business where I have always worked and enjoying helping people to turn their houses into homes.
Did either of you think you would be designing your own range when you entered the show?
Siobhan: It has always been a dream of mine to design my own products, when I was a child I wanted to be a fashion designer and spent every spare minute designing ball gowns and cocktail dresses. Now to see my soft furnishing ranges in people's homes makes me so happy!
Paul: Absolutely not. It's been on my mental vision board for a while, but even when we were still filming the show I never thought we would get this far this quickly.
What is Gemma Collins like as a work colleague?
Siobhan: Gemma was brilliant, we had such a giggle working together and she is really passionate about supporting small businesses so it was really nice to work on the Amazon handmade curation with her and Paul.
Paul: Gemma was funny and welcoming and very hardworking. I totally admire and respect her work ethic – she gets the job done and keeps a smile on her face throughout.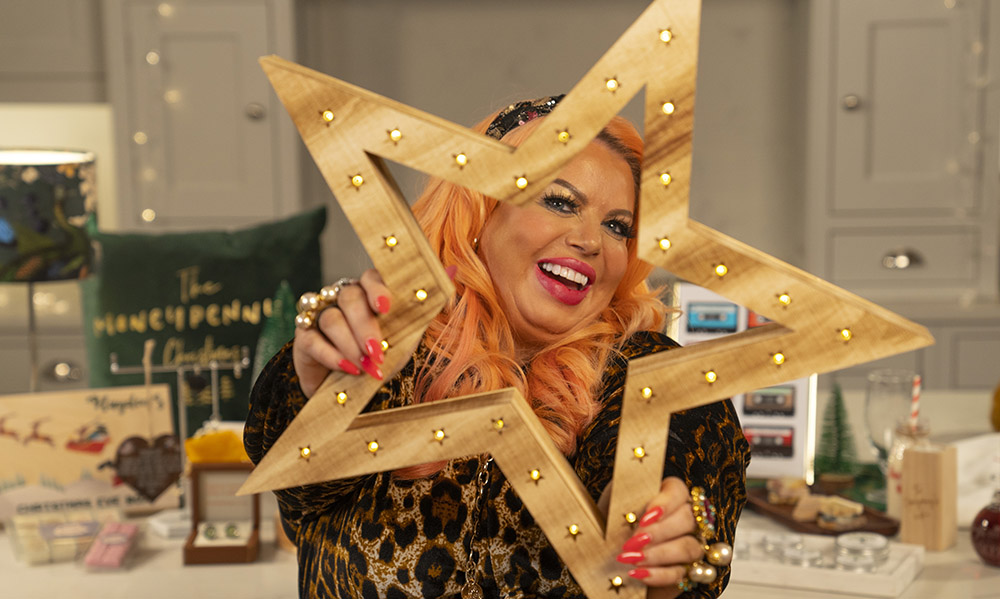 How were you introduced to Gemma Collins?
Siobhan: I've loved Gemma for years especially when I watched the Diva in Lockdown series, she likes to have fun and doesn't take herself too seriously which are qualities I really like.
Paul: The Amazon Handmade team brought us together – it was lovely to feel the GC warmth!
What inspired you when designing this range?
Siobhan: When curating this range for Amazon handmade I chose things that I knew my friends and family would love and things that had meaning and thought behind them. I think because they are handmade and, in some cases, personalised, it shows that you have really thought about the person you are buying for which makes the gift of giving really special.
Paul: We really loved the handmade aspect to so many items in this range – each gift just seemed so very personal, and being able to customise gifts with names and messages made it that little bit more special.
What's your favourite product from the collection?
Siobhan: My favourite product from our collection is the wooden LED star, it's great for styling and looks fabulous wherever you put it. I've had it on the mantelpiece at home but I'm going to move it onto the table for Christmas Day and build my centrepiece around it with lots of foliage and candles.
Paul: My favourite is all of the pieces for the home. I do love a cushion so the personalised velvet and metallic cushion from Sunday's Daughter is top of my list.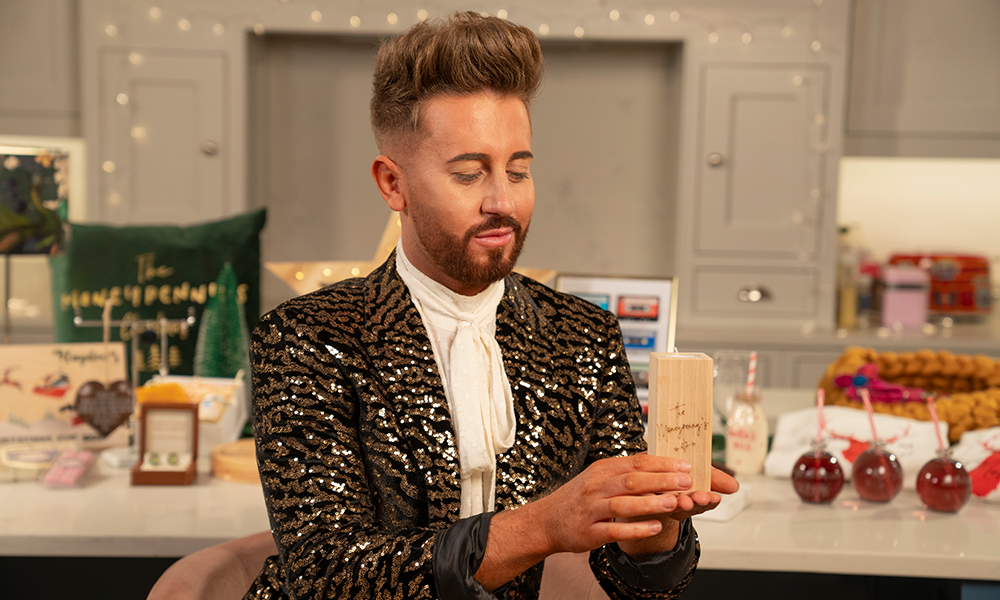 Do you have specific areas of expertise where you bow to one another's opinion? Or is everything collaborative?
Siobhan: I'm always happy to listen to other designers' opinions and come up with a collaborative design, that was also the case when I worked on the show, BBC Interior Design Masters. No designer ever wants to compromise their ideas, but I find in most cases two heads are better than one and as a team you can create some amazing things.
Paul: We're both maximalists, so we both tend to agree that 'more is more', but Siobhan definitely adds a feminine edge to certain things, and she always defers to me on wallpaper!
How do you decorate your home leading up to Christmas?
Siobhan: I like to go over the top, lots of trees that are jam packed with delicious decorations, every mantle, table and surface us covered in candles, foliage, baubles in bowls and fairy lights! I have bowls of sweets, mince pies and sweet treats dotted around for guests and me. This year I've even gone extra on the outside of the house with a huge floral installation, when it comes to Christmas more is definitely more.
Paul: It's pretty full-on. Last year I had 12 trees, but this year I am scaling back a little and have gone for a colourful theme.
What will you be working on next?
Siobhan: I'm currently writing an interiors book which will be out next October called "More is More Decor" I'm also mid-way through a couple of commercial interior design projects and looking forward to more TV work next year.
Paul: We have some exciting projects up our sleeves and I'm really excited for the year ahead. But first, Christmas dinner!
To see your company in any upcoming features we are arranging please email laura@hurstmediacompany.co.uk or editorial@hurstmediacompany.co.uk