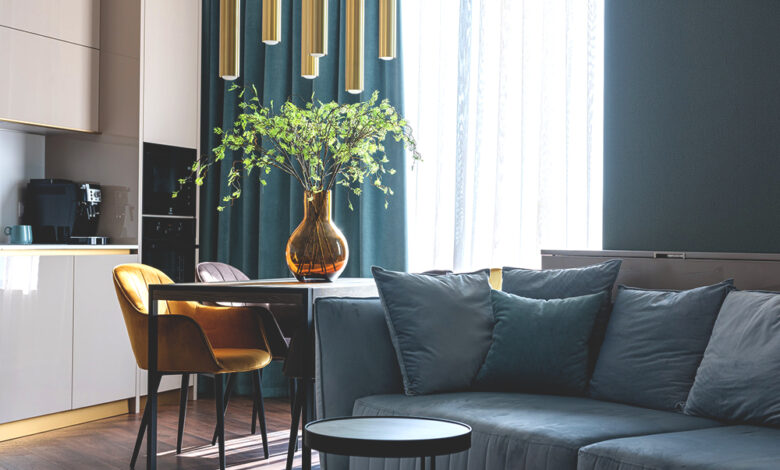 With all the latest lockdown restrictions dabbling in interior design and taking up new hobbies has become the newest trend. Our home has become our sanctuary. We have learnt to explore the products we desire, the scents you want to attract and the baked goods you like to make to transport your mind away from the harsh realities of this world. Social media is tempting us to buy all these gadgets and goodies to try which can become too expensive especially if unsure which are satisfactory. There is a fabulous range of products and services that can help to make your home life easier in a stylish manner and more comfortable without having to spend a fortune.
Here are some ideas to make your home life easier.
1. Fairy Dusk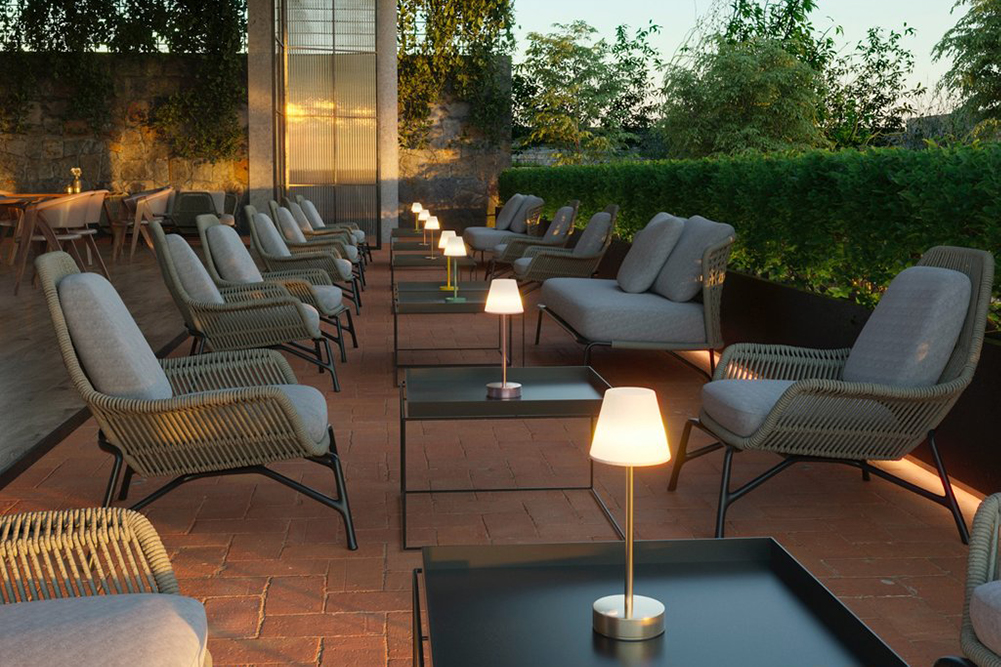 The Mediterranean collection, brought to you by Fairy Dusk, is a range of portable indoor and outdoor lighting fit for summer.
The Lola Range is the epitome of Mediterranean elegance. The floor lamps, with smart technology RGB bulbs, look incredible as they can interchange between 16 colour settings. For a relaxed look, opt for a warm white on three intensity settings. If you are in a party mood, then switch to the multi-colour palette.
Pergolas are big news and the pendant lights are perfect to hang at different heights. The Sisine and Bossa, made of bamboo, are incredibly popular for a relaxed boho style.
They pride themselves on selecting design-led, high quality and unique items. Their aim is to always bring fresh ideas to your home.
All of the lights are fully portable, rechargeable and perfect for your indoor living space and outdoor entertaining.
Find out more at fairydusk.co.uk
2. Instant Pot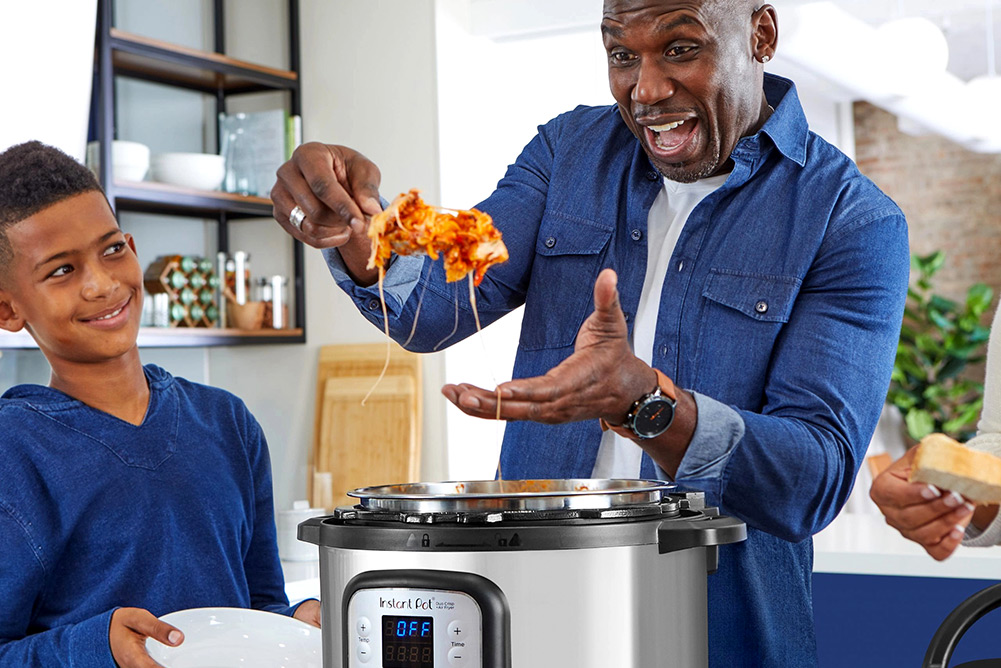 Instant Pot continues to grow with revolutionary multifunctional air fryers and cooking blenders. Combining consumer-friendly technology with a passion for good cuisine, they are committed to helping people worldwide get healthy and delicious meals on the table.
The Instant Pot duo Crisp + Air Fryer 8L is the hottest new multi-cooker that can cook and crisp your food in one place. Just swap out the pressure cooker lid for the innovative air fryer lid and add a whole new set of cooking techniques to your culinary collection.
With the pressure cooker lid on you can pressure cook; sauté, steam, slow cook, sous vide and keep warm.
And the air fryer lid gives you the functionality to air fry, roast, bake, grill and dehydrate.
Now anyone- from novice to chef – has every cooking method available at their fingertips and can prepare great, healthy meals fast.
Find out more at instantpot.co.uk
3. Global Energy Systems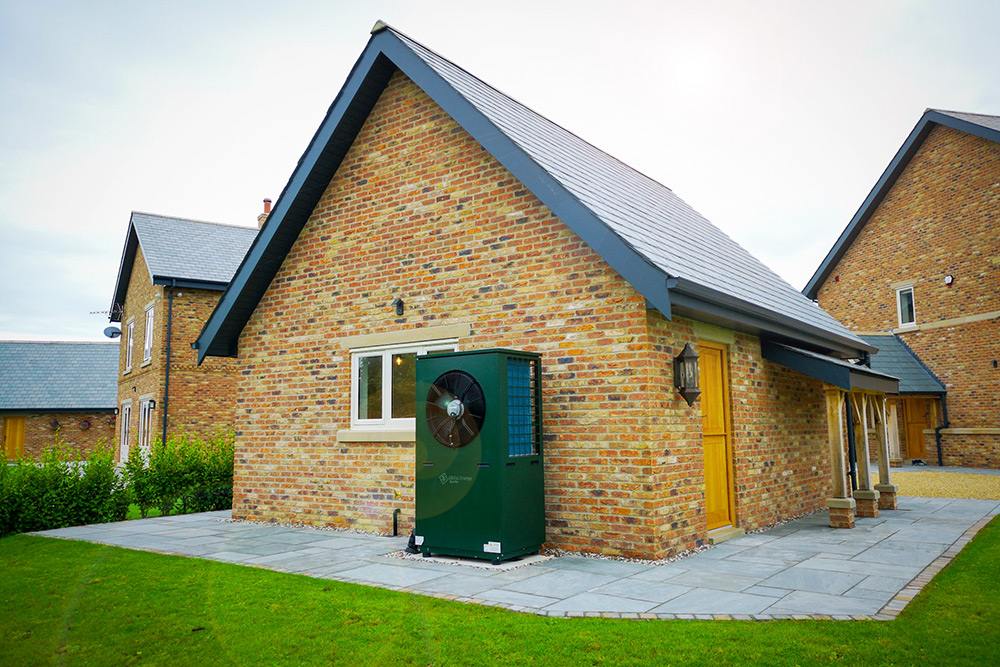 Global Energy Systems is a British, renewable energy company who design and manufacture air source heat pumps which can cut your heating bills by up to 65%. They are designed and built to work specifically with the UK climate and to outperform gas, oil and electric systems for the duration of their 25 year life.
The last ten years have been dedicated to the development of renewable energy technology through high performance air source heat pumps. Air Source Heat Pumps are designed to suit a wide range of properties; anything from small new-builds to large renovations.
They also work with a network of installers all over the UK.
Global Energy Systems work closely with their clients to ensure they get the best heating system for their home. Along with the savings, Global Energy Systems heat pumps are eligible to receive payments from a government grant.
Find out more at globalenergysystems.co.uk
4. Beerwulf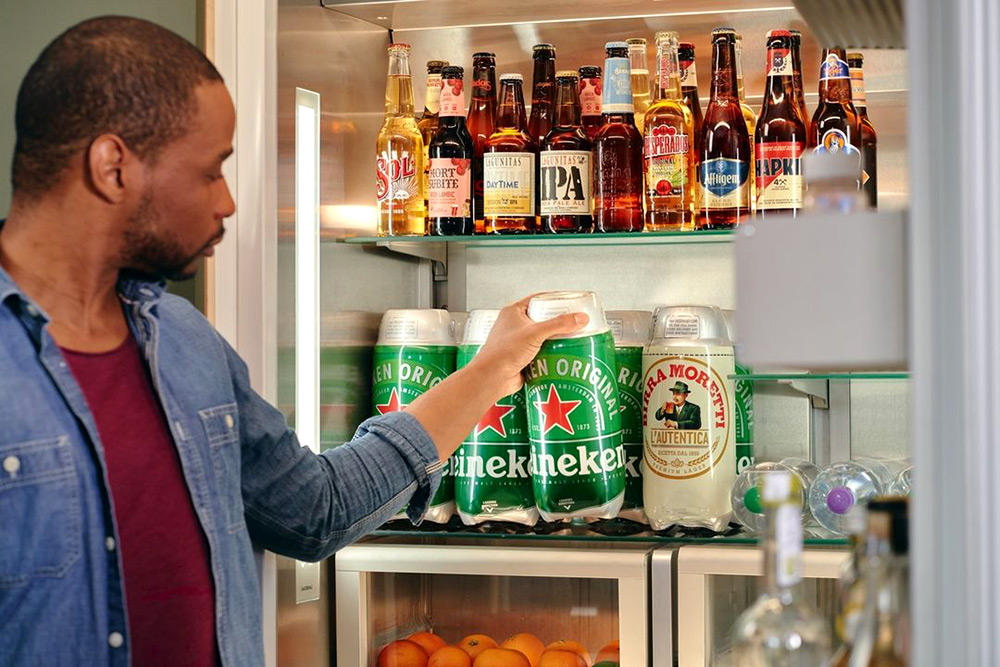 Beerwulf's SUB home draught machine is here to help create an affordable yet stylish home bar experience.
With unique cooling technology and sleek design, this home draught machine will have your pint freshly poured and chilled to 2°C, bringing the ultimate pub experience direct to your living room.
Choose from dozens of different beer and cider kegs to suit all tastes, including classics like Heineken, Strongbow and Birra Moretti, Belgian favourites such as Affligem and La Chouffe, as well as modern craft beers and seasonal releases.
The kegs each contain two litres of beer or cider, making this personal pouring machine ideal for nights at home either alone or with family.
The beer stays fresh for 15 days after it's loaded into the machine, so if you don't happen to finish it all in one evening, you don't have to worry about wasting a drop.
Find out more at beerwulf.com
5. The Busy Baking Company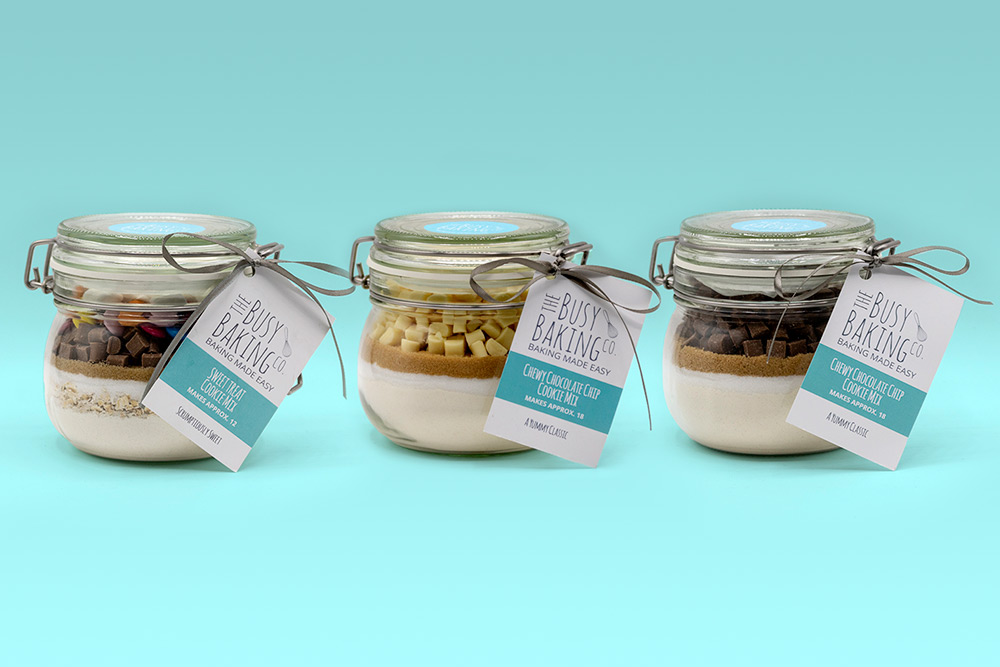 Baking jars from the Busy Baking Company do not just make perfect cakes and cookies.
These gorgeous unique baking kits also make the best gift – perfect for all occasions.
Beautifully packaged, all ingredients are carefully layered into reusable glass presentation jars. Just add eggs and butter, mix and bake.
The instructions are simple pour the contents of the jar into the bowl and mix well. Once mixed, pour into the baking tin and bake for 35-40 minutes. Leave to cool slightly and turn out onto a wire rack.
The Busy Baking Company only use the highest quality natural ingredients, precisely weighed so you get the perfect result with every jar. They have loads of different flavours from Classic Brownies, Toffee Blondie and even Raspberry and White Chocolate scone. Choose from a range of standard, gluten-free and vegan cake and cookie mixes for you to enjoy.
Find out more at thebusybakingcompany.co.uk
6. Friday Night Gin Club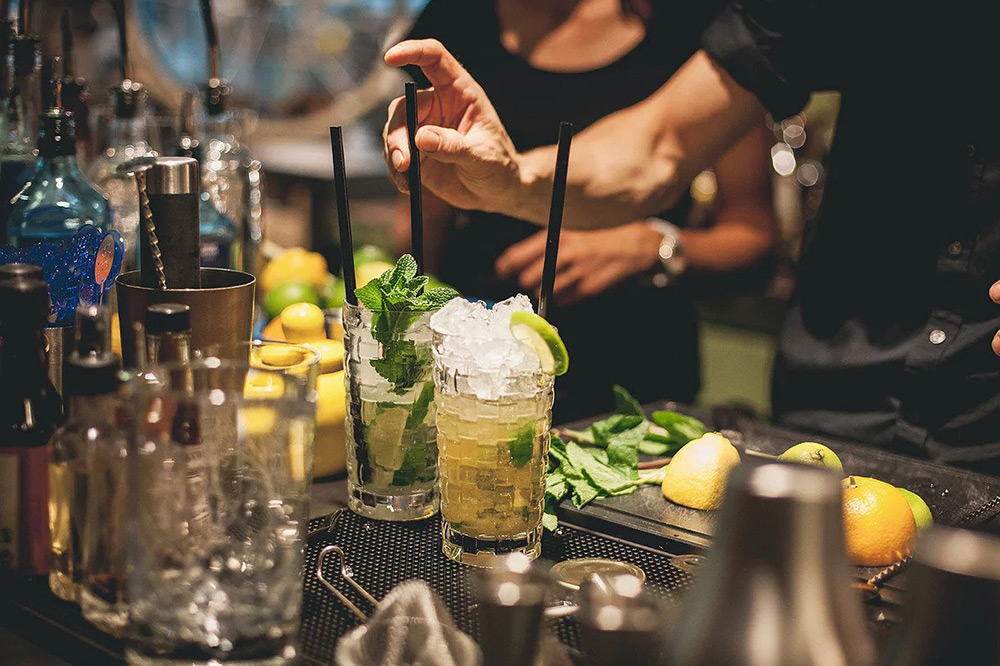 Subscribe to the monthly Friday Night Gin Club and every month you will be sent a collection of four miniature small batch craft gins. Each bottle contains 40ml, so enough to share a glass.
The club is a great way to experience some of the world's finest gins without breaking the bank. Every month you will also receive a free invitation to an interactive online tasting event where you can learn more about each gin from the comfort of your own sofa.
They stock all the popular gins from Copper Star, Belgin, Castlehill, Mor and Kokoro Gin. Rather using the London Dry method of distilling everything together, they are created by extracting the flavours from over a dozen botanicals using specialist techniques.
There are no commitments with the subscription box, join and leave whenever you like. Normal monthly subscription price for the club is £12.99.
Find out more at fridaynightginclub.com
7. The Cashmere Choice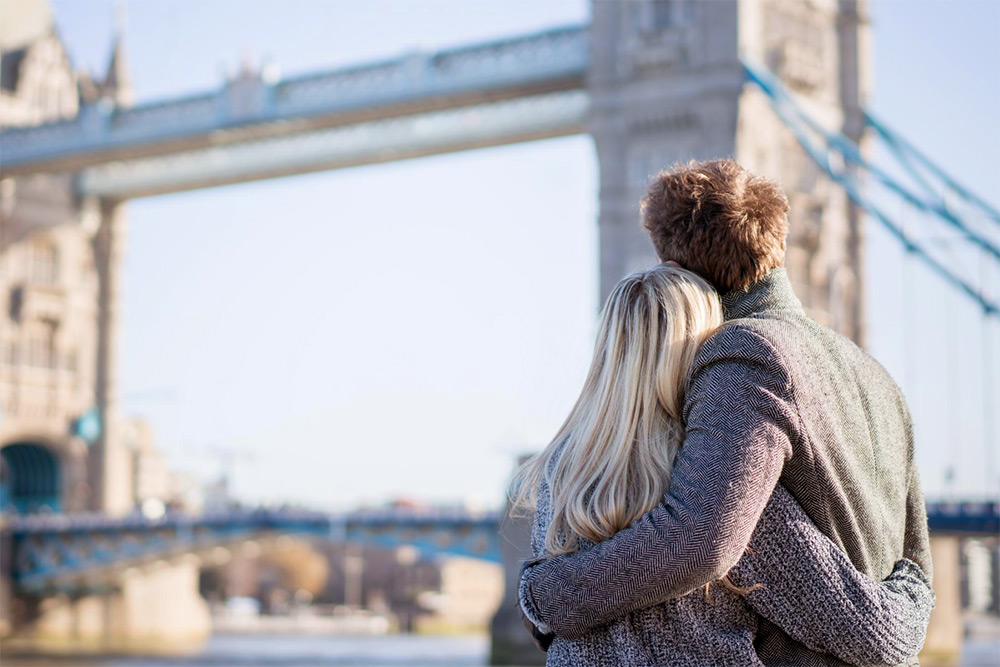 The Cashmere Choice is a family run boutique. They want to share our love for cashmere with the world and are committed to providing their customers with top quality clothing and care at great prices which is why they have created a anti moth cashmere sweater storage bag.
Moths thrive on cashmere. They quickly turn luxurious clothing into holy, unwearable pieces destined to be discarded. Storing cashmere safely is more important than ever. Using plastic bags to store cashmere causes moisture to accumulate and mold fungus to spread.
Hanging pieces in a cupboard also leaves them exposed to moth attacks. To keep your cashmere in pristine condition, using breatheable cotton anti-moth protection pouches is key – they are a proven, environmentally friendly way, to keep moths at bay.
Order your essential cashmere protection kit today to be confident your luxurious clothing will stay that way.
Find out more at cashmerechoice.co.uk
8. Inzinctive Interiors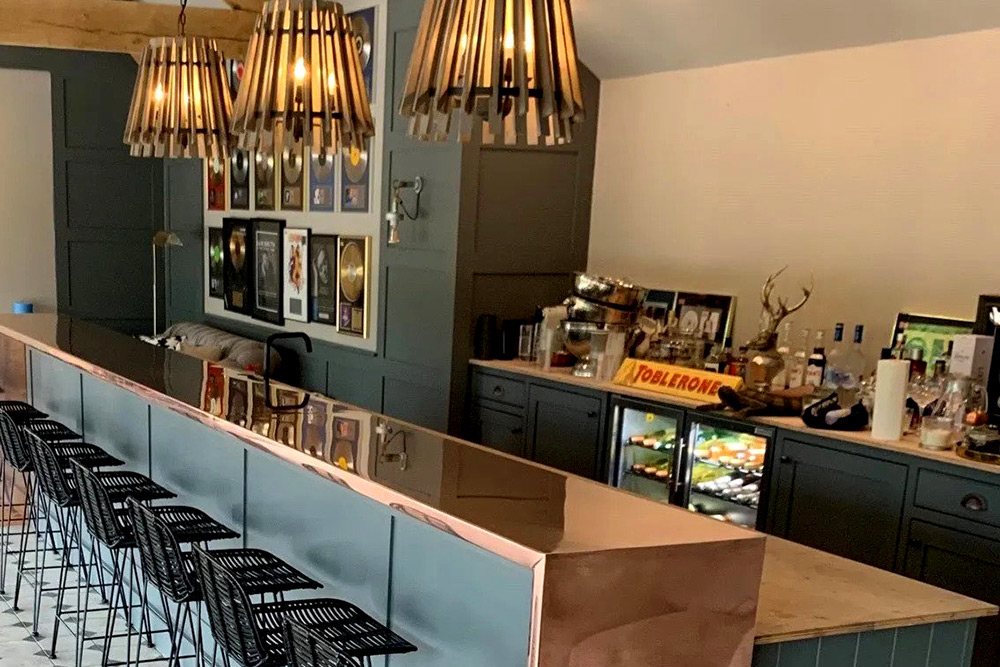 Inzinctive's range of copper worktops are not only aesthetically pleasing on the eye and hard-wearing, but also designed to target bacteria, viruses, and fungi.
Clinical studies suggest that copper is superior to common materials at helping to prevent the spread of infectious diseases.
Inzinctive Interior's copper worktops are naturally high in anti-bacterial properties, which is great for hygiene and durability. The design team uses premium quality grade metals to make your zinc and copper bar tops look modern and suit your requirements.
Inzinctive Interiors caters for residential and commercial clients. All commissioned copper and zinc worktops and bar tops projects are tailor-made to suit what you need and expert installers can fit your worktop or bartop to your exact requirements.
Whether you are undertaking a new kitchen project in your home or a large-scale commercial development, copper and zinc worktops are a real design statement.
Find out more at inzinctive.com
9. Lemongrass House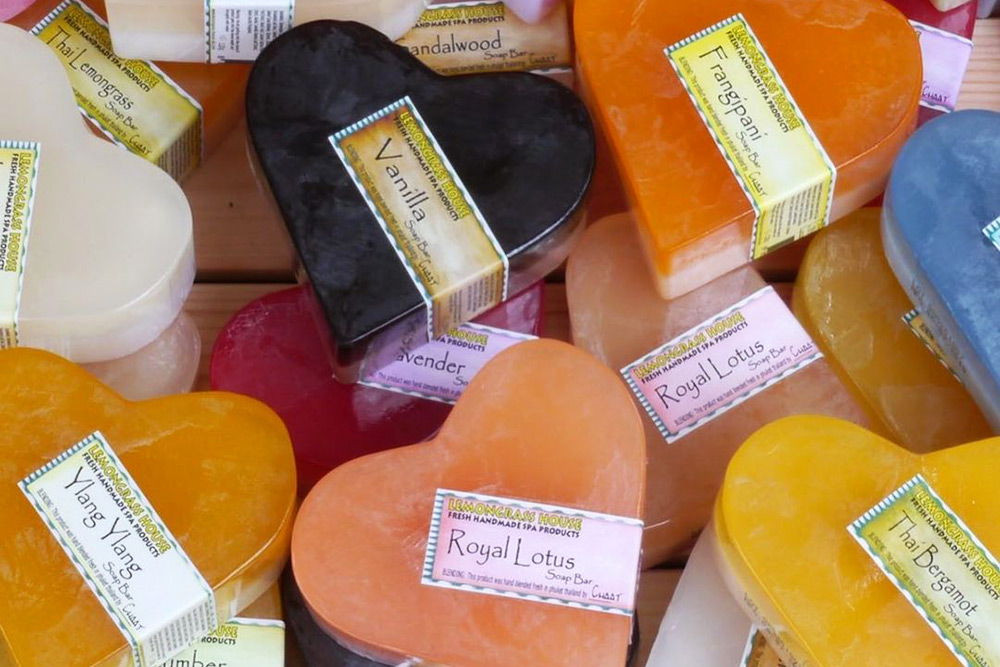 Lemongrass House is an award-winning family run business that creates natural spa, aromatherapy, spa and body care products to over 50 countries worldwide. They are the supplier of choice for many of the world's leading hotel brands such as Aman Resorts, Four Season Resorts, Le Meridien and One and Only Hotels.
The team carefully selects only the highest quality, sustainably farmed, natural ingredients which they lovingly craft in small batches. The extensive range includes something for all the family.
There are indulgent bath oils and salts to help you unwind, chocolate scented kid's body lotion for a sweet bedtime, dog spritzers to keep your pooch fresh and the bestselling room sprays or reed diffusers for your home.
Products are all sulphate and paraben free, have never been tested on animals and come in recycled packaging. It is a perfect gift from one family to another.
Find out more at lemongrass-house-uk.com
10. Puressentiel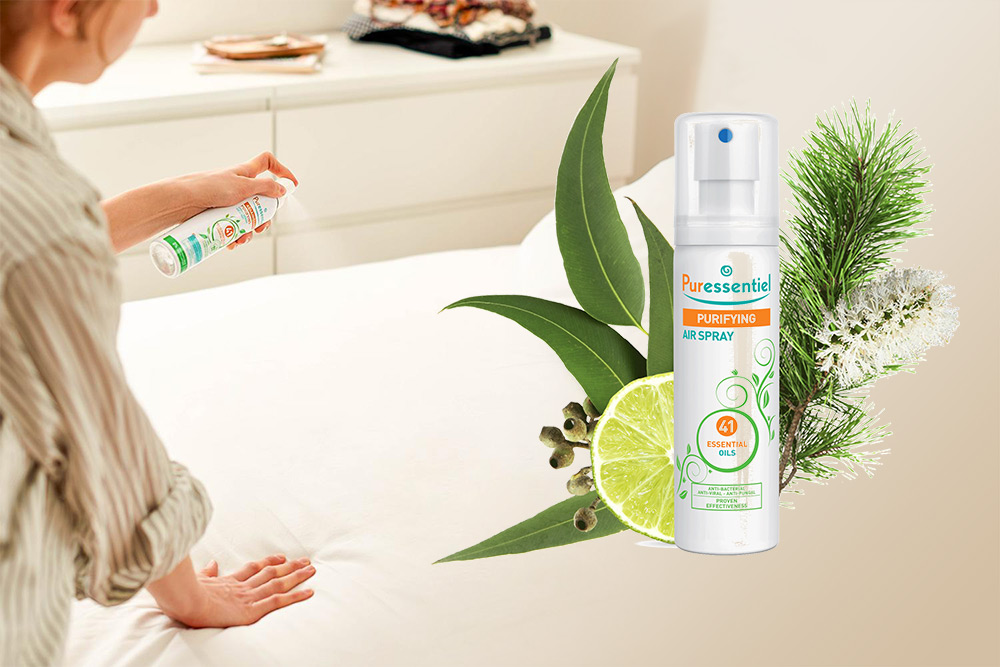 Puressentiel has developed a combination of natural and sustainable ingredients to create its Purifying Air Spray. This 100% plant-based formula is proven to reduce household bacteria.
Its gentle on you and your family and is suitable for asthma sufferers. Its essential oils signature blend has a long-lasting and uplifting fragrance. Spritz in the air and on carpets, bedding or surfaces and enjoy a clean, natural fresh air in your home.
Their commitment is guaranteed in the eco-solidarity, eco-responsible and sustainable support of each step of the manufacture: from harvest, to production and delivery.
Pureessentiel is active throughout the world and contributes to the preservation of plant heritage and biodiversity (planting endemic trees, supporting beekeepers), protects families by facilitating their access to water, provides access to health care and schooling for disadvantaged children, and acts to prevent all forms of violence against young people in France.
Find out more at uk.puressentiel.com
To see your company in any upcoming features we are arranging please email laura@hurstmediacompany.co.uk or editorial@hurstmediacompany.co.uk