Advertisement
Green & Ethical
Make ethical living easy and affordable for everyone – from eco-friendly ideas closer to home to making the world a better place
Commerce with a conscience – these environmentally-balanced businesses are run with strong principles, aiming to be good for the soul and the planet too
Have you ever owned a diesel Mercedes-Benz? If so, you could be a victim of the emissions scandal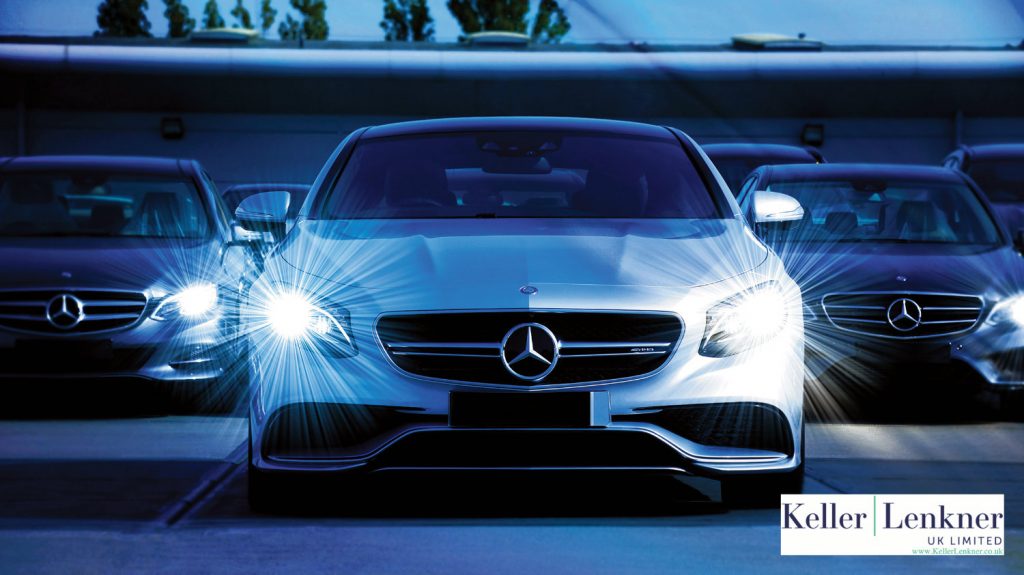 IF YOU BOUGHT OR LEASED a Mercedes-Benz diesel vehicle between 2008 and 2018, which was also manufactured between those years, you could be owed thousands of pounds.
Mercedes-Benz and its parent company, Daimler AG, have already been fined millions for having installed illegal "defeat devices" in their diesel vehicles which allegedly allowed Mercedes to cheat emissions testing. Vehicles are now known to emit dangerously high levels of Nitrogen Oxide (NOx) emissions which are harmful to human health*. NOx is known
to also exacerbate the symptoms of those already suffering from lung or heart conditions. Higher levels of NOx are also damaging to the environment and can change soil chemistry and affect biodiversity in sensitive habitats.
Daimler AG has also just agreed to pay out $1.5 billion to resolve claims by the United States government that its diesel vehicles were designed to cheat air pollution tests. In a separate claim Daimler recently paid out $700m to settle a US class action claim in relation to Mercedes-Benz diesel vehicles.
Keller Lenkner UK is a law firm specialising in group litigation against large corporations. They currently represent thousands of Mercedes-Benz drivers in England and Wales and are investigating bringing a group claim against Mercedes-Benz.
For more information: Click here
---
Beautiful clothing that doesn't cost the Earth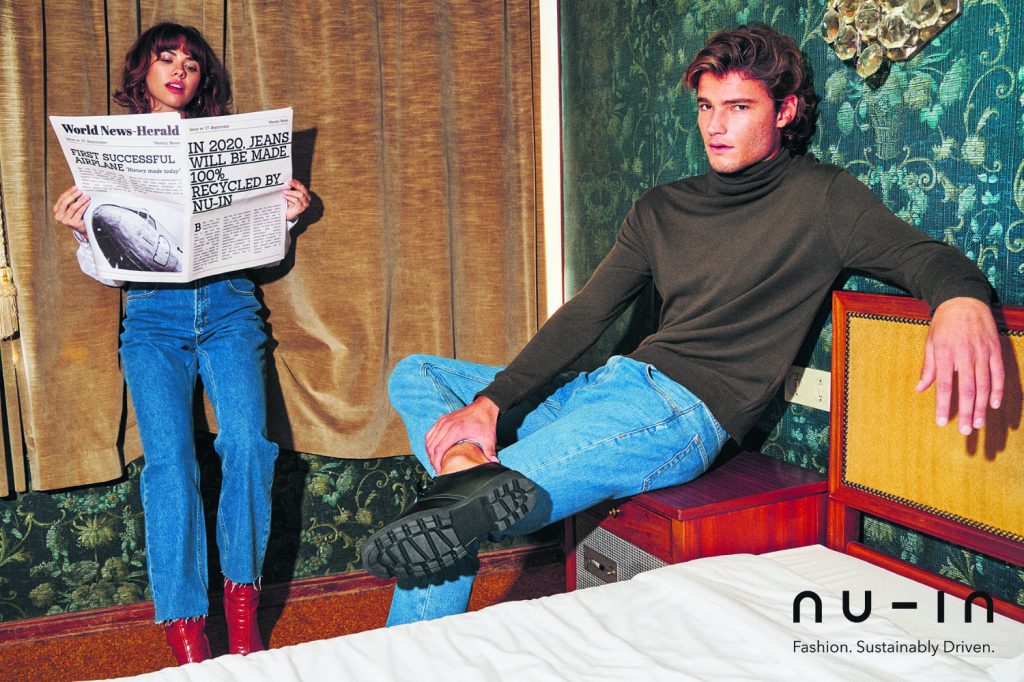 NU-IN WAS FOUNDED with a simple mission; to create great clothing whilst having a lower impact on the planet. The fashion industry is the second most polluting to the environment and nu-in feels a responsibility to reduce this as much as possible.
The brand creates aff ordable fashion for everyone, driven by social and environmental sustainability. They recently launched their first products designed for circularity – a 100% recycled denim line starting from £45. nu-in also recently released their first full plus size collection.
In 2019 over 100 billion garments were made, of those only 1% were produced with recycled materials. Each product in nu-in's 100% recycled denim capsule is designed for longevity, practicality, versatility and to have a second life.
On average one pair of traditional jeans uses around 6,000 to 10,000 litres of water to produce. That's roughly the same amount you would drink in eight years. By using 100% recycled materials nu-in reduces that to almost zero.
The collection is designed for circularity using mono-material 100% recycled cotton, low-impact washes and recycled brass hardware with special eco-finishing.
nu-in just wants to show the world that affordable fashion and sustainability can coexist. If they only convince one person or one brand to think more about the impact fashion has on the environment, it will have all been worth it.
For more information: Click here
---
Let yourself grow – hydro-herb kits for your home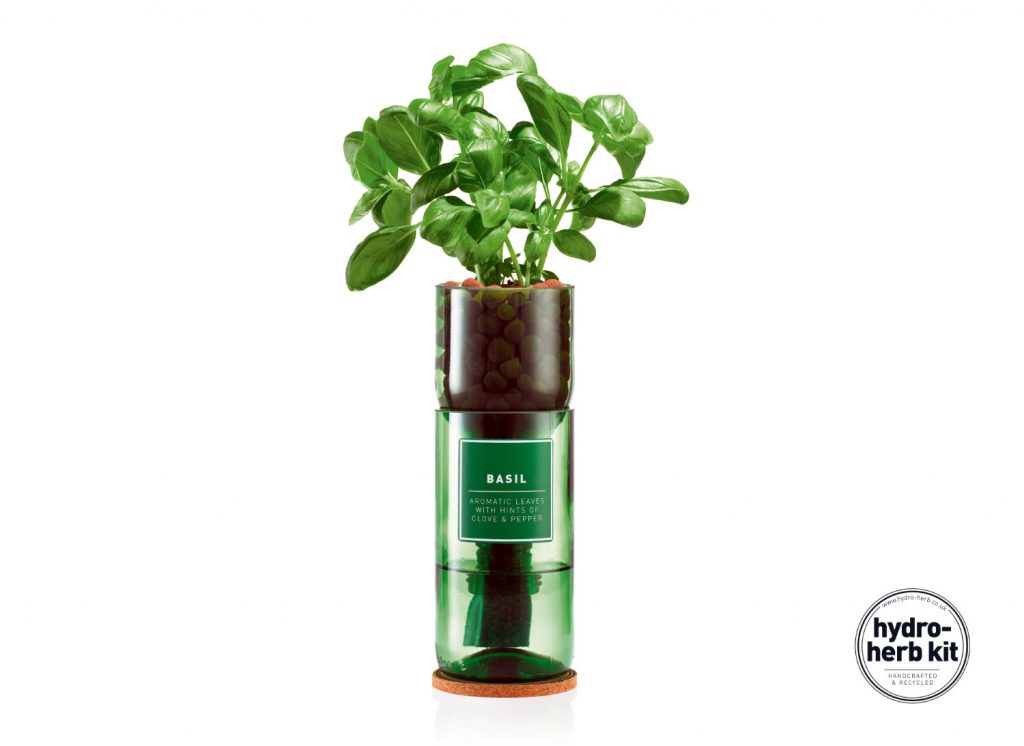 ENJOY FRESH HOME-GROWN HERBS throughout the year with these eff ortless and 100% sustainable kits from hydro-herb. Made by hand in Suff olk, all of the component elements in these kits are either recycled, recyclable or biodegradable with the added knowledge that the UK-produced, certified organic hydroponic fluid, is vegan friendly.
To have delicious herbs at hand whenever you need them, you simply need to let nature – a brightly lit window – and hydro-herb's hydroponic technology do their thing. They have nine choices of herb available including Basil, Mint, Dill, Oregano, Curly Parsley, Coriander and Thyme, all of which can be posted to your door – making them the ideal present for you or a foodie friend.
For more information: Click here
---
Purato – wines that are green to the extreme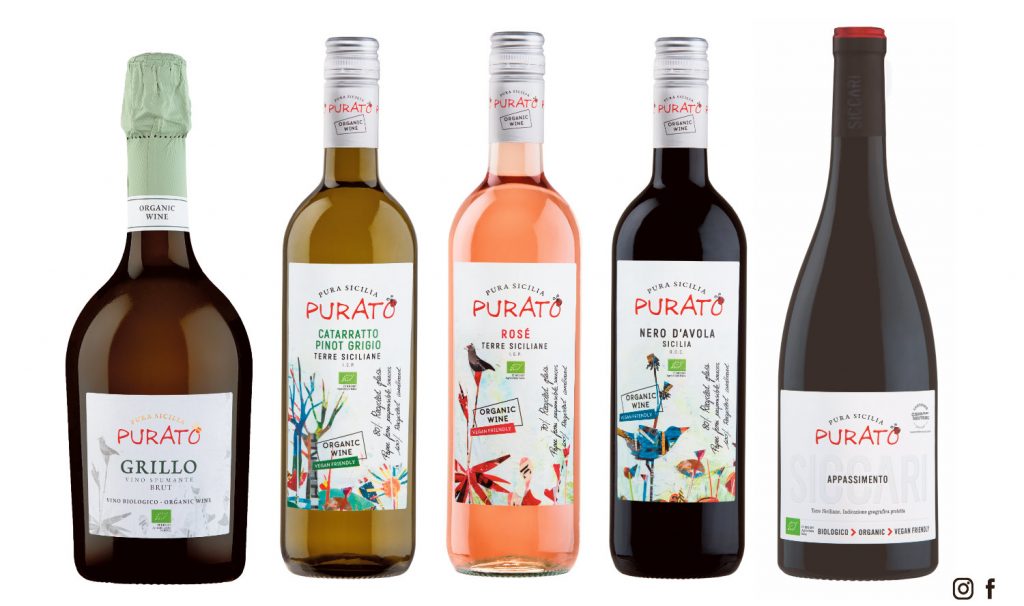 PURATO IS A RANGE OF SICILIAN WINES with a conscience. Not only organic, the wines are carbon neutral, vegan-friendly and the packaging is made from recycled materials.
The production of Purato wines is off set by involvement in sustainable projects around the world, resulting in zero impact on the planet and making them carbon neutral.
The wines are bottled using lightweight glass, the labels from recycled paper and the boxes from recycled cardboard.
Crafted from native Sicilian grape varieties, Purato wines speak of their provenance and have a wonderful purity of flavour, so the wines not only have a very low impact on the environment, but they are authentic and taste great.
There is a Purato wine for every occasion – two reds, one white, a rosé and a fizz.
For more information: Click here
---
It's time to change – Just Think Eco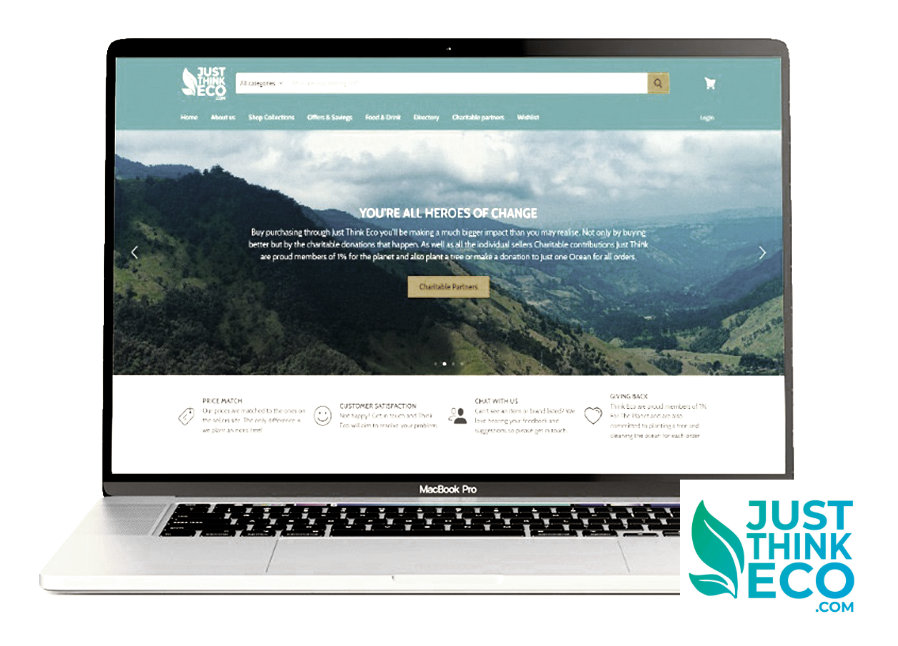 JUST THINK ECO is an ethical online marketplace dedicated to changing the way we consume.
As it becomes increasingly clear how damaging the current way of life is to the environment it is imperative we all must make changes where we can.
When you shop on Just Think Eco you can rest assured that all the products sold are sustainably sourced, ethical, plastic-free, upcycled, recycled, organic or free from chemicals.
Just Think Eco has made it easier than ever to find eco friendly alternatives that will help you make a huge difference to the world we live in.
For more information: Click here
---
Put an end to plastic waste by choosing the Zero Waste Path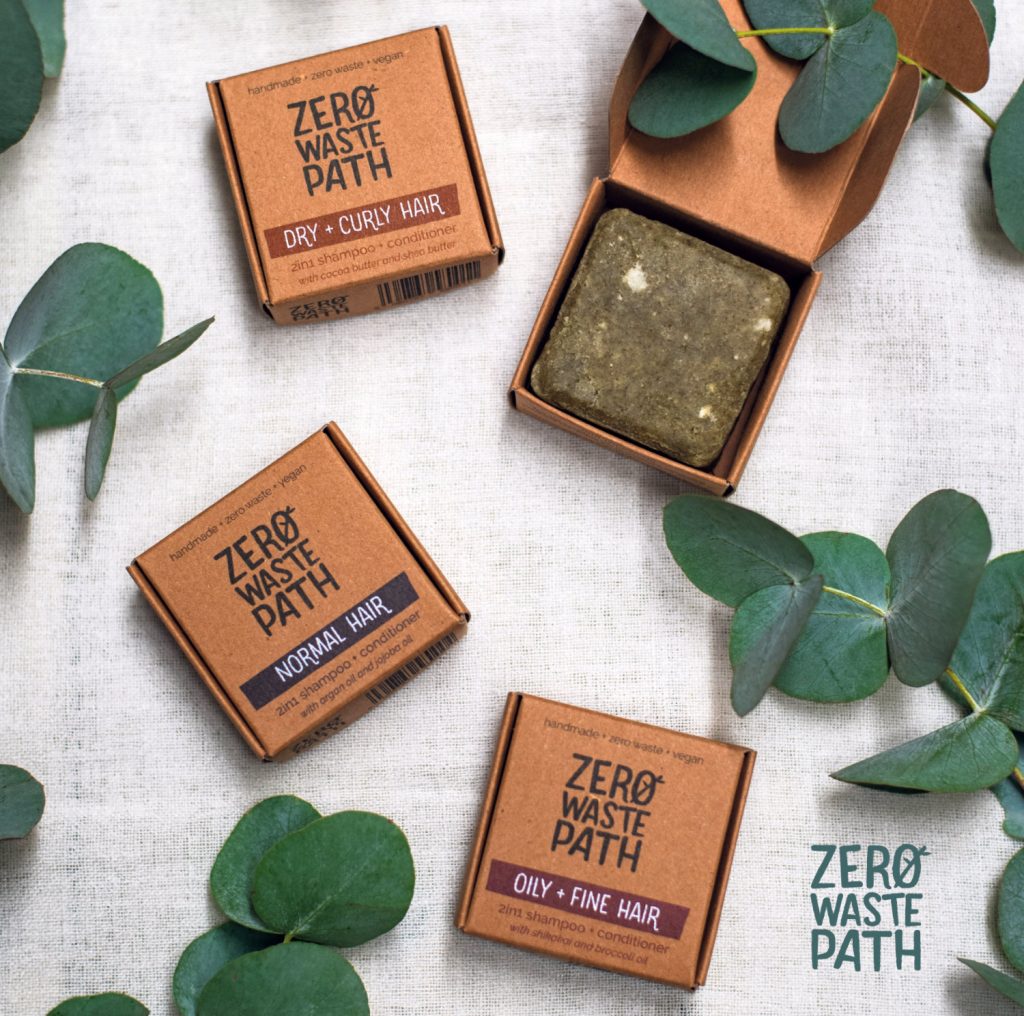 ARE YOU LOOKING for concrete ways to live a more eco-friendly lifestyle? You can start by choosing plastic-free skincare and haircare products, delivered straight to your door. Zero Waste Path believes that every small step counts, and that the best way to live more sustainably is to start from easy practical objectives.
All products are:
Handcrafted in the UK
Natural
Vegan
Palm oil free
Packaged and shipped plastic-free.
Zero Waste Path creates products that are high-quality, made ethically and easy-to-use. An example of this is the bestselling line of 2-in-1 shampoo and conditioner bars that will leave your hair clean and luscious, without any plastic packaging.
Zero Waste Path is a small independent business and an accredited Real Living Wage employer.
For more information: Click here
---
Notebooks with an environmental twist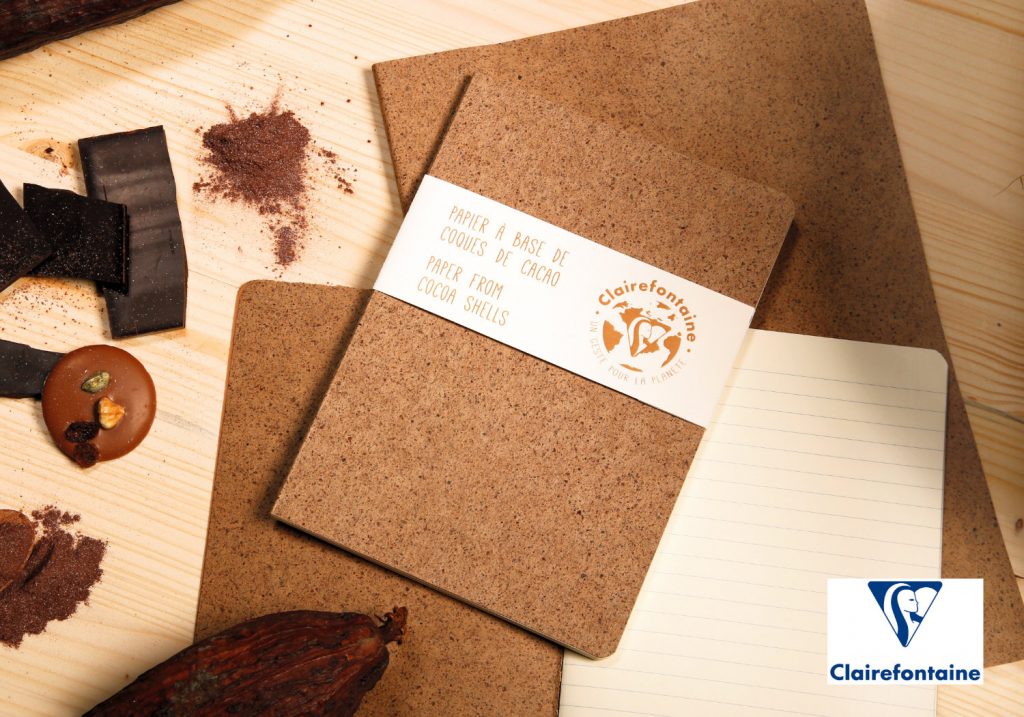 SINCE 1858, CLAIREFONTAINE has created extraordinary notebooks
with exceptional paper quality. For over 160 years, these books and pads have featured the iconic super- smooth, brushed vellum satin-finish paper loved by pen fans globally.
Jeans & Cocoa notebooks feature a protective cover that's made from a combination of cellulose-free, FSC® certified, sustainable wood fibres and either recycled jean fibres or cocoa shells. In making these products Clairefontaine uses off cuts from the denim industry or parts of the cocoa bean, which are disposed of by the confectionery industry when producing chocolate.
Both of these styles result in attractive, on-trend designs that incorporate innovative, forward-thinking manufacturing processes. A selection of folders, files, magazine racks and memo pads are also available, ideal for those seeking eco-friendly products that form a part of a circular economy.
Available from all good online and high street retailers.
For more information: Click here
---
Toothbrushes for a sustainable smile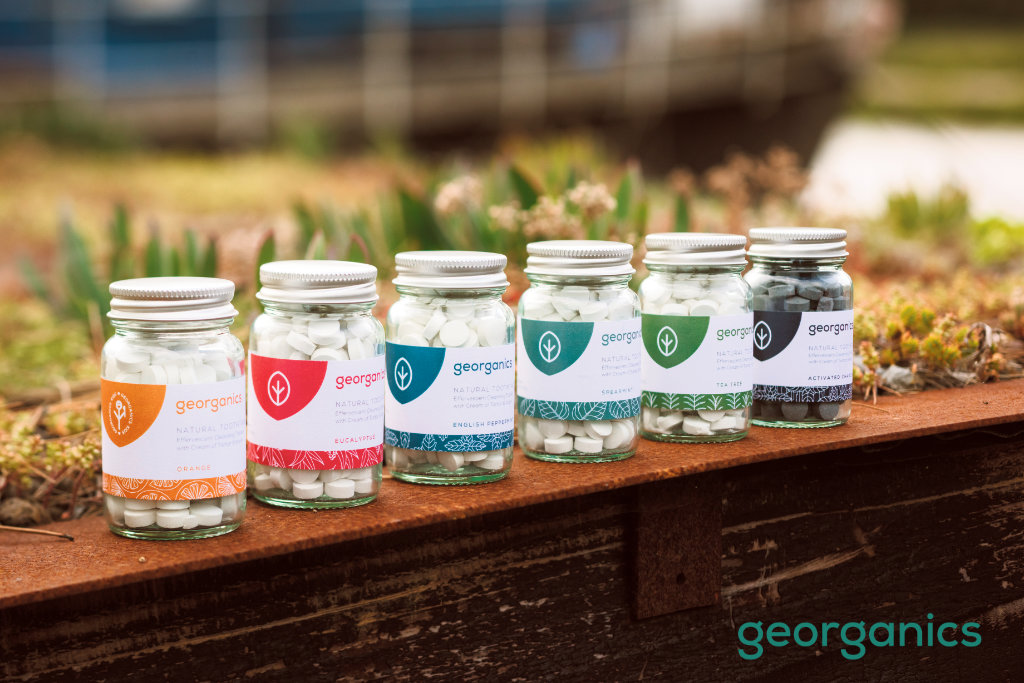 GEORGANICS IS A NATURAL and sustainable oral care brand, designed with zero-waste in mind. They only use pure and organic ingredients, sourced as locally as possible. They do not test on animals, and all of their products are suitable for vegans.
Every year, it's estimated that over 18 million kilograms of waste go to landfill in the UK from plastic toothbrushes and empty toothpaste tubes.
Georganics are an oral company with a difference: they use glass or aluminium jars for their pastes, powders and mouthwashes, which can be reused, repurposed or recycled indefinitely. The packaging is plastic-free and made from 100% Kraft paper cartons that are fully bio-degradable. Even the print is made from vegetable ink!
The Beechwood Toothbrushes are a great eco-friendly alternative to plastic brushes. Prefer an electric brush? The Sonic Toothbrush has recyclable heads, a long battery life and comes in plastic-free packaging.
For more information: Click here
---
A sustainable gift that grows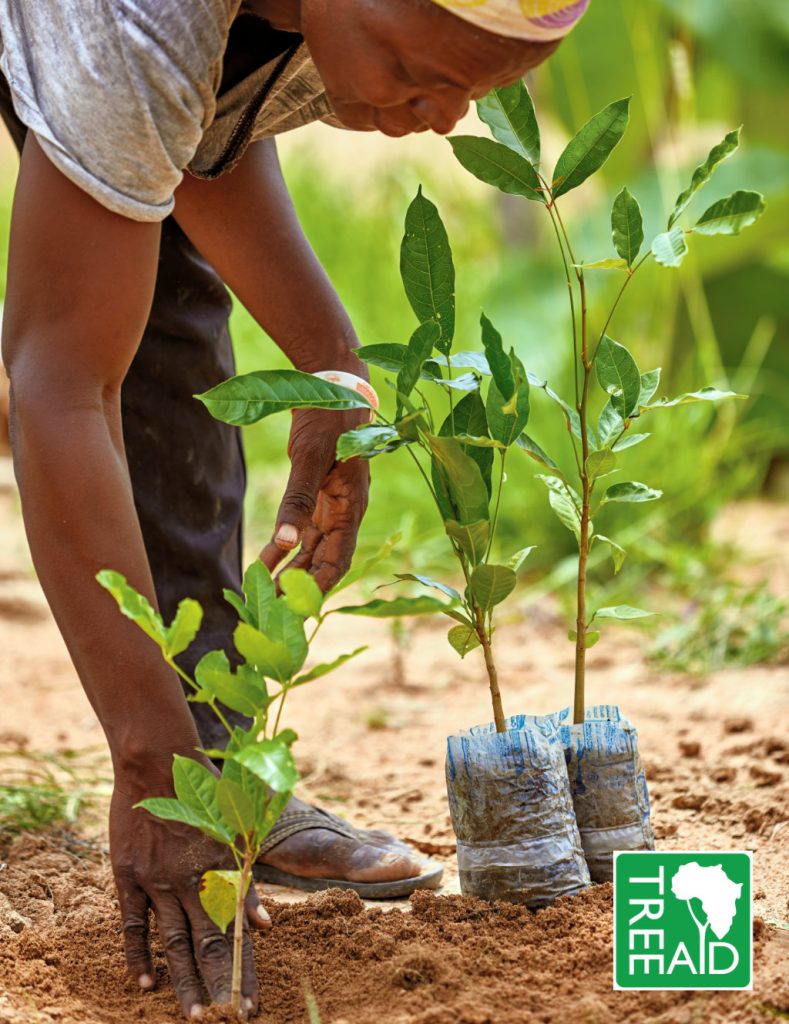 TREE AID'S GIFTS THAT GROW help to tackle the climate crisis and grow incomes across dryland Africa. As the climate crisis worsens, Tree Aid is supporting those affected through the power of trees. By buying a gift that grows you can help ensure families have a stable source of nutritious food to eat and a reliable source of products to sell at market. Each gift empowers communities to grow and restore trees. The trees grown are drought-resistant, can reverse the growing desert and reclaim the land for local communities and their future generations.
Since Tree Aid was founded in 1987, they have worked with communities across Africa's drylands to grow nearly 22 million trees.
All gifts start from £5 and come with beautiful greetings cards for you to share with loved ones. Perfect for any occasion.
For more information: Click here
---
Power your home sustainably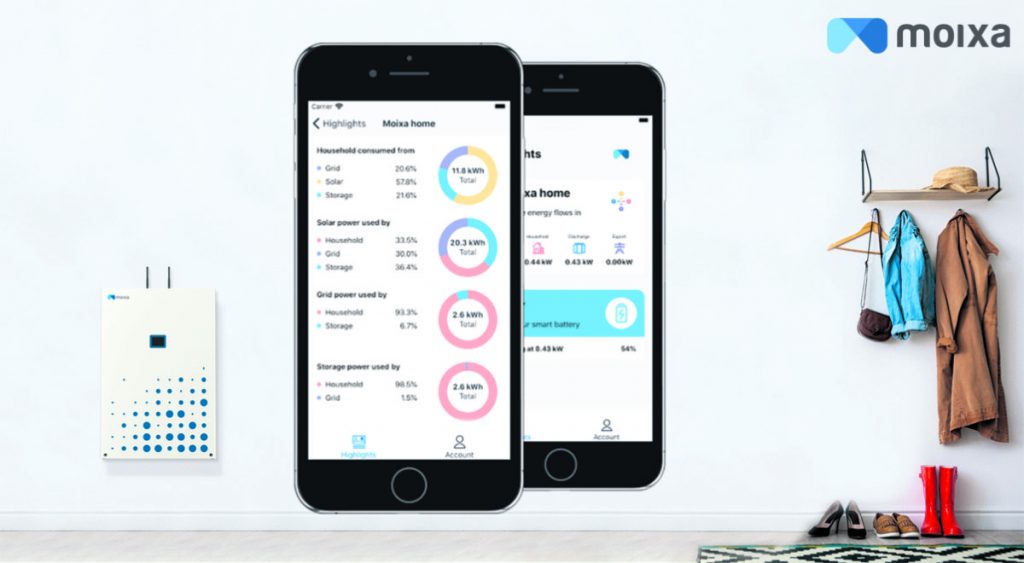 WITH MANY OF US spending more time at home, it is the perfect time to invest in powering it from green self-generated energy and thus reduce your carbon footprint.
Installing solar panels is a great way to generate electricity to power your home, but if you generate more than you need, where does it go?
For most solar owners it's sent to the grid, and when solar generation ends for that day, energy will need to be re-purchased from the grid, often at a higher price. However, homes with the Optimised Solar Batteries from Moixa can store the excess energy, instead of exporting it, so you can use solar to power your home, day and night. Further cost-savings can also be made if you have a time-of-use tariff . So you can store both low-cost grid energy and solar energy to power your home, lowering your bills and increasing your renewable energy use.
Moixa offers a range of optimised batteries and solar panels to suit the energy needs of every home. With batteries from Moixa, you will also be able to access the insightful data on your home energy generation and usage via Moixa Dashboard and app.
Take action on reducing your carbon footprint today with a Moixa optimised battery and solar panel installation. Talk to a Solar Storage Specialist to find the best solar energy and storage option for you.
For more information: Click here
---
Comfy, stylish organic cotton underwear that changes lives
Y.O.U UNDERWEAR believes you can make a difference every day simply by changing your underwear. Their comfortable, stylish organic cotton undies for men and women are made sustainably from 100% GOTS certified organic cotton and are also Fairtrade and PETA-approved vegan. Everything is ethically manufactured, zero waste and promotes body positivity.
Y.O.U Underwear also has an amazing partnership with Smalls for All, a charity who support women and children in the UK and Africa, donating two pairs of underwear for every item you buy. They've already donated over 10,500 pairs, so changing your undies really will change lives.
Ready to upgrade your undies? Try one of their super-soft, bestselling styles (everything from bralettes to bikinis) that are good for you, good for people and good for the planet. Make a diff erence with nothing but your own underwear.
For more information: Click here
---
Checklist published with The Guardian on 24th October 2020