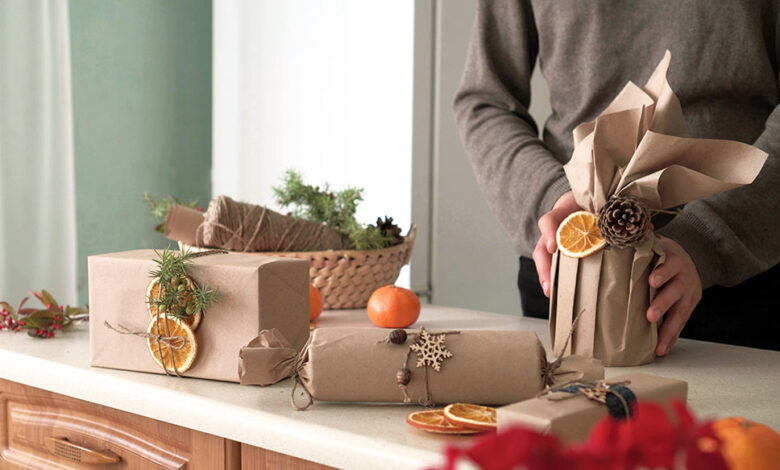 The festive season may be the most wonderful time of the year, but it's not always so wonderful for the wellbeing of the planet.
The festive season is synonymous with plenty of food, presents, and all-round over consumption. But this takes its toll on the environment. So, how do we ensure that we do our best for climate change this holiday season without giving up the things we love?
Every aspect of the party season can become more ethical, with just a slight change. Instead of the traditional turkey, why not have a nut roast? Or, if the family insists on turkey, get it directly from a local farm. If you do go for the supermarket shop, you can do your bit by choosing items marked Fairtrade wherever possible. Since it is the season of giving, the least we can do is contribute to a fair and ethical supply chain.
Christmas trees come in many forms. Plastic reusable trees, that can conveniently be stored may seem like a sustainable choice, but the production process and end-life of these PVC-based trees release harmful gases into the environment.
Many people opt for a cut tree, often embarking on a family outing to the tree farm, and handpicking this year's centrepiece. These trees can be farmed sustainably, so if they're bought locally, and recycled at the end of the season, their footprint can be minimal.
The most ethical choice, however, is to choose a living tree – growing in a pot. Bring it inside for the Christmas season, and then come January, just bring it out into the garden to thrive until next year.
One overlooked aspect of the giving season that hugely contributes to waste, is present wrapping. Wrapping paper in itself is often recyclable, so this is an easy switch. Simply avoid glittery or plastic-based wrapping papers and opt for a recyclable tape – perhaps a decorative, paper-based tape which will also add a special touch to your gifts.
When it comes to gift shopping, the perpetuated idea may be that department stores are havens of convenience, with everything you need under one roof. But where's the festive spirit in that? This should be a time of buying local, knowing where your products come from, and giving back to the community. Often, the ethical gift choice is the more unique and luxurious one.
Making Christmas that little bit more ethical is easily done, and could have a hugely positive effect on climate goals. So, why we all may be dreaming of a white one, perhaps it's time to make a change, and enjoy a greener little Christmas this year.
To see your company in any upcoming features we are arranging please email editorial@hurstmediacompany.co.uk