Looking for a Father's Day gift as great as the man himself? Then look no further, as Checklist has rounded up a selection of 10 incredible ideas sure to suit a wide range of tastes, interests, and hobbies.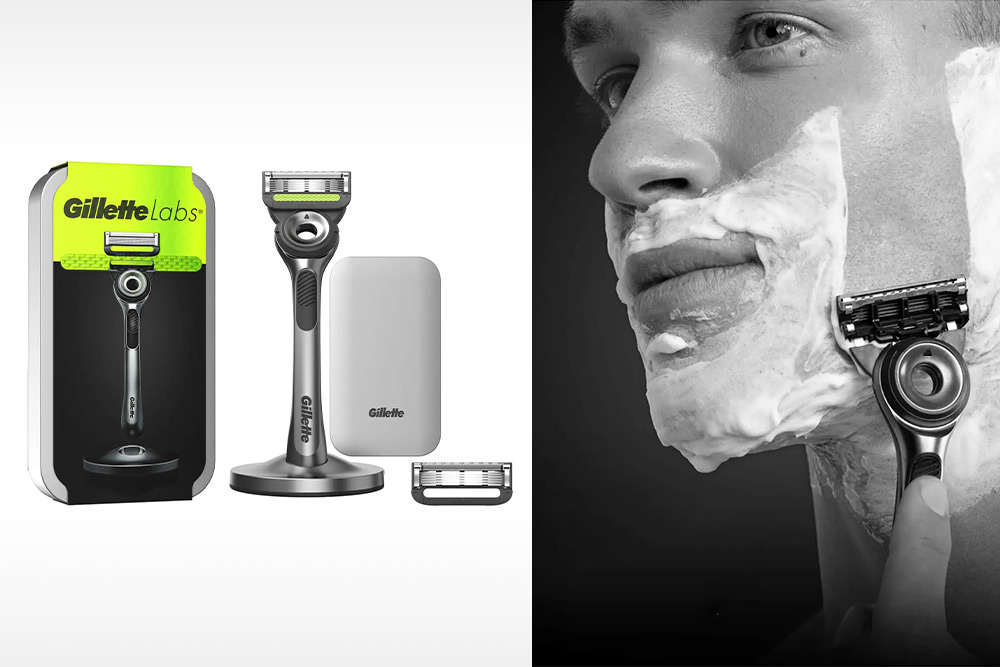 1. Gillette Labs
Whether your dad prefers the clean-shaven look, styled stubble, or a beard tune up, the Gillette Labs with Exfoliating Bar Razor is designed to make morning routines effortless.
The design of the Gillette Labs Razor in this pack helps men to achieve the perfect shave, at home or on the go. Dirt and debris, such as dead skin cells and naturally occurring sebum, can be cleared away ahead of the razor blades with each stroke, helping to achieve a close and comfortable shave every time.
With an adaptive design, the Gillette Labs exfoliating razor helps to maintain comfort when shaving while also ensuring a quick smooth, and close shave. 2D FlexDisc technology contours to your face, helping to ensure comfort and close contact with every stroke. Featuring four of Gillette's best razor blades, this shaver comes with a magnetic stand and travel case. Designed for cleanliness on the go, the magnetic stand supplied in the set keeps your razor stored vertically, allowing moisture to drain away and keep the blades clean after rinsing.
Find out more at gillette.co.uk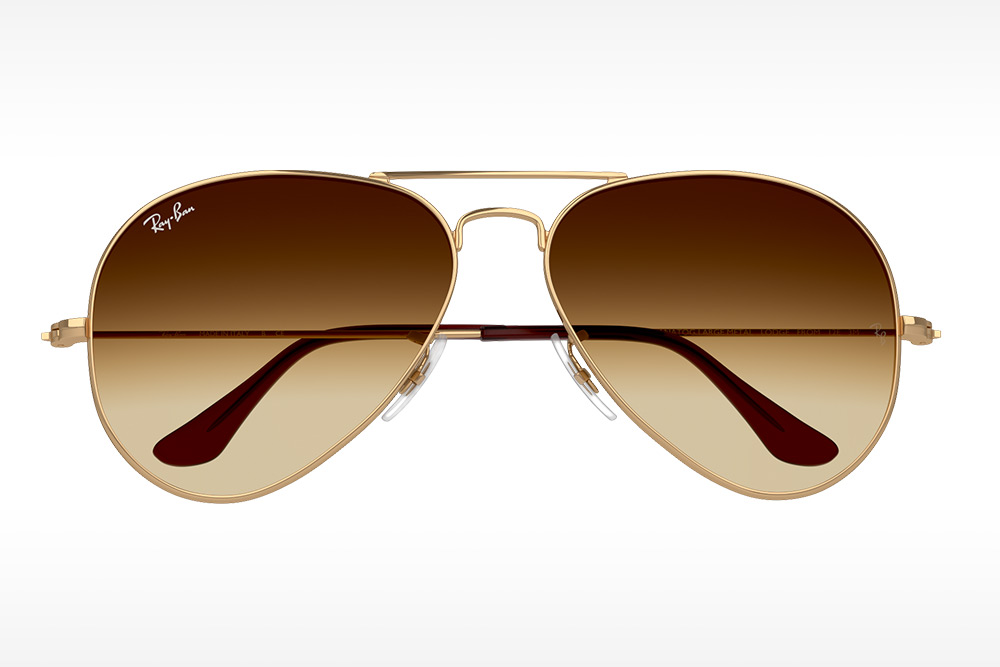 2. Ray-Ban Aviator Sunglasses
Help your dad to protect his eyes and look at his most stylish this summer with a pair of Ray-Ban RB3025 Aviators, the world's best-selling sunglasses. The classic aviator silhouette is the must-have eyewear accessory for every outfit.
Polished in a metal shade, the RB3025 Aviator is made from strong, durable metal with nose pads and temple tips for added comfort, offering a combination of functionality and style. These Ray-Ban sunglasses are completed with green classic G-15 lenses, which offer full UV protection. FeelGoodContacts also provide a virtual try-on option, ensuring that the Ray-Bans of your choosing suit him to a tee, not to mention next-day delivery on all designer sunglasses.
Find out more at feelgoodcontacts.co.uk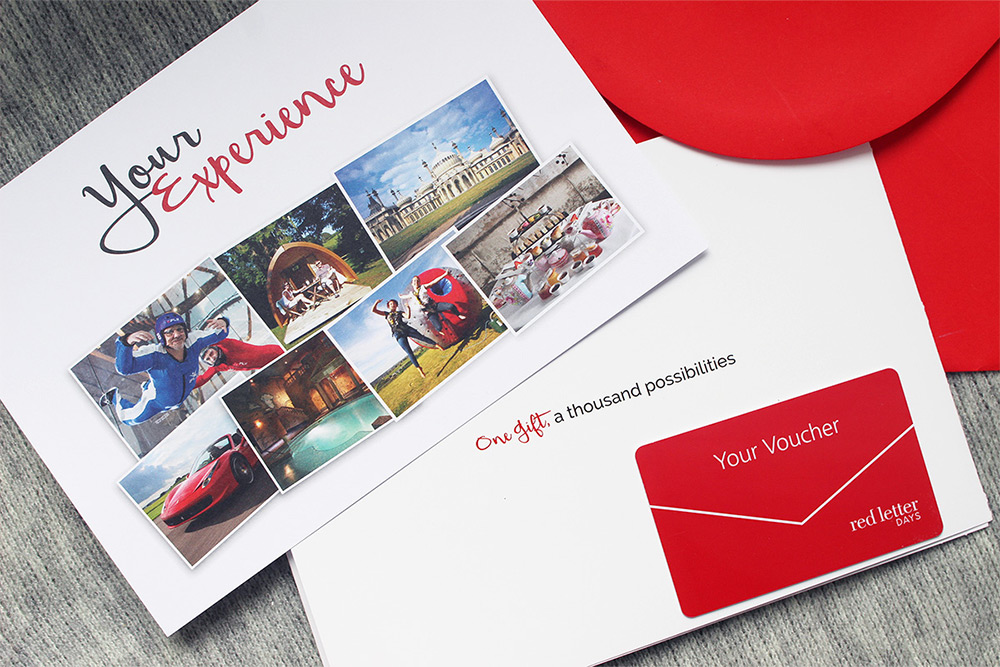 3. Red Letter Days
Every year many of us face the same dilemma. What to get dad? Another pair of socks? A football shirt? Another mug? This year Red Letter Days have you covered. Your dad will be in for a treat with the gift you give him through Red Letter Days. Whether your dad is a food enthusiast, enjoys a day out, is football-mad, or would love to drive a supercar – Red Letter Days have it all.
Why not take to the skies with a loved one on a breathtaking helicopter tour? Your day begins with a safety briefing, then it's time to hop aboard a jet-powered helicopter for a ride you'll remember fondly for many years to come. The two of you will be able to marvel the magnificent views below as your pilot points out the local landmarks, all from the dizzying height of 1,000 feet.
Know someone who loves all things action-fuelled? Try the iFLY Indoor Skydiving Experience for Two; the ultimate white-knuckle indoor experience. This offers the chance to enjoy two spine-tingling flights each, the equivalent freefall time of three 12,000ft skydives. Boasting a maximum speed of 180 mph, guests are in for a thrilling adventure. This experience is available at locations across the UK.
Find out more at redletterdays.co.uk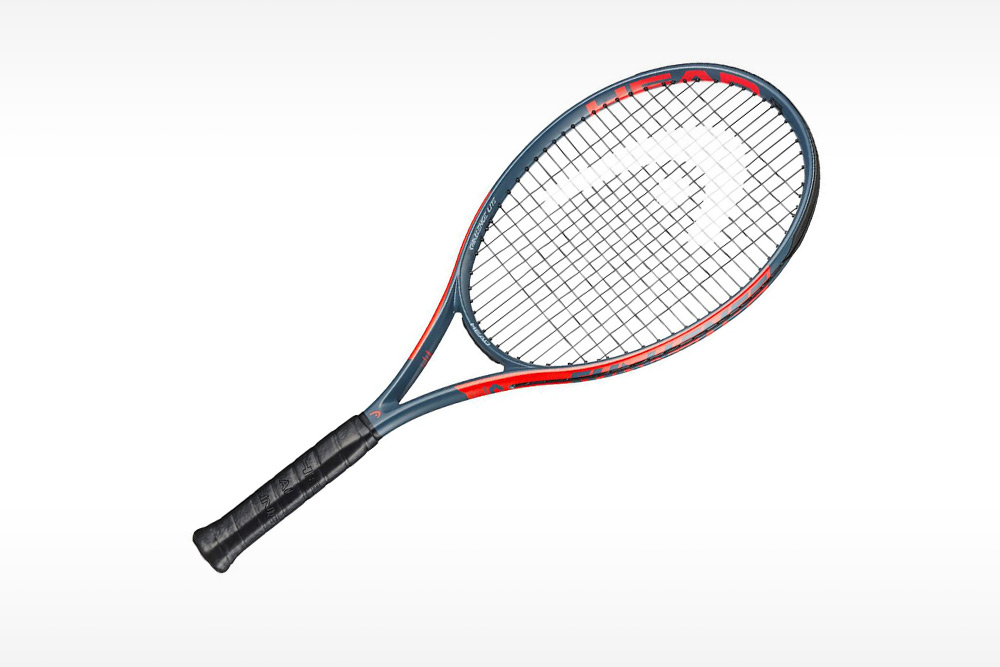 4. Head IG Elite Lite Tennis Racquet
With Wimbledon on the horizon, what better way to express love and gratitude to your tennis-mad dad than with the gift of a state-of-the-art tennis racquet. The Head IG Elite Lite Tennis Racquet is a great choice for all skill sets, from those at the beginning of their tennis journey to improving and seasoned players.
The Head IG Elite Lite has several features that make this the ideal racquet. It is very easily maneuverable which will be a great help as you develop the art of timing your shots correctly. The frame offers effortless power generation to enable you to take the game to your opponent at every opportunity, both from the back of the court, with piercing ground strokes, or from the net with crisp, powerful, volleys.
With an oversized head, this quality racket has a generously large sweet spot ensuring that even the wildest swings have a chance at producing the ace you're looking for.
Find out more at sweatband.com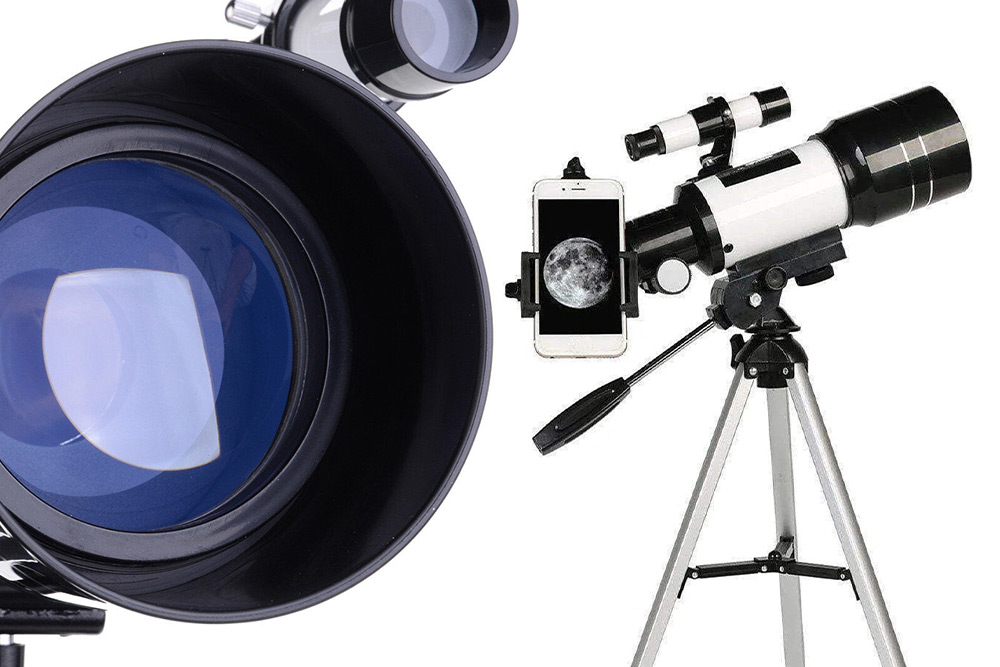 5. HD Stellina Telescope with Tripod
Help the budding astronomer to discover the mystery and the beauty of space, stars, planets, the moon, or any object, right from their home. This Refracting HD Space Astronomical Stellina Telescope is a package that includes one telescope with a stand, smartphone adapter, and holder. Easy to use, it is ideal for beginners, individuals curious about the universe, and stargazers keen to delve further into space exploration.
Equipped with two eyepieces and three Barlow lens, users are able to get HD magnification. A fully coated optics glass lens with high transmission coatings enables individuals to create stunning images of all the wonders that space has to offer, whilst also keeping the telescope durable for more than a decade. Easy to carry and store, the Stellina Telescope is also incredibly compact. The smartphone universal adapter is able to take high-quality astrophotos, making this one of the best telescopes for astrophotography.
Find out more at thegadgetsemporium.com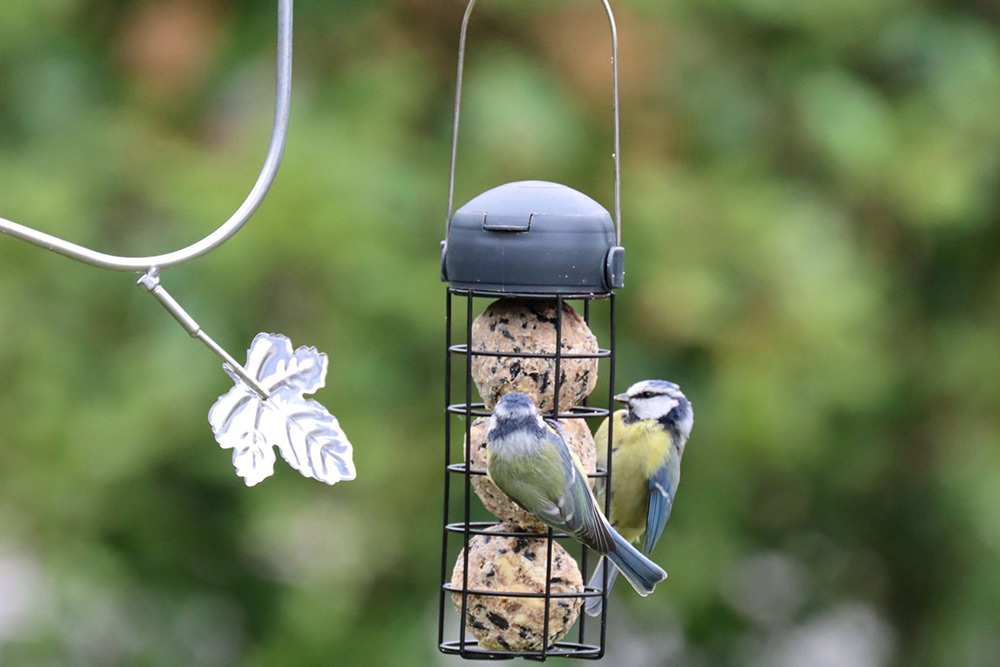 6. Henry Bell Wild Bird Care
Celebrate dad whilst also supporting nature with this gift. Henry Bell Wild Bird Care is ideal for fathers who are in sync with nature and enjoy spending time in the great outdoors. They make high-quality bird feeders sure to be appreciated by both dads and the birds they feed.
The Henry Bell Heavy Duty Collection is striking, strong, designed to last, and will breathe life into any backdoor space. A friendly addition to any garden, the entire collection has been built with several unique features to not only benefit the birds, but the dads feeding them. These include an umbrella top to protect birds from the rain and a larger perch space, enabling them to enjoy easily accessible and nutritious feed. The feeders are available as seed, peanut, sunflower hearts, suet bites and mealworm, and fat ball feeders.
Strong and rugged, Henry Bell Heavy Duty Feeders are made of aluminium. The feeders are easy to clean and maintain, with a refill with an all-in-one base that offers more perch space whilst enabling the collection of feed debris. These feeders also include a drainage solution to assist with the maintenance of the feed.
Find out more at henrybell.co.uk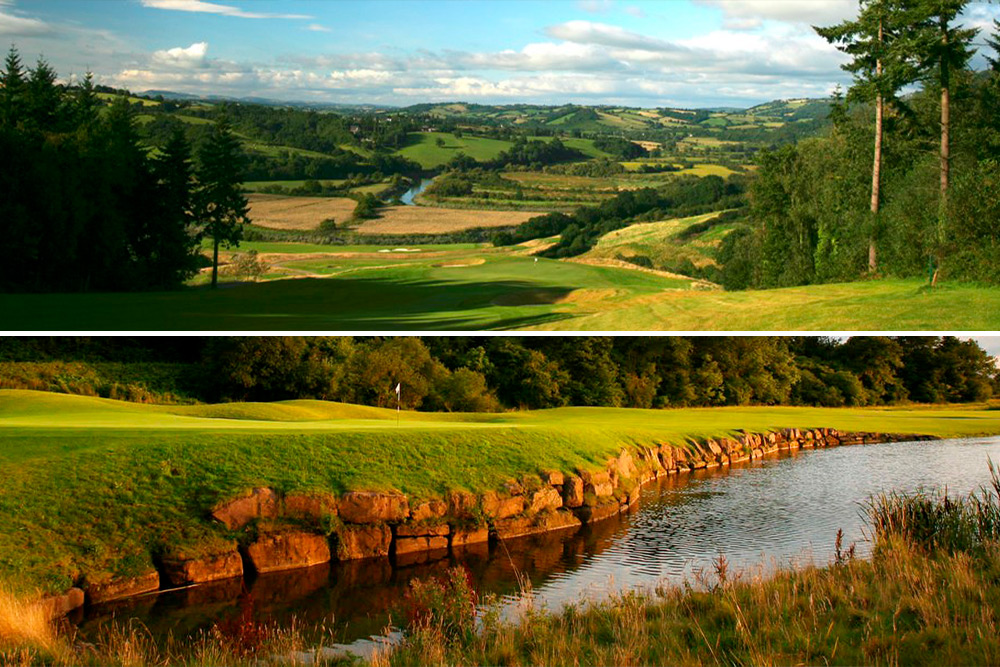 7. Golf Resort Packages
To celebrate Father's Day, the Celtic Manor Resort, located in the beautiful South Wales Countryside, are offering a host of golf packages that would make the perfect Father's Day gift. For the golf-loving dad, it is a great place to swing in for a round, with the resort boasting five-star accommodation, luxurious spa facilities and unique dining destinations.
Celtic Manor offers a selection of world-class championship courses. The Montgomerie Course is a par 69 challenge,and was designed by Ryder Cup legend Colin Montgomerie. Utilising his Ryder Cup experience, he created a course with many exciting tests of strategy, complete with a traditional feel enhanced by deep and penal pot bunkers, a challenge sure to put one's golfing skills to the test.
The Twenty Ten Course measures a robust 7,493 yards off the back tees and has a par of 71. With water hazards on half of its holes, the course has six signature holes and presents many memorable tests and risk-and-reward dilemmas, sure to test his mettle.
For when it is time to retire, The Celtic Manor Clubhouse provides incredible grandeur. With high ceilings, wooden beams, open fires and comfortable sofas, this makes Celtic Manor Golf Club one of the most luxurious clubhouses in Europe. Delicious dining can be found at The Grill, as well as two bars, and a dining terrace overlooking the 18th green.
Find out more at celtic-manor.com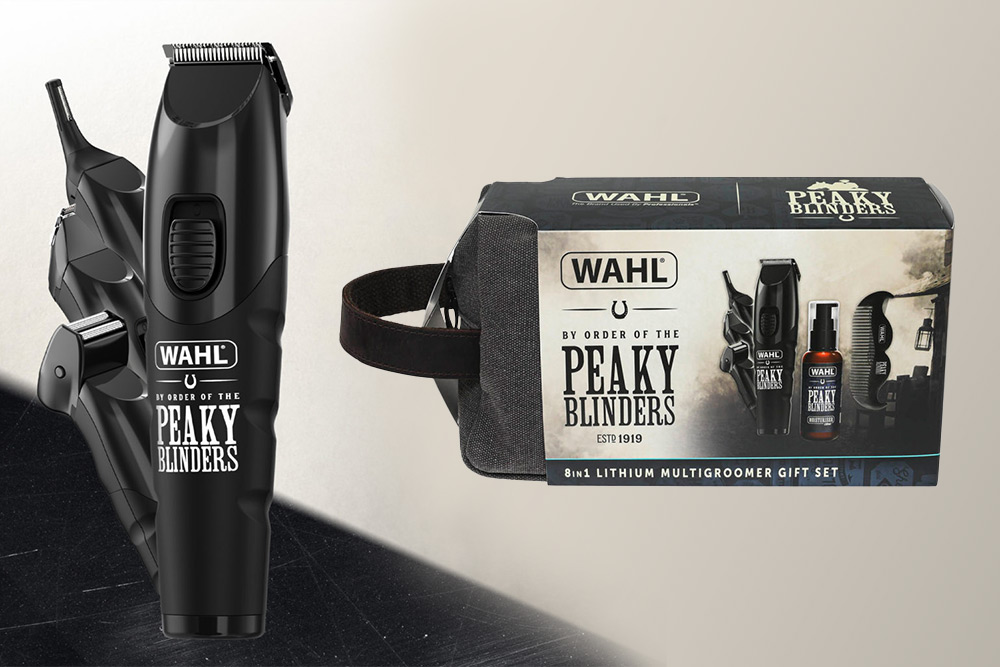 8. Wahl Peaky Blinders
For the dad who thinks he has the ability to pull off the Shelby look, this gift set, exclusively from the Wahl and Peaky Blinders collaboration is sure to make the perfect Father's Day gift.
The Lithium 8-in-1 Multigroomer Gift Set from the Wahl and Peaky Blinders collaboration is the only weapon you need to sharpen yourself up for a night on the town. This rechargeable trimmer features four interchangeable heads for ultimate body grooming, allowing for beard trimming and maintenance, close trimming, detail trimming, and more. The standard trimmer blade is ideal for beards, stubble, necklines and sideburns. Enabling a super smooth trim, the beard and body trimmer is ideal to help him achieve the sharp look that the Shelby clan have graced our screens with for just under a decade.
The set comes complete with a moisturiser, offering a non- greasy, lightweight, and quick-absorbing formula that has been designed to help soothe and replenish skin. As a final touch to tidy any facial hair, use the moustache comb for styling like Arthur Shelby, sure to complete the look.
Find out more at wahl.com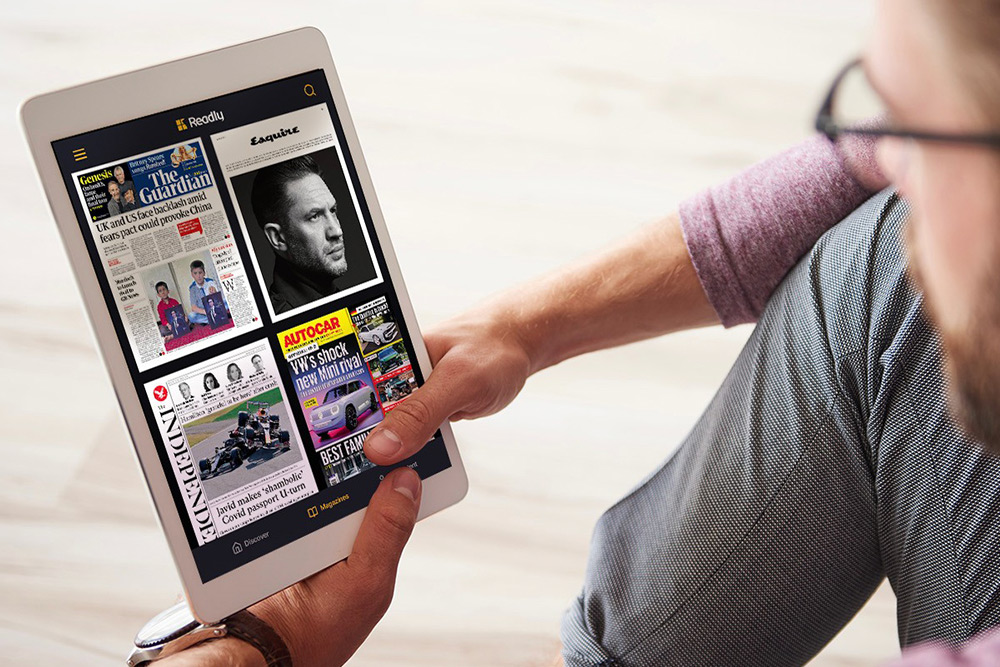 9. Readly Digital Subscription Gift Card
For the avid reader with a plethora of interests, why not give him all he can read, courtesy of a Readly digital magazine and newspaper subscription? The digital magazine and newspaper app, Readly has lots of magazines and newspapers, both national and regional, designed to suit a whole host of tastes and interests.
What if you could give unlimited reading to all dad's favourite magazines and newspapers in one app? A subscription to Readly is ideal if you're looking for a gift that he will actually use, and that is different than the norm. With the Readly digital magazine and newspaper app dad can read all his favourite titles and try out many new ones too, including T3, Wired, Men's Health, The Guardian, Retro Gamer, TIME, News Week, Four Four Two, BBC Good Food, gardening magazines, and many more.
Readly gives unlimited reading to over 6,300 magazines and now national and regional newspapers too in one app. So, whether your dad is into sport, cooking, cars, culture, gossip, guitar, travel, news or business, there is something for everyone.
Find out more at readly.com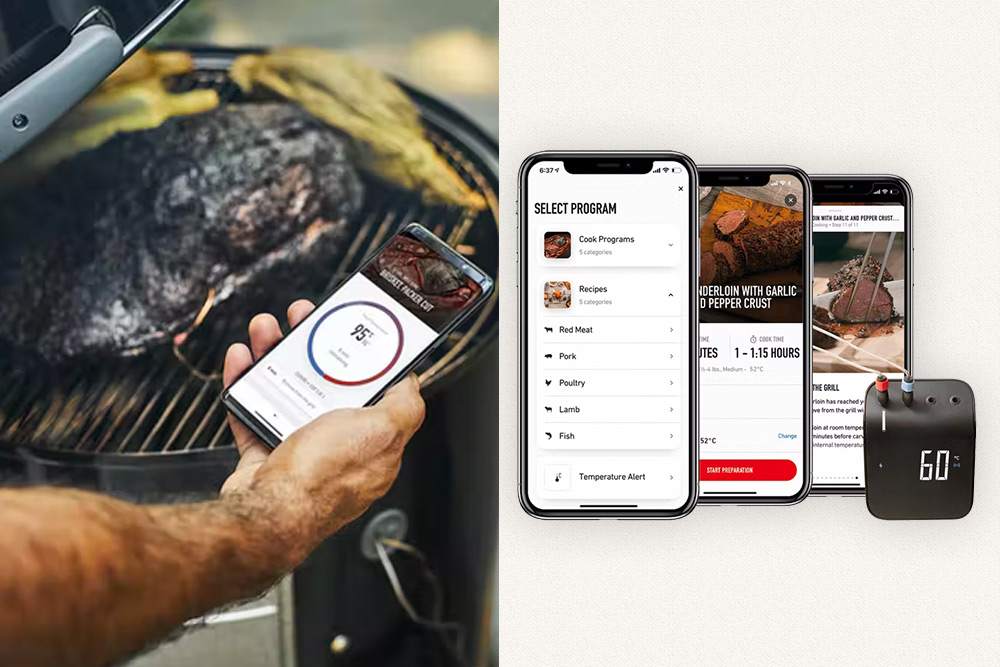 10. Weber Connect Smart Grilling Hub
For the dad with a passion for tech and who loves to grill, how about combining their interests with the Weber Connect Smart Grilling Hub? The advanced gadget turns any barbeque into a smart grill, offering a virtual barbecuing assistant to take the guesswork out of cooking.
The Weber Connect Smart Grilling Hub is your secret ingredient to perfectly barbecued food and you can turn any barbecue into a smart barbecue with the Smart Hub. The step-by-step grilling assistant sends notifications directly to your smart phone, on everything from a food-readiness countdown, to when it's time to flip and serve. All it takes is a glance at your phone to know that everything is on track and cooking to perfection. The hub provides step-by-step assistance in the cooking process, from setup to when it's time to eat. There is also an option to select the doneness of the meat, as well as as a food-readiness countdown and estimated cooking time.
As well as being integrated into Weber's latest products this year, the Weber Connect app, which links with the hub, has received an overhaul of updates with new features, including low battery and fuel monitoring systems, a resting timer and a huge range of recipes and cook programs to inspire, including vegetarian, pescatarian, and many more dishes.
Find out more at weber.com
To see your company in any upcoming features we are arranging please email editorial@hurstmediacompany.co.uk