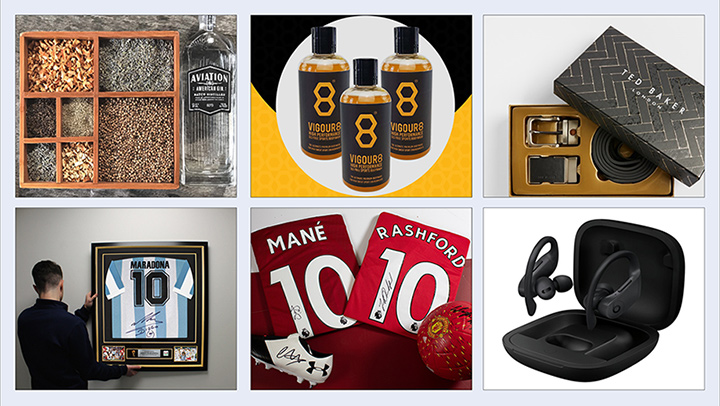 Men can be notoriously difficult to shop for, or so the saying goes. Ask him if he has had his eye on anything, and his answer is in the form of a shrug. Or he forgets to send you over his wish list you have repeatedly asked for. Or he takes it a step further and insists and that he has everything he needs and that you shouldn't go to the trouble. Sound familiar?
Fear not. For the sports fanatic, the gadget man, the man on the go, or the keen gardener, we have compiled a list of 10 top products that will make shopping for a birthday, anniversary, or any special occasion a much simpler task.
1. Aviation Gin Cocktail Kits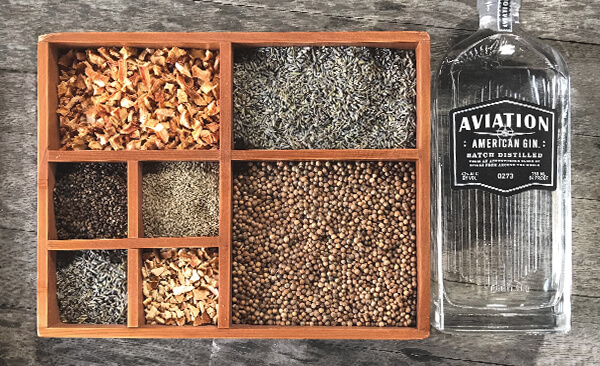 Ryan Reynolds, the man of many talents, launched the Aviation Gin Cocktail Kits in honour of Father's Day. The aptly named 'Vasectomy Cocktail', it uses his very own Aviation Gin, the world's highest rated gin for the world's highest rated job, dad.
The production of Aviation Gin is handled with care and time. It all starts with an infusion, using a precise blend of botanicals, including cardamom, coriander, and French lavender. This is followed by a distillation, the heart cut, and finally a careful blending and bottling, which ultimately produces an earthy gin with prominent spices and subtle floral hints.
For the man in your life who considers himself quite the pro behind the bar, look no further. If he possesses the bartending skills he believes, he will bring a long fresh finish reminiscent of the pine forests of the Pacific north-west right to your home.
Find out more at aviationgin.com
2. Vigour8 Body Wash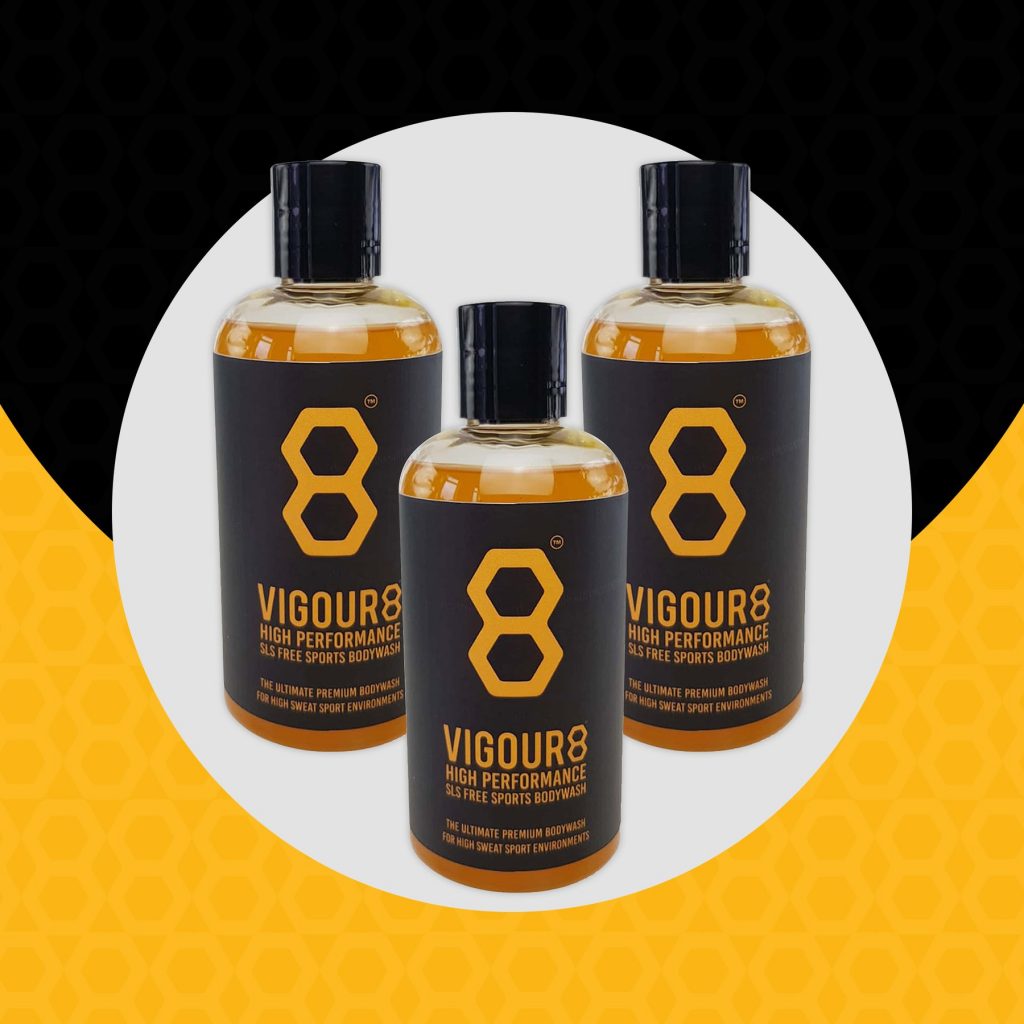 The yearly jokes regarding thousands of men receiving Lynx Africa Gift Set for Christmas are as old as time itself… how about gifting the man in your life a Vigour8 body wash set that is an all-in-one solution to his everyday needs.
Used by UFC fighters and athletes alike, the set contains bodywash and shower gel to keep you fresh and protected, shampoo and conditioner for your hair, beard and nether regions, and good old fashioned hand soap and fancy face scrub, ultimately leaving you squeaky clean. The set can be used by any guy in any situation, whether he is prepping for the day ahead, or after a rigorous gym session. Essentially, Vigour8 has it all.
Find out more at vigour8.com
3. Football Memorabilia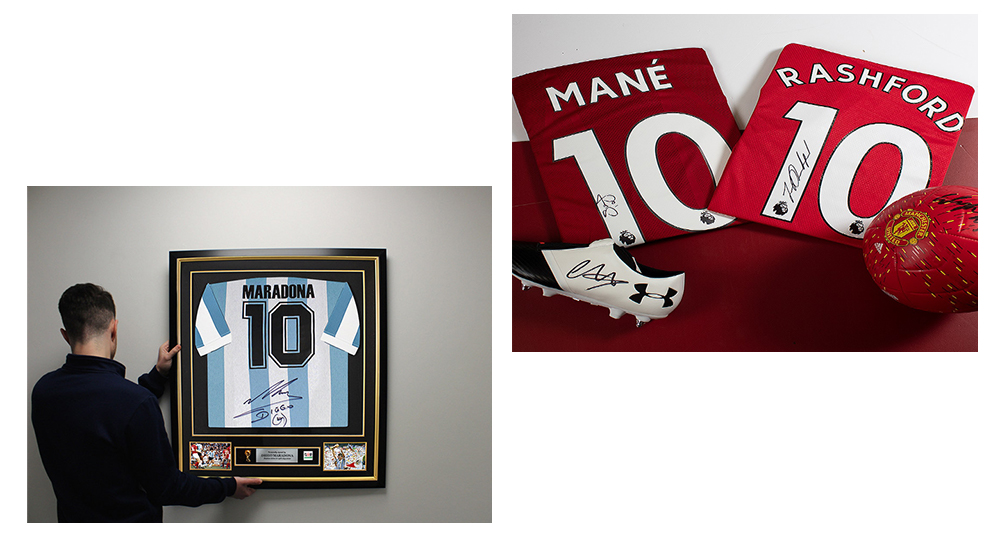 For the man who loves all things football, gifting him memorabilia signed by one of his favourite footballers would be a moment that would live long in the memory. Since 1999, Icons.com has sold authentic sport memorabilia signed by the world's best, including Lionel Messi, Cristiano Ronaldo, Wayne Rooney, Diego Maradona and Pelé. From signed jerseys, signed boots, to original artwork, there is memorabilia here not found elsewhere.
With all products and merchandised authenticated, be safe in the knowledge that the athlete in question has personally signed the memorabilia. The perfect accompaniment to adorn the walls of any room, whether a games room, bedroom, or study, or even decorate the lounge, or hallway. A purchase from Icons.com screams uniqueness and that you care.
Find out more at icons.com
4. PSN Voucher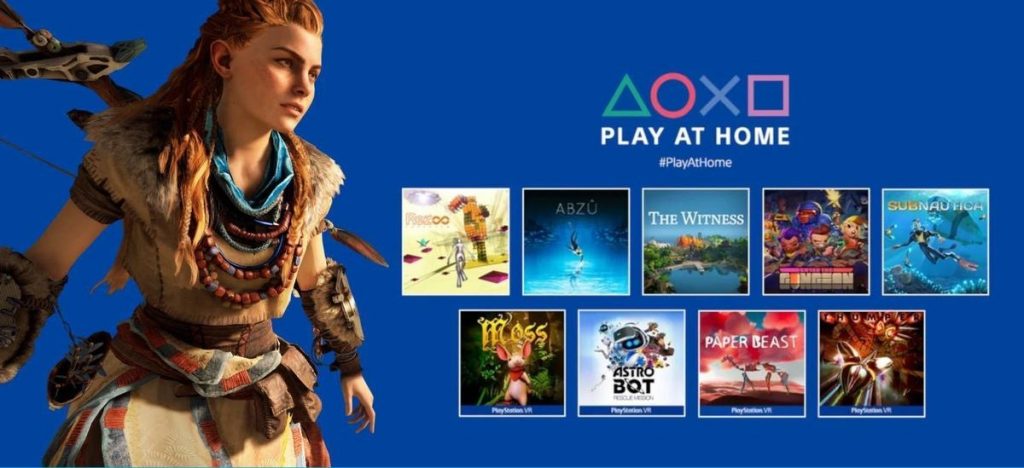 There are some things you can never be too old for, with gaming being one. We are in a time of what many consider to be the golden age of gaming, with gameplay, graphics, and its immersive environment constantly scaling new heights.
With PlayStation hitting it out the park with each new exclusive and release, there has never been a better time to be a gamer. So, for the man who is rarely seen without a controller in hand, a PlayStation Network Gift Card would very much enhance his gaming experience. PlayStation Network card is a protected code consisting of 12 marks which gives money to your accounts' virtual wallet and allow to add some value to your virtual wallet safe and easy. PSN cards allow users to buy the latest games, movies, bonuses and even songs safe and fast.
Just be prepared to lose his attention for even longer than you do currently.
Find out more at Playstation
5. James Bond 007 Top Trumps Quiz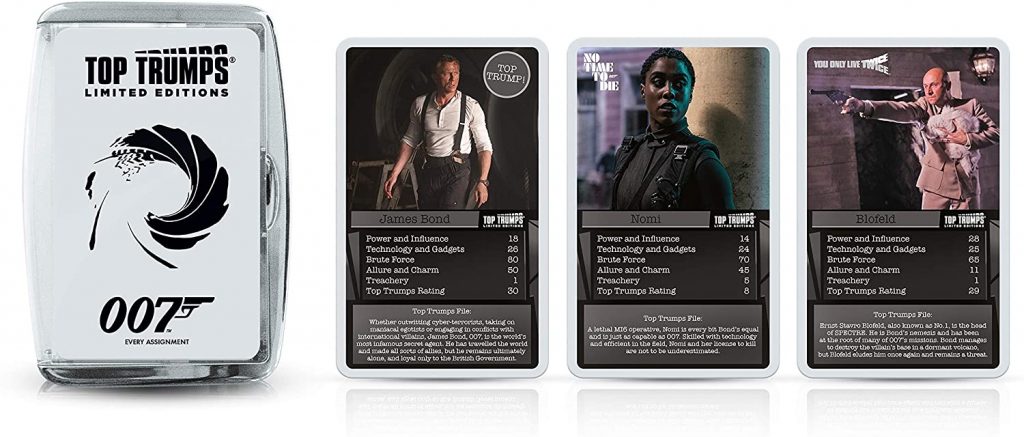 For the guy who considers himself a James Bond aficionado, test just how far his knowledge of the Bond universe extends with the James Band 007 Top Trumps Quiz.
A brand-new edition of the classic quiz game the Top Trumps contains 500 questions on all things James Bond. Your adventure begins with the classic Dr. No and ends with the 2020 release No Time To Die! Put his knowledge under the microscope. Does he remember the school(s) that Bond attended, or which Dr. No character had webbed hands? Can he recall what SPRECTRE stands for, or which painting is featured in both Skyfall and Mr Turner?
The quiz spans the entire Bond Universe, so you can really see just how deep his love for 007 runs.
Find out more at toptrumps.com
6. The Complete Gardener

The Complete Gardener: A Practical, Imaginative Guide To Every Aspect Of Gardening; this revised and updated book from Monty Don brings readers bang up to date with all the beloved gardener and TV presenter's methods and innovations.
For the avid gardener who spends many of his spare hours outdoors, tending to his garden, his carefully cultivated vegetable patch, keeping the grass cut, planting seeds and more, The Complete Gardener brings you right up to date on how Monty gardens today.
The book breaks down how to define space in your garden with landscaping and natural options, such as trees and hedges, how to grow fruits and vegetables with in-depth crop-by-crop explanations and which tried-and-tested varieties to choose from. Discover all different types of flowering plants explaining how to design with them, combine, plant, and care for them. This is a go-to guide for anyone seeking Monty's gardening advice and the perfect gift for any gardener, regardless of their experience or budget.
Find out more at montydon.com
7. Powerbeats Pro Totally Wireless Earphones

Any man who is a frequent gym-goer will tell you that the right pair of earphones can make the difference between a good workout and a great one. Whether his thing is lifting weights or putting in miles on the treadmill, staying in the zone during a rigorous workout is crucial.
The Powerbeats Pro Totally Wireless Earphones help you to do that and much more. Made for movement, the adjustable, secure-fit ear hooks possess multiple ear tip options and stay in place no matter what, and a no-slip, sweat-proof design help you make it through the toughest of workouts.
These powerfully wireless buds will not only keep him focused but with rich bass beats, immerse him in a rich sound quality not many earphones can replicate.
Find out more at beatsbydre.com/uk/
8. Braun Beard Trimmer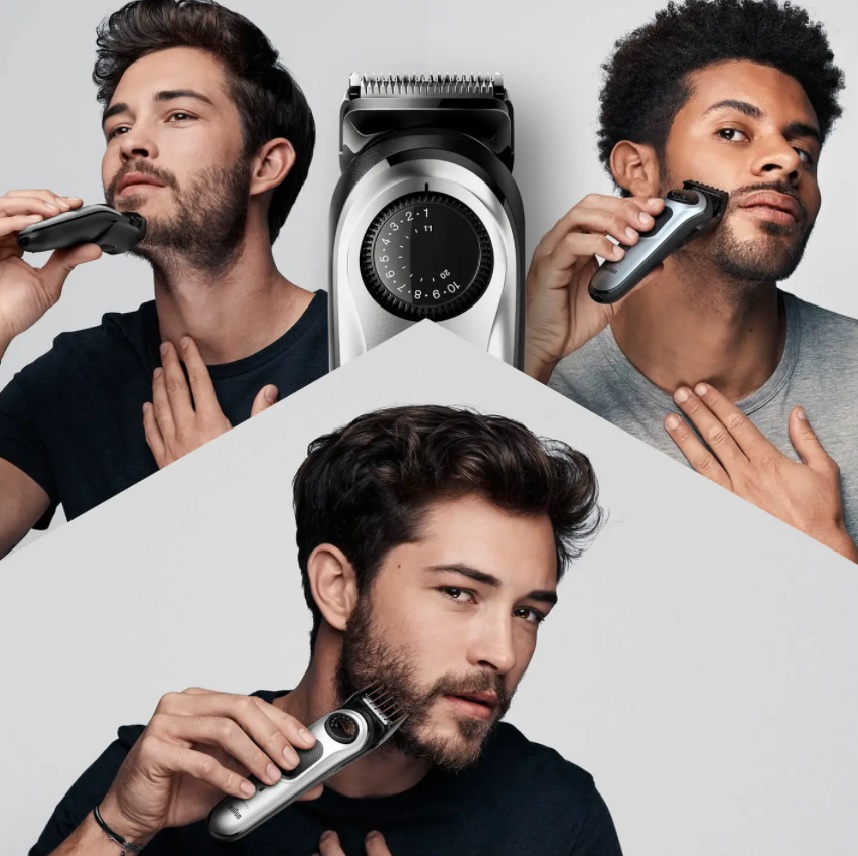 Male grooming has come a long way in a very short span of time. Gone are the days of the mandatory clean-shaven look, and the same soap being used for hair, face, and body. The options now are endless. And if he has grown a beard in lockdown that he is rather proud of, help him maintain that.
Step forward Braun, and their latest beard trimmer. With a beard comb, head Comb, detail trimmer & Gillette Razor, it is sharper, faster, and more efficient than its predecessors and is German technology at its finest. With a precision dial for a whopping 39 length settings, he'll be able to effortlessly maintain that beard style he's grown rather fond of or switch it up at any given moment. So, whether he wants to keep the scruff short or long, or even go wild and create accurate lines & edges, Braun have you covered.
Find out more at braunshop.co.uk
9. McLaren F1 Team Renegades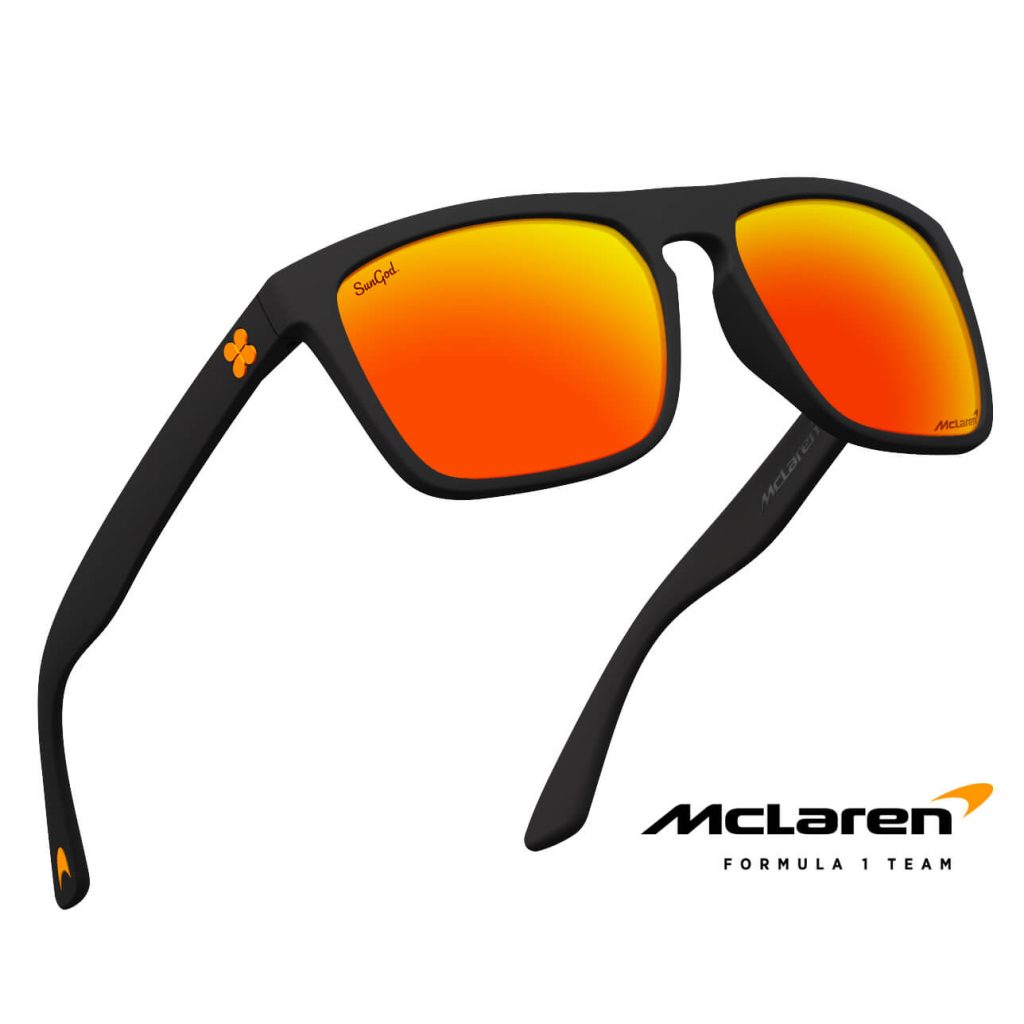 The right pair of sunglasses are crucial to any look. They can help complement or add the finishing touch to that carefully choreographed outfit.
SunGod have teamed up with the McLaren F1 team for the Renegades Limited Edition. Luxurious, sleek, and stylish, these glasses characterize the ethos of both brands, and will have him looking the part year-round. The frames are built with SunGod's 8KO lens technology and ultralightweight durable frames, fused with McLaren's signature Papaya colourway and the iconic McLaren logo.
Bend them, twist them, drop them, the Renegades are built not to break. Combined with the fact they are made of durable, flexible plastic, the sunglasses can be adorned with any outfit for as long as he sees fit.
Find out more at sungod.co
10. Ted Baker LANTERN belt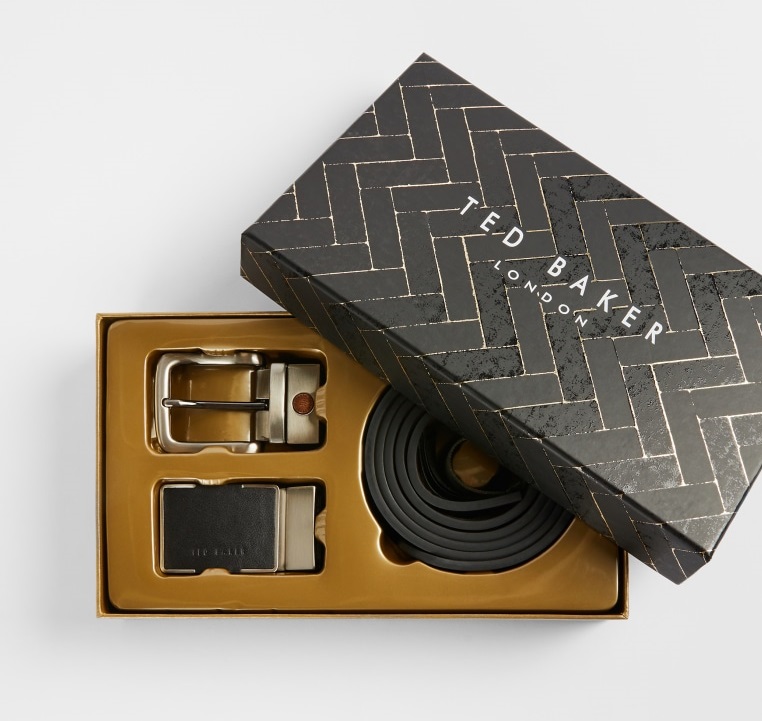 This one size fits all LANTERN Belt in a box is everything you have come to expect from Ted Baker. Sleek, stylish, and oozing class without compromising on durability, the Belt in a box is that finishing touch to add a touch of suaveness to any outfit.
If you're on the lookout for a gift for the man who considers himself quite the fashionista, or simply feel that he is in need of a long-overdue wardrobe upgrade, then look no further. The LANTERN is unique. With two buckle options, there is scope to mix and match per outfit, and experiment with whatever style you feel comfortable in. The metal buckle is perfect for that casual day look, while the leather clasp will be great with structured trousers for a more formal setting.
Find out more at tedbaker.com
To see your company in any upcoming features we are arranging please email editorial@hurstmediacompany.co.uk