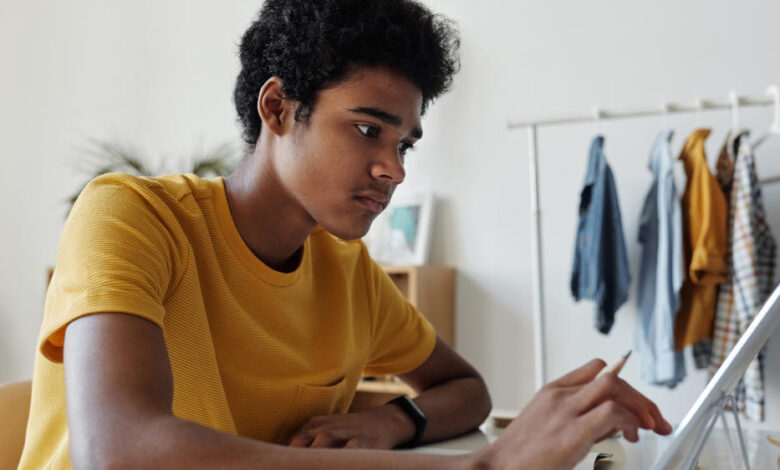 There is a huge range of A-level and Level 3 courses to get your teeth into. While the traditional subjects such as maths, science and modern languages will always be useful, there are other options which may hold your interest more.
Agriculture Level 3
A mixture of practical and theoretical sessions, plus work experience, this qualification is not just for farmers but anyone wishing to take on a position of responsibility in the industry or progress to related courses at university.
Students will focus on modern farming practices, livestock and arable operations.
Subject areas may also include animal anatomy and physiology, crop production, principles of plant or soil science and business management.
Theatre Studies A-level
Love the stage but don't fancy treading the boards yourself?
There are plenty of other routes to a life working in theatre.
A practical qualification in something like theatre studies can prepare you for jobs such as stage management, production, or scriptwriting.
Most courses will involve spending time at the theatre, watching a range of different styles offerings, giving students the opportunity to analyse and critique other people's ideas.
Persian Edexcel Level 3
This qualification aims to enhance students' linguistic skills and knowledge and understanding of the language, culture and society of Afghanistan and Iran.
Language skills and strategies will be developed and learners will engage critically with texts, films and other media in the original language.
Translating texts from Persian to English and English to Persian will be covered to help students develop as independent researchers.
Food Science and Nutrition Level 3
Useful knowledge for anyone wishing to pursue certain careers in hospitality, food industry production, catering, fitness, health and others.
When studied alongside other relevant qualifications at the same level, learners will be able to use this course to support entry to higher education in subjects such as human nutrition, food science and technology and public health nutrition.
Solving food production problems and meeting nutritional needs of specific groups are included in the syllabus.
Shipping and Maritime Operations (Engineering) Level 3
Students will develop knowledge and skills in basic vessel engineering systems; controlling vessel operations; vessel construction and stability and electrical principals for marine engineers.
Employment and health and safety practice are also covered on the course.
Those who are successful in their studies will be prepared for the next stage of the approved merchant navy officer training programme.
It is also relevant for other careers in the shipping industry.
Divinity A-level
Learners of divinity will consider pre-canonical prophets, pre-exilic prophets and study specific biblical passages.
The Four Gospels is also a focus, giving students the opportunity to gain a scholarly understanding of the life and teachings of Jesus, followed by an in-depth look at The Apostolic Age.
This will consider the development of the early Christian Church, as well as studying the Acts and Epistles in the syllabus.
Quantitative Methods AS-level
This practical qualification was developed for students wishing to gain maths skills for university and employment.
It was designed for learners who have achieved a grade 4 or better in GCSE Mathematics and wish to study subjects such as biology, business studies, chemistry or geography, which require an understanding and application of maths.
Topics covered include use of ICT, statistical problem-solving, graphs and risks.
Thinking skills AS and A-level
A range of transferable skills, including critical skills, reasoning and problem solving, are developed.
Students will develop their ability to analyse unfamiliar situations, come up with problem-solving strategies and evaluate different potential solutions.
These skills can be applied across a wide range of subjects and complex and real-world issues.
Biblical Hebrew A-level
This qualification covers the language and literature of the bible, as well as the times and context in which they were written.
Students are expected to develop an in-depth appreciation of Biblical Hebrew linguistic skills and the life and culture of the ancient world.
Life and Health Sciences
Developed with key industry partners for a growing sector that generates £800m turnover per year in Northern Ireland alone and is growing by 12 per cent annually.
Units include experimental techniques; brain science; genetics, stem cell research and cloning, and medicine, drugs and clinical trials.
Learners who gain this qualification will be equipped to go on to a wide range of STEM careers and higher education.
To see your company in any upcoming features we are arranging please email editorial@hurstmediacompany.co.uk