Proven to help reduce pain and injury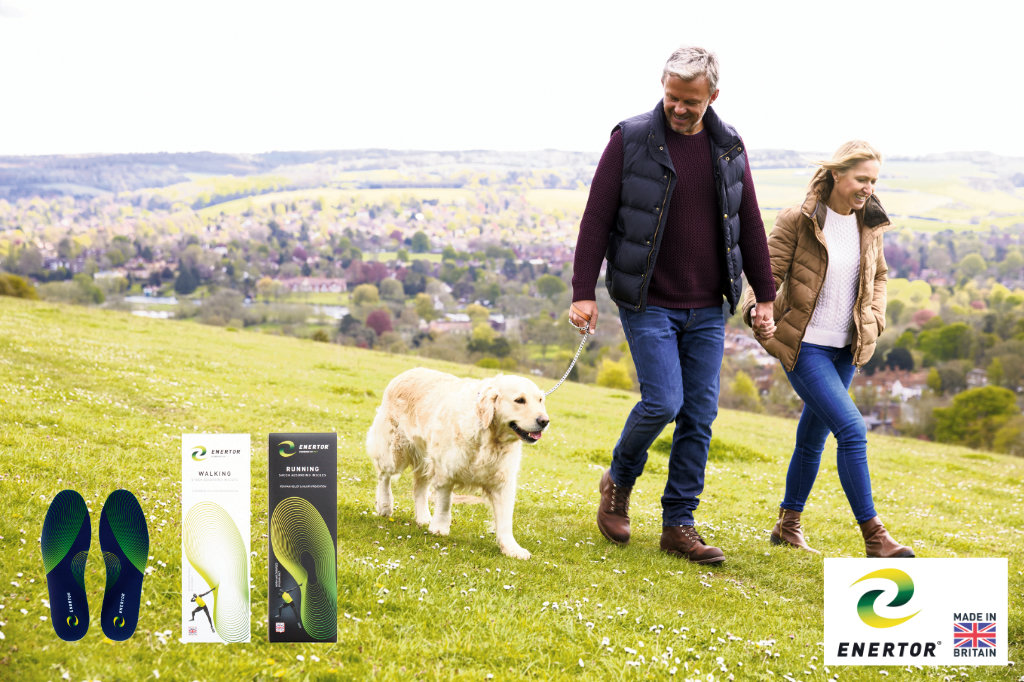 INTRODUCING, THE NEW ENERTOR Walking and Running Insoles with PX1 shock absorption technology. Enertor, manufactured in Britain, has been helping people stay pain and injury free for over 20 years. Their new PX1 technology is double the shock absorption per millimetre than standard insoles which means more protection from pain and injury*.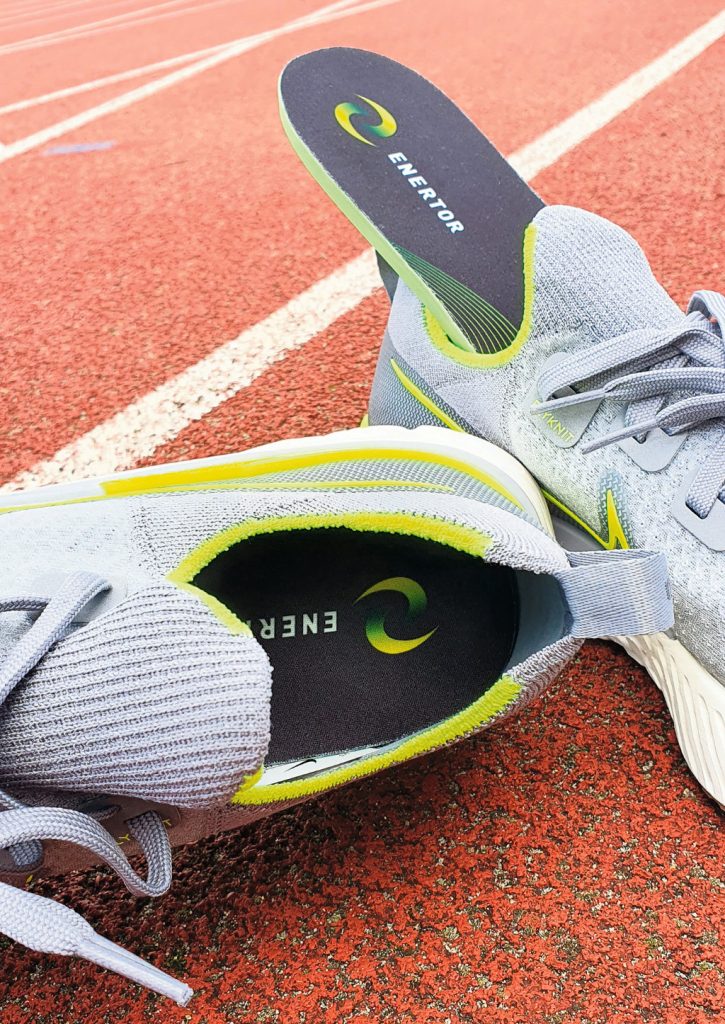 Most people don't think about the impact that ground forces from running or walking have on your body and the injuries that they can cause.
The unique PX1 technology spreads ground forces out across the insole, like a crash helmet for your feet. They also provide support to try to keep your foot in its natural position while walking, this is also important to help reduce the risk of pain and injuries.
They are tested and used by the British Army and are endorsed by England Athletics and they are even worn and endorsed by the world's fastest man, Usain Bolt.
They are a class 1 medical device designed to help painful feet, plantar fasciitis, Achilles tendonitis, knee pain, shin splints, bunions, metatarsalgia, arthritis and lower back pain. The insoles are light and extremely comfortable and fit into almost any shoe.
For more information: Click here
---
Get reliable relief from cold sores this winter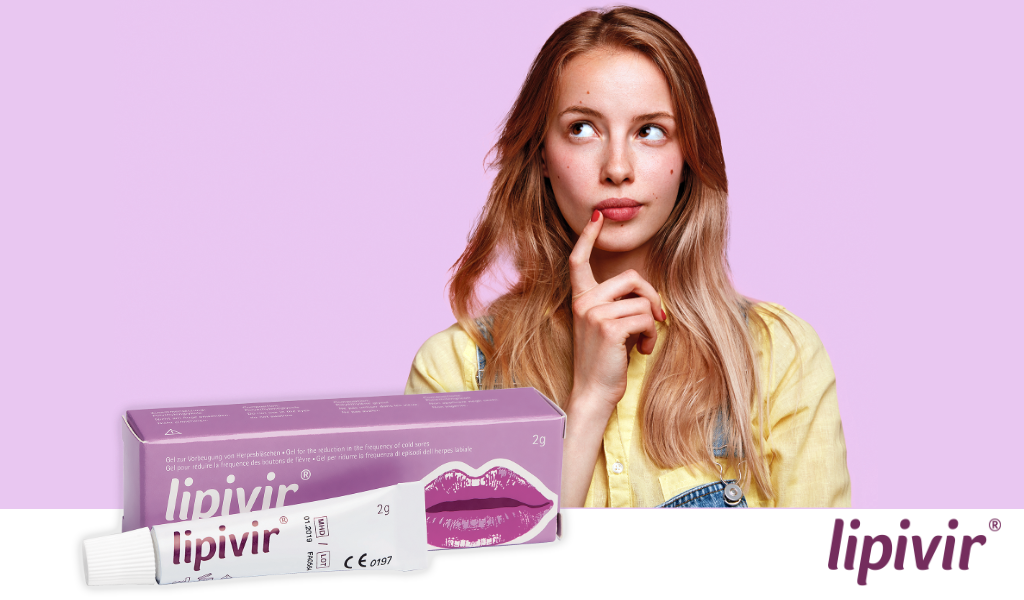 IF YOU SUFFER FROM REGULAR cold sore outbreaks in the colder months, then look no further than lipivir®. The revolutionary lip gel is proven to prevent cold sores from appearing; reduce regular outbreaks; and ensure normal, good-looking lips.
Don't wait for cold sores to appear – get protected with lipivir® by applying it up to twice a day (once in the morning and once in the evening) to keep you covered at all times. lipivir® is neat and small, easily fitting into any bag or pocket, so it's handy and ready to use whenever you need it. The transparent gel makes application discreet and you can still use lipstick, lip gloss and make-up when applied shortly after lipivir®.
Over 85% of the UK population carry the cold sore virus. Here are some useful tips for keeping them at bay, this winter:
De-Stress – Going for a walk or even just turning your phone off for a few hours or making a nice hot, calming drink are some of the many ways to relieve some tension quickly
Superfoods – Introduce nuts, seeds and fruits into your diet as they have nutrients which can boost your immune system, which builds resistance to the cold sore virus
Lip-care – Keep your lip care routine on top form. Apply lipivir® twice a day but also invest in a good lip balm to keep your lips hydrated.
Suitable for vegans and vegetarians, lipivir® is cruelty-free, skin-friendly and contains no preservatives or cortisone.
Form more information: Click here
---
An advanced device for glaucoma therapy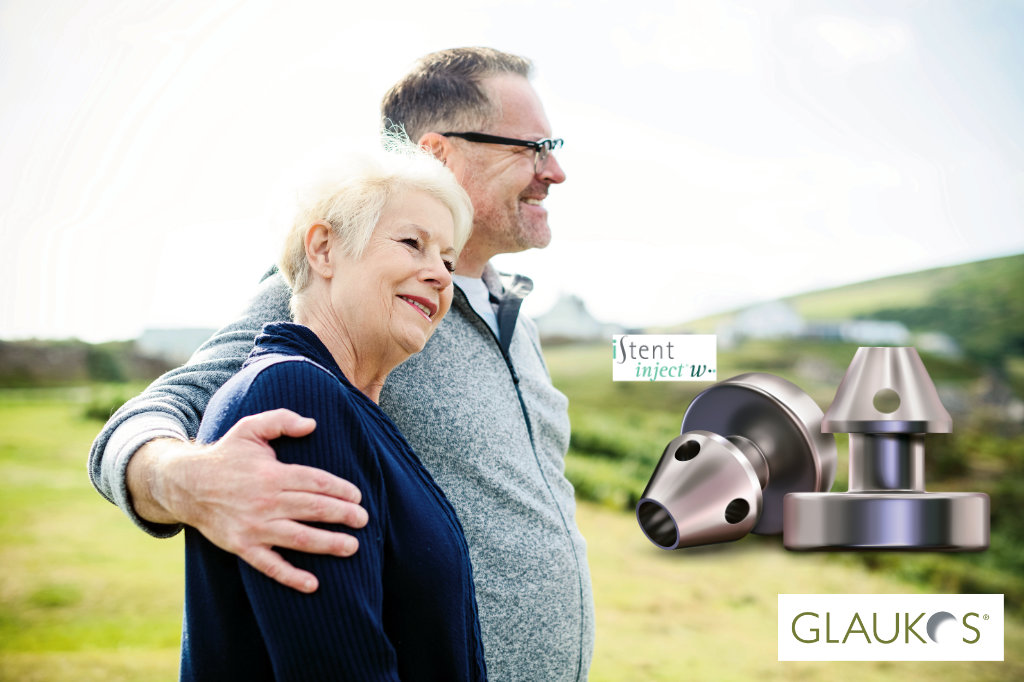 ISTENT INJECT® W is one of the smallest medical implants known to be put in the human body. Today, the original iStent® and iStent inject have been implanted in more than 600,000 eyes around the world.
iStent inject
iStent inject W devices are microscopic 0.36mm stents, which are implanted into the eye. When in place, they aren't visible to the human eye. The stents are designed to restore the eye's natural fluid outflow, thus reducing ocular pressure [1].
The surgery can be carried out at the same time as cataract surgery, or during a separate procedure, usually under local anaesthetic by an ophthalmologist. iStent inject has an excellent safety profile and is performed by ophthalmologists while you're awake. An international study has shown 72% of patients who were treated with iStent inject no longer need to take glaucoma medication after 12 months [2].
Glaucoma
Once diagnosed, the most common treatment is prescription eye drops, which will help to either reduce the fluid production or increase the drainage of fluid from the eye. These eyedrops need to be applied up to three times a day, every day for the rest of your life, so compliance can become an issue, thus reducing the efficacy of the treatment. Trabecular micro-bypass surgery can be an alternative treatment.
[1] Neuhann TH. Trabecular micro-bypass stent implantation during small-incision cataract surgery for open angle glaucoma or ocular hypertension: Long-term results. J.Cataract Refract Surg. 2015;41: 2664-2671
[2] Voskanyan L, Garcia-Felijoo J, Belda J, Fea A, JunemannA,BaudouinC. Prospective,unmasked evaluation of the iStent inject® system for open-angle glaucoma:Synergytrial.AdvTher.2014;31:189-201
For more information: Click here
---
Best of British sale continues on top quality made-to-measure rise and recline chairs or profiling beds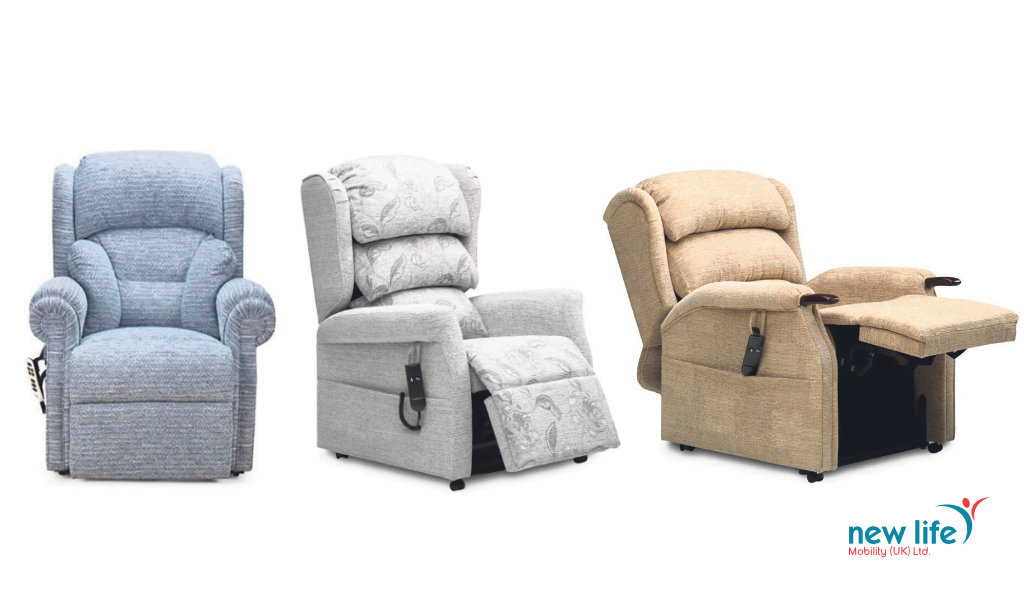 ALTHOUGH NEW RESTRICTIONS have been put in place, the team at New Life Mobility are still able to operate safely to meet your needs and make life more comfortable.
New Life Mobility specialises in the supply of top quality rise and recline chairs and profiling beds, all designed and manufactured in the UK. Every item of furniture is specifically designed to suit individual needs, complementing the body's natural position and providing support and comfort.
All chairs are made to measure
Specially designed to give you extra support and relief
Optional lateral support is available
Heat and massage options are available
Hundreds of fabrics to choose from
Thousands of satisfied customers
Improve your quality of life
Mrs Walker of Edinburgh says: "I amdelighted with my purchase. The chair is so comfortable and I am glad I chose to have the massager as this has really helped to ease my arthritis. Ican now look forward to a better standard of life."
If you suffer from a condition such as osteoporosis, arthritis or diabetes you will not only benefi t from the extra support but will also be eligible for zero rated VAT on any purchase.
For more information: Call 0800 533 5099
---
Stop worrying about loved ones when they are alone
CARING FOR SOMEONE ELDERLY or vulnerable, is becoming more stressful these days. You wonder if everything is alright when you are not with them, and they are constantly on your mind. What if they are in need of your help or assistance?
If you are not there, how can they let you know? You can't be with them 24-hours a day.
With Aide Alarm, you can be sure that should the need arise, they can let you know. When they press the panic button, you immediately receive a notification on your smart phone.
With the Aide Cam option, you can also view live video of them, and then be able to take the appropriate action. You don't need to pay a monthly fee and it is simple to set up.
Aide Alarm is also supporting Carers UK. If you use the discount code at checkout, you will get 10% off all Alarm Aide products, and the company will give 5% as a donation to CarersUK to help fund their great work helping caregivers.
For more information: Click here
---
Struggling to find well-fitting footwear?
DISCOVER REAL COMFORT, with Sandpiper shoes. Maybe you battle with sensitive feet due to diabetes, arthritis, bunions or hammertoes? Their extensive range of footwear is made for those with extra wide or swollen feet.
Featuring soft uppers, seam-free linings and adjustable fittings this footwear is excellent for anyone who struggles to find comfortable footwear on the high street. For those with specialist needs, footwear has also been designed to accommodate orthotic insoles.
Extra and ultra-wide fittings (4E-8E)
Shoes, slippers, boots and sandals
Styles for ladies and men.
A happy customer says "excellent quality, comfort and fit" while another raves "the slippers are perfect, really comfortable for swollen feet."
For more information: Click here
---
The one-button emergency phone with GPS tracker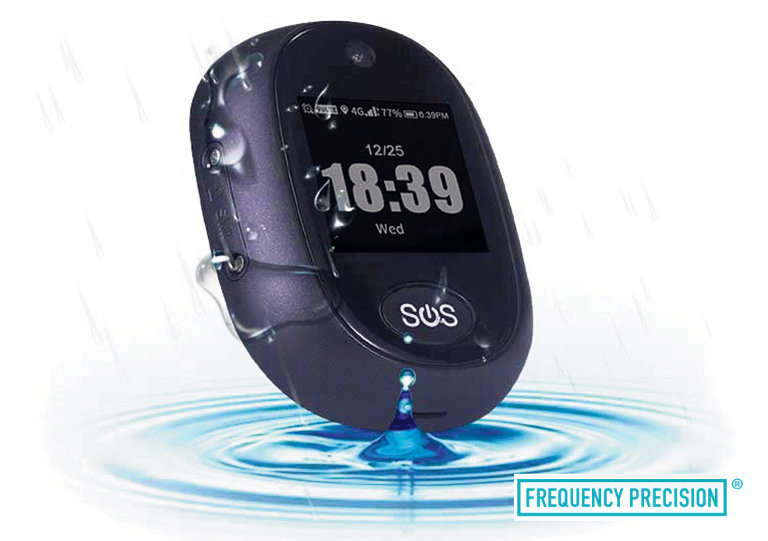 HAVE PEACE OF MIND when you are alone with the GPS Tracker. It is an essential item for those at risk of falling. Pressing the SOS button will cause the waterproof tracker to dial up to three pre-set telephone numbers.
The tracker has a built-in speaker and microphone, allowing you to have a two- way conversation. You can also locate the tracker using its built in GPS – simply log into the secure app using the pendant ID number and password. The device uses any UK SIM card (not included) and costs just £99 plus VAT. The battery will last for about two days and can be charged using the supplied cable. Enjoy a one-year guarantee and you can return the device within 30 days for a full refund if you are not satisfied. A friendly team of advisors are on hand to offer unlimited telephone advice and support.
For more information: Click here
---
Facemask for people with glasses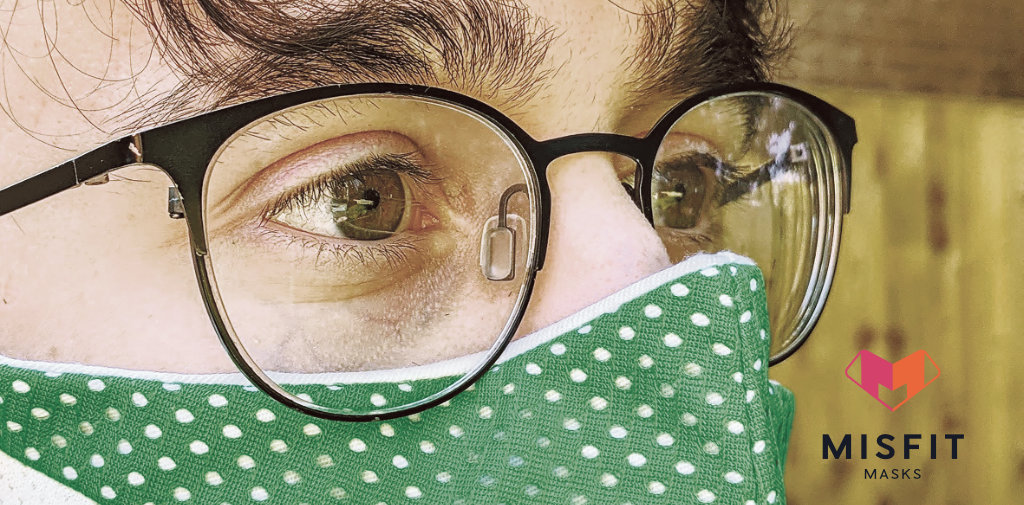 ESPECIALLY DESIGNED for people with glasses, Misfit Mask is the only mask that stops your glasses misting up. So you can see whatever it is you're doing, whenever your mask is on.
No fog
The unique design ensures the Misfi tMask fits to your face properly with no pesky gaps that let air steam up your specs.
No mist
Unique fabrics are incredibly light and soft. Used by Special Forces worldwide with ultra- absorbent properties makes Misfit Mask the only face mask that keeps your vision clear.
TrustPilot reviews
"Just so so good! I can actually see what I'm doing," saysSimon Brennan
"Does exactly as it claims to do… made my life much easier," raves
Sandra Kemp
"I hate having to wear a mask but Misfi tMasks make it almost a pleasure," adds Adrian Parker.
For more information: Click here
---
Detox and rejuvenate naturally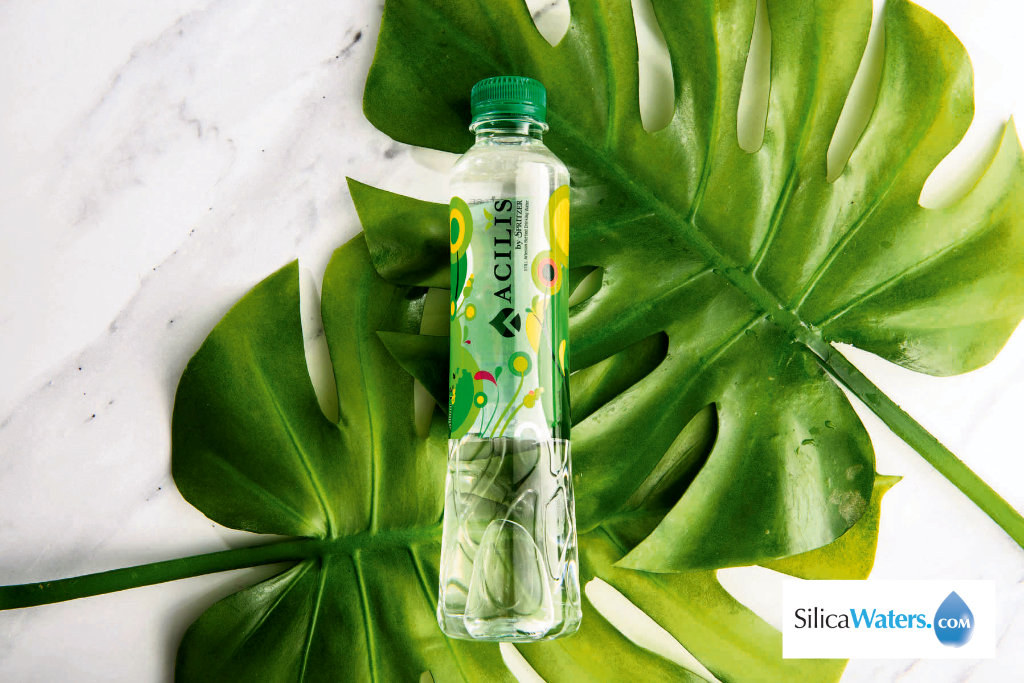 GIVE YOURSELF A BOOST with body collagen boosting Acilis by Spritzer® silicawater – from 62p a bottle. Proven* to boost tissue connectivity for softer skin, stronger hair, harder nails, stronger bones and supple joints. Ethically sourced from a global award-winning eco-sustainable location 400ft below protected Malaysian rainforest. Available exclusively from Silicawaters.com® – certified Not-for-Profit Social Enterprise for Good.
*Find research at https://wp.me/p8c3gd-8pf
For more information: Click here
---
Checklist published with Sunday Express on 18th October 2020