Looking into a new motorbike? Or considering making the swap to an electric vehicle and going a bit greener? Checklist has compiled a list of some motorbike brands to keep you up-to-date and on the road.
1. Triumph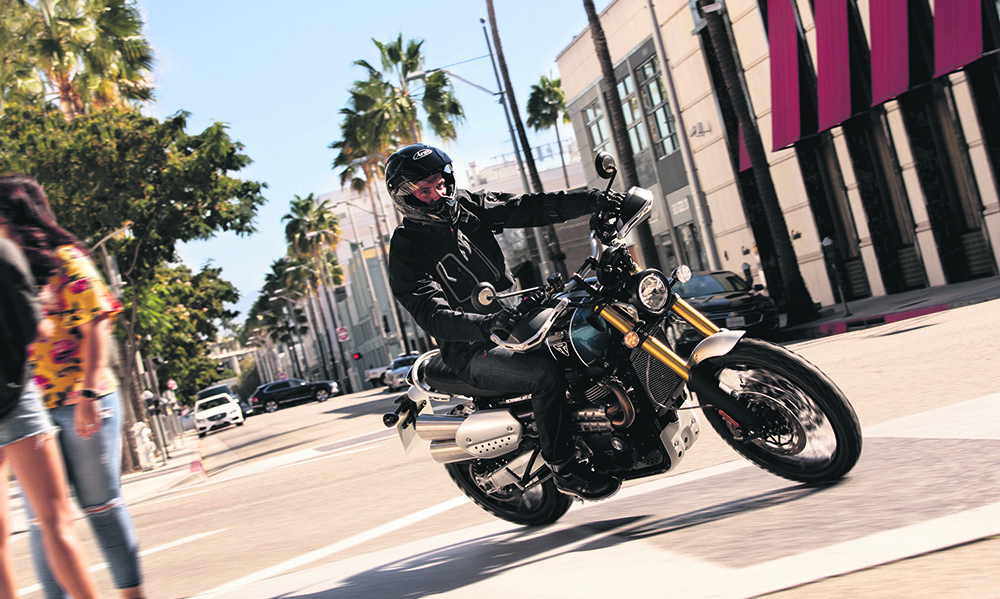 The beautiful 1200cc Speed Twin reintroduces a legendary Triumph name and defines how a custom roadster should ride and feel. With class-leading handling and thrilling performance, the 2019 Speed Twin carries all of the contemporary custom styles of the Street Twin but adds even more premium detail. It delivers all the power, torque and technology of the Thruxton R, mixed with the confidence-inspiring ride and supreme comfort of the Bonneville T120.
Now Truimph is also introducing the new Scrambler 1200 lineup – all-new benchmark-setting motorcycles with dual-purpose capability and modern custom style. The stunning Scrambler 1200 XC and XE deliver category-redefining levels of performance, specification and finish, fused with Triumph's iconic Scrambler DNA.
Designed with all the capability of a genuine adventure motorcycle and packed with state-of-the-art technology, these new modern classics take off-road capability and scrambling credentials to the very top of the motorcycling world.
Find out more at triumphmotorcycles.co.uk
2. Ducati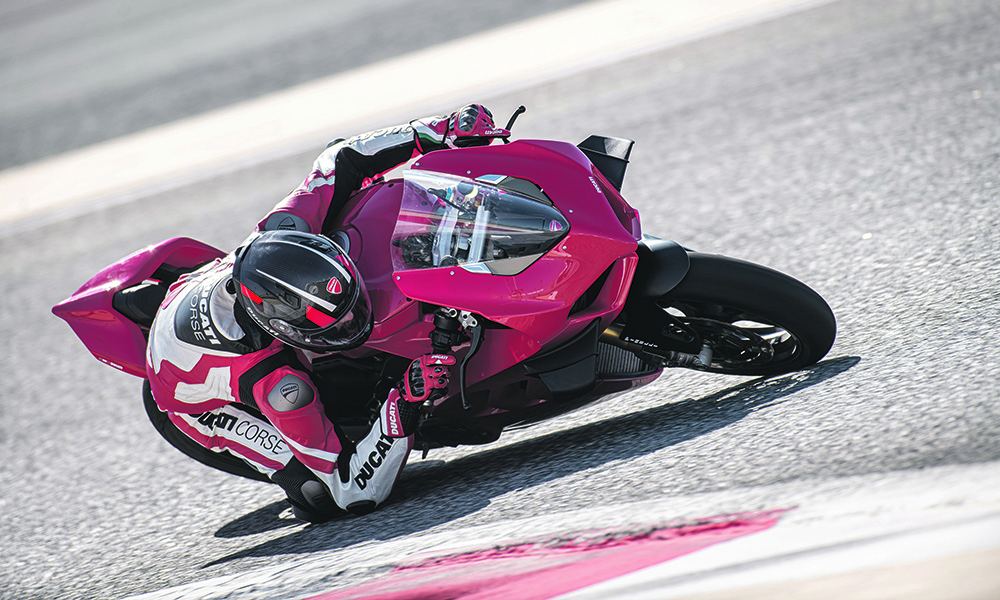 Ducati introduced several exciting new models for bikes in 2020. The most captivating must be the new Streetfighter V4 which weighs in at just 178kg and is powered by an 1100cc Desmosedici Stradale V4 engine that unleashes 208 horsepower.
Power is kept in check by biplane wings that generate 28kg of downforce at 270kph, developed by Ducati Corse aerodynamicists, the wings reduce front wheel lift and boosting stability during braking.
The new Panigale V4 was updated for 2020 boosting performance even further taking track riding to the next level for amateurs and pros alike.
For those that prefer their riding at a more relaxed pace or for cruising through the city, then the Scrambler Icon will be the perfect companion. The Ducati Scrambler's wide handlebars, flat seat and suspension set-up merge to provide a more comfortable and relaxed riding position.
Find out more at ducati.com
3. IAM Roadsmart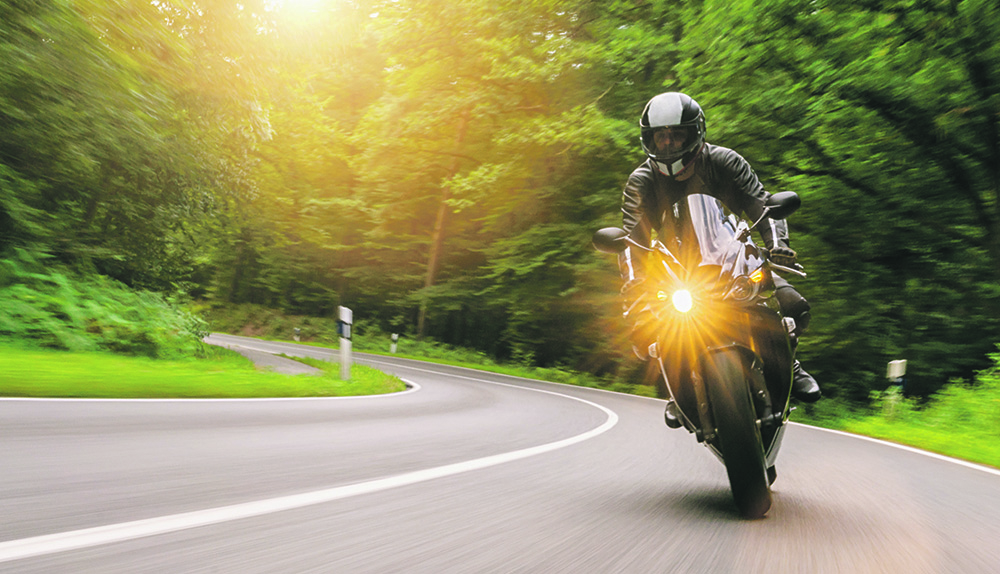 Lockdown meant that many of us were working from home, teaching our children and missing social time with our loved ones. A feeling of freedom has never been more important to balance our overall wellbeing. Driving and riding has always provided an excellent outlet to explore, escape and enjoy.
IAM RoadSmart helps drivers and riders boost their on-road skills to make journeys satisfying, safe and, on occasions, spiritual.
Advanced driver and rider coaching can help you rediscover your freedom and reconnect you to the joys of travelling on the open road.
Find out more at iamroadsmart.co.uk
4. Ring Connect
Tyres are the most important safety feature of any vehicle, they keep you connected to the road and need to work at optimum performance whatever the conditions. Having well-maintained tyres also reduces fuel consumption and improves the tyre's lifespan, saving you money.
The NEW Ring Smart Tyre Inflator is the easy way to ensure your tyres are well maintained and safe. It works in conjunction with the Ring Connect App. Ring Connect is the expert you need in your pocket, ensuring your tyres are inflated properly and well maintained. All motorcycle tyres are different and require different maintenance, from optimum inflation levels to mileage before they need changing. Ring Connect ensures you've got everything right and regularly reminds you to undertake the checks you need.
Find out more at ringconnect.com
5. Urban E-bikes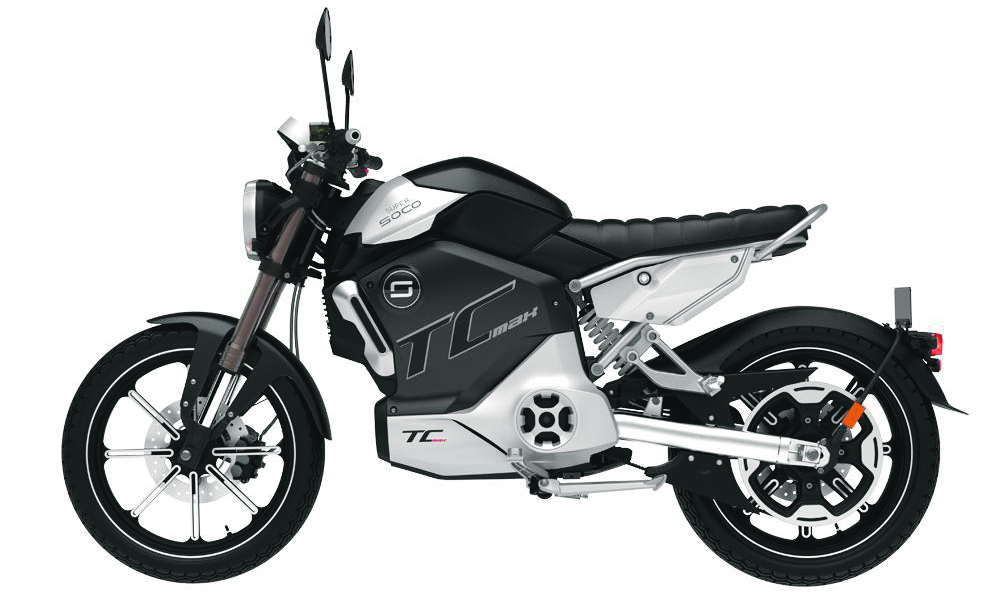 Since the introduction of the Ultra Low Emission Zone (ULEZ), residents and regular visitors to London have been searching for zero-emission mopeds and scooters alternatives for their daily commute.
Two preeminent brands in this space are NIU and Super Soco, the latter of which released the ground-breaking TC Max only to sell out in a matter of weeks.
The Super Soco TC Max offers you a high speed for a low price; at only £3,995 including a government grant. This elegant vehicle can reach up to 58mph with a range of 60 miles – enabling you to beat the traffic both in and out of London.
NIU pride themselves on revolutionising electric transport, and this is especially notable in the N-GT model. The NIU N-GT comes with two batteries as standard, boasting a range of up to 100 miles. It is sleek, powerful and revolutionary in its field.
Find out more at urbanebikes.com
6. Piaggio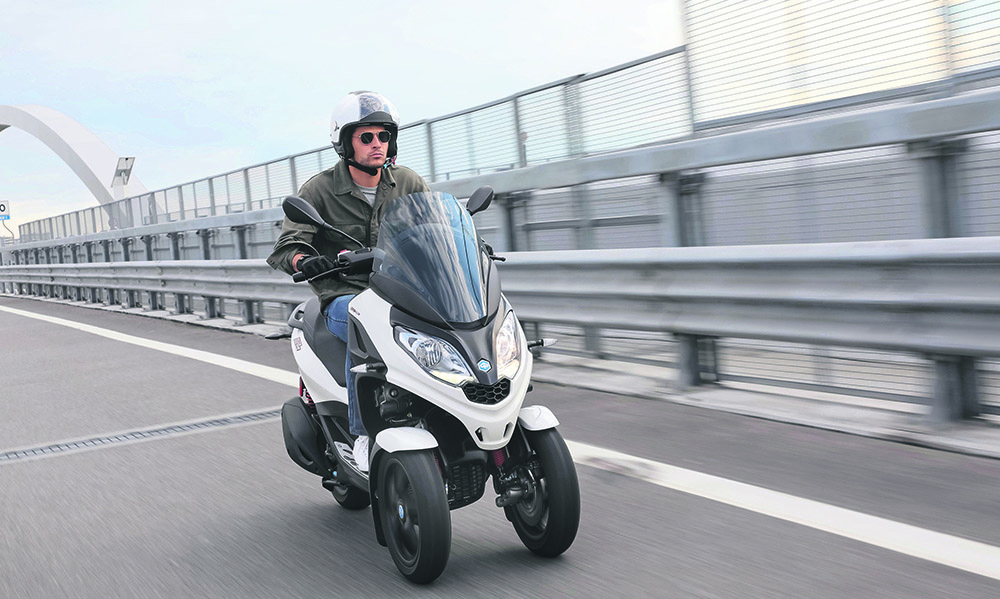 If you're reading this on a train or tube, there's a good chance that you're in a packed carriage, surrounded by faces made miserable by costly fares and the low chance of getting a seat. But it doesn't have to be like this because you could be commuting on a Piaggio MP3 300 HPE Sport – the three-wheel scooter that you can ride with your car licence.
With two wheels at the front and one at the rear, the MP3 300 HPE Sport offers excellent grip, stability and balance. Thanks to ABS and traction control it's also safe no matter what the conditions and with no gears to worry about, enjoying the smooth ride is as easy as turning the key and twisting the throttle.
Find out more at piaggio.com
7. Viofo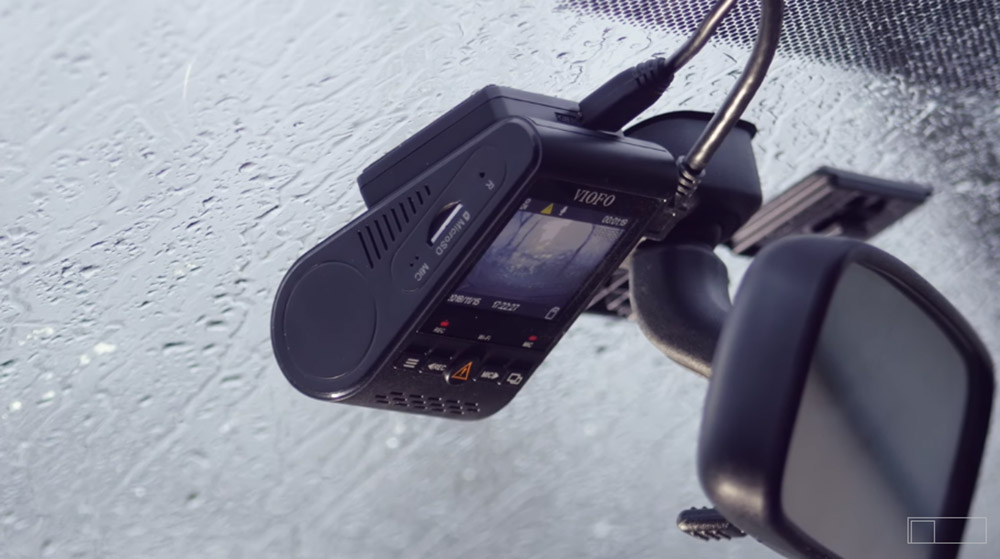 If you're struggling with ideas for Christmas presents for your loved ones then a dash cam is a great option. Fitting a dash cam on your motorbike provides all-round protection on the move, so you can be sure you're looking after your friends and family when they need it most.
Viofo provide high-quality dash cams at a great value. The brand is dedicated to innovation and cutting-edge technology, using only the finest components available, including image sensors from the world leaders in camera technology, Sony.
There are also options for motorcycles, trikes and scooters with discreet bullet cameras available. When you're looking for a dash cam that is reliable, built to last and offers ultimate discretion and convenience then Viofo have a solution for you.
Find out more at viofo.com
8. Alcosense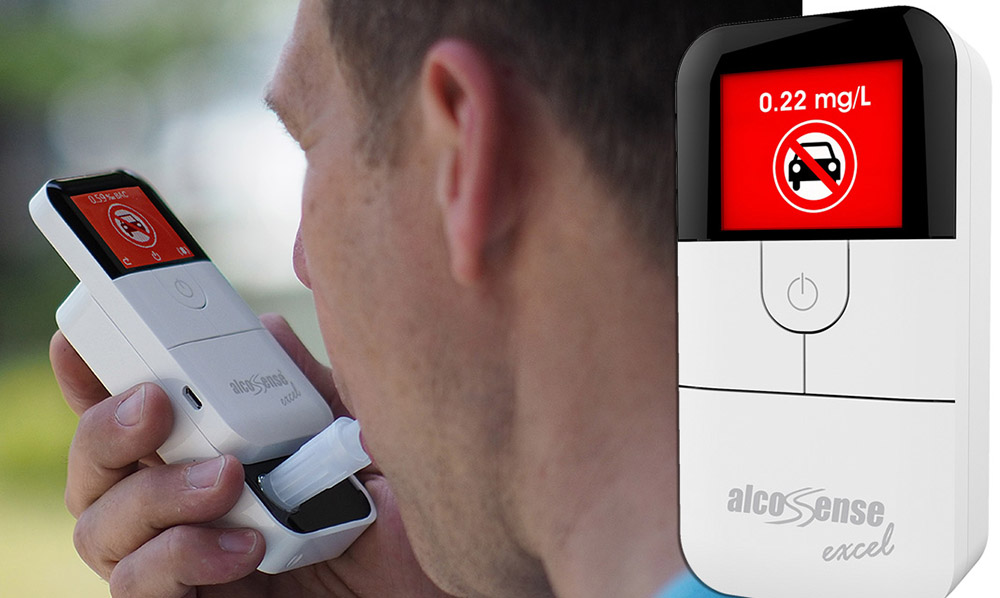 It's easier than you may think to have a few drinks in the evening, only to get on your bike the next morning and unintentionally ride with alcohol still in your system from the night before.
Remember, there is no rule of thumb as we all process alcohol differently. If you drank four pints of beer or four large glasses of wine between 9pm and midnight you could still have alcohol in your system at 11am the next day.
The AlcoSense Excel personal breathalyser quickly and accurately shows your alcohol level, using exactly the same alcohol sensor as several LJK police approved devices, alerting you if you are close to or over the limit. With one in five drink drive convictions happening the morning after the night before', why risk it?
Find out more at alcosense.co.uk
9. EV Charger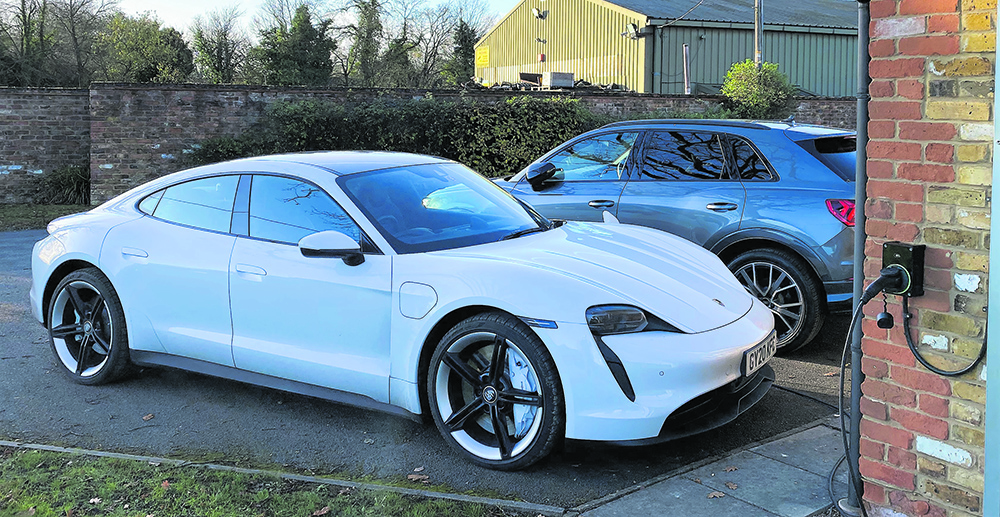 In case you've got yourself an electric motorbike, the last thing on your mind is how to install the charger to your home. EV Charger removes the guesswork and gets you on the road as soon as possible.
HRH Prince Charles used to talk of architectural blights, a factor that led installers Paul Delahay and Ben Coombes to design, develop and manufacture their own ultra-compact and discreetly installed EV chargers. Judging by innumerable electrical contractors' social media comments, the SYNC EV charger is an efficiency booster and money saver combined.
It installs easily, without a need for time-wasting groundwork. It is intelligent enough to use SMART technology to ensure a blend of updates and lower electricity tariffs that save cash and highlight its overall efficiency.
The SYNC EV is accessible using a dedicated and secure app on the user's smartphone. Monitoring energy consumption and even the rates payable is as simple as a finger-flick. Yet, more importantly, thanks to its intelligent design, a SYNC EV charger can be front-end replaced within minutes, without dismantling.
Find out more at syncev.co.uk
10. etyres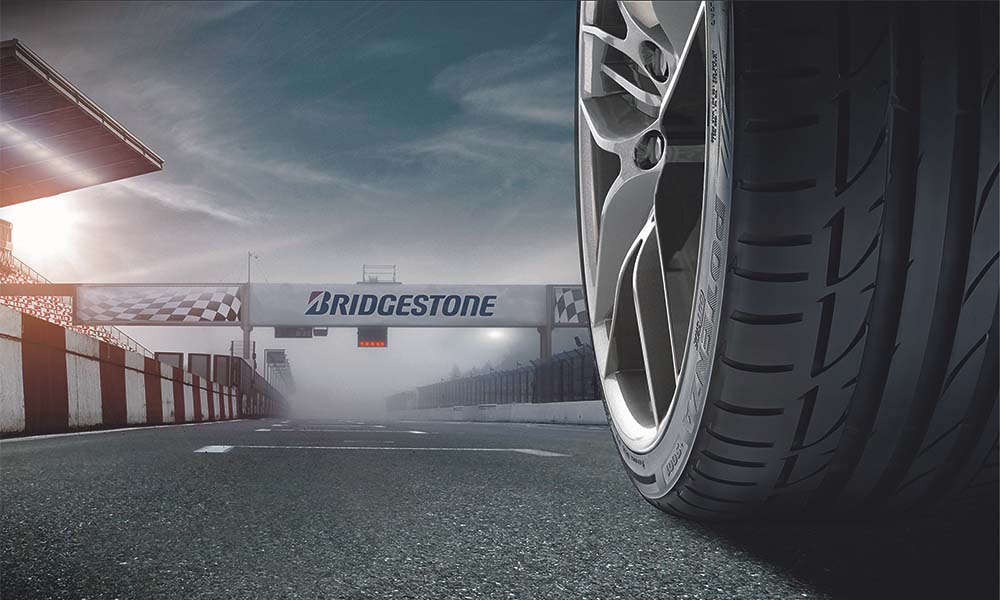 Replacing your tyres can take a lot of time out of your day. There's booking an appointment with a garage over the phone at a time when they are free. Then taking the time away from work or worse still, your precious spare time, to drive to the garage to get the tyre replaced. That's not including deciding what type of tyres you want.
etyres knows how busy you are, which is why they offer mobile tyre fitting where the tyre fitter comes to you. You choose the tyres you want at a time and a place that suits you.
Tyre fitting is chosen by you, not the garage. Select mobile fitting to have a tyre fitter come to you, whether you're at work or at home. Then your fitter will arrive and replace your tyres without you losing any time.
Find out more at etyres.co.uk
To see your company in any upcoming features we are arranging please email laura@hurstmediacompany.co.uk or editorial@hurstmediacompany.co.uk