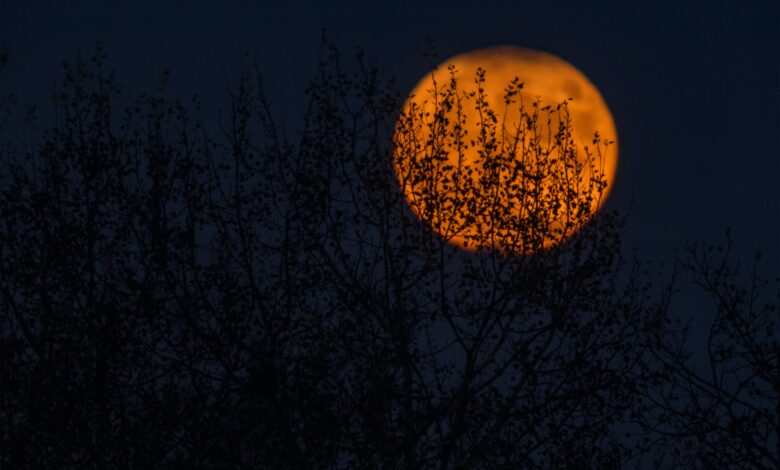 From Land's End to John O' Groats, tales of mysterious sightings and unexplained happenings can be found right across the UK. So why not take a spooky road trip to visit them, and see what ghouls, ghosts and goblins you might find from each region of the UK?
Scotland
Time: 433 miles, 3 – 4 days.
This route starts in the city of Edinburgh, which is home to countless locations that are rumoured to be haunted, including Edinburgh Castle, as well as numerous ancient graveyards with famous graves.
Next, you'll head to Culzean Castle before travelling up the country, visiting the famous Stirling Castle, before stopping at Crathes Castle. You'll then head to Cruden Bay, and finish the route at Culloden Moor.
Spooky Sightings:
Edinburgh: The ghosts of Edinburgh Castle, ancient graveyards, and famous graves
Culzean Castle: Home to a ghostly piper and mysterious lady.
Stirling Castle: Several ghosts including a spectral highlander.
Crathes Castle: Haunted by the ghost of The Green Lady.
Cruden Bay: Where Bram Stoker wrote large sections of Dracula.
Culloden Moor: Ghostly sounds of battle from the 1746 Battle of Culloden.
Why not visit: Culloden Moor – Inverness
The battle of Culloden Moor took place on 16 April, 1746, and, with all the odds stacked against them, the Highlanders were easily defeated by the British troops. Any Highlanders that managed to flee from Culloden Moor to neighbouring villages were hunted down by the Duke of Cumberland's troops and slaughtered, along with innocent women and children, burning homes, barns and out-buildings.
With this much tragedy it's easy to see why their restless spirits still roam the land, reliving the battle and their deaths. Some witnesses have heard the clash of steel on steel and the cries of the wounded. Some legends of Culloden Moor include that birds do not sing over the site of the battle or at the graves of the slaughtered – or the local heather which grows nearby will never grow over the graves.
Northern England
Time: 247 miles, 3 – 4 days.
Beginning your journey at the imposing Bamburgh Castle, you'll then travel through Northumberland to Chillingham Castle before heading down into Yorkshire and the next destination, Whitby.
From there you'll go to York, visiting Treasurer's House and staying the night in the haunted Black Swan hotel. The following morning, you'll travel into Lancashire to finish your journey at Pendle Hill.
Spooky Sightings:
Bamburgh Castle: A filming location for the 2015 film adaptation of MacBeth.
Chillingham Castle: Claims to be the most haunted castle in Britain.
Whitby: Where Dracula first came to England in Bram Stoker's novel.
York: Treasurer's House, where ghostly Roman legionaries have been spotted, and the haunted Black Swan hotel.
Pendle Hill: The site of the 1612 witch trials and said to still be haunted by their ghosts.
Why not visit: Steynton route – Pembrokeshire
When it comes to the route along the A4076 to Johnston, motorists will need to keep their wits about them! This particular route has been associated for hundreds of years with sightings of a dark and mysterious woman who suddenly walks into the paths of drivers, before vanishing.
Many drivers have stopped and rushed from their cars to her aid, but then returned, bewildered, finding no sign of the young lady, or of damage to their cars. This supernatural occurrence has been said to have been experienced by at least seven people over the years. Are you ready to be next?
The Midlands
Time: 136 miles, 2 days.
Starting at Croft Castle, you'll then travel to Kidderminster to visit the Drakelow Tunnels, a haunted military bunker, before visiting Dudley Castle. The route then travels to Birmingham and the famous Aston Hall.
Finally, you'll travel to the Leicester Guildhall, before visiting Kelham Hall in Nottinghamshire. Both locations have featured on the TV series, Most Haunted.
Spooky Sightings:
Croft Castle: Haunted by the seven-foot ghost of Owain Glyndwr.
Drakelow Tunnels: Visitors experience mysterious mists and hear ghostly wartime music.
Dudley Castle: Haunted by The Grey Lady and others.
Aston Hall: Home to The White Lady, the imprisoned daughter of a former owner.
Leicester Guildhall: Featured on Most Haunted.
Kelham Hall: Home to numerous ghosts.
Why not visit: Aston Hall – Birmingham
Aston Hall is a Grade I listed Jacobean house built between 1618 and 1635, and today it is used as a museum. It is said to be haunted by the ghost of Sir Thomas Holte, amongst several others.
Perhaps the most famous of the spooky spectres that inhabit the house is that of Mary, the 'white lady', his daughter, who was imprisoned in her room as Sir Thomas disapproved of her choice of lover. Unable to leave and unable to be with her one true love, she descended into madness and died of heartbreak.
Other ghosts include the serving boy who hung himself in the staff quarters in strange circumstances, and the 'green lady', said to be Holte's housekeeper, of whom he was charged with her murder, but never found guilty.
Wales
Time: 269 miles, 2 – 3 days.
Starting in the medieval castle town of Conwy, North Wales, you'll then travel to the famous prison Ruthin Gaol, before heading to Abergavenny, where you can spend a night in the famous Skirrid Mountain Inn.
Travelling into South Wales, you will pass through the village of Crickadarn before visiting Craig-y-Nos Castle. Finally, you will visit Tenby for its famous ghost walk.
Spooky Sightings:
Conwy: The ghost tour of the medieval town.
Ruthin Gaol: An old jail, experience slamming doors and mysterious whispering voices.
Skirrid Mountain Inn: Ancient inn with a dark history and the most haunted pub in Wales.
Crickadarn: Appeared as the Yorkshire village in An American Werewolf in London.
Craig-y-Nos: Said to be haunted by several ghosts.
Tenby: The area is rumoured to be home to fairies, witches and ghosts.
Why not visit: The Skirrid Inn – Black Mountains
Situated among the foothills of the Black Mountains in South Wales, the Skirrid Inn is thought to be the oldest, and most haunted, public house in the country. The first floor of the inn was often used as a courtroom where offenders often received capital punishment, with local legends claiming that hundreds of criminals have been hung from an oak beam over the staircase there – with the rope's markings still visible to this day.
Widely regarded as one of the most haunted buildings in the UK, supernatural happenings have included flying glasses, the strong smell of perfume, and even of guests feeling as if they were being strangled!
Northern Ireland
Time: 121 miles, 2 days.
Beginning your journey in Donaghadee, you will visit Grace Neill's, said to be the oldest pub in Ireland, before visiting the Giant's Ring, near Belfast. Also in Belfast, the Crumlin Road Gaol is possibly the most haunted location in Northern Ireland.
Ballygally Castle is the next destination on the journey, followed by Ossian's Grave before travelling to the final stop, Springhill House.
Spooky Sightings:
Grace Neill's Pub: The oldest pub in Ireland and haunted by the Grace herself.
The Giant's Ring: An ancient religious site said to experience strange, unnatural mists.
Crumlin Road Gaol: An old prison and the most haunted site in Norther Ireland.
Ballygally Castle: Home to several ghosts.
Ossian's Grave: An ancient burial site, Ossian himself is said to be waiting to rise again.
Springhill House: Haunted by the former owner.
Why not visit: Belfast – Smithfield area
Biddy is the haunting manifestation of a local woman said to roam the area where she drank herself to death after inheriting two hundred and fifty pounds. Her ghost is said to wander the area late at night, trapped for eternity, drowning her sorrows.
It is also Smithfield where, in 1900, a tragic accident killed 13 women and girls at J. J. Herdman's Mill. Today sightings of their ghosts and strange happenings are still regularly reported at the site.
Southern England
Time: 233 miles, 2 – 3 days.
You will start your journey in the village of Pluckley, Kent, before heading to London to visit The Tower of London. You can then head across the capital to All Saints Church in Fulham, before visiting Hampton Court Palace.
The next stop is Stonehenge, ahead of your final destination at Dunster Castle.
Spooky Sightings:
Pluckley: A small Kent village, home to a reported 12-16 ghosts.
The Tower of London: Home to many ghosts, including royalty and famous historical figures.
All Saints Church, Fulham: Appeared in the 1976 horror film, The Omen.
Hampton Court: Haunted by royal ghosts like Catherine Howard, the fifth wife of Henry VIII.
Stonehenge: An ancient and mysterious pagan monument.
Dunster Castle: Home to ghostly soldiers and where visitors feel an ominous presence.
Why not visit: Jay's Grave – Dartmoor
Dartmoor folklore is filled with spooky tales of ghosts, pixies, headless horsemen and witchcraft, which lends the bleak, unforgiving landscape of the moors an even more sinister edge. There is one spot in particular that combines a scenic drive for motorists with tales of the supernatural, and that is Jay's Grave.
Situated about a mile from the famous Hound Tor, there's old burial mound situated by the road and which is believed to be the resting place of a suicide victim dating back to the 18th century. It has been a subject of numerous local legends for hundreds of years, with the spookiest tale involving passing motorists who have seen a kneeling figure beside the grave in the night.
So, there we have it, some fun and fantastic destinations for you and your family this half-term.
And, if you're looking for any tips on how best to plan and prepare for road trips safely, then visit eurocarparts.com
To see your company in any upcoming features we are arranging please email editorial@hurstmediacompany.co.uk