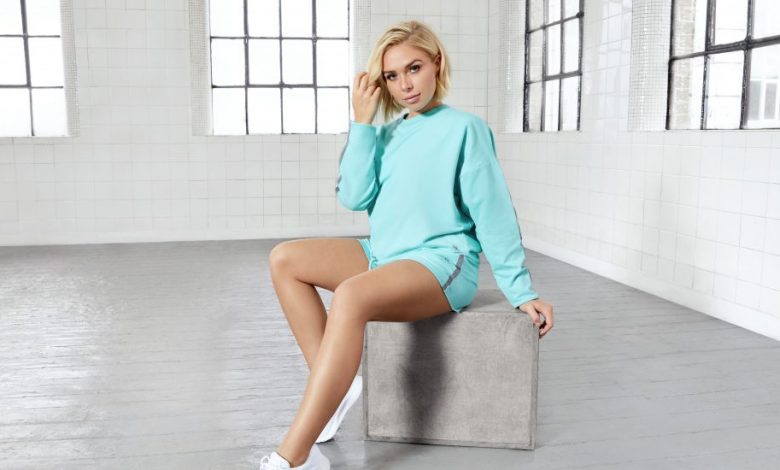 The reality star on why fitness is good for both body and mind
Interview Laura Forsyth
Gabby, you always look so refreshed. Tell us about your beauty routine…
'I wash my face morning and night – and definitely after training. Nothing fancy, I just use Cetaphil face wash and a light moisturiser. Maybe I should look into a different routine now that I'm getting older, but so far so good. I'm a bit of a tomboy when it comes to stuff like that!'
Any exercise and fitness tips?
'Everyone has time to exercise – there's no excuse. Even if it's just making little changes in your life. Get off the bus two stops earlier. Take the stairs. Get up 30 minutes earlier and do a 25-minute workout from a free app. There's no excuse! Even while your dinner is in the oven or you are on your lunch break. You have to want it enough. I just always remember that I feel a thousand times better physically, and most importantly mentally, when I fit exercise into my day.'
Do you find that exercise helps with your overall wellbeing? 
'Definitely. It helps with my anxiety, my sleep and with my eating, as when I'm on a roll I'm less likely to eat badly! It helps with my mood and it helps my clothes fit better.'
Do you have any other ways you like to relax?
'I'm a very sociable person. I love hanging out with my mates and going for a good old dinner. I am also a big reader, mainly fiction. I'm trying to get into non-fiction but overall I like a good crime novel.'
What are your thoughts on managing mental health in the workplace? 
'I think everybody in any workplace should have at least one meeting a month with whoever is in charge to be fully honest about how their workplace is. It should be valued and taken on board. I previously worked as a waitress where I felt just as equal to my management team. I was in that job for four years along with many of the staff just because it was such a fair, loving place to work.'
Finally, what made you decide to join forces with SportFX?
'I have loved SportFX as a brand for ages! The quality of their clothes is amazing and it's incredibly affordable compared to some of the active wear brands around at the moment. And not to forget the make-up. I don't mean full glam, but I do wear a little make up if I'm training in the gym or at a class because I like to feel my most confident. I've found it very hard to find make-up that looks after your skin the way SportFX does. The primer and highlighter are to die for.'
SportFX x Gabby Allen is available in selected Sports Direct stores and at sportfx.com and sportsdirect.com
Read Gabby's full interview in the New Year's Resolutions issue of Celebrity Secrets, out in OK! mag bumper packs from 7th January 2020.