Irish heritage is enjoyed and celebrated throughout the world, year-round. While green rivers, leprechaun outfits, and pints of Guinness may be the first things that come to mind, there's more than one way to celebrate the culture of the Emerald Isle. Read on for our round-up of some must-haves for honouring all things Ireland.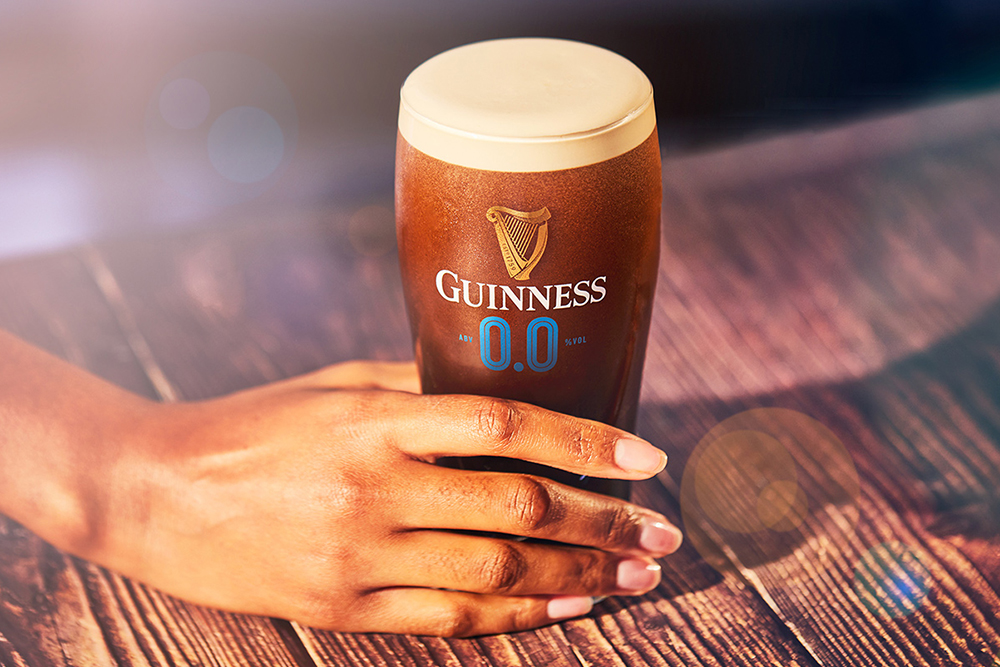 1. Guinness 0.0
Guinness is synonymous with St. Patrick's Day celebrations. But, for those wanting to enjoy an alcohol-free beverage to celebrate this year, Guinness's alcohol-free beer – Guinness 0.0 – is the perfect alternative.
Boasting the beautifully smooth taste, perfectly balanced flavour and unique dark colour that Guinness is known for, the brewers at St. James's Gate start by brewing Guinness 0.0 in the same way they always have. The alcohol is then removed through a cold filtration process that ensures the iconic, much-loved character of Guinness is maintained and nothing is compromised.
A standard can of alcohol-free Guinness 0.0 contains less than 75 calories – but with the iconic flavour that you know from a regular pint. Guinness 0.0 features the same dark, ruby red liquid and creamy head, hints of chocolate and coffee, smoothly balanced with bitter, sweet and roasted notes.
Buy in store and online at Tesco, Asda, Sainsbury's and Morrisons.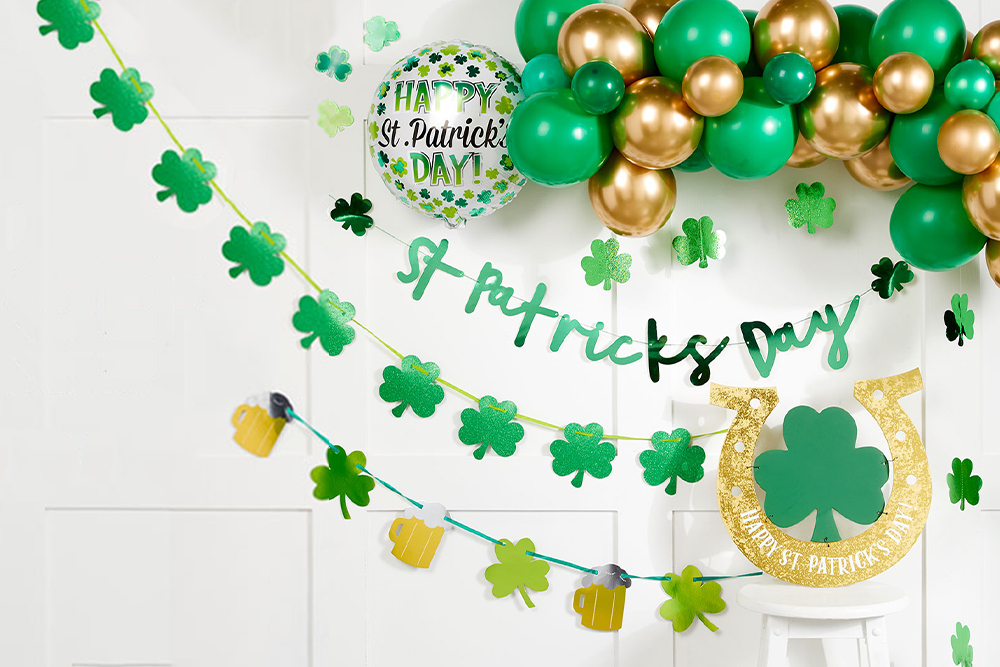 2. Party Delights
Over the last 20 years, Party Delights has helped its customers throw more than 6.5 million parties and counting! Established in 2001, Party Delights is an award-winning fancy dress and party products retailer offering an unbeatable range of over 20,000 party products, while providing the best in personalised decorations and costumes of TV and film favourites.
Party Delights' online store is a one-stop-shop for everything from decorations and novelty hats to tableware, accessories and fancy dress, for the ultimate lucky St Patrick's Day celebration.
Shop the range and create a St Patrick's Day that has you skipping to your pot of gold.
Visit partydelights.co.uk to find out more.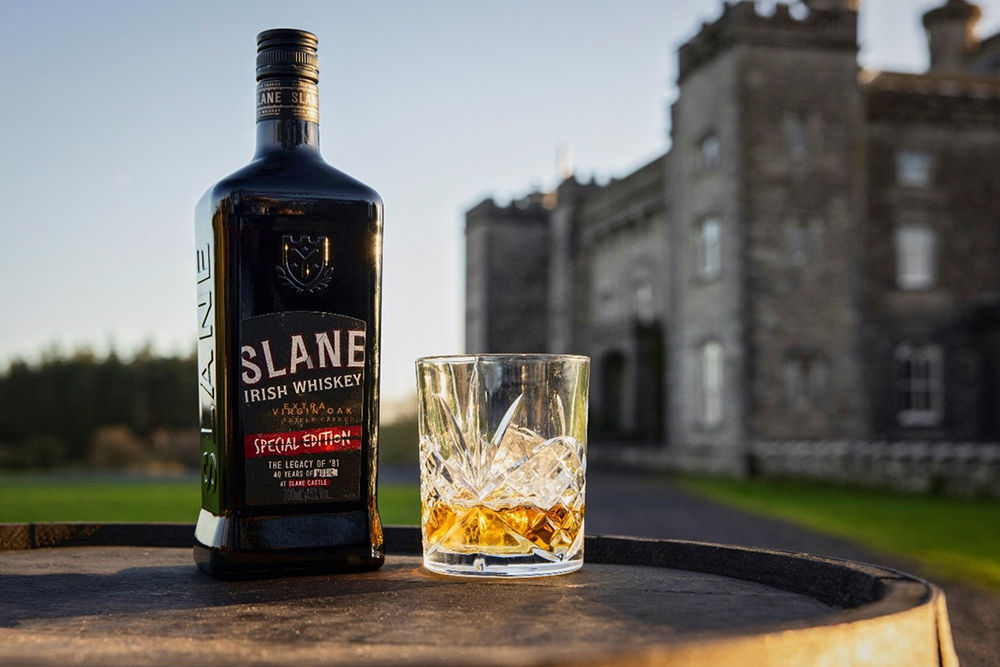 3. Slane Special Edition
Just in time for St. Patrick's Day, and five years after the release of their first triple casked blend, Slane Irish Whiskey have launched the new Slane Special Edition. This is a must-have spirit for whiskey and music fans alike, celebrating 40 years of Slane's trailblazing music history.
Slane Special Edition is the long-awaited third release from Slane Distillery. The limited-edition blend was created as a tribute to Lord Henry Conyngham and his vision to bring Ireland together in 1981 by throwing the country's biggest rock concert, welcoming 80,000 music lovers to his front lawn at Slane Castle. Over 40 years later, Lord Henry's vision lives on having played host to some of the biggest music acts on the planet and attracting visitors from all over the world.
Slane Special Edition is a whiskey that can stand on its own, on the rocks, or sing through a cocktail.
Available to buy nationwide including Amazon.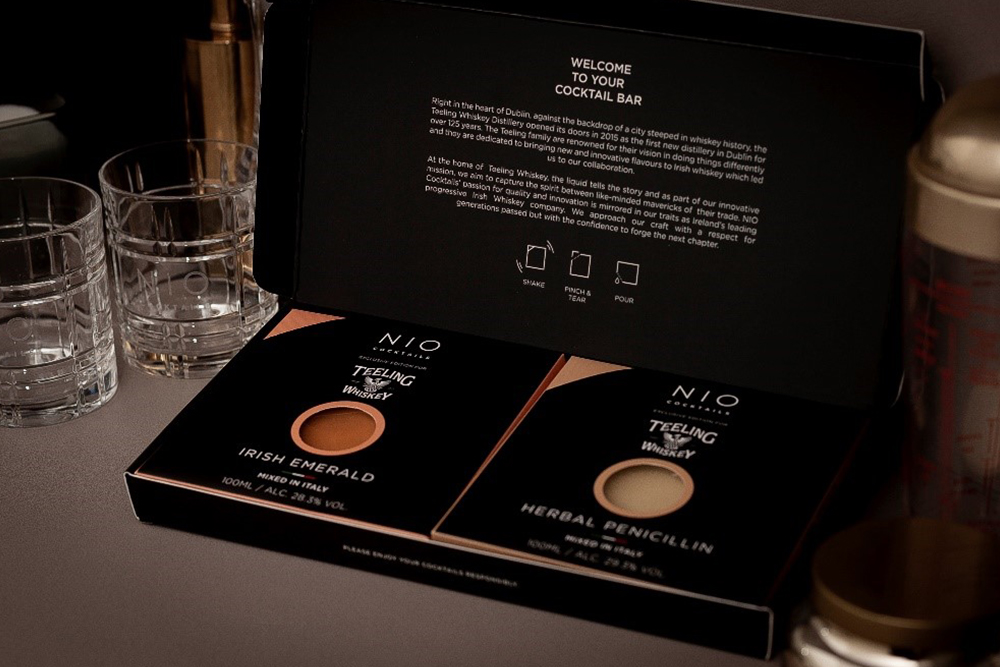 4. NIO Cocktail's limited edition Teeling Whiskey Cocktail Box
The UK's leading cocktail letterbox delivery company, NIO Cocktails, has teamed up with Dublin born-and-bred Teeling Irish Whiskey to bring you a selection of premium, pre-mixed whiskey-based cocktails.
The limited-edition NIO Cocktails x Teeling Whiskey Box collection promises something for everyone, from lifelong whiskey fans to those looking to restock their bar and find their new favourite NIO classic.
Inside, there are four classic cocktails to tempt your taste buds – sure to please everyone from lifelong whiskey fans to those who have never delighted in a whiskey-based cocktail before. The cocktails include Boulevardier, Irish Emerald, Herbal Penicillin and Old Fashioned.
NIO stands for 'Needs Ice Only' meaning there's no specialist equipment or ingredients needed to delight in an expertly crafted cocktail. The steps are simple: get a glass, fill it with ice and simply tear the corner of your sachet and pour the ready-made cocktail in.
Visit niococktails.co.uk to get yours today.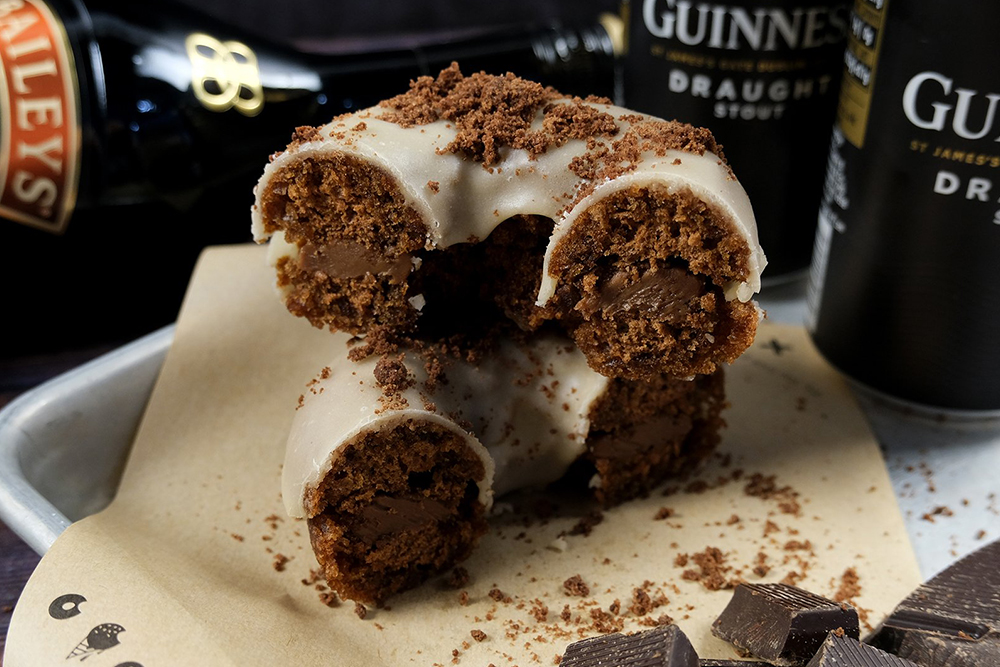 5. Crosstown Guinness & Baileys doughnuts
The Guinness & Baileys doughnut is returning to the Crosstown line-up for St Patrick's Day, alongside a limited edition gift box. The gift box includes the doughnuts, four cans of Guinness and a Baileys truffle chocolate bar. It is available to order for delivery across England, Wales, and lowland Scotland until 20 March. Individual doughnuts will also be available from Crosstown stores.
Crafted with Baileys Irish cream chocolate ganache, filled between two fluffy layers of chocolate Guinness cake doughnut. The doughnut is hand-dipped in Guinness icing and finished with Crosstown's chocolate soil, creating a punchy flavour worthy of the St. Patrick's Day traditions.
The St Patrick's Day six-pack includes six Guinness & Baileys doughnuts. St Patrick's Day twelve-pack features six handcrafted Guinness & Baileys doughnuts and six Tongan Vanilla Bean Glaze doughnuts (£44.95). Then there's the gift box – a pack of six Guinness & Baileys Chocolate Cake doughnuts plus four cans of Guinness and a bar of Baileys truffle chocolate (£32.95).
Order now at crosstown.co.uk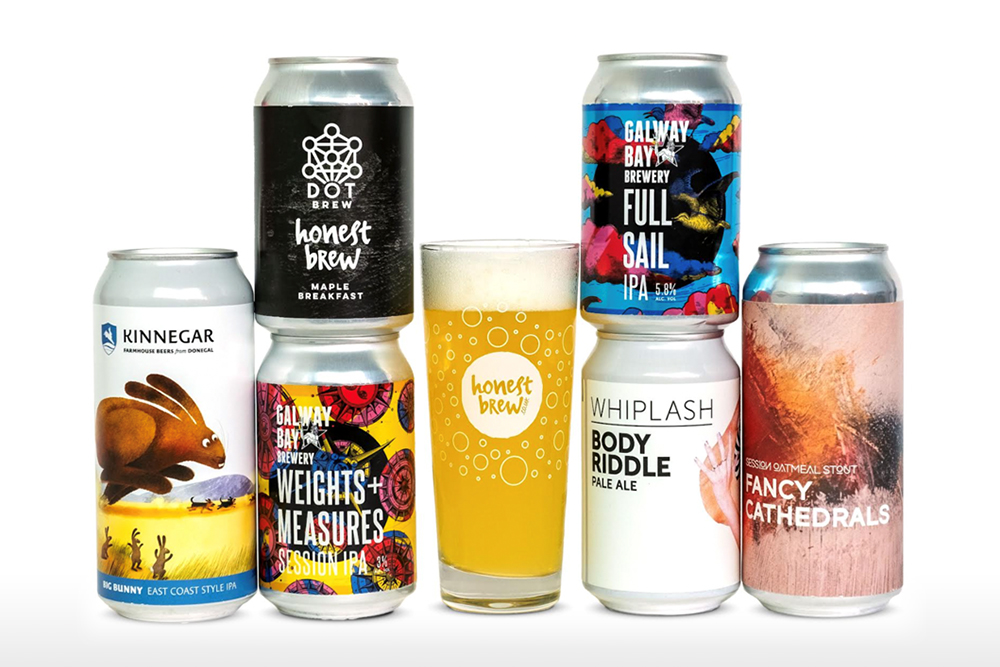 6. HonestBrew St Patrick's Day Six Pack
St Patrick's Day has never been more refreshing than with HonestBrew's crafted case of authentic Irish beers. As the champion independent craft beer retailer, HonestBrew are delivering the best selection of Irish beers straight to your doorstep so you can celebrate St Patrick's Day in style.
Stuck on what to choose? HonestBrew have done the thinking for you with their expertly picked St Patrick's Day Six Pack for just £17.49 (£18.99 non-members). Featuring two exclusive HonestBrew collabs with Belfast's Boundary and Dublin's DOT Brew, as well as two delicious brews from Galway Bay and an English exclusive from Kinnegar, you won't find a bundle like this anywhere else. With mouthwatering IPAs, Pale Ales and Stouts, plus an HonestBrew tasting glass to complete the package, this is the ultimate case for raising a glass this Paddy's Day. Sláinte!
HonestBrew will be keeping the Irish beer flowing and have added to a huge selection of over 20 independent Irish beers for all to enjoy this St Patrick's Day and beyond.
HonestBrew's whole selection of Irish beers are available to purchase at honestbrew.co.uk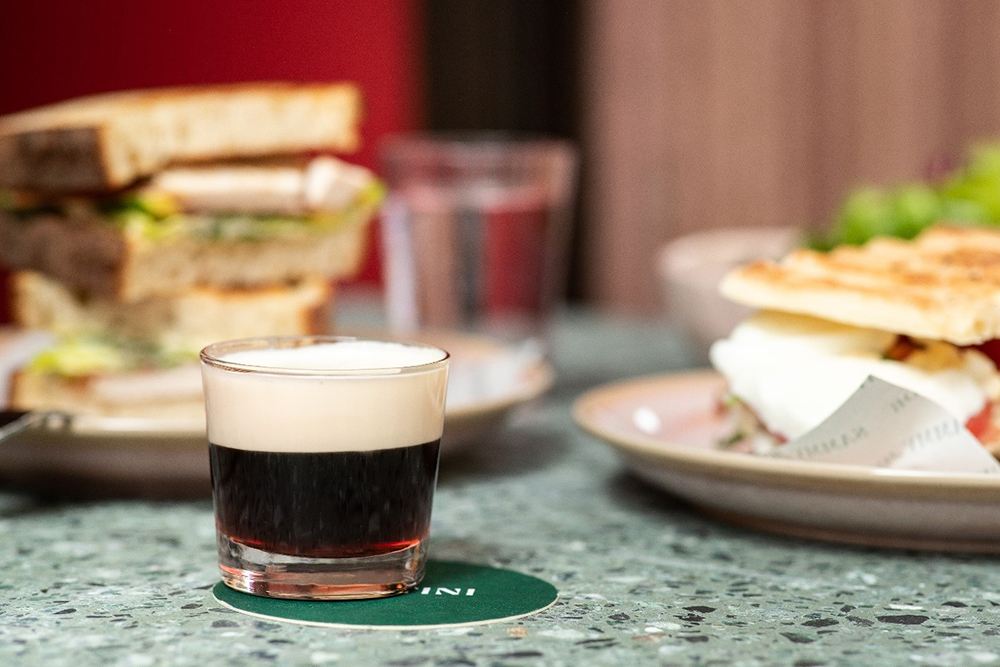 7. Mr Black coffee liqueur
The award-winning coffee liqueur, Mr Black, is the perfect addition to your St Patrick's Day cocktails this year. The Cold Brew Irish Coffee and Baby Irish Cocktail recipes are both delicious and easy for people to create at home.
The Mr Black Cold Brew Irish Coffee recipe for St Patrick's Day needs just two parts Mr Black Coffee Liqueur, one part whiskey and a dash of cream. Simply build the ingredients in a rocks glass over ice, and enjoy.
Mr Black's Baby Irish Cocktail is made up of Mr Black Coffee Liqueur and Irish cream. Pour the coffee liqueur almost to the top of a shot glass, and then gently layer Irish Cream on top of the coffee liqueur to create the head of your 'Guinness'.
Visit mrblack.co to shop the range and find out more.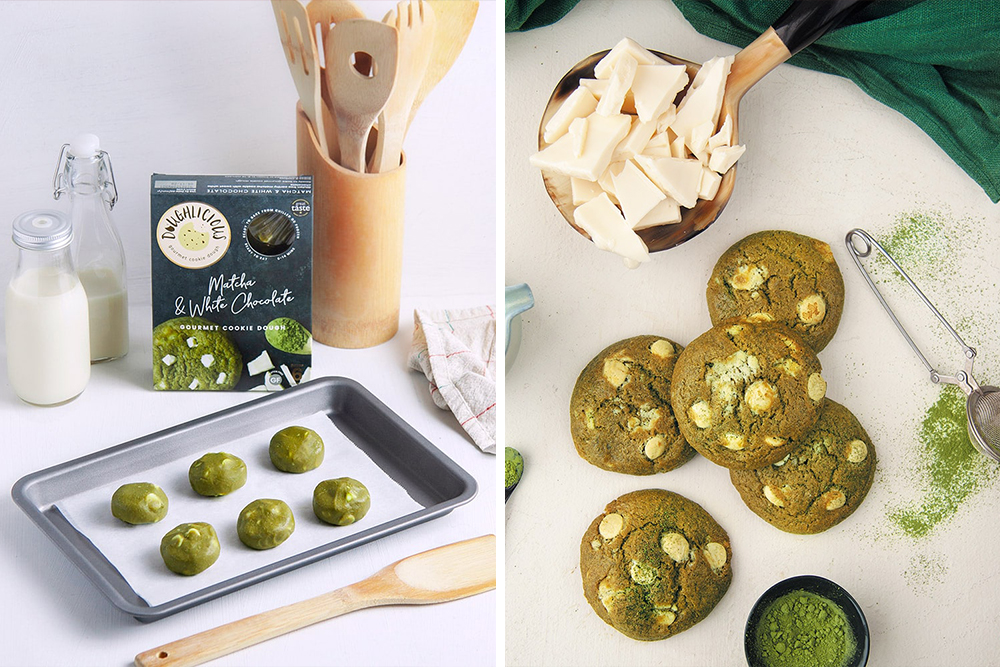 8. Doughlicious Matcha & White Chocolate Cookie Dough
Are you stuck for ideas when it comes to treats and snacks for your St Patrick's day party this year? Look no further, Doughlicious have the answer.
A worthy Great Taste Award winner – discover the Doughlicious earthy matcha cookie dough with melting pieces of sweet white Colombian chocolate. One packet bakes six scrumptious cookies.
With their naturally bright green colour, these cookies are the perfect festive snack for any St Patrick's day get-together. No need for artificial dyes to add a splash of green to the snack table.
Best of all, Doughlicious Cookie Dough is gluten-free, nut-free, and vegetarian.
Shop at doughlicious.co.uk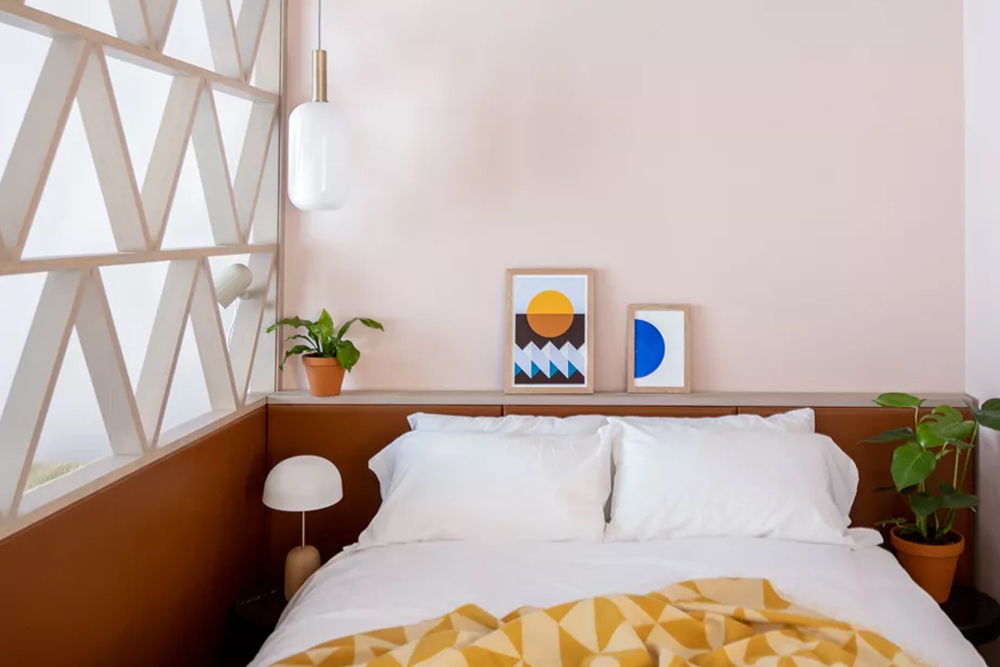 9. Dublin Hotels for St Patrick's Day
If you're considering a last-minute St Patrick's Day trip to the Irish capital, Dublin has no shortage of stunning accommodation options.
Located in the heart of the Irish capital, Generator Dublin is known for its accessible room prices and like-minded clientele of creatives and young people.
Featuring 241 fully-fitted studio apartments, Beckett Locke is directly inspired by its local surroundings as well as the area's rich heritage. The space is at once open and welcoming, the first step in what will be an unmatched guest experience.
Situated on Ormond Quay, overlooking the River Liffey, Zanzibar Locke draws on its rich architectural heritage to inform its design. Each of Zanzibar Locke's 160 studio apartments comes equipped with fully fitted kitchens, living areas, and much more.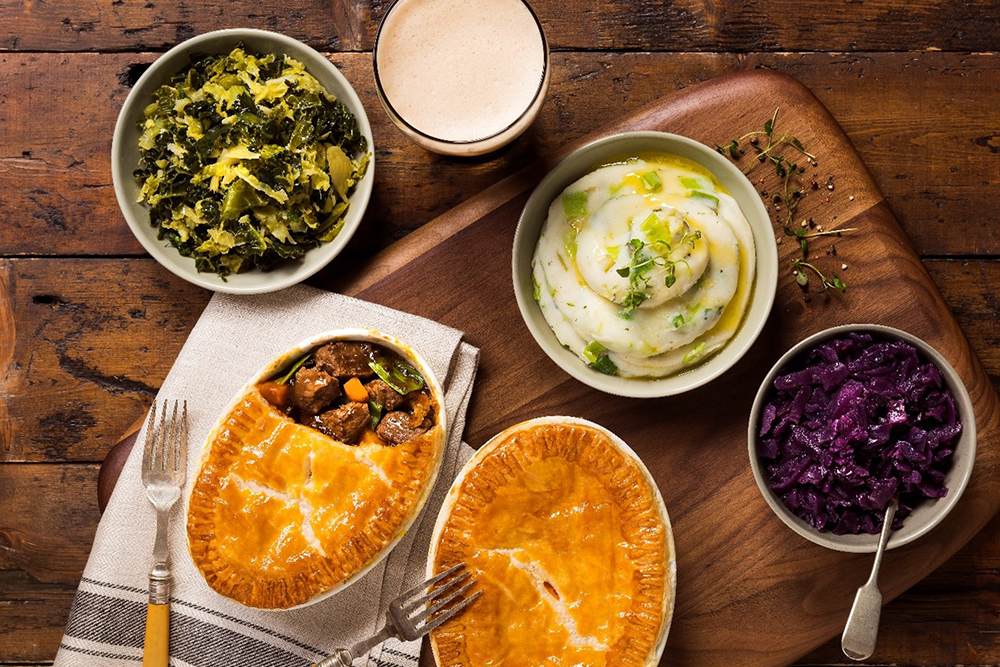 10. Mash Direct
Mash Direct are a field-to-fork Northern Irish farm who produce delicious vegetable accompaniments and sides. The Hamilton family have been farming the land around Strangford Lough since the 1800s and they like to think they know their way around a potato or two.
Their delicious St Patrick's Pie and Champ recipe is the perfect meal for the whole family to enjoy this Paddy's Day.
The dish is made up of deliciously crispy and tender steak pie, accompanied by their Mash Direct Green Cabbage, Champ and Red Cabbage & Beetroot.
This traditional dish is easy to cook, with the full recipe available on the Mash Direct website, where they also have their St Patrick's Champion Pie recipe – another hearty Irish recipe perfect for St Patrick's Day!
Visit mashdirect.com to shop the range and view the full recipe here.
To see your company in any upcoming features we are arranging please email laura@hurstmediacompany.co.uk or editorial@hurstmediacompany.co.uk