Shopping for men is always difficult. Most of the time they insist they 'don't want anything' or 'aren't that bothered', but you know they're secretly dreaming of a new watch or gadget.
Checklist have compiled this list of gifts for men to help you translate male noncommittal grumbling into happy faces come Christmas morning.
1. Taylor of Old Bond Street grooming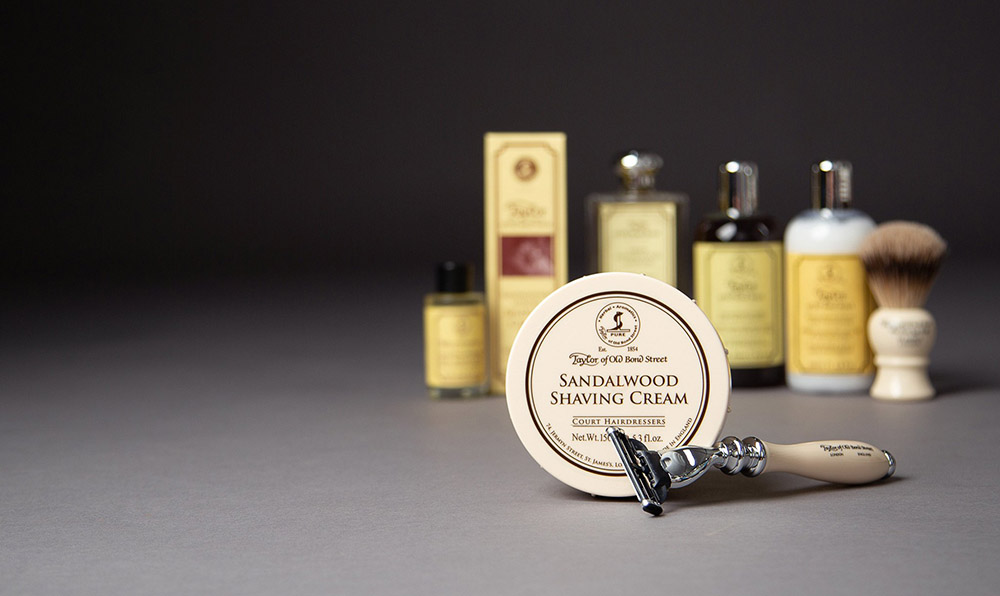 Taylor of Old Bond Street has proudly been a family business since the 19th century. Nowadays the luxury business continues to uphold the same values as it did when it was first established, offering premium grooming products at affordable prices.
The salon first opened in London's fashionable Bond Street and quickly gained a reputation in British society for their botanical extracts. The Taylor tradition continued through the next generation, who opened the now famous flagship store in Jermyn Street SW1.
The Taylor name epitomises classic British style and understated elegance, reliability and quality. All products in the Taylor range are manufactured and designed to meet the highest standards and are made from natural ingredients wherever possible.
Find out more at tayloroldbondst.co.uk
2. Pullman Editions artwork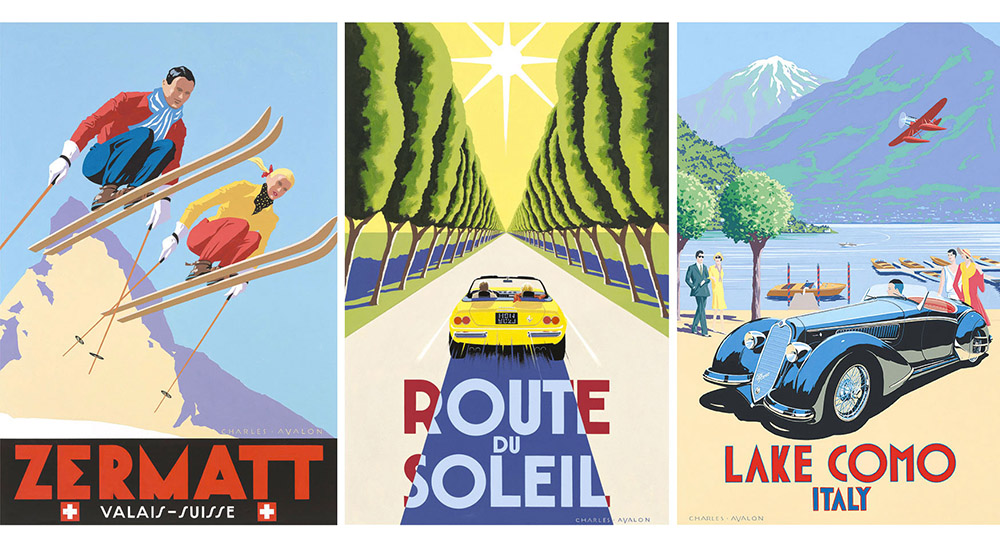 Does the mancave look a bit bare? Or maybe the home office needs some sprucing up? Pullman Editions will have those maudlin walls looking eye-catching and nostalgic in a flash. Pullman Editions design striking original limited-edition posters that capture the enduring appeal of Art Deco with modern prints that are sure to impress.
Their newly-commissioned posters feature glamorous winter sports and summer resorts around the world, as well as the world's greatest historic automobiles. Evoking memories of holidays and special occasions, their modern take on the Art Deco classics provide an affordable way to decorate your home and also make super original gifts.
There are over 100 designs available to view and buy online.
Find out more at pullmaneditions.com
3. Conway Stewart Bespoke British Pens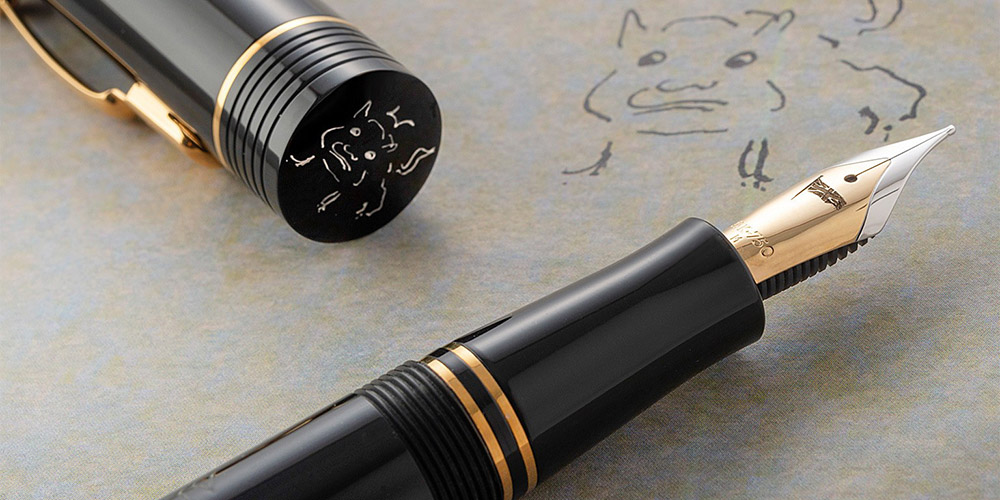 Conway Stewart have made high-quality pens since 1905. What better gift for the office worker than a luxurious writing implement? Provide them with a meaningful and functional present.
Ensure that your words have an impact with The Conway Stewart Churchill Heritage pen range. These are British-made and engraved with one of Winston Churchill's famous sayings on the barrel. Choose from "All Will Be Well", "Never Give In", "Action This Day" or "KBO".
Get yours as a fountain pen or rollerball. These quotes are inspiring and as highly appropriate today as when they were spoken during the darkest hours of WWII. Keep alive the wise words of wisdom from Sir Winston.
Find out more at conwaystewart.com
4. Crown Northampton footwear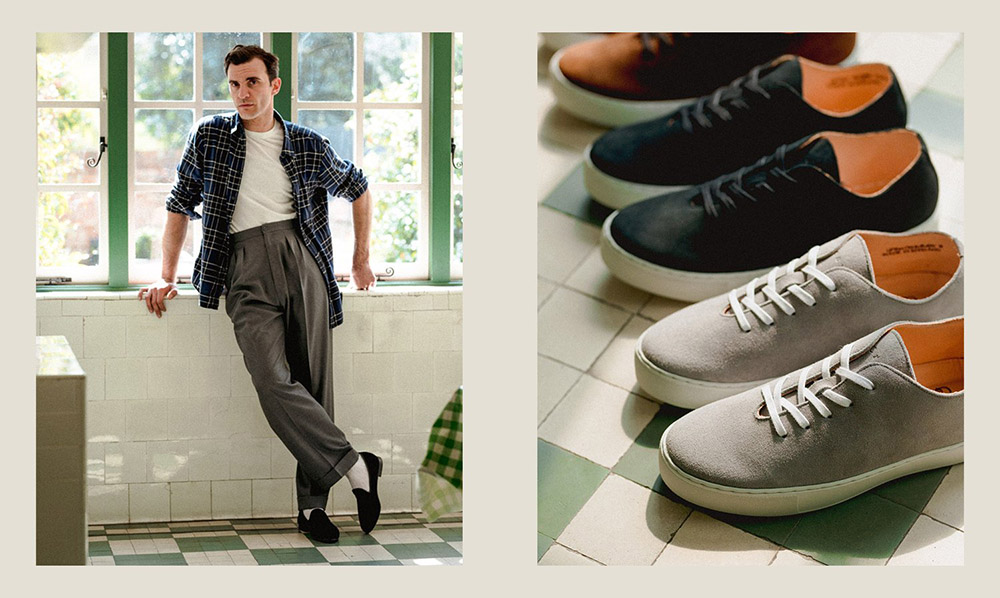 Crown Northampton is a fifth generation family-owned business that has been producing quality handmade footwear in England since 1908.
Specialising in luxury sneakers, leather-soled slippers, crepe-soled desert boots, and flexible, lightweight jazz shoes; all collections are available for men and women, in unisex sizes ranging from UK size three to 13. Crown Northampton footwear is all made to order, allowing the customer to choose from a variety of colours, materials, and with the choice of a wider G fitting if required.
Only working with the finest, hand-picked premium leathers from world-class tanneries such as Horween and Charles F Stead , Crown Northampton pride themselves on their craftsmanship and hand-finishing, with all products fully made in their Northampton, England factory.
Find out more at crownnorthampton.com
5. MSI Computers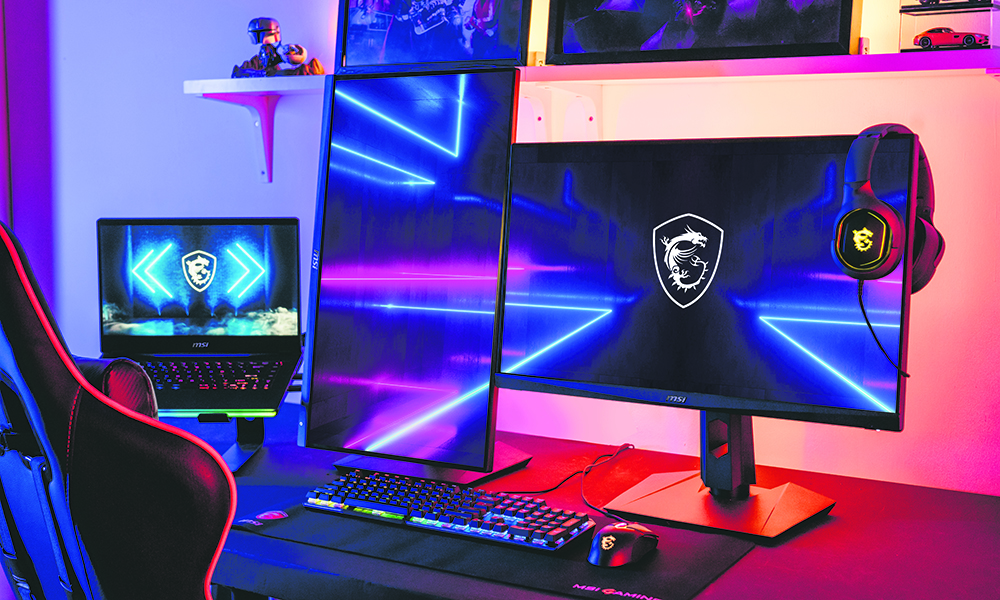 Thinking of purchasing RGB peripherals for friends and family? Well, look no further. Whether you're after a gift for a casual gamer or a professional, MSI computers have got you covered, offering premium mechanical keyboards, high-fidelity headsets and wireless gaming controller. Looking for a hardware upgrade? MSI offers the latest in groundbreaking GeForce RTX 30 Series Graphics Card as well as powerful AMD 5000 series.
In the gaming gift guide, you could find reviews and recommendations from the best gaming and technology media, giving you a quick grasp of why it's worth investing in high quality gaming peripherals.
Don't forget to get MSI's unique Dragon Centre app which can be downloaded for free. With the MSI Dragon Centre, you can optimise your system performance, with a simple click to change system tuning, mystic light, real-time assistant, gaming mode, saving game highlights and more. It's one software that integrates MSI Components, Desktop, Monitors and Peripherals.
Find out more at uk.msi.com
6. MSV experiences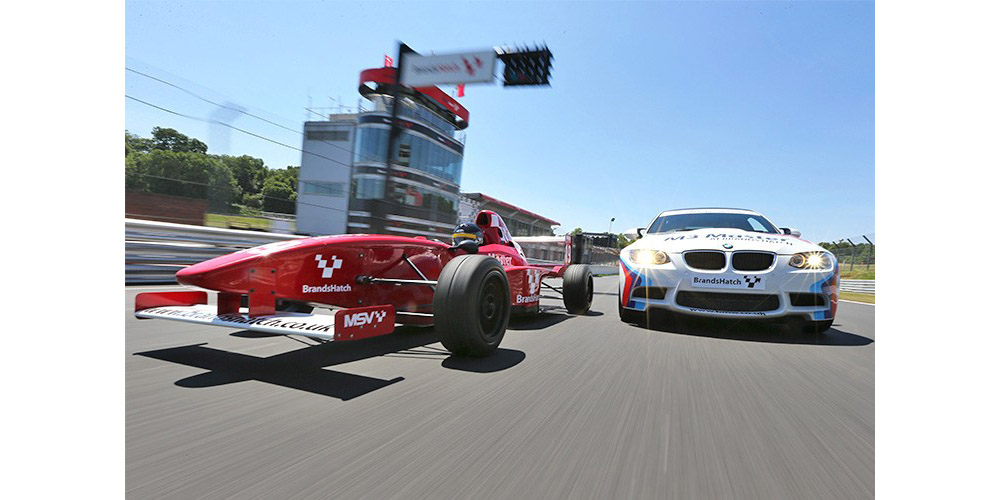 Looking for a gift for a car fanatic? Maybe a racing experience is just the gift for them.
MSV is the UK's largest motor racing circuit operator and it offers class-leading driving experiences at its Brands Hatch, Oulton Park, Donington Park, Snetterton and Bedford Autodrome venues.
They're offering Christmas discounts and special offers on a range of 12-month driving vouchers, including exclusive single-seater experiences, Toyota GT86 rally drives, the mighty BMW M4 and the legendary Caterham Seven. Even kids can drive a real Mini with the innovative YoungDrive! experience.
If you fancy something different, MSV also offers other present ideas for the petrolhead in your life, including race event tickets and great value season passes.
Find out more at msvdrivinggifts.com
7. WestEnd DJ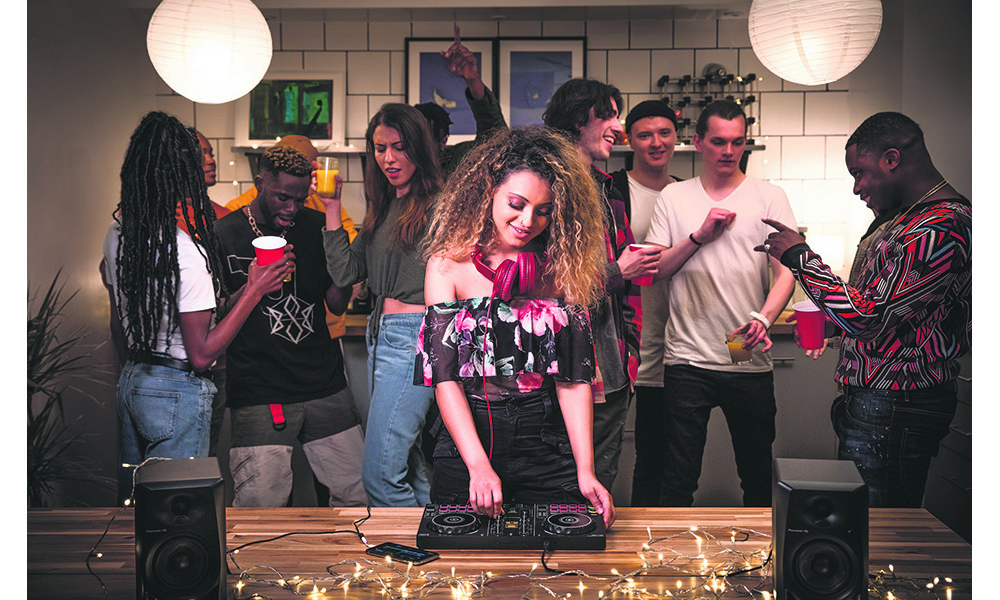 If you've always wondered whether you've got what it takes to rock a dancefloor? Now's the perfect time to find out and learn to mix with the DDJ-200 from Pioneer DJ.
The affordable DJ controller connects to your smartphone via Bluetooth so you can mix your favourite tracks from the leading electronic music streaming services. Built with the quality you'd expect from top equipment brand Pioneer DJ, it's compact and professional looking.
Never stepped behind the decks before? No problem. Mix music via the free iPhone app, WeDJ, and you can follow the step-by-step tutorial that covers everything from setting up the unit to adding professional effects to your sound. Not sure what all the buttons are for? Check out the app's hints that simplify everything you need to know.
When you've honed your skills you'll be able to practise and perform anywhere you want.
Find out more at westenddj.co.uk
8. Tinggly gift experiences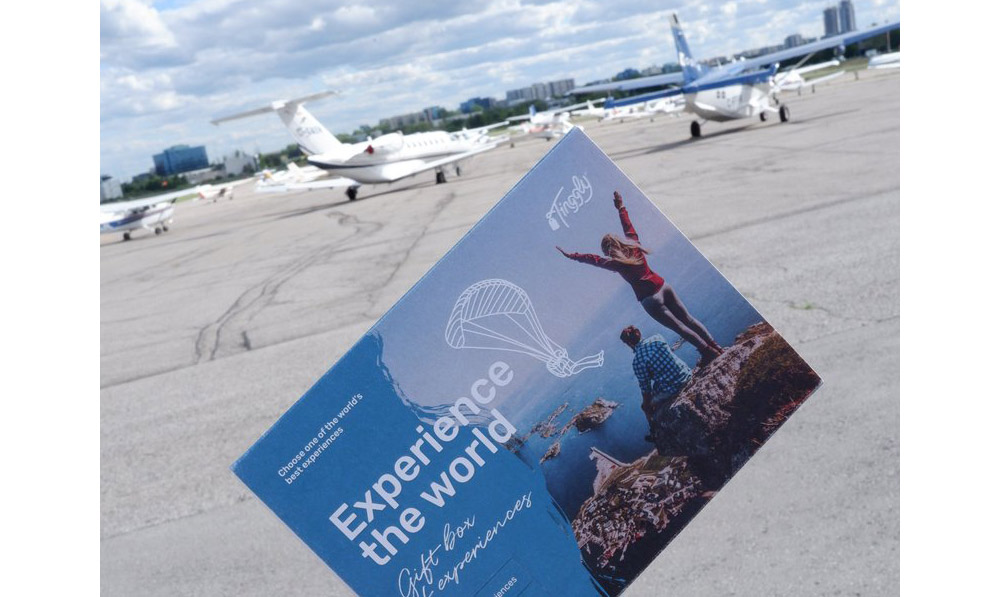 It can be easy to resort to buying the same old presents every Christmas. But if you're looking to break the rules and give someone the gift of a lifetime, look no further than Tinggly.
Tinggly sources the world's most inspiring experiences from over 100 countries across the world, combining travel with once-in-a-lifetime activities which you can gift to someone in the form of a gift card.
Whether it's swimming with turtles in Hawaii or gliding through Venice's canals on romantic gondola rides for two, there are endless experiences to choose from.
Simply decide how much you want to spend, choose from a wide variety of gift boxes, then it's up to your recipient to decide exactly which experience they'll spend their e-voucher on. It's that easy and far more meaningful than traditional material gifts.
Find out more at tinggly.com
9. Nordgreen watches
Presents don't get much more glamorous than a watch.
But as we all become more environmentally conscious, it would be good to know that on the odd occasion that we indulge in a bit of luxury, we could also be playing our part in protecting the planet too.
That's where Nordgreen Watches can help. These purveyors of Scandinavian timepieces have harnessed the talents of internationally acclaimed artisans, including Bang&Olufsen's head designer, Jakob Wagner, to produce timelessly classy designs at affordable prices.
However, a high-end watch isn't all you get with these guys. With every purchase, every customer contributes to the Giving Back Programme, where Nordgreen donates two months of clean water and education to worthwhile causes, as well as saving 200sqm of the rainforest.
Buying a Nordgreen Watch gives time to more than just your loved ones this Christmas.
Find out more at nordgreen.co.uk
10. Gibsons jigsaws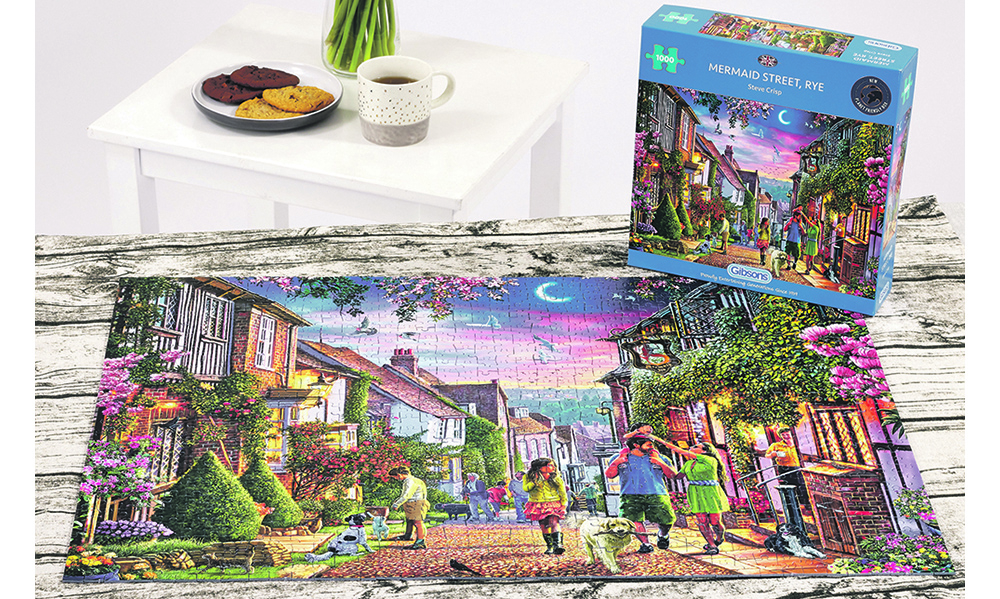 Piecing together a jigsaw puzzle is the perfect way to keep your mind active and your hands busy. Gibsons are a British, family business that have been entertaining generations for over 100 years and their high-quality jigsaws are made from the thickest board on the market using 100% recycled materials.
Produced in the UK and Europe, Gibsons have hundreds of puzzle designs for you to choose from, such as nostalgic villages, scenes featuring iconic planes and trains, and cheeky kittens causing mischief! The puzzles are available in a variety of pieces counts including 40 pieces, 500 pieces and 1,000 pieces…there is something for everyone.
Gibsons also offer a personalised jigsaw for the very particular puzzle enthusiast. Commemorate a special event or revisit a favourite holiday from your living room with a custom jigsaw.
Find out more at gibsonsgames.co.uk
To see your company in any upcoming features we are arranging please email laura@hurstmediacompany.co.uk or editorial@hurstmediacompany.co.uk