Want to stand out from the crowd, with not only how you look but how you sound? Then take a look at this selection of the best-looking audio speakers on the market.
1. Thodio EcoBox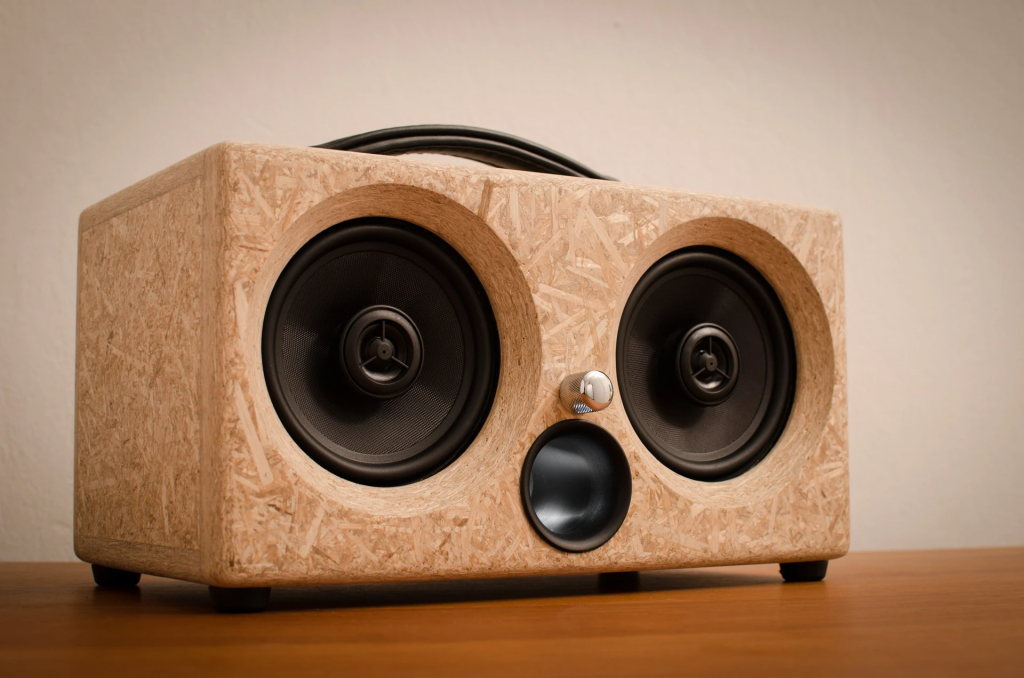 Not only does this speaker box look brilliant, but it's also the most sustainable bluetooth speaker in the world.
The EcoBox is carved out of compressed wheat residue, an agricultural waste product, which is normally incinerated. Due to this, instead of having a low carbon footprint, it actually has a negative carbon footprint.
The speaker itself has a very efficient, strong and crisp sounding 2x15w class-T Tripath amplifier, up to 18hrs battery life, 5'' coaxial glassfibre speakers with softdome tweeters and an HD lossless aptX/AAC bluetooth receiver, which boasts up to 300% more reach compared to other bluetooth speakers.
Including a 2 year warranty and fully handmade in Amsterdam, this speaker is even shipped for free worldwide!
Price: £303.54 store.thodio.com
2. Transparent Speaker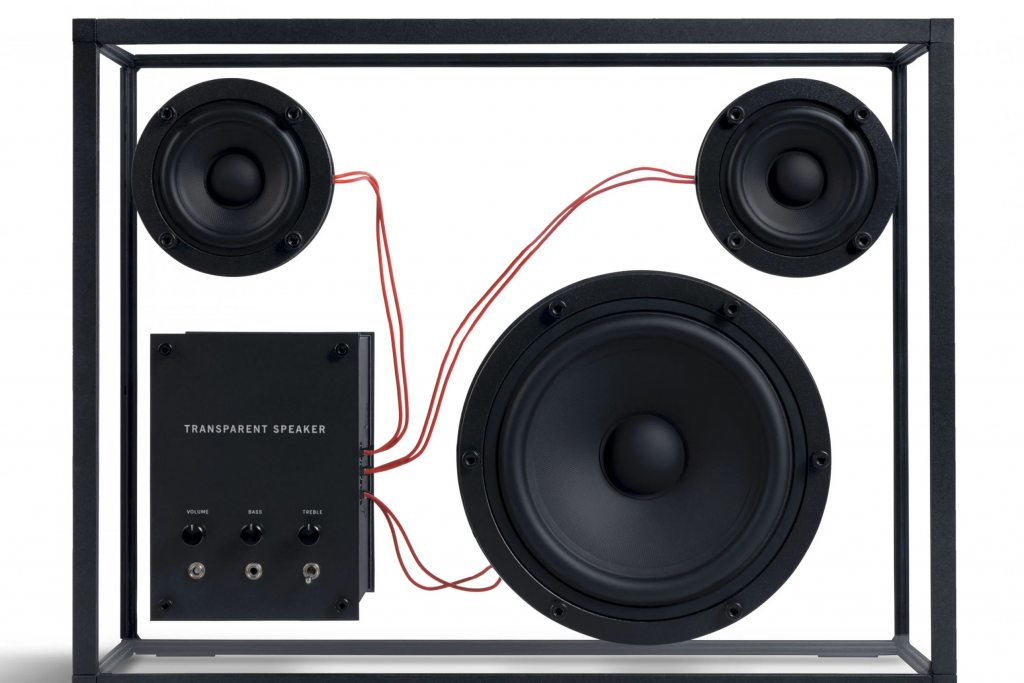 This stripped-back, minimalist looking speaker includes only the essential elements, surrounded by glass panels on each side that allow you to view the inner technology at work: "A statement of timeless, modular electronics that blends into any environment" say the makers – and we think it looks awesome too!
Transparent tune their speakers to achieve as true a reproduction close to the actual recording from the studio as possible, with an aim to channel the true intention of the musicians through to the listener, enlisting the world's best audio engineers to tune the digital sound processor to reach full transparency.
With a power output of 140w and a frequency response of 35Hz – 20kHz, the custom designed 6'' woofer creates a very controlled reproduction of sound, allowing you to wirelessly play your favourite music using Bluetooth and dual speaker streaming.
Price: £775 transpa.rent/en
3. Gradient Helsinki 1.5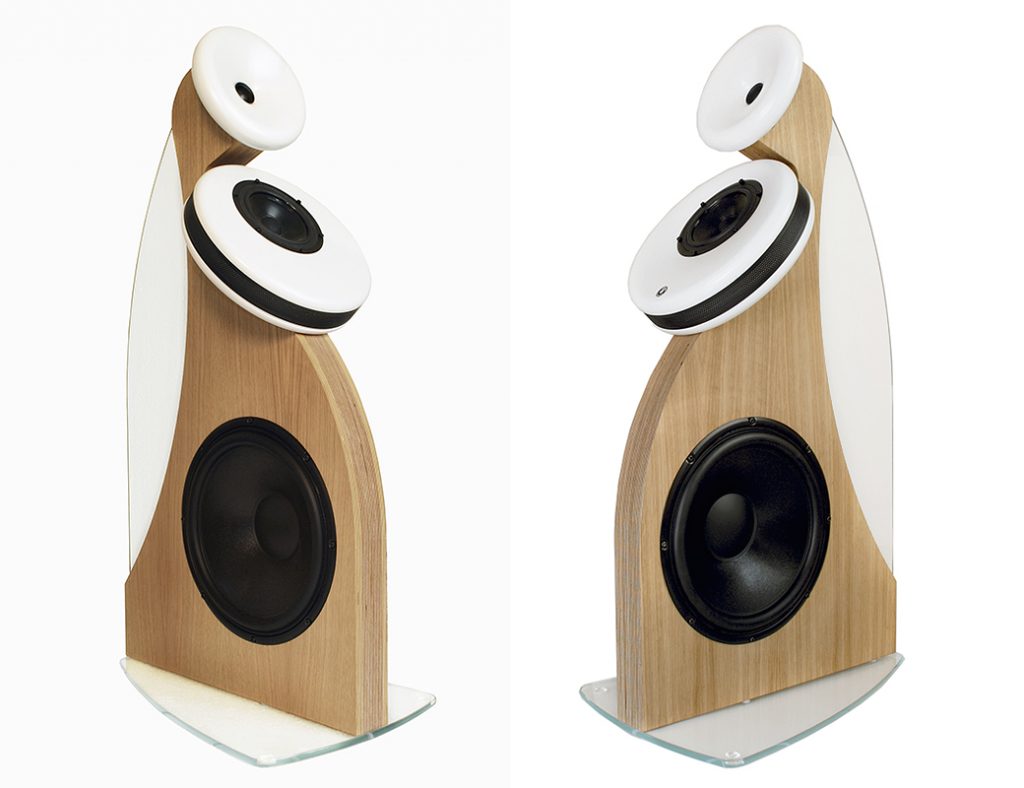 Gradient Helsinki are designed and handbuilt in Finland by professional craftsmen and may be customised with numerous options of colours and real wood veneers to suit your taste.
These amazing looking speakers are tailored to produce the most beautiful sound in all environments, by directing more of the speakers' high and mid-range frequencies to the listener and less to the reflecting surfaces of the room, the listener hears more of the original recording.
These speakers are designed to be adjustable, with the bass response/reprodcution of the Helsinki being easily adjusted via tilting the speaker. The more you toe-in, the stronger bass you will get! Perfect for showing off to your friends.
Price: €4016 gradient.fi/en
4. Deluxe Acoustics DAF-350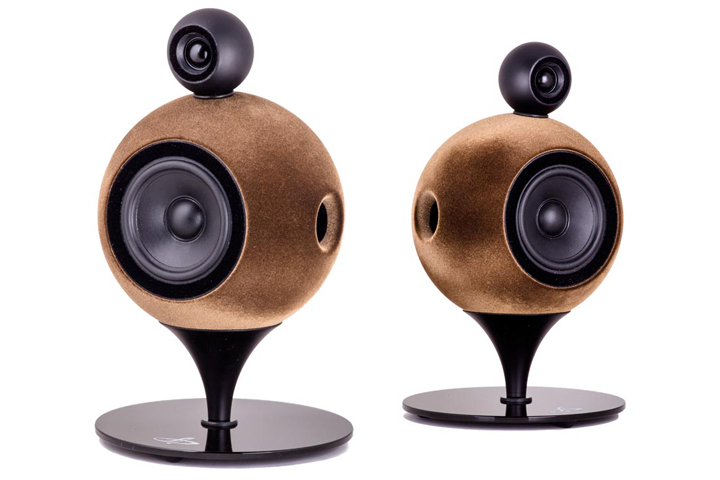 With production located in Saint-Petersburg, Russia and distributed via their partner in Hamburg, Germany, Deluxe Acoustics is a truly global designer brand. Producing high quality spherical Hi-Fi speakers with a unique design and top-flight sound, Deluxe Acoustics are handmade from the best premium materials and innovative technologies.
Thanks to their unique spherical shape and patented technologies, the sound that comes through these speakers is airy, bright, rich and multidimensional.
Available in numerous colours and models, including floor standing, desktop, wall-mounted and shelf models, their 'soft-touch' covers means reduced sound distortion and improved medium and high frequency ranges.
Price £1540 deluxe-a.com
5. Bossa Moonraker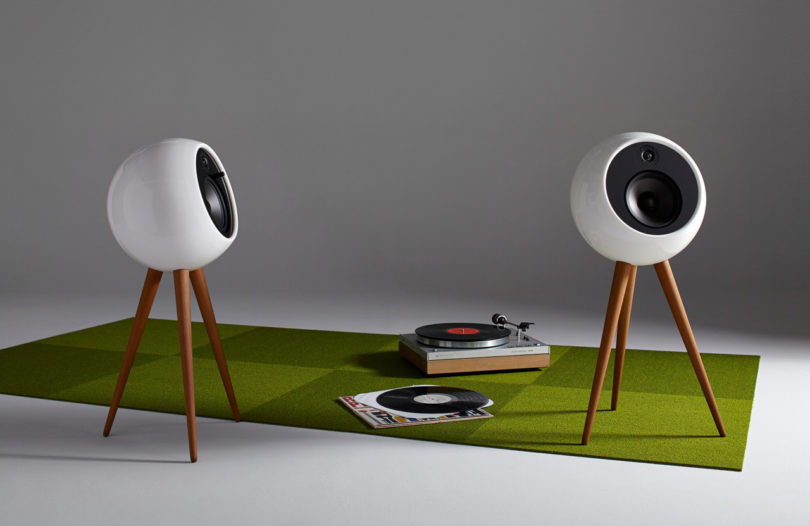 One for all those James Bond fans out there; kit out your secret base in futuristic audio style with these cool looking floorstanders from California based loudspeaker designer and manufacturer, Bossa.
Their Class D amplifiers are rated at 150 watts RMS each: one for bass 50 watts RMS x 2, the other for treble 25 watts RMS x 2. These Moonrakers work wirelessly with Bluetooth 2.1 + EDR with AAC and aptX connectivity.
Bossa say their "engineered low-diffraction, low-resonance speaker offers exceptional acoustic properties attributable to the Moonraker's curved polymer shell design", which basically means owning these means you can look good and sound smooth just like 007 himself!
Price: £1740 bossasound.com
6. OM Audio ONE Levitating Speaker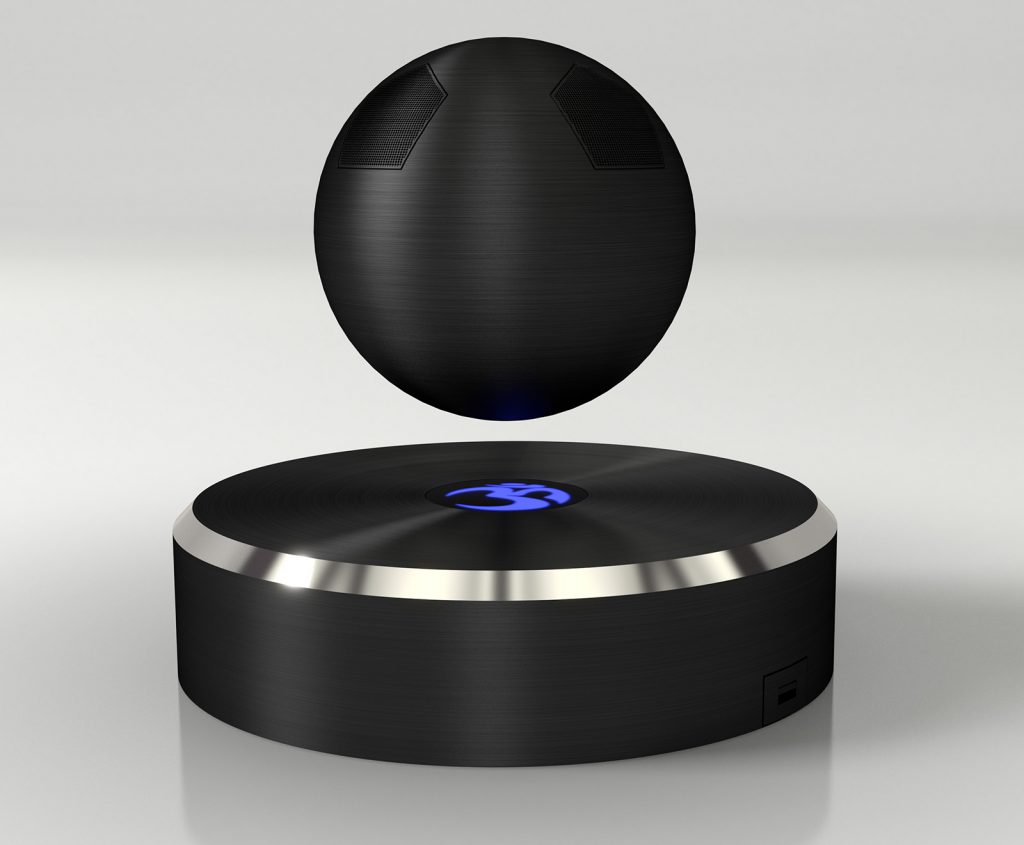 This speaker takes 'isolating a speaker from its stand' to the enth degree. OM Audio's ONE is an innovative electromagnetic design compromising a levitating driver designed to eliminate all external distortion by isolating its 3.6″ diameter speaker from its base. The OM/ONE connects to mobile devices and computers via Bluetooth 4.0 and has a range of 33ft.
The speakers can be linked in pairs for room-filling sound, with each speaker capable of creating 100dB of noise from just a 3W amp for up to 15hrs on one charge.
Price: £180 / amazon.com
7. Spinnaker Design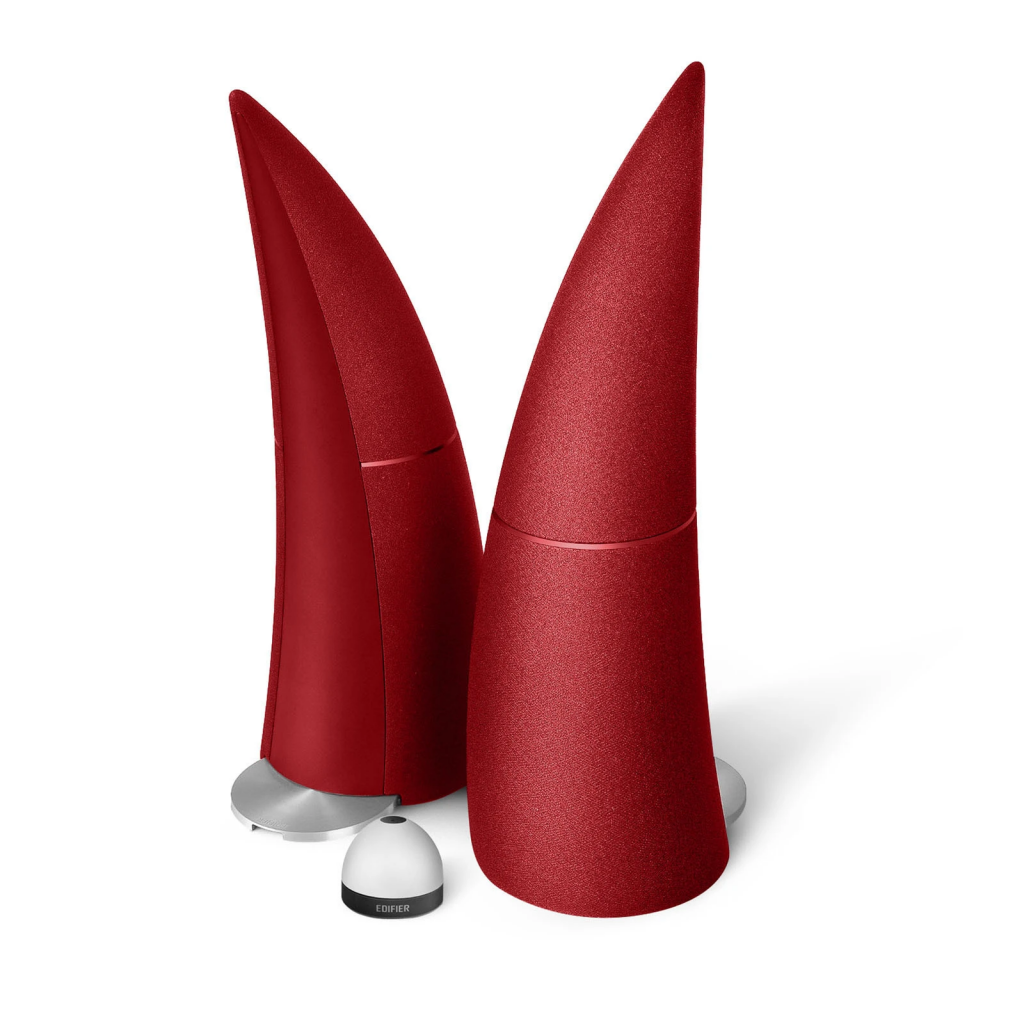 High end technology meets innovative design to create this utterly modern bookshelf speaker. With its Viking horn shaped design, flat sturdy base and elegant dome shaped remote, this crazy state-of-the-art technology will be a natural conversation starter when added to your home!
This bookshelf speaker not only won the Consumer Electronic Show Innovations Design and Engineering award, but is also loaded with features that make it standout from the crowd. Packing powerful, robust volume and clearly detailed audio with DSP technology, the 2.6" silk-domed front-facing tweeters and 2.75" midrange drivers reinforced with 4" subwoofers deliver a punchy soundstage.
Available in black or burgundy, this artistically different, yet high quality audio kit will surely make a mark in room!
Price: £217 modernspeakers.com
8. Jarre Aerotwist Wireless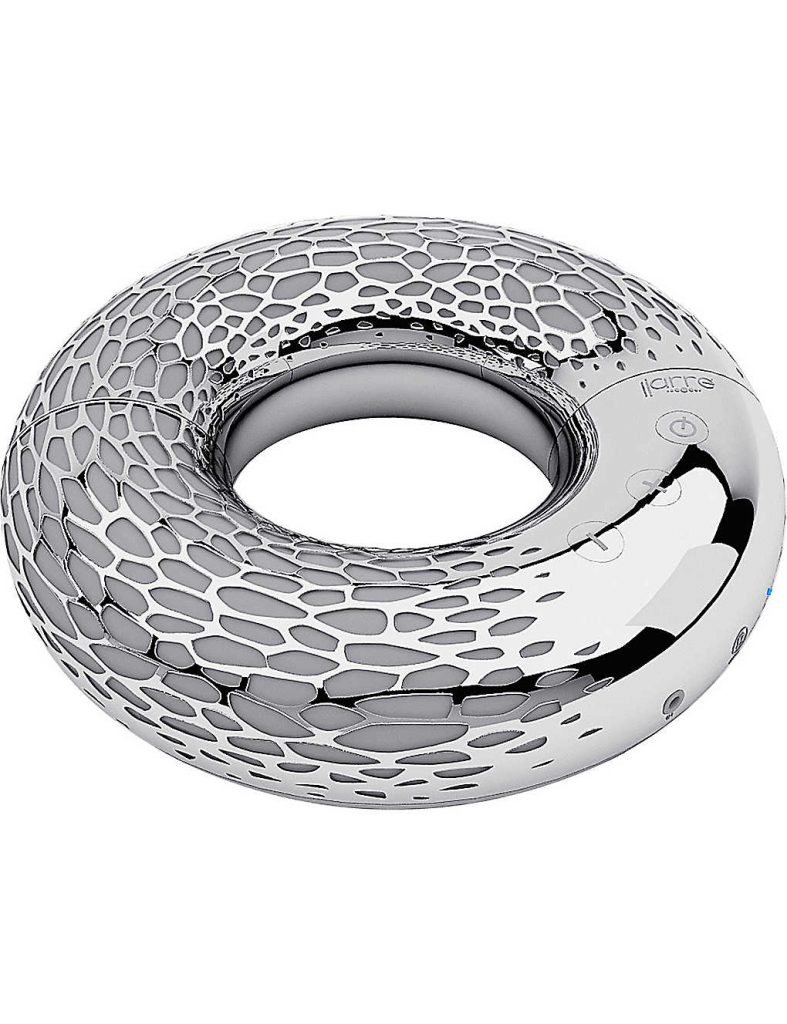 This AeroTwist Bluetooth Speaker from Jean Michel Jarre's Jarre Technologies is constructed to be twisted on to attachable to anything it can fit around, such as a bag strap, arm or bicycle frame.
Packing aptX and A2DP wireless connectivity, including NFC, this high-quality unit can delievr 10hrs playback on a single charge. The AeroTwist includes a 3.5mm audio jack built in, so it can also be connected via a cable to most things the analogue way.
This speaker even has a built-in microphone so it can be used as a speakerphone with your mobile, whether on the beach, in the car or anywhere else you might choose.
Time to get cool for the summer!
Price: £99 selfridges.com
9. Bang & Olufsen Emerge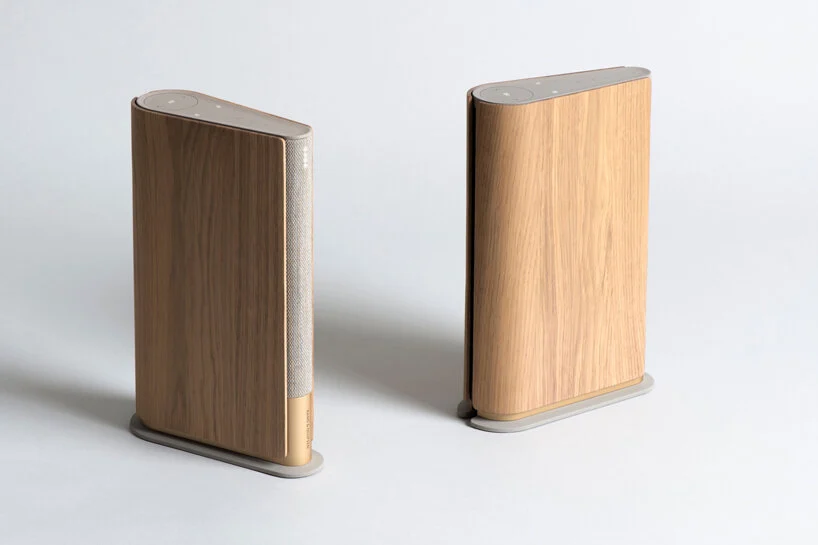 This slim design WiFi speaker is built to fit in anywhere in your home with full-range, ultra-wide sound.
Its revolutionary driver configuration, finely tuned by Bang & Olufsen engineers, means its tiny drivers have been specially arranged to create a full-range audio experience, with clear and punchy clarity.
The 4″ woofer produces omnidirectional low frequencies no matter where it is pointing, an ultra-slim profile with a book-inspired design delivers a footprint of only 6.7cm.
Price: £669 bang-olufsen.com
10. Estelon Extreme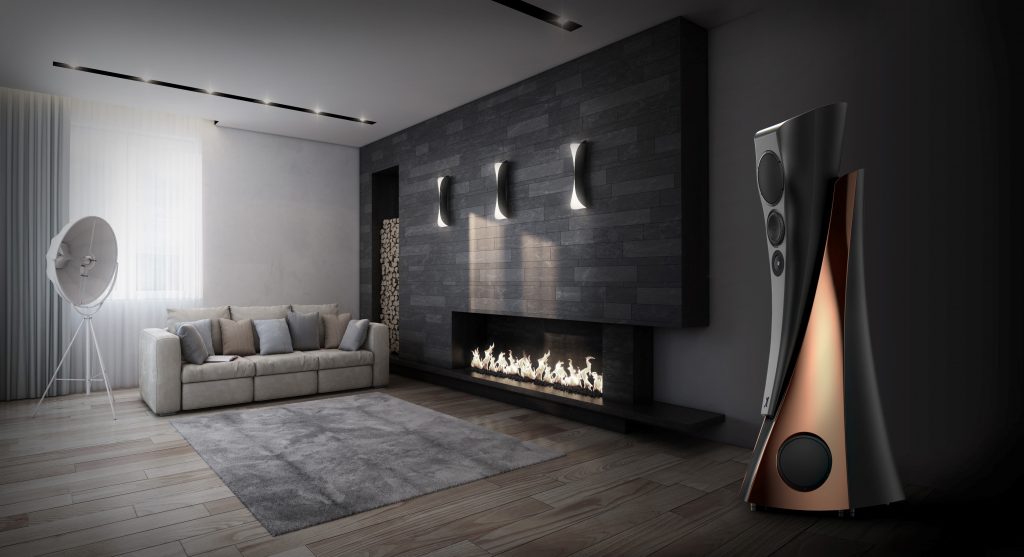 This handcrafted cabinet comes in a sleek two-tone finish, making this speaker system a true statement piece, but one that doesn't need to shout about its achievements!
With a frequency response of 20-45 000Hz and a power rating of 500w, these impressive speakers will fill your home with rich, warm sound.
Price: £173,000 estelon.com
To see your company in any upcoming features we are arranging please email laura@hurstmediacompany.co.uk or editorial@hurstmediacompany.co.uk