Horticulture UK has revealed the most googled garden trends of 2021 so far and interest in less conventional garden trends is rising.
After spending the past year and a half in and out of lockdown, it's no surprise home and garden DIY renovations are a popular way to pass the time. Now with restrictions lifting and summer in at its height, it's time to give your outdoor space a revamp ready to greet your guests.
Here is a rundown of 10 styles to restyle your garden and make it truly stand out.
1. Japanese Garden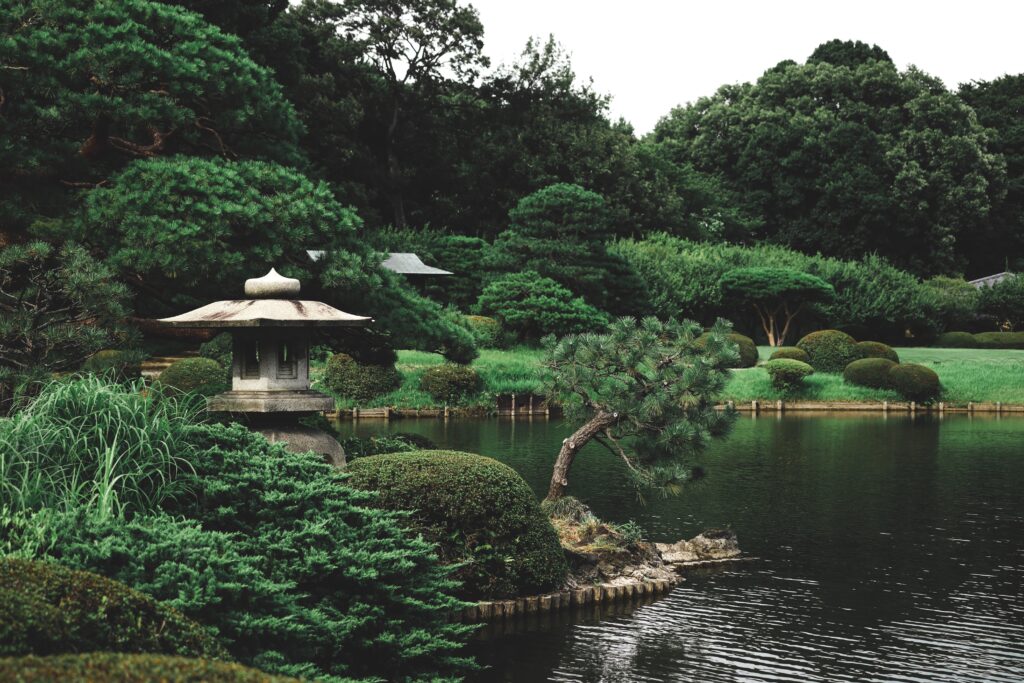 Coming top of Horticulture's list this year are Japanese inspired gardens. PDC-Qualified Garden designer Elizabeth Waddington shared the following advice for creating a Japanese garden: "Japanese gardens are spaces which evoke a certain philosophy. They were designed to suggest an ancient, far-away natural landscape, and to express the fleeting and fragile nature of life. Achieving the feel of a Japanese garden means combining plants and other natural elements to achieve this feel."
Waddington's tips for creating an authentic Japanese inspired garden include winding pathways, a water feature or koi pond and a zen garden. Waddington also recommends a red painted bridge over the water feature. Bridges in Japanese gardens symbolise crossing into the spiritual world while the colour red represents wisdom. Key plant choices for this style of garden include acers, azaleas, bamboo, cypress, and cherry blossom.
2. Herb Garden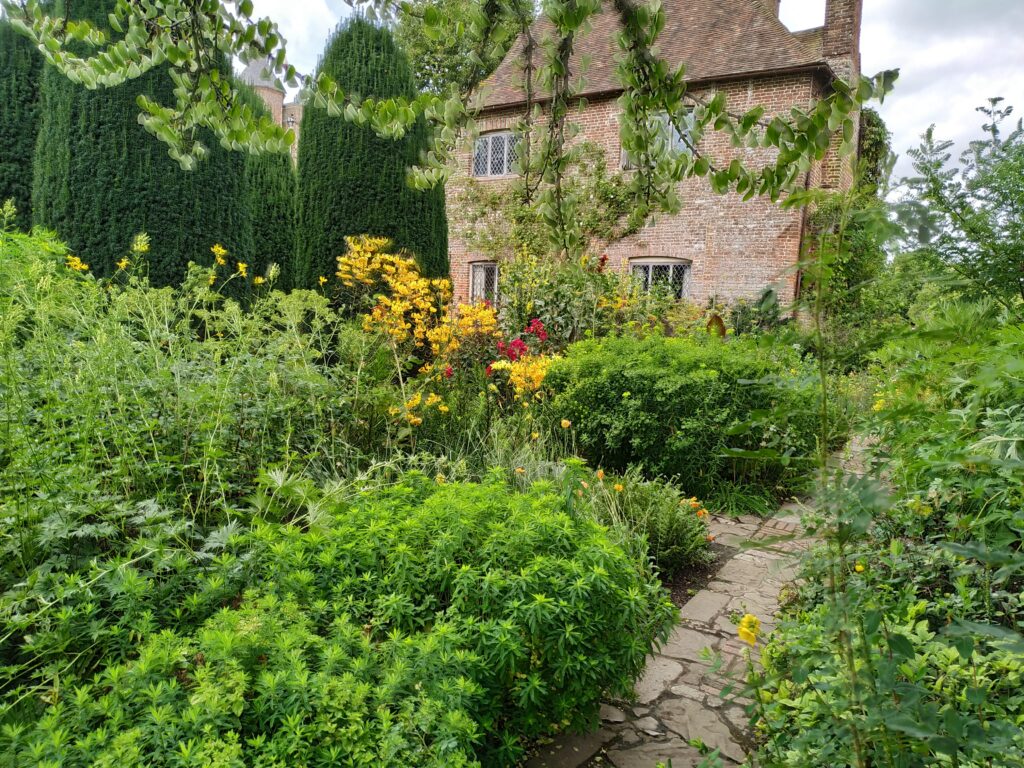 Not only a garden but also a worthwhile hobby, herb gardens are a good starting point for people looking to grow their own produce. The best part about creating your own herb garden is that you don't actually need tonnes of space in order to create one. Herb gardens can be sprawling or no bigger than the size of a planter box.
The key to a successful herb garden is sun, your plants will need between six to eight hours of sunlight each day in order to grow happily. While established herbs can live in your garden all year round, new plants can be sown inside until they're ready to love outside. Grown herb plants can go straight into the garden whereas seeds can be cheaper but harder work for a first-time plant grower. Another tip is to prepare the soil before planting the herbs, make sure your soil is well-drained with nutrient-rich soil. Good plant choices for your herb garden include Basil, Oregano, Chives, Mint, Sage, and Dill.
3. English Country Garden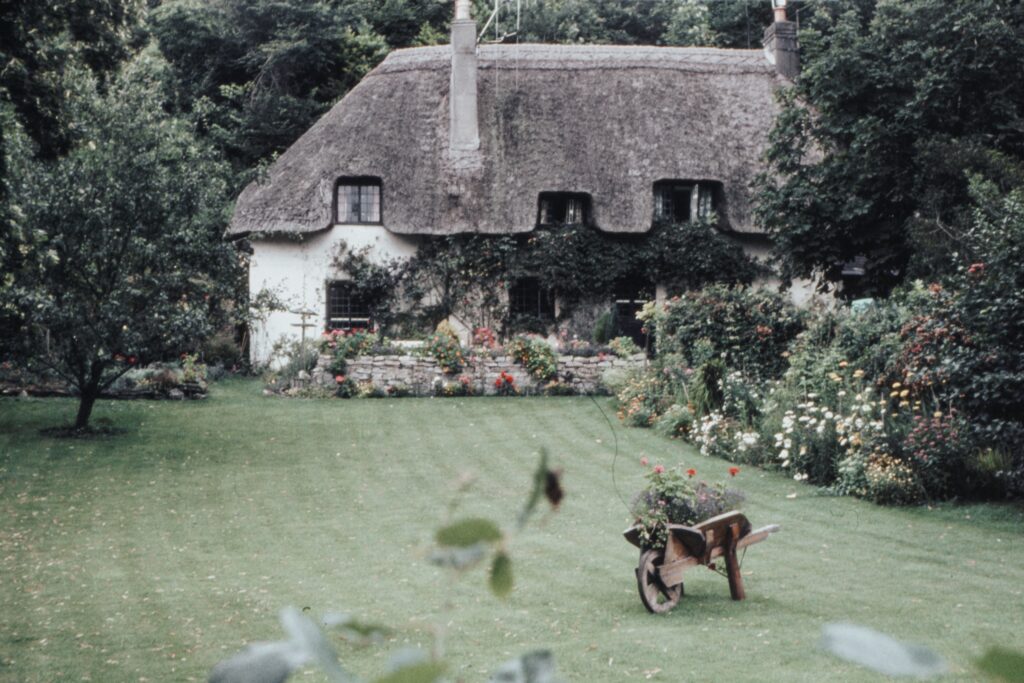 You don't need to live in a sprawling countryside cottage to create a dreamy fairy-tale garden. Cottage gardens have a quintessential, English country vibe and would be perfect for hosting garden parties in summer afternoons.
To create your perfect country paradise, look for a rainbow of soft pastel flowers, fragrant rose bushes, a vegetable patch, fruit trees and vintage cast iron garden furniture. When looking for the perfect country garden plants, RHS flowers recommend the following hardy geraniums, pinks (dianthus), delphiniums, honeysuckle, lavender, peonies, roses, hollyhocks, foxgloves, sweet peas. Honey scented phlox are particularly recommended by butterflies and other pollinators. To create an authentic feel, allow your plants to grow in a non-uniformed manner and including aerial climbers, such as Ivy, to decorate your fences and walls.
4. Rustic Garden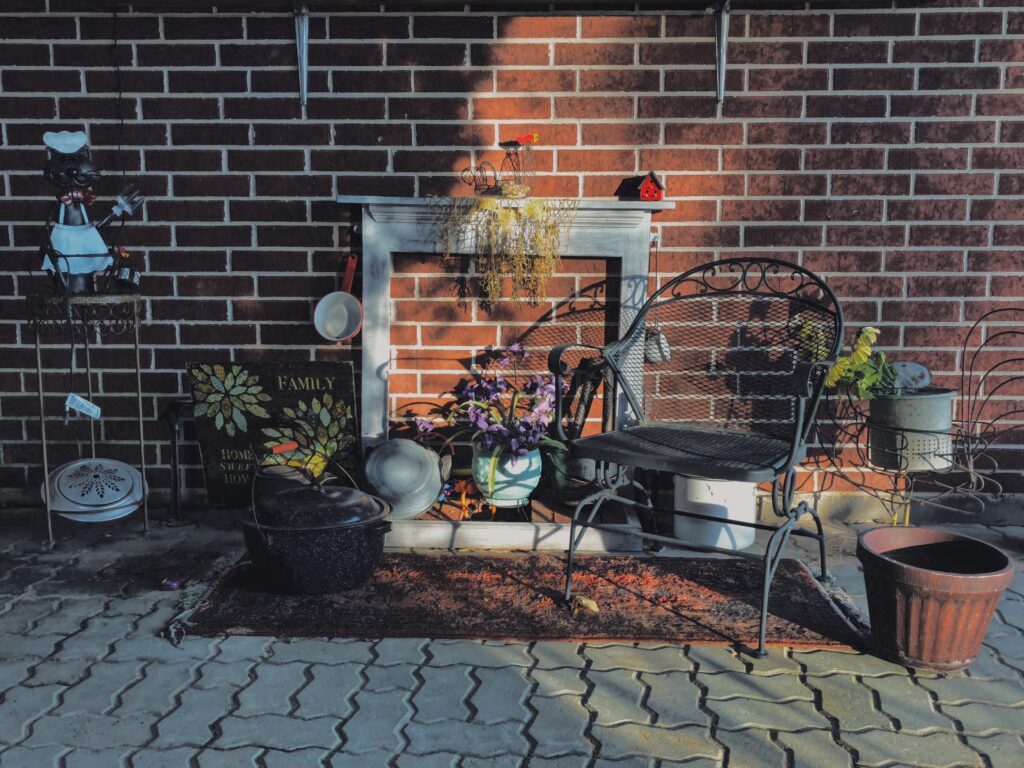 The rustic garden is probably the easiest and most laidback way to transform your outdoor space. A perfect style to recreate without breaking the bank, the key to creating a rustic garden is to make it look charming and inviting but without appearing too stylised.
Scour second-hand markets and websites to find retro plant pots to create an authentic look, without shelling out on stylised vintage furniture. Buying second-hand furniture and repurposing old unused things you already have will not only save you money but add to the rustic charm. Another method is to repurpose and recycle any existing furniture you already have, just make sure they're appropriately weatherproof. Gardening etc runs through several ideas for how you can up-cycle old furniture to give it a rustic charm. One example is to give your old garden shed a new lease of life with a layer of bright or quirky paint.
5. Rock Garden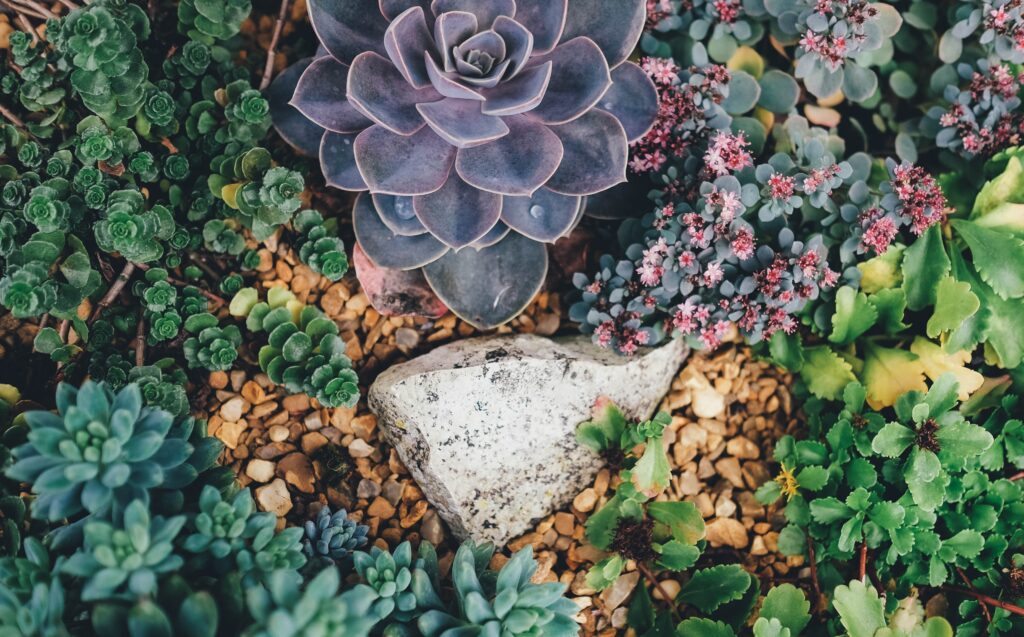 Rock gardens are a simple and uncomplicated way to add some character to your backyard. Also known as alpine gardens, they consist of piles of rocks, arranged to allow plants to grow out between the cracks. Choose stones which are differing in size to create a natural look and here possible, use the same type of stone (think cooler tones for contemporary houses and earthy tones for traditional houses, see gravel garden). Arrange the rocks in a manner which will keep the plants and the arrangement in place.
The most important factor when creating your rock garden is choosing the correct location, plants suitable for rock gardens thrive with lots of sunlight so making sure you choose somewhere with high exposure to sunlight and well-drained soil. Plants which are best for a rock garden are: Pasque flower (pulsatilla vulgaris), pinks (dianthus), thyme, houseleeks, succulents, candytuft, and dragons blood stonecrop.
6. Balcony Garden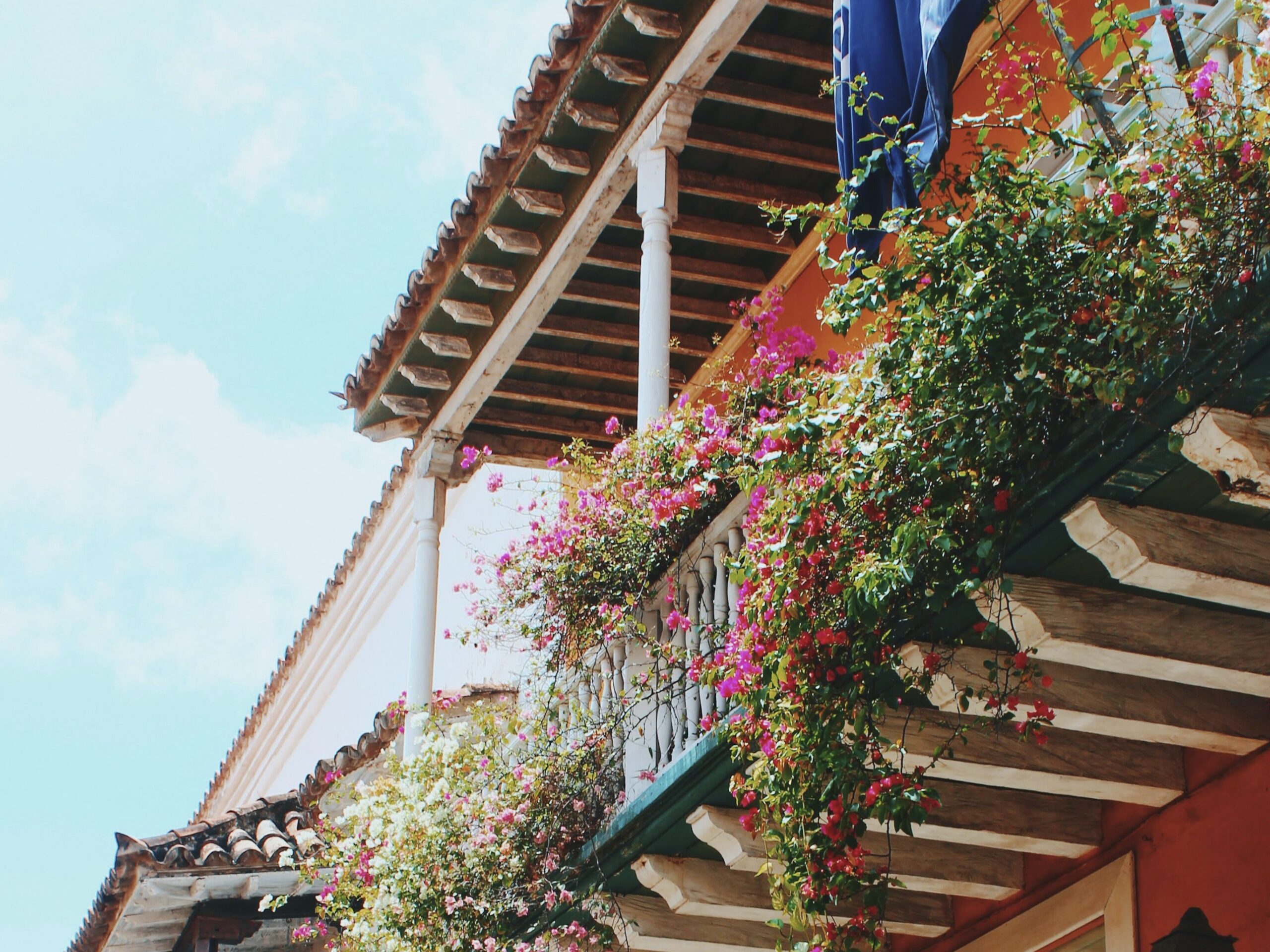 Beautiful gardens are not only confined to people who have large, sprawling outside spaces, especially considering most city dwellers live in apartment buildings. If you utilise your space well, you can create an outside paradise on an urban balcony without it being overcluttered.
The key to your balcony haven is getting the size and height of your plants correct. Plant vertically, with climbing plants and plants which will dangle off balconies. Avoid plants which will grow too big and focus on what's functional for the space. To create the illusion of extra space hang mirrors on the balcony walls, select furniture which doubles up as storage and compact appliances. Use light and bright colours and make the space feel more open and dangle fairy lights for a cosy atmosphere. Small gardens don't have to be sterile.
7. Moroccan Garden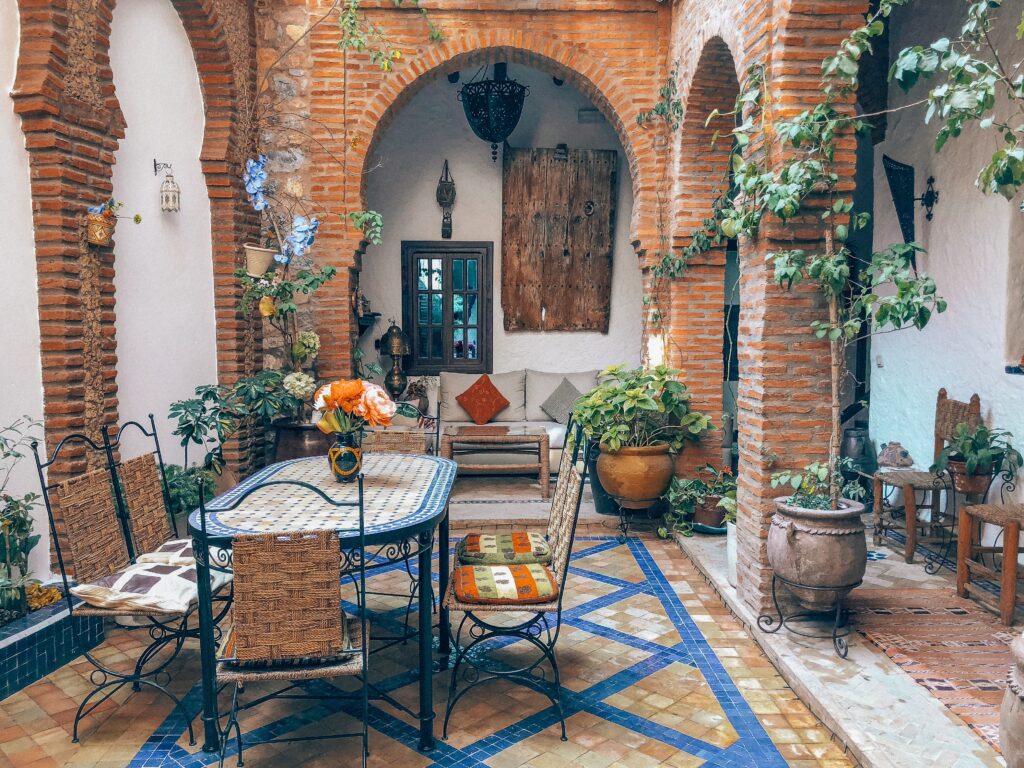 Feeling down about being unable to travel abroad this year? Instead transform your garden into something which resembles a warmer climate and bring your lost summer holiday home. Designs inspired by Moroccan gardens and architecture are a great way to liven up your garden in the summer and stand out from your neighbours. Perfect for re-styling a tired courtyard, Moroccan style gardens are inspired by their climate as well as French and Moorish designs. Key to perfecting a Moroccan garden is the use of colour, think cobalt blue, bright red, emerald as well as mustard yellows and pinks. Intricate mosaic tiles, water features, carved wooden furniture, lanterns and awnings will also add to the charm of a Moroccan garden. Just make sure your choices are weather appropriate.
Plant wise consider succulents, cacti, palms, aloes, aeoniums and foliage. As well as fragrant flowers and plants. The biggest obstacle for creating a Moroccan inspired garden is the climate, however you could use Terracotta pots for plants which will need to come inside for the winter.
8. Gravel Garden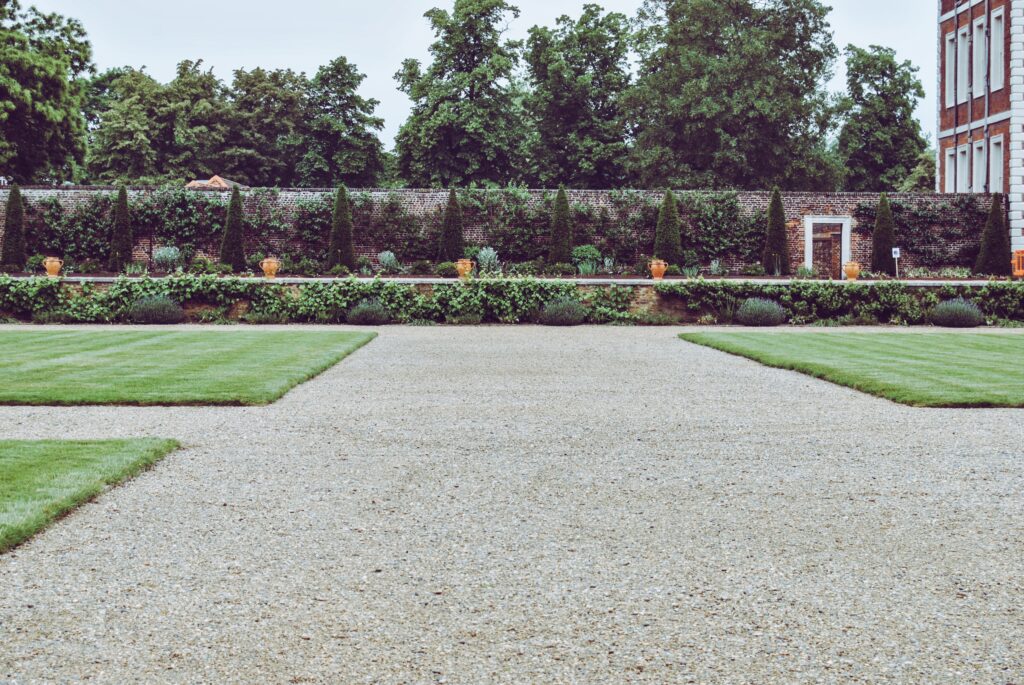 Gravel gardens are an ideal low maintenance choice. Working out on average cheaper than turf, the gravel can come in a range of sizes and colours to complement the rest of your garden. Your gravels colour should also match the exterior of your home. Real Homes suggest earthy brown for homes built with traditional materials and cooler tones for more contemporary builds.
Climate consideration is also important. The key to a gravel garden is drought resistant plants. In order for drought resistant plants to thrive, they'll need to be somewhere which can be well drained, its also worth noting some of these plants will struggle in persistently rainy weather. Decorative aggregates suggest using silver foliage plants to resemble a hotter climate. Lavender, Rock Rose, and Euphorbias are also good options. Alternatively, as a safer option, you can always use the gravel as a border around your plants if your back garden sees a lot of rain.
9. Tropical Garden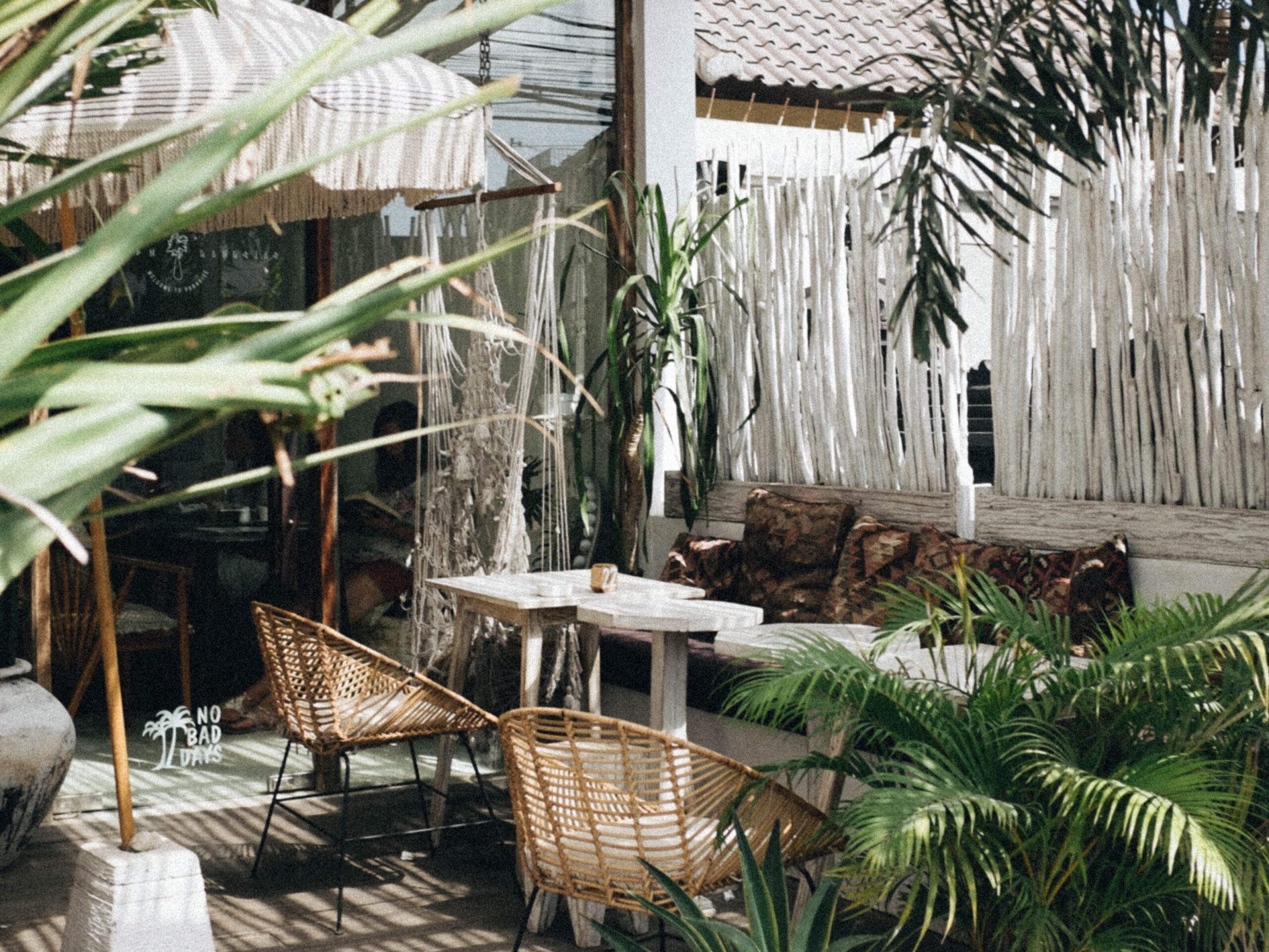 One of the harder styles to recreate due to temperature constraints but nonetheless rewarding is a tropical garden. Tropical plants came to the UK during the Victorian times, often found in botanical gardens, but you don't need a giant greenhouse to recreate an exotic garden at home.
The hardest part of recreating a tropical garden at home is finding plants which are both tropical but also durable. House Beautiful lists a range of plants which fit the tropical vibe but will be able to survive in a colder climate. These include Chusan palms (popular for their fan-shaped leaves), Ginger Lily (bright orange), Arum Lilies and Fatsia plants. Other plant choices which appear tropical but will survive in colder climates are Dwarf fan palms, Cabbage palms and Lady Fern. Middle-sized garden recommends layering your tropical plants and using taller plants to create a 'jungle canopy' which will resemble naturally occurring jungle plants as well as doubling as a protective barrier in the winter. Alternatively, you can always plant all your weather sensitive plants in pots and bring them in for the winter.
10. Wildlife Garden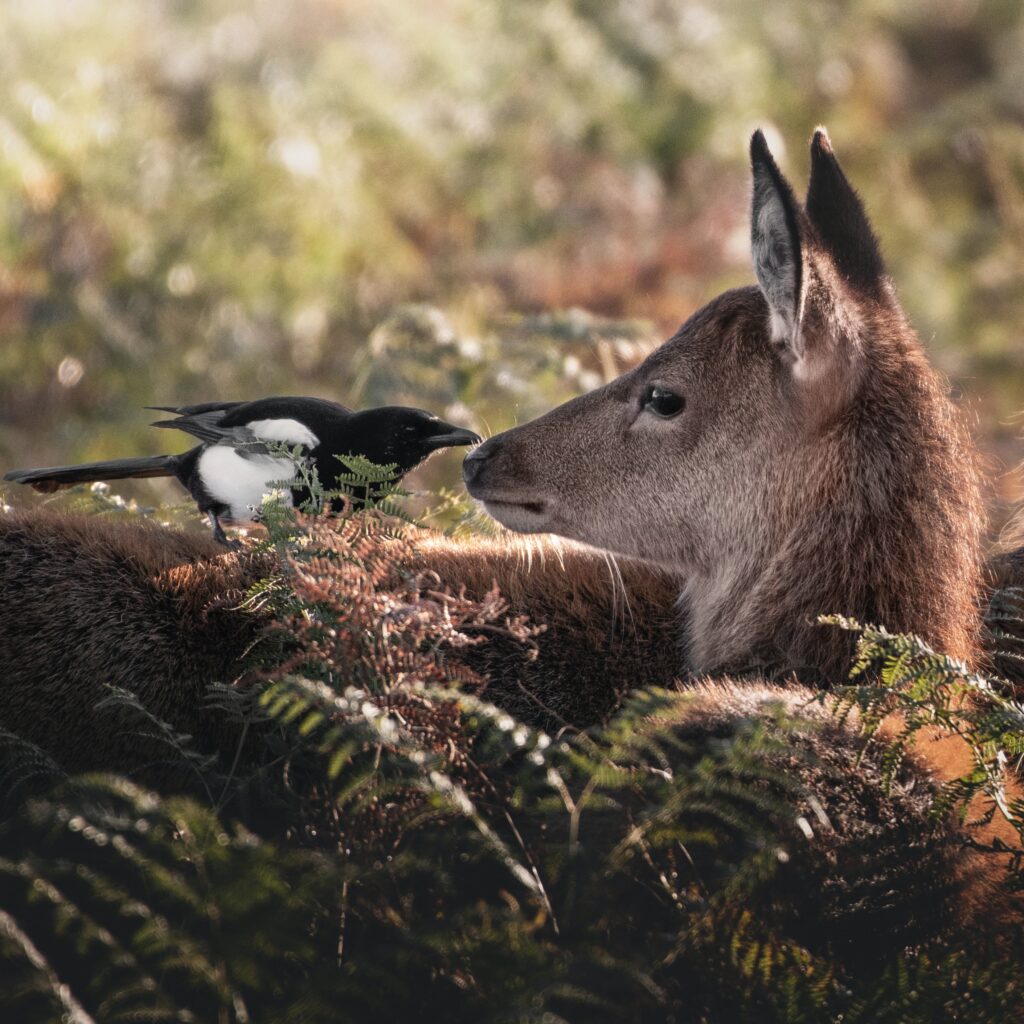 Perhaps the most natural and environmentally friendly choice, the goal of a wildlife inspired garden is to create a mini woodland on your doorstep.
As you're creating a garden which has a naturally occurring appearance detailed planning is less important than other more stylised choices. Create a path which is winding dotted with moss and allow your flowers to grow in a more un-uniformed style. The central, and arguably most rewarding, part of creating your wildlife garden is to produce an environment in which nature will thrive. So, think garden ponds, insect-friendly spaces, pollinator plants and wildflowers in abundance. Country Living lists ideal plants for a wildlife garden as cornflower, corn marigold, poppies, daisies, and chamomile. Water features, birdbaths and bird boxes will also encourage more creatures to make your garden their home. Finish with some natural wooden furniture to sit and enjoy your new wildlife sanctuary from.