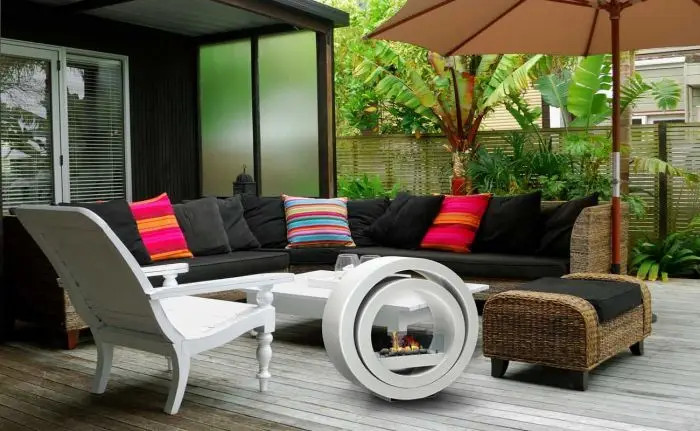 Heating, cooling and purifying the air in your home has never been so easy, and stylish. Take a look at these devices to keep you environmentally safe and sound, indoors and out.
Biofuel Burners
It's hard to not see the appeal of having a real fire in your front room. Cosy, inviting, warming; a log fire is full of atavistic charm. Bioethanol fuel can be an efficient and cheap way to heat your home and can make for the ideal choice for those atmospheric nights around a real flame-experience fire.
Not only that they are fuss-free, with no waste needing to be removed and cleaned out afterward, what's more, bioethanol fuels are virtually aroma-free too, and can even be scented, with aromas, such as 'light pine' being available from some manufacturers.
Another plus-point on the list for biofuel burners is that there's no chimney required, no flue to install, no cables to connect and no mains power needed. Many burners are even portable and semi-portable, so can be moved from room to room, or from outside to inside as your mood (and the weather) takes you.
This lovely Ledbury bioethanol fireplace features a ceramic 'log set' built into the design, for that authentic-looking, homely feel.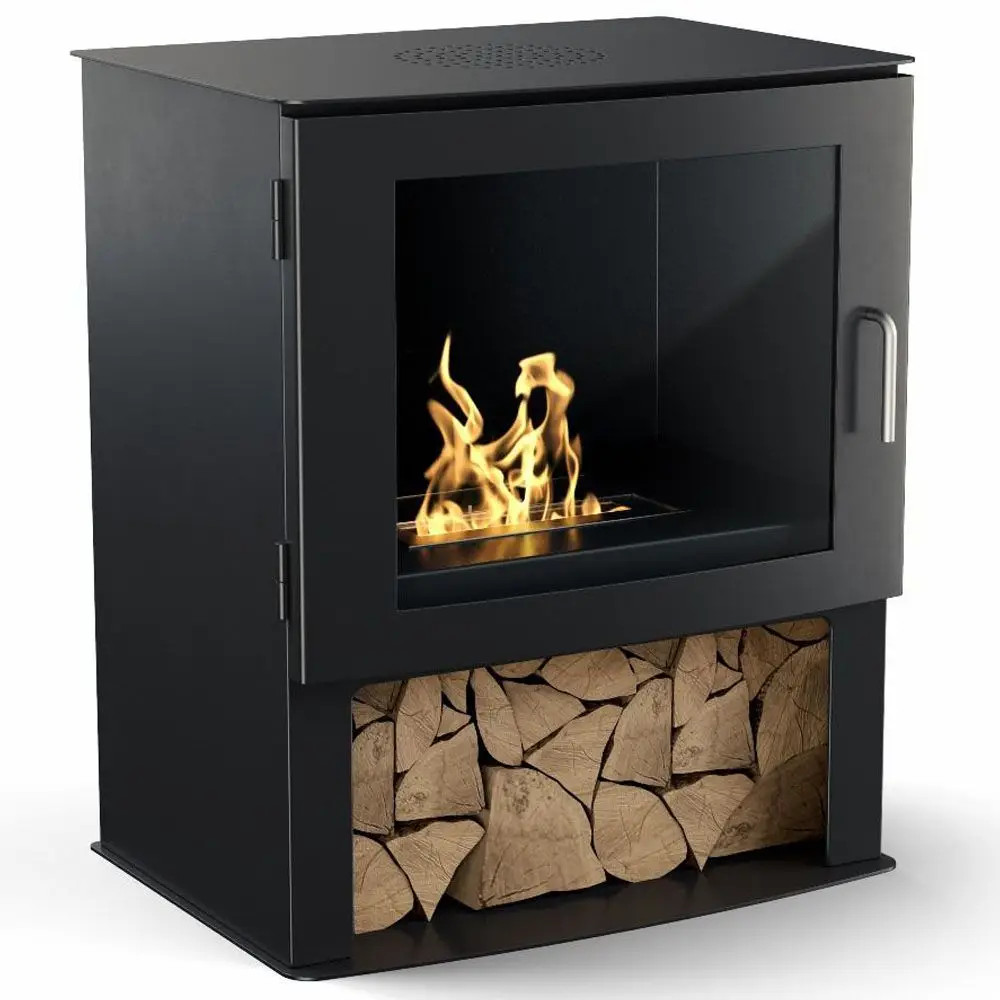 Visit imaginfires.co.uk
Globus Biofuel Heater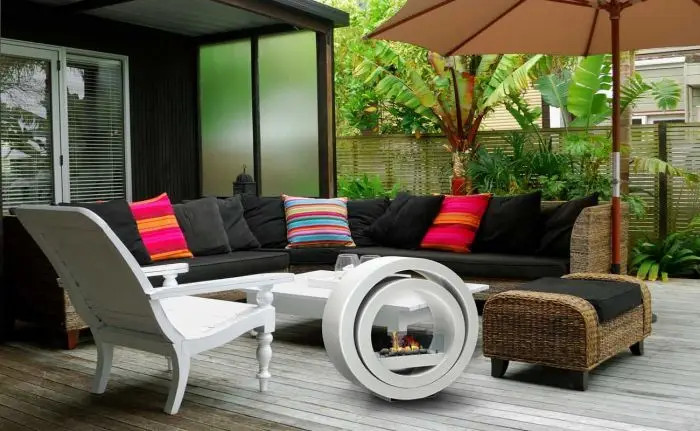 This cool-looking Globus heater would make for a great focal point in any room. Its functional simplicity means that it can be easily moved from room to room or positioned for best effect in moments. Its contemporary curves house a centre section shielded by two sections of 6mm tempered stay-clear safety glass and its smokeless burn means there are no connections, flues, or chimneys required.
Its one-litre fuel capacity means it can burn for up to three and a half hours and deliver a heat output of approximately 2kw – a bit less than an electric heater on a medium setting.
Visit imaginfires.co.uk
Smart Thermostats
Smart thermostats allow you to connect your central heating to your smart devices, such as mobile phones, tablets and computers, so the temperature can be controlled from anywhere you might be. Smart thermostats can help reduce your heating costs by programming in exactly when you might be home or away, and at what times, so that you only use the energy you need.
The top-line smart thermostats also use AI to adjust your heating and cooling schedule based on how long it takes your home to heat up or cool down, further adding to the energy you're saving. Some of the most hi-tech even have 'open window detection' – so you don't waste energy by heating your home if a window is left open by accident.
Nest Learning Thermostat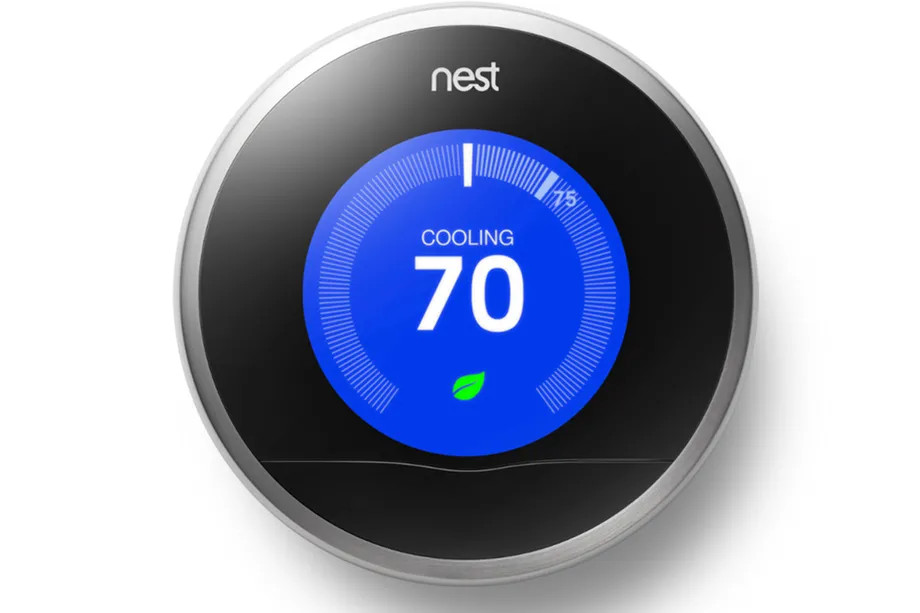 One of the most futuristic thermostats on the market at the moment, this hi-tech gadget learns from your behaviours, preferences and surroundings through a combination of algorithms, sensors, machine learning, and cloud computing to precisely keep your home perfectly comfortable and to conserve energy while you're away.
It automatically programs itself to learn your preferred settings, temperatures and schedule over time, so there's no need to fiddle around adjusting the thermostat settings when you are away or at home with an irregular schedule, or the seasons change.
Super simple to use, this gadget saves you money, saves energy and looks pretty cool too.
Visit cityplumbing.co.uk
Honeywell evohome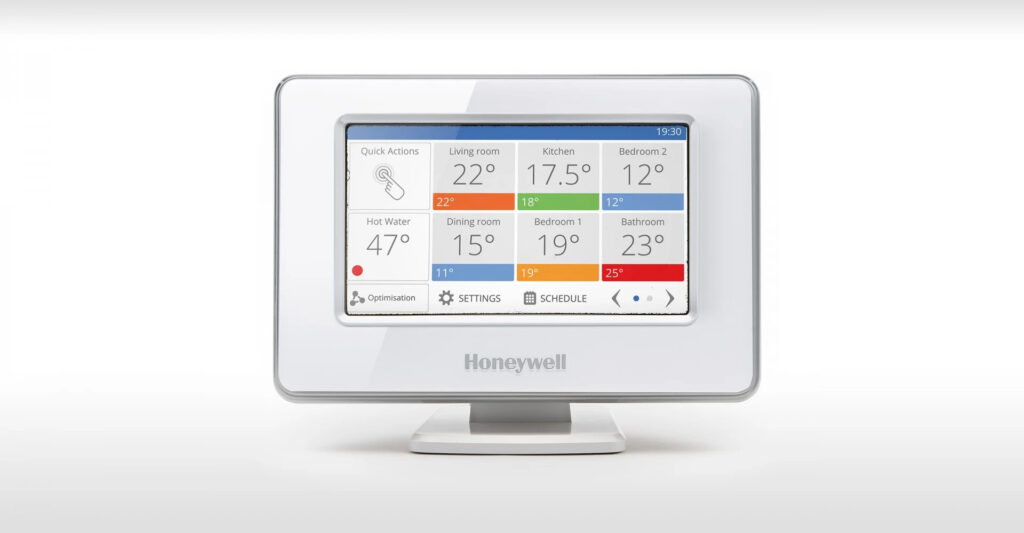 evohome is a sophisticated heating system that allows you to create and individually control the heating in up to 12 rooms in your home.
evohome's 'zoning' ability means that programs can be designed for even the simplest of property layouts, and is suitable for controlling individual room temperatures in larger properties such as luxury apartments and large family homes.
With multiple temperature sensing devices and touchscreen control, the user can quickly gain control of exactly where and when the property should be heated, with remote access available via a tablet or smart phone, and each rooms' individual temperatures, cleanly and simply displayed.
Visit honeywellhome.com
Smart Fans and Circulators
Air purifiers and air cleaners are more important than ever before, especially in urban environments. Factor in hot and cold weather and you are looking for a very specific piece of kit to fulfil your needs.
Heating or cooling a room while simultaneously removing contaminants from the air to improve indoor air quality means you can benefit from the comfort of a temperature-controlled environment. All while reducing allergens, pollutants, eliminating second-hand tobacco smoke and even the household chemicals that can be found in textiles and upholstery.
DYSON Hot+Cool Formaldehyde HP09 Smart Air Purifier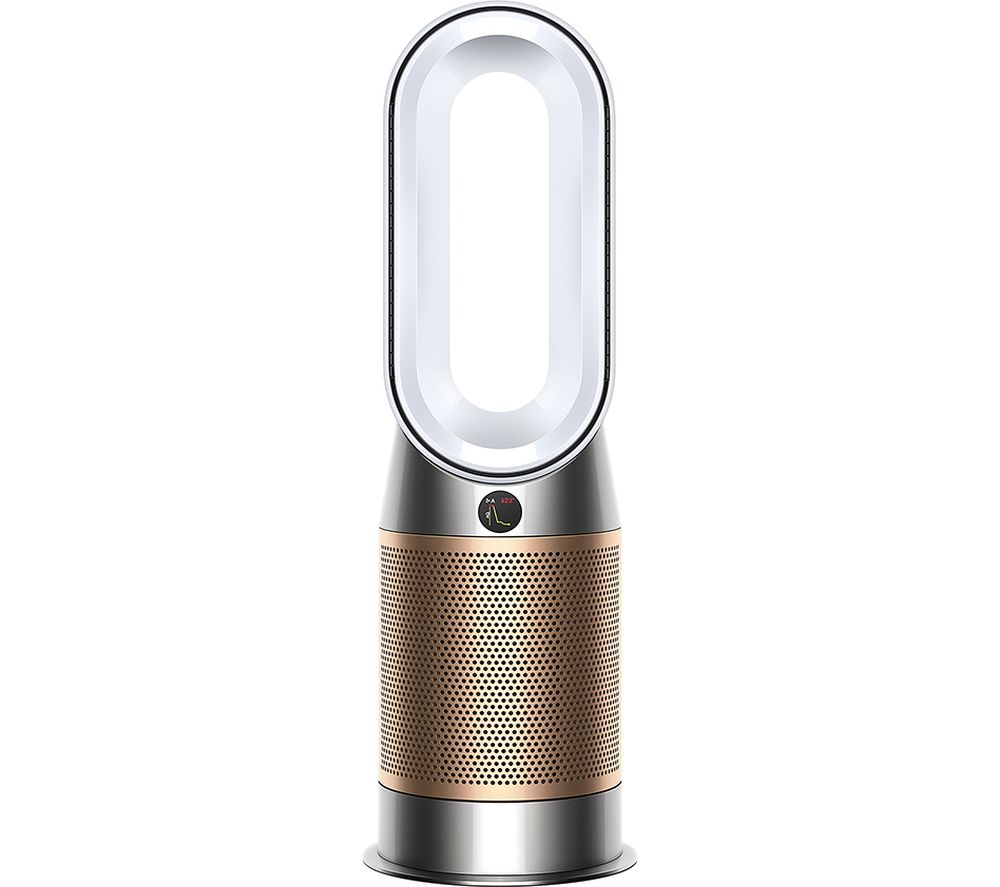 A bit of a mouthful its name might be, but when you do it all, you need to let people know! This top-of-the-range bit of kit from renowned maker, Dyson, is a space-age-looking gadget that captures dust, allergens and bacteria. It has been designed to remove 99.95% of ultrafine particles from the air, purifing the whole room to a HEPA H13 standard.
This Dyson purifier automatically senses and removes contaminants and pollutants with its three sensors constantly analysing the air – its unique algorithm cross-checks data every second to precisely monitor, display and reacts to your air quality.
Suitable for room size up to 27m², it even creates air quality reports that you can view in real-time on the LCD screen, or have them sent directly to your phone or tablet using the Dyson Link app.
Visit currys.co.uk
Meaco Air Circulator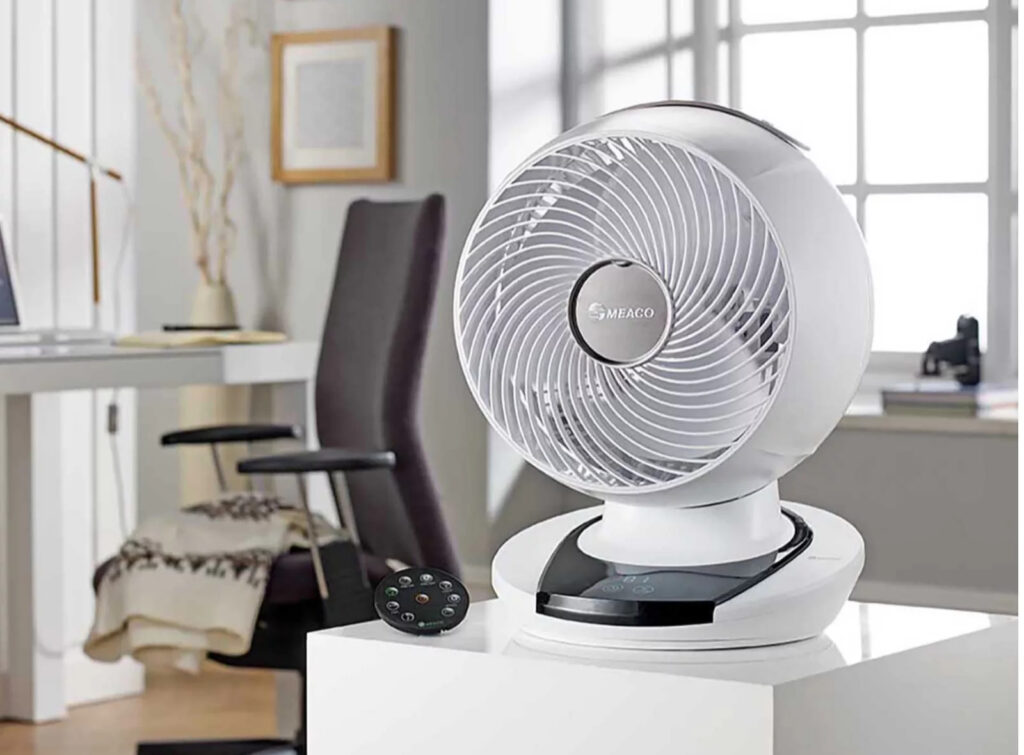 At the budget end of the range is this super-effective air circulator from meaco. This great looking gadget works by displacing all the air in the entire room – circulating a huge 1,056 cubic metres of air per hour – to keep warm stagnant air moving and to keep you cool.
Even though it boasts such a high volume of air movement, it's 12-speed settings are virtually silent, so there's no harsh fan sound or strong fan 'blast' that can leave you feeling chilly after long periods.
Its almost 360-degrees of air circulation mean that you can place it out of the way against a wall or other flat surface and its vertical and horizontal oscillation means it will still function as it should to ensure the whole room feels fresh and clear.
Visit meaco.com
To see your company in any upcoming features we are arranging please email laura@hurstmediacompany.co.uk or editorial@hurstmediacompany.co.uk