Wimbledon is the oldest tennis championship in the world, with thousands of fans descending to watch the top stars in action this summer. But what do you need for the ultimate trip to The Championships?
For those lucky enough to have scored tickets for a big day at the All England Lawn Tennis Club, here's the must-have tips and essentials that you don't want to forget – and a few you want to remember to leave at home.
1. Multipurpose backpack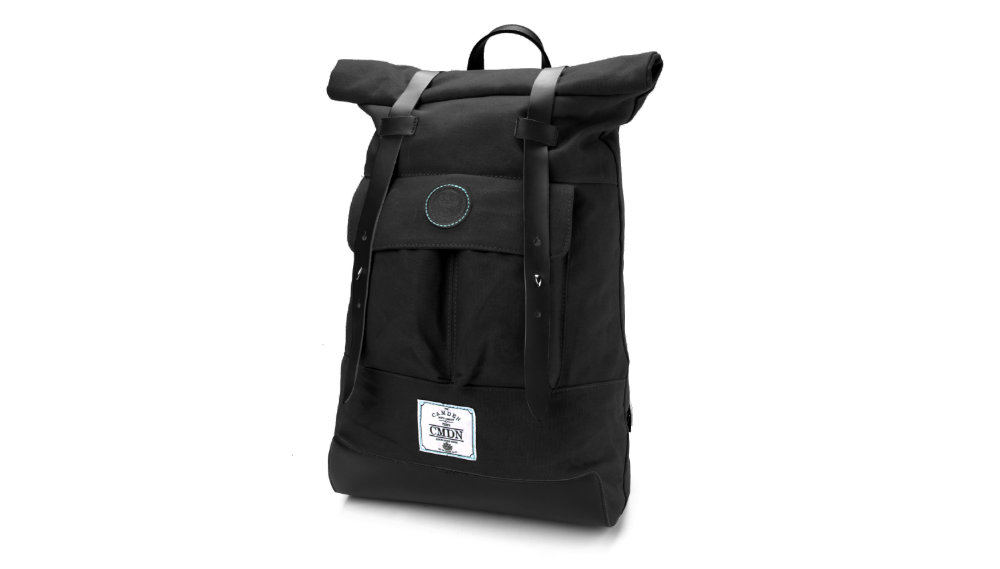 From festivals to Wimbledon, attending events means carrying your own beverages and snacks. The Camden Watch Company waxed canvas backpacks are ideal for either. The waxed coating means keeps the backpack waterproof and the deepness of the backpack means you can carry a lot with you, whether it's a big bottle of water or some Pimm's and lemonade as well as suncream. Everything you carry will be secure due with its eye and hook closing system. And bonus, there are two outerpockets, great for carrying hand sanitiser, hand cream and a mask!
Remember that bags are restricted to one per person and restrictions are also in place on what you can bring into the grounds.
2. Smart Zipper Security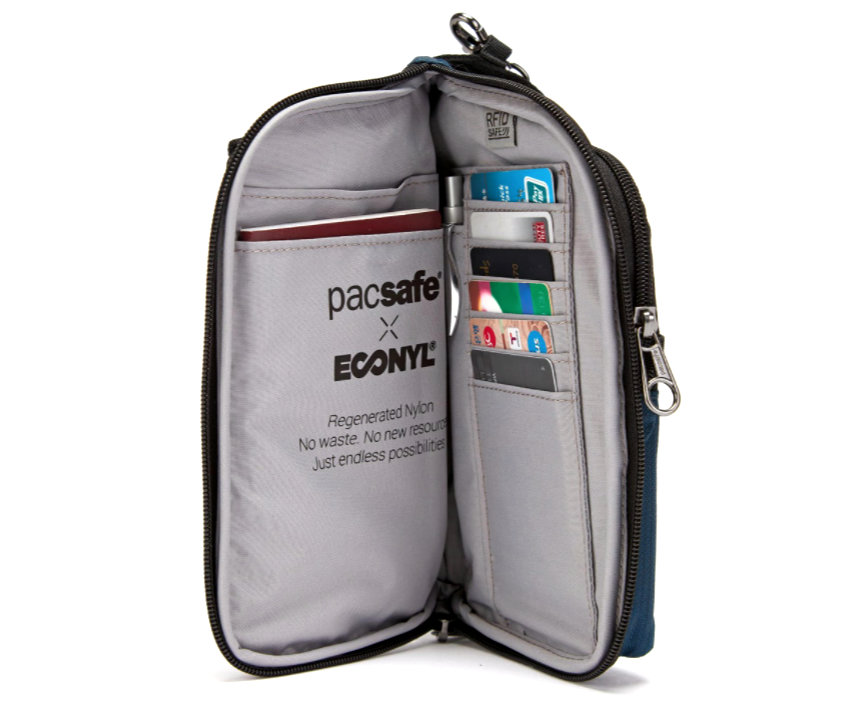 Don't forget all the important things to pack: tickets, masks and proof of Covid status all ready ahead of the event. The Daysafe incorporates RFiD blocking, cut resistant materials and Smart Zipper Security to keep your phone, bank cards and data secure.
An environmentally-friendly product, the Daysafe is made from ECONYL – a regenerated nylon fibre that uses recycled ocean plastic, including fishing nets and other discarded nylon, to create a durable material with less cost to the planet.
3. Weather ready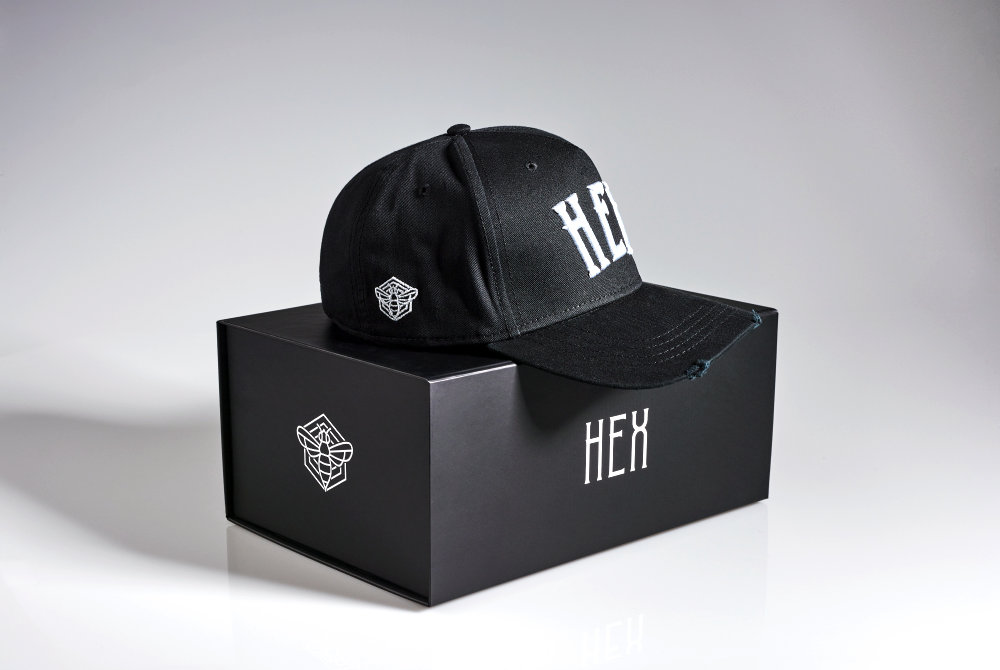 Have a look at the forecast and come prepared for unpredictable British weather. Whether that means bringing a sun hat or an umbrella – it is Wimbledon after all. It's also best to go in comfortable footwear as the grounds are large and hilly.
If it's warm, then there's nothing worse than burning your parting when out and about – even if it's cloudy! It is best to go for a sun hat that will stand up to a bit of rain. However, it is best to leave the big floppy brim number at home. A canvas bucket hat, an outback hat or a baseball cap could work well.
Hex MCR, a new streetwear label, has a fantastic range of unisex hats which are perfect for long days outside like Wimbledon. There's lots of different colours to match your outfit from the ORIGINS range here.
4. Freshen up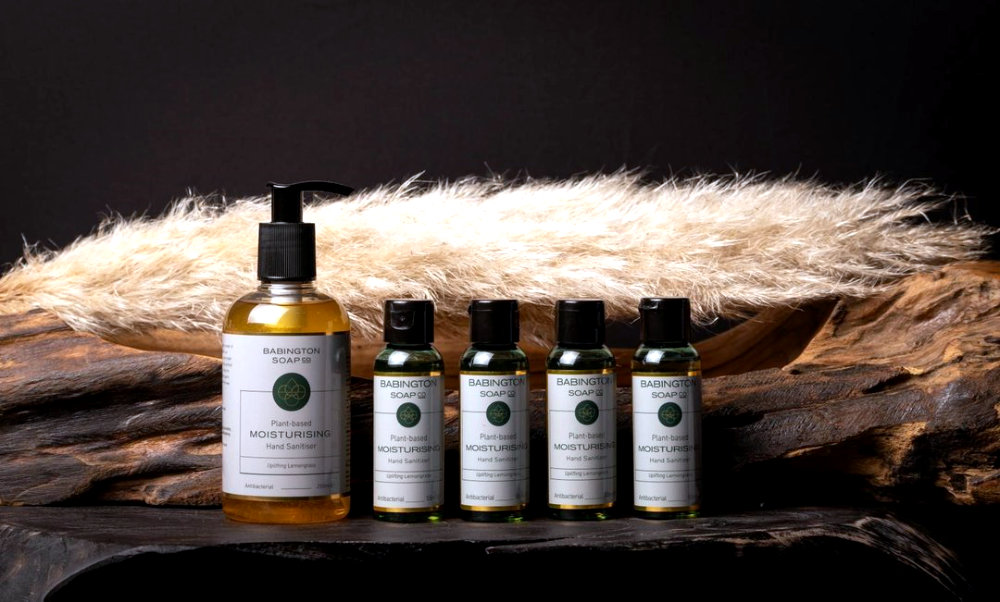 Wimbledon will be packed with sports fans so it is important to clean your hands regularly and thoroughly using hand sanitiser. Bridging the gap between clean and hydrated hands, the BABINGTON SOAP CO. have created a hand sanitiser with a difference. A 99.9% plant-based moisturiser that kills 99.9% of harmful bacteria; the plant-based Moisturising Hand Sanitiser pairs effective sanitisation with nourishing hydration to counteract the harsh effects of alcohol.
A powerful formula in a bijou bottle, this travel-sized sanitiser offers on the go protection while an uplifting lemongrass scent brings a tiny touch of luxury to your handbag, an absolute essential for a day at Wimbledon! Get yours here.
5. Keep charged

Nolii's brand new product Set Battery is perfect to ensure your phone has full charge for a long day of watching tennis. Changing the game in portable charging, the Set Battery is as stylish as it is functional. It charges your power bank as you charge your phone. Attached by simple magnets, simply grab Set's lightweight portable battery when you're going out the door for on-demand power.
All Nolii products are designed to make our lives easier through clever design and the Set Battery is the latest in the brand's ecosystem which marries industrial design with consumer technology.
6. Hydration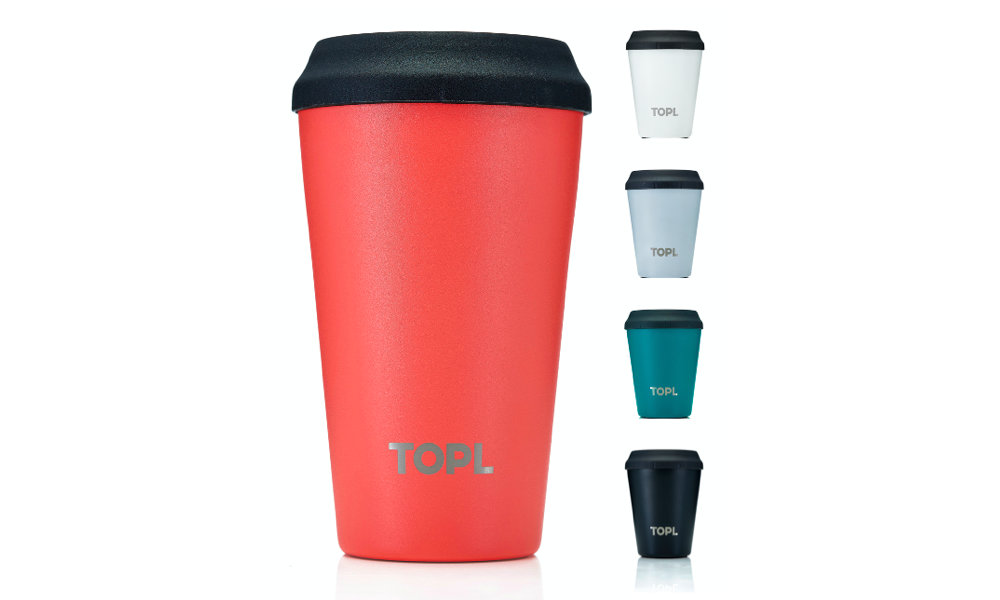 There will be water filling stations sorted throughout the venue to keep parched Wimbledon guests hydrated. Make sure you bring a refillable cup like TOPL. The smart cup is the perfect accessory for Wimbledon – with the anti-spill technology you wouldn't have to worry about spillages on either your outfit or the floor, made from stainless steel the cup can keep your drink either hot and cold – also it reduces single-use plastics! Plus it is super stylish.
7. Pack a picnic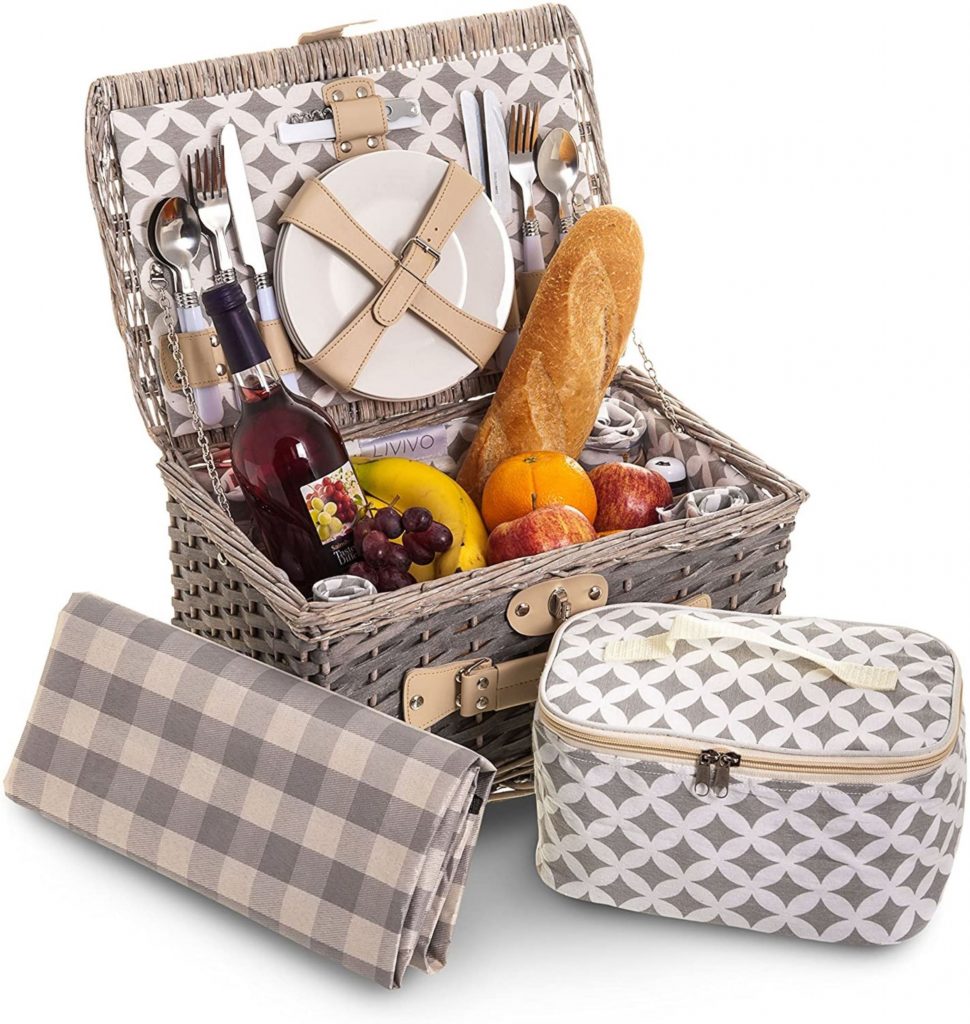 You are welcome to bring your own food and drink to Wimbledon, but hard-sided containers and items, such as picnic hampers, cool boxes, flasks and camping chairs are not allowed. T
Whether you are enjoying Wimbledon relaxing in a scenic spot, the Livivo Stylish white picnic set is an ideal way to transport your food, with napkins and a removable cooler bag included. The ingenious thing about this picnic basket is that it has a place to keep food cool as well. If you enjoy picnics or sleeping under canvass, this is an ideal addition to your camping gear.
Inside, there's no shortage of space to stash tasty picnic treats. Whether you favour dainty cucumber sandwiches, mini quiches, scones, and cream or crisp salads, you'll find room for plenty of bags and boxes. Get yours here.
8. Refreshments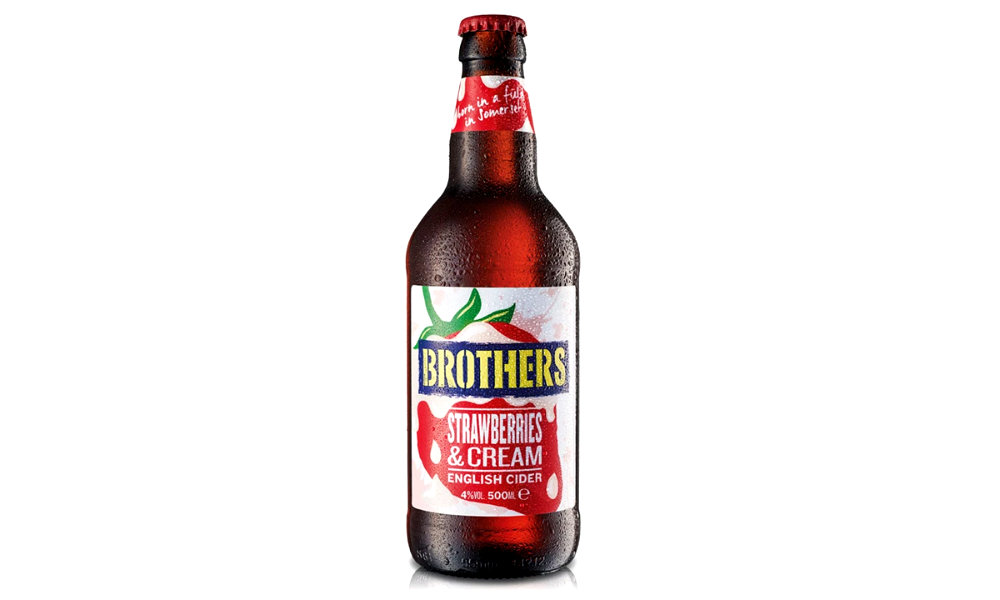 Alcohol may be brought into the grounds but is limited to the equivalent of one bottle of wine, two cans of beer, or two cans of premixed aperitifs per person. The new range of Nuisance drinks could therefore be an ideal recommendation for Wimbledon goers to take on their long day out. The premium, sparkling botanical soda mixers are a must for a long day basking in the Wimbledon sun. Make sure to keep them in your cool box and enjoy them straight up.
Then there's Brothers Strawberries & Cream; a combination of sweet fruity strawberry flavours with creamy vanilla tones that makes it the perfect drink for Wimbledon. Plus it is suitable for vegans and gluten-free!
And with the Wimbledon Fortnight in full swing, TW Kempton's limited-edition Strawberries and Cream Gin Liqueur is the perfect accompaniment to watch the games. Representing one of Tennis' finest traditions, this flavoursome drink guarantees a spectacle with the right first serve.
9. Afternoon tea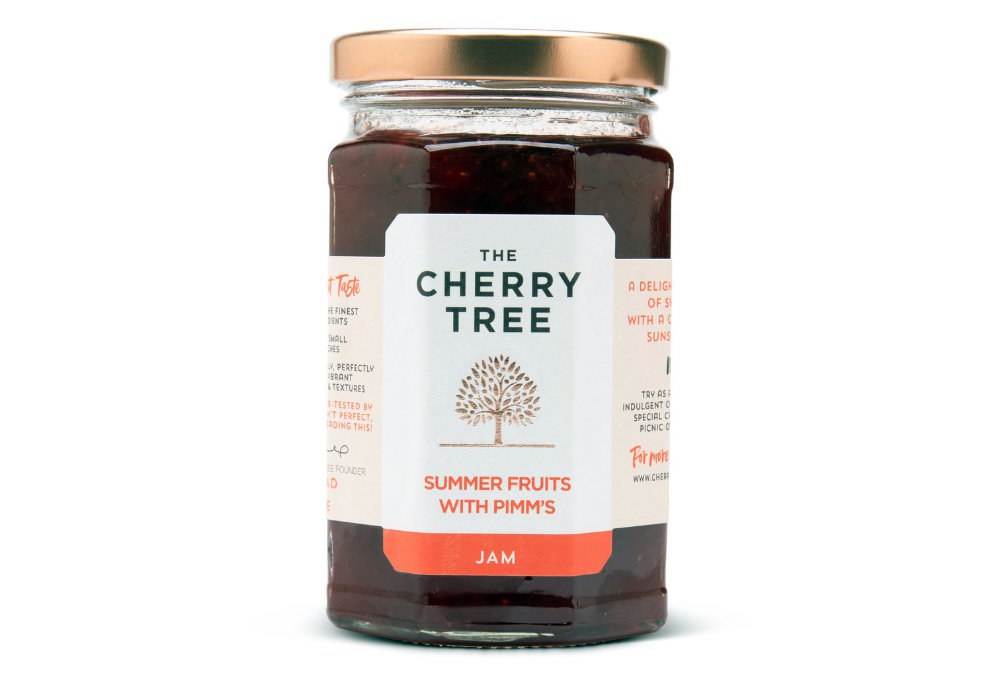 The Cherry Tree have developed a jam to get us all excited about British summertime and Wimbledon. Summer Fruits with Pimm's Jam is the latest offering from the West Country food company and is ideal for your afternoon tea, or adding to any sweet spread at outdoor parties this summer.
Released just in time for Wimbledon season, it can be served alongside your regular strawberries and cream. The new Summer Fruits with Pimm's Jam is hand cooked in small batches using only the finest ingredients and features a quintessentially British mix of strawberries, red currants and Pimm's. Get yours here.
10. Strawberries and cream (of course!)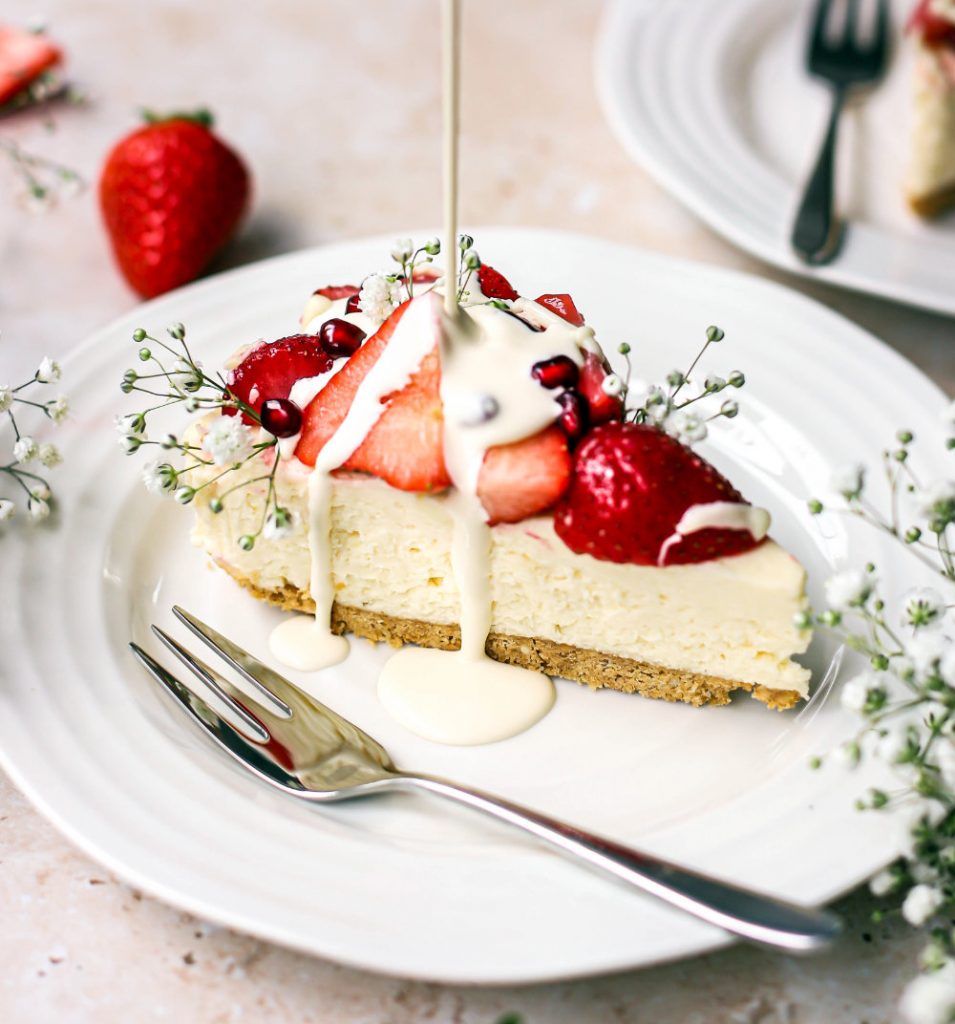 It really wouldn't be right not to enjoy strawberries and cream with a cool Pimm's in hand for the big day. Bring the tradition with you by packing The English Cheesecake Company's Strawberries & Cream Cheesecake.
The cheesecake is enriched with double cream, then hand topped with juicy strawberries and a white chocolate drizzle. All sat upon a crunchy biscuit base. Their full range is available in Waitrose.
To see your company in any upcoming features we are arranging please email laura@hurstmediacompany.co.uk or editorial@hurstmediacompany.co.uk