Many of us have been blessed ­– or burdened – with more time recently but there's no need for thumb-twiddling. There are innumerable ways to pass the time with a plethora of enjoyable and stimulating hobbies, whether it's for 'me-time', down time or time with friends and family or sharing with fellow enthusiasts. There are activities to improve your mind and body, to entertain, occupy and relax or learn new skills, from language to music, games and puzzles to curling up with a good book – there are so many possibilities you won't have time to get bored.
Here are some ideas to inspire and motivate you
1. Hornby Hobbies Scalextric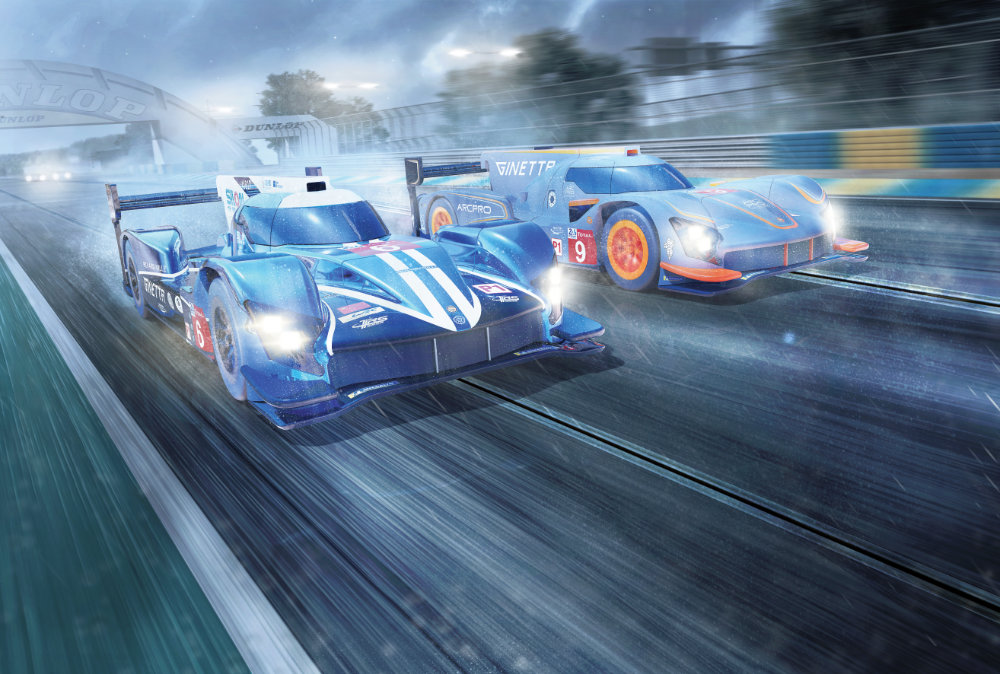 Scalextric offers something special for the motorheads in your life. For the younger budding racers there is My First and Micro Scalextric, a compact and simple click together track system with durable high-speed cars that have built-in magnets, so they hold onto the track. All are suitable for boys and girls three years and above.
If racing isn't your thing, there's the Scalextric American Police chase set containing jumps, side swipes and a cross over, and two cars with lights and siren. The ideal chase, bash and crash set!
Then something for the wider family is the ARC World GT and 24hr Le Mans race sets. Both sets are compatible with ARC (App Race Control) system which allows you to create your own bespoke race format with a multitude of different race functions and conditions to form a competitive event in your household all via a smartphone, tablet or PC.
Find out more at scalextric.com
2. Babbel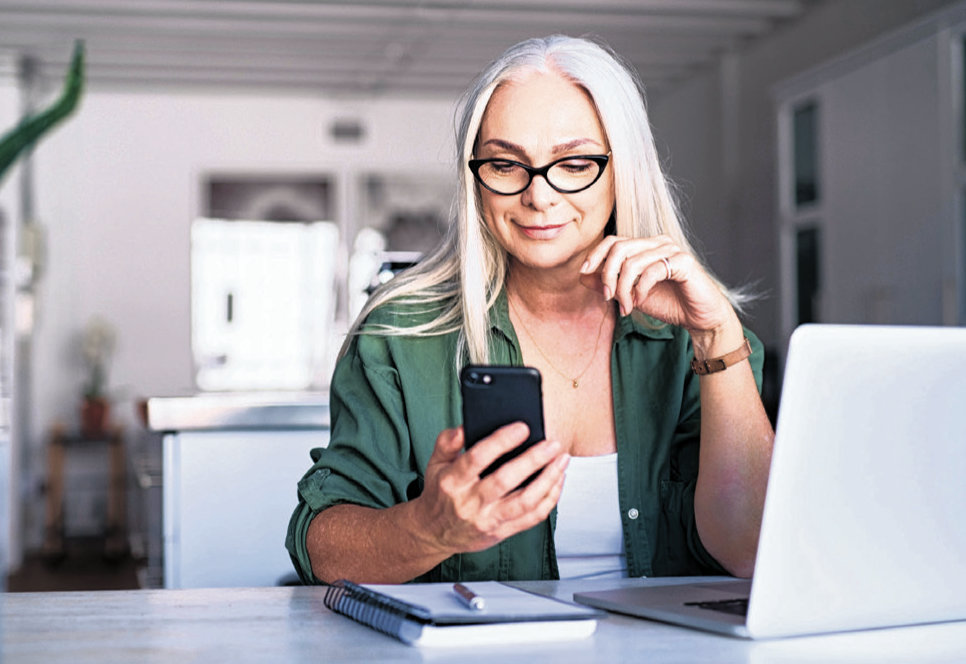 Found anything useful at home lately? That mug you forgot about at the back of the cupboard? Pennies behind the sofa? How about an exciting new language and culture?
With the language learning app Babbel, you get lessons crafted by a team of over 150 language experts. But you also get to uncover and enjoy a new culture every day. Because from food to phrases and dancing to dialects, language and culture are inseparable.
Lessons are based on real life conversations to get you speaking ASAP and, before you know it, you'll be using your new skills and knowledge. Maybe cooking a delicious new dish, like a regional speciality, whilst proudly showing your loved ones on the phone what you've learnt so far!
Babbel's experts also customise content for native English speakers. In-context grammar
tips, 'false friends' lessons, and more offer a more tailored, relatable and effective language learning experience.
Find out more at babbel.com
3. Puzzler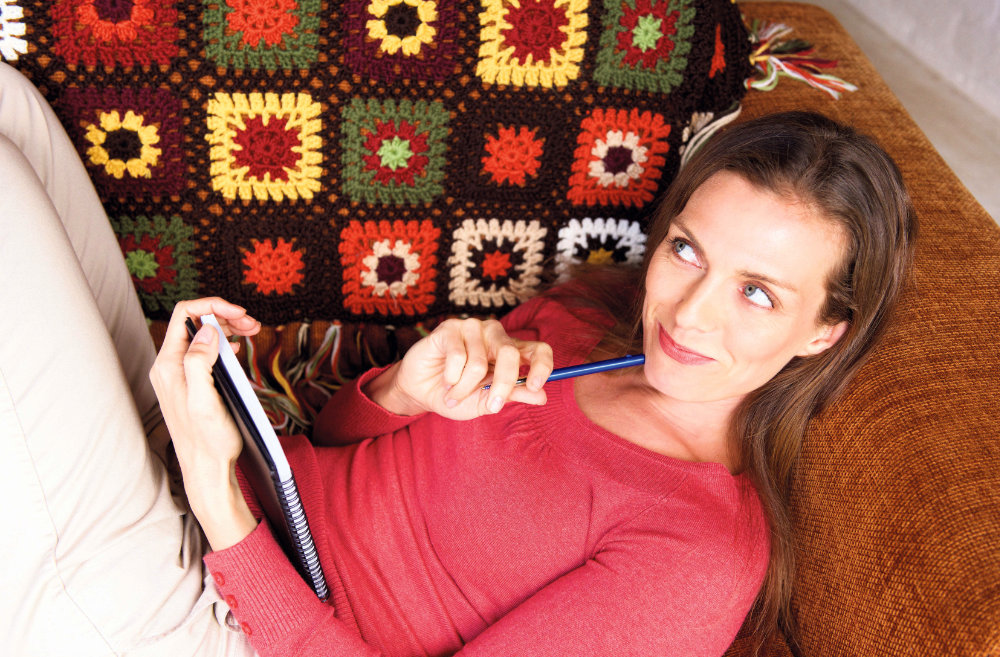 What better way to liven up your day than with a puzzle from Puzzler, the UK's number one puzzle magazine publisher.
Puzzles are perfect for banishing boredom or providing a bit of 'me-time' and this fantastic range of magazines caters for all ages and abilities. Plus, their puzzle magazines are great for sharing with friends and family at home or online.
However and wherever you like to puzzle, Puzzler has something here that's perfect for you! Check out their range of magazines, arrange a subscription, browse their digital apps, and find other puzzle products, including books, games and printable puzzles. If you're a Puzzler magazine reader – save yourself the price of a stamp by entering your competition solutions online.
Get into puzzling and enjoy that sense of achievement when you complete a crossword, crack a codeword or deduce who did what, when and how with a logic problem.
Find out more at puzzler.com
4. Gibsons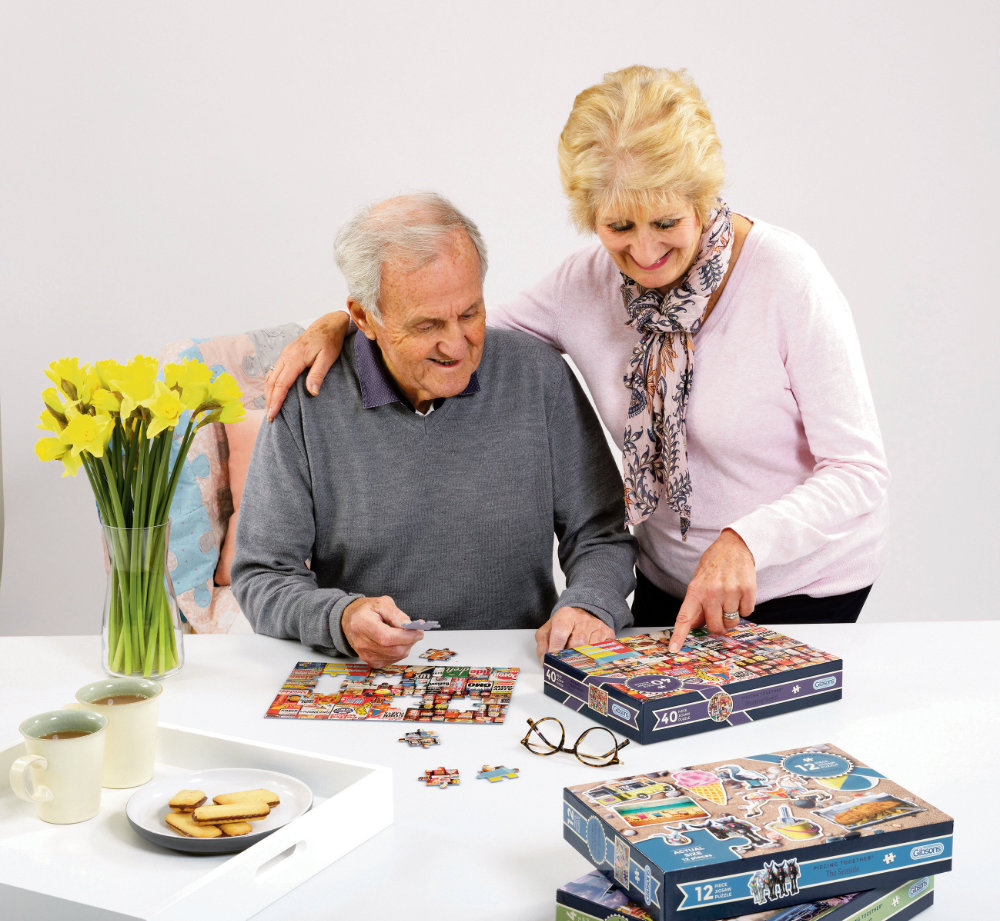 Piecing together a jigsaw puzzle is the perfect way to keep your mind active and your hands busy. Gibsons are an independent British, family business who have been entertaining generations for over 100 years and their high-quality jigsaws are made from the thickest board on the market using 100% recycled materials.
Produced in the UK and Europe, Gibsons have hundreds of puzzle designs for you to choose from, such as nostalgic villages, scenes featuring iconic planes and trains, and cheeky kittens causing mischief! The puzzles are available in a variety of pieces counts including 40 pieces, 500 pieces and 1000 pieces…there is something for everyone!
'Bringing people together' underpins everything the company does, from encouraging people to play games, and creating a happy working culture, to supporting a local children's charity and valuing the relationships with its suppliers and customers.
Find out more at gibsonsgames.co.uk
5. Hobgoblin Music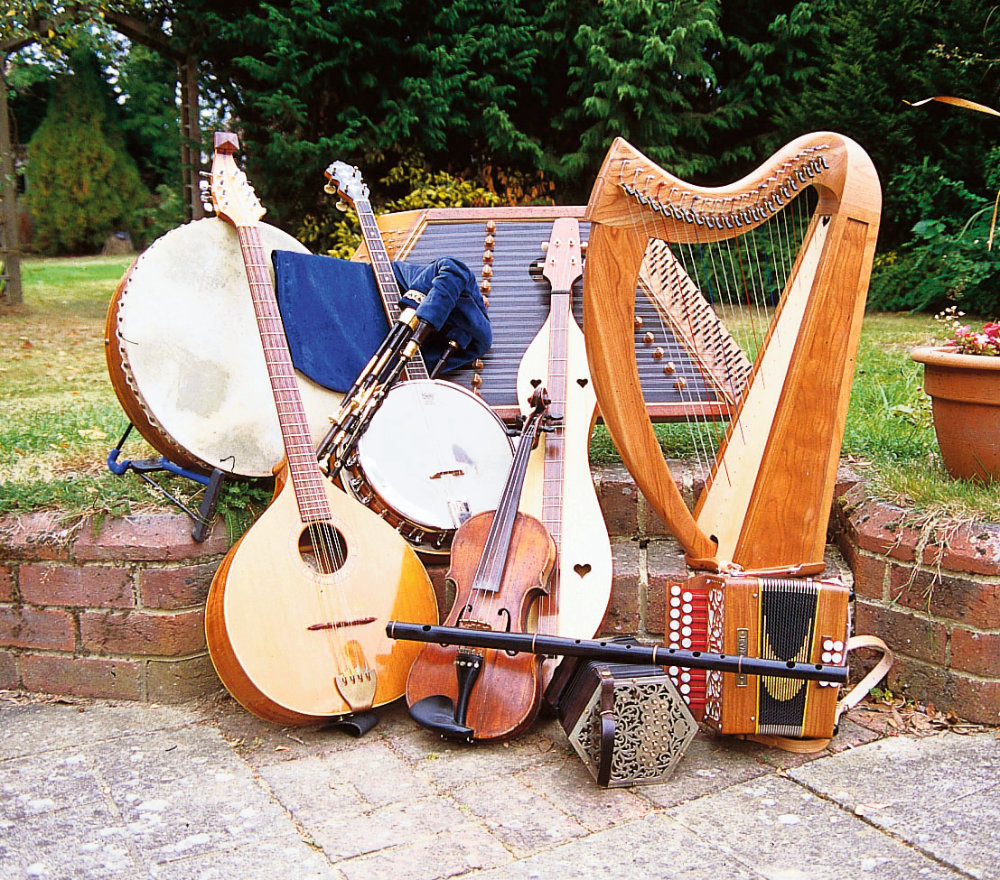 The UK has seen a big increase in online instrument sales this spring. Playing music is a great way to lift your mood, as is learning a new skill, and many people are taking to the internet to share music and song.
As a result, Hobgoblin have stocked up on the most popular beginner and upgrade instruments, and put together starter packs, all available online.
Hobgoblin offers you a unique range of unusual and exciting acoustic and folk instruments from all over the world at great prices. Every item has been chosen to give the best quality at each price level. So give them a call, buy online, or visit one of their music shops where their staff are friendly and well informed. You pay the same price whether you buy online or in their shops. Hobgoblin do trade-ins, part exchange, appraisals and buy instruments for cash.
Find out more at hobgoblin.com
6. Hobbycraft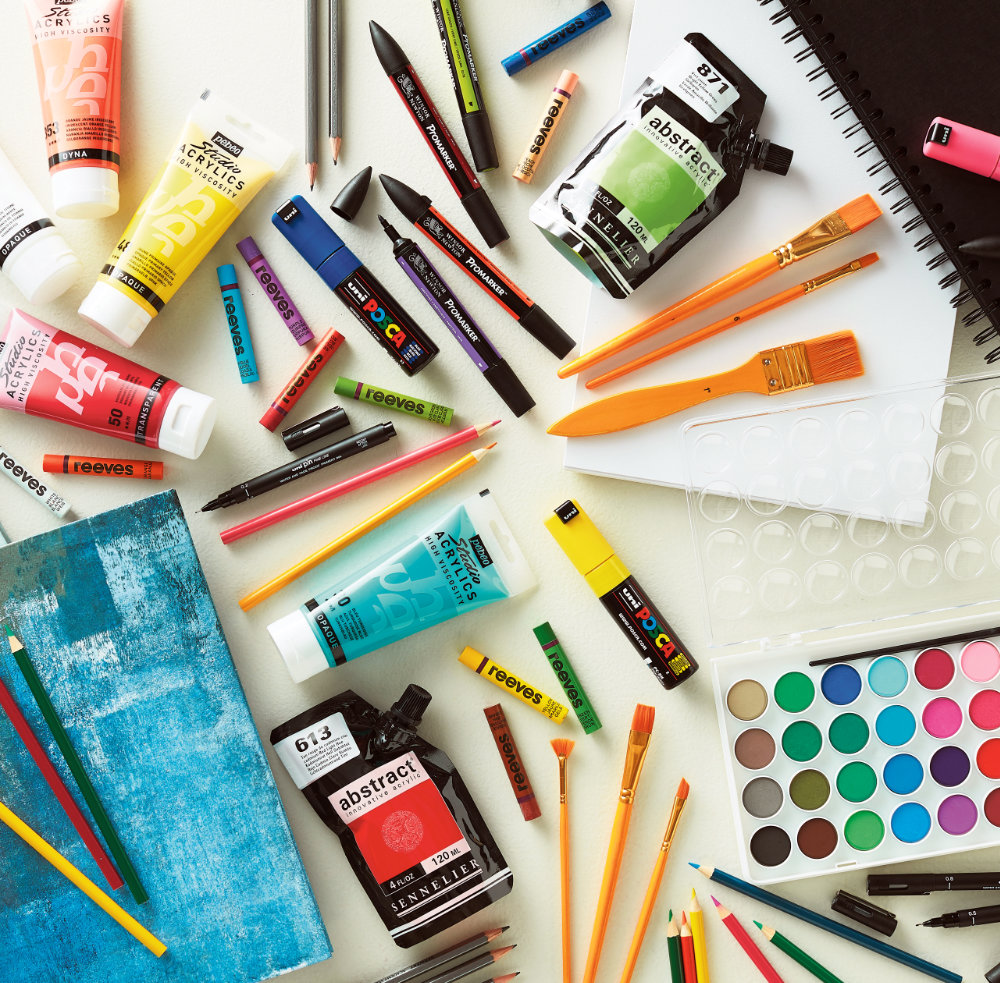 Calling all artists: Discover great value in a range of Hobbycraft offers, with products available across a huge range of categories.
If you love craft, you'll find no better place to discover ideas, inspiration and great value products. Hobbycraft's vast range has been created to reflect your crafting needs, with thousands of customer favourites at fantastic low prices, making it easy to stock up on essential materials for your next projects.
Grow your crafting confidence and try out new craft techniques, with everything you need available at Hobbycraft.
Whether you're a budding beginner or a professional artist, Hobbycraft have got all the tools and materials you'll need to create your next masterpiece. From Seawhite sketchbooks to Pebeo paints, brush sets, colouring pencils and more, it's the perfect opportunity to stock up.
Visit any of Hobbycraft's 94 stores nationwide or shop online.
Find out more at hobbycraft.co.uk
7. The Mystery Book Club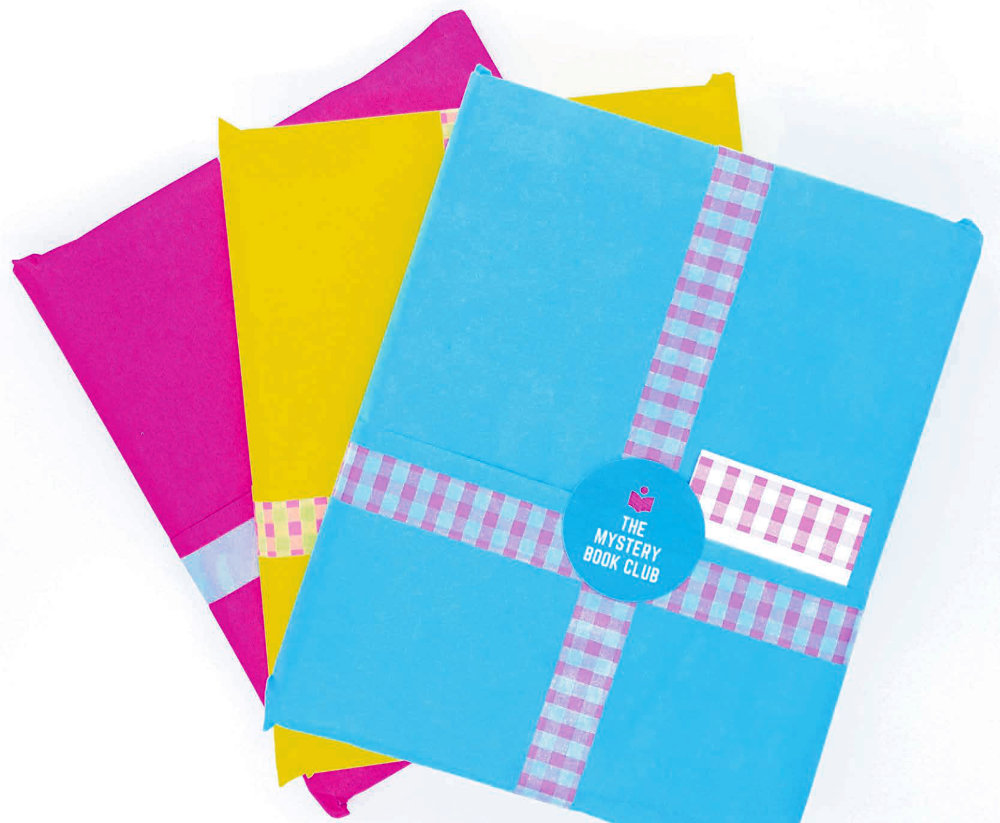 The Mystery Book Club loves discovering fantastic new books and sharing them with you.
Sign up now, and every month the team will send you a brilliant, beautifully gift-wrapped paperback in the post. It might be fiction; it might be non-fiction. It might be a thriller, or a saga, or the memoir of a glamorous Russian jewel thief. But it will definitely be a wonderful book that will be worthy of your time. That is a promise to you.
The Mystery Book Club only selects the very best in contemporary fiction and non-fiction, from award-winning, critically acclaimed authors.
A subscription to the Mystery Book Club also makes a great present, for the book lover in your life, and they provide a beautifully presented gift card free of charge.
The Mystery Book Club offers a range of great value subscriptions and gift cards, all with free postage and packing.
Find out more at themysterybookclub.co.uk
8. Arcade Depot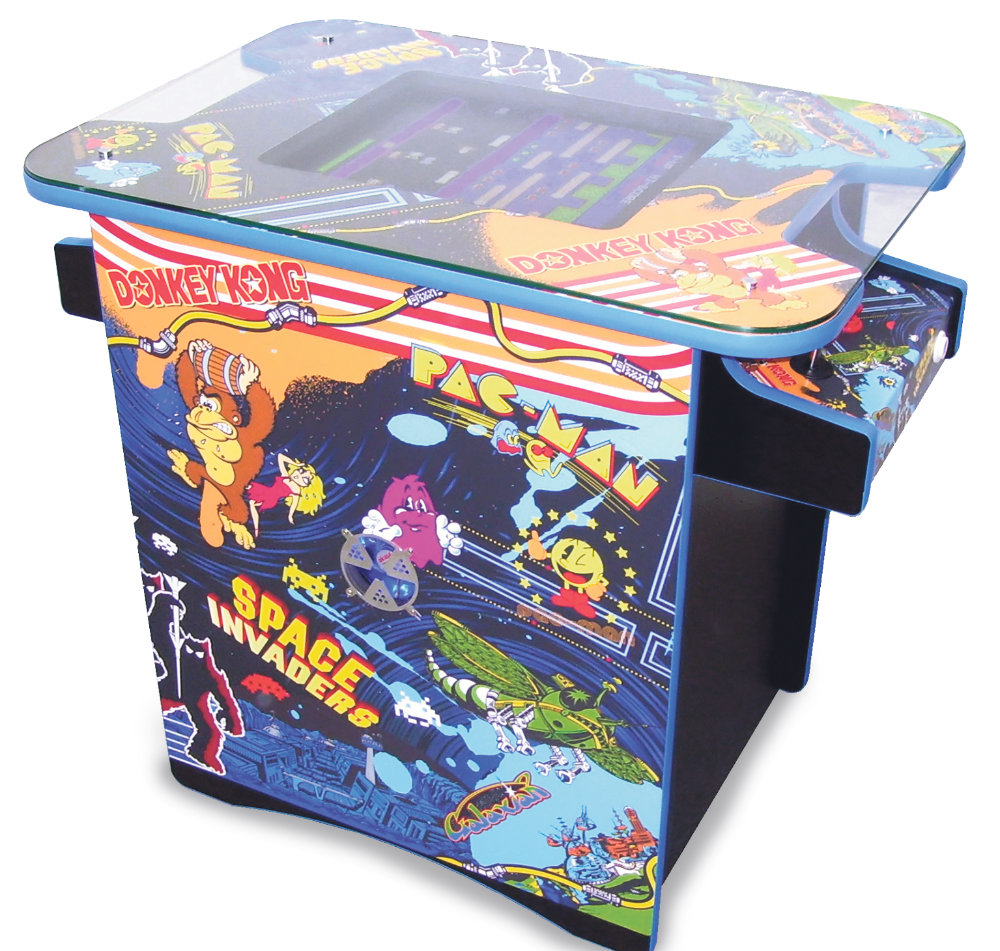 Who remembers the 70s and 80s? Take back a bit of the past with a retro arcade machine, including all the classic games you remember. Pacman, Space Invaders and Donkey Kong just to name a few.
Arcade Depot's UK-built machines are the perfect addition to an entertainment space, with a variety of styles, finishes and themes to choose from. With at least 60 games there is something for the whole family to enjoy, just plug it in and start playing.
Since 2008, Arcade Depot have been manufacturing their own retro arcade machines, refining their designs to offer the best looking, best performing and most practical machines available.
The quality of their arcades is renowned, and they have built a solid reputation based on the highest level of customer satisfaction. When it comes to retro arcade machines, Arcade Depot reckons to be the UK's number one supplier.
Find out more at arcadedepot.co.uk
9. Bitcade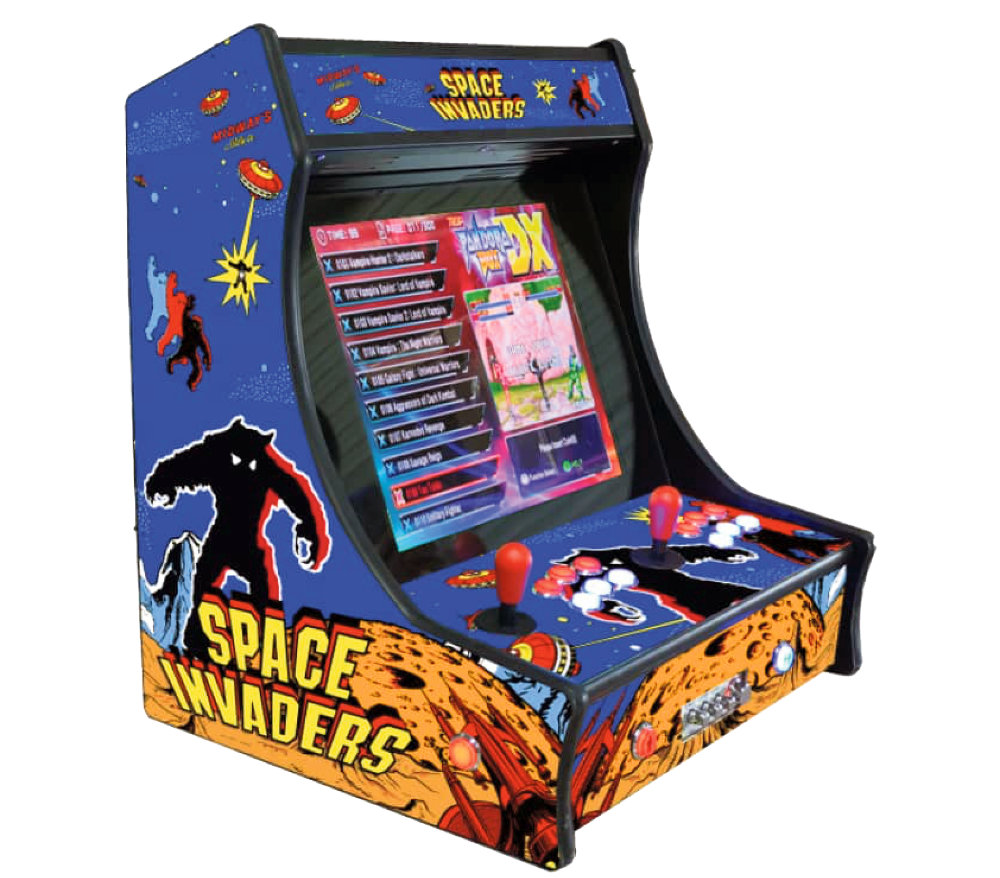 We've all found ourselves with more time to spend at home at the moment, so why not indulge in some retro-gaming nostalgia with Bitcade's custom arcade machines?
Bitcade is the UK's largest provider of custom-built arcade machines and is the brainchild of Jack England, who started the business to feed his passion for the 70s and 80s inspired gaming experiences.
Nothing says 80s arcade nostalgia like Street Fighter, and the 27-inch upright arcade cabinet is the perfect addition to any gamer's life. The sleek design incorporates a 1080p brand new monitor and a superb 2.0 in-built sound system and allows you to play up to 2,992 classic games, giving you a totally immersive gaming experience for one or two players.
Alternatively, the compact Space Invaders Style Bartop takes up no floor space and features American-style joysticks and colourful light up buttons, ideal for one or two players.
Find out more at bitcade.co.uk
10. MSI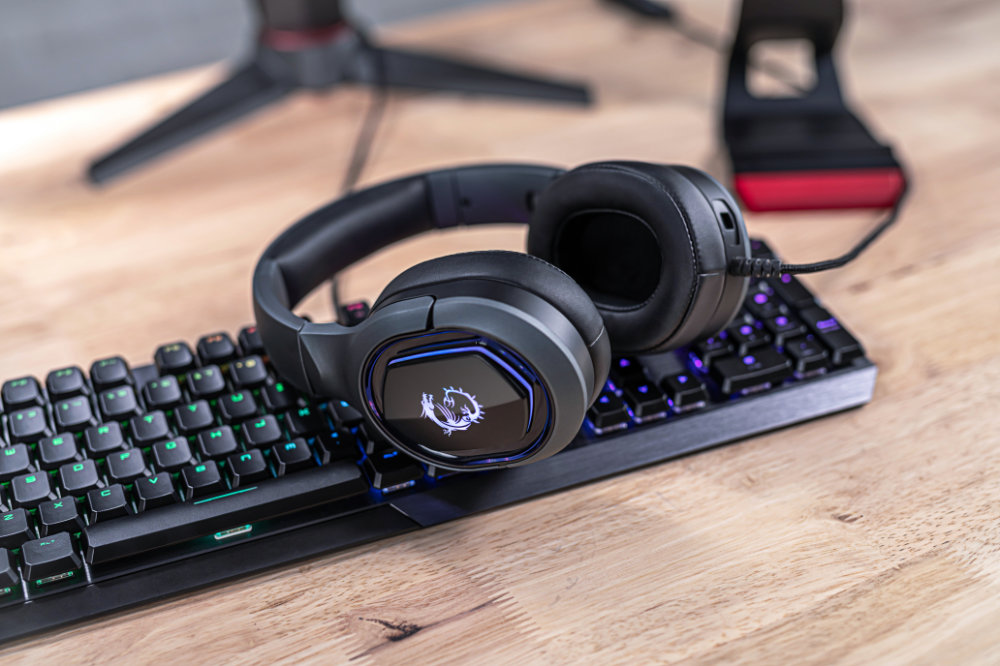 MSI are proud to bring you their personal gaming gift guide. Whether you're after a gift for a casual gamer or a professional, they've got you covered – offering premium mechanical keyboards to provide speed, accuracy, and endurance, high-fidelity headsets, ultra-high DPI gaming mice, wireless gaming controller and lightning-fast surfaces to go with them. Looking for a hardware upgrade? MSI offers the latest in ground-breaking GeForce RTX 30 Series graphics card as well as powerful AMD 5000 series. The ultimate MSI gaming experience, wrapped up just for you.
In the gaming gift guide, you could find reviews and recommendations from the best gaming and technology media, giving you a quick grasp of why it's worth investing in high quality gaming peripherals.
MSI's recommendation: The Immerse GH61 gaming headset is your hi-res audio solution, featuring virtual 7.1 surround sound, Nahimic audio and a built-in ESS DAC and AMP.
Find out more at msi.com
To see your company in any upcoming features we are arranging please email laura@hurstmediacompany.co.uk or editorial@hurstmediacompany.co.uk