They say that a well-designed room is less about how it looks, and more about how it feels. That's a combination of all sorts of factors – colours, shapes, light, texture, even the use of space. These come together to make a room feel designed with personality, rather than combined for a showroom.
If you want to channel your inner designer to create interiors with wow, but are feeling daunted by the prospect, our advice is don't get bogged down in the details – instead, start with the main objects that will have the biggest impact on your space. The ones you use every day and are a functional part of life – so much so that you barely notice them any more. Giving these 10 things a redesign will transform your living space and unlock its true potential
1. Sofa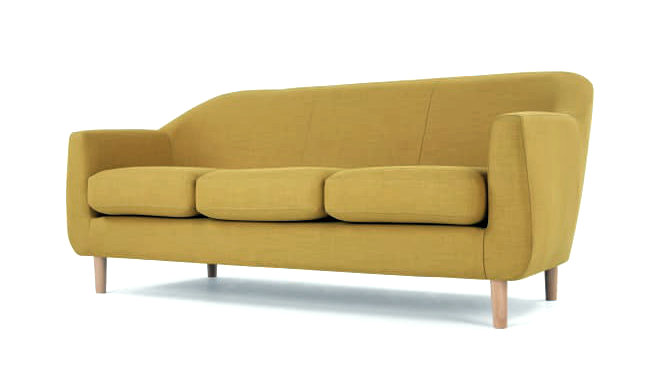 Dare to be different with your sofa choice. It's the centre of the colour scheme in any living space, but so many of us have an old grey sofa that's been collecting dust for years. If you're feeling brave, we love a yellow sofa offset by grey or blue details (you can buy a new one or refurb your own). Don't want a full replacement? Use your current sofa as the basis of a 60/30/10 colour scheme: your sofa's colour as the room's main colour, embellished with a 30% secondary colour (cushions) and a 10% accent colour (trims and other details). This retro yellow sofa from made.com is among our faves.
2. Lighting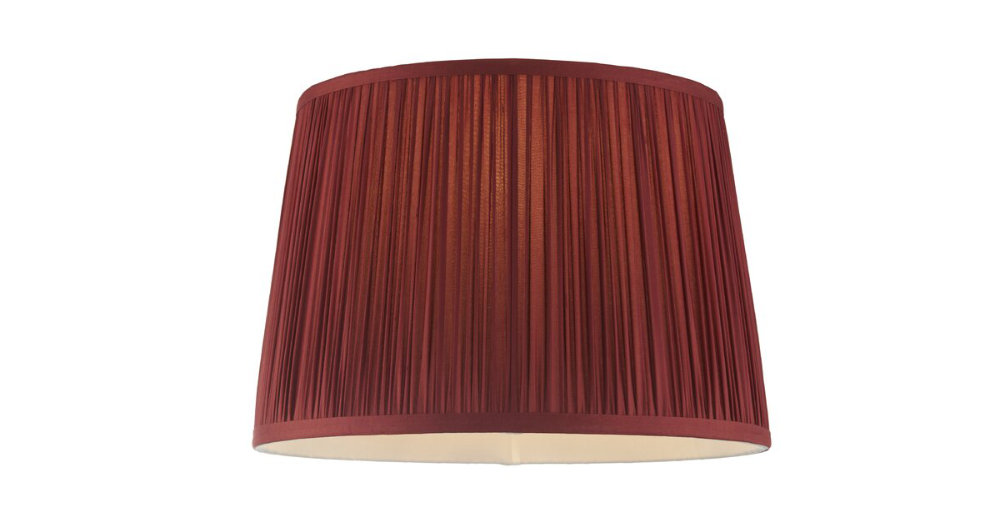 Your light source is so important for how you perceive a room, it deserves to be more than just switched on and off. Make floor and table lamps a more integral part of a room's design by choosing them to add a dash of bright colour. It's effective and a far lower-risk option than splashing out on a sofa. Don't like it? Just change it for a new one! This Wentworth lampshade from Wayfair is available in several colours, bright red among them.
3. Storage space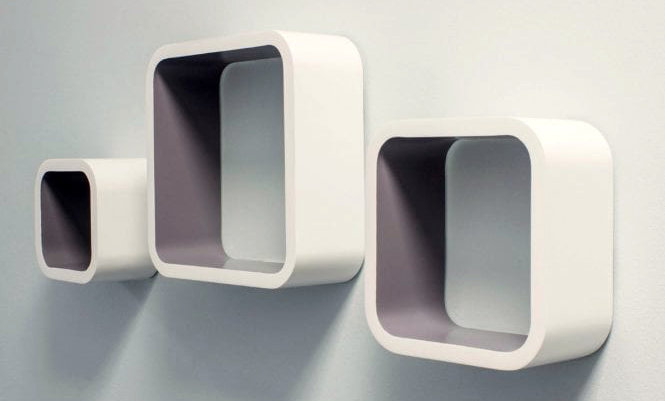 In general, our intentions when designing storage space could be summarised as 'Hide irregular objects within cuboid objects'. Seems questionable when you put it like that, doesn't it? Free your goods from standard storage and display them in wall-mounted or recessed shelving units, accentuated by downlights where possible. Using curved designs is a real 'design hack' here – it adds softness, even a modern design such as these 'cube' shelves.
4. Window dressings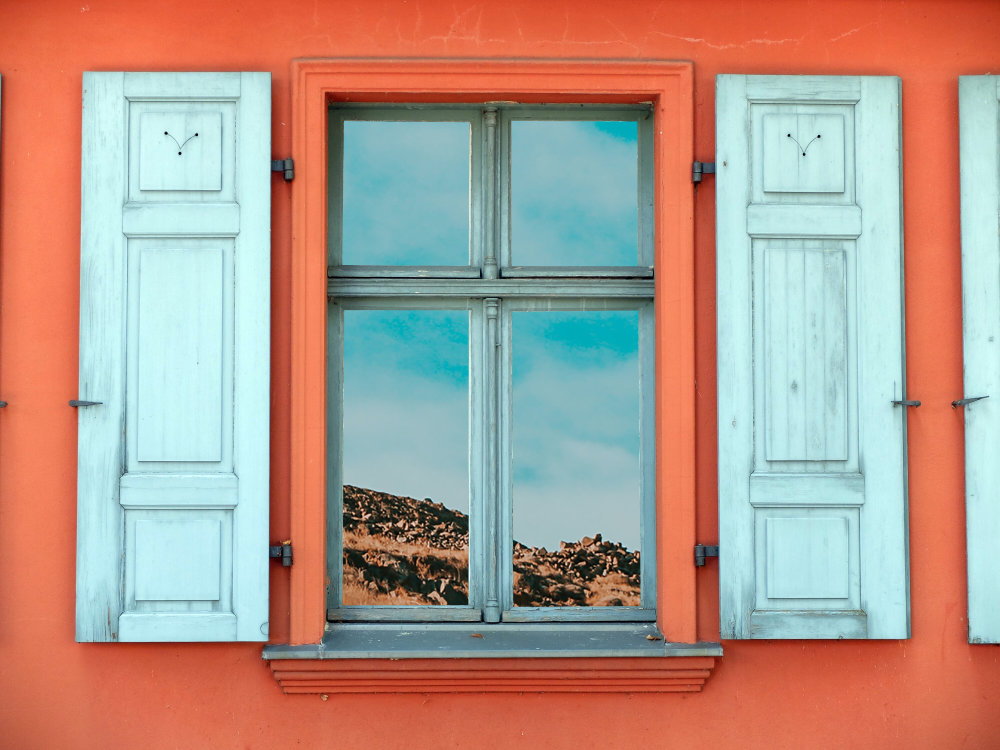 Most likely, you already know the visual impact a well-dressed window can have. But that doesn't necessarily mean making them stand out from the rest of the room, with heavy drapes or functional blinds. Instead, make them consistent with the aesthetic: opt for wooden shutters and paint them to fit the room's decorating scheme (even giving them a two-tone finish for maximum effect). Shutterly Fabulous offer dedicated shutter consultations to help you identify the right design.
5. Side tables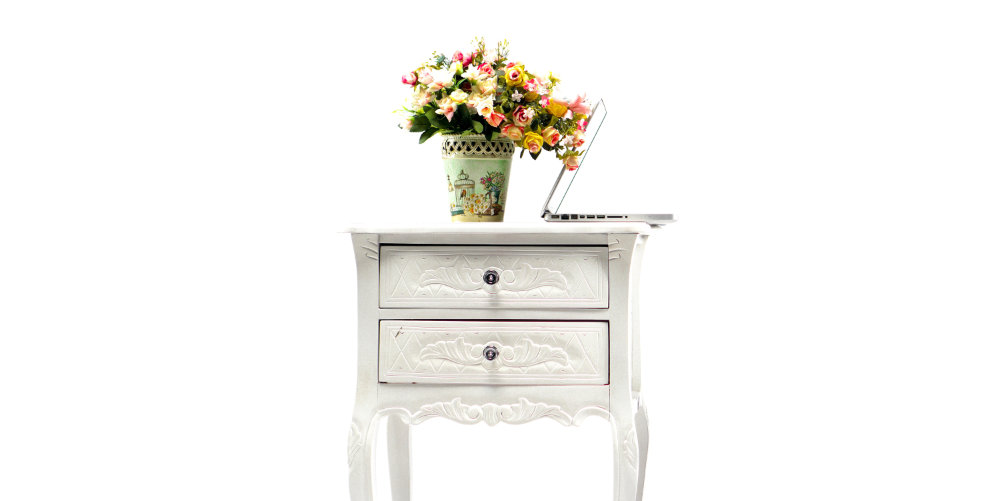 Replacing the flat-pack furniture with something more individual. Adding 'upcycled' side tables and cabinets communicates your personality instantly – and it saves you money at the same time. Keep an eye on charity shops and Facebook Marketplace for old units, drawers or record cabinets – then all you need to get started is a sander and some paint. Rust-Oleum have dedicated ranges for refurb work, protecting the wood while allowing the 'old' look to become a feature.
6. Bookshelves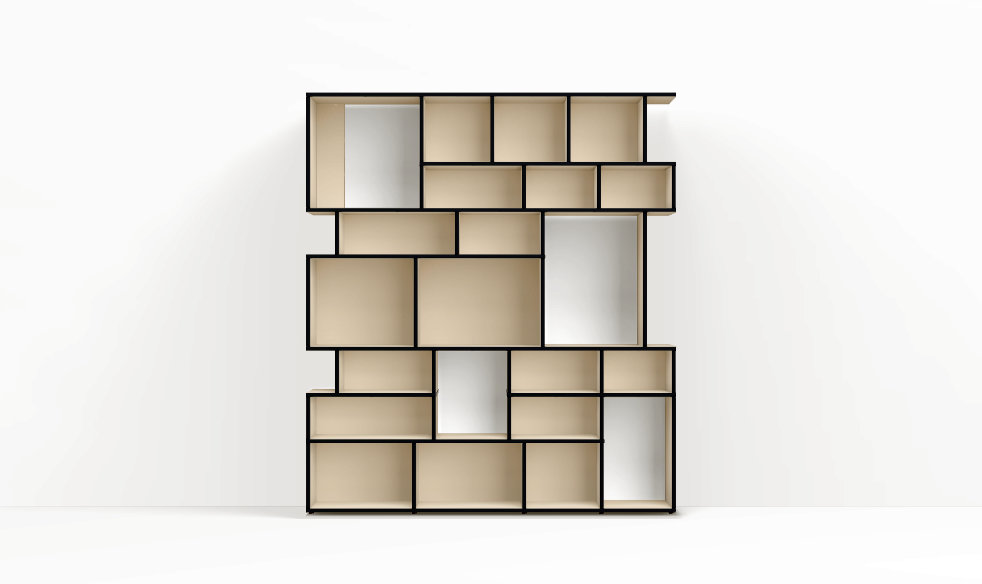 Clear out the old crime novels and encyclopaedias from the 1990s. Styling your bookshelves correctly transforms an entire wall of any room. Firstly, rethink the shape of the shelves: compartmental designs, such as this one from Tylko, often work better than traditional flat shelves. Then, don't overcrowd them, but put one or two pieces – books, plants, wooden or metallic accessories – in each space. Match colours, and group items in odd numbers.
7. The television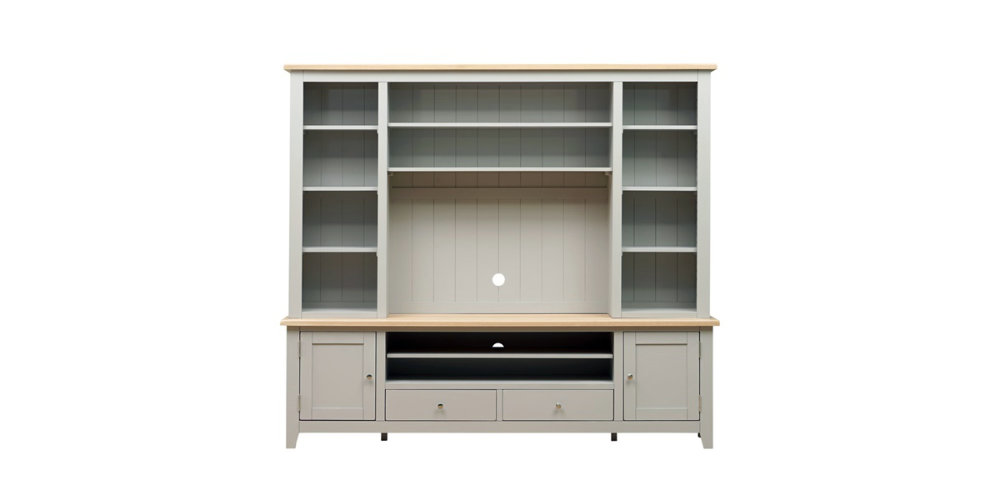 Every living room has one, but is it really possible to make a TV – essentially a big plain rectangle – work in the context of interior design? Perhaps not, but you can minimise its visual effect by thinking about lines of sight. Get it away from the centre, place focal points elsewhere in the room, or surround it with other interesting objects like these extra-wide bookcases.
8. Bathroom space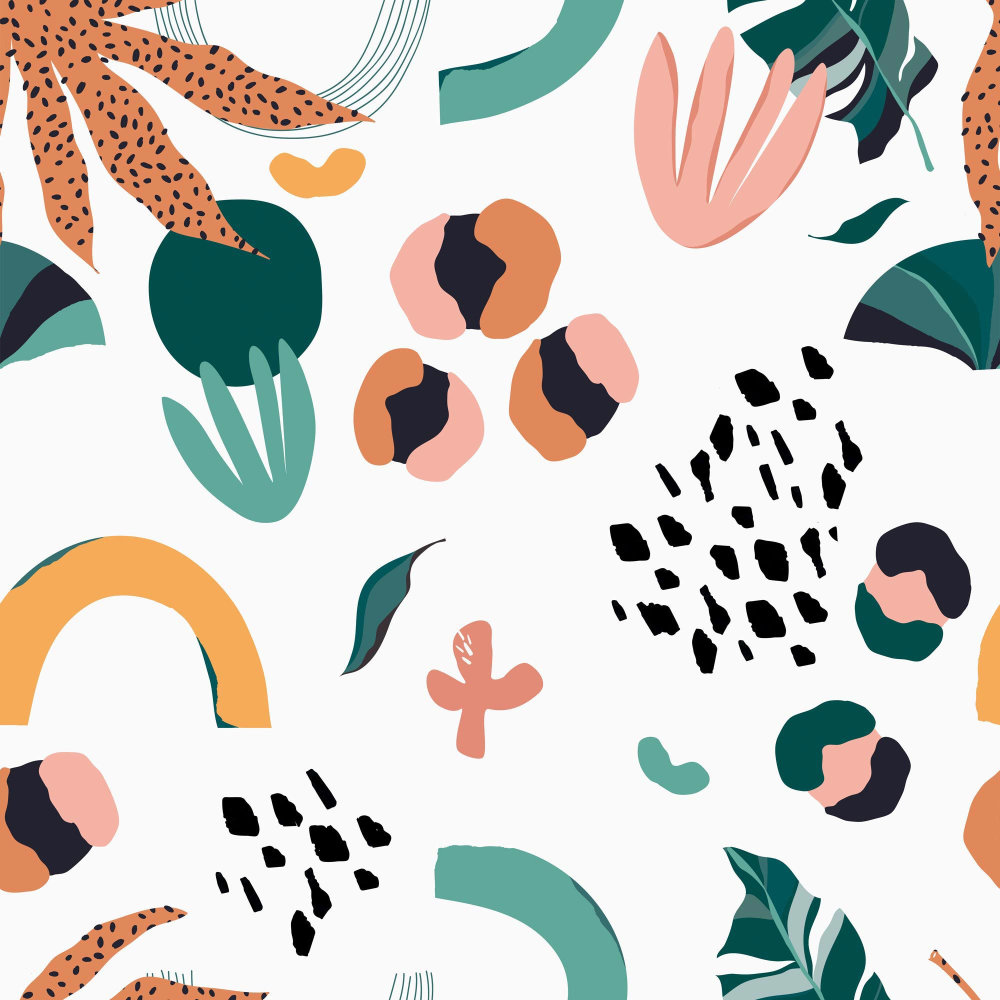 White tiles, white bath, done. Right? Don't neglect the bathroom as an interior design asset – consider alternative textures like patterned wallpaper. You'll need something more water-resistant than your standard wallpaper, of course, but the right products exist. We love these striking terracotta tones from Lusthome.
9. Ceiling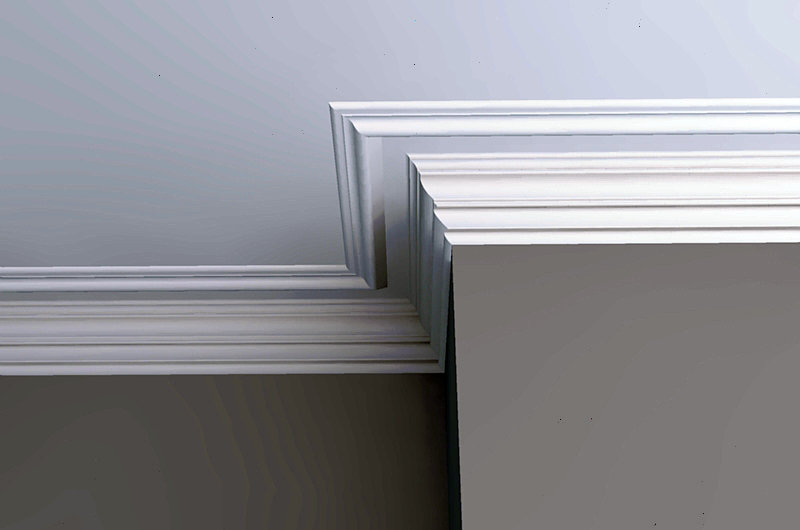 Don't forget to look up once in a while! It's no longer the done thing to rip coving (also known as cornicing) off every ceiling – its decorative effect is being appreciated more and more, especially in older homes. If you've got a high ceiling or a classical aesthetic, tasteful coving is a shortcut to a refined and stately style. Many retailers sell coving online, from the specialists to the giants.
10. The open space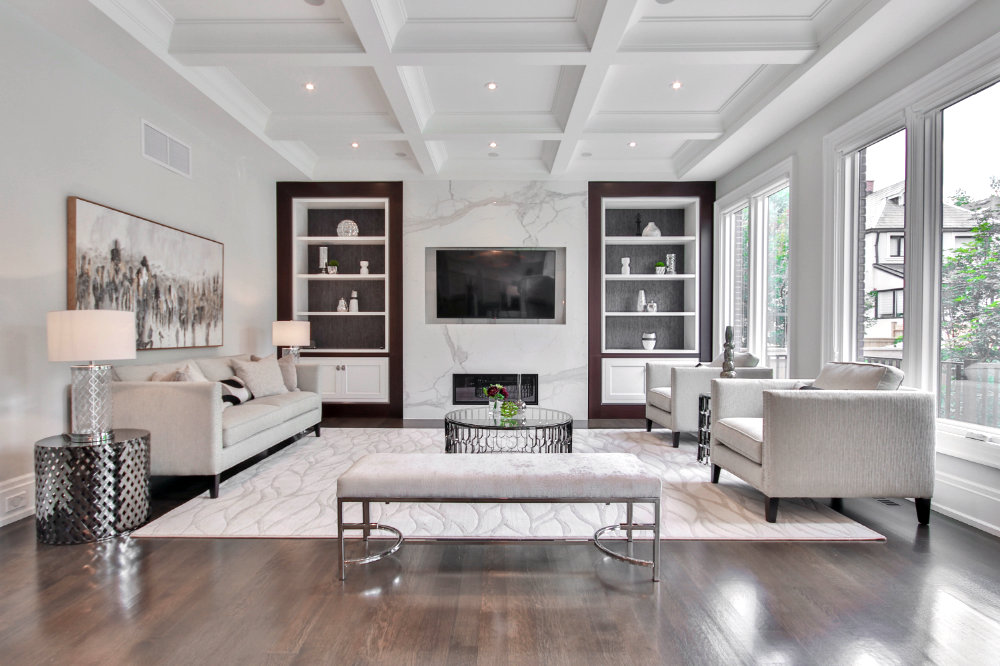 When designing any space, it's natural to think first and foremost about the objects you put in it. But don't forget about the spaces where you don't put any objects at all – in other words, the thoroughfares. Ensure these are at least 75cm wide – otherwise the space will feel cramped and hard to get around in. Likewise, leave 35-45cm between every sofa and chair – enough to give each one room to move around slightly, but not so far that guests will feel miles away from each other. By picking the right objects that reflect your personality, and spacing them well, you can turn any room into a design triumph.
To see your company in any upcoming features we are arranging please email laura@hurstmediacompany.co.uk or editorial@hurstmediacompany.co.uk