Struggling to find that perfect present for family members? Or browsing for an upgrade to your own computer setup? Checklist have compiled this list of great gift ideas that are sure to spark some inspiration in your search.
1. Razer Kraken headphones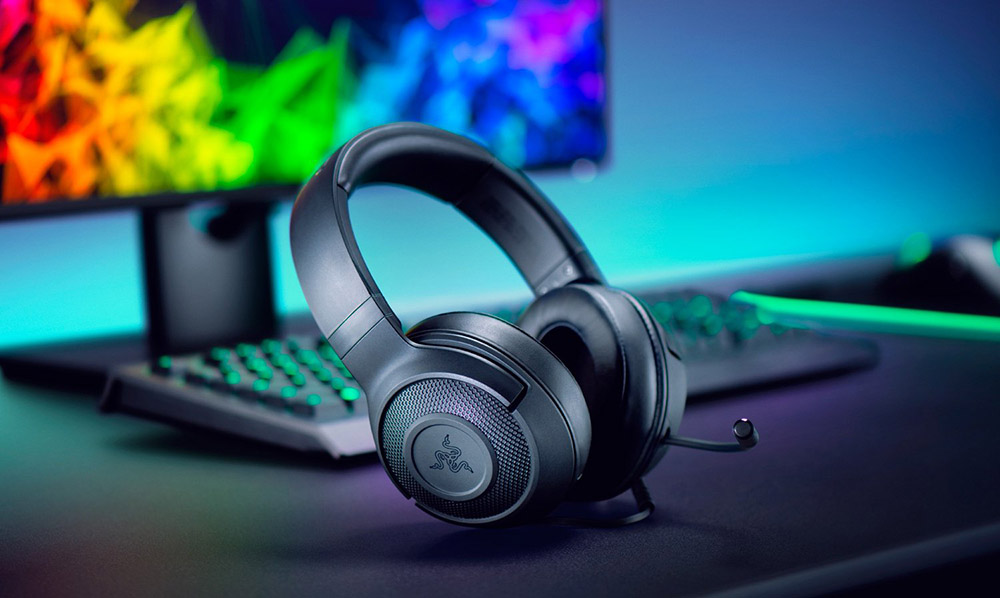 The Razer Kraken X for Console is the perfect headset for console players, bringing the best audio quality and voice comms to the living room, bedroom or wherever you want to game, whether it's on Xbox, PlayStation or Switch.
Using custom-tuned 40mm drivers in the earcups, the Kraken X gives amazingly clear, rich sound, from the quiet footsteps of approaching enemies to the thundering explosions of an all-out battle. And for competitive games, there's nothing quite like the Kraken X for positional audio.
Coming in at an ultra-light 250g, the Kraken X for Console is designed for long-term comfort during intense play sessions. The ear cups are fitted with plush memory foam cushions for excellent comfort and noise isolation, with a soft, cushioned, adjustable headband for a secure fit with minimal head clamping. Sit tight and play for hours – your console gaming marathons are about to be a breeze.
Find out more at razor.com
2. CeX products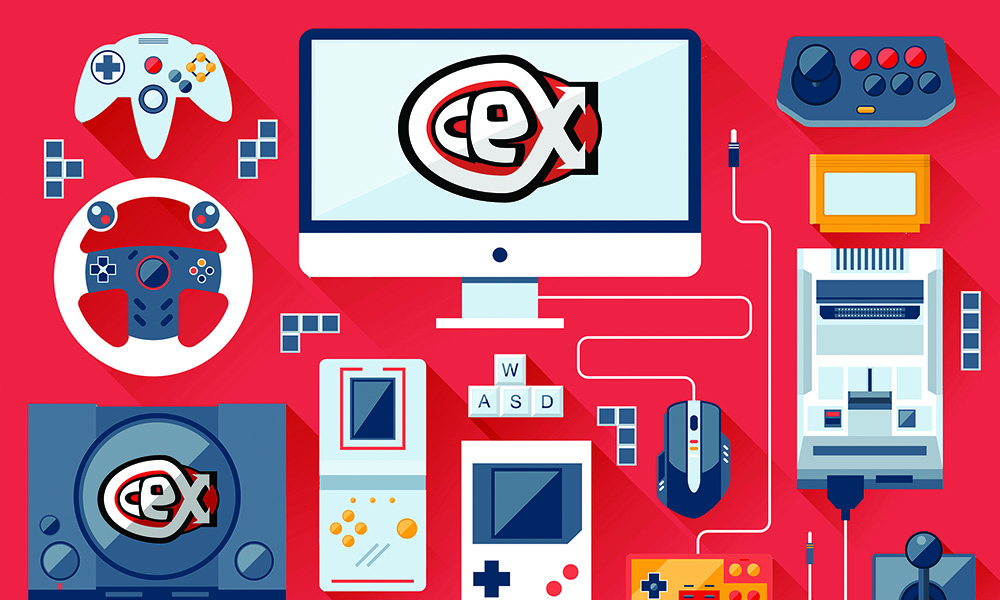 If you're in need of upgrading some parts or getting a pre-owned console for cheap, CeX is a great company to keep in mind.
They buy, sell and exchange a range of technology and entertainment products including mobile phones, video games, DVDs and Blu-ray movies, computers, digital electronics, TVs and monitors, and music CDs.
Buying new tech can be expensive, but it pays to be prudent.
If you're considering an upgrade, remember that your old tech and games can save you cash. You'll get more if they're in good condition. Keep the box and accessories these could add value.
CeX has the widest choice of phones, tablets, electronics, and games, all with a free 24-month warranty. With over 380 stores, they are the UK's leading second-hand tech and entertainment retailer.
Find out more at uk.webuy.com
3. Arcade Depot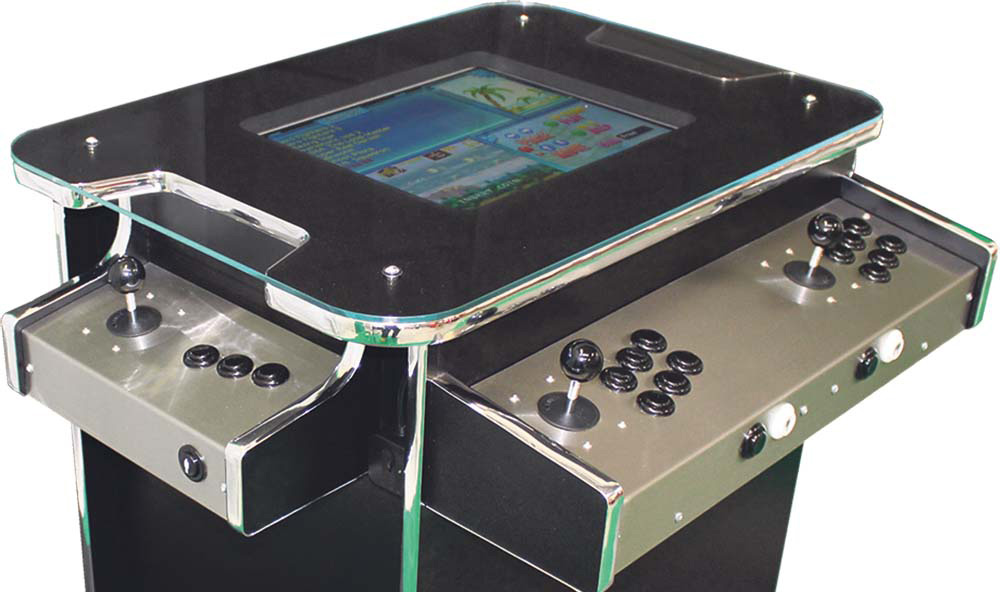 Who remembers the 70s and 80s? Take back a bit of the past with a retro arcade machine, including all the classic games you remember. Pac-Man, Space Invaders and Donkey Kong just to name a few.
Arcade Depot's UK-built machines are the perfect addition to an entertainment space, with a variety of styles, finishes, and themes to choose from. With at least 60 games there is something for the whole family to enjoy, just plug it in and start playing.
With more than 10 years of experience manufacturing arcade machines, the Arcade Depot bring you premium arcade machines at affordable prices.
Their designs have been refined to offer the best looking, best performing, and most practical machines available today. These machines would look great in your home bar, man cave, games room or living room.
Find out more at thedepot.uk
4. MSI Computers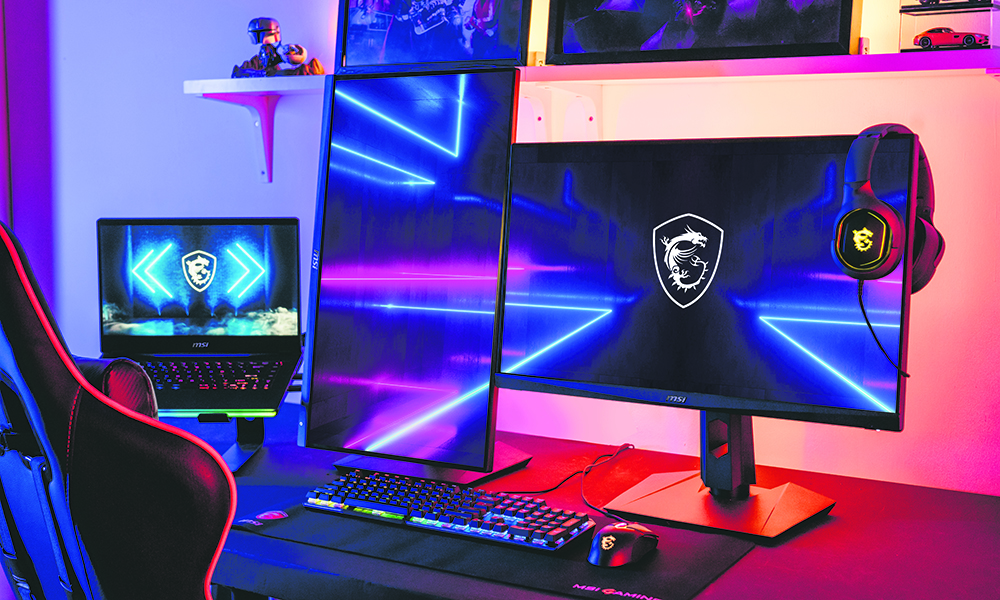 Thinking of purchasing RGB peripherals for friends and family? Well, look no further. Whether you're after a gift for a casual gamer or a professional, they've got you covered – offering premium mechanical keyboards, high-fidelity headsets, ultra-high DPI gaming mice, wireless gaming controller, and lightning-fast surfaces to go with them.
Looking for a hardware upgrade? MSI offers the latest in groundbreaking GeForce RTX 30 Series Graphics Card as well as powerful AMD 5000 series. The ultimate MSI gaming experience wrapped up just for you.
In the gaming gift guide, you could find reviews and recommendations from the best gaming and technology media, giving you a quick grasp of why it's worth investing in high-quality gaming peripherals.
Find out more at uk.msi.com
5. Wifi UK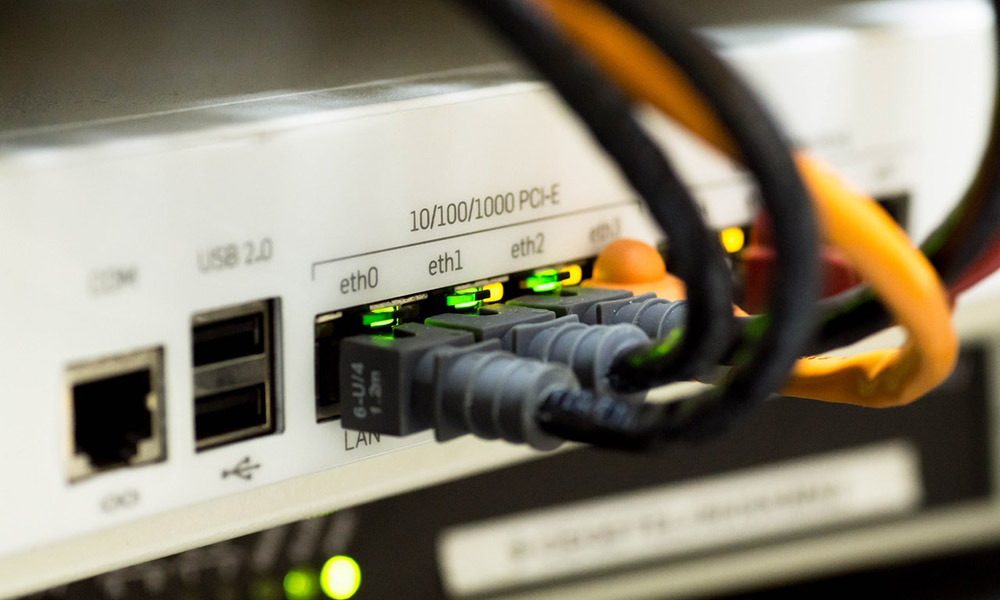 Have you ever experienced endless buffering when you stream music or videos? Or weak Wi-Fi signals in different rooms?
Wi-Fi UK understands how important connectivity, reliability and convenience may be to you. Which is why they have created a powerful Mesh Wi-Fi network to guarantee that once you are connected, you stay connected.
Wi-Fi UK allows your devices to connect to their full potential. No more Wi-Fi complaints from the kids. Just smooth 4K Netflix, Apple TV streaming and Sonos speakers play with ease.
Mesh Wi-Fi uses your internet, then spreads it across the property via intelligent access points. Each has three powerful antennae to guarantee uninterrupted communication between access points, creating blanket-like coverage.
The team design and install the system then set it up in 90 minutes. There's no drilling or wires to run and it works with any internet providers.
Find out more at meshwifi.co.uk
6. Kano Computing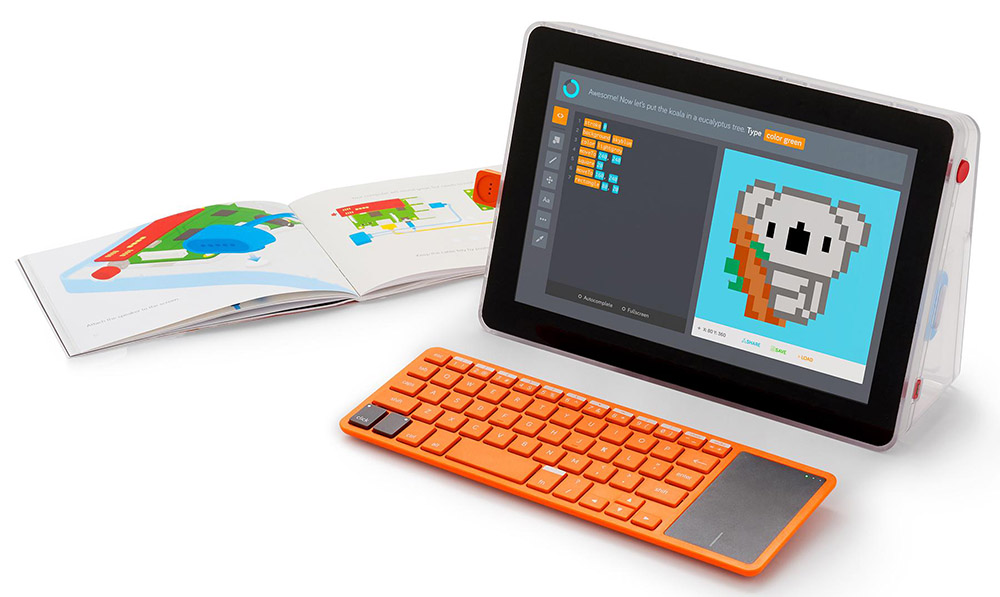 Learning how to code is a valuable skill in many professions today. This is why schools are encouraging children to master this from as early as the age of five. Teaching little ones how to code can be challenging though; which is where Kano comes in.
Build a tablet, learn to code games, apps, and music with a DIY computer kit that teaches kids how their PC works. Children can put together the hardware aspects of a computer themselves while discovering the bits and bytes that keep the technology running.
Kano's coding kits make teaching how to build computers fun with themed hands-on play. Disney Frozen 2 and Star Wars, along with Harry Potter, are among the themed games that Kano offers. Anyone can give kids an incentive to learn basic coding.
The make-your-own computer firm has designed its kits so that children can be guided through loops, logic and variables using puzzle games and challenges.
Find out more at world.kano.me
7. Retrosix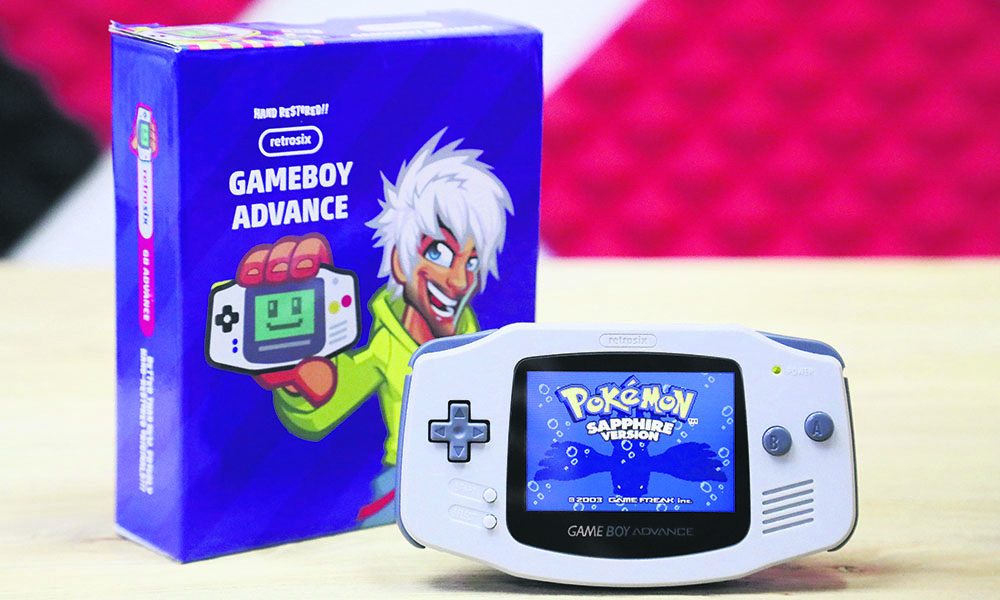 Do you remember the sheer exhilaration you experienced while playing your first gaming console? Get ready to take yourself back to pixelated paradise this Christmas with RetroSix.
RetroSix was formed by a small group of gamers passionate about all things retro. Their focus is restoring original consoles to like-new, adding modern tech to vintage consoles.
You can experience the nostalgia of your favourite games without the limitations of old outdated hardware. RetroSix believe that products nowadays are mass-produced and not designed to last; and are here to change this.
RetroSix was formed to provide hand-built products with limited quantity and restored to absolute gaming perfection.
All work and improvements are carried out in the UK, in-house, by hand. Attention to detail is provided for every customer.
Find out more at retrosix.co.uk
8. Dan Clark Audio Aeon headphones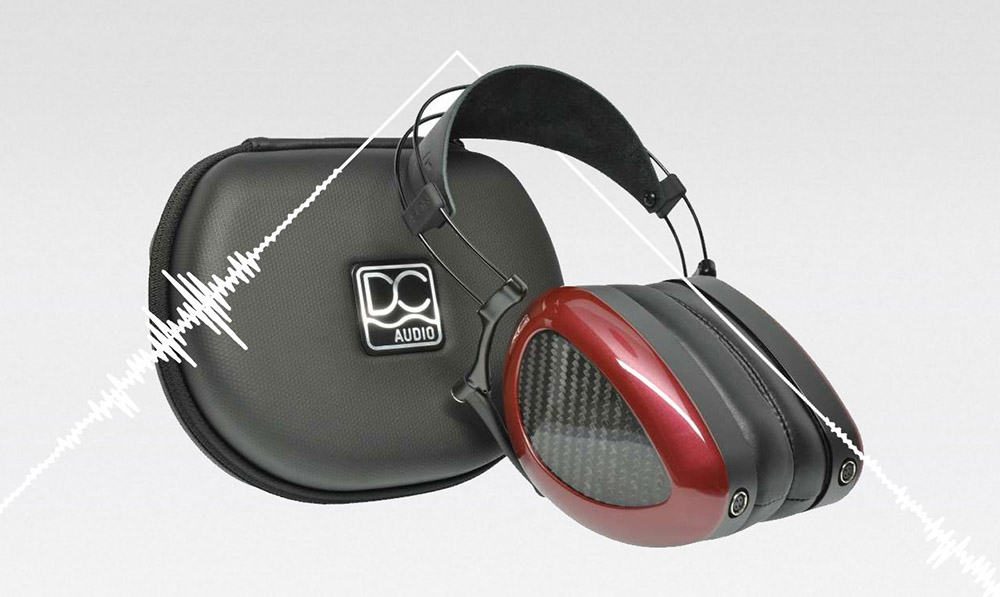 It's time to listen up. Multi-award-winning brand Dan Clark Audio has unveiled the latest in high-performance headphones in three different series: Aeon, Ether and Voce.
Why the multiple awards? Dan Clark Audio's headphones pull off a game-changing feat; their advanced planar magnetic and electrostatic drivers are engineered to deliver outstanding sound quality. Yet they are among the lightest, most comfortable headphones on the market, perfect for those long gaming marathons.
The company achieves this by building its models from the ground up, avoiding off-the-shelf components and insteadq creating its own proprietary technology, for exceptional results.
These headphones reach 'out of your head' and play your favourite sounds with their full emotional impact. Immerse yourself for hours on end, with absolutely no fear of headphone fatigue.
Find out more at electromod.co.uk
9. CCL Computers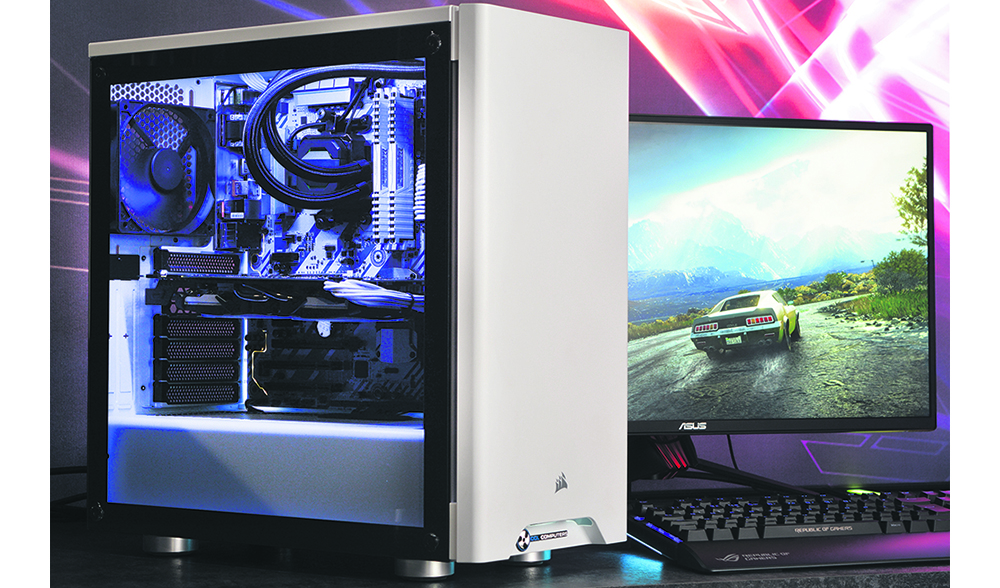 Next-level gaming is here, with the multi-award-winning CCL Reaper GT gaming PC, featuring the 2nd generation AMD Ryzen 7 processor and NVIDIA GeForce RTX 2070 graphics with Ray-Tracing technology.
Housed in a sleek Corsair Carbide chassis with a tempered glass side panel, the Reaper GT offers great value, performance and upgradability.
Enjoy blistering speeds with fast 3000MHz DDR4 memory and NVMe solid state drive with read speeds of up to 3500MB/s and write speeds of 1200MB/s. Keeping the system running cool and silent is the Corsair Hydro Series high performance liquid CPU cooler.
All CCL systems are expertly built and tested and come with a three-year collect and return warranty as standard.
Find out more at cclonline.com
10. Defy Gaming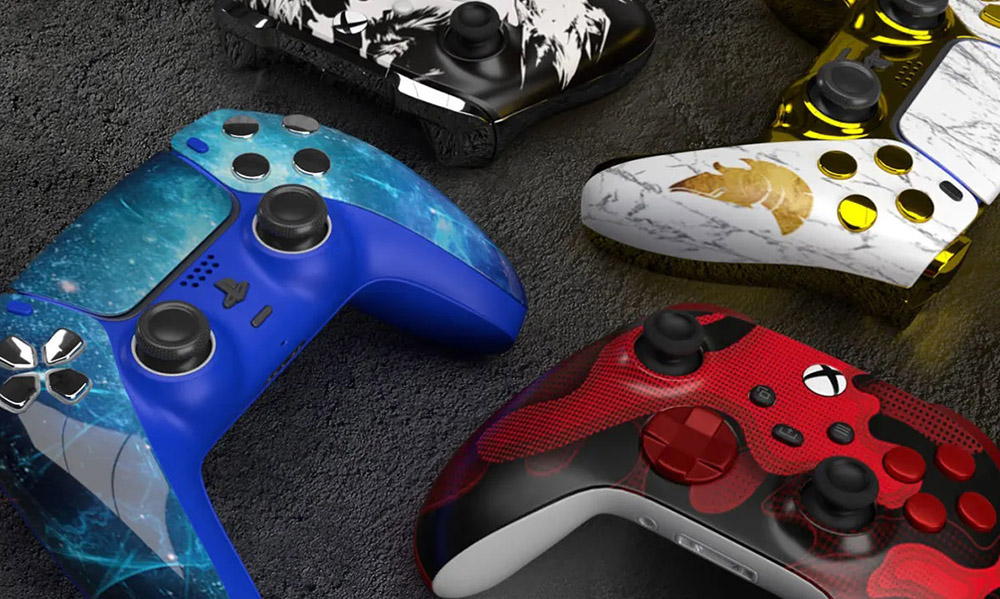 Defy Gaming provides the opportunity to build your own personalised custom controller individual to you. For a completely bespoke gaming accessory, the online controller builder allows you to personalise and customise every aspect of your controller with thousands of possible design combinations on offer.
Personalise controls for PlayStation, Xbox, and Nintendo Switch. Defy Gaming only use brand new controllers from Sony, Microsoft and Nintendo and include warranty as standard.
Defy Gaming also caters to the more serious gamer, providing a variety of controller upgrades such as interchangeable thumb sticks, trigger extenders and rear paddles for PlayStation and Xbox controllers.
With the largest selection of options to customise your controller worldwide, Defy Gaming are the biggest providers of custom controllers in the UK. The team offer fast dispatch, free tracked delivery in the UK, worldwide shipping and warranty is included as standard.
Find out more at defygaminguk.com
To see your company in any upcoming features we are arranging please email laura@hurstmediacompany.co.uk or editorial@hurstmediacompany.co.uk