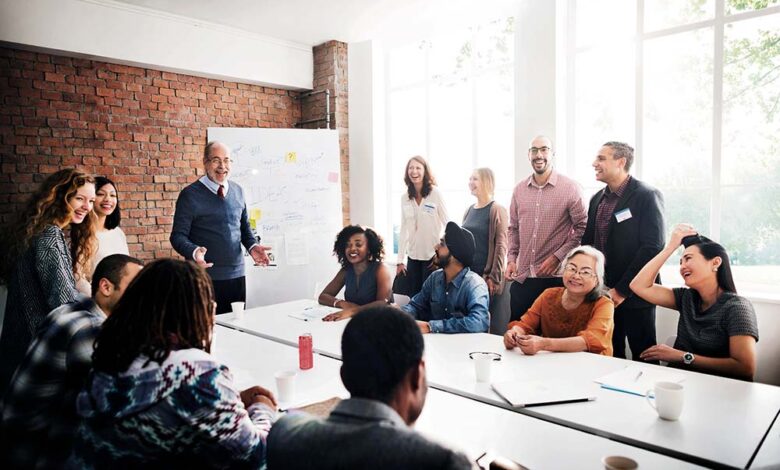 Make sure your diversity commitment has real meaning and ensure it stands the test of time.
Diverse workplaces are productive workplaces. A mix of employees of different backgrounds, races, genders and sexualities with varied life experiences makes for a more efficient and creative workforce, and research shows that companies with an inclusive culture are twice as likely to exceed their financial targets. By expanding their recruitment beyond the 'pale, stale and male' culture that dominated workforces in the past, companies are opening up their businesses to a wealth of talent and a world of more efficient, creative problem solving. Global finance company KPMG recently committed to having 29% of its workforce hail from working-class backgrounds by 2030, paving the way for greater opportunities for graduates and job seekers from less fortunate economic circumstances.

The first step in building a diverse workforce is to foster a culture in which diversity can thrive. If individuals are hired, but later not made to feel included, supported, or understood, it can create friction between colleagues and ultimately have a negative impact on productivity down the line. Structuring the company mission statement to champion diversity and inclusion is vital, as is regularly educating and coaching your staff on inclusion. Workshops and training courses which allow staff to gain greater understanding of their colleagues' circumstances will create a more powerful team of varied minds that can listen to and respect each other. Without the necessary training, coaching and support in place, any active diversity hiring can be perceived as a tick-box exercise and will not achieve the same results.

Once a culture of inclusion has been established, business owners should employ appropriate methods to access a diverse talent pool. Dealing with recruitment companies who actively hire diverse workforces is a start, but if you are recruiting directly there are various methods you can use to make sure the job is done efficiently. This begins with the wording of job advertisements to make them more inclusive, avoiding jargon or corporate language that might alienate applicants, or wording that might subtly discriminate against different ages, genders or religions.

Telling candidates that you are actively seeking to employ from a diverse range of backgrounds will also cast the net wide. Ensuring hiring managers see only 'blind' CVs – CVs which contain no personal data such as names and date of birth, will ensure that any unconscious bias does not impact recruitment and that the hiring is based entirely on work experience and merit. Once the interviewees are selected, you will also need to create a diverse interview panel which reflects your inclusive culture and allows for a broader spectrum of opinions on your new hire.

Once you have hired your staff, maintaining your healthy and diverse workforce is key for staff retention. Ongoing training and coaching is required, and you may want to consider employee-led diversity and inclusion groups. Electing in-house diversity and inclusion officers who people can approach for information and support, and arranging regular wellbeing check-ins with all staff will contribute to the productivity and health of your employees.
To see your company in any upcoming features we are arranging please email laura@hurstmediacompany.co.uk or editorial@hurstmediacompany.co.uk