TV personality and Celebrity Gogglebox star Rylan Clark talks about his Christmas activities, Celebrity Masterchef and his brand new kitchen.
Rylan says the luxurious new kitchen designed and made by Wren Kitchens is the 'social hub' of his home. Complete with a champagne fridge, voice-controlled lights and four ovens, the room is the focal point for festivities when things got very merry.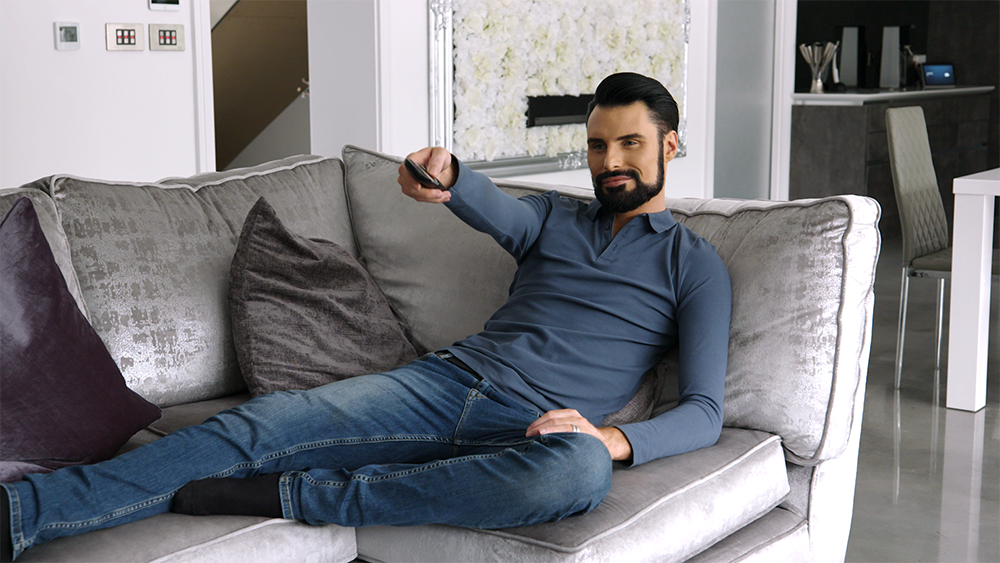 Have you made any new memories in this kitchen over the holidays?
"On Christmas night there was my mum and my mother-in-law singing karaoke sprawled across the kitchen island, I'm still trying to shake it out my head!"
What's your favourite feature of your new kitchen?
"It's really tough to say my favourite part of the kitchen, but I love my drinks fridge. Growing up I used to love watching Absolutely Fabulous and always wanted a Champagne fridge."
Are there any extras that you knew you wanted?
"My coffee machine is genuinely one thing I couldn't live without."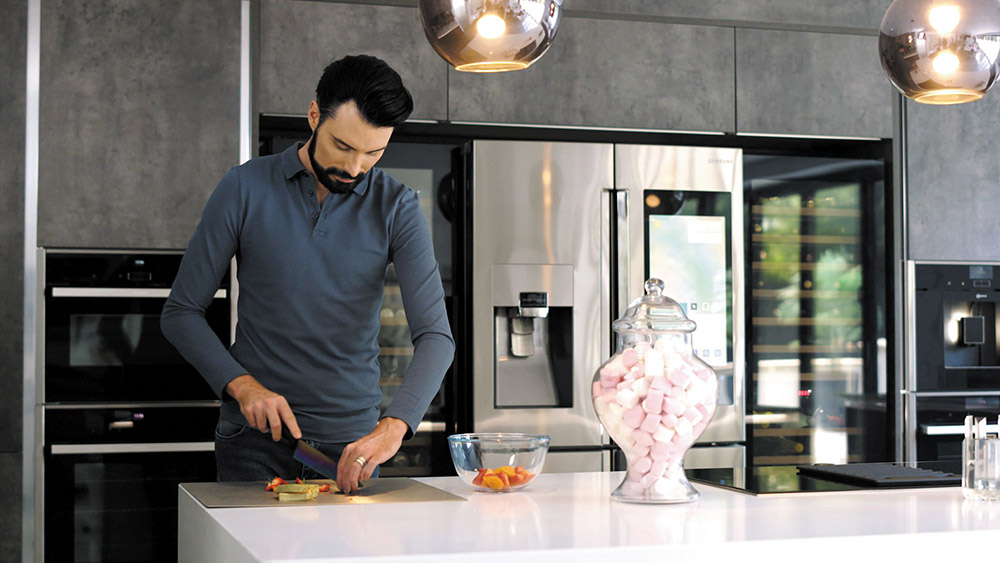 Is your daily routine different after the renovations?
"It's changed so much. The first thing I do every morning is walk down the stairs and I come into the kitchen, it's the first thing I see and it's the first place I go."
After your experience on Masterchef, how has your relationship with your kitchen changed?
"I lead a busy life but when I'm home I love to cook. I did do Celebrity Master a few years ago and I was the runner-up – some people call me the people's champ. But everyone always bullies me in my family. Whenever they come over, they say well you've got to cook MasterChef, and they take the mickey out of me a bit."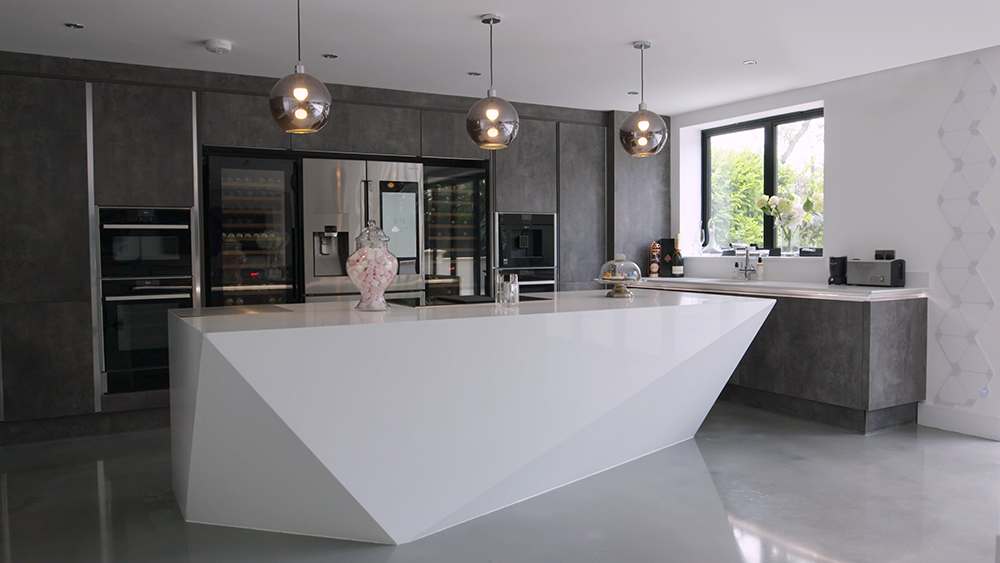 Why did you decide on this particular aesthetic?
"I went for the Milano Elements range because I really wanted a concrete look to the kitchen. My house is quite industrial, there is a lot of stainless steel and concrete-looking floors, and the Milano Elements for me was exactly what I wanted.
"I also went for the Miele dishwasher which is knock to open. Purely for the fact that I wanted to knock on the dishwasher door and watch it open automatically."
What do you recommend our readers to do if they want to design their dream kitchen?
"My top-tip for anybody is to go into the store, feel and touch everything and decide if you want a gloss or matt finish. See the worktops and islands, play with the appliances – for me it was like being in a kid's playground, but for adults."
To see your company in any upcoming features we are arranging please email laura@hurstmediacompany.co.uk or editorial@hurstmediacompany.co.uk