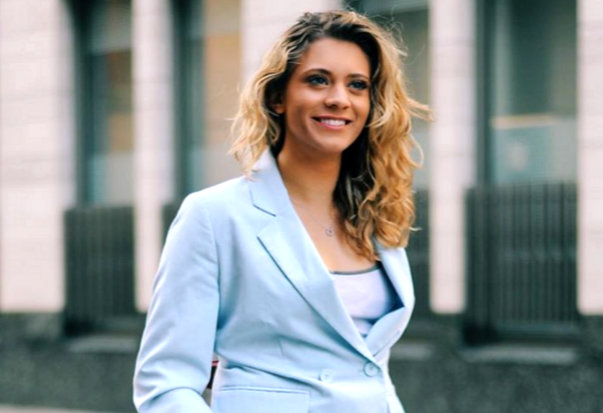 The Apprentice star and tennis coach on going on I'm a Celebrity – and why Love Island's Curtis is the man for her…
Interview by Lynn Carratt
What have you been up since The Apprentice?
'I've been expanding my tennis business, which is going really well. We've now got a team of 30, and I'm working really closely with the LTA (Lawn Tennis Association) which is exciting. I've also been doing a lot of motivational speaking, which is nice. I like inspiring teenagers who want to get into business.'
Do you think the show changed your life?
'It did, as it allowed me to do what I do now. You can go on The Apprentice, and it can either do nothing for you or it can do everything for you. It's really down to how you're perceived. It's shown me that I can do anything I want to. I can take on new projects and new tasks, and it's definitely improved my self-esteem.'
Where you worried about how you would be perceived?
'Before going on the show, I was advised to take down all my social media accounts, but throughout the whole show I had less than five negative tweets, which was terrific. I think I came across quite well, if not a little bit weird!'
How do you keep fit when you're always so busy with work?
'I'm a qualified personal trainer and I play tennis regularly, which is excellent for burning calories after I've treated myself. I also salsa dance – sometimes I dance three to four times a week.'
As someone who became famous from a TV show what would your advice be to the Love Island contestants now they're out of the villa?
'Love Island is so tricky because I know how intense it is behind the cameras. They shouldn't take anything personally, as hard as that sounds.'
Would you like to do more TV?
'My absolute dream would be to go on I'm a Celebrity. While I was travelling I ate tracheoles and scorpions, so I'd love the challenge of the jungle. I also hold a secret ambition to become a Blue Peter presenter!'
Is dating in the public eye difficult?
'It's not much different to before The Apprentice, except now I get the opportunity to meet more people. My ideal men in the public eye would be Sam Thompson and Curtis Pritchard.'
Sabrina is available for motivation speaking on business and runs her own tennis events company mytennisevents.com