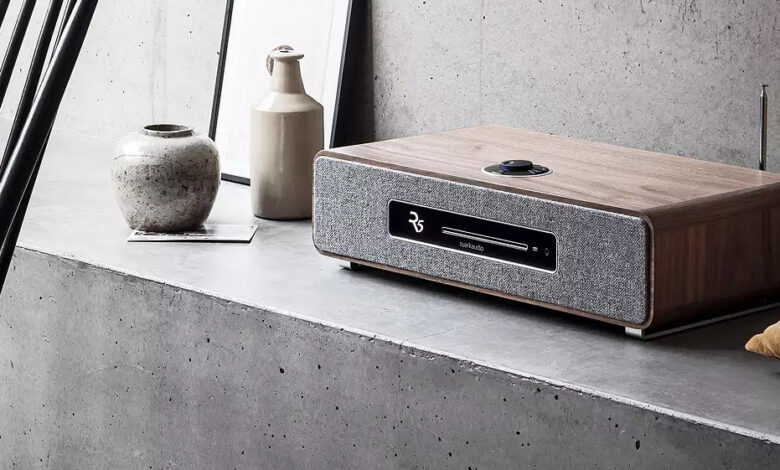 Here we take a look at some of the best Hi-Fi micro Systems for every budget. So, get ready to shrink your set-up, save space and downsize your Hi-Fi.
1. Sony CMT-X3CD Bluetooth Flat Micro System

At the entry-level end of the micro system spectrum, we have this flat-design, space-saving unit from an ever-reliable maker, Sony.
This compact offering comes in at a size of: height 17.3cm, width 34cm, depth 9cm.
This Bluetooth box features a host of features, including an AUX line-in, and FM tuner, with 20 station presets and memory, a concealed 64 track programmable CD player (so no need to ditch the discs just yet), MP3 playback facility, a sleep timer, a headphone socket and 1 USB port for connectivity and device charging.
It packs all this into a discrete-looking box with a decent-for-its-size power output of 20 watts.
Visit argos.co.uk
2. JVC UX-D750 Wireless Traditional HiFi System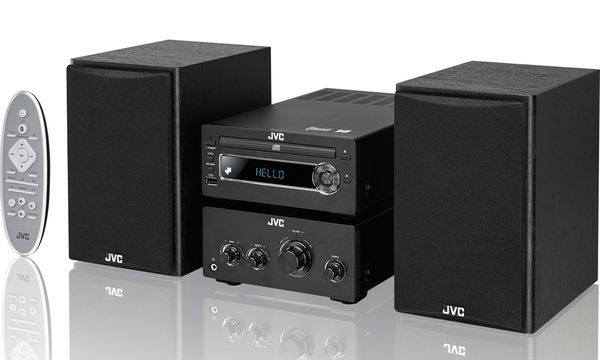 While the name might conjure up images of tweed jackets and gramophones, this little box from Sony is far from it.
Wirelessly stream your content from your smartphone using Bluetooth or pair with just a tap using NFC. Plug in a USB stick to playback saved music or choose from DAB and FM radio stations and one of their 50 presets. Chuck in a CD and pick from 5 preset EQ options to best suit your taste.
This mini offering comes in at a size of: height 15.5cm x width 16cm x depth 27.5cm, with speakers of size: height 20.5cm x width 13cm x depth 20cm.
This mini Hi-Fi from Sony boasts an output power of 100 watts.

Visit currys.co.uk
3. Denon D-T1 HiFi System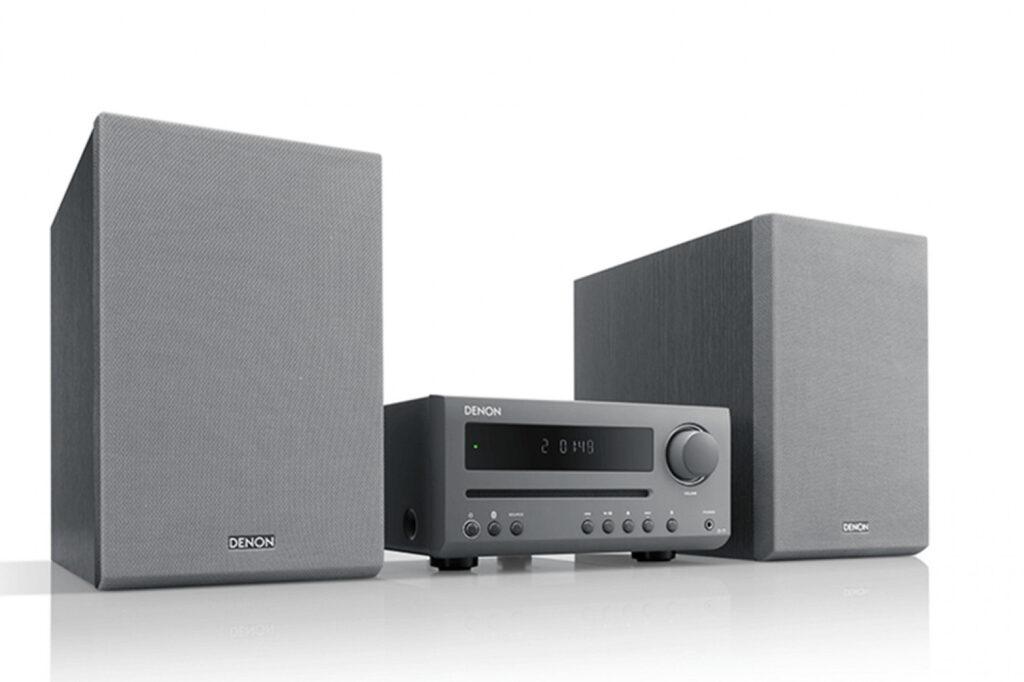 One of the most sophisticated mini-systems on the market, Denon's D-T1 was designed to fit discretely into your living room, kitchen counter, home office, or anywhere else space might be of consideration.
Connect wirelessly via Bluetooth to compatible devices, listen to FM/AM radio and play CDs and MP3s through this tiny unit's 2-way speakers (12cm woofer and 2.5cm soft dome tweeters).
Connect your TV, gaming console, or media player to the D-T1 with an optical cable and amplify your gaming experience or bring other content to life.
This space-age-looking unit comes in at a size of: width 21cm x depth 29.5cm x height 10.5cm.
Visit petertyson.co.uk
4. Pure Evoke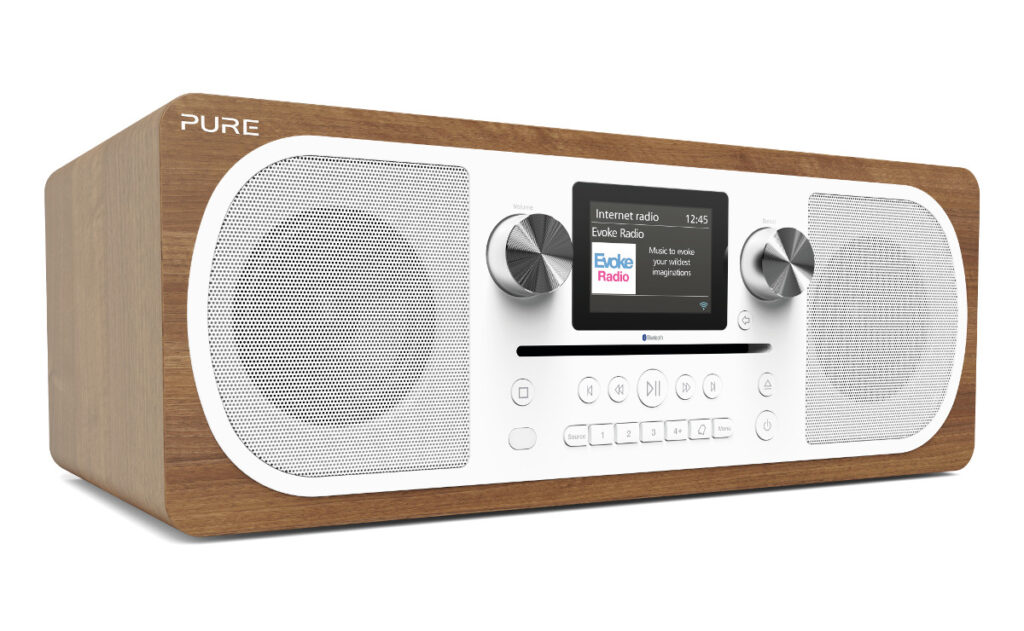 This Evoke C-F6 music system from Pure combines digital and internet radio, front-loading CD player and wireless connection for portable devices giving you a huge choice of listening options, all in a stylish wooden-looking case.
Controllable by app, this unit comes with WiFi, Bluetooth, 3.5mm headphone jack, and 3.5mm aux-In connectivity. It also features DAB+ radio, FM Tuner, Internet radio, and facilities to listen to other streaming services such as Spotify.
With a compact design and integrated speakers, this unit has a footprint of height 14.5cm x width 38cm x depth 22.3cm.
Visit hughes.co.uk
5. Denon D-M41 + KEF Q150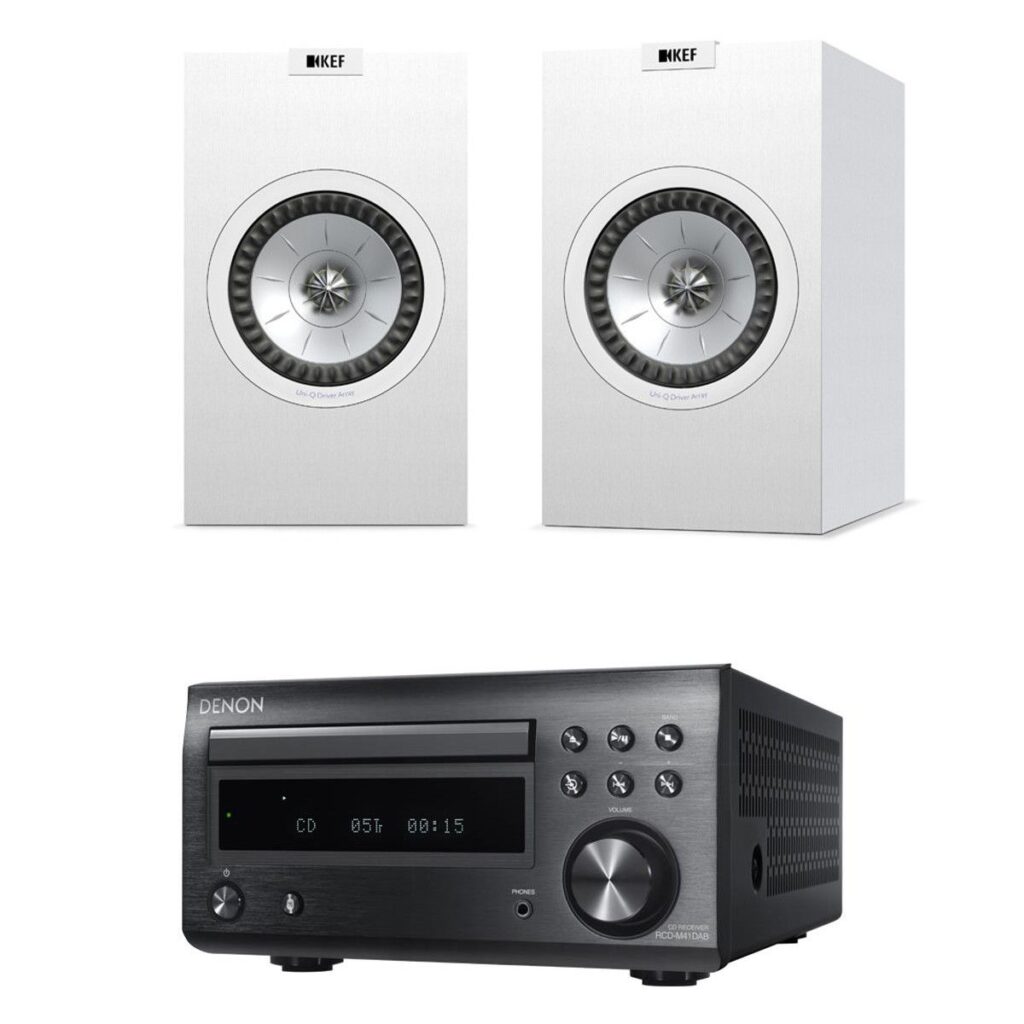 From hi-end retailer, hifigear.co.uk, comes this cool-looking bundle of specially chosen separates for your home mini system.
The Denon DM41 is a high-quality micro-system that integrates a range of design improvements on its predecessor that allow for superior sound quality and a more flexible level of connectivity and functionality.
Visit hifigear.co.uk
6. Technics SC-C70MK2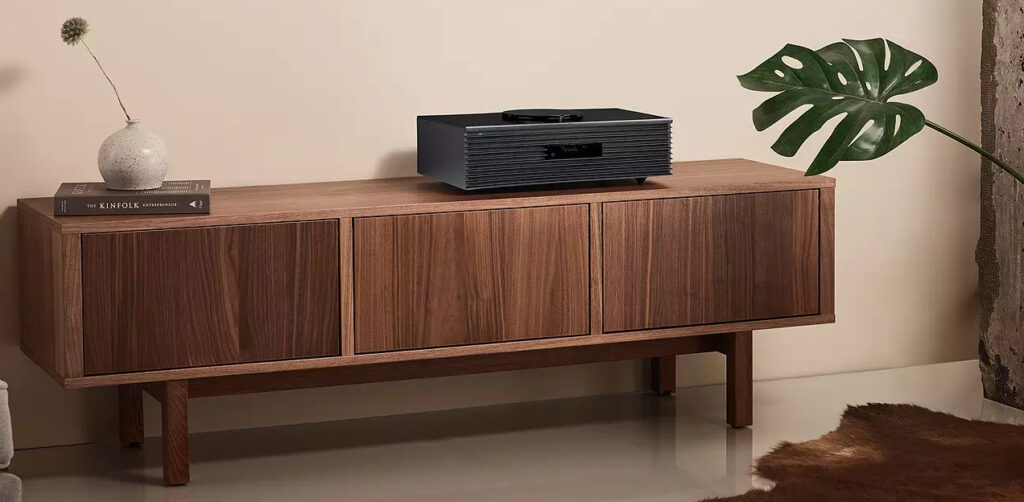 This serious-looking box covers a footprint of: height 14.3cm x width 45cm x depth 28cm and features an impressive sound stage for its size.
This is Technics' premium compact wireless speaker system and it really delivers, no matter where it's placed thanks to its 'Space Tune Auto' feature, which achieves perfectly-balanced sound at the push of a button by automatically adjusting the audio output according to its position in the room.
Technics have specially developed an 8cm diameter woofer unit and a 2cm dome tweeter for the SC-C70MK2, which features an acoustic lens, optimised for the newly-developed speakers, providing a more powerful and high-resolution output, perfect for filling a large room.
Visit johnlewis.com
7. Rega Planar 1, Rega IO & Monitor Audio speakers package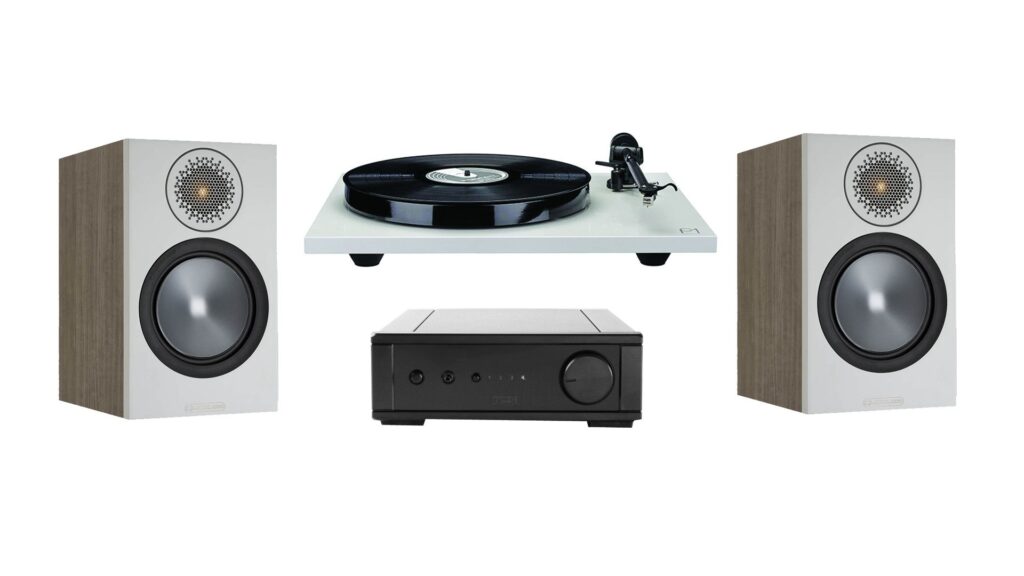 This awesome package is a micro system for the turntable enthusiast, so vinyl lovers pay attention!
This bundle features the brilliant Rega Planar 1 turntable and the and Rega IO Integrated Amplifier, especially complemented by the Monitor Audio Bronze '50s speakers and two 2m lengths of QED 79 strand speaker cable – everything you need for an outstanding vinyl playback system.
This bundle features the brilliant Rega Planar 1 turntable and the Rega IO Integrated Amplifier, featuring the Monitor Audio Bronze '50s speakers and two 2m lengths of QED 79 strand speaker cable – everything you need for an outstanding vinyl playback system.
The table's simple plug-and-play design means you can get it set-up in less than 30 seconds and features a UK hand-assembled tonearm, a low vibration motor, and a carbon moving magnet cartridge. The amp features an IR remote control, phono input stage, two line-level inputs for connection to a CD player or network streamer, and a high-quality headphone output.
The amp's dimensions are: width 18cm x depth 29cm x height 6.8cm. The speaker dimensions are: height 28.1cm x width 16.6cm x depth 26.8cm. This little package is capable of kicking out a decent 30 watts per channel.
Visit hifigear.co.uk
8. Ruark R5

The Ruark R5 is a fabulous-looking DAB, DAB+, FM, Internet radio, CD, Bluetooth and Wi-Fi wireless all-in-one music system equipped with a room-filling sound and gorgeous looks.
This statement piece features a full complement of wireless and wired connections, truly making it an exemplary all-in-one system for both music and design enthusiasts everywhere. Stream music from your device over its high-quality Bluetooth, or access streaming services with the built-in Wi-Fi.
For the traditionalists, you can also play CDs, or tune into radio stations from all over the world. It's multi-room ready, and boasts the beautiful design and high fidelity audio that Ruark are renowned for.
The Ruark Link App allows for full control of the R5 from your tablet or smartphone.
This awesome-looking unit comes in at a size of: height 14.2cm x width 52cm x depth 30cm.
Visit johnlewis.com
9. Naim Mu-so Wood Edition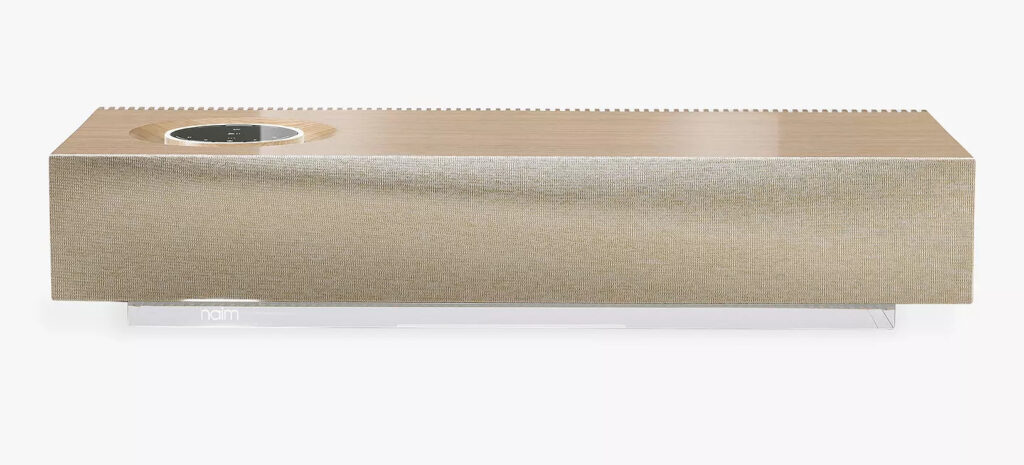 Here we have something altogether different! This piece of art will look amazing in your home and will get your guests asking 'what is it?'
Well, this is the premium wood addition of the award-winning Muso twice-generation wireless speaker system. It features expertly lacquered, sustainable Ayous hardwood and a unique woven speaker grille, which makes it ideal for homes with classic or contemporary interiors.
It combines Naim's British, authentic audio expertise with the latest music-streaming technology and easy playback from all your devices. Finely tuned by engineers in Salisbury, it combines 45 years of their Hi-Fi mastery with top-of-the-range streaming technology and premium design quality.
Despite its size, this treasure is rated at 450 watts power output.
Dimensions of the unit are: height 12.2cm x width 62.8cm x depth 26.4cm.
Visit johnlewis.com
10. T+A Caruso All in One Music System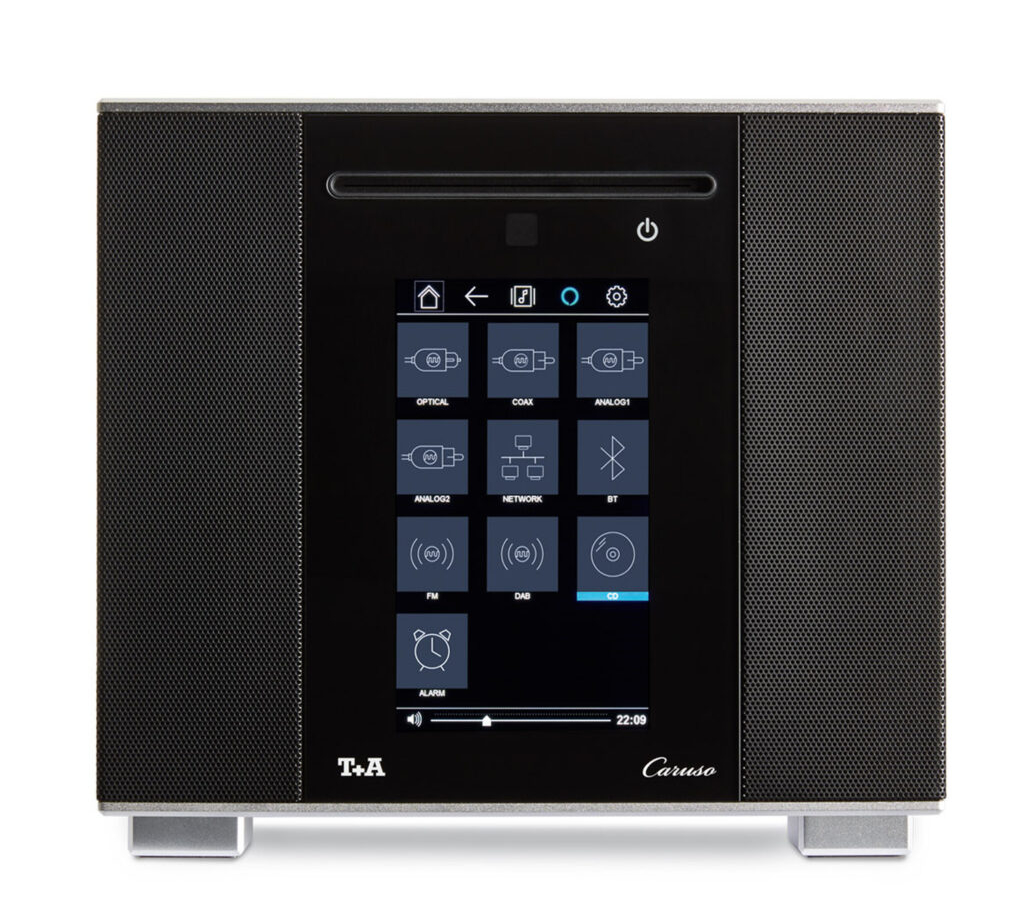 The name Caruso is now a byword for compact all-in-one systems, as the system offers top-flight, impressive features and sound quality despite its compact size. If you want the best of the best then look no further.
The Caruso caters for all modern music sources: it integrates streaming from a network or the Internet, Spotify Connect and AirPlay, as well as the classic CD, DAB+ and VHF radio receivers. It even includes a bidirectional Bluetooth module and inputs for analogue and digital sources such as TV sets.
This easy-to-use unit reproduces sound from all these sources in outstanding quality via its seven integral loudspeaker systems. Three power amplifiers with 100 watts continuous power for the subwoofer system and 50 watts each for the mid / highrange units are coupled directly to the loudspeaker chassis.
This means several different sound characteristics are available, ensuring that the system always delivers excellent sound quality, regardless of its positioning. For a device this small – the sound experience is incredible.
Dimensions of this box of tricks are height 27 x width 29 x depth 29cm.
Visit petertyson.co.uk
To see your company in any upcoming features we are arranging please email editorial@hurstmediacompany.co.uk