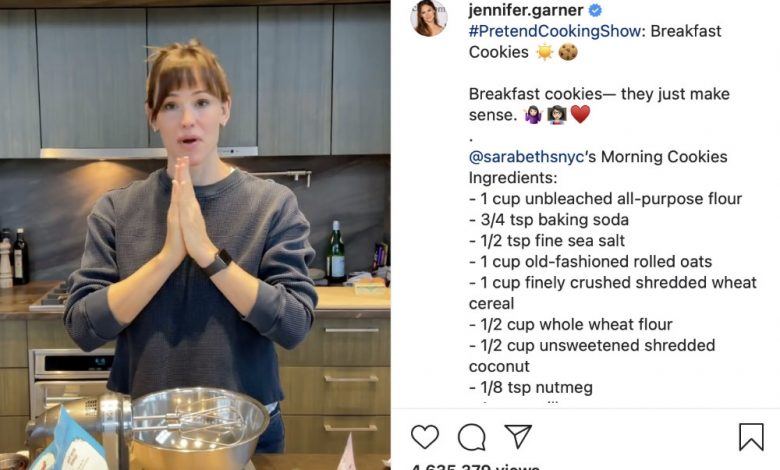 Lockdown saw celebs all over the world getting creative in the kitchen, from Holly Willoughby baking bread to Kimberley Walsh's seriously impressive Twix chocolate cake! Want to up your own cooking skills to create some equally mouth-watering dishes? The following celebs have a little helping hand with these must-have kitchen gadgets.
Create professional veggies like Vicky Pattison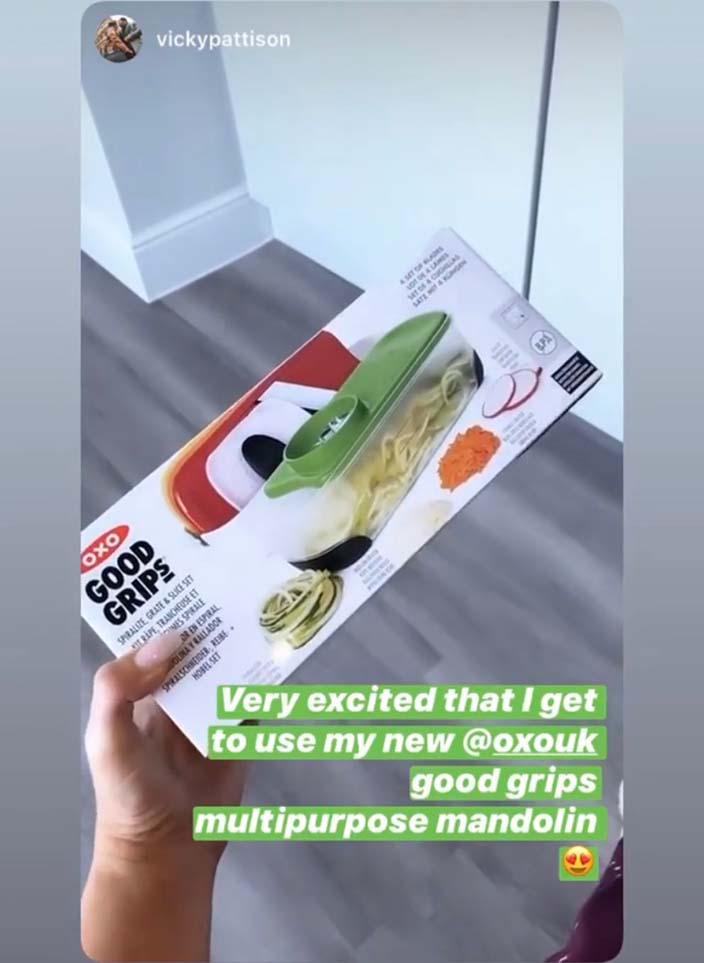 Vicky Pattison proved herself as a worthy chef reaching the Celebrity Masterchef finals back in 2019, and has been creating tasty meals ever since! The star's a big fan of a handy kitchen gadget, recently showing her fans her new Oxo Chef Mandolin. "Very excited that I get to use my new @oxouk good grips multipurpose mandolin," Vicky wrote on her story. Creating up to 21 different cuts, with different thickness settings for chunky or thinner strips, it also offers four different blades; straight, wavy, julienne and French fry
Make your own curry like Courteney Cox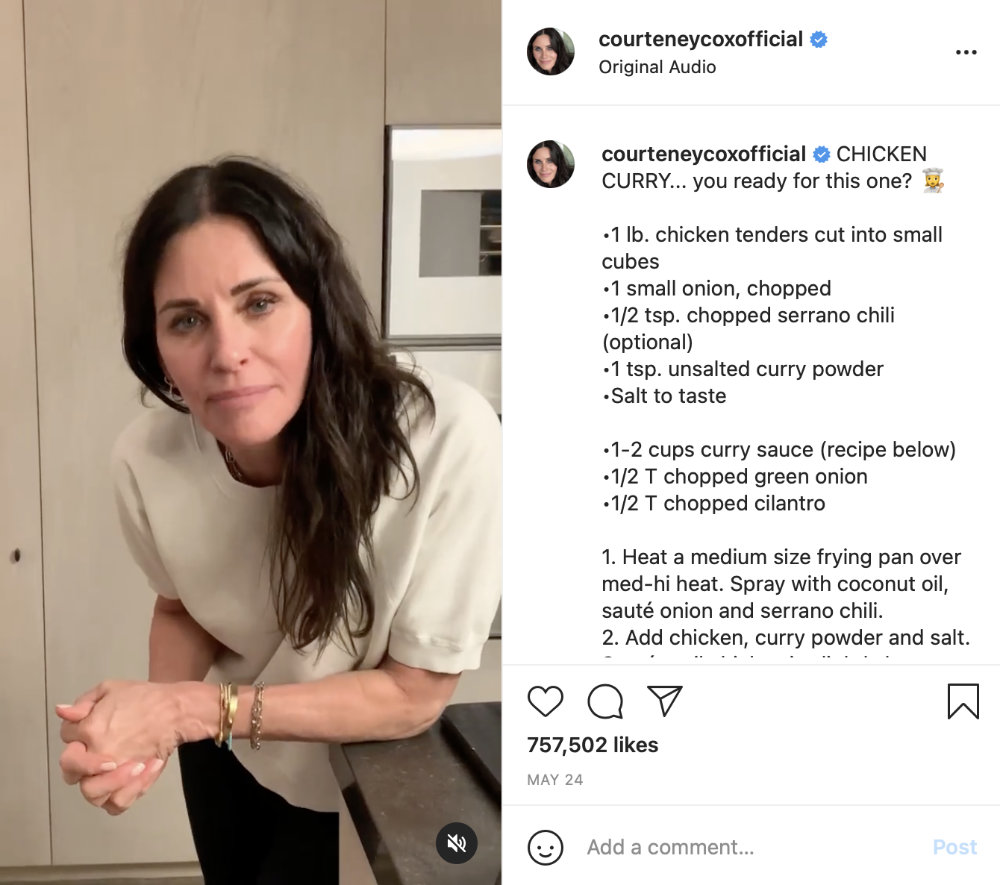 We love watching all of Courteney's cooking videos, however, this chicken curry really took things up a notch! Making a curry paste then a separate sauce from scratch, the Friends star can be seen chopping away – not to mention using her trusty food processor to help speed up the process. While we can't tell you for sure what brand she uses, we've long been fans of the Magimix 5200XL Premium, which slices, grates, chops, whisks, blends, kneads, presses and cuts. "Damn, that's good," says Courteney about her finished dish – feel free to send some our way…
Up your coffee game like Kelly Brook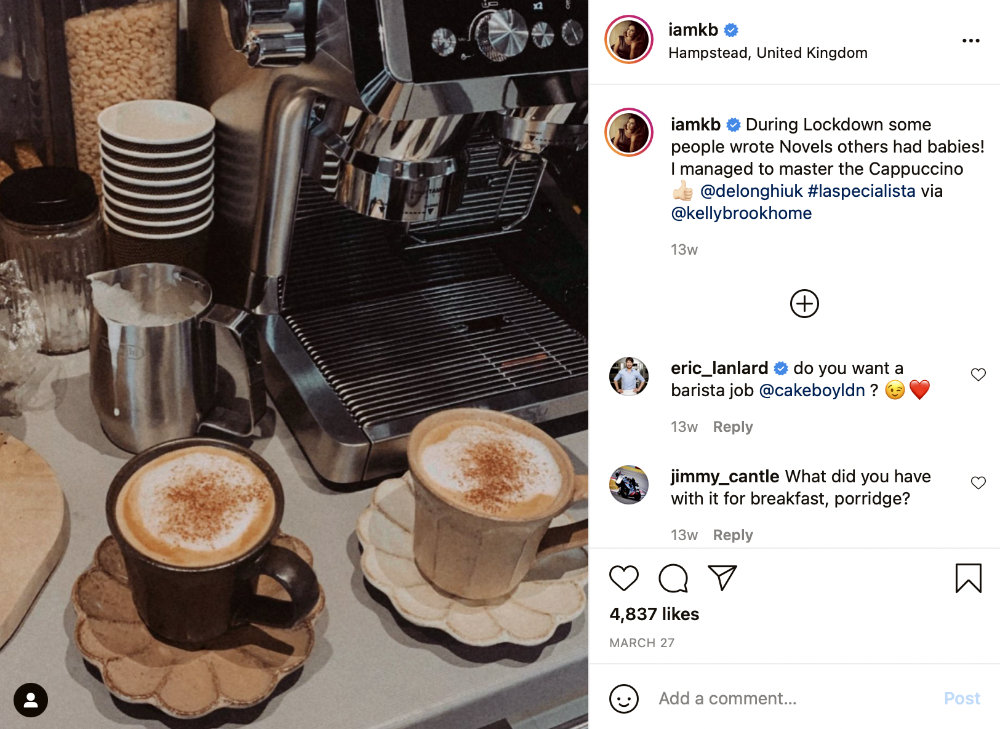 If, like us, you can't go for longer than an hour or two without a cup of the good stuff then it's good to know there are at-home gadgets you can invest in that do just as good a job as your regular barista. Take Kelly Brook and her lockdown purchase – this pretty impressive De'Longhi La Specialista Maestro coffee machine! "During Lockdown some people wrote Novels others had babies! I managed to master the Cappuccino [sic]," the star wrote back in March. A premium barista machine for coffee connoisseurs, it's been created to enhance every individual beverage preparation and makes the most out of every bean.
Serve family feasts with ease like Nadia Sawalha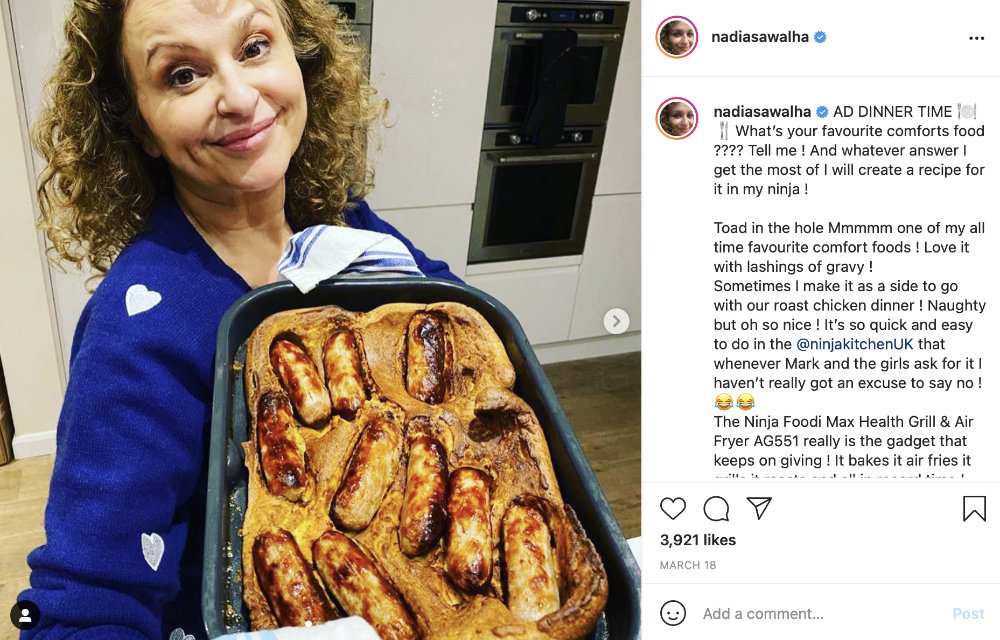 How good does this toad in the hole look from Loose Women presenter Nadia? Another celeb who's often seen posting her feasts on Instagram – her roast dinners alone should be available on Deliveroo – it's amazing to see that this meal has actually been created without the use of a standard oven! The Ninja Foodi MAX Health Grill & Air Fryer Nadia used can air fry, bake, roast, dehydrate, grill and reheat, while it even comes with a digital cooking probe for perfect results every time.
Whisk up a storm like Jennifer Garner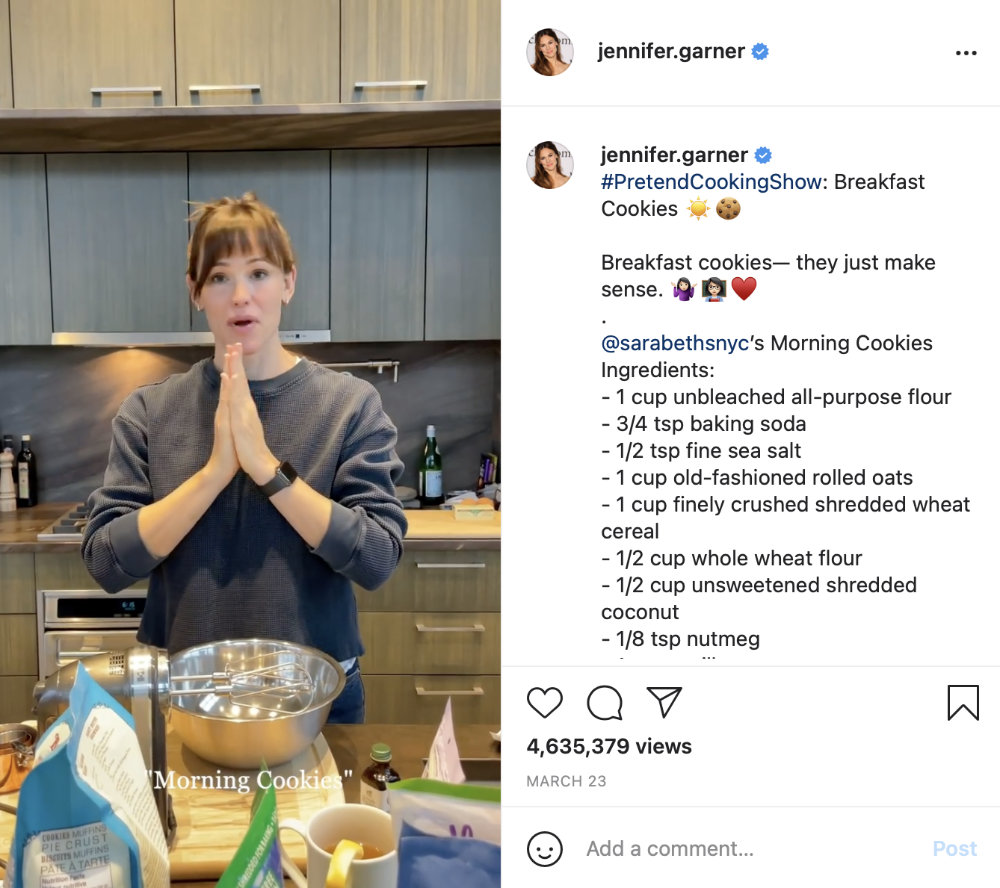 Hollywood actress Jennifer is another celeb who loves to bake – please tell us you've checked out the super-cute video of her making a birthday cake for her dog. Back in March she went out of her way to bake breakfast cookies for the crew on set of her latest movie – and can be seen saying "Oh my friend I've missed you," to her electric whisk! That's right – the star even admits she brings her measuring spoons and mixer along with her when she travels! We recommend the Kitchen Aid 7-Speed Hand Mixer – its turbo beaters are ideal for cake batter and cookie dough, while the balloon whisk whips heavy cream and beats egg whites and meringue with ease.
To see your company in any upcoming features we are arranging please email editorial@hurstmediacompany.co.uk