Planning your dream wedding can seem like a daunting task. There is so much to organise from the perfect picturesque venue that takes your breath away, the delicious food options from different caterers to making sure all the bridesmaids are in love with their dress design and colour. It can seem like a constant endless goal especially as the questions from loved ones start almost as soon as you get engaged. Now, take a breathe, make a plan and read this checklist. Here are some the best services on offer to ease your wedding planning:
1. Achnagairn Estate of Perfect Manors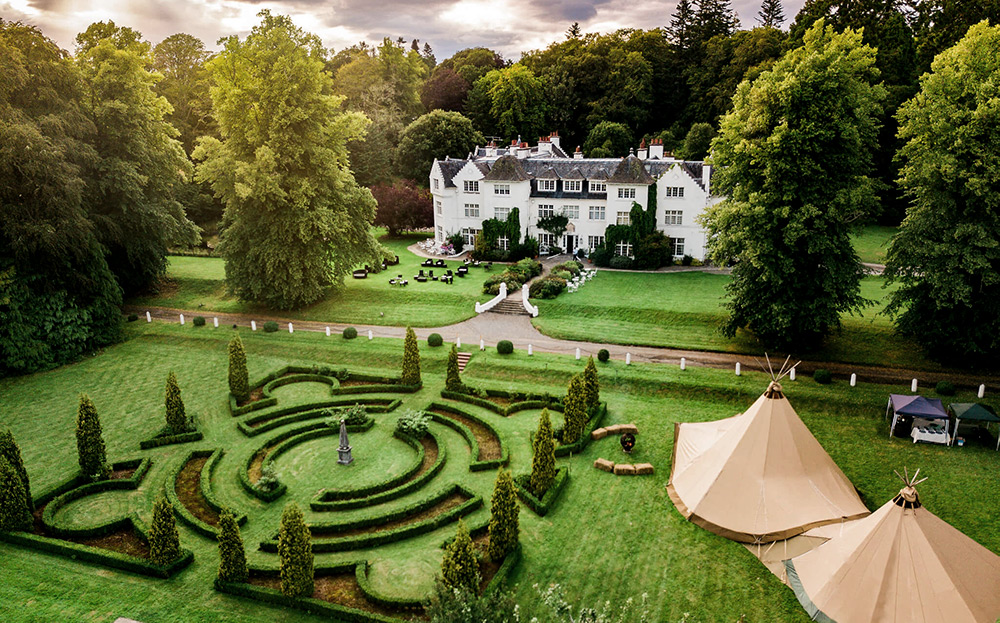 The prestigious five-star Achnagairn Castle in the Highlands of Scotland is often named as a top wedding venue in the UK. Here's what so special about this Scottish Highland castle for your wedding…
The ballroom is clearly the jewel in the Achnagairn's crown. Imagine the Hogwarts Great Hall, but add a level of magic that even Harry Potter doesn't have. The estate sleeps 135 people, with 24 castle bedrooms, and seven Mini-Manors (each with five to six bedrooms) in the grounds.
All accommodation is five-star exclusive use, and the bedrooms are all uniquely designed. Many are vast and have four-poster beds, fireplaces, amazing views, and bathrooms you will want to put straight on Instagram.
The food and staff are yet another of the highlights. The chefs have been given two AA rosettes for "culinary excellence" and the staff are attentive.
Find out more at perfect-manors.com
2. The Seychelles Islands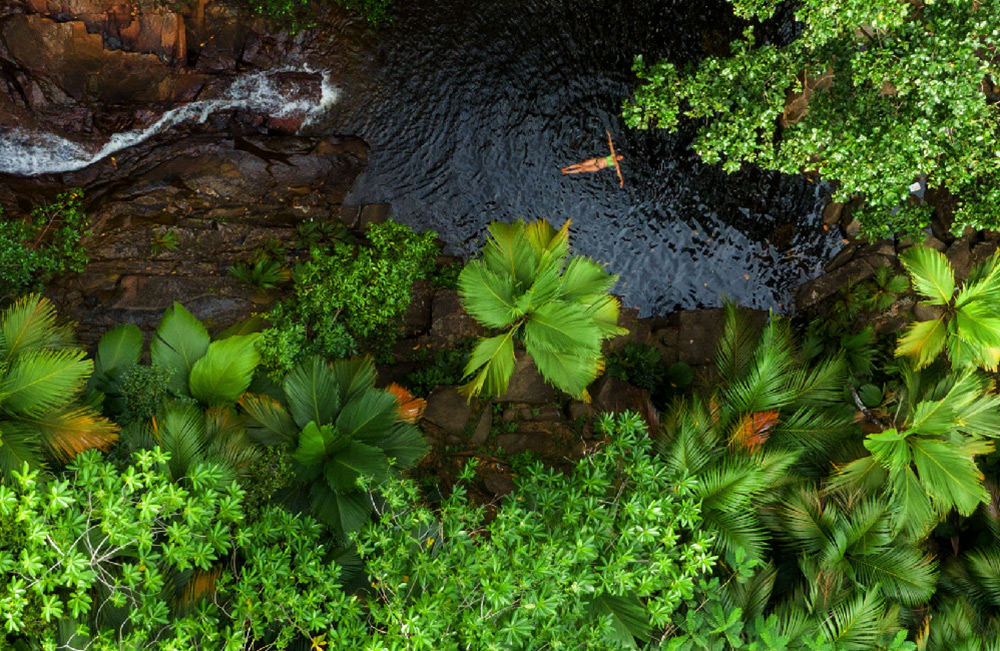 Seychelles, made up of 115 pristine, tropical islands, is a magnificent archipelago, containing the only mid-ocean granitic islands on the planet.
Sensual Seychelles has long been dubbed 'the islands of love'. Home to the unique Vallée de Mai, purported by many to be the site of the original Garden of Eden, it is little wonder that lovers are inspired to wed In this gentle and romantic atmosphere.
Marriage packages are offered to ensure your wedding day is blissfully unique, allowing the memories of those special days to be forever emblazoned in your hearts.
Sip tropical cocktails against the backdrop of crimson sunsets. Visit the island of La Digue where bicycles hold sway on the pathways to the dream beaches of Grand Anse and Source D'Argent. Or, simply lay back and watch the days slip by from within the luxurious cocoon of a dream island getaway.
Find out more at seychelles.travel
3. Anne Haak Designs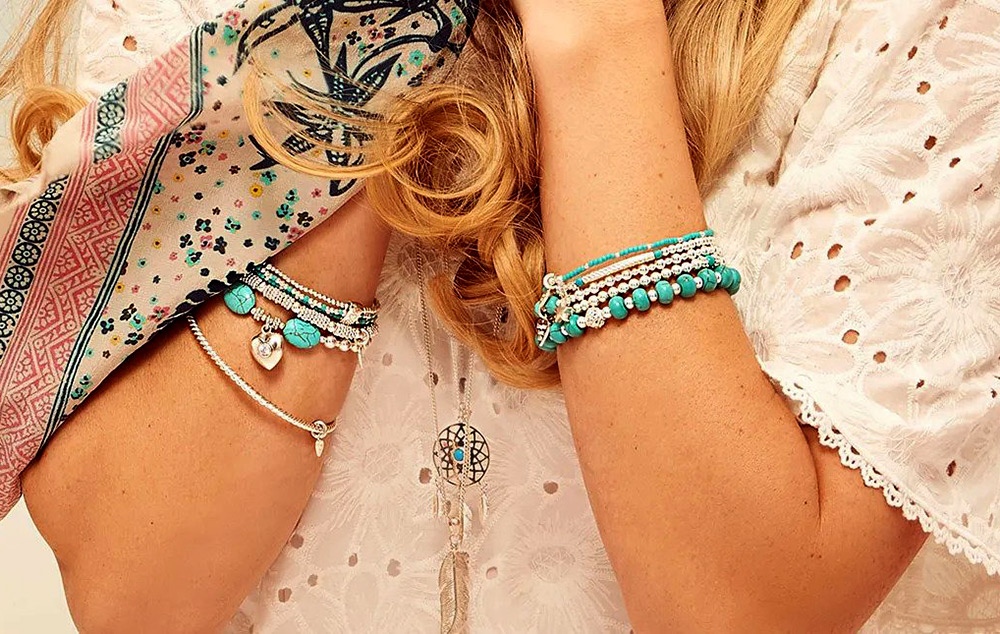 Award-winning jewellery designer Annie Haak has a beautiful range of wedding-inspired bespoke jewellery in sterling silver and gold, designed with your special day in mind.
Taking triumph from near tragedy and proving the doubters wrong, Annie Haak can be rightfully proud of what she has achieved. Creating enchanting bracelets, necklaces, rings and earrings are much sought-after and now worn by a host of well-known celebrities including Joanna Lumley, Jodie Whittaker, Binky Felstead and Fearne Cotton.
From delicate pieces encrusted with beautiful pearl or Swarovski crystal to personalised individual bracelets and statement stacks, this collection will certainly add sparkle to your big day. The colour palette of the collection makes for easy matching to classic bridesmaid dresses, with silver-enhancing pastel blue and classic gold deepening a classic amethyst hue.
Enjoy a gift for yourself, your bridesmaids or mother of the bride as a special thank you.
Find out more at annehaakdesigns.co.uk
4. Cancer Research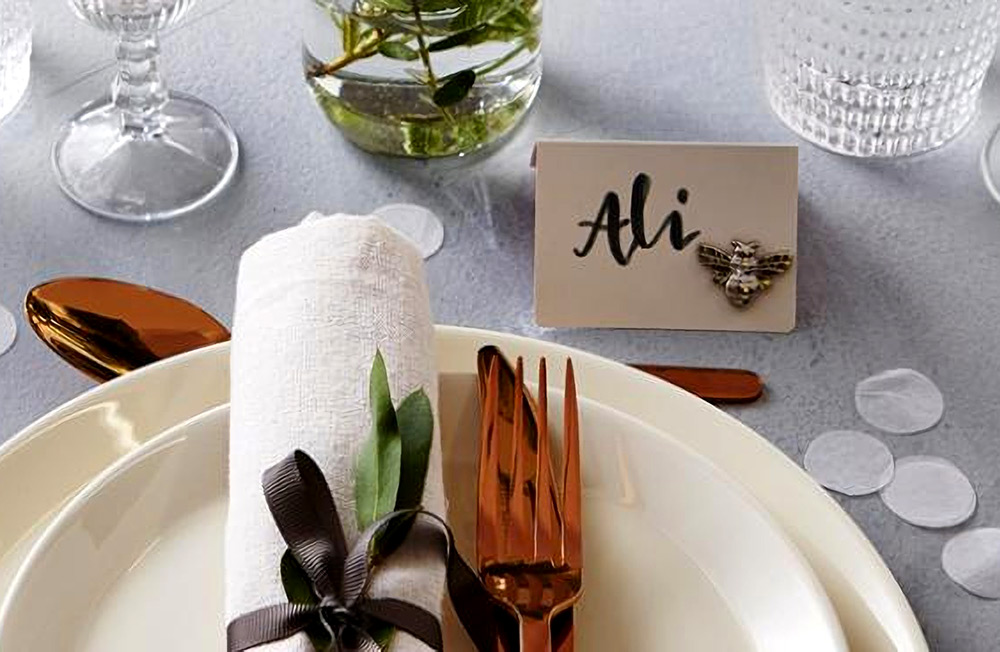 As a lovely alternative to traditional wedding favours, Cancer Research UK offer a selection of different pin badges that your guests can wear on your special day.
All the happy couple need to do is select their choice of pin badges, personalise their table card and make a donation. Cancer Research UK also offer forget-me-not seeds and sunflower seeds in a pot. All proceeds then go towards life-saving cancer research.
Their exclusive wide-range collection are the perfect finishing touch to your big day and a more thoughtful gift than traditional favours. They want your big day to be as meaningful as it can be, so they have also designed a premium collection of wedding favours to help you make it just that.
The pins come in all sorts of unique and wonderful designs from glitter lips, silver elephant, sparkly pink hearts and even rainbows!
Find out more at cruk.org/favours
5. Deluce Cakes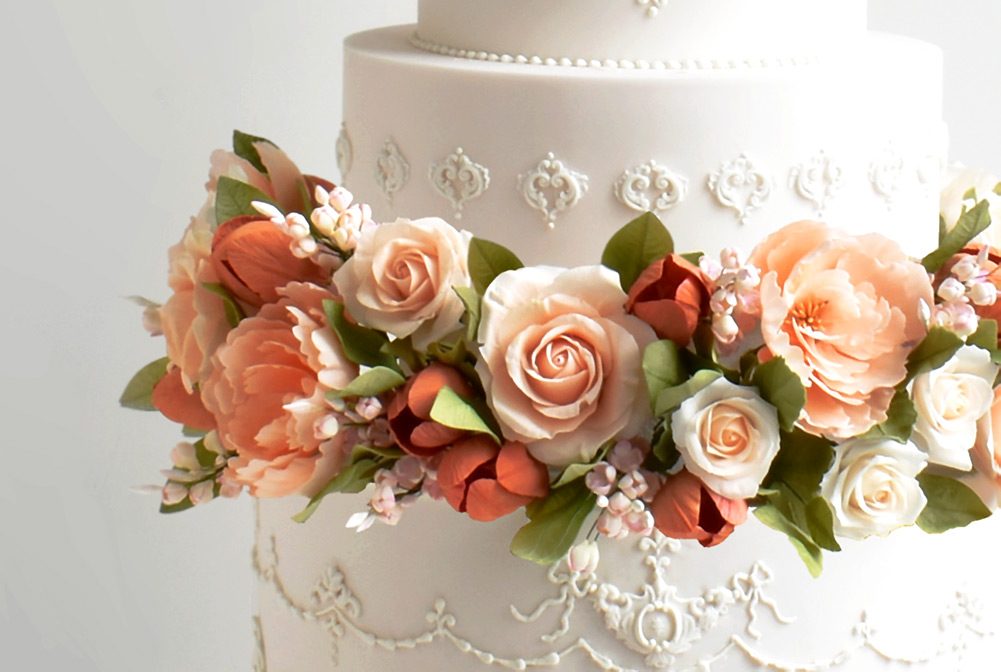 Deluce Cakes is a boutique wedding cake company established by Laura, a professionally trained pastry chef with a diploma from the prestigious Le Cordon Bleu culinary school. With a background in catering, Laura has a wealth of experience in the art of patisserie and a unique passion for innovation and design.
Their aim is simple: to create the most beautiful and delicious wedding cake you could possibly imagine. Your wedding day is the most romantic day of your life, and your cake should be a stunning centrepiece that both you and your guests will remember forever.
Deluce Cakes are known for their elegant, timeless aesthetics, life-like handmade sugar flowers and delicate, intricate sugar work.
From concept design to delivery, a personal, professional and collaborative service is provided, working with you to create an exquisite cake that will perfectly complement the overall feel of your wedding.
Find out more at delucecakes.co.uk
6. Denman Brush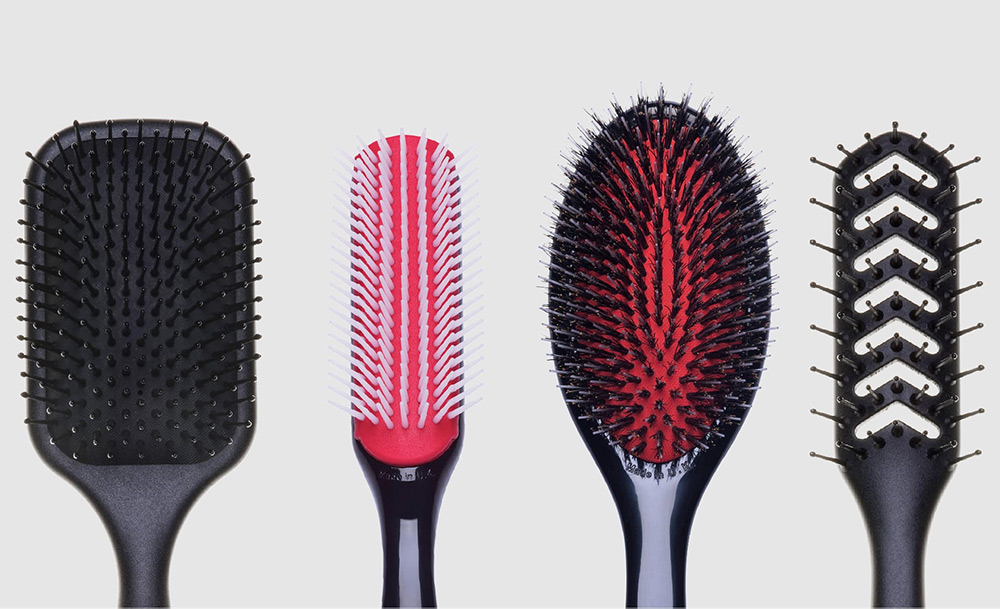 A global brand, Denman is sold in over sixty countries and used by many thousands of hairdressers, barbers and beauty professionals. The company's commitment to continually developing new products and support creativity ensures that Denman remains the hairdressers' hairbrush.
Nicole Todd, Denman's brand advocate took inspiration from designers such as Monique Lhuillier, Danielle Frankel and Anne Barge. These designers focused on a sleek angle with a bohemian twist. She said: "I brushed the wet hair through with a Denman BeBop. Then, I used a Denman D75 Thermo-Neon Curling Brush for a sleek bouncy blow-dry. For a flawless finish and deep shine, I went through with a Denman D82M Natural Bristle Brush before pinning the hair together with a Denman Tail Comb, grips and hairbands."
And today, internationally recognised hair artists like Paul Stafford and Mark Woolley still use Denman tools to create their innovative collections.
Find out more at denmanbrush.co.uk
7. Park House Barn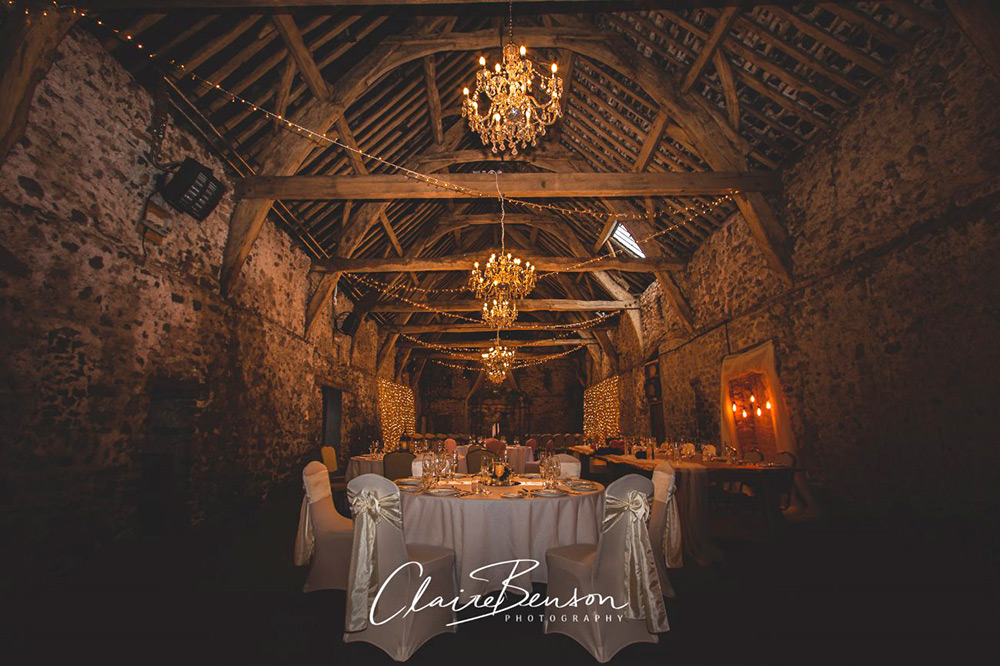 Park House Barn is a Lake District wedding venue sure to surprise. This 16th century half-cruck barn's original beams, handcrafted ceiling, stunning views and intimate settings create the perfect backdrop to bring your dreams to life.
The half-cruck barn with original wood beams and rafters could have been the Titherbarn for St Mary's Abbey which Heversham church belonged.
Located in the Cumbrian countryside, Park House Barn was featured on BBC2's Back to the Land with Kate Humble and can seat 200 for your wedding breakfast. Not only do you have full use of the main barn, you'll also have use of the bar area which runs adjacent to the barn where you can enjoy a quite drink.
This truly is a completely blank canvas offering flexibility to create a totally unique and unforgettable experience. You can choose your own décor, caterers and entertainment.
Find out more at parkhousefarms.co.uk
8. Reethi Faru Resort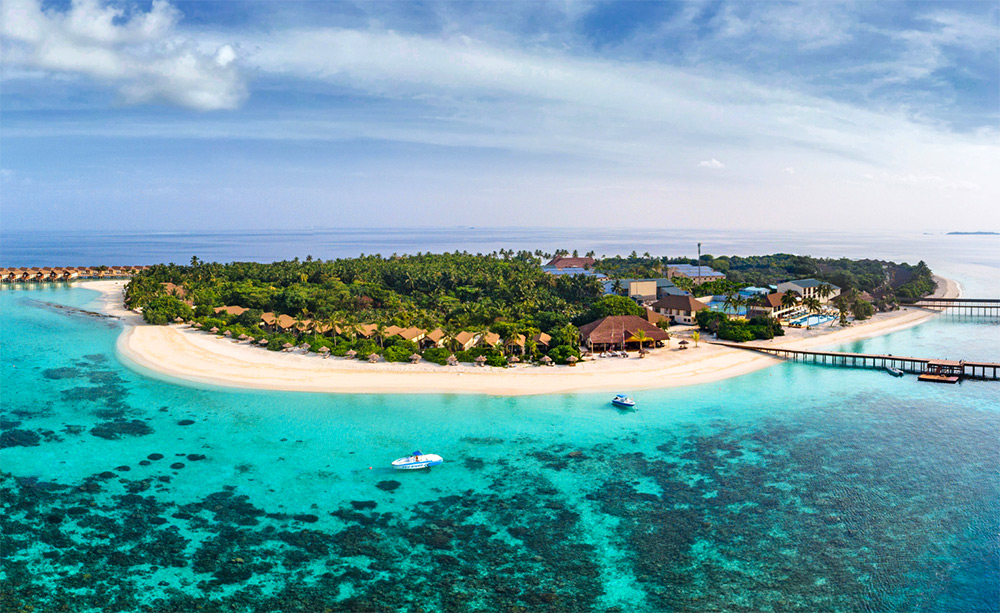 As the sun sets over the mesmerizing turquoise Maldivian waters at the Reethi Faru Resort, stand on soft white sand and indulge in a ceremonial beachfront set-up to say 'I do' in a picturesque setting.
This stunning tropical island paradise; with endless white coral sand, vast vegetation and the azure ocean gently lapping on the shore makes it a truly magical lagoon escape. Including sunset wedding packages, the resort offers different packages to select from to make your perfect dream wedding a reality.
Reethi Faru is a private boutique resort with an enviable pedigree for conserving the natural beauty of the islands and sustaining the ecosystems upon which the fragile coral reef relies.
Whether you are planning a luxurious wedding, want to renew your vows or looking for the perfect romantic honeymoon escape, these special moments will be etched in your memory for a lifetime.
Find out more at reethifaru.com
9. Stoke Park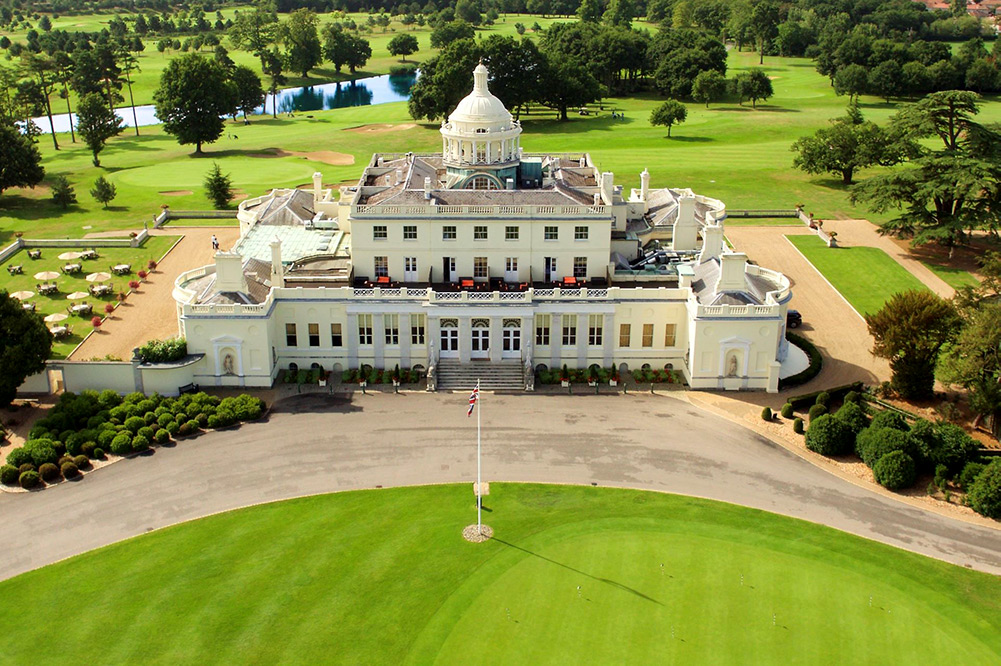 For weddings, Stoke Park is a stunning backdrop to your perfect day. Set within 300 acres of beautiful parkland, landscaped gardens and lakes, stands an imposing white Palladian mansion. Over 200 years old, the grand building is one of the most romantic settings for a marriage ceremony, civil partnership or reception in the country. As Europe's leading 5 AA Red Star Hotel, Spa and Country Club, it offers undeniable luxury.
Located in the heart of leafy Buckinghamshire, yet only a few miles from London, Stoke Park exudes romance and can cater for a range of needs. The Bridal Suite was used as the iconic romantic mini-break destination in 'Bridget Jones' Diary' and the Mansion made a star appearance in Daniel Craig's 'Layer Cake'.
The dining facilities can cater up for to 146 guests with food prepared by one of the country's finest chefs, Chris Wheeler.
Find out more at stokepark.com
10. Suzanne Neville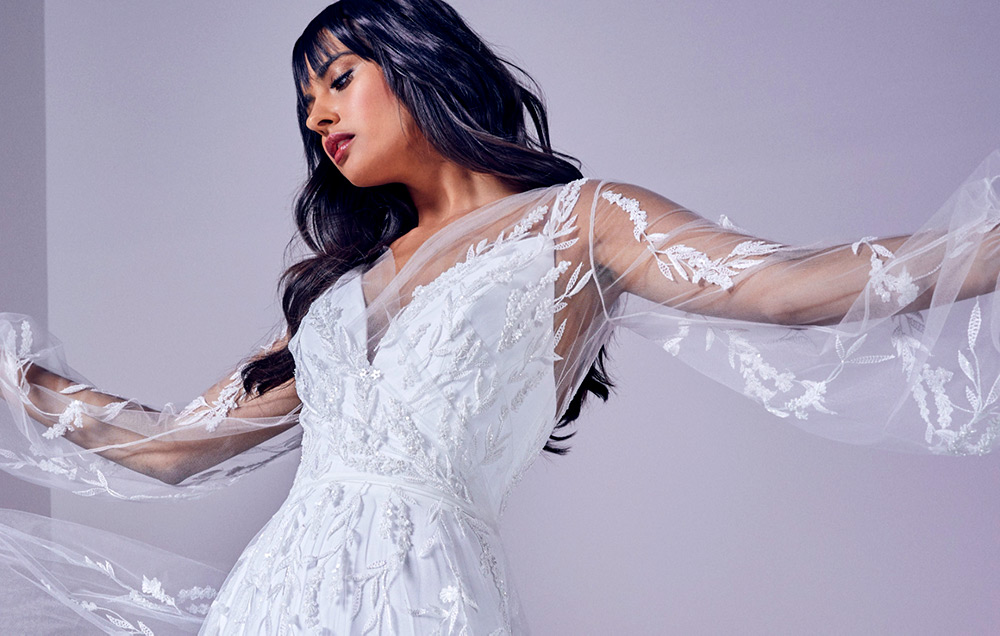 As one of London's finest bridal and evening wear designers, Suzanne Neville has become known worldwide for her beautifully crafted British made gowns.
Each dress is hand-cut, created in the studio and overseen by Suzanne herself, ensuring the quality of every garment, and the attention to detail is second to none. Now in its 28th year, Suzanne Neville has become the most prolific British made designer in the UK. It's no surprise then that Suzanne was named as a possible favourite couturier to design Meghan Markle's wedding gown, in the run up to the Royal wedding.
Suzanne Neville shares her thoughts on the wedding gown "I think the dress will be elegant and traditional but with a modern twist. Meghan is effortlessly beautiful, she will look sensational in anything, but a simple well-cut gown in a gorgeous fabric will suit her, and the occasion perfectly."
Find out more at suzanneneville.com
To see your company in any upcoming features we are arranging please email laura@hurstmediacompany.co.uk or editorial@hurstmediacompany.co.uk