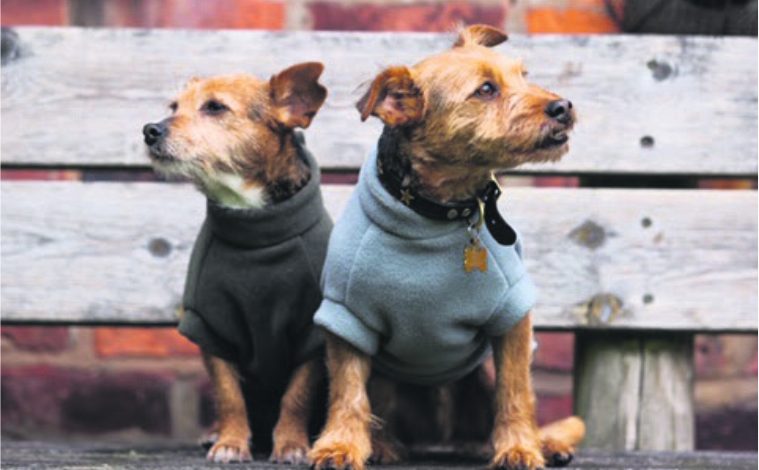 STIX DOG COATS are water resistant, fast drying and highly breathable. These functional everyday dog coats are made from soft Polartec fl eece which is not only durable but made from recycled plastic bottles.
Any dog owner would agree that a well-fitted practical dog coat is fast becoming an essential item for those who love the great outdoors or a stroll through the town.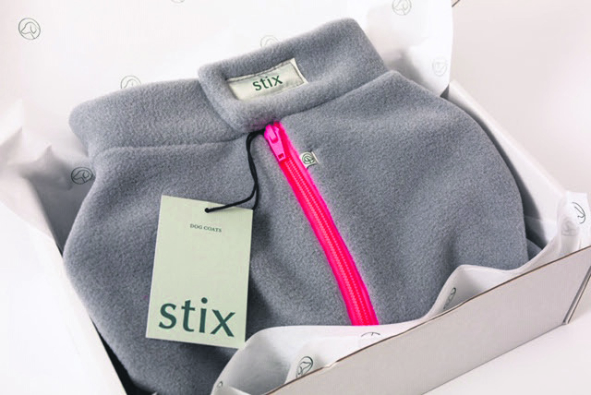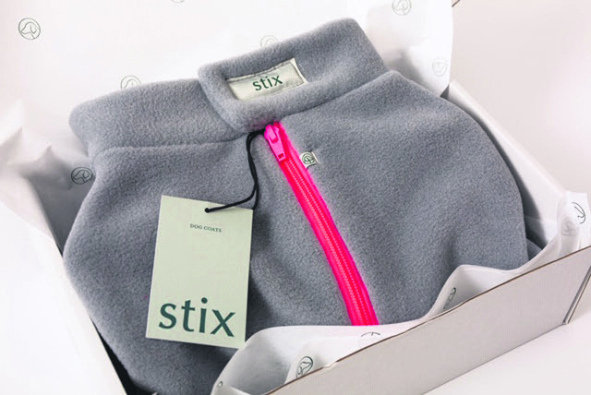 STIX make coats for all dog breeds of any shape and size, keeping our four legged friends warm, dry and happily on the move whatever the weather. Each coat is made in England and produced in three staple colours, navy blue, light grey or earth green and fitted with their signature neon zips. In addition to making it easy to put on and take off you will always spot your dog wherever they are in the park. Ensuring your dog stays warm, clean and looking great all year round.
STIX customers say:
''It's exactly what I've been looking for…. we wash and wear it all the time…''
''Really easy to zip on and off… so stylish, and keeps her warm and dry, it's amazing!''
"Lovely quality and fi t. Easy to clean and the only coat my dog has ever enjoyed wearing!"
For more information please visit stixandco.co.uk