In need of a gift for a loved one? Or planning on sprucing up your home with some new appliances? Checklist have compiled this list of great gadgets that would help make your life that little bit easier.
1. HoMedic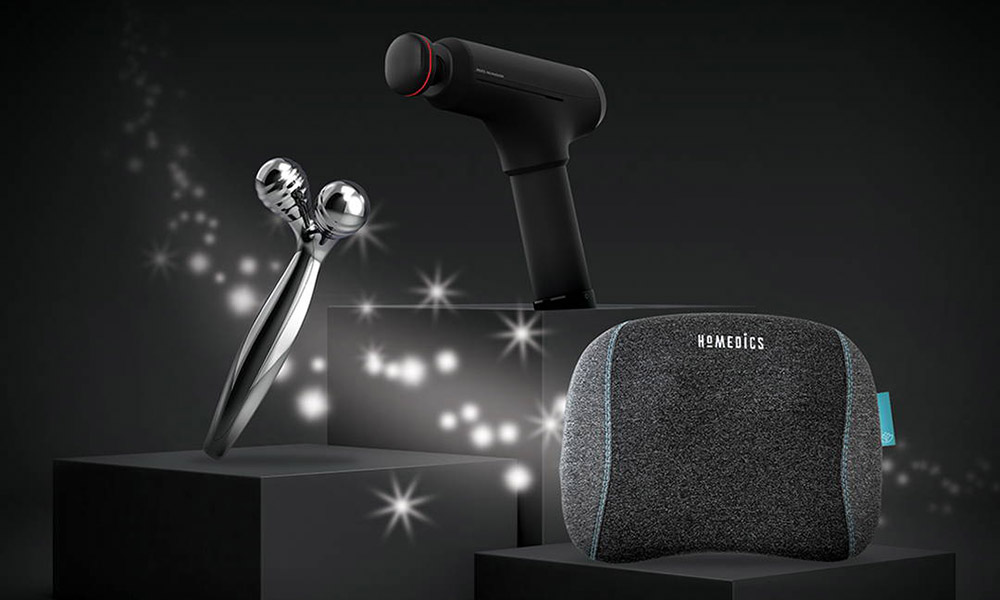 We've all had a lot to deal with this year, and the ongoing disruption to our daily lives can leave a lot of us feeling increasingly stressed. Finding time to unwind is key to our wellbeing, and neglecting to do this can cause our bodies to absorb a lot of stress, leading to tension in our muscles. However, making the most of downtime is easier than you think, particularly when you can enjoy a massage with a HoMedics Massager.
From massage chairs and hand-held devices, to massagers for your feet and neck, there is a vast selection of different tools on offer which can help you ease sore muscles and achieve ultimate relaxation.
Each massager can help you achieve deep-kneading shiatsu, invigorating vibration, muscle-relieving percussion or even gentle yoga massage in the comfort of your own home, making it easier than ever to truly unwind and destress after a long day.
Find out more at homedics.co.uk
2. Ibeani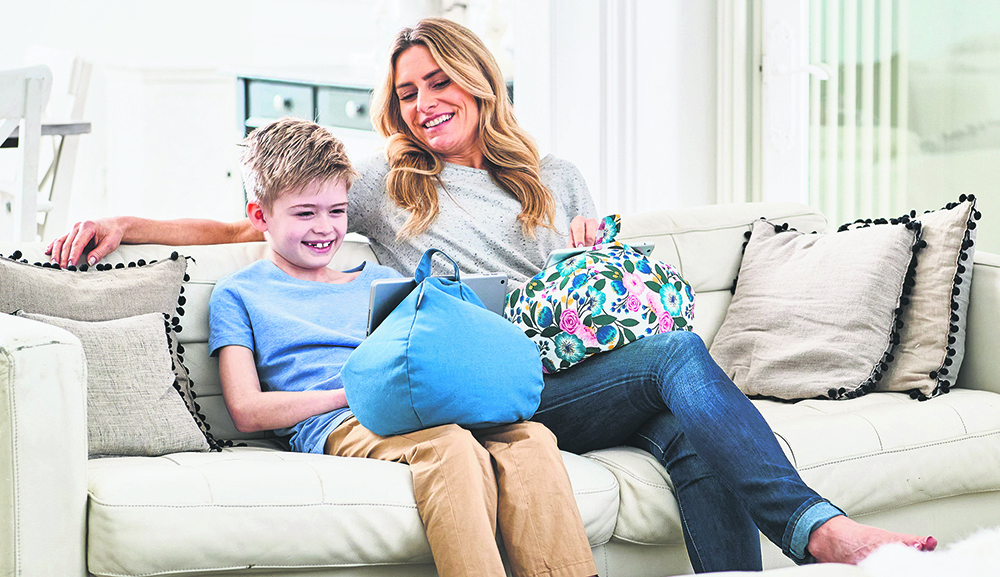 The award-winning iBeani tablet cushion will securely hold any size iPad, tablet, eReader or book on any surface. The viewing angle is fully adjustable to provide hands-free comfort. Being ultra-lightweight and with five-star reviews, the iBeani tablet cushion will help make learning a breeze.
Thanks to its unique design, you can position your iPad, Tablet, eReader or book at any viewing angle on any surface. Great on your lap, on the sofa, in bed or for holding recipes in the kitchen; offering a stable and comfortable experience wherever you require a tablet device holder.
Designed in the UK and with many great benefits, iBeani is simply the best quality and most useful iPad stand and tablet bean bag cushion you can buy.
Available in a range of designs to suit all, iBeani tablet cushions will complement any room in the home.
Find out more at ibeani.co.uk
3. Vodafone GPS Curve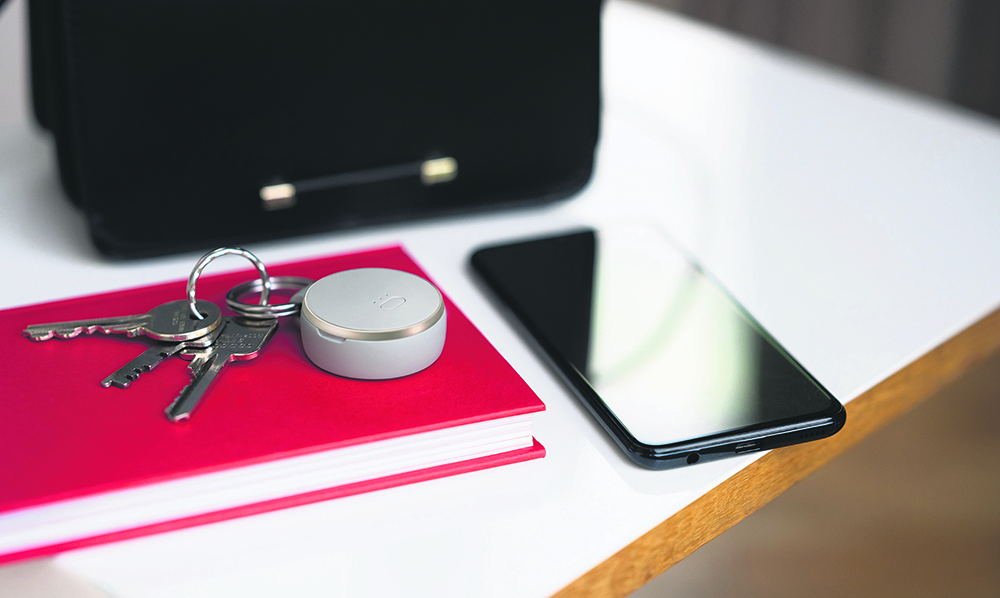 Never has it meant more to stay connected with the people and things we love, so keep them in sight with the Vodafone Curve, available on Amazon. Smart and compact, the smart GPS tracker designed and connected by Vodafone, makes it easy to stay in touch with family and possessions – all through the Vodafone Smart App.
Curve is different to Bluetooth-only trackers, which mostly require phone proximity to work. With a built-in smart SIM* connecting the device to the internet via Vodafone's global network, it also uses four different tracking technologies: GPS, Wi-Fi, Cellular and Bluetooth for reliable connection no matter the location.
Not only is Curve as light as a house key; its handy keyring accessory allows you to attach it to almost anything, meaning it's always with you. With its smart technology, versatility and long-lasting battery, Curve fits into your life, however you live it.
Find out more at vodafone.com
4. Stealth gaming headset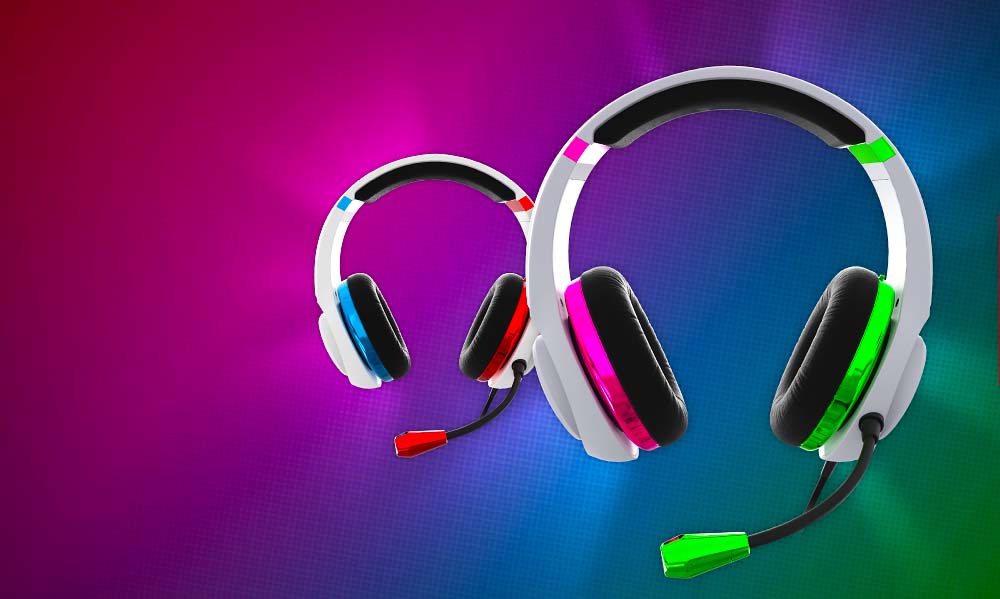 If you've got kids or grandkids who love playing video games, then already be aware that there are some top new games out there ready to purchase for Christmas. Why not treat them to some premium accessory products, to get the best out of their gaming exploits this coming festive season.
British gaming accessory brand STEALTH offer a wide range of accessories, from stylish high-performance headsets to console cases to powerful charging solutions for XBOX Series X, PlayStation 5 and the Nintendo Switch.
Plus, they're currently the only gaming accessory company to use 100 per cent plastic-free packaging with all of their products, so you can be sure that your choice is a sustainable one.
Find out more at stealthgaming.net
5. Olympus Cameras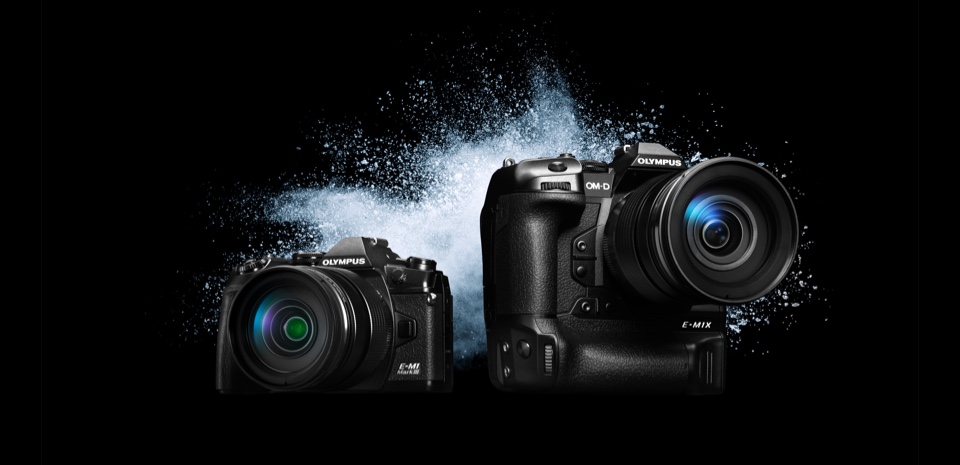 Just about as hot as you can get in photography at the moment is this pro-spec marvel from Olympus.
The brand new OM-D E-M1X incorporates all the benefits of the Micro Four-Thirds system and some seriously useful advanced features for sports and action photographers.
It enjoys intuitive design with an integrated vertical grip for superb ergonomic control in horizontal and vertical modes. Camera-shake is a thing of the past, it has the world's best image stabilisation, with up to 7.5 EV steps of compensation for incredible hand-held performance, through the 5-axis IS system.
Plus it has a re-developed autofocus system with a variety of AF target modes and settings, plus the ultimate game-changer for sports and action photographers: intelligent subject tracking. All this is crammed into a super portable dust-, splash- and freeze-proof all-weather body.
Find out more at olympus.co.uk
6. Smeg home appliances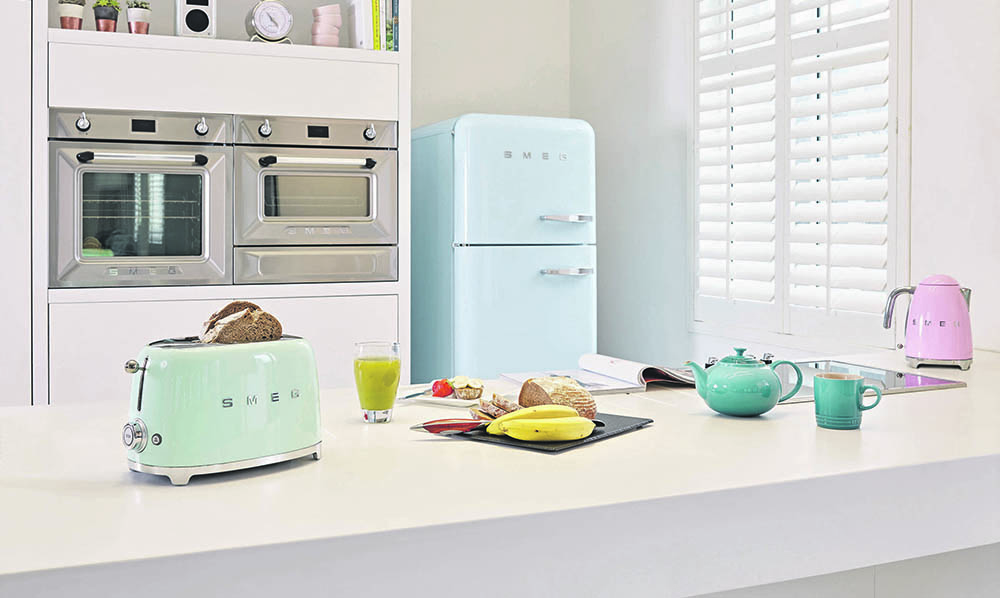 Looking to gear up your kitchen ahead of the imminent party season? Cue Smeg, the iconic Italian appliance manufacturer.
There's a present idea to suit even the trickiest of recipients. For that budding star baker, it's got to be a stand mixer or hand blender, while for the coffee connoisseur, an espresso coffee machine in a choice of colours. Fitness enthusiasts will adore Smeg's citrus juicer or blender complete with Smeg's bottle-to-go for smoothies on the run.
On the large appliance front, if you're considering a change to your kitchen there's a Smeg product to suit, from state-of-the-art touch-controlled built-in ovens, microwaves and hobs through to wine coolers, sous vide systems and blast chillers. Smeg's collection of range cookers and hoods are also worth considering, should you be seeking out a focal point and extra oven capacity in your kitchen.
Find out more at smegukcom
7. Celestron telescopes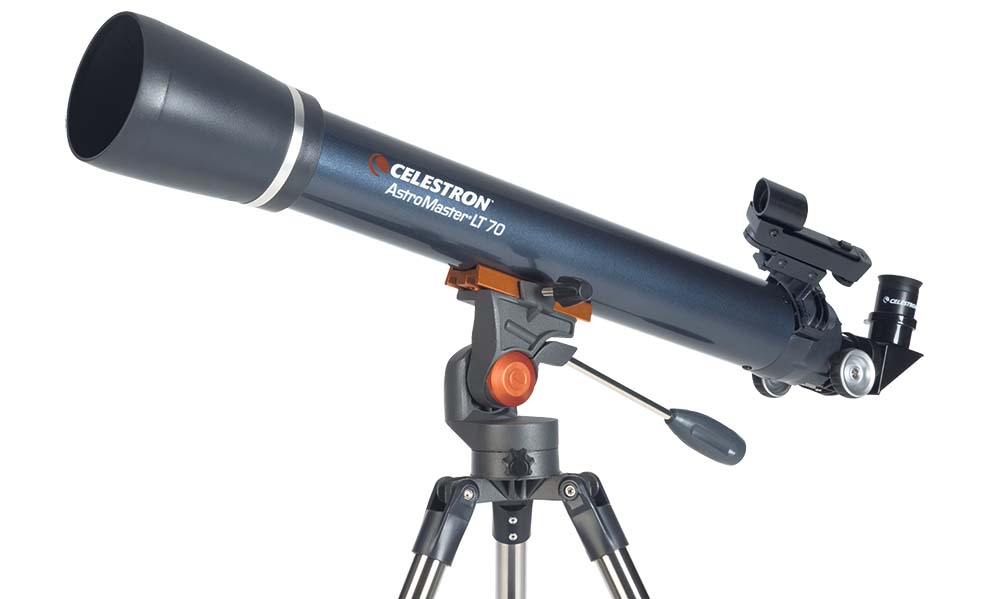 Celestron's range of AstroMaster telescopes are ideal for those looking to start out on their astronomical journey of exploration. Suitable for all ages and experience, you'll be ready to observe in minutes thanks to the AstroMasters' quick and easy no-tool setup.
The AstroMaster 70 AZ gives wonderfully bright, clear images of the Moon, nearest planets, and many more objects for great night-time viewing.
Using additional accessories, this beautiful telescope is also perfect to set up at home for daytime views of distant land or seascapes. What's more, if you purchase an AstroMaster telescope from either the website, or direct from one of their authorised dealers you will receive extra accessories including a smartphone adaptor to take images through the telescope.
Find out more at celestron.com
8. Mixx Charge headphones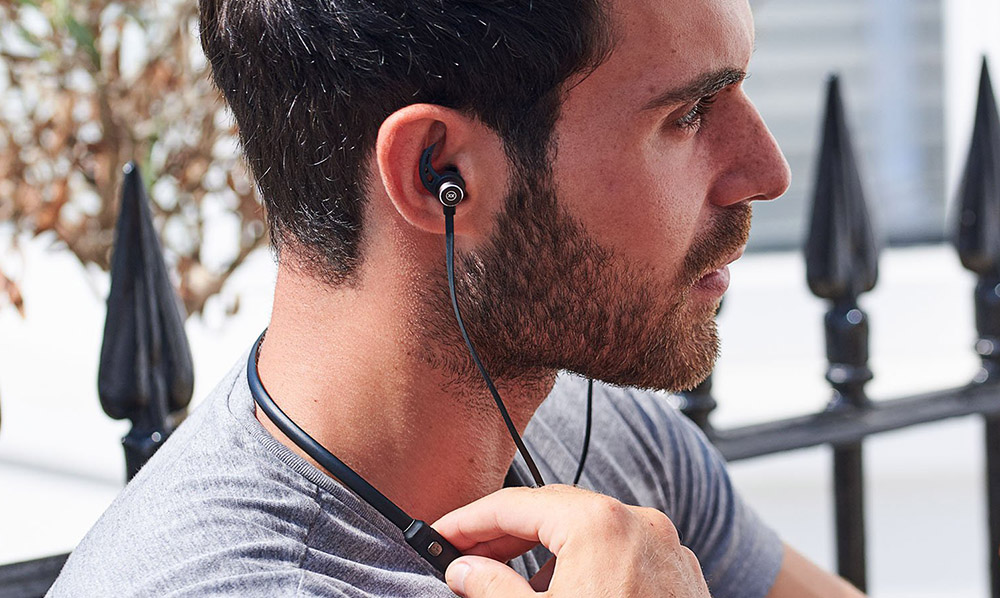 The JX2 wireless headphones from MIXX Audio are available in black, space grey and rose gold. Not only do they look stunning but they sound great too, thanks to their dynamic stereo providing a refined listening experience.
The JX2 headphones boast an impressive 14-hour battery life, making them ideal for commuters looking to immerse themselves in their favourite music or movie. If the juice does start to run low, simply plug in the 3.5mm audio cable to ensure the entertainment doesn't stop.
With integrated headphone controls, calls can be picked up hands-free and songs skipped, paused or the volume can be turned up or down. The JX2 is designed with extra soft faux leather earpads that tilt to fit the contours of the head, users can experience the ultimate snug fit and noise isolation.

Find out more at mixxaudio.com
9. Power Plate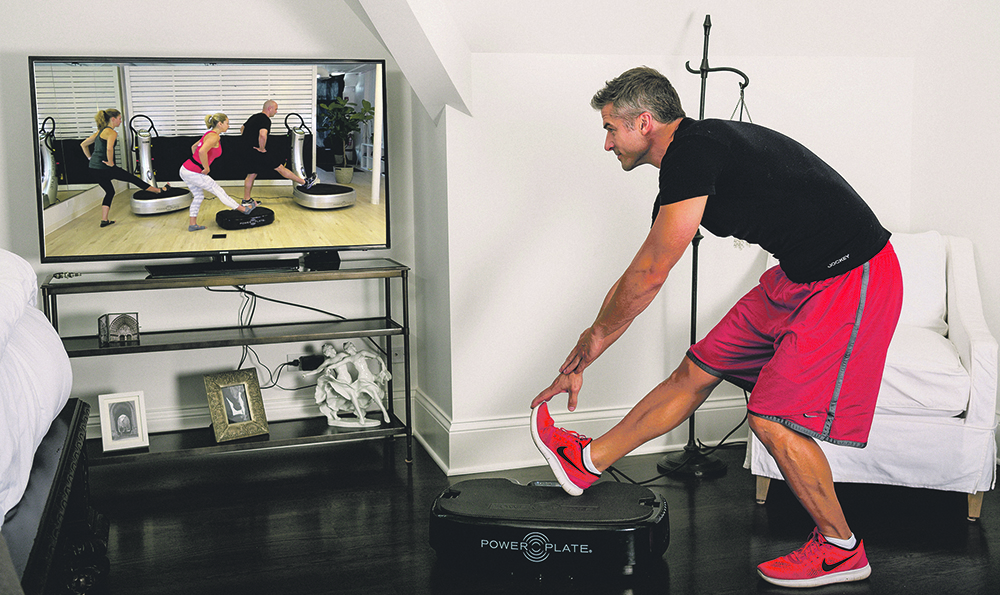 Using Power Plate is an innovative, time-saving and results-driven way to improve health and fitness at home. Power Plate's vibration technology is safe, effective and trusted around the world by professional sports teams, fitness pioneers and wellness advocates.
Power Plate delivers accelerated health and wellness results, whatever the fitness level or training style. Power Plate's whole-body vibration products help users prepare faster, perform better and recover quicker by stimulating natural reflexes and helping with muscle activation.
With easy-to-follow exercises, on-demand workouts and coaching tips on the free Power Plate app, there has never been a better time to take control of your fitness.
Power Plate's targeted vibration products deliver therapeutic relief directly to the areas that need it most. Perfect before and after a workout or to provide relief for tight and sore muscles.
Find out more at powerplate.co.uk
10. JLL Fitness equipment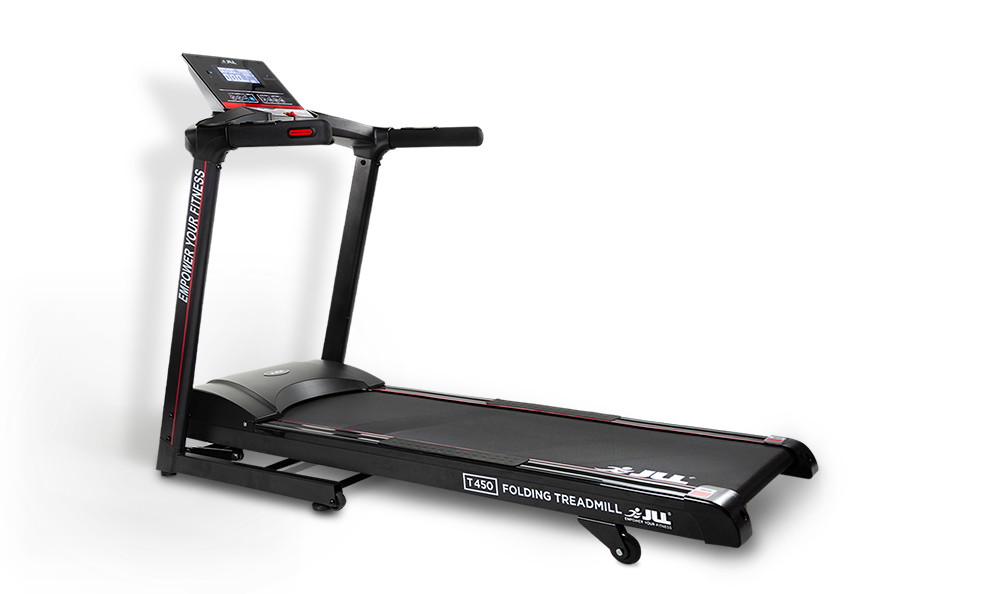 If you are looking to build your very own home gym, so you can work out in the comfort of your own home, look no further. JLL Fitness offers a great range of cardio equipment, treadmills, rowing machines, indoor cycling bikes, and more.
Their in-home premium 500 Series is designed to be stylish and easy to store within your own home. The 500 Series is built with you in mind. Thanks to the ergonomic design, you can always work out in full comfort. The 500 Series monitor helps you keep track of your speed, distance, calorie, time, and pulse while you are working out, and so helps you stay focused on your goals.
Their T350 Folding Treadmill is perfect for in-home use. The running deck has a 16-point cushion system which reduces the impact on your joints when running.
Find out more at jllfitness.com
To see your company in any upcoming features we are arranging please email laura@hurstmediacompany.co.uk or editorial@hurstmediacompany.co.uk